We had two visitors this weekend after a quick trip back to Sedalia for a wedding on Saturday. And boy, did they keep us busy.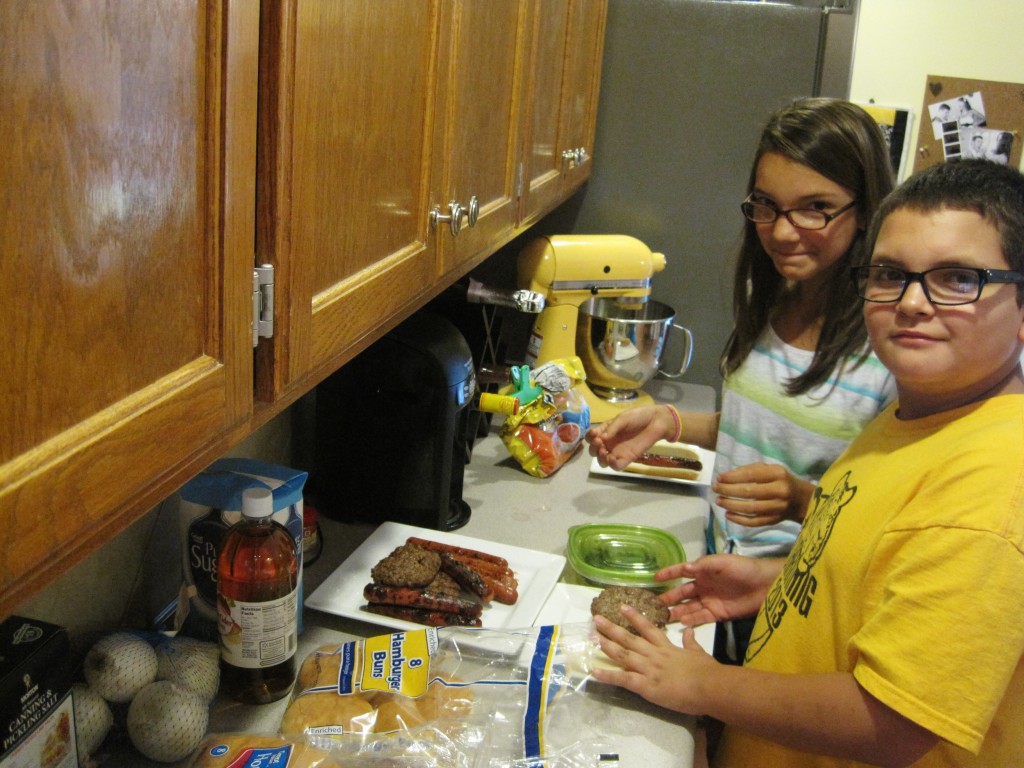 We worked on a couple of projects, one of which you'll read about later on this week.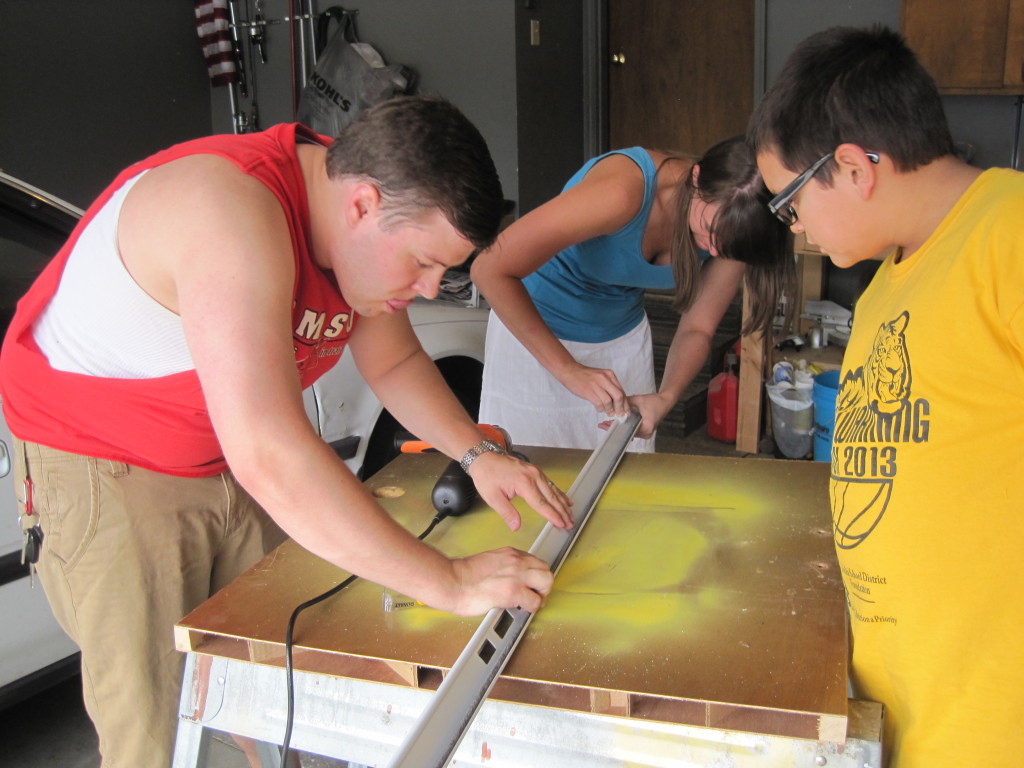 We grilled out and had corn on the cob for the first time this summer. Yum.
The littlest member of our dinner party ate the most, go figure!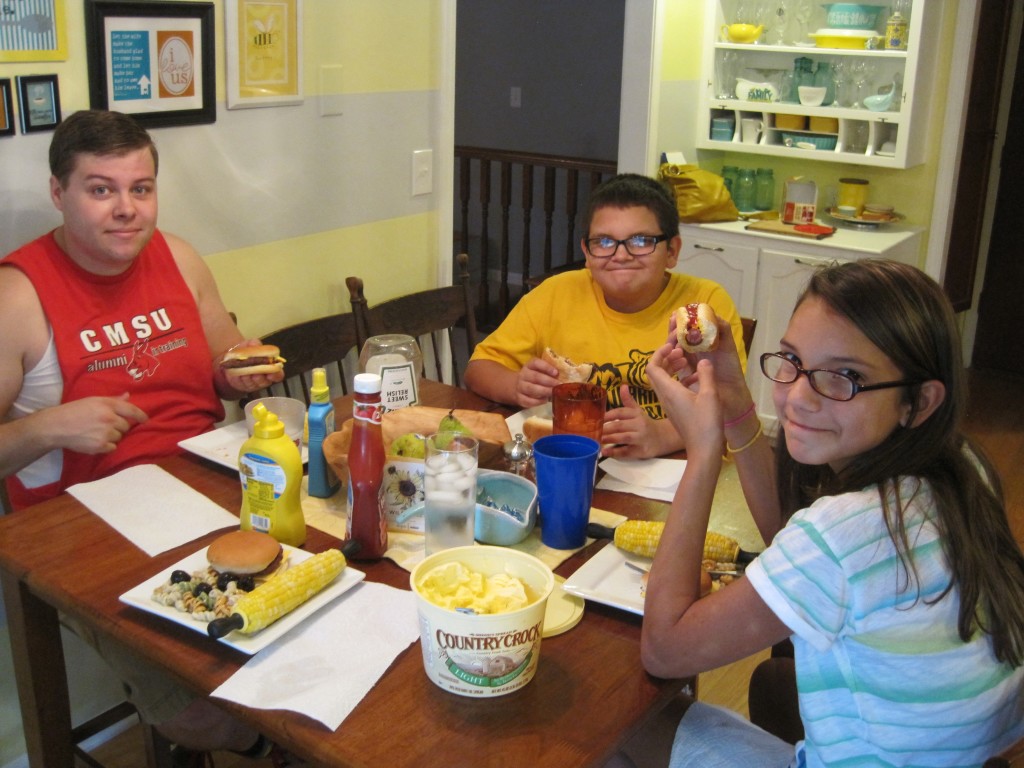 We also spent some time playing Chinese checkers and contemplating Life…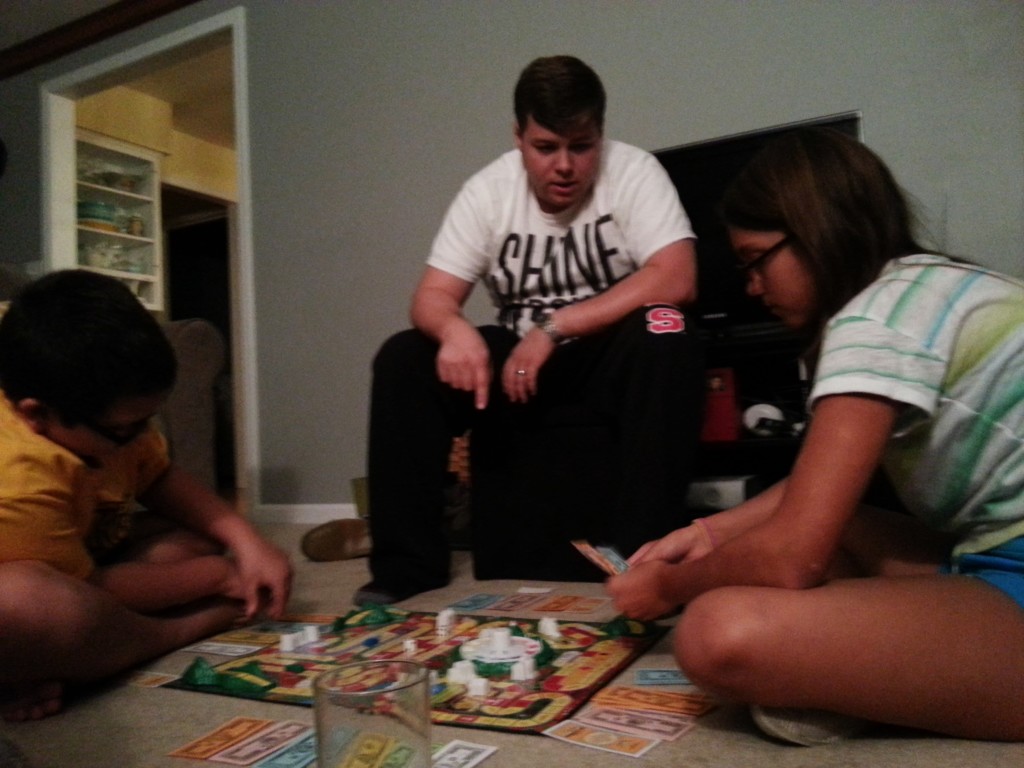 We also went to Yogurtini, their first time at a frozen yogurt bar.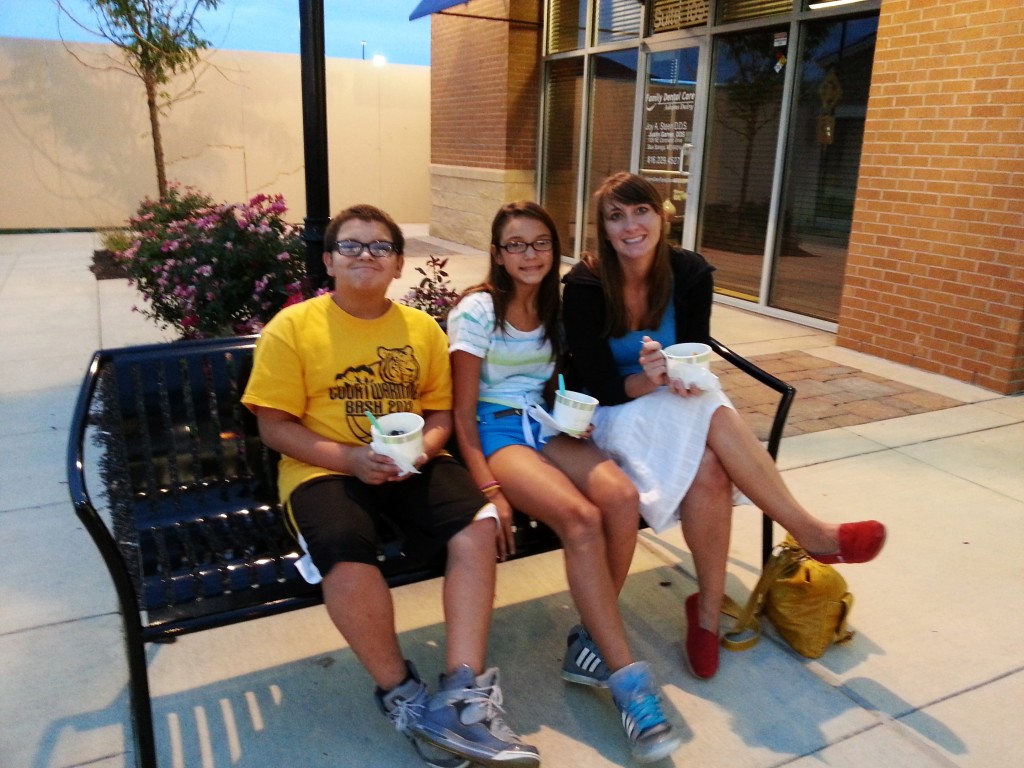 And figuring out Who-Dun-it, Clue-style.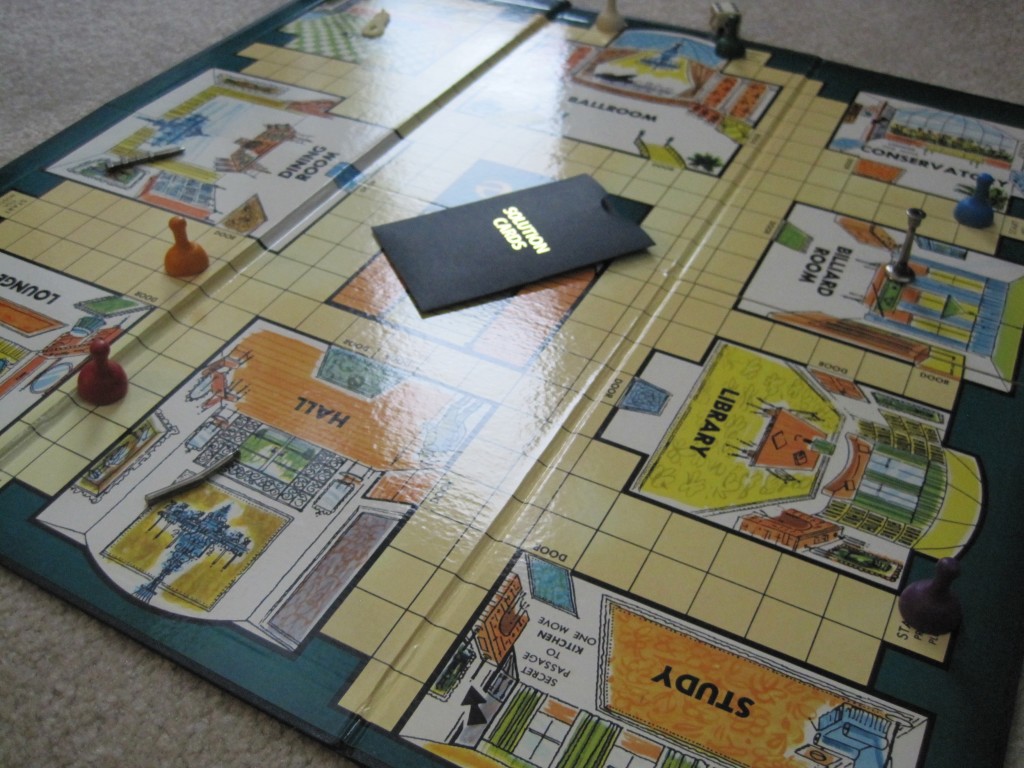 They also converted our house into a life-size Clue game and made game pieces to track down the answers to even more mysteries.
We also had a fun kitchen project…including making some homemade garden goodies I'll be sure to post about later on this week as well.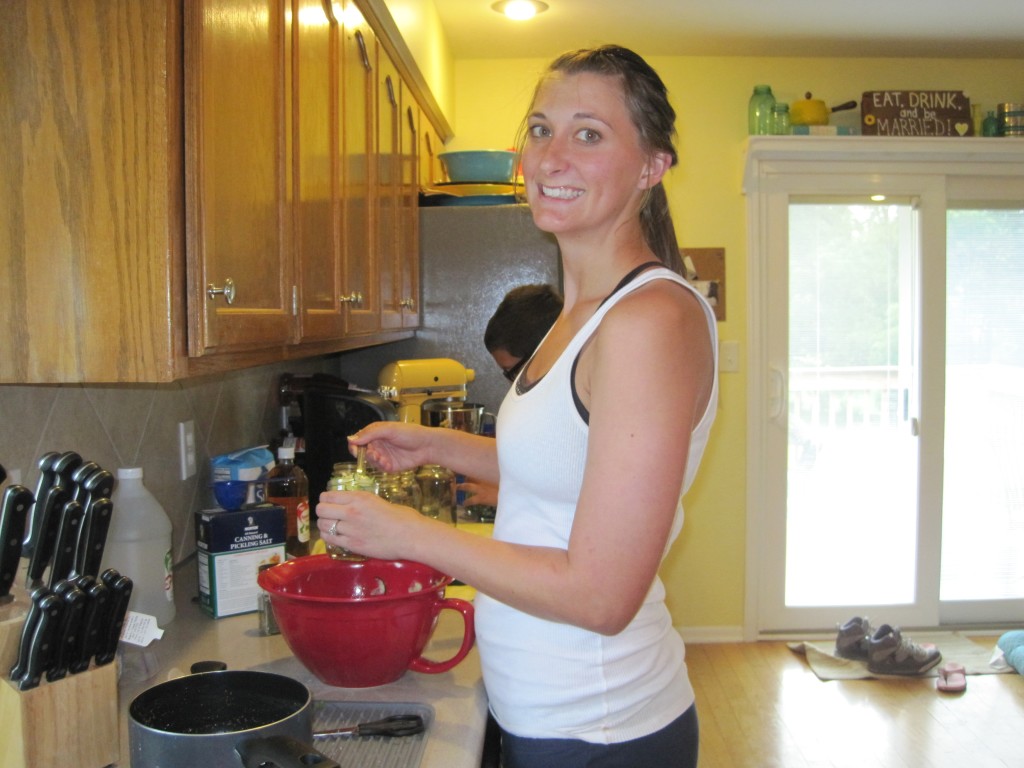 Hint: We used up a bunch of cucumbers in a short amount of time. Ideas on what we made for the first time?
Give us a weekend rewind update! I'd love to hear about your wonderful weekends, too! Share!