Can you believe it's November? I can't. For starters, Will was just born last month, right? And there's no way Christmas is only 6 weeks away. And hello, it's awesome outside.
This weekend we finally got around to cleaning out the garden for the year. It was sad because I know we didn't do as well as we could have, but also sort of a relief to be done for the year. I don't regret doing it  even though we knew it would be a challenge with Will being born in the height of garden care watering, weeding, and tending season, but…it is nice to know we don't have to feel guilty about neglecting it anymore until next year.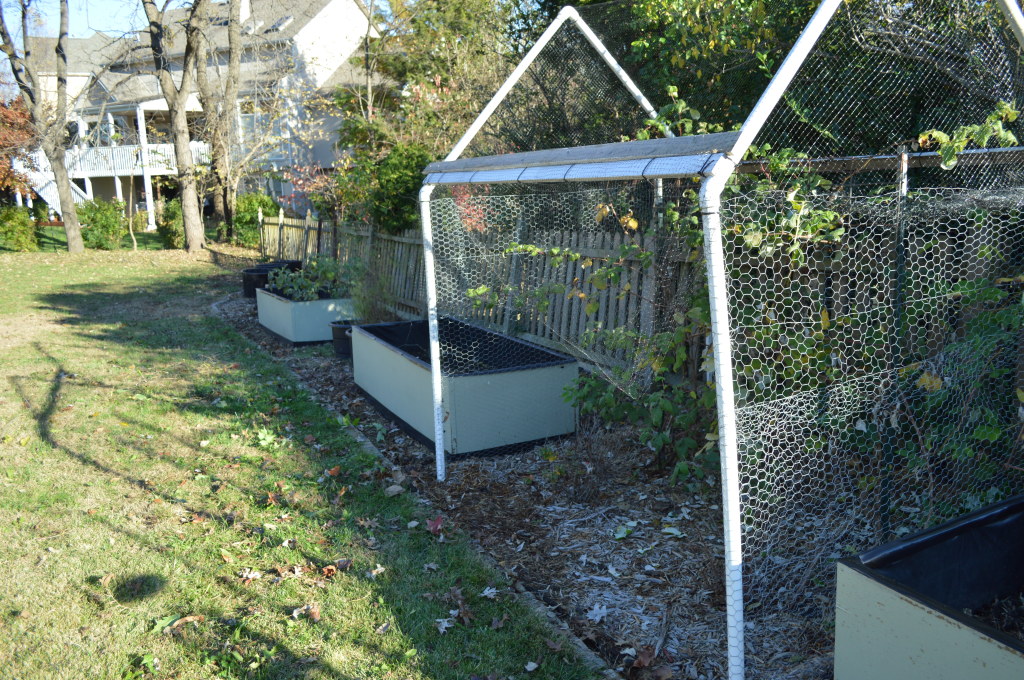 And, we got a few more items from our near-dead plants.
I left the eggplants out there in hopes a couple of the blooms would turn into eggplants, but…I'm pretty sure that won't happen since I think we had a frost last night.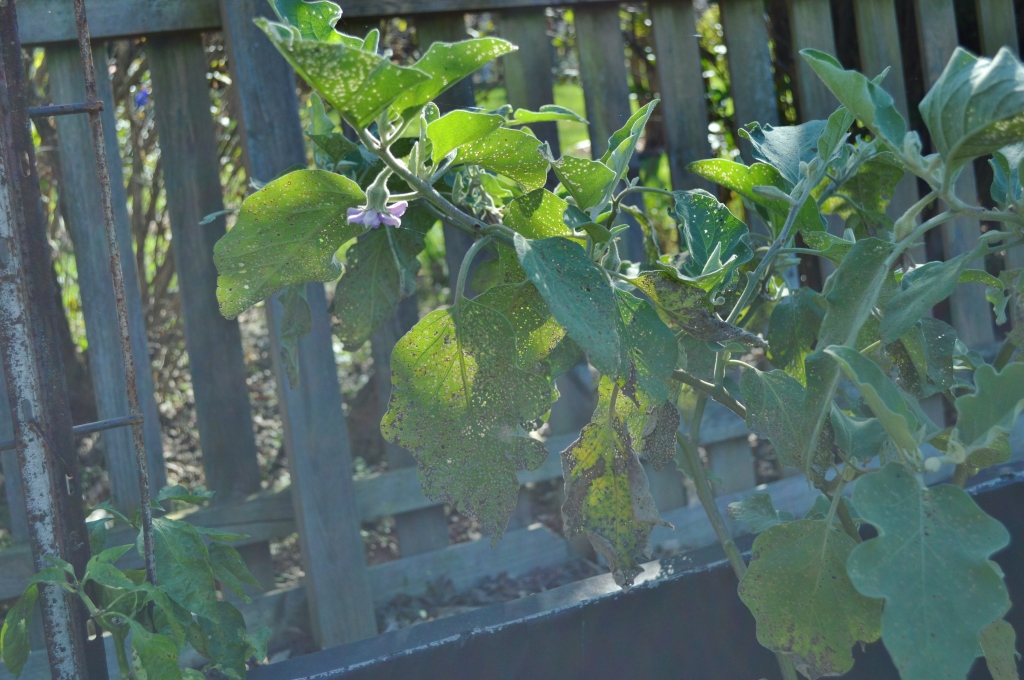 A few of the pepper plants were also still alive but I don't think we were going to get much more.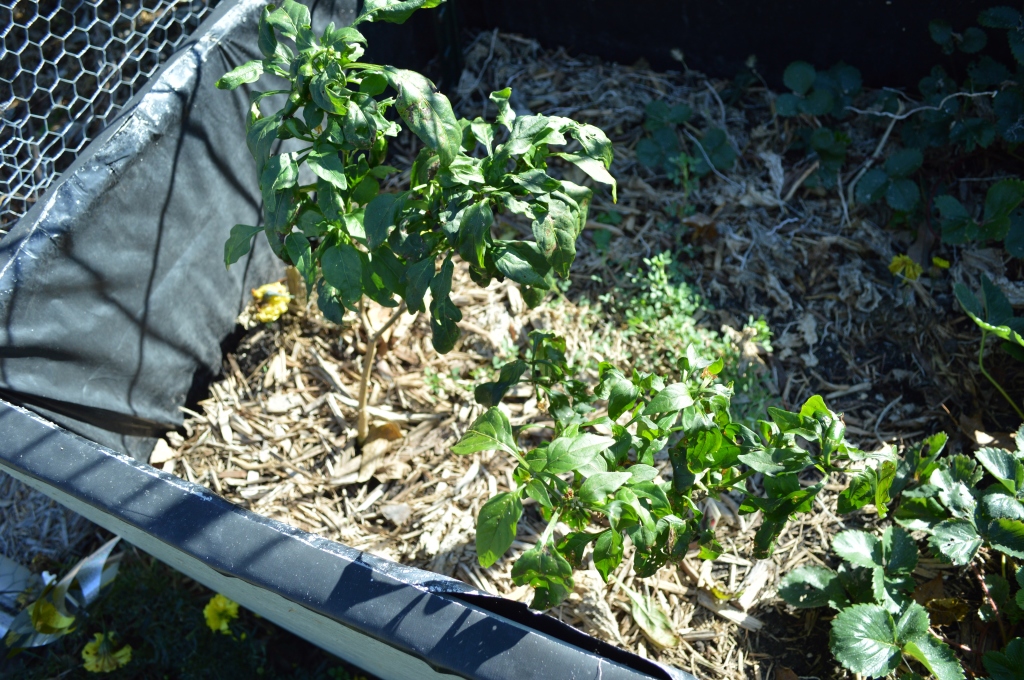 We also washed all the tomato and pepper cages with bleach water because I think we maybe had some sort of wilt or bacteria that was causing us grief last year and this year. Fingers crossed we'll be able to start fresh next year. Wyatt burned the leftover garden stuff in the fire pit.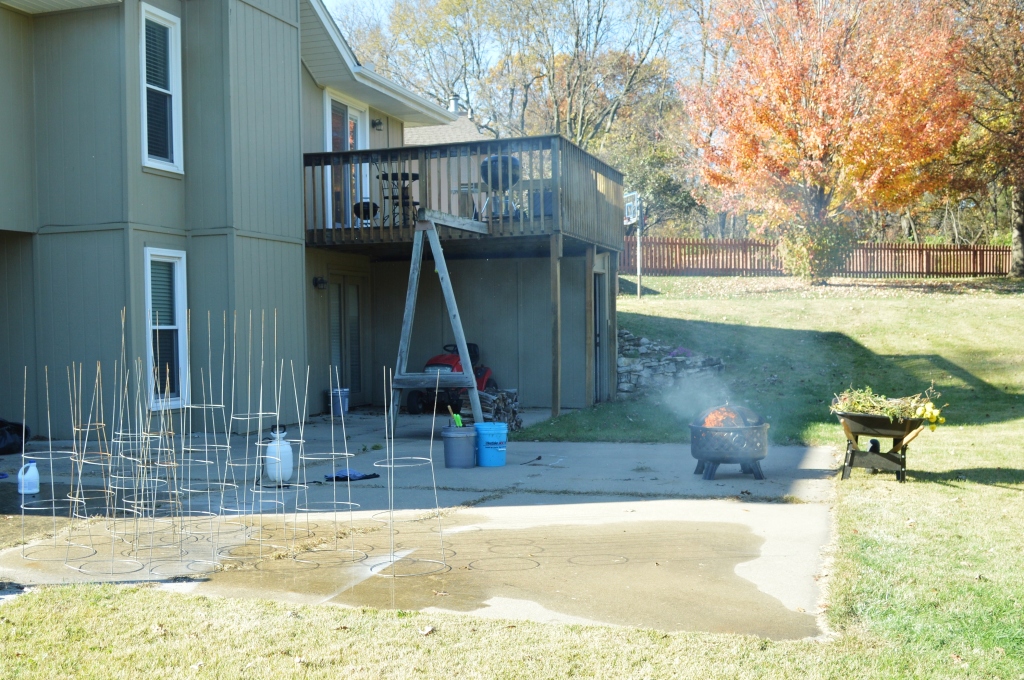 All in all, the garden was a success again, just not a smashing success. I think that's a fair assertion.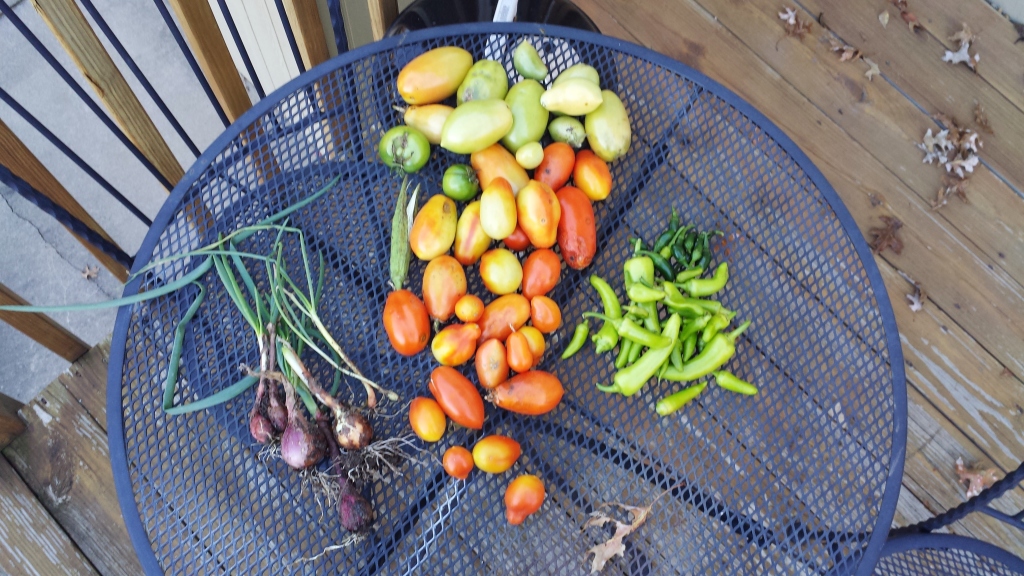 And, now that we've admitted defeat (to the upcoming winter) it's one thing crossed off the outside to-do list as we get close to the cold part of the year.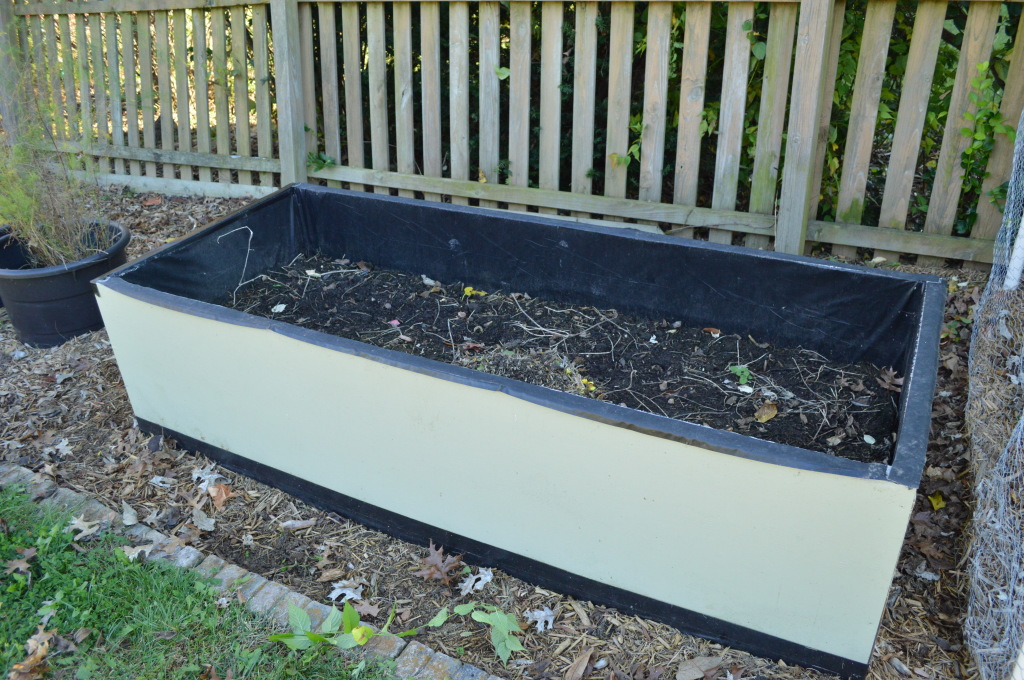 On that same line, Wyatt raked the front yard and got two giant trailer loads full of leaves out of the way. Of course, there are probably still at least that many of the trees, but it feels good to get at least part of them taken care of.
And it provided a fall photo opp for Will. He wasn't all that enthused, but at least he wasn't screaming.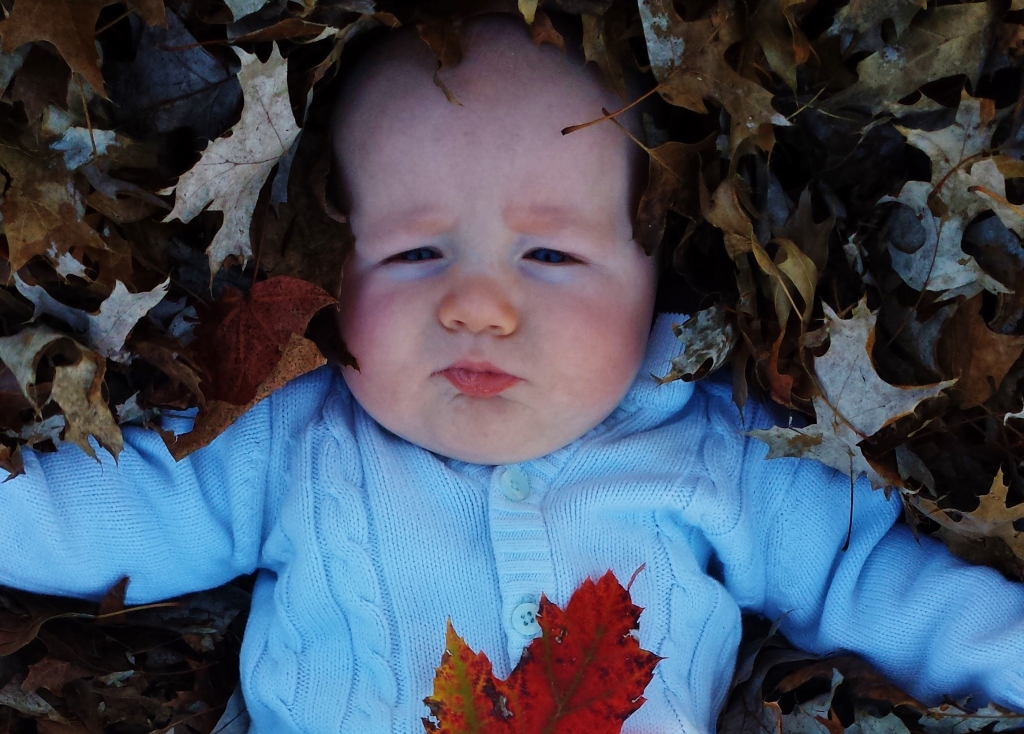 In case you're wondering, the way you get outside chores done with a baby around relies on having one of these things close by: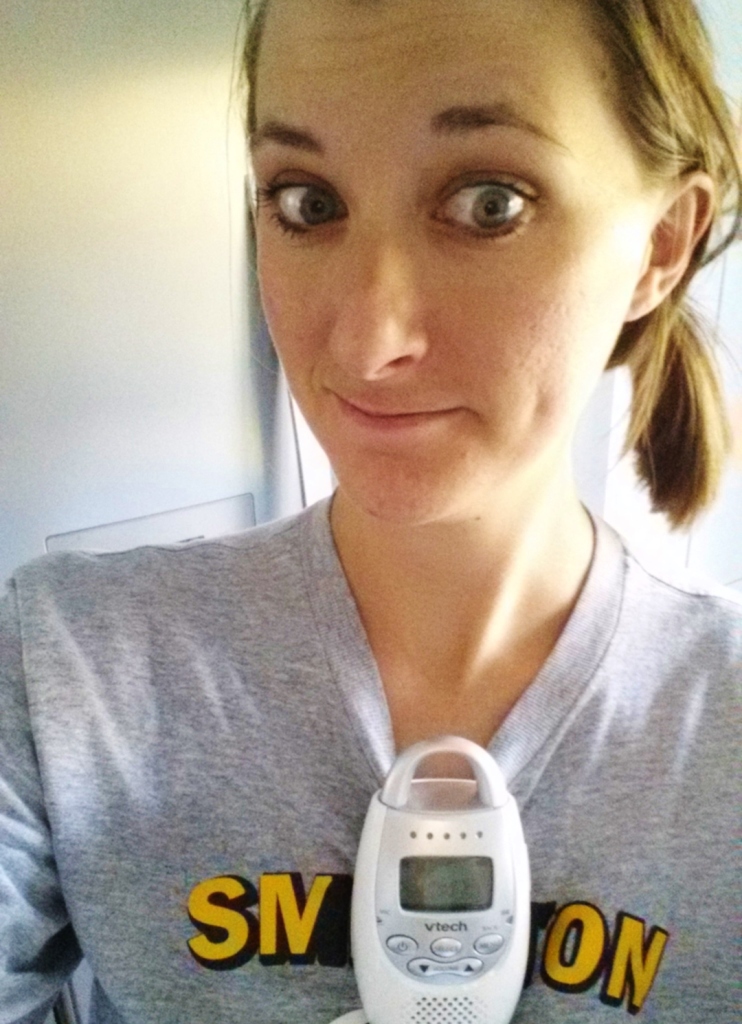 Will is a short napper, and pretty inconsistent, so I like to listen to make sure he's not awake and crying in his crib. We can also put him in his little bouncer and let him just chill out in there as long as he's content and happy to talk to himself and "play" with his toys.
Then, we squeezed some extra awesomeness out of the perfect weather by grilling steaks and potatoes for dinner last night. That was a good life choice, for sure.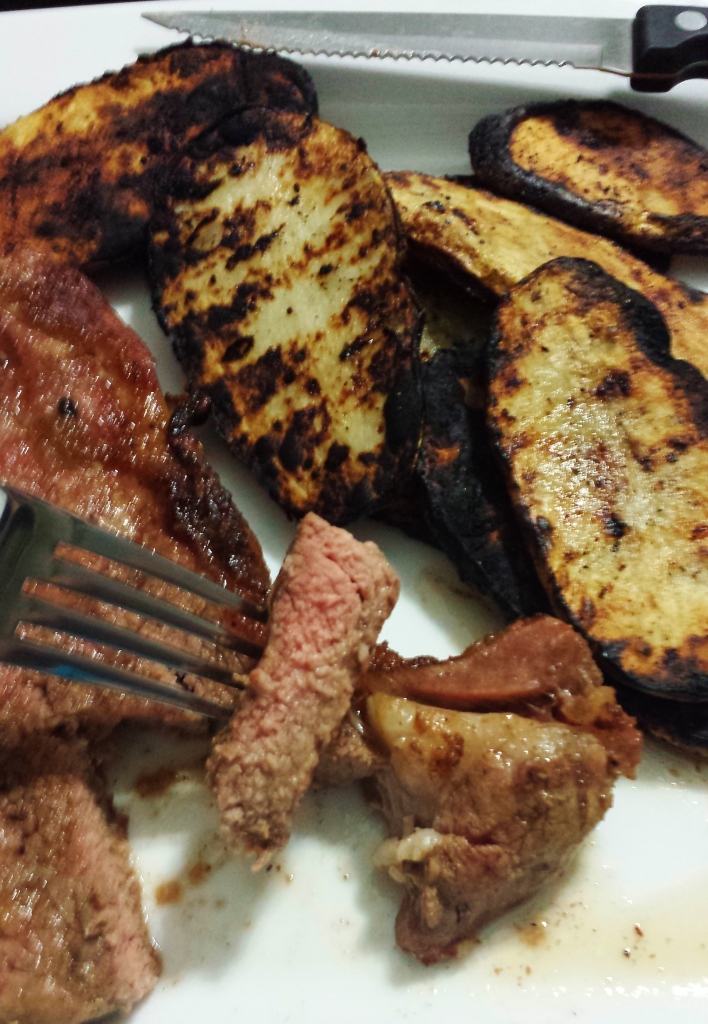 I get really bummed by how early it gets dark now, so it was nice to be able to grill on the weekend since we can't do it on the weeknights anymore.
So, tell me about your weekend. Any awesome outside stuff happening in your neck of the woods?