Happy belated Halloween, friends! Hope everyone had a great time getting dressed and ready to go party/trick-or-treat/give out candy/etc.
I wanted to take a few minutes to share our pumpkins this year:
For those of you who might be new, carving pumpkins is one activity Wyatt and I have done since 2006, I think. It's hard to remember that far back. It's one of our favorite traditions and we always make sure to make time for it, no matter how busy (buried in this flooring project) we are.
This year, we set aside time on Wednesday night, October 29, which was exactly four years since Wyatt proposed after carving our pumpkins that year. You can read that entire story here and see all the smiley flushed-face photos from that night. 🙂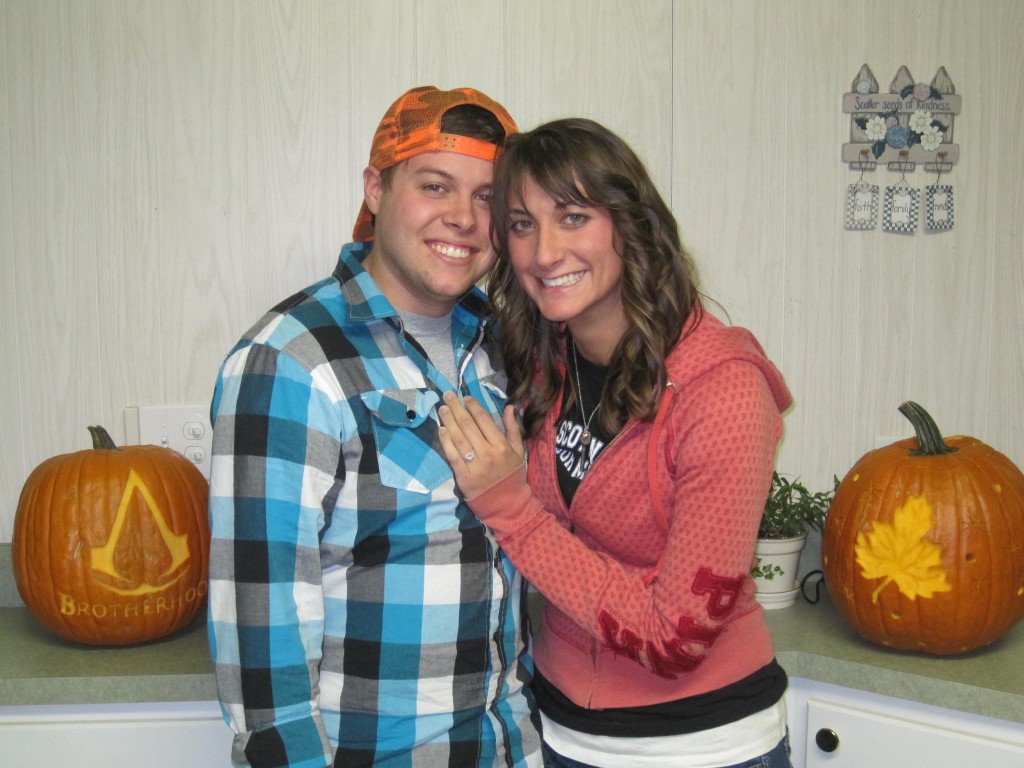 We set up a table in the living room, and the TV, so we could watch the Royals in game 7 of the World Series…which they lost (Bummer!) but still had fun carving our pumpkins like we have every year. We both ended up choosing a pretty easy design this time, sort of accidentally. I think we both said this was the fastest we'd ever done it.
I even got to use a power drill for the circles on mine. And I carved all the way around it, which was an interesting touch. It leaves cool shadows on the wall.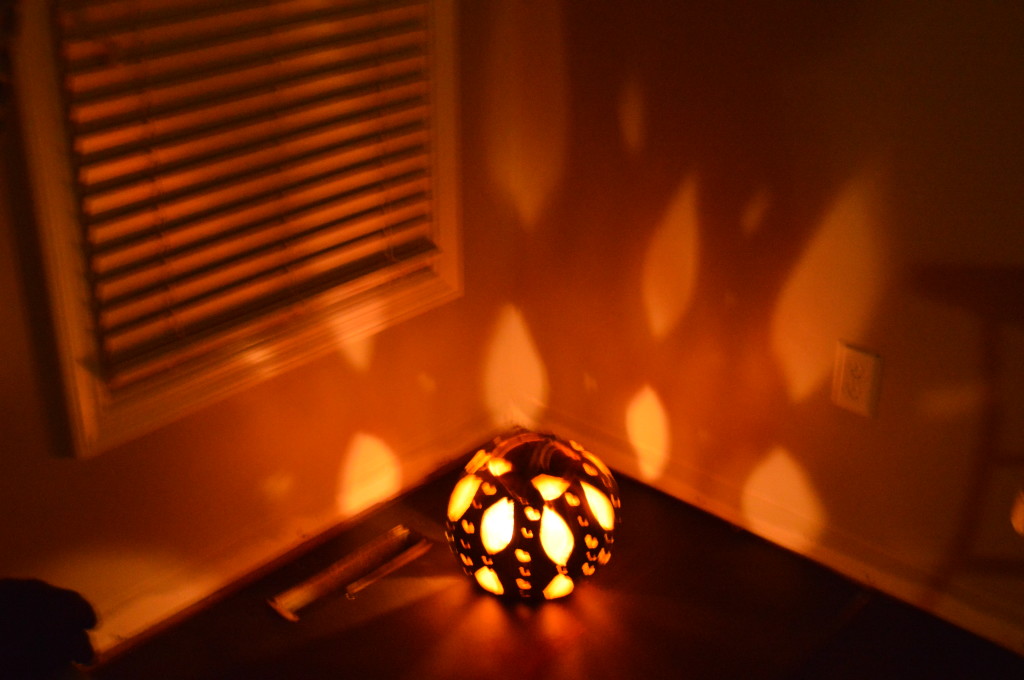 Wyatt likes the shadow his gives as well. He's super into Marvel's Agents of Shield lately.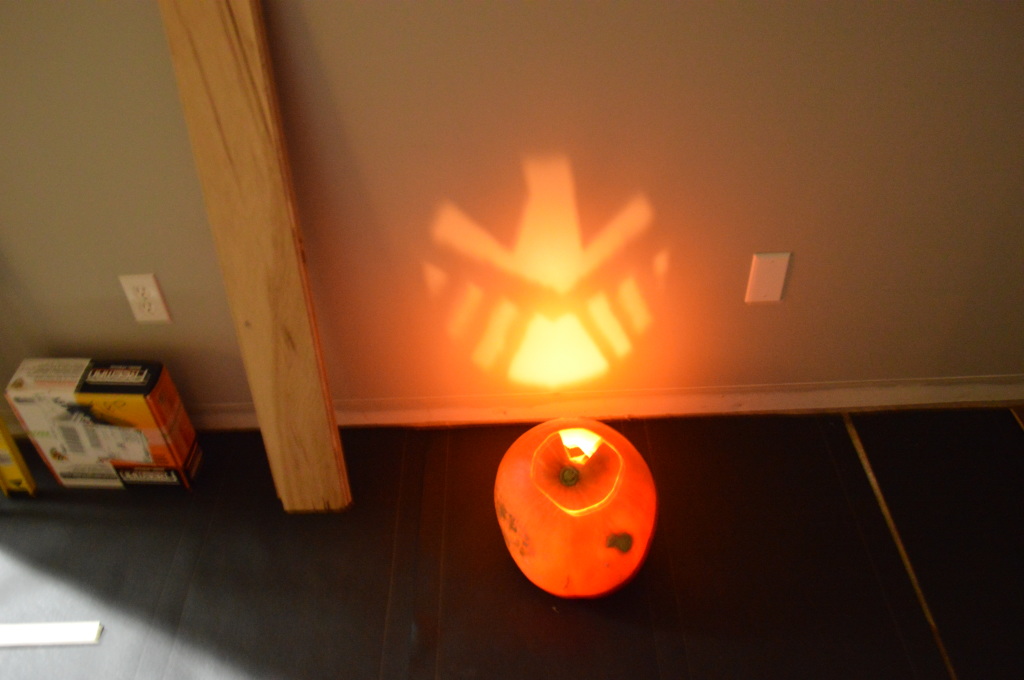 And just for fun, here's our pumpkins, in order from the first years we have photos of, it's fun to see the transitions we've gone through.
2006 (the ONLY photo I have of these, and it's not great quality.)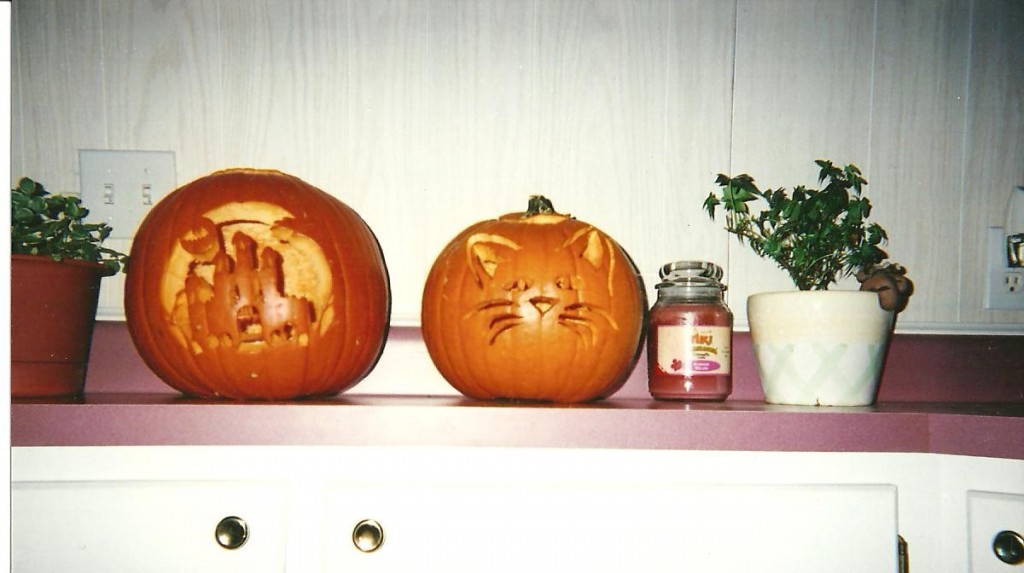 2007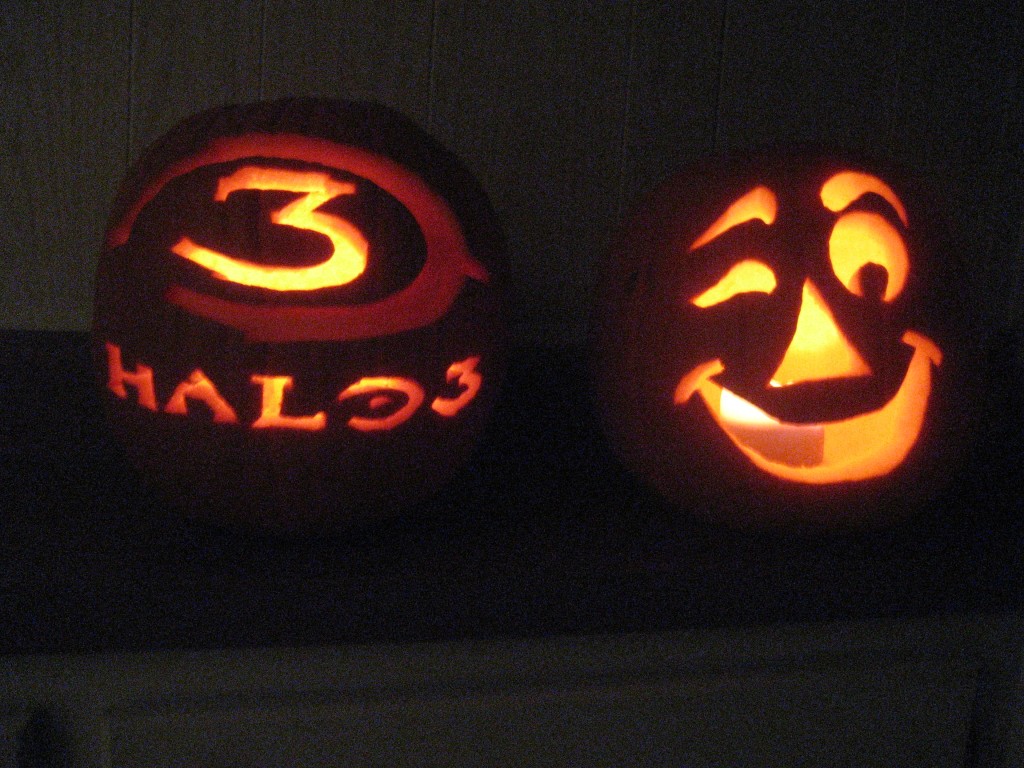 2008 (Here's where Wyatt's pumpkins start to look WAY better than mine. )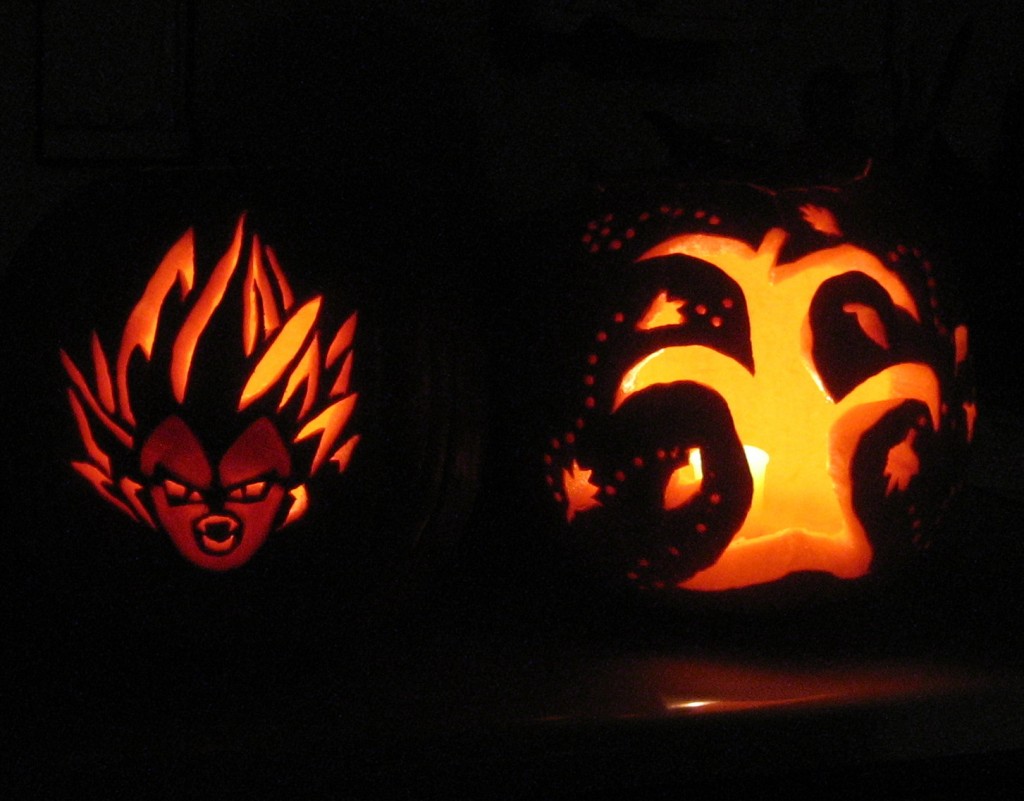 2009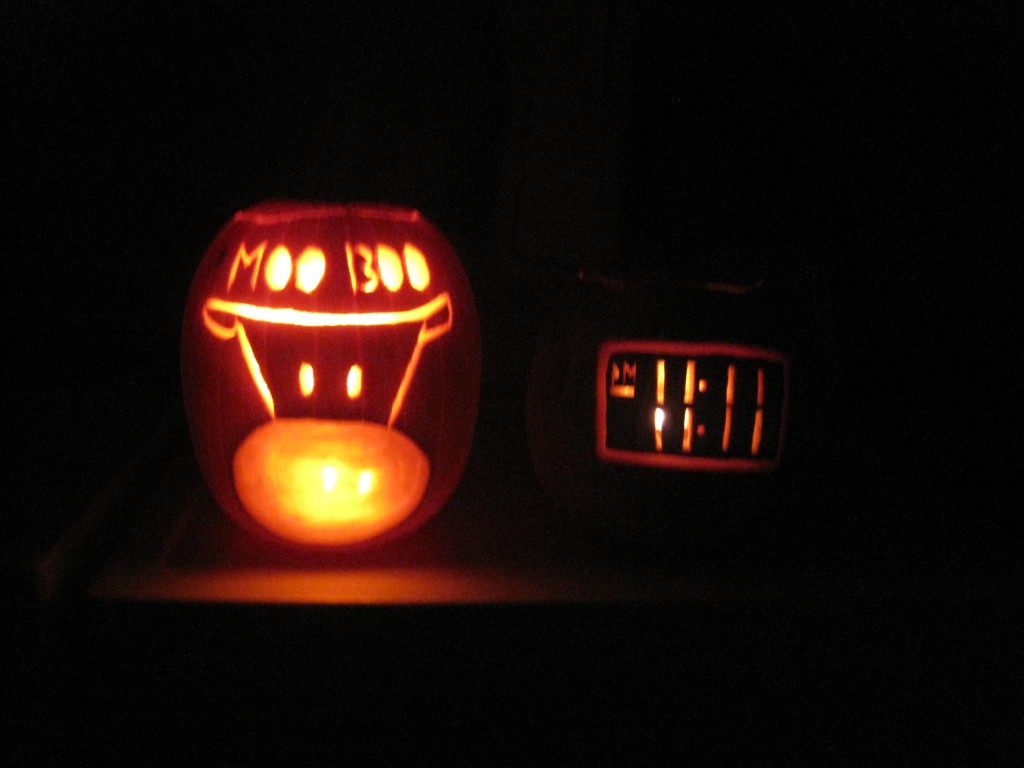 2009 (an extra we did together)
2010 
2011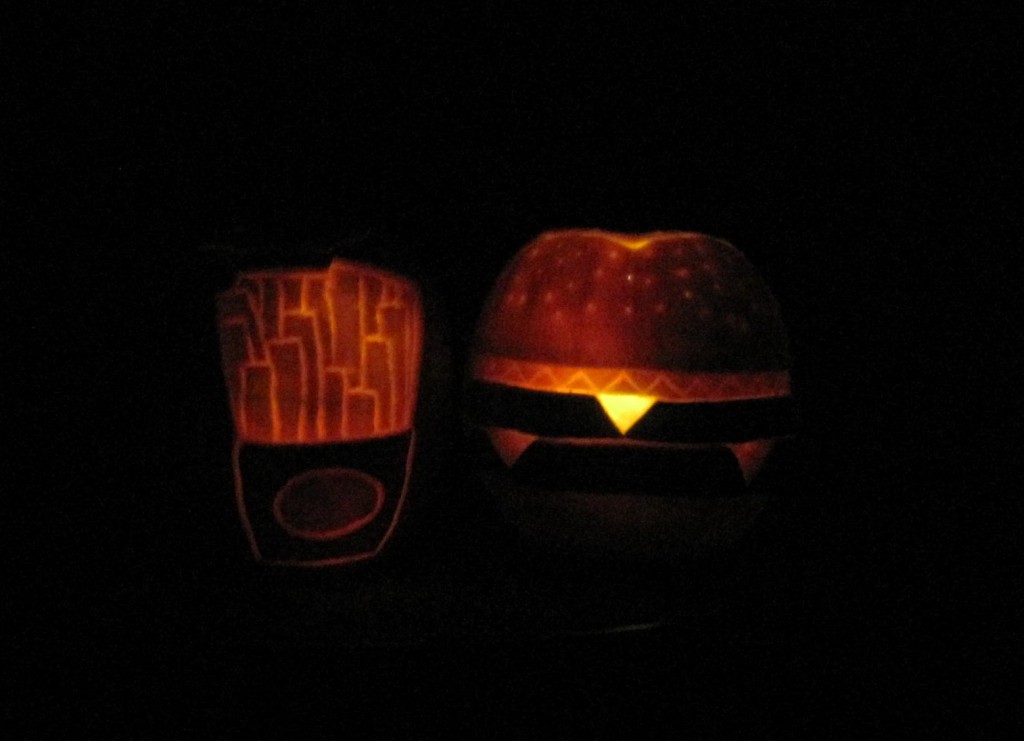 2012 (We had just moved into our house this year.)
2013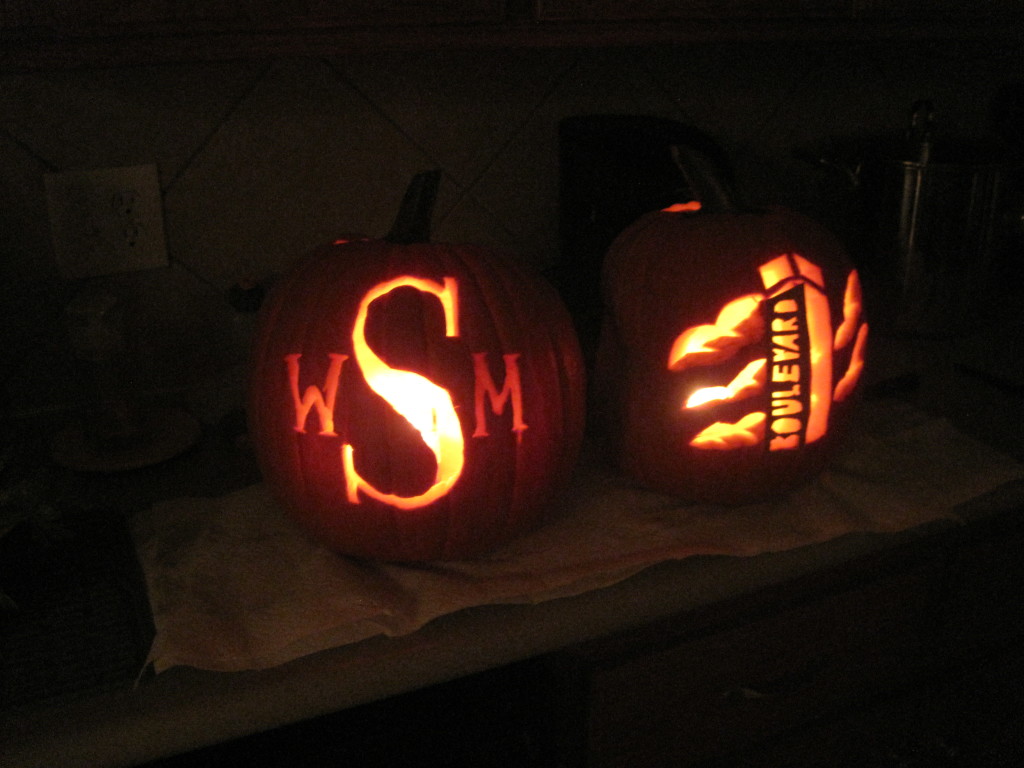 2014 (This year's newest additions)
I also figured I would share our costumes with you guys. We thought everyone would know who Wyatt was, but most of our friends had trouble with it. Does anyone have guesses as to who/what we are?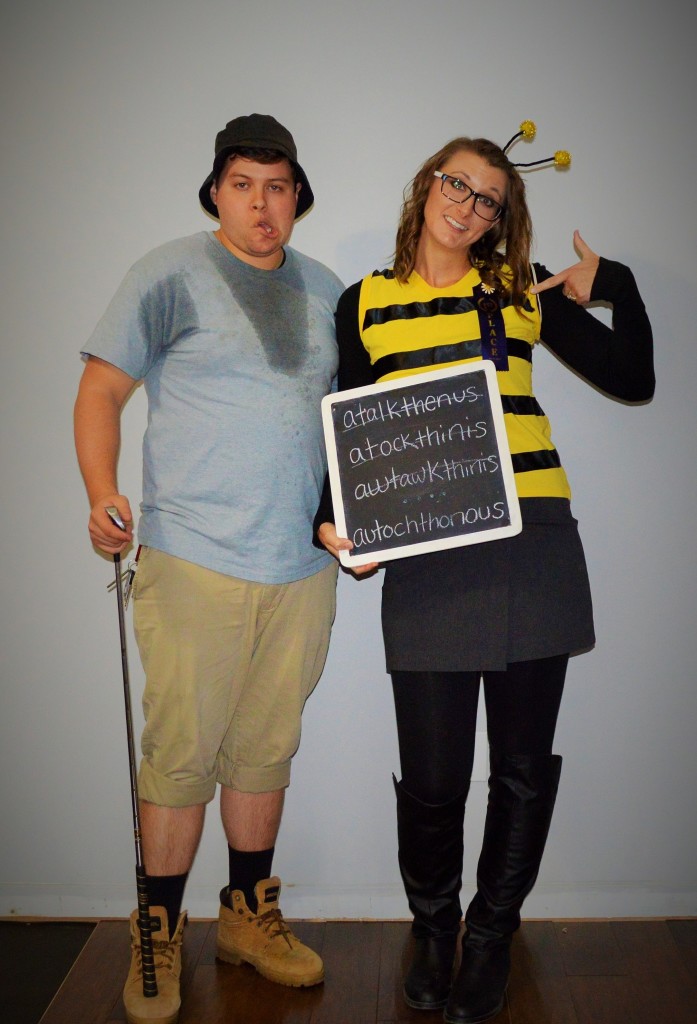 Not as creative as our clue characters from 2011…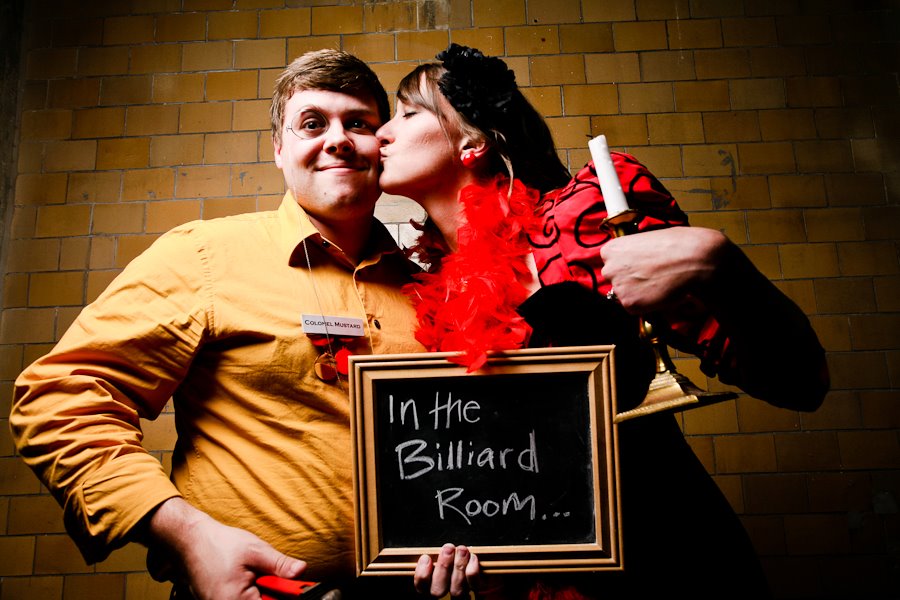 (Photo from our friend, Drew Woolery)
…but more fun than not dressing up at all, like last year. So, Happy Halloween, friends, a little late. Hope everyone had a great, safe weekend.
Which of our pumpkins over the years is your favorite? I think my leaf one is my favorite of mine, and all of Wyatt's are good! Feel free to share your pumpkins from this year–or share photos of your costumes! We'd like to see those, too!