This weekend we didn't accomplish as much as would have liked around the house…however…we did have a great time visiting with friends and family. We also enjoyed the beautiful fall weather.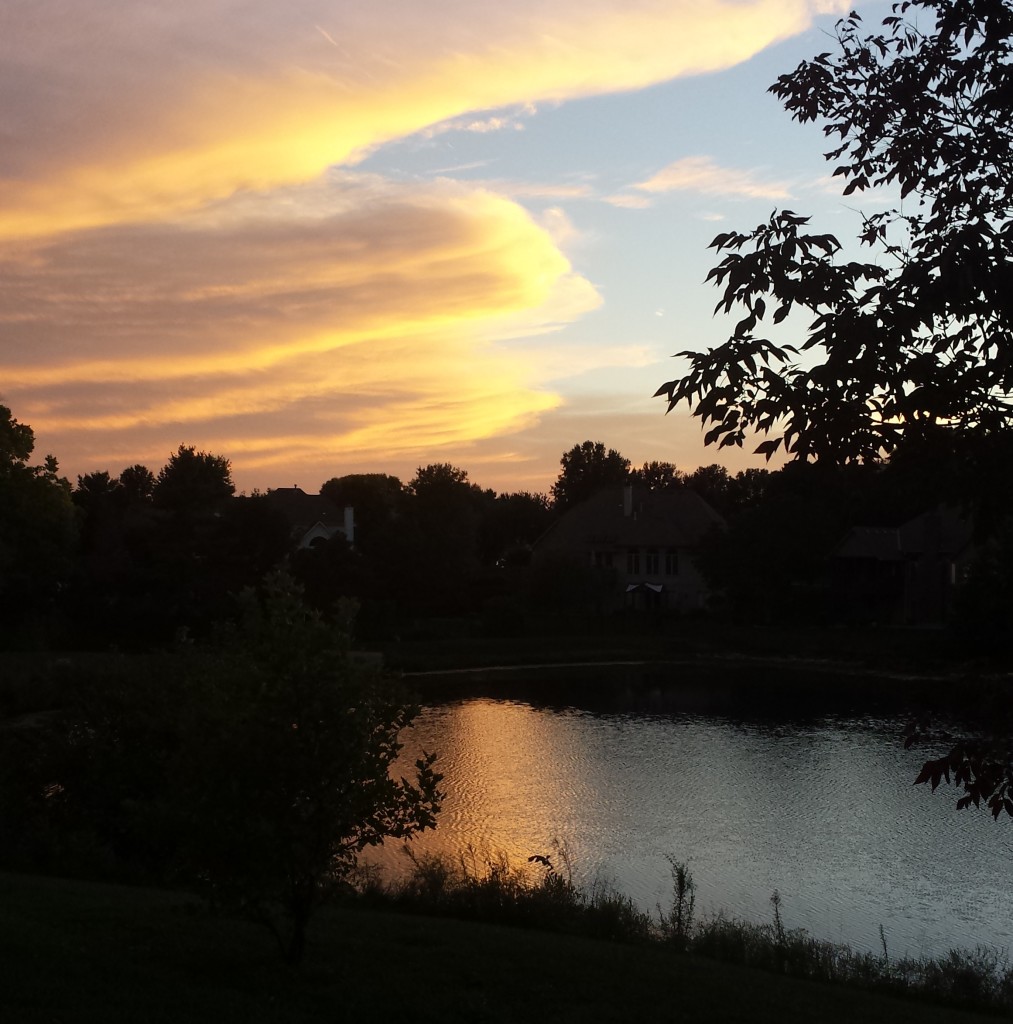 On Friday night, Hubs went to the Sporting KC game. While he was gone, our friends Matt and Elizabeth arrived for a visit. They were going to stay the night with us because they had to be at the airport the next day and they wanted to do some shopping and other "city stuff" on Saturday morning.
We enjoyed the quick but relaxing visit with some fun wine and beer tasting, oatmeal chocolate chip cookies, games, cooking shows, and a lot of good conversation.
Then, I spent about 4 hours on Saturday running/walking/recovering as part of my marathon training (that's quickly coming to a terrifying/exciting end with the race 2 weeks away!). It went well, all things considered. And it turned out to be a good day for being outside in the brisk, fall sunshine.
Hubs worked on Rhonda a bit…but was unable to figure out exactly how to fix her current ailment.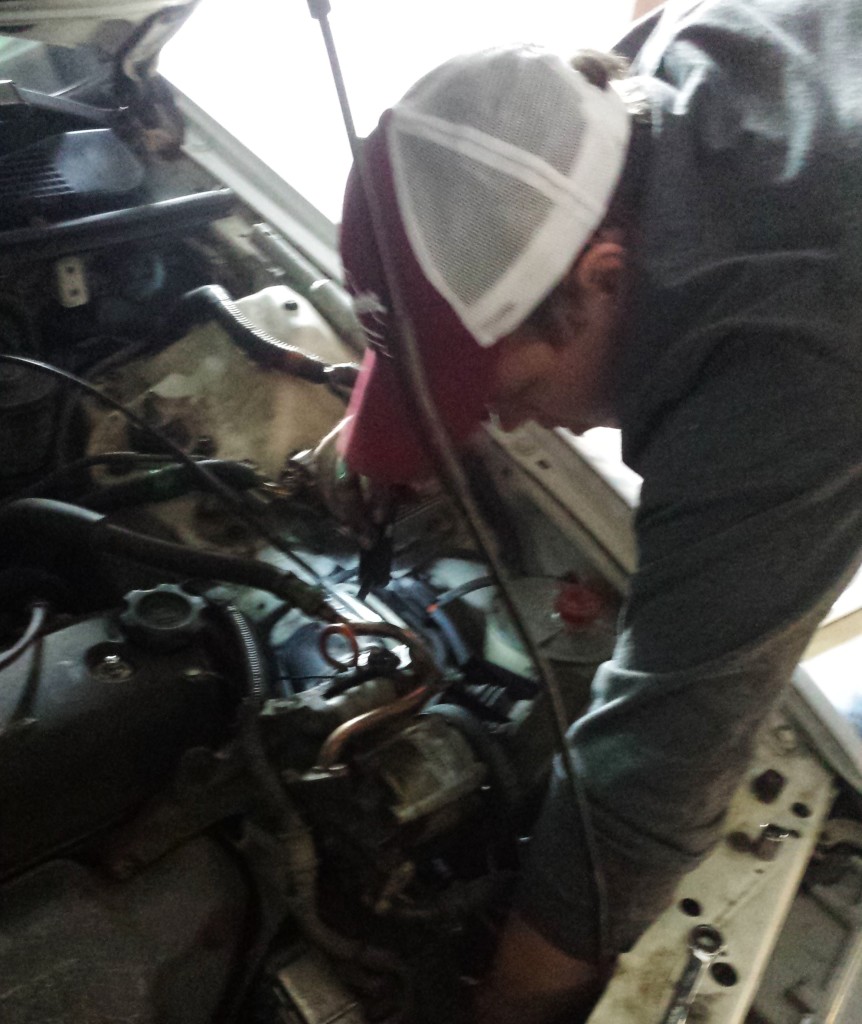 So, that project got tabled for the time being and Hubs went to work on some repair work needed for the church pew. He'll tell you about that later.
Meanwhile, I planted our remaining shrubs (remember I mentioned we picked up a few that weren't for the front of the house when I told you about buying plants for the front bed?).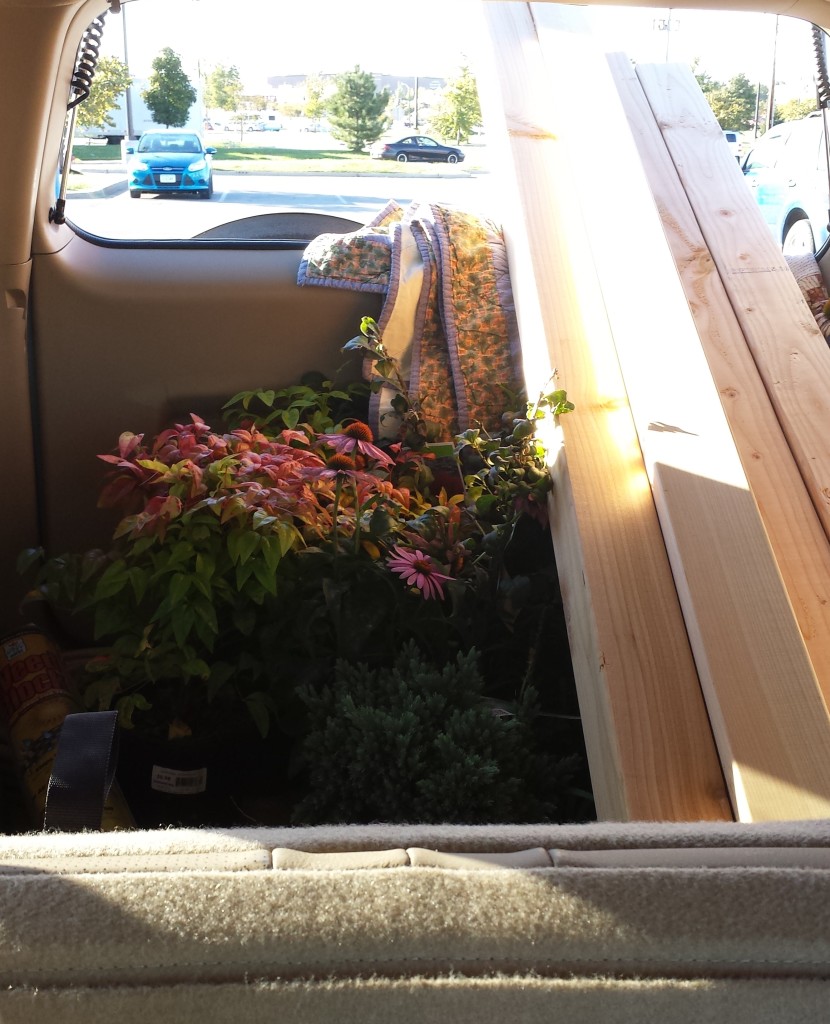 Here's the north side of the house: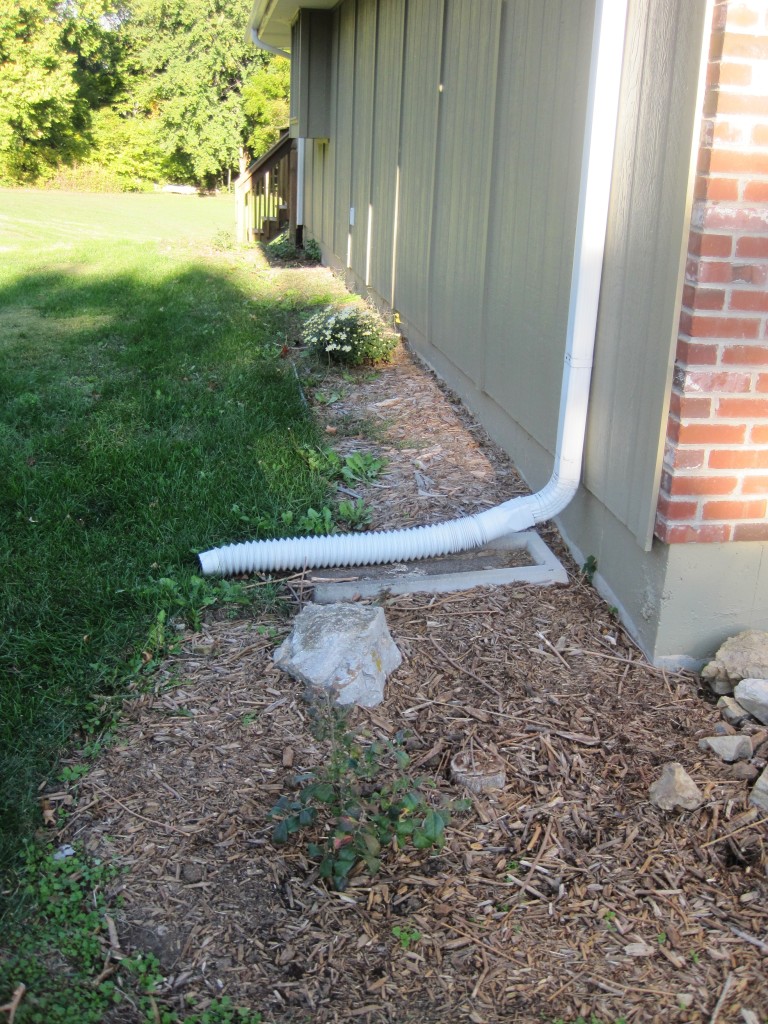 And the south side: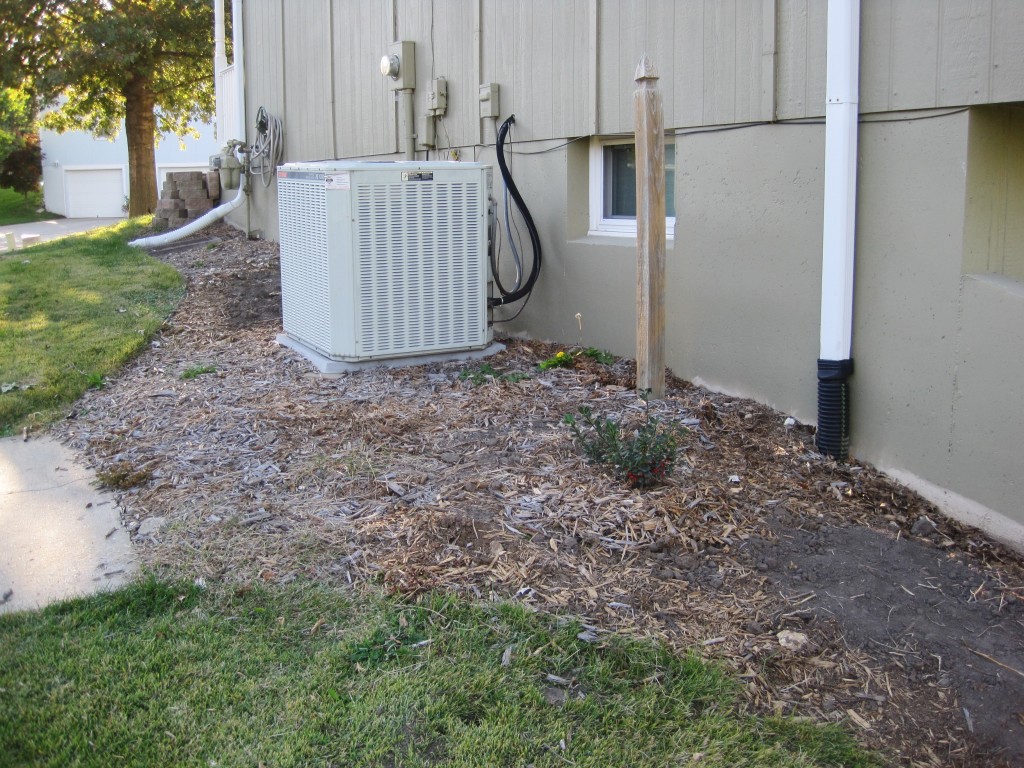 Okay, so these look like before photos instead of after photos…which is fine because we do have a lot of work left to do outside. But, I wanted to get the plants in the ground on a nice day (and when there were several days of warmer weather in the forecast) so they could start to get established before we get any hard freezes.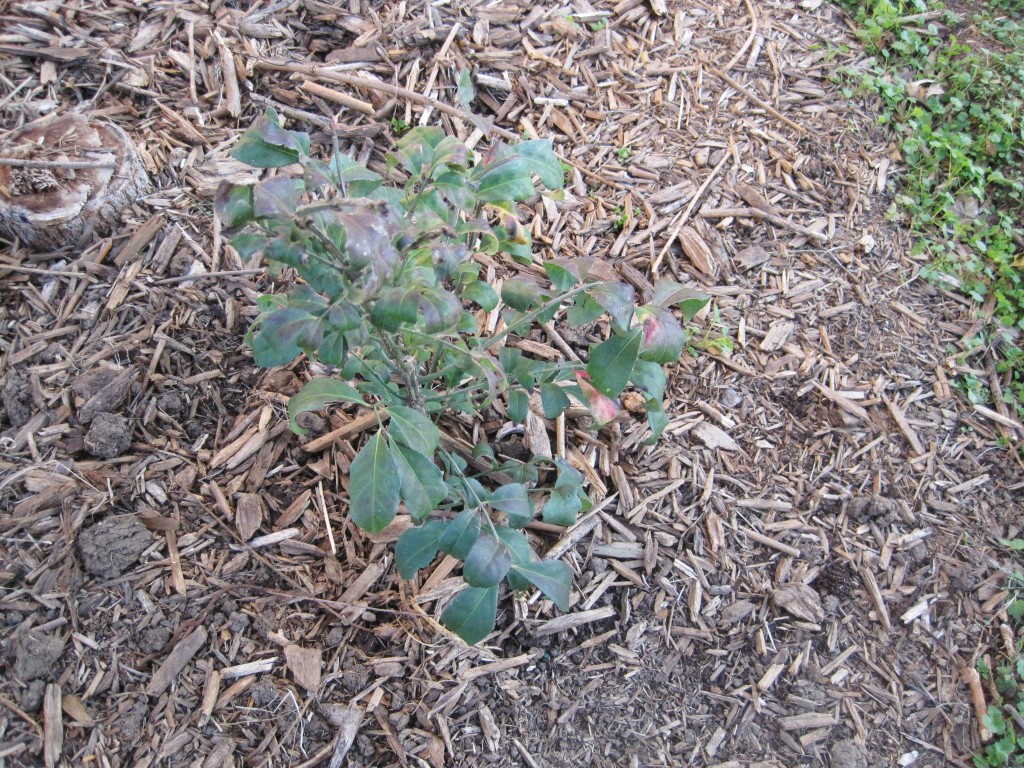 I also made sure to mulch these little babies really well (even though the beds aren't weeded/mulched/even close to finished)to help keep them warm over the winter since they're pretty little and tender right now.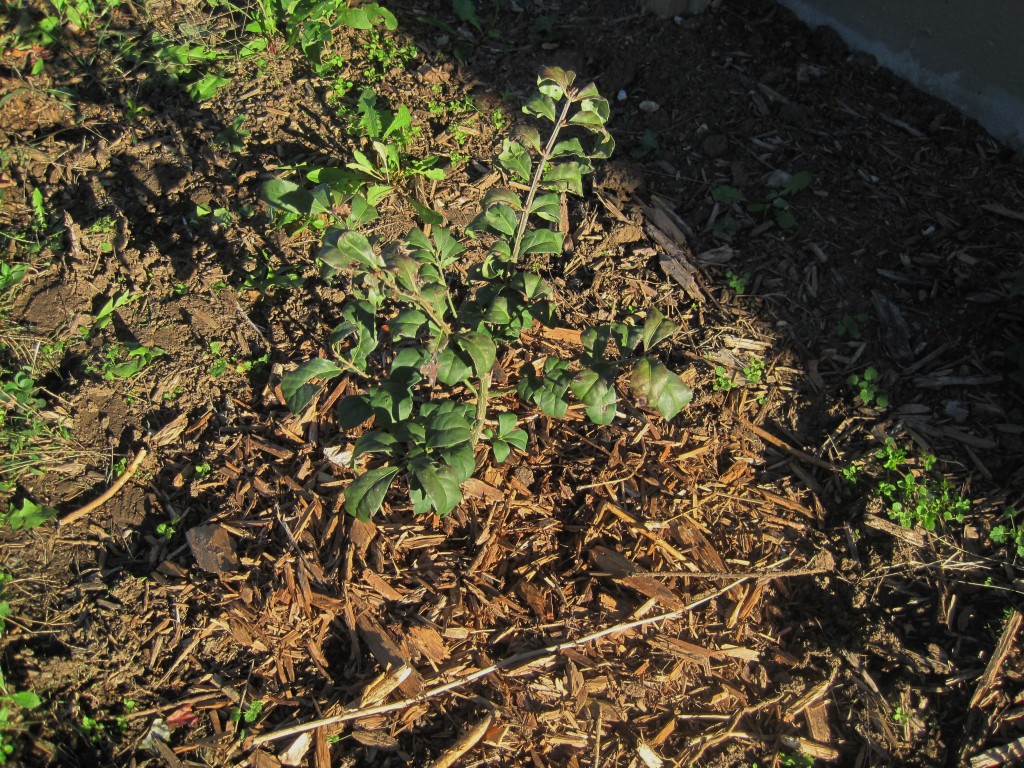 Here's hoping all of our $5 shrubs make it through the winter! I'll be super sad if the adorable little holly doesn't last—but I'm hopeful he will!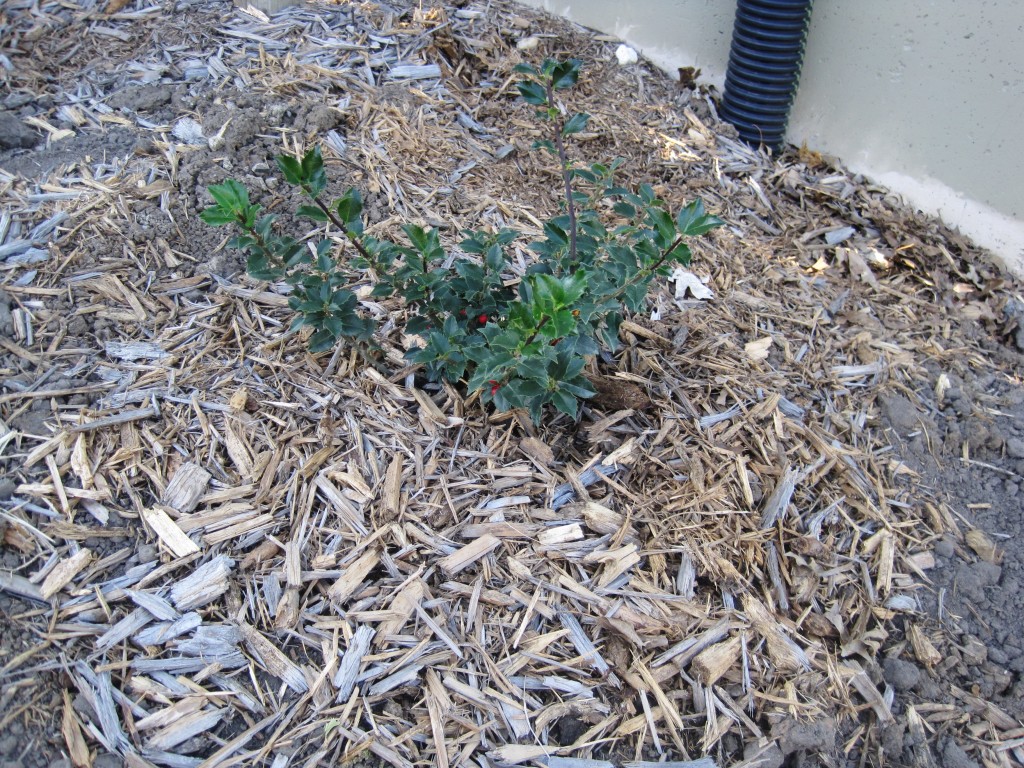 I also took precautions for the garden and our front flower beds on Friday night, just to try and extend the season a bit. It was really cold and rainy all Friday and there was a chance for frost that night, so all of our precious plants were given a little blanket…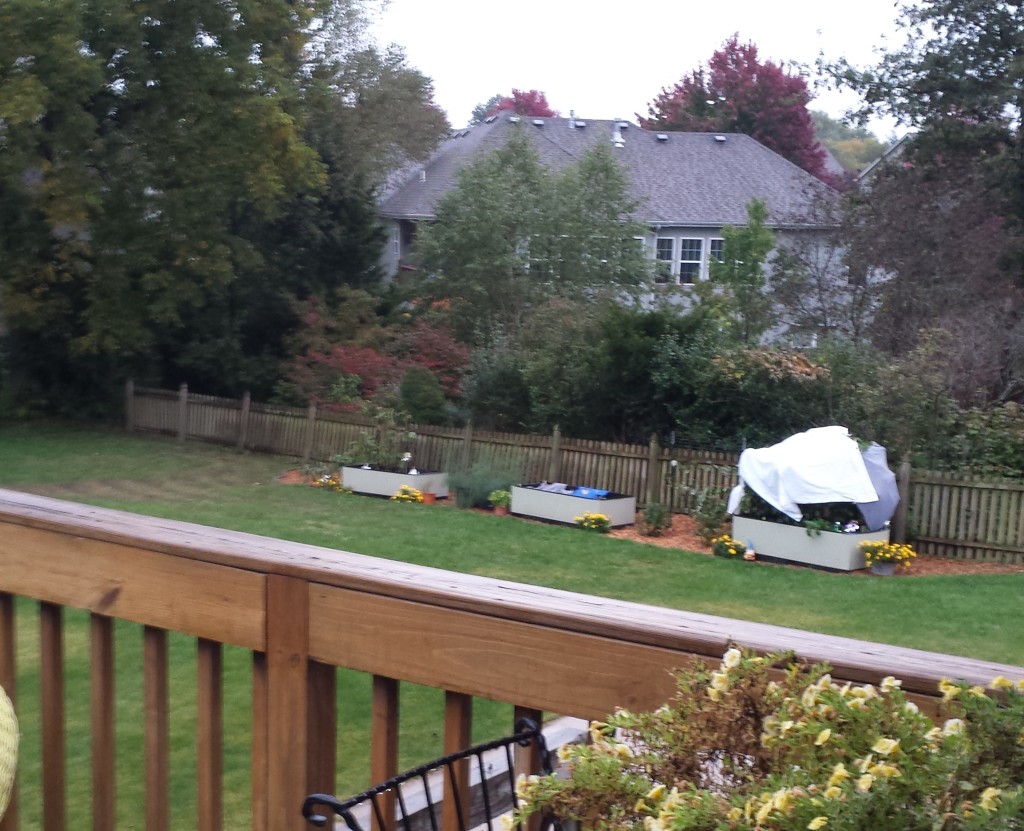 It wasn't fun to put these on by myself in the cold drizzle, but everything survived with no injuries or frost bite, so it was worth it.
Especially when we consider that we're still harvesting from our garden!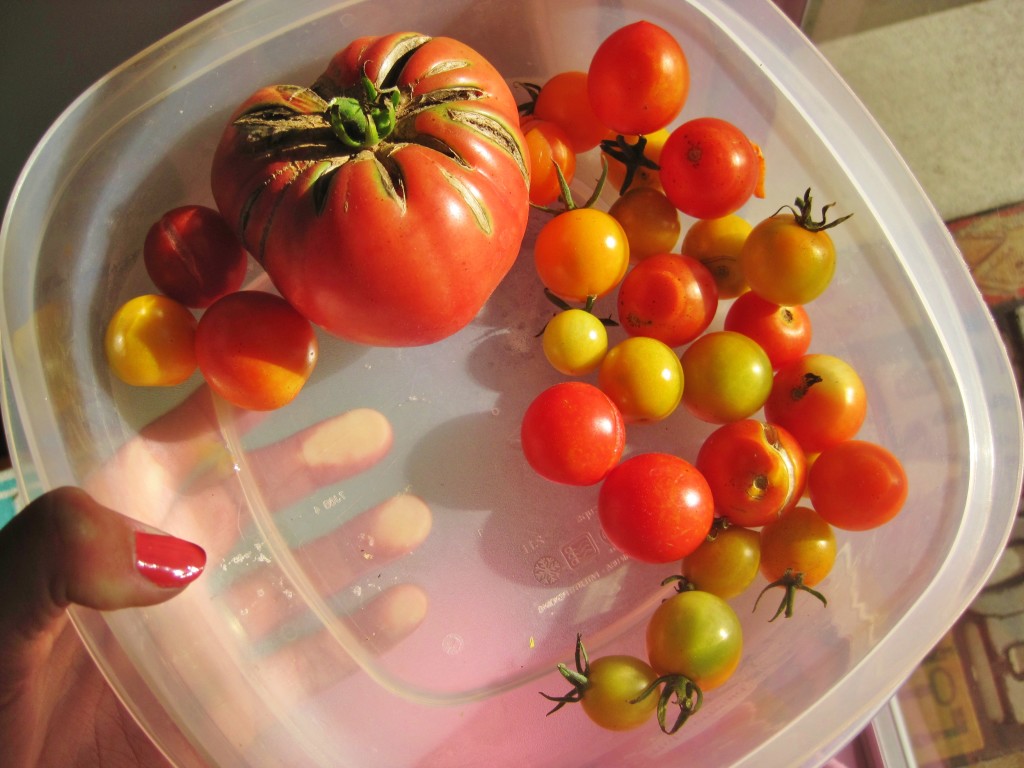 Sunday involved early church and then a trip to visit Wyatt's family for a fun birthday party and a delicious family dinner of homemade lasagna. Yum.
Oh, and Sunday also involved little CR-V hitting 100,000! (Yup, we now have two high-mileage Hondas!)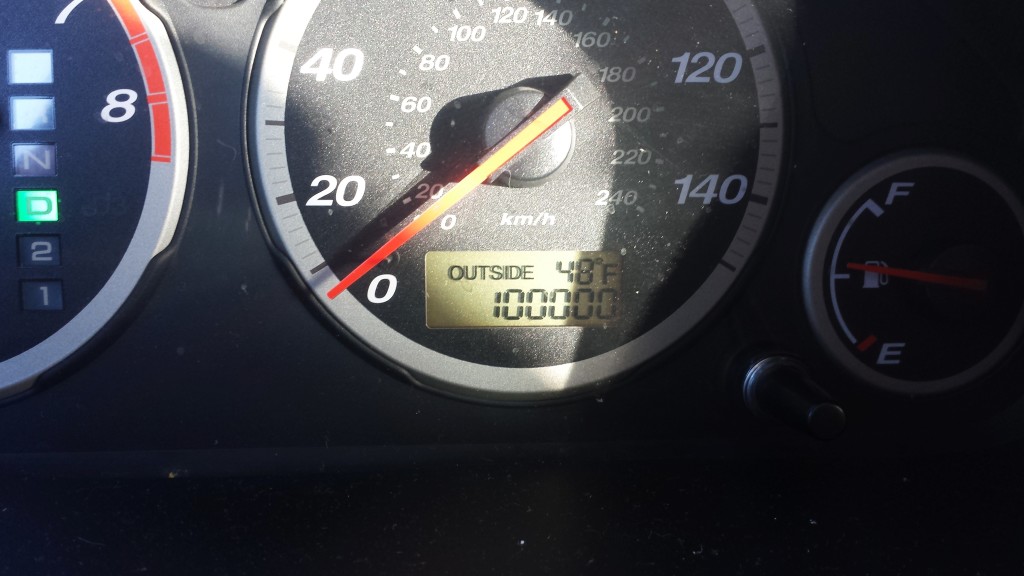 Tell us about your weekend!