Am I the only one who seems to be stuck in summer? I keep writing August as the month every time I have to write the date on something. I'm not sure why…I just can't believe we're halfway through October, maybe. Or maybe I feel like our life sort of stopped when Will was born and I've been living in some sort of secluded bubble where time moves extra slow or something?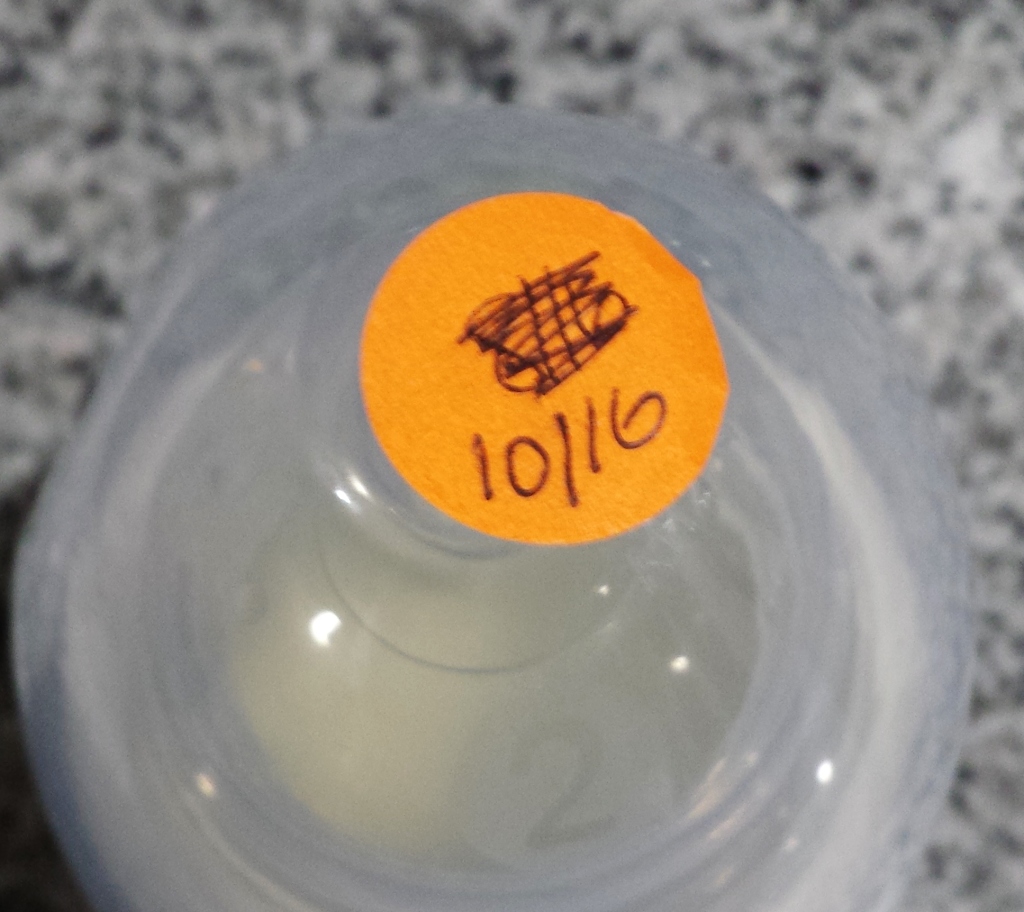 Either way, this weekend, it finally started to feel like fall around here.
For one thing, I was able to do some canning of our garden produce!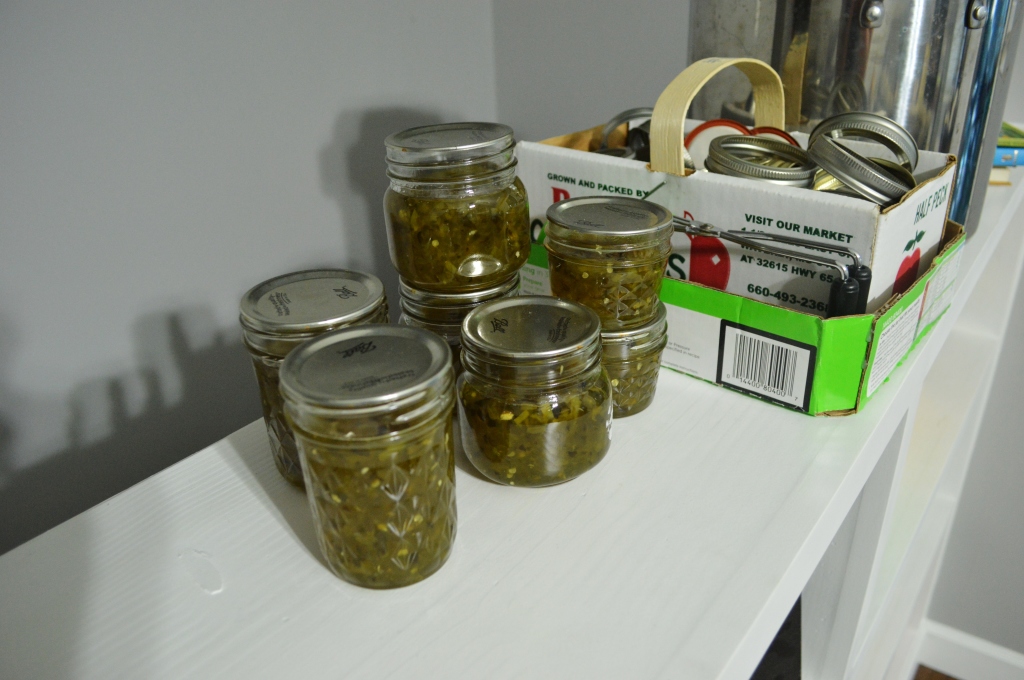 In what was probably the only canning session of the year, Wyatt helped me make a batch of our "famous" hot pepper jelly. It's the most popular thing we make, and it's often requested at parties, so I figured if I only had time (and produce) to make one thing, it should be that.
I did manage to get some things stored away for the rest of the year in the freezer earlier this summer (Or earlier in the fall? I'm still all screwed up.) since that was easier to squeeze into naptimes and less mess and effort in the kitchen. But, I'm glad to have gotten a chance to make at least one batch of shelf-stable stuff for the pantry since our freezer space is considered prime real estate these days.
I'm pretty bummed the garden seems to be mostly dead…but I can't really say I'm surprised. I'm crossing my fingers we get one more good eggplant before the end of the year though because I want to fry it up and savor the last little bit of summer goodness in the form of fried, salty foods. Priorities, right?
I also got our mantle decorated for fall, finally. I think it's simple and uncluttered…exactly what my living room is needing as the baby stuff tends to take over if I'm not careful.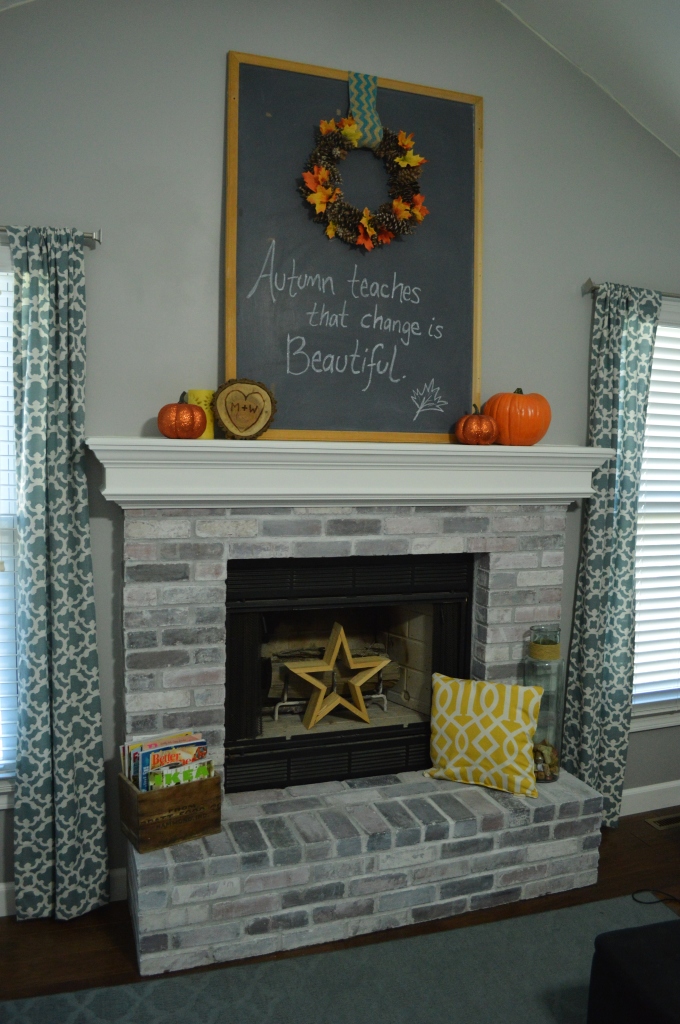 I used the pine cone wreath I made last year and just added a few fall leaves for color.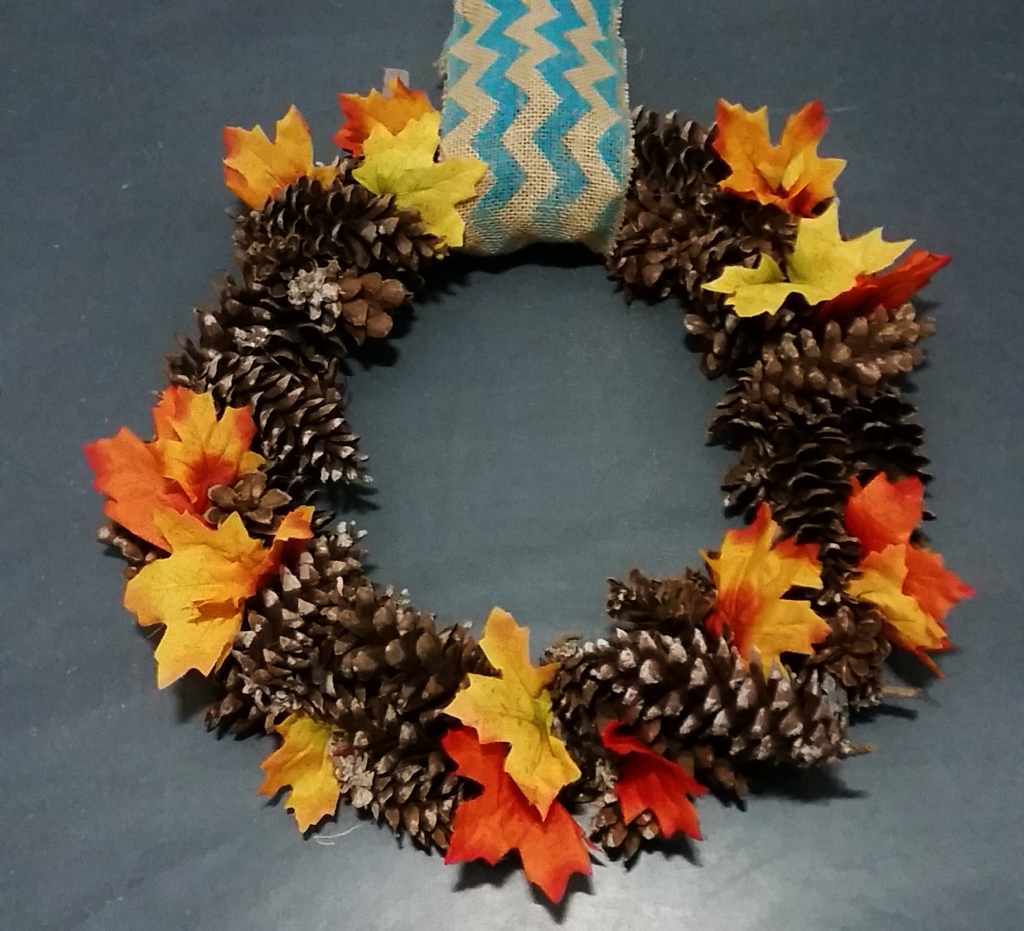 I even switched out the wreath on the front door. It was a "Welcome Baby" theme, which you can see here.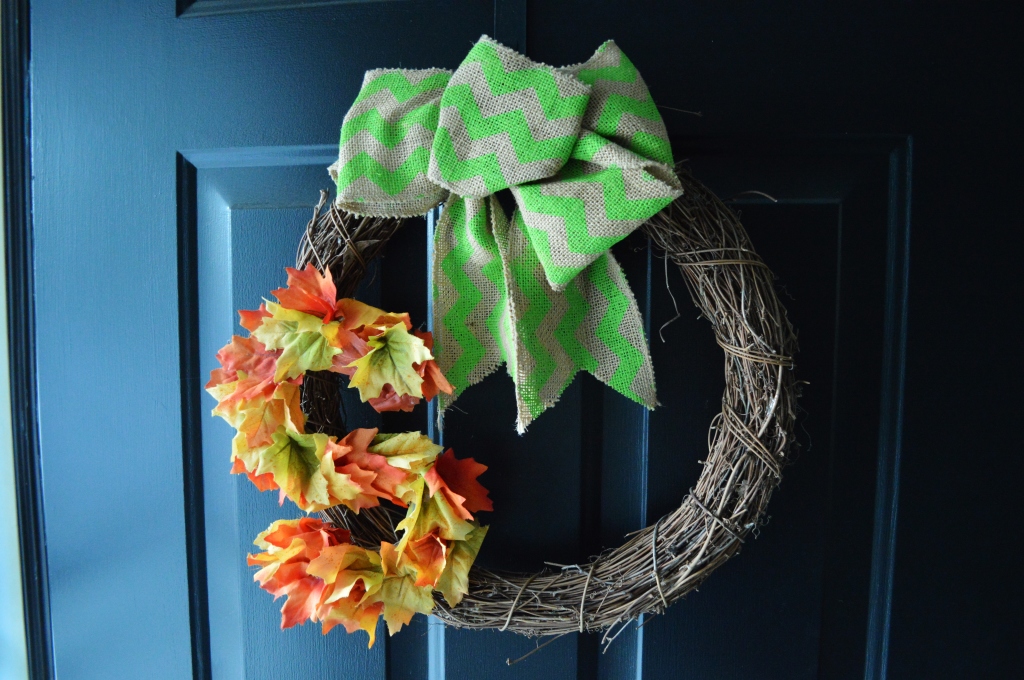 Oh, and we picked out our pumpkins to carve this year. It's still too early to carve them if we want them to last until Halloween, though. Any suggestions for ideas to carve this year? (Here's the post with all our past pumpkins.)
Sadly, even with the nice weather, that's about all we were able to squeeze in. I'm okay with that though, because Will and I were actually sick for the first part of the weekend. He seems like he's totally over it, but I'm still feeling the lingering effects of a bad cold. Boo. I guess that's another sure sign it's fall around here, huh?
Tell me about your weekend. Anything fun or fallish going on?