Well, as usual, this weekend was a busy one. We spent the majority of our time with my family for our annual butchering weekend. My family raises beef cattle and every year, we butcher our own meat. It's an "all-hands-on-deck" kind of situation, so we always make the short trip home to help out.
This year, I only managed to snap one photo on my phone of the process, but it's enough to give you an idea: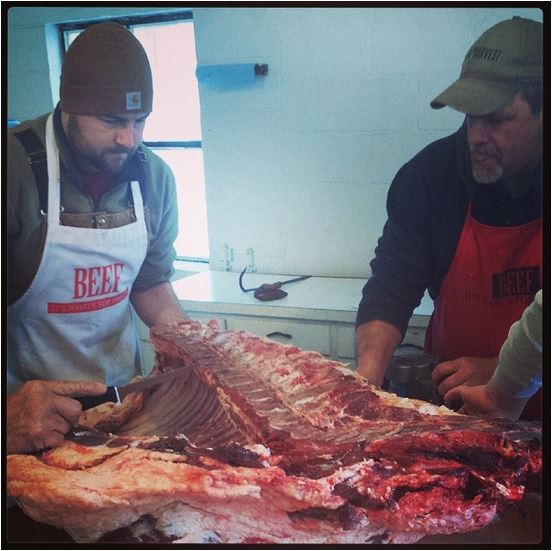 Of course, there was also more snow involved. I think we got another inch or so on top of the 8-10 inches we already had. Thankfully, the roads weren't bad so we didn't have too much of an issue getting from place to place.
We stopped by Wyatt's parents' house for a night as well. We hadn't spent much time with them since Christmas so it was good to catch up.
We also celebrated my cousin's birthday this weekend.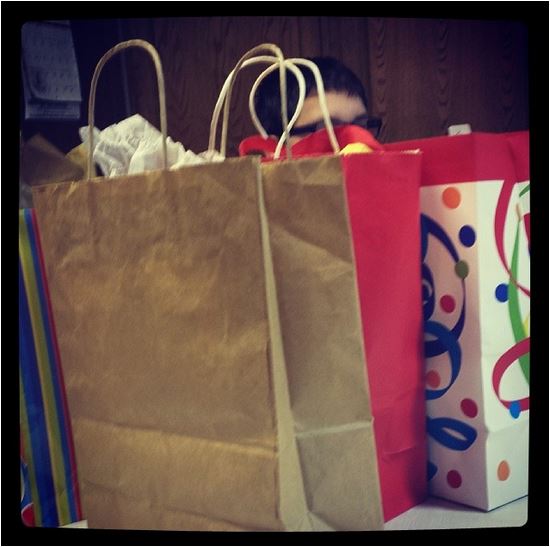 He just turned 12 and had some fun trying on the Duck Dynasty beard my parents got for him.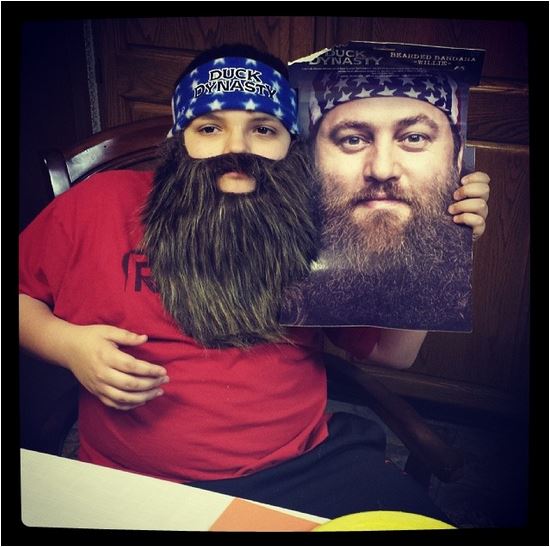 Also, if you don't already, feel free to follow Wyatt and I on Instagram for a few more fun photos from our weekend. (Hint: my mom wears the beard in one of them!)
So, now it's your turn to tell us what you did this weekend. Any birthday parties? Any butchering? (I'd be really surprised if there was–we're the only family I know that does that!)
Also, I posted the winner to our Target giveaway. Go see if you won!
And…there's another giveaway in the works for Valentine's Day…so stay tuned!