This weekend, we enjoyed summer. Not only was it beautiful outside, it was also a holiday weekend, so there was plenty of time to spend enjoying that lovely weather.
On Friday, Independence Day, we worked on installing the new cabinets which went pretty well, all things considered. We spent the majority of the time working on the sink base because we had to make several cuts on it to make everything fit (the giant apron sink) and the plumbing down below).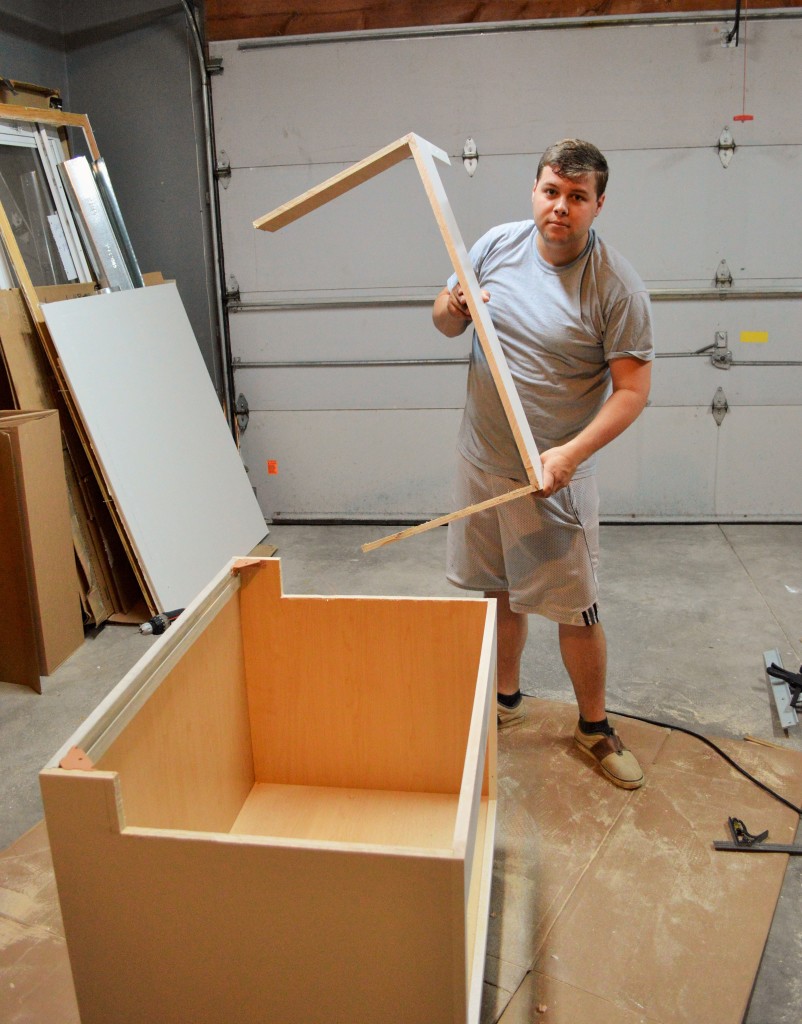 Wyatt will be back with a post about the installation process later on for more details.
During the afternoon, we heard the ice cream truck in our neighborhood and I got super excited about crossing that off our Summer Bucket List, but it didn't end up driving by our house, much to my disappointment. I mean, what says summer more than ice cream from the ice cream truck on the 4th of July?? Still, it was a good day.
Then, we headed out to enjoy some smoked chicken and fireworks with friends. It was a very casual night, no big firework shows like last year, but it was still good. And every year is an opportunity to make new traditions, right?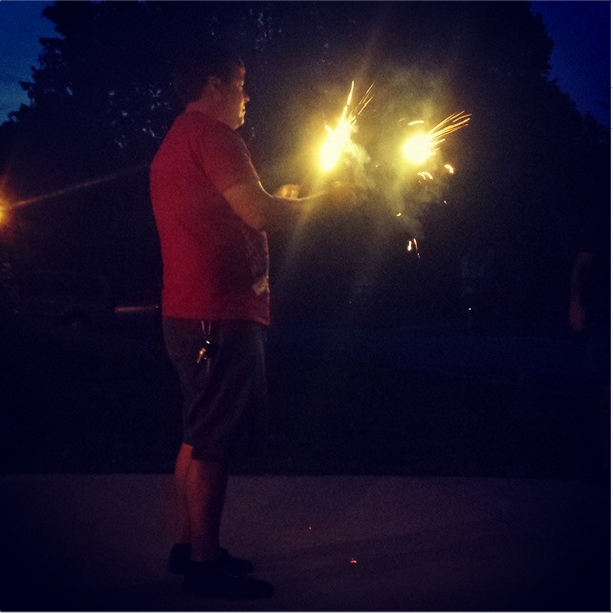 Saturday, we were back at it, installing the cabinets we had prepped the day before. We have all the base cabinets except for one installed (we're waiting on a question we need to ask the manufacturer first) and that means we are getting really, really close to being ready to order our counter-tops! And that means we'll be almost ready to move back into the kitchen!
On Saturday night, we packed a picnic and went to Shakespeare in the Park, an awesome Kansas City tradition we'd never attended. It's a donation-based outdoor production of a Shakespeare play and we were really impressed. Not only did we have good weather (I'd say great weather except it rained while we were there, luckily a tree kept us mostly dry), but we also got to sit under the stars and enjoy some free entertainment with friends. This year, the play was A Winter's Tale, one I'd never seen performed, so I was really excited.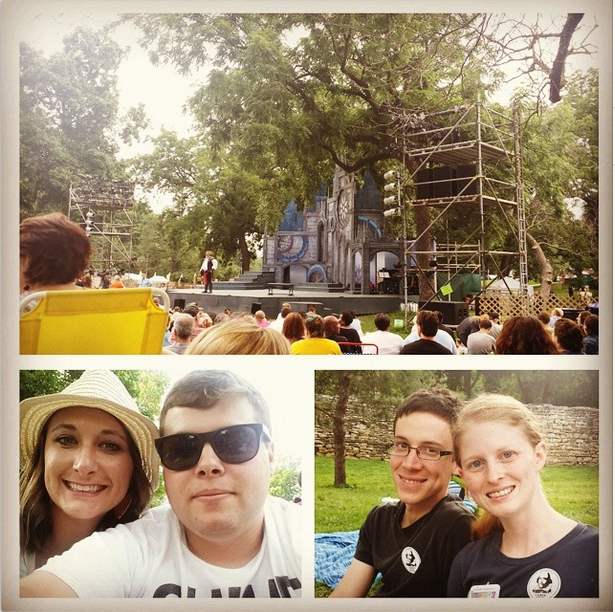 Plus, it was a great Kansas City date night for our resolution this year to enjoy our city more.
Then, on Sunday, we went to church, lunch with friends, Wyatt's indoor soccer game, and then watched the SKC game. Oh, and we harvested more goodness from our garden.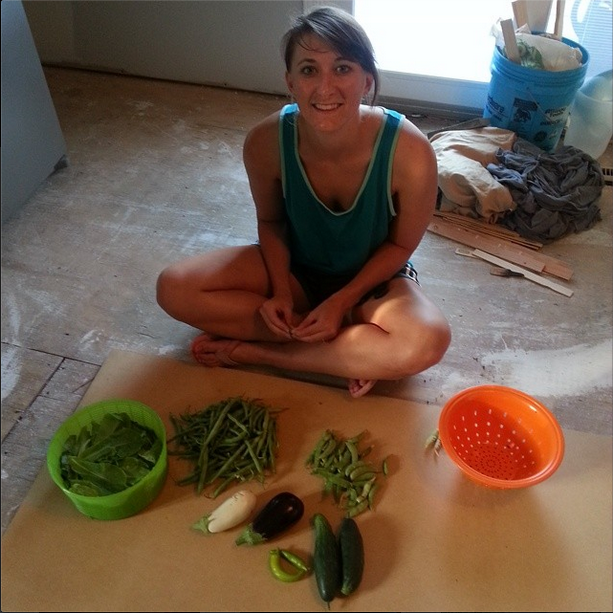 All in all, even though the weather was unseasonably cool for July, this weekend felt like a perfect slice of summer.
Also, this week (and next week) are both big weeks for us in terms of celebrating milestones. Someone is turning 25 next week (ME!) and someone else is celebrating 3 years of marriage (US!) on Wednesday. Crazy how time flies. It seems like yesterday I was spending summers with this guy as a teenager.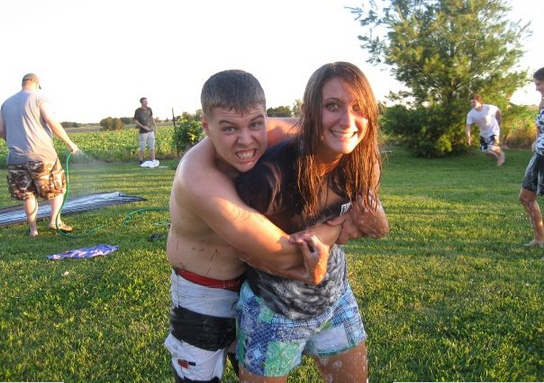 So thankful I'm still spending summers with him as an adult!
How did you celebrate summer this weekend? Ever been to an outdoor play? We loved it and will definitely be going back next year!