This weekend we took things easy. We slept in. We had pancakes with friends. We played a game. We went to church. We went out to dinner to celebrate my dad's birthday.
And we also took a few lamps from my parents' basement in hopes of giving them new life.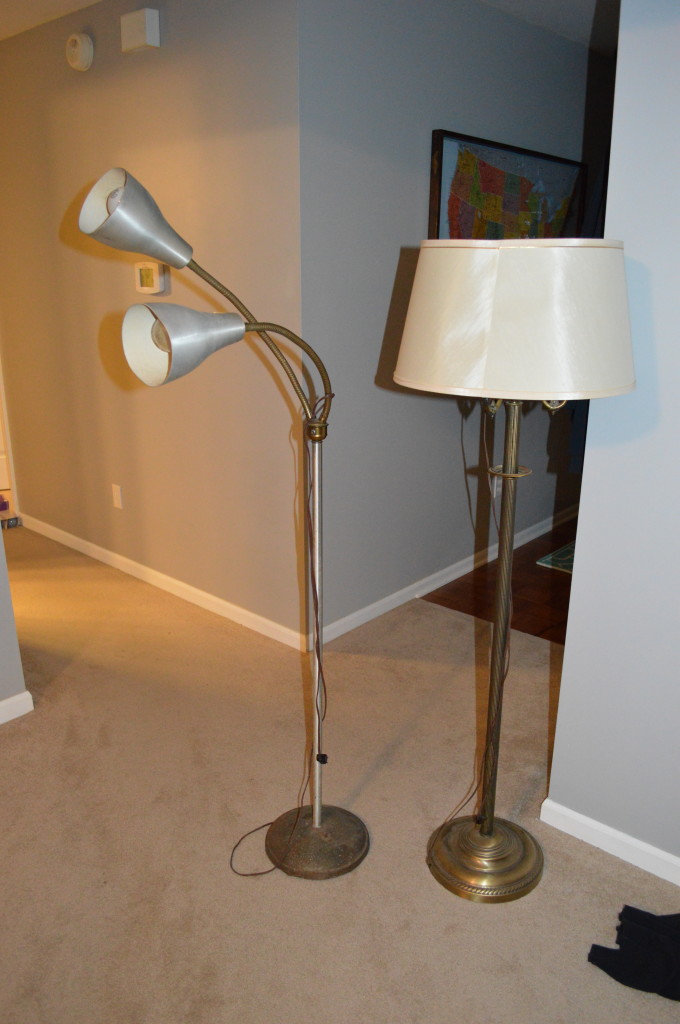 Up first is this super awesome option my mom had in her apartment during college.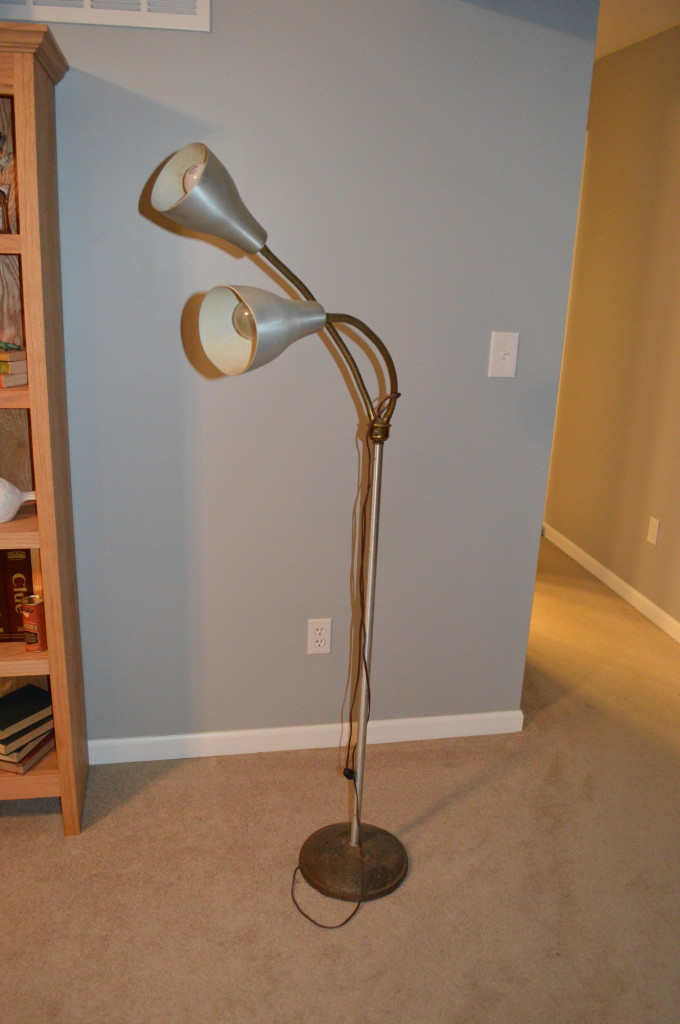 She said her dad (my grandpa) bought it at an auction at some point, and that she used it until she and my dad got married. Not sure where exactly it was used once they moved into their house. But for as long as I can remember, it's been in their basement, unused, gathering dust and aging into its cool "vintage" status.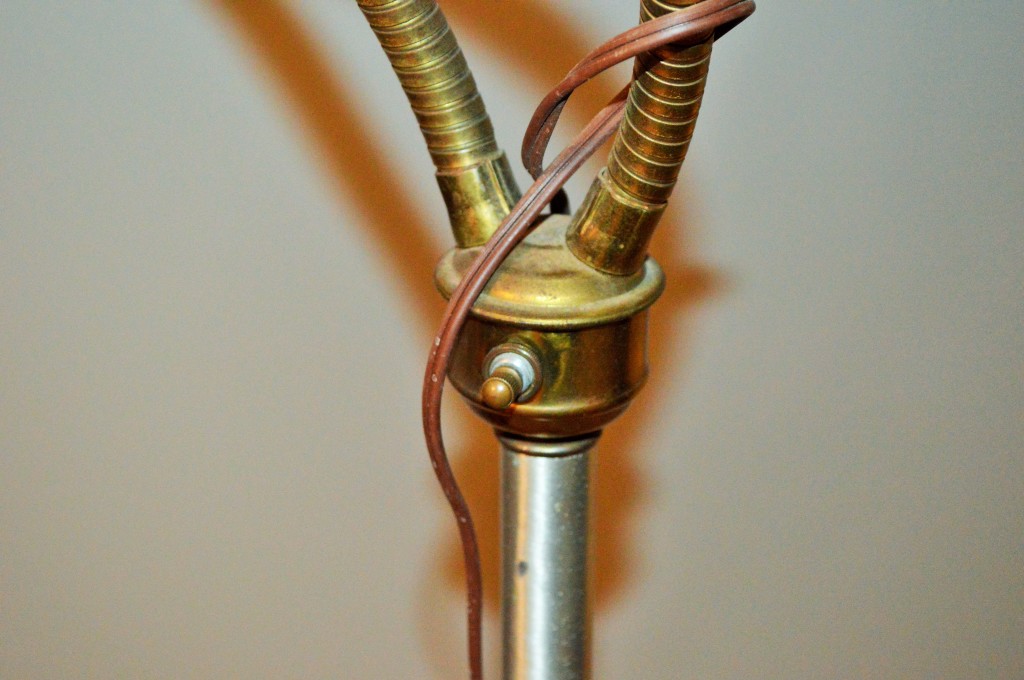 Wyatt likes this option more than the second choice, which was also found in my parents' basement. I like it because it's kind of traditional looking, even though it's also kind of old looking.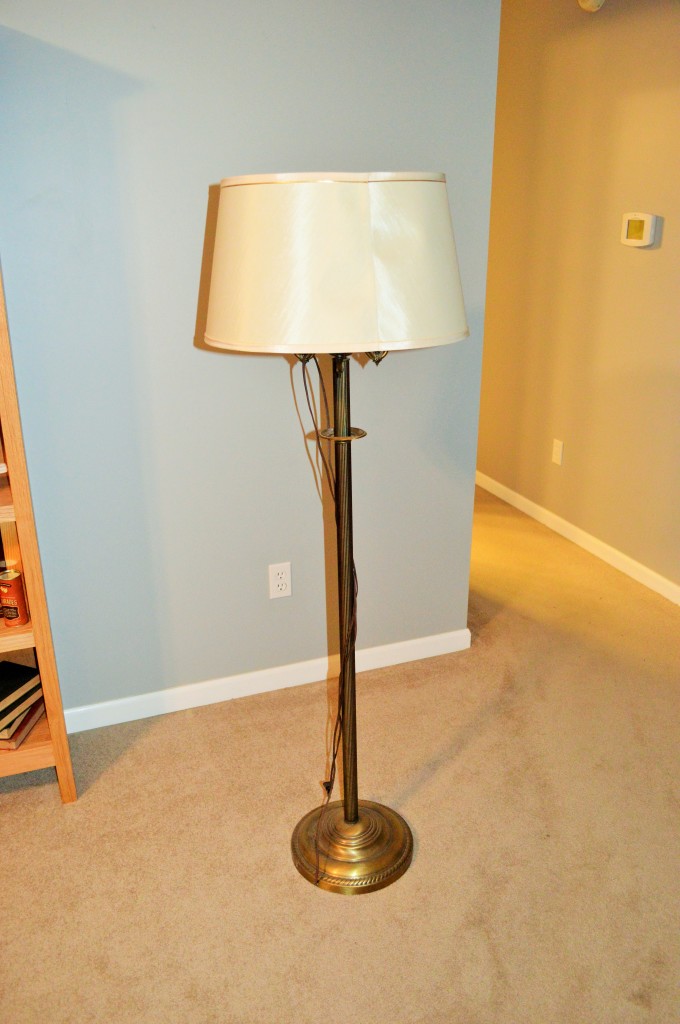 This one was a wedding gift from my grandma's brother. Actually, my mom said he gave them money and told them to use it to select and buy whichever lamp they wanted.
What a fun story that my parents picked this out more than 30 years ago! However, like the other lamp, it's been in the basement as long as I can remember.
So, we're going to try and revive these somehow. Maybe with paint, maybe with a new shade (Just kidding–absolutely with a new shade), and maybe in the living room. Or possibly in the basement if we get our bottoms in gear and get some furniture down there sometime in the next 350-some days.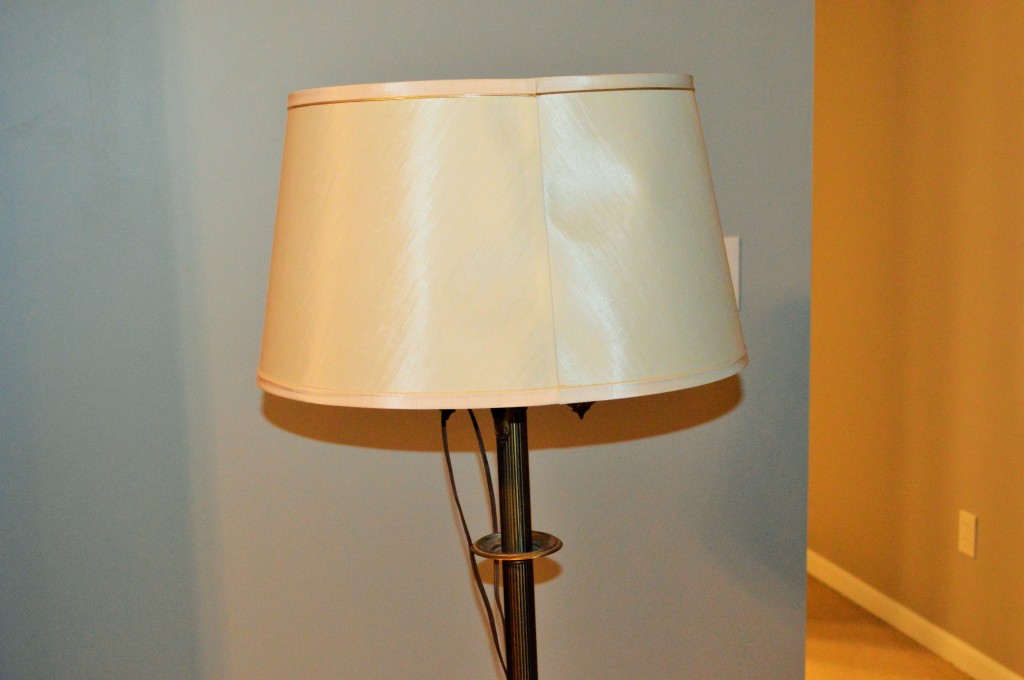 For fun, here's my inspiration for the more traditional lamp. I happened on this picture when a friend posted a link to a house her friend was selling. (I instantly swooned over this eclectic living room, and that lamp instantly reminded me of the one in my parents' basement my mom had been hinting at getting rid of for years…except it's yellow and blue!)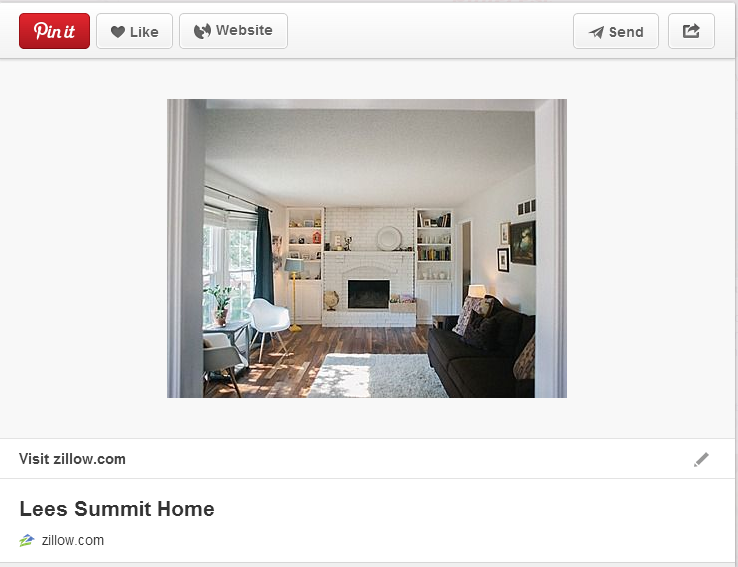 For the other lamp, it's similar to the one I had in my dorm room in college, which I think is really fun since my mom also had this in college! We have similar taste, I guess!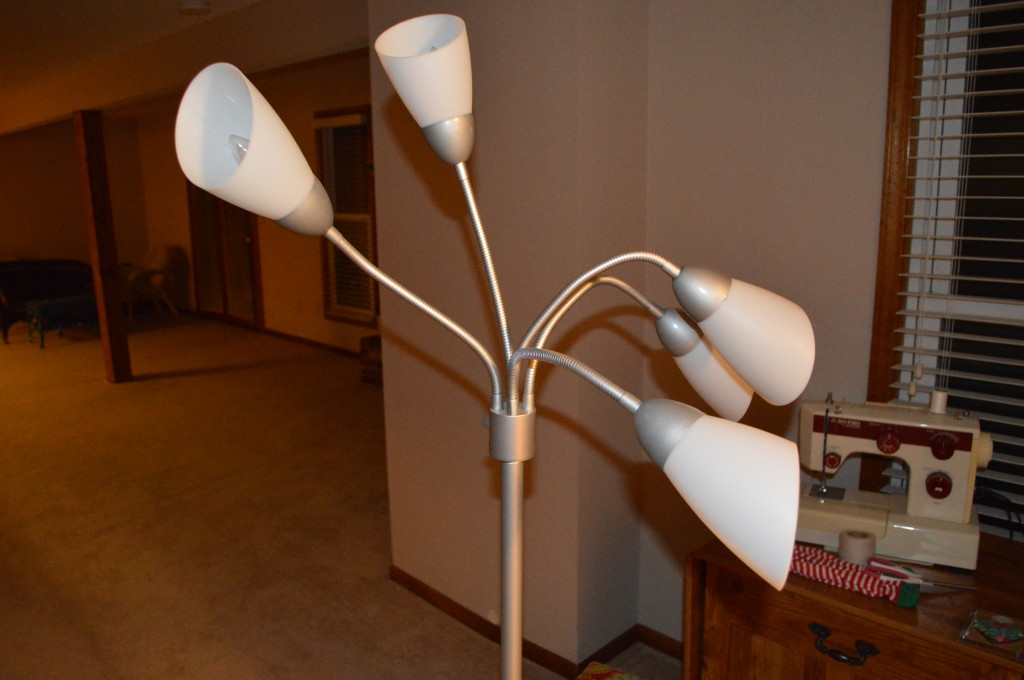 I have to say hers is a lot cooler, though!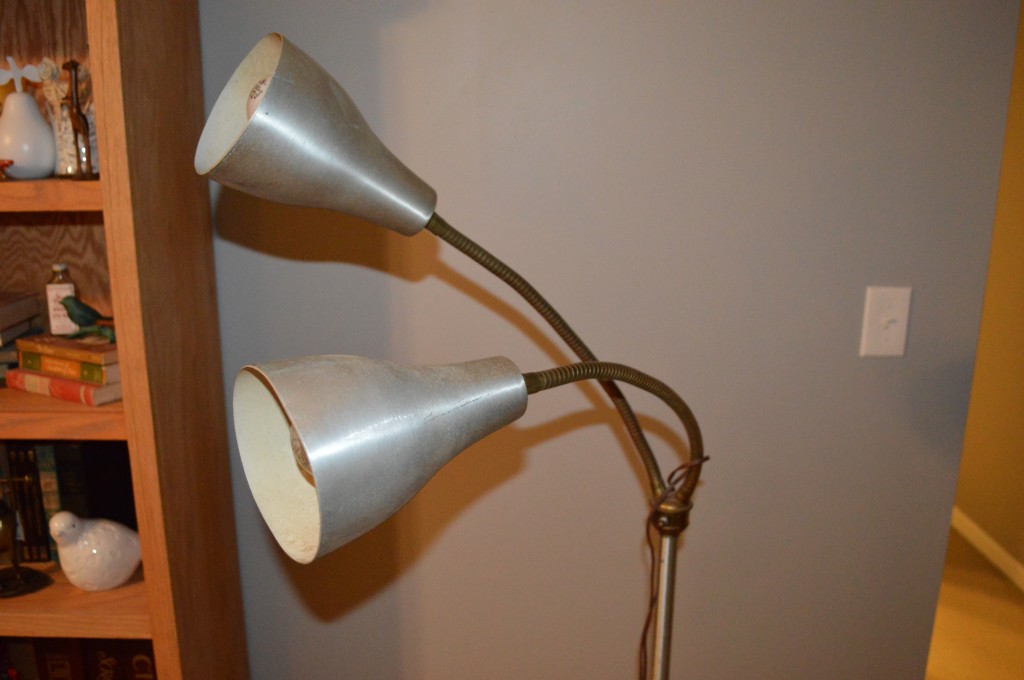 Which of these do you think is cooler? The classic one or the bendy one that kind of looks like alien antenna? I bet you can guess Wyatt's favorite… (Also, if you know the name of those bendy arm lamps, I'd love to know!)