Several, several weeks ago, I picked up four little succulents from Home Depot with the idea of planting them to live in our kitchen window over the winter. It was the same day we grabbed the shrubs for the front of the house.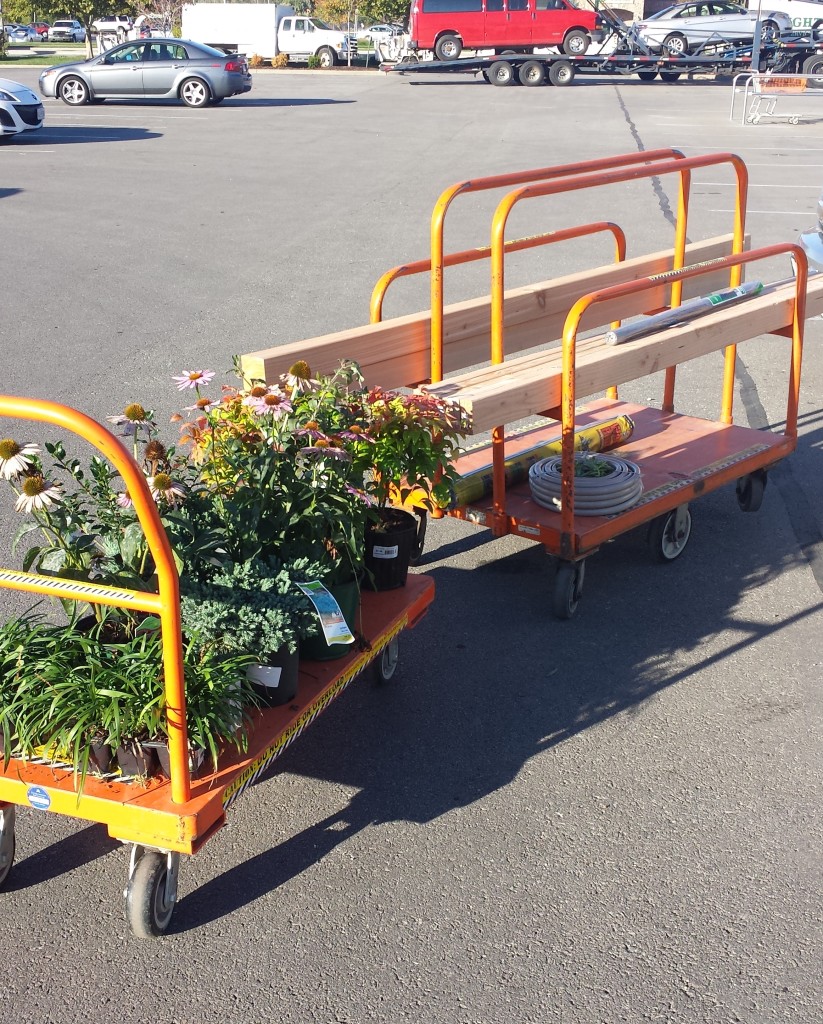 I wanted to get a low, wide glass bowl to plant them in, but I didn't have much luck finding one at our thrift store. Instead, I found these two smaller ones, which I thought would be super cute for two smaller, individual terrariums.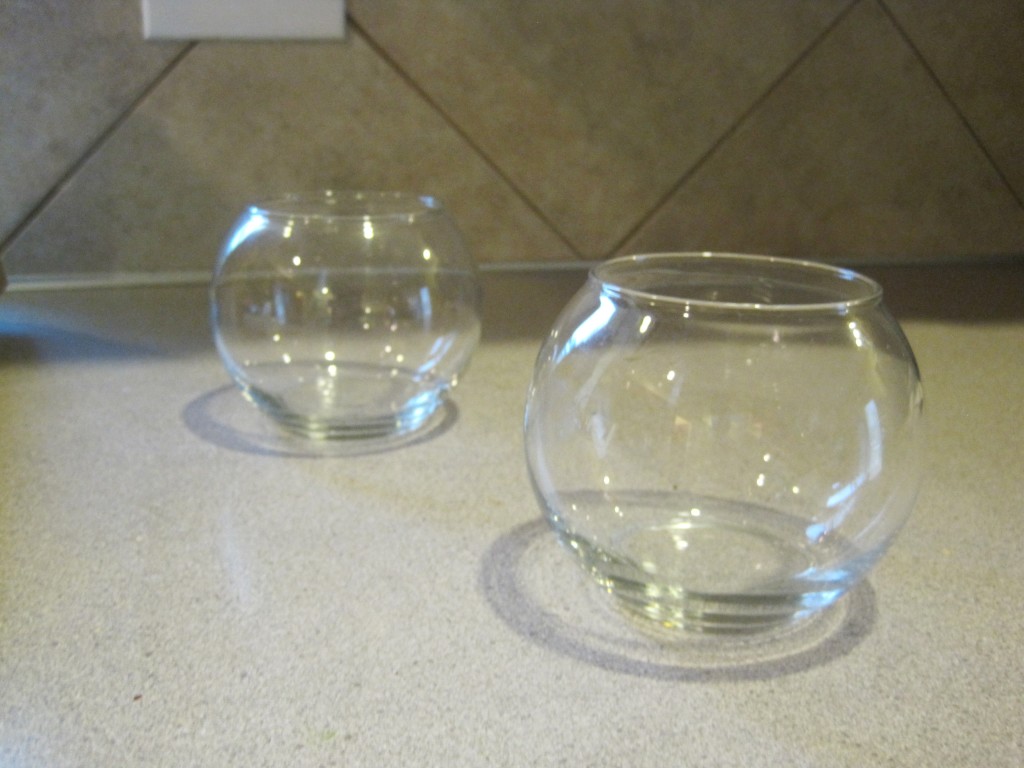 They were only 99 cents each, so I figured it was worth it to try it even if it wasn't exactly what I had in mind.
So, I started by washing the two glass jars. Then it was time for the layering.
I used a layer of black rocks on the bottom.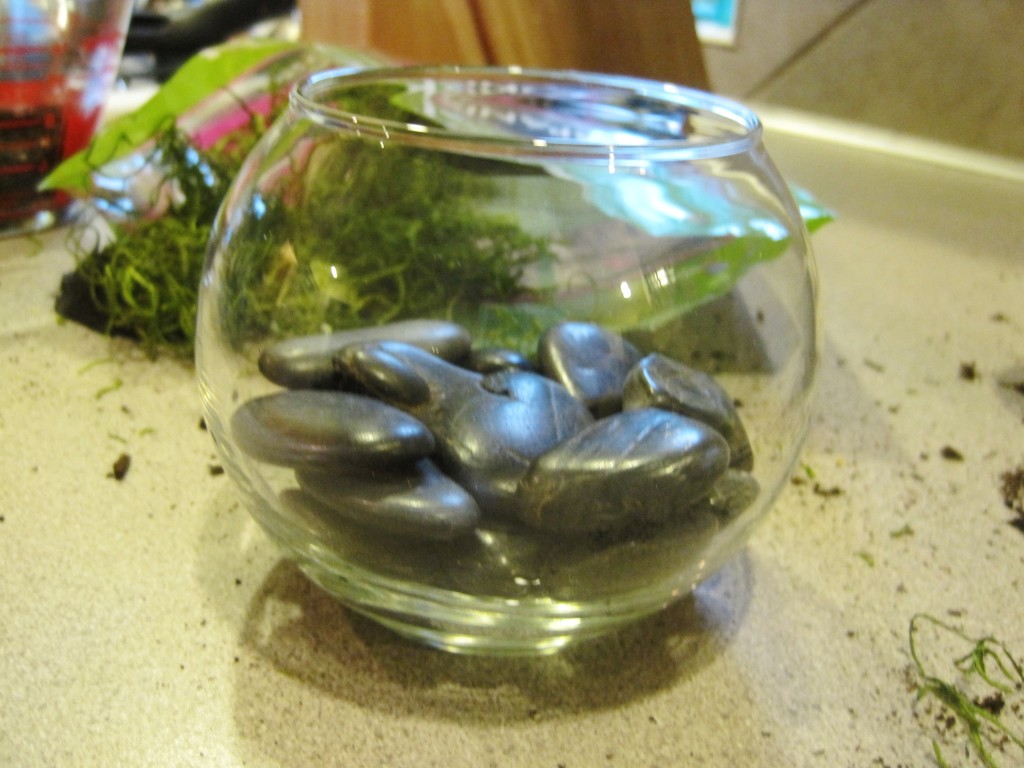 On top of that, I added two small circles of weed barrier to help keep the dirt out of the rocks.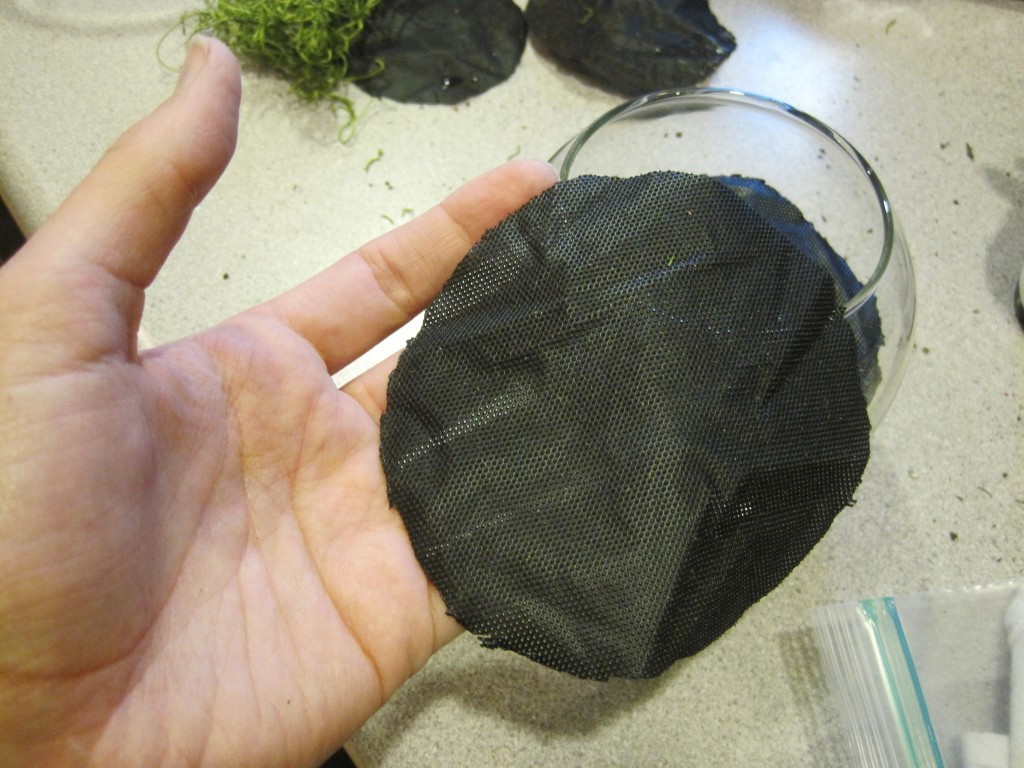 (I read in a few places online that wet dirt on the bottom of the jar can make the terrarium smelly so the fabric is supposed to prevent that. We'll see if it works.)
Then, I added a layer of green Spanish moss as an extra splash of color and as a barrier between the dirt and the rocks.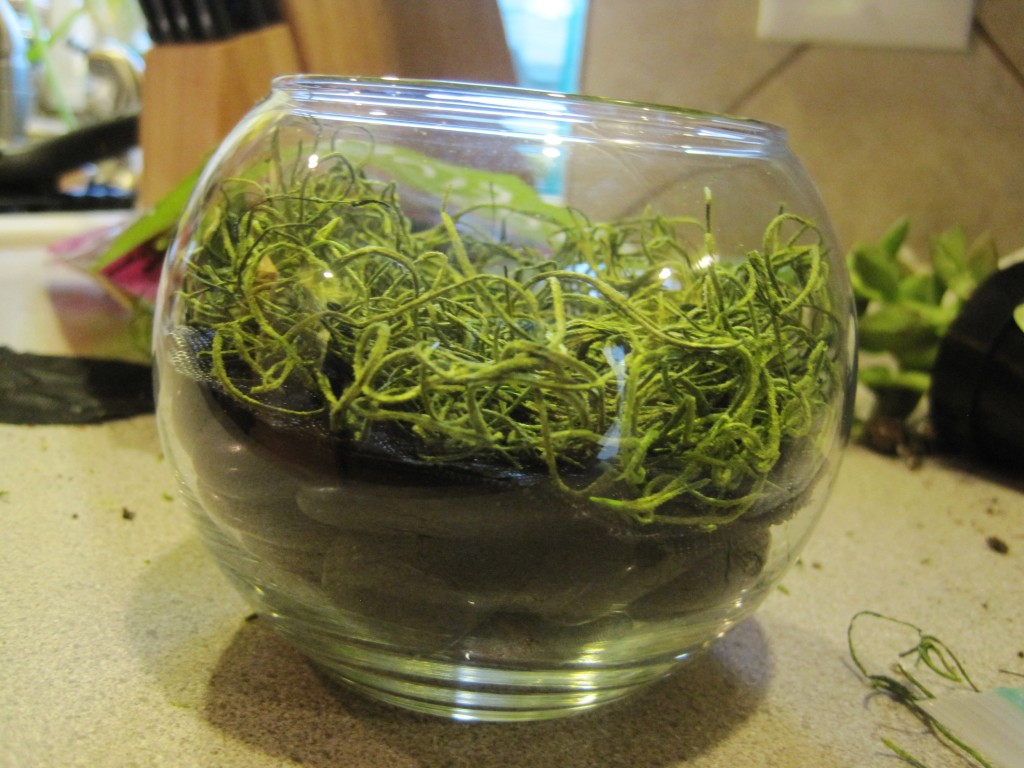 Then, it was time to add the dirt, which I moistened, just a bit to help it hold together.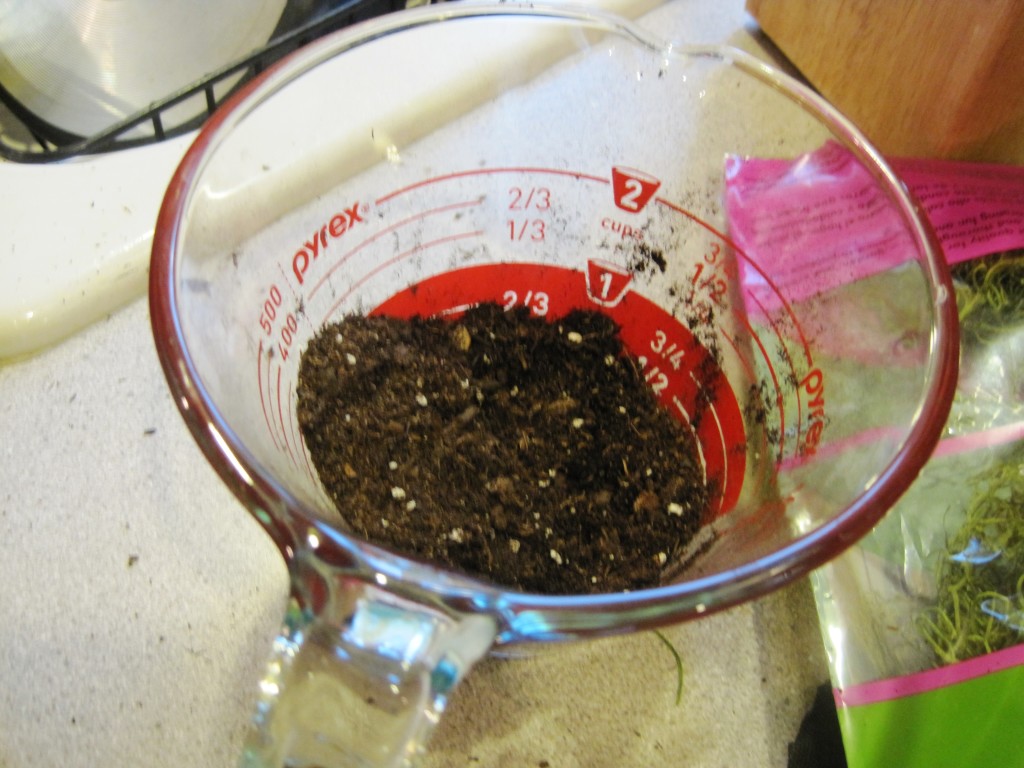 And I loosened the dirt a little around each of the little plants after I took them out of their containers before tucking them in and adding more dirt around the edges.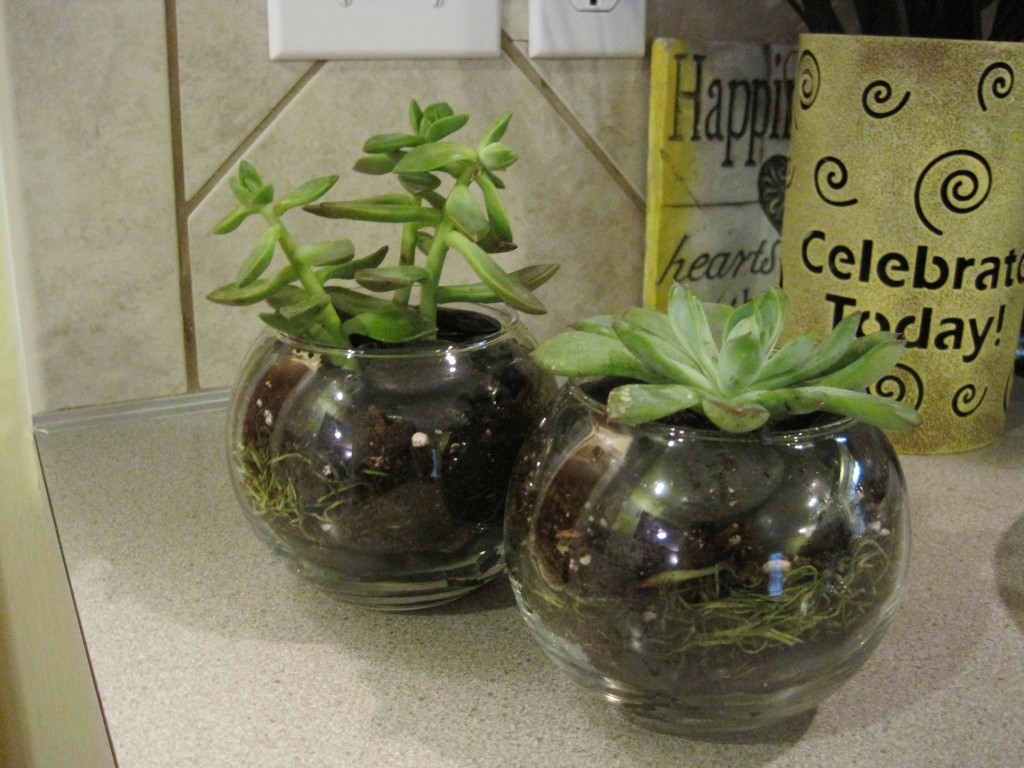 I also added a few rocks around the top to hold everything in nicely.
Now it was time to water everything in. I used a shot glass full of water, and trust me, that's all they need.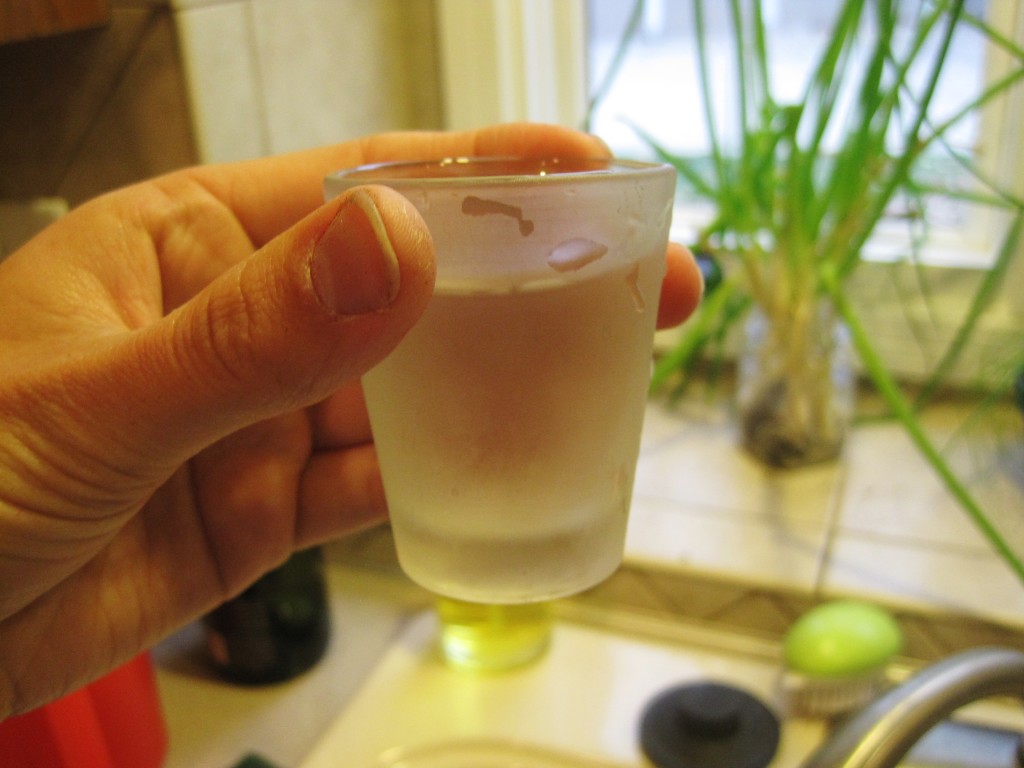 In the future, I'll probably split a shot glass of water between them. These plants are very drought tolerant so the secret is to not water them too much once they are established.
And that's it! Tiny terrariums are done!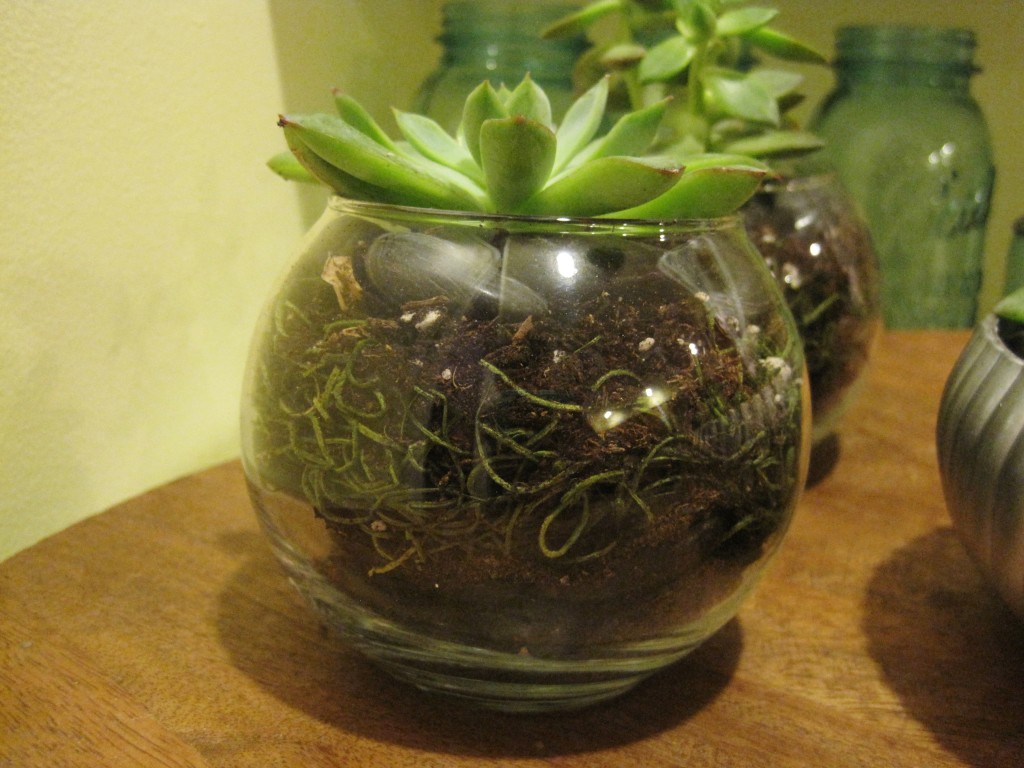 I also picked up this glass bowl from our local thrift shop over the weekend.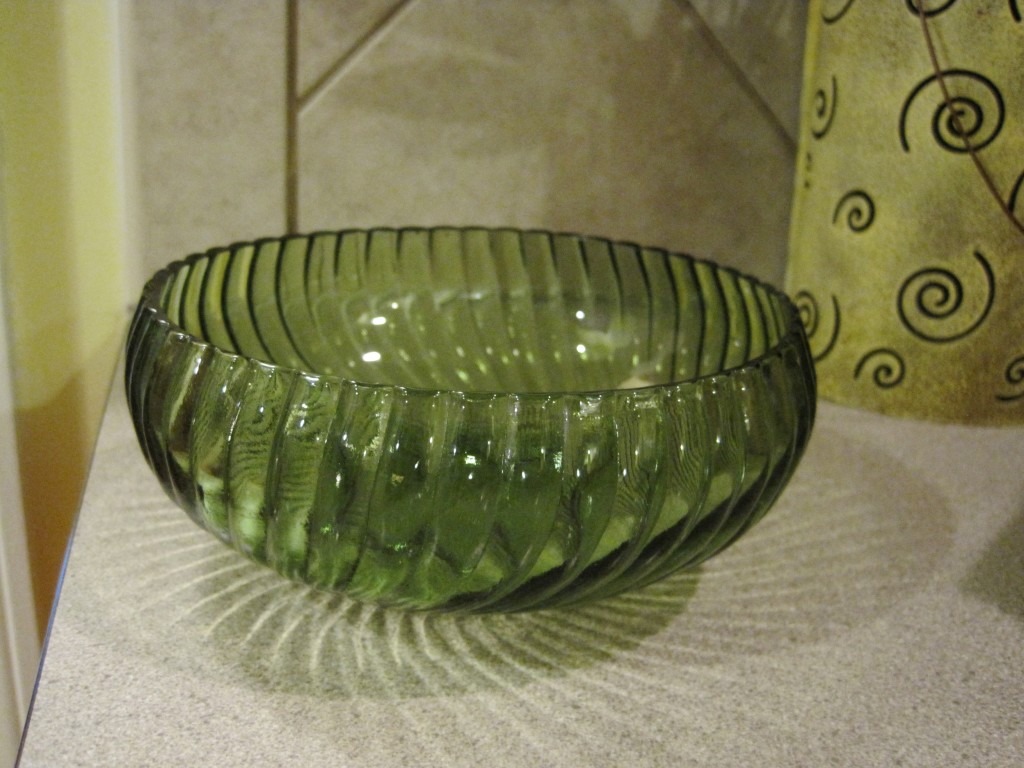 And I gave it a quick spray with some shiny silver spray paint.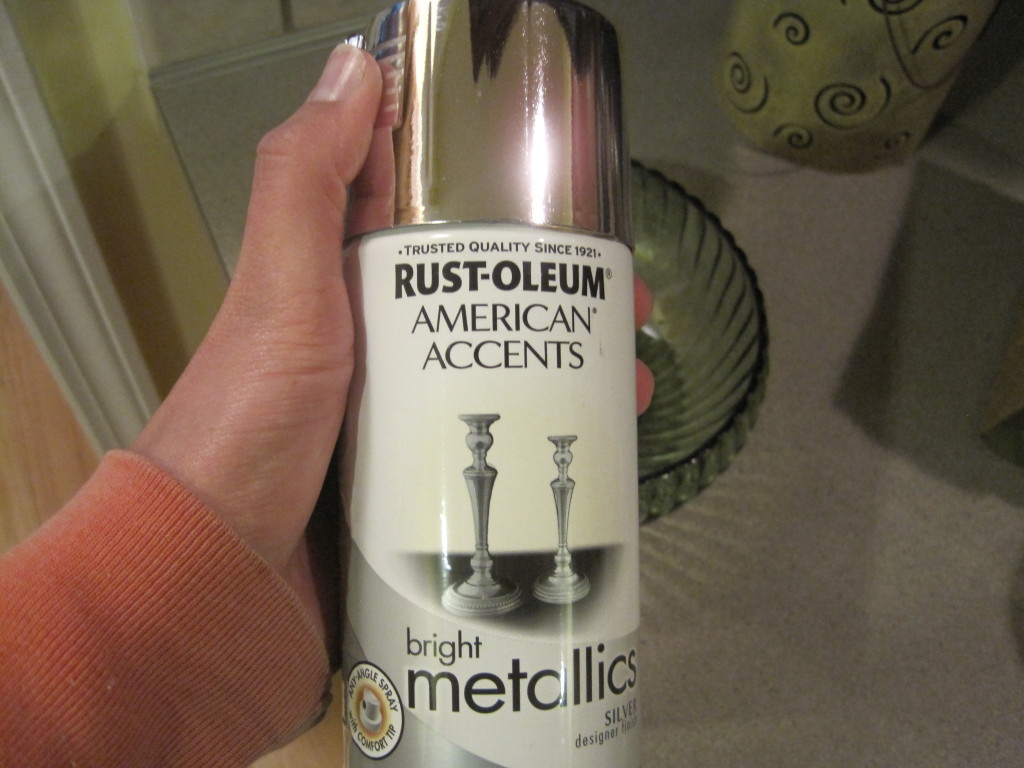 I also added a little blue paint to the inside edge in hopes it would show on top of the the plants inside. (I was inspired to do this step by this post from Young House Love, who coincidentally also planted some terrariums recently. Maybe it's a common thing for people to do when the weather turns cold in an attempt to preserve the greenness of summer?)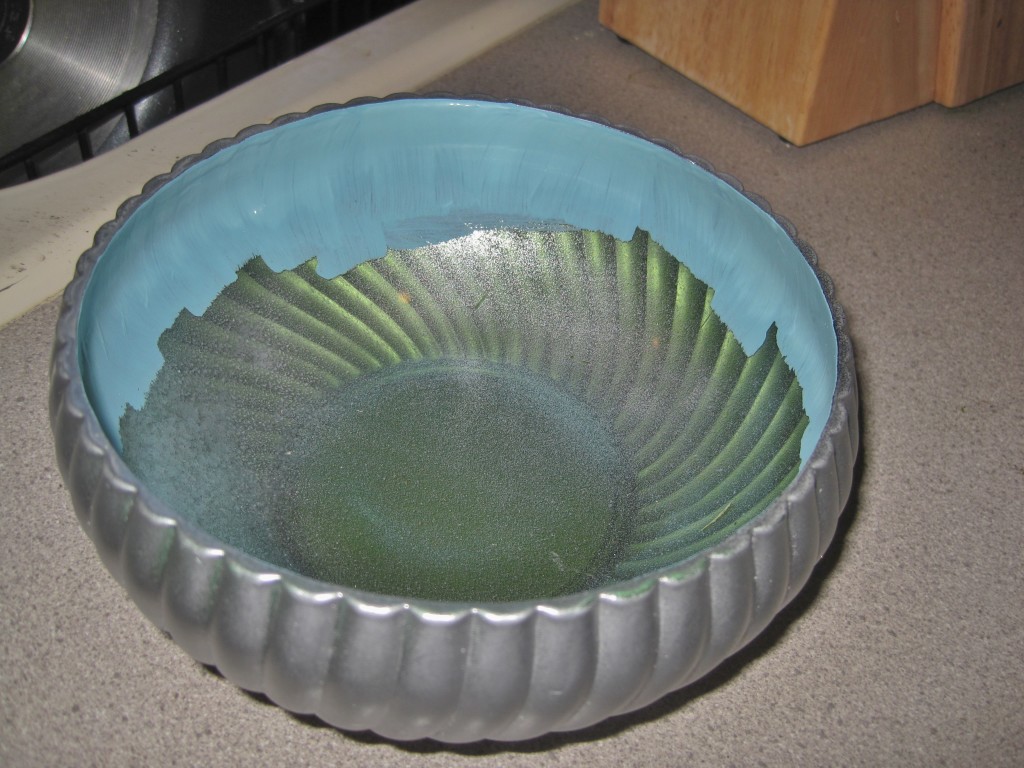 This step was a little unnecessary, though, because after adding the rocks and weed barrier fabric, I put the plants in as thin of a layer of dirt as possible, but there wasn't really room to see the blue at the top of the bowl.
Ah well, it still looked pretty good. And I guess if you look really really closely, you can see the blue a little bit, right near the water droplet below: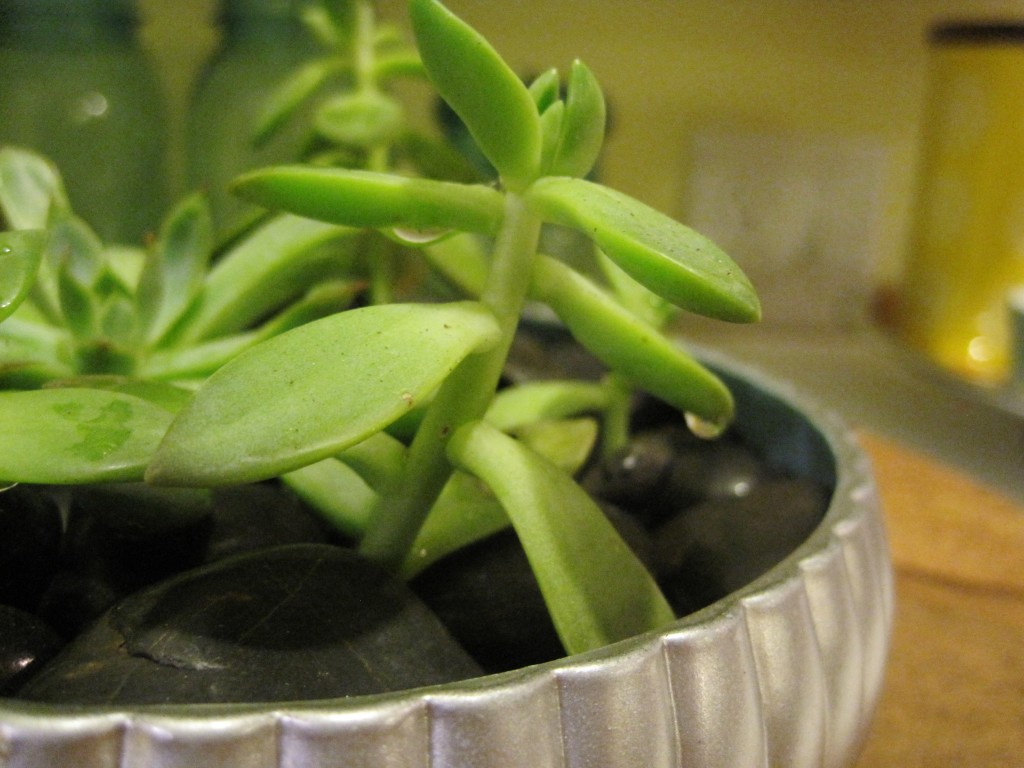 The larger one looks a little different because I split the taller plant into four individual stems (hopefully they'll all live). I'll admit it was an accident (it fell apart when I removed in from the little pot it came in), but hopefully that will work.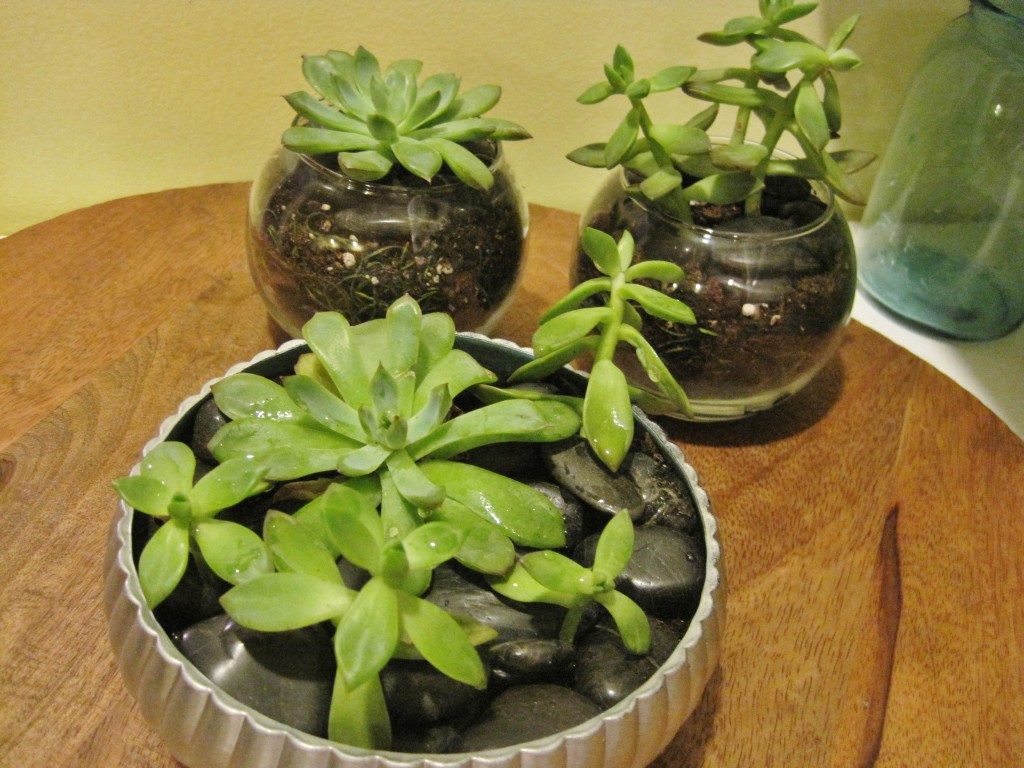 I think I'll move these little guys around a bit before I decide their permanent home. I'm thinking the bathroom counter or the kitchen windowsill right now though. Although the kitchen window is currently kinda full with other other things…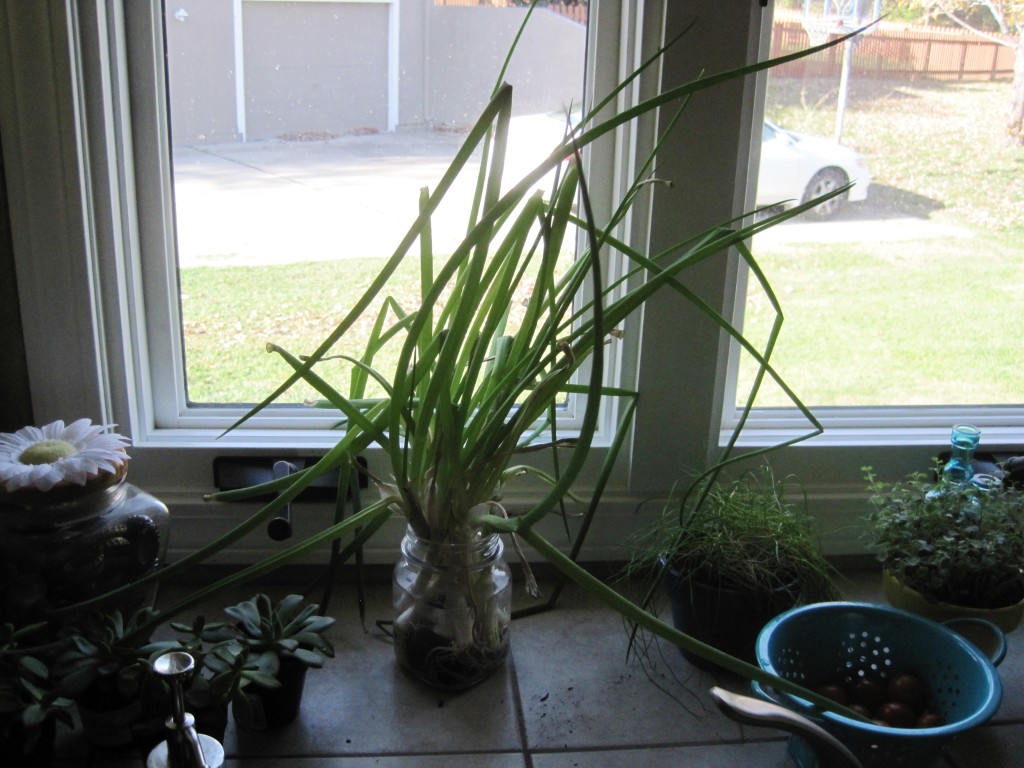 For now, the two little ones are chilling in the living room, but I probably won't leave them there.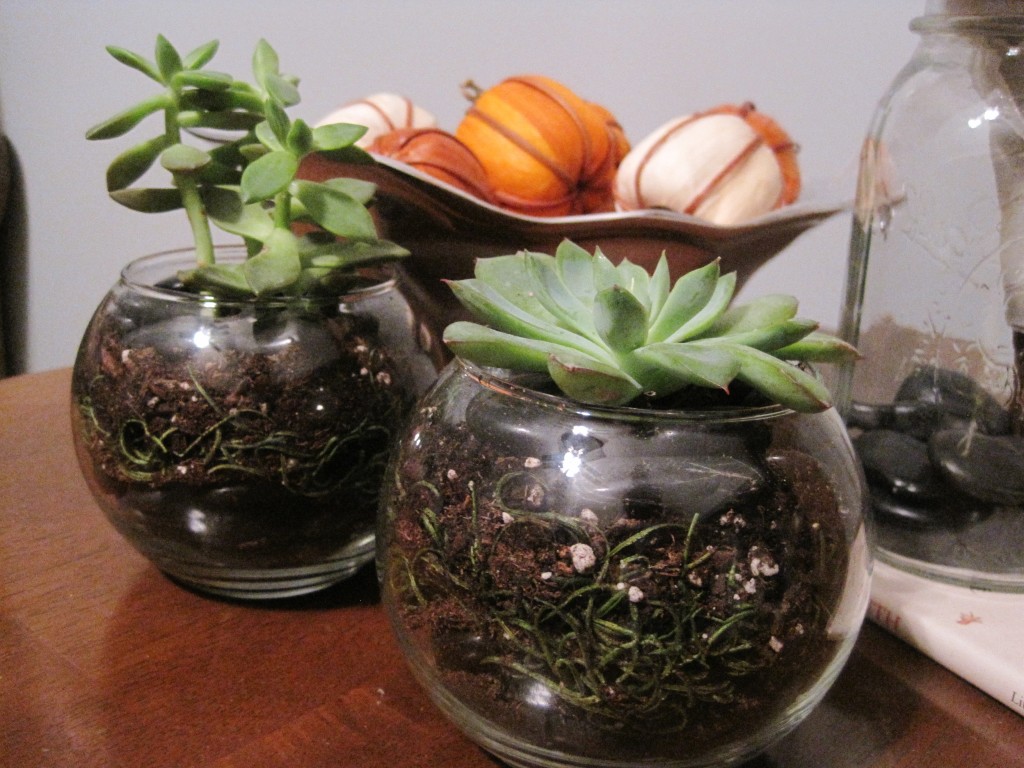 Here's what the bigger one looks like in the bathroom. Very earthy chic, eh?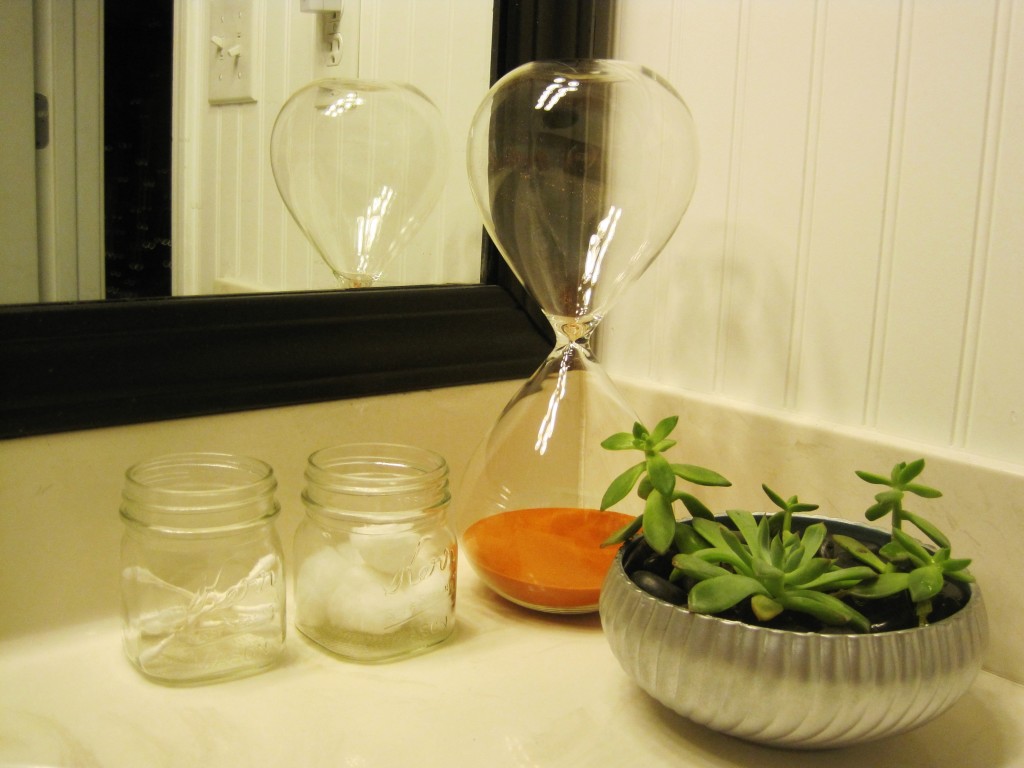 I think it goes well with the little framed card we already head in there.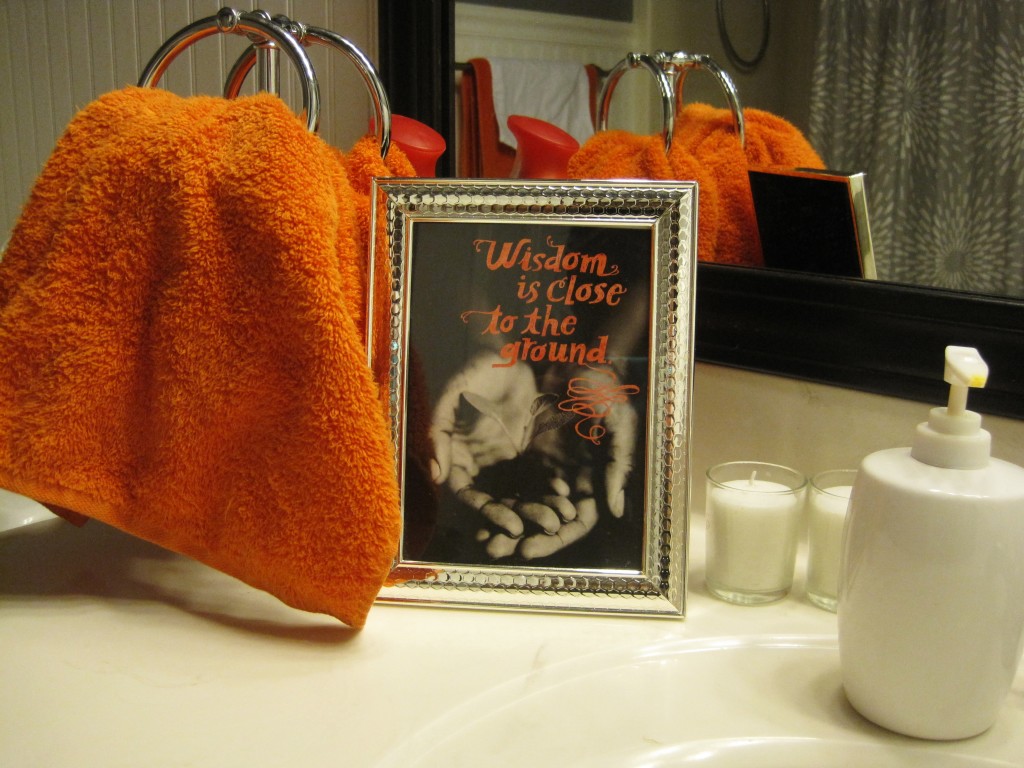 Plus, who doesn't love a little green in more places of the home?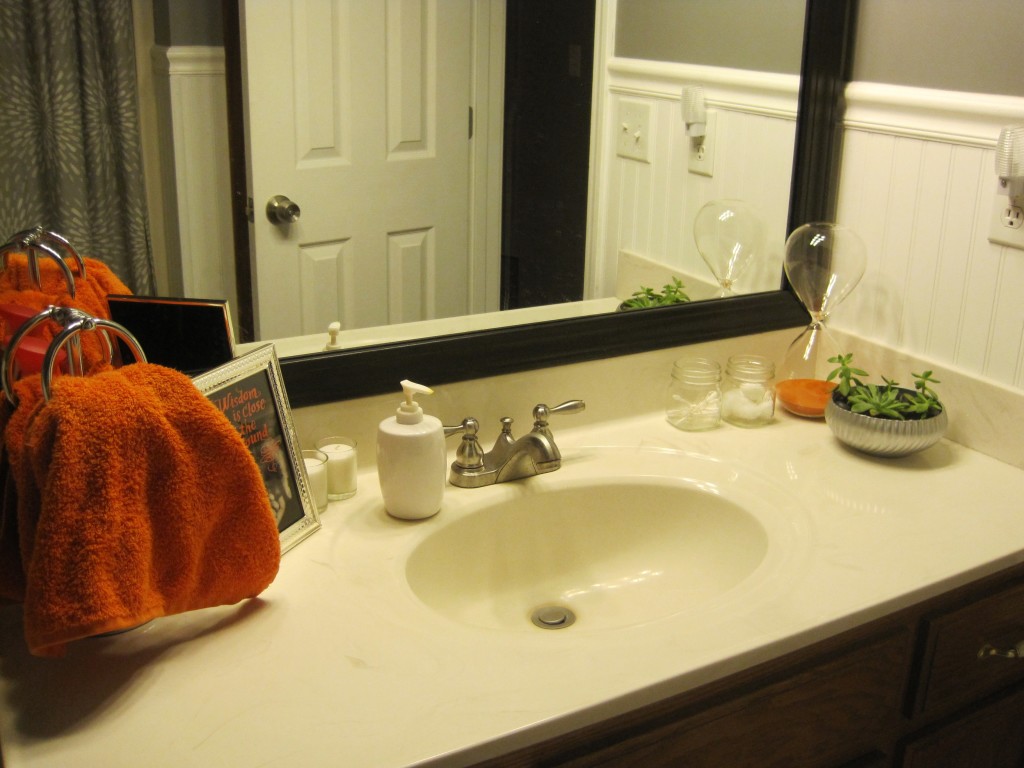 I think it was the perfect project for a dreary fall day yesterday, and I'm hoping these guys will stay alive for a long, long time…or at least through the winter. 🙂
Anyway, tell me what little things make you happy on dreary fall days!