We only have a few months left in our push to tackle all of our 2015 goals…and things are moving much slower now that Will is around. We expected that, though, so I'm hoping we have a little bit of push left in us for the last few bits.
1. Develop a weekly cleaning routine.
This is my current attempt at a schedule. Some weeks are better than others.
I do laundry pretty much all week now that Will is here. I also try and keep things picked up around here more. I'm doing a lot better at washing dishes right away (but I'm slow at putting them away after they drip-dry) and I'm doing okay at keeping the living room from looking trashed at the end of the day. It's so nice to not feel completely overwhelmed by clutter at the end of the day so I'm thankful I've been able to maintain that sense of order. I feel a lot more at peace when our house looks tidy.
Monday – big laundry day + floors as needed
Tuesday – dusting
Wednesday – bills/filing/office work
Thursday – bathrooms
Friday – Floors
Saturday – catch-up day
Sunday – ??
2. Clean out and organize the garage. 
The chair project messed up our clear garage…as usual. But, I'm confident we'll get this cleaned up again. We already worked on this a lot this year with wood storage and pegboard.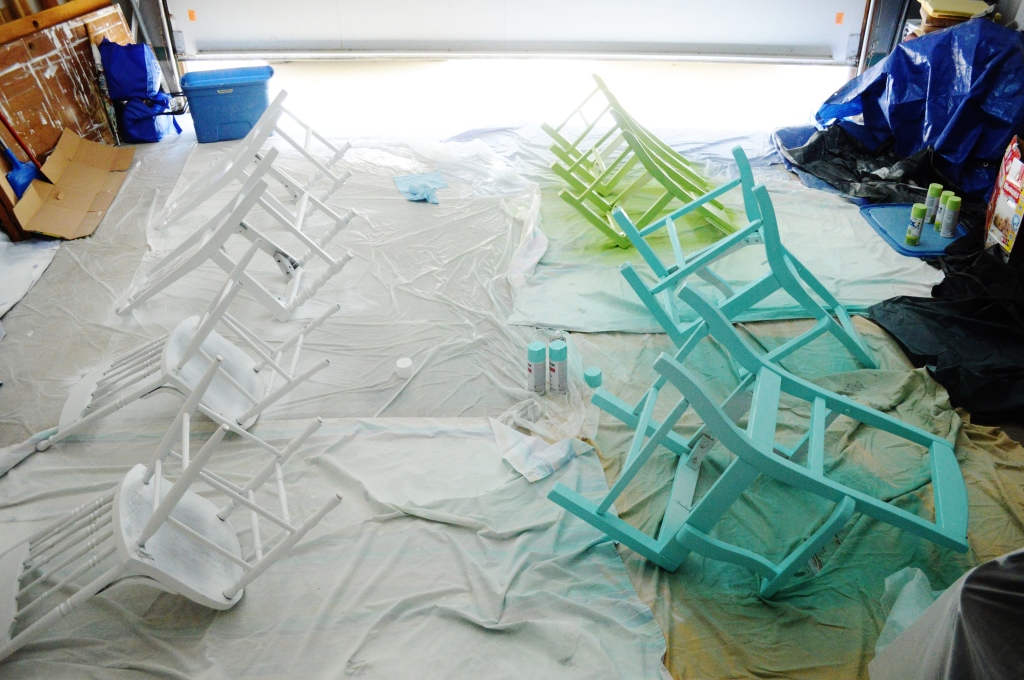 3. Clean out and organize the shed. 
We'll tackle this when we clean out and put the garden stuff away for the year.
4. Buy a new car. (For Wyatt.)
We're really, really happy with Rhonda 2.0. You can read about that adventure, here.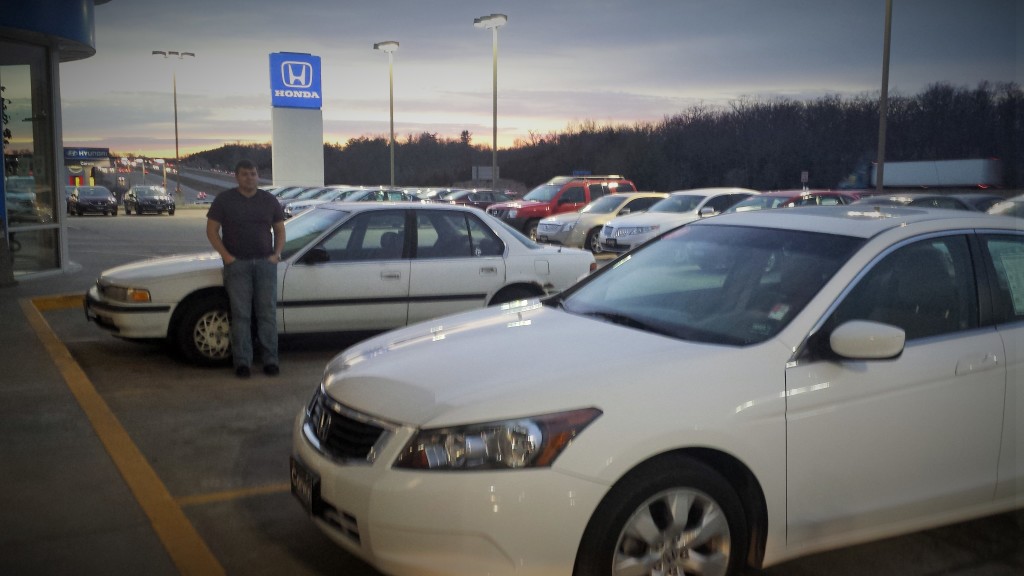 5. Read 20 books.
18 done, 3 others in progress.  A lot of these are audio books, but that totally still counts in my book. (Pun intended, because I'm awesomely clever like that.)
Read so far:
Mary Poppins Comes Back – P.L. Travers
Every Bitter Thing is Sweet – Sara Hagerty
Longbourne – Jo Baker
Young Men in Spats – P.G. Wodehouse
Death Comes to Pemberley – P.D. James
Secret Society – Smithton Class of 2015
Mary Poppins Opens the Door – P.L. Travers
Dad is Fat – Jim Gaffigan
My Lucky Life In and Out of Show Business – Dick Van Dyke
Twelve Hours Sleep By 12 Weeks – Suzy Giordana
The Help – Kathryn Stockett
Babies Need Books –  Dorothy Butler
The Cat Who Lived High – Lilian Jackson Braun
Food: A Love Story – Jim Gaffigan
The Cat Who  Blew the Whistle- Lilian Jackson Braun
Sense & Sensibility – Joanna Trollope
Daring Greatly – Brene Brown
Mary Poppins and the House Next Door – P.L. Travers
In progress:
Love Works – Joel Manby
2 a.m. at the Cat's Pajamas – Marie-Helene Bertino
The Trouble Begins at 8 – Sid Fleischman
6. Finish organizing and backing up all our photos. 
I am now using Dropbox for pretty much all our photos and that's really nice because it allows us to access all our photos on any device. And they are safe from being accidentally deleted. (Dropbox has the feature to undelete things…which is awesome.) I pay for my large Dropbox capacity, but it's well worth it. I also use it for work files and I'm so thankful to have found a system that works for me.
We also moved all our old photos (before this year) to external hard drive storage. I'm still working on keeping the current year organized, but those will get backed up to external storage when 2016 begins. I also want to move some to an external storage device.
And, I finally ordered some Chatbooks, which is awesome.
I use Instagram hashtags to organize our daily snapshots into categories and have a subscription set up that automatically prints us a book when each series get sot 60 photos. It's such a fun little service to have those books printed out and mailed to you as physical little memory books of our everyday lives. And it's totally affordable. We got in when they were only $6 per book, but it's now $8. Still really thrifty (and has free shipping).
Plus, you can get your first book free if you use our code to sign up. I'd seriously recommend it. And you don't even have to use our code, I'd recommend it even without that perk. Honestly. (If you have questions about setting it up, feel free to ask me. I'd be my pleasure to chat about it. I'm that pleased with it!)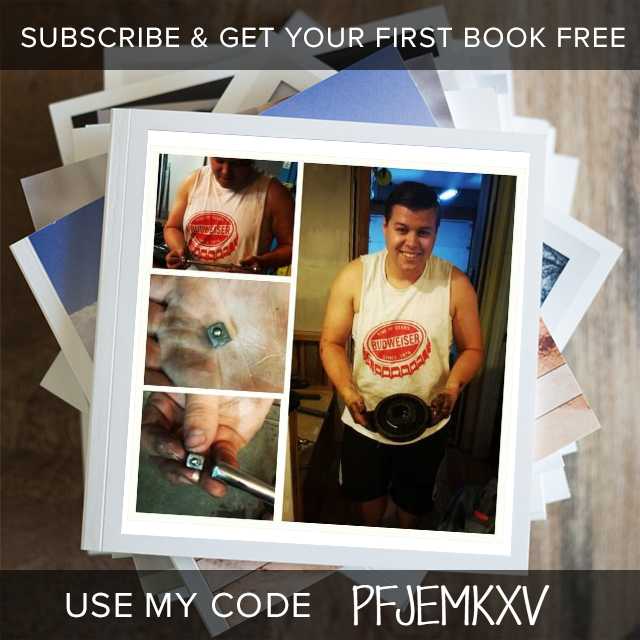 Oh, and I'm working on some Shutterfly books, too, of my pregnancy and Will's first year. 🙂
7. Finish the kitchen project. 
Hanging the lights (our last little kitchen project) is on the list as soon as we finish the dining table chairs. (We need the temps to cool down so the attic isn't as miserable for Wyatt to work in.)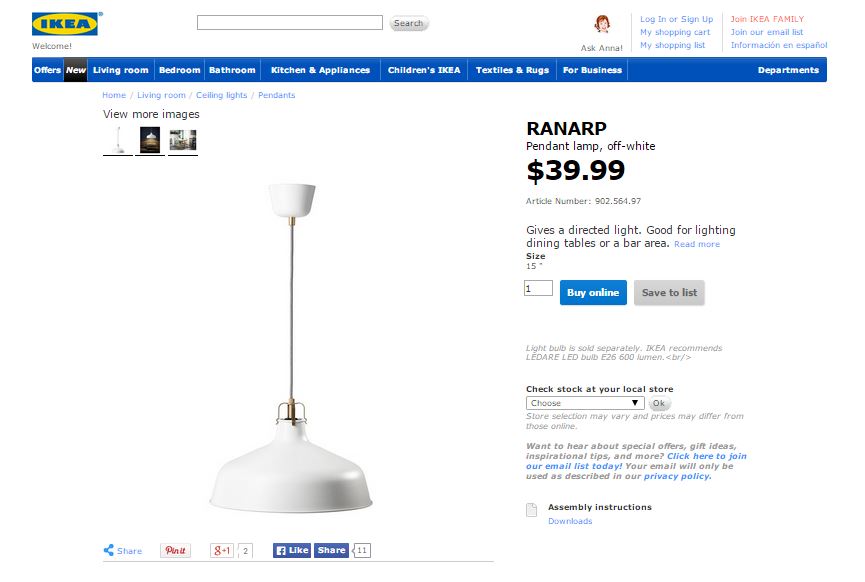 8. Finish the kitchen chairs.
Very close to having these done and I couldn't be more excited about it.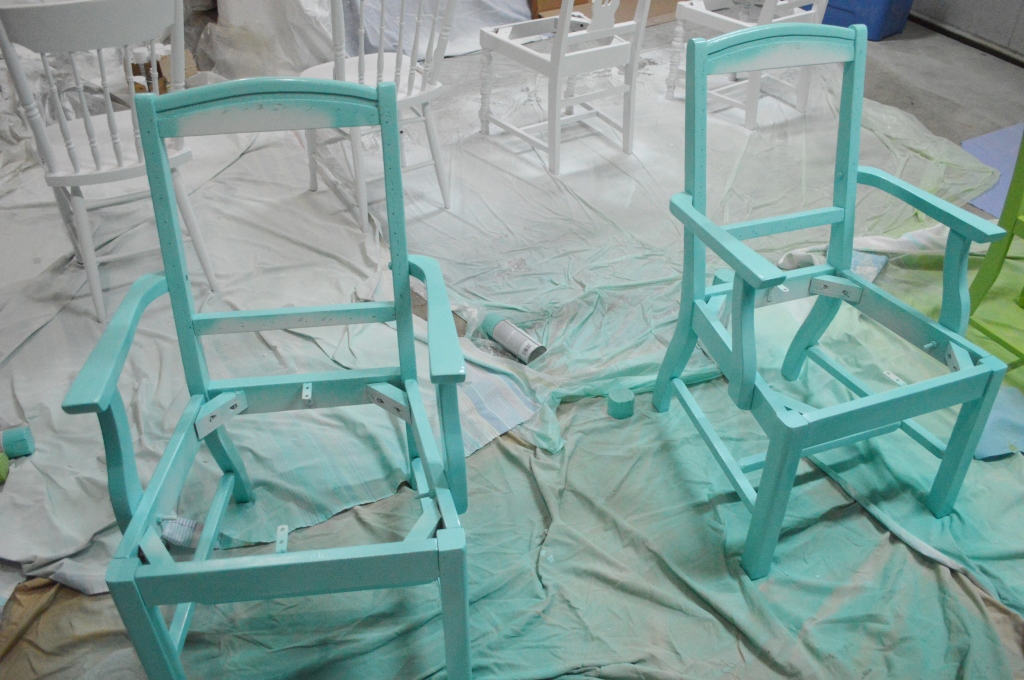 9. Expand/reorganize the garden. 
The garden was reorganized, and expanded…but we got less produce than last year, sadly. It's our own fault for semi-neglecting it, but I'm still pleased with what we were able to get for the effort we put in. It's still going out there, and I'm totally fine with the fact that we didn't focus on this as much this year. We got to try some new items (okra, onions, roma tomatoes) and had a bounty of blueberries, cucumbers, green beans, lettuce, and more tomatoes than last year, so I'm counting it as a big win.
There's another update posted, here.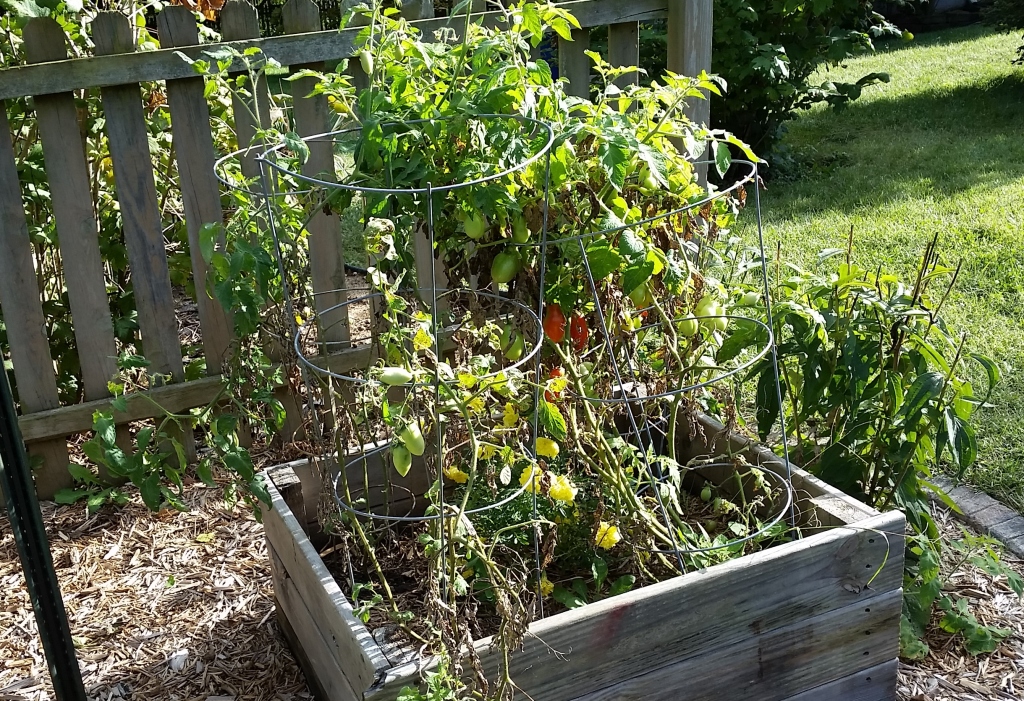 10. Do 5 smaller projects. 
Wyatt made a couple knives with his dad and is working on some others. I worked on the plate wall in the kitchen, made a new wreath, a crafty baby mobile. I have a few other little things on my wish list for fall, too. We'll see, though! That's four things so far. I'm sure we'll be able to cross this one off by December. Woohoo!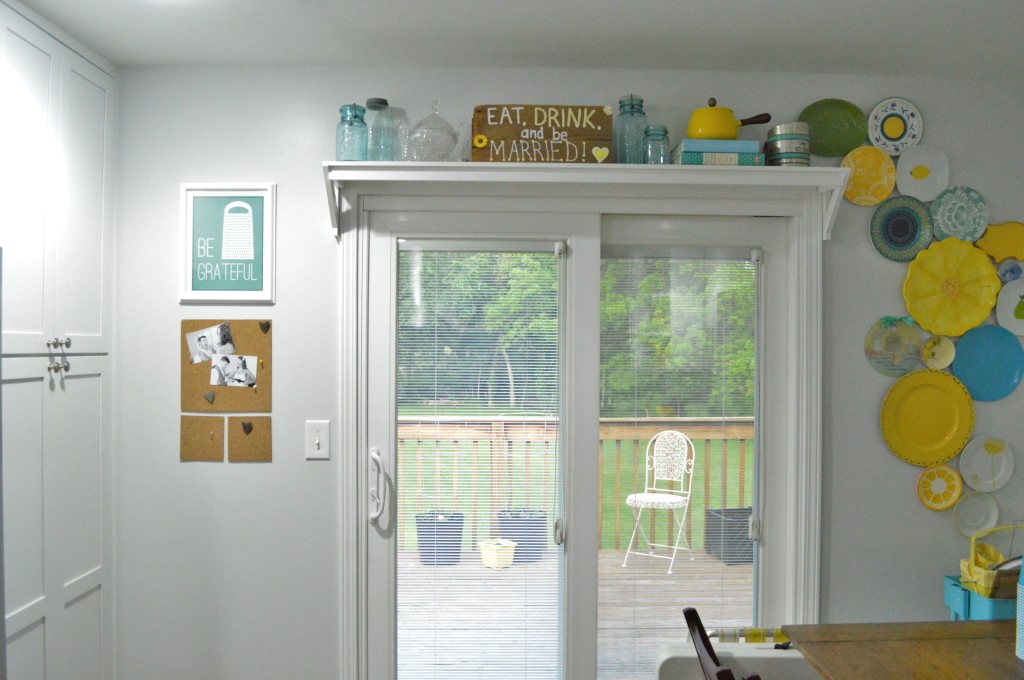 11. Take a trip. Or several. 
We snuck away for a mini "babymoon" this summer. We are hoping to take Will on a couple little weekend trips this fall, too. Fingers crossed that goes well!
12. Finish organizing our bathroom cabinets. 
I've worked on this a little bit, but got side-tracked and now I probably need to just start all over. Boo…
13. Host things. 
We had a nice time hosting Easter dinner for our families.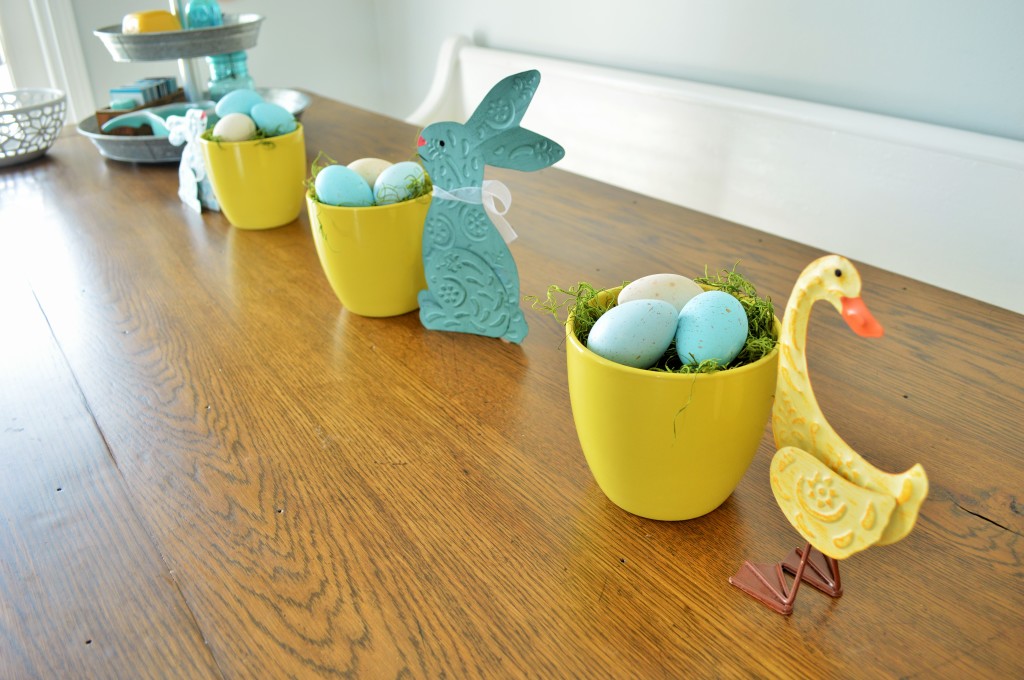 We also hosted several weeks of yard/fire pit game nights with some friends from church. Fingers crossed for some more opportunities this fall and winter to practice hospitality with our home.
14. Move the guest room downstairs. 
Done. I still would like to do some more wall art, but I haven't decided what that will be yet, and I'm really pleased with how this room turned out. So much better than our old guest room (that is now the nursery!) Reveal post, here. Cost breakdown, here.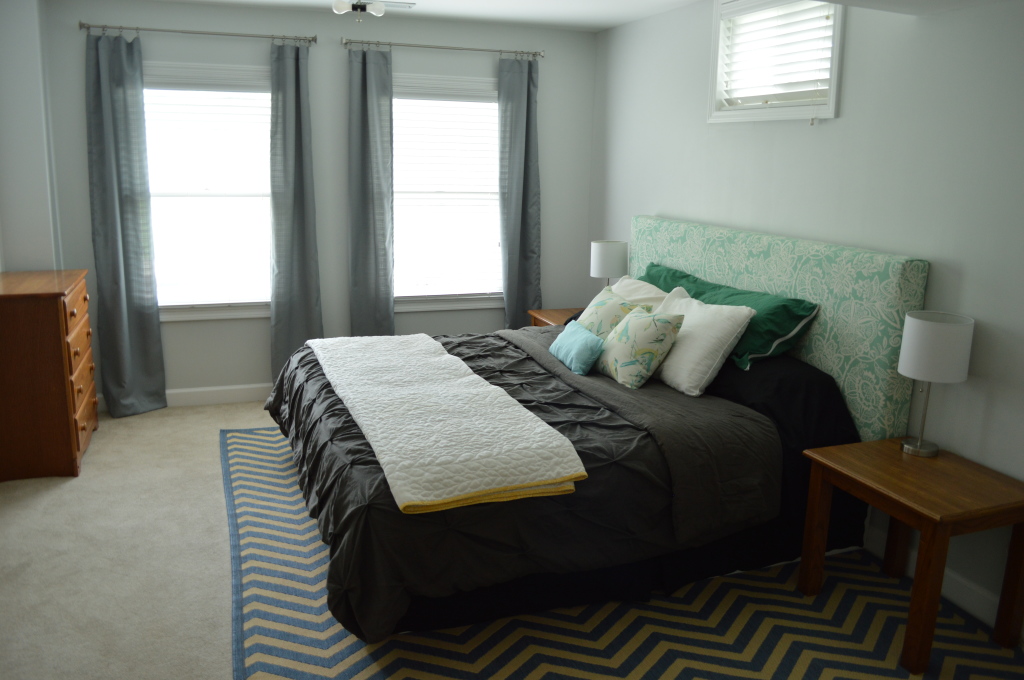 15. Design and DIY a nursery!
Done! My favorite goal of the year. This project was just so fun, and I this is now one of my favorite rooms in the house!
For more on our plans, see this post. For the the reveal, see this post. Cost breakdown, here.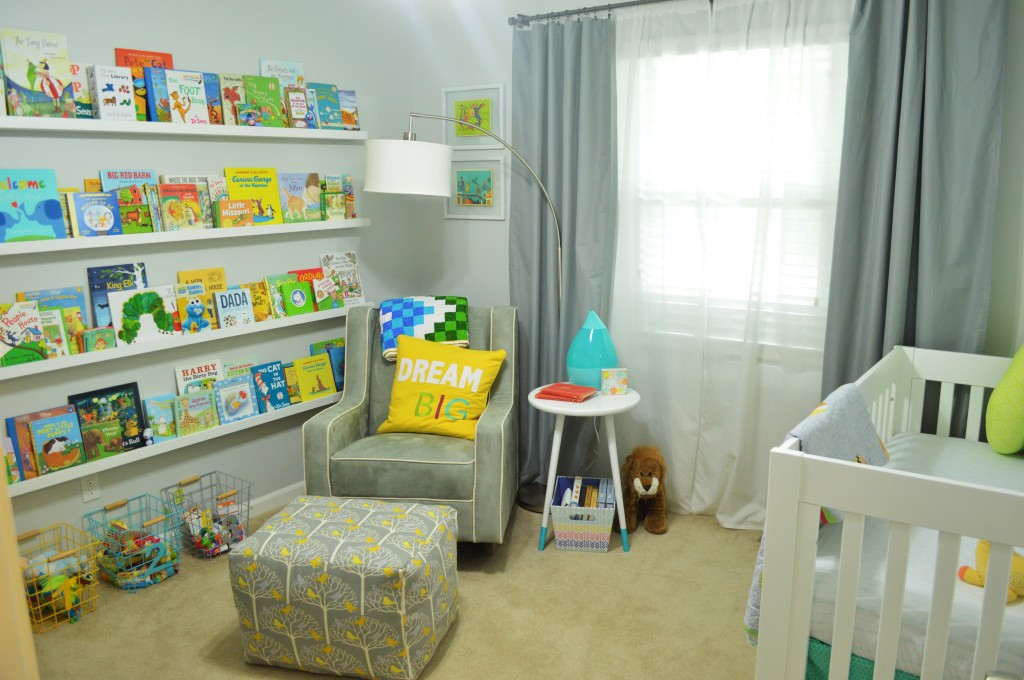 We still have lots to do, but I'm pleased with our progress! I'm trying to be realistic, but also hopeful we'll get everything crossed off the list for this year! (I think that might be the first time that's ever happened…wowza!
How are you doing on your goals? I'd enjoy hearing about your progress to help with our motivation!