Finally! After searching and searching and searching for a clock we both liked for the living room, Wyatt spotted this at Target last week and we both agreed it was the one.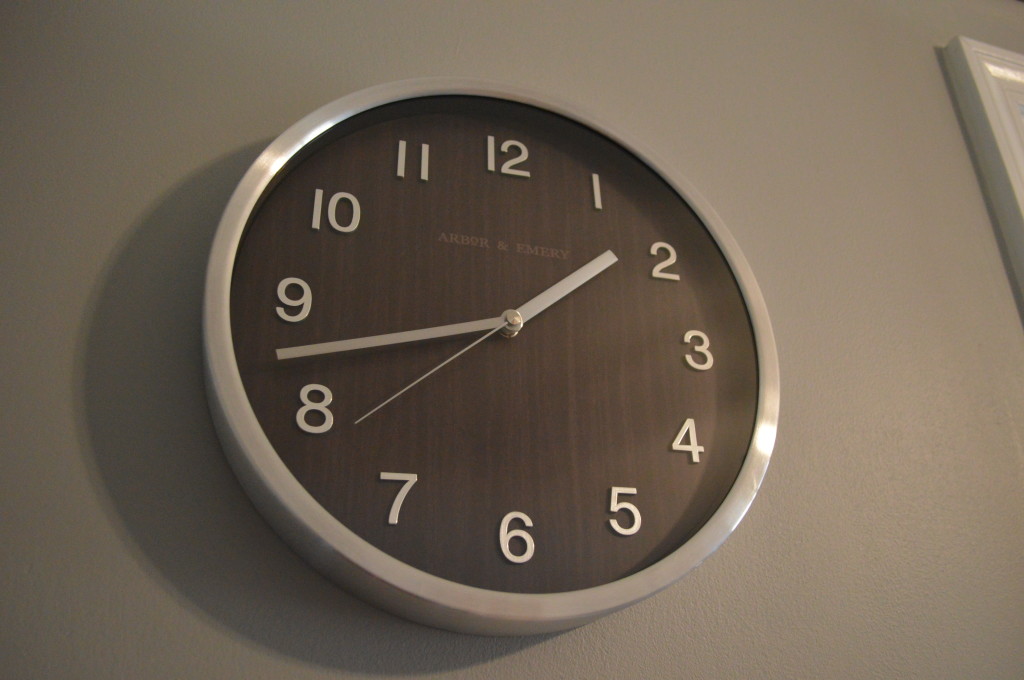 Of course, I was extra on board considering we had a Cartwheel discount and an offer of a $10 gift card with a $50 home decor purchase. (And we had already selected a few other home decor items, also on sale…of course!)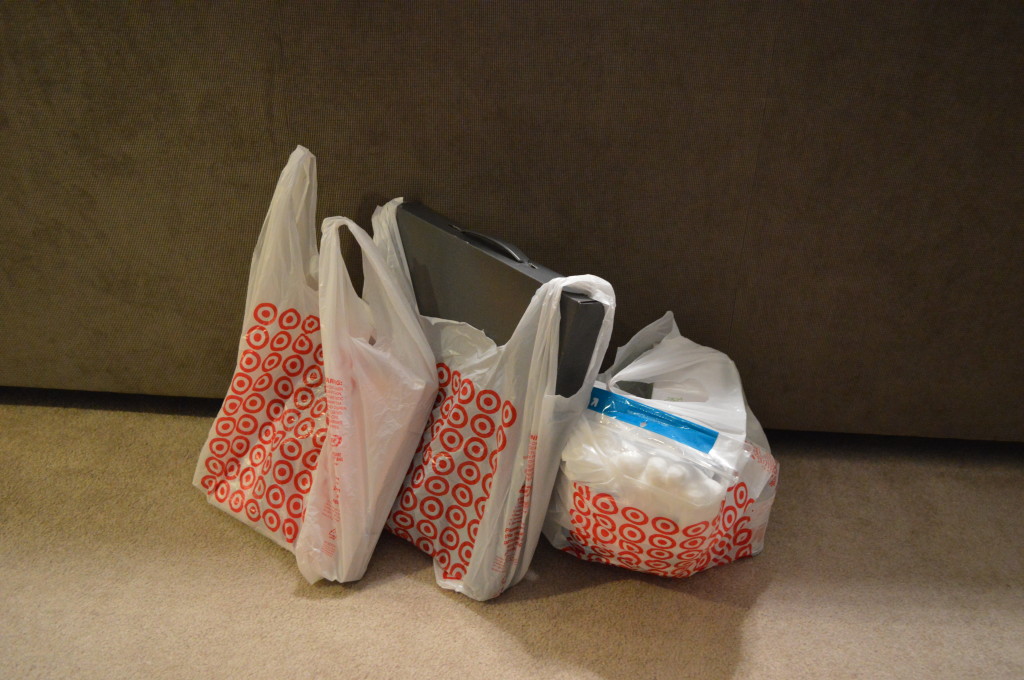 Basically, we think Target is the place to go around here if Hubs wants to let me buy myself a present. I mean, there's ALWAYS something there I want.
It's not as large of a clock as I originally planned on getting for in there. I thought we needed one that would be probably about 2 feet across, or more. But, we couldn't find one in that size and style that we liked.
This one clocks in (ha!) at less than a foot and a half across, which works pretty well in the space even though it's a little on the small side. But we can always move it somewhere else if we find a bigger, better one. And it's a lot bigger than the one we had…which was dinky!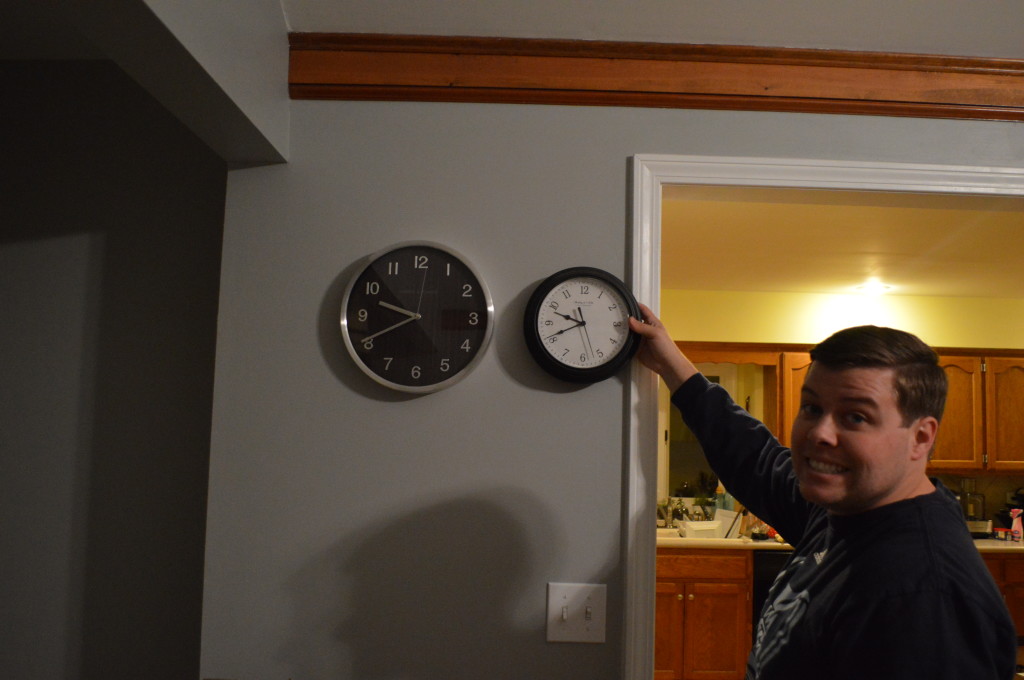 Wyatt likes the contrast between the dark wood and the shiny metal. I think it looks modern without being too masculine.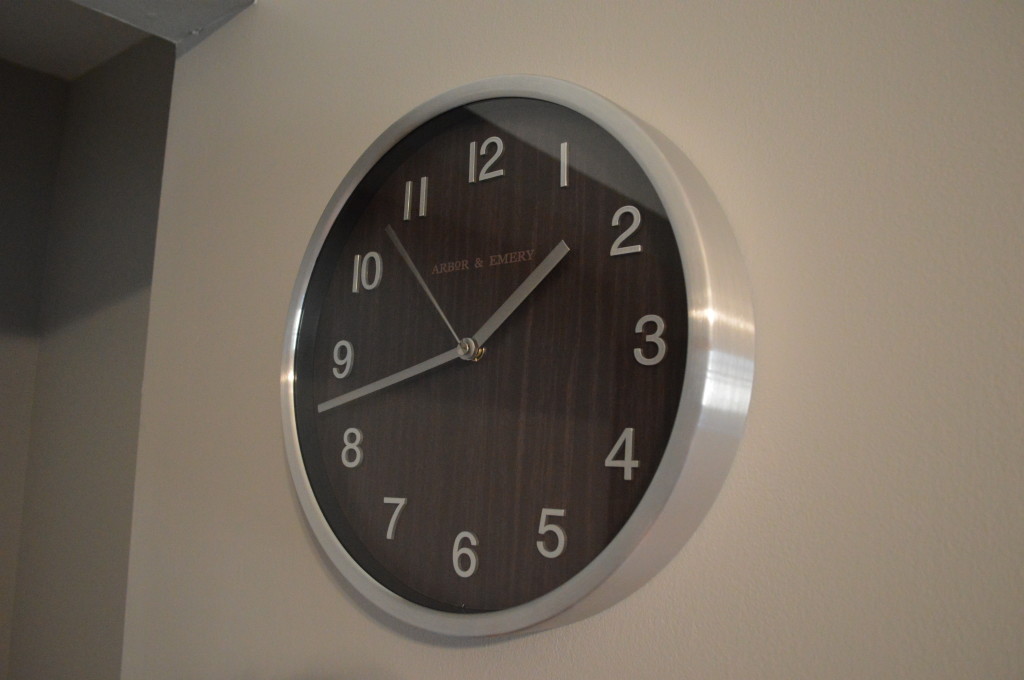 Of course, this did impress upon me that it's time to finally paint the wooden trim on the ceiling. That orange wood is just begging to be put out of its misery.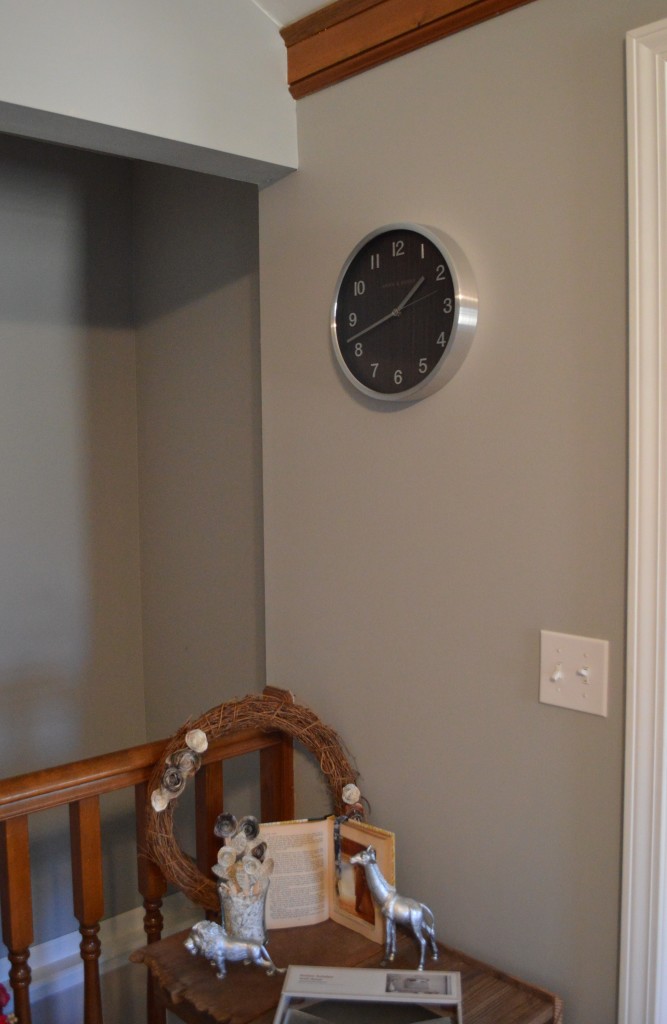 Also, Wyatt was excited about moving the existing living room clock to the bathroom so he can see it as he's getting ready for work in the morning. Which wasn't a big deal to me, but he's been asking for a clock in there for awhile so I was happy to oblige.
So, how are you telling time or clocking in? What would be your ideal clock if you had one to choose? Or do you even use clocks? Some of our friends say clocks aren't relevant anymore because we always have our phones with us..