I've been talking about the gallery wall I made for Beanie's bedroom today and that means sharing some new cute free printables with you lovely readers.
This one is one of my favorites, even though it's overused for nursery decor. It's just so sweet. Plus, it was perfect to pair with the Winnie The Pooh print I found at a thrift store several years ago as part of a set. I reframed it, knowing I wanted to hang it over the crib in Beanie's room and I think the quote above makes it even cuter.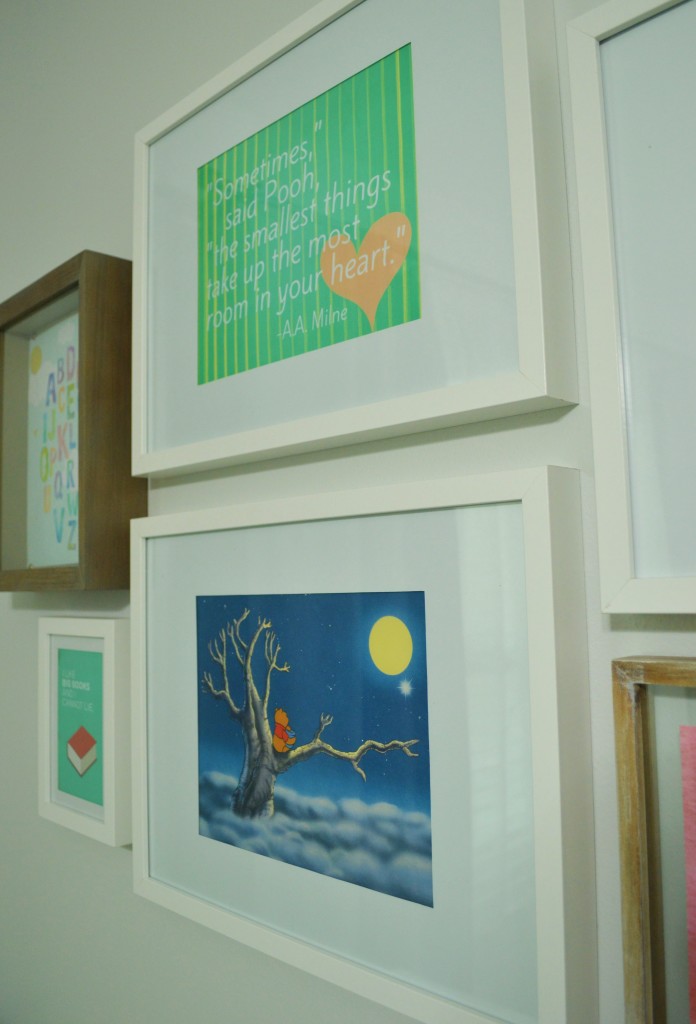 (When I printed it at home, we were running low on ink so it came out looking striped, but it's really a solid color, I promise.)
So, if you'd like to save and use this print, just right click on the image and select "save image as" to save and then print at your own leisure (as long as you don't sell it to others!)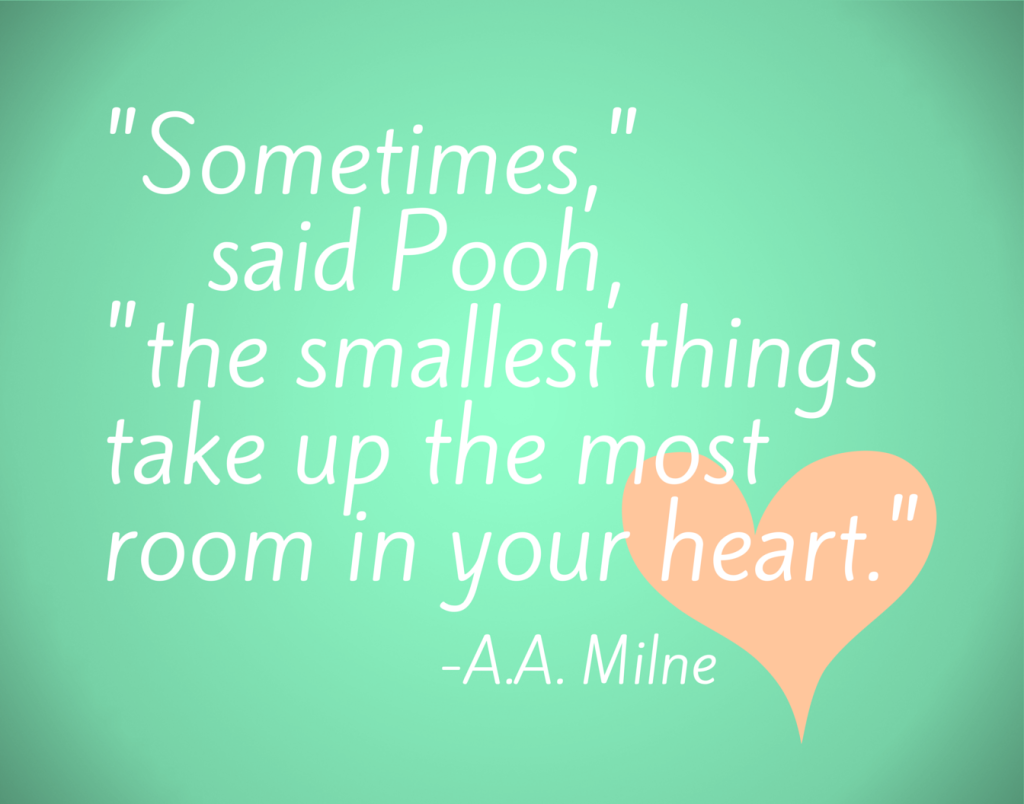 What were some of your favorite children's characters? Any cute little quotes you've come to like over the years you'd like to see turned into a sweet little piece of wall art?
*Remember, this free printable is available for personal use only. Selling this design as your own isn't allowed. It's also not nice. Thanks! 
Oh, and you can find the It's a Wonderful World print here.