Despite the cooler temps and rainy weather, our garden is still managing to keep us supplied with summer veggies. (And supplies for canning, like I discussed in my post last night. )
Here's the harvest I grabbed a couple days ago when I went out to snap these pictures: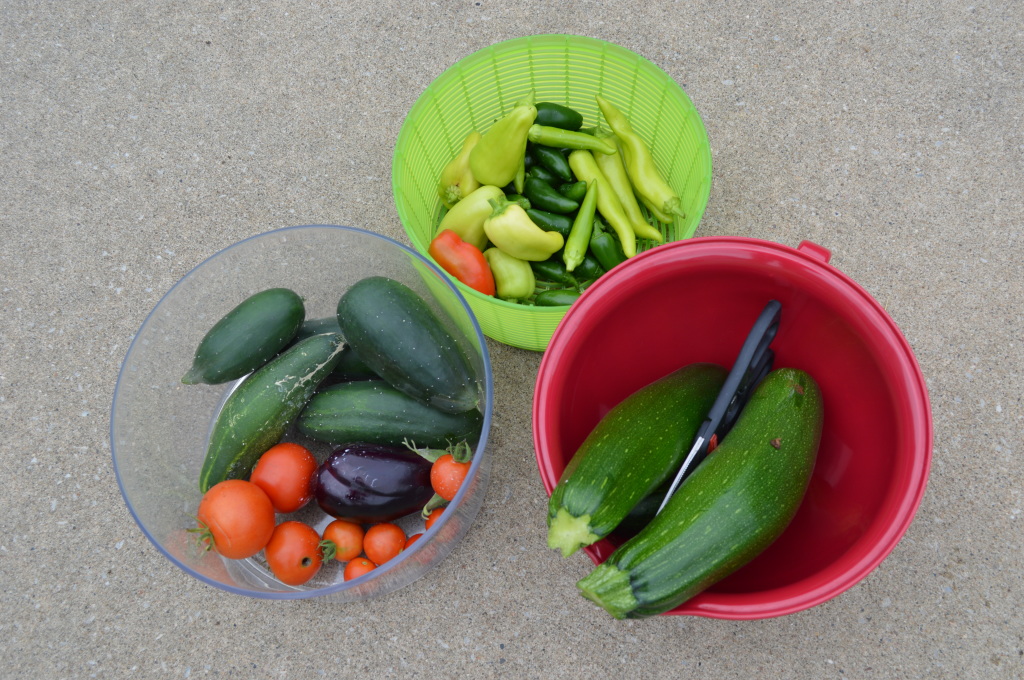 You can see our zucchini plants have officially lasted the entire season (or at least some of them did–we lost a few).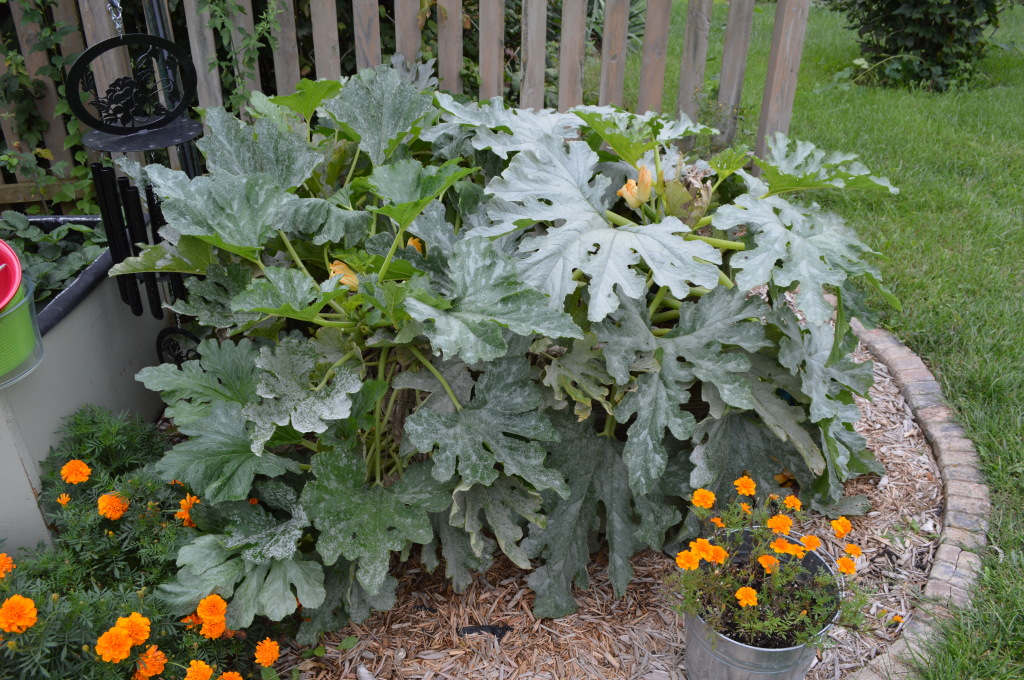 I'm counting that as a win against the darn squash borers. Next year, we're going to try a different plan to beat them…but I'm not sure it will ever be easy.
Still, the zucchini are worth it I think. I'll be really sad when we have to go back to buying them at the store.
The peppers finally got going and we've had plenty of jalapenos and banana peppers.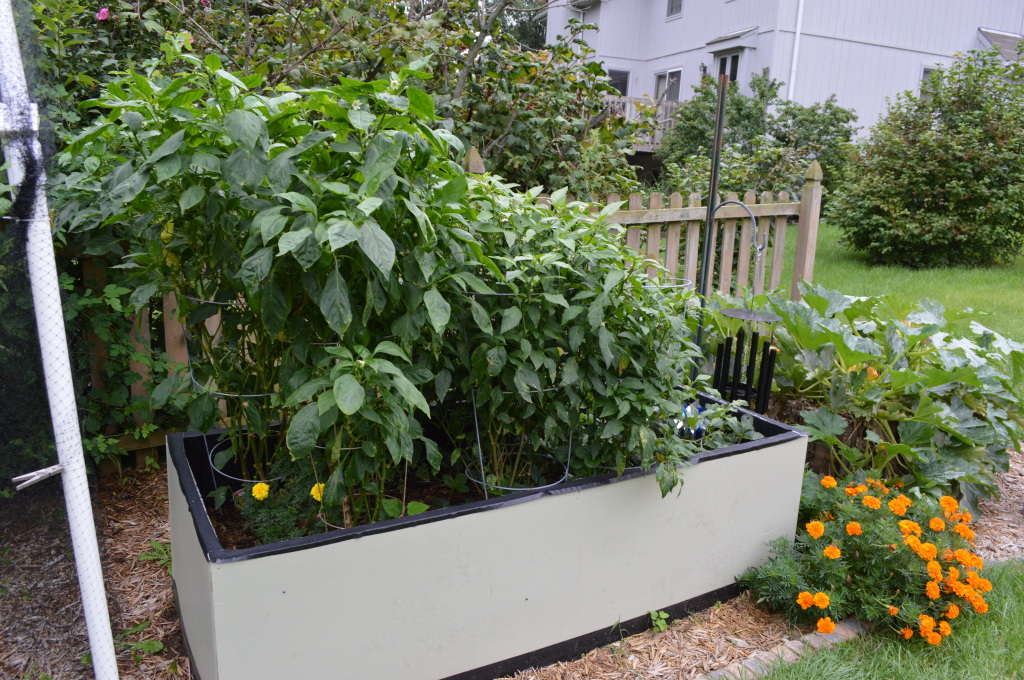 Our bell peppers still haven't done much, but there are some out there I'm hoping turn red before the first frost. I don't have my hopes up really high though.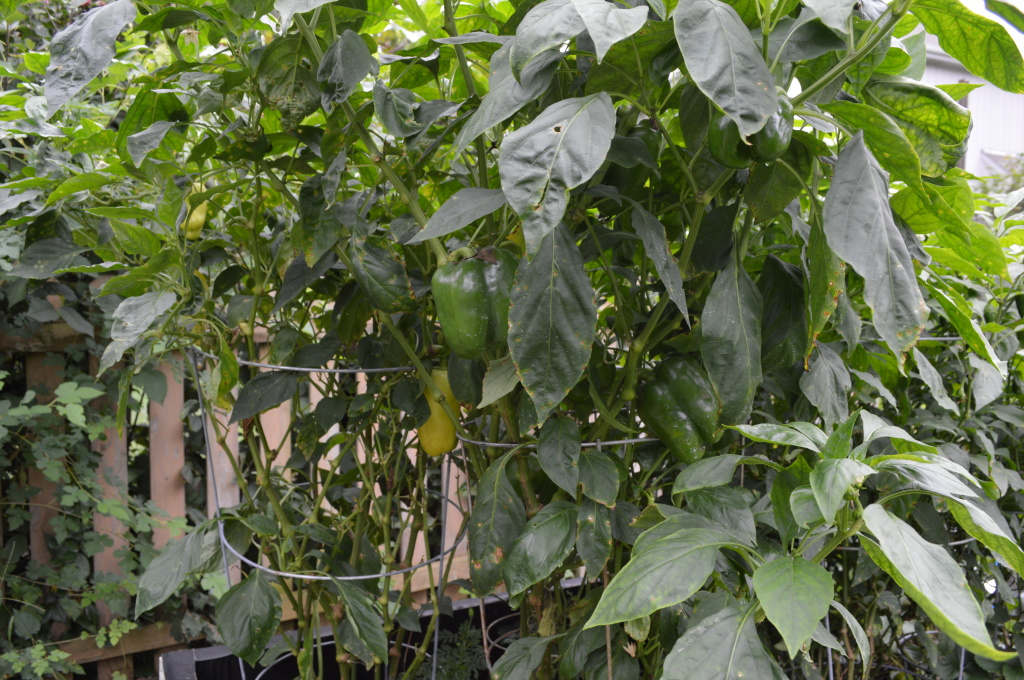 The raspberries never bloomed. I'm not sure what the problem is. I'm going to research it over the winter.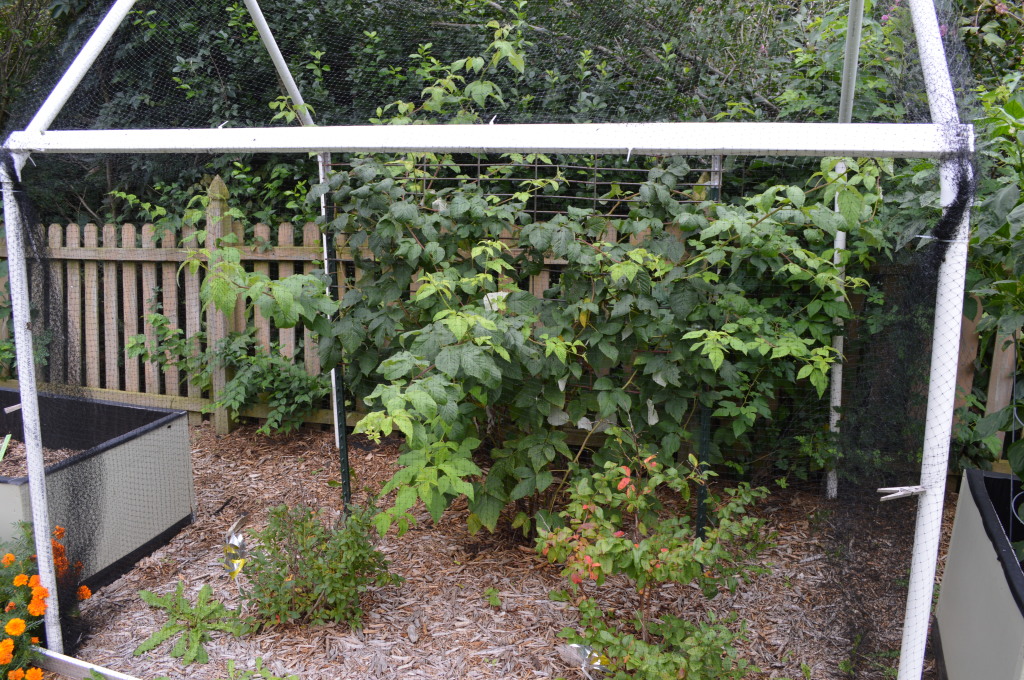 And the blueberries are turning red, so we know fall is really almost here. (Guess that means we need to get going on the last of the summer bucket list!)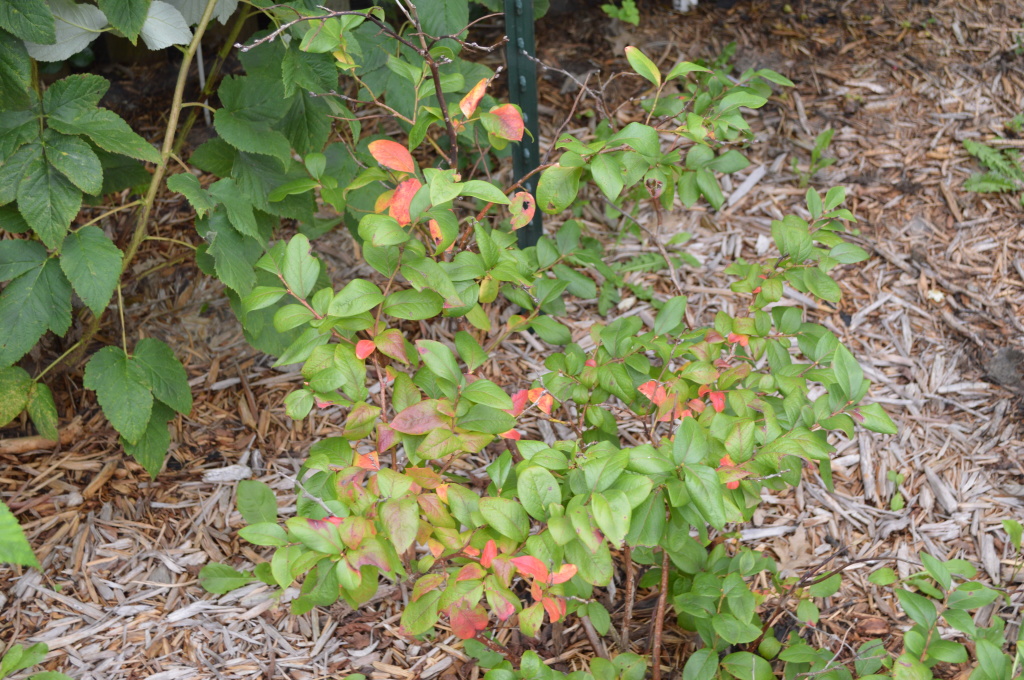 I never got around to fall planting this year so there's nothing in the bed where we took out the green beans and peas. Aw well.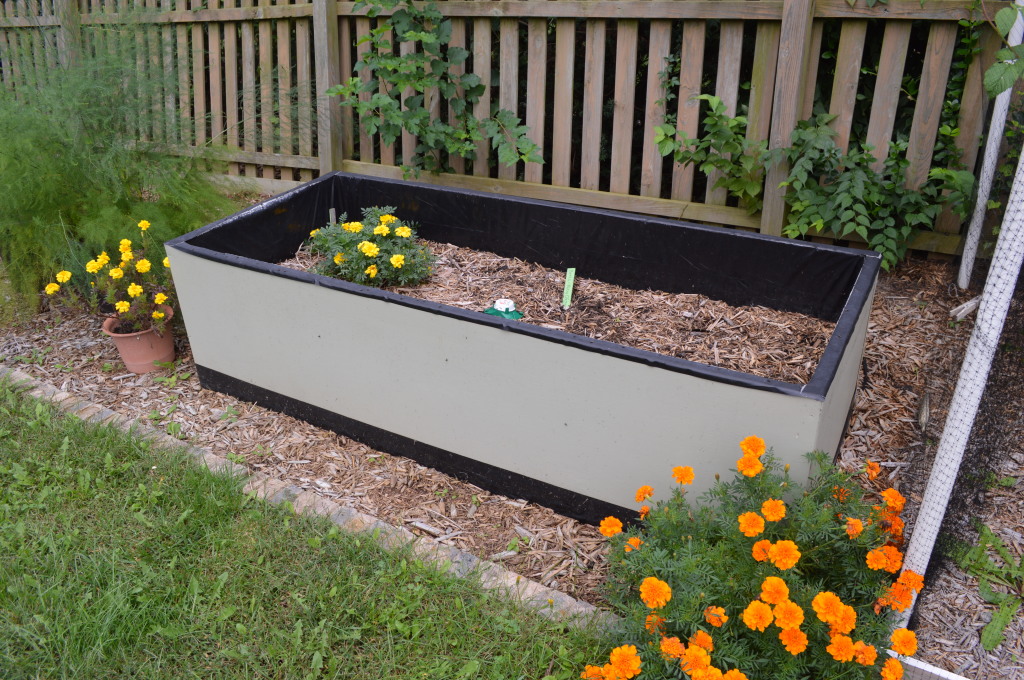 The eggplant are still going crazy. In fact, I think they're liking the fall weather even more than they liked the summer heat.
We still have lots of baby eggplant out there, and lots of blooms. We also still have bees out there doing their thing, so I'm hopeful the harvest isn't totally over yet.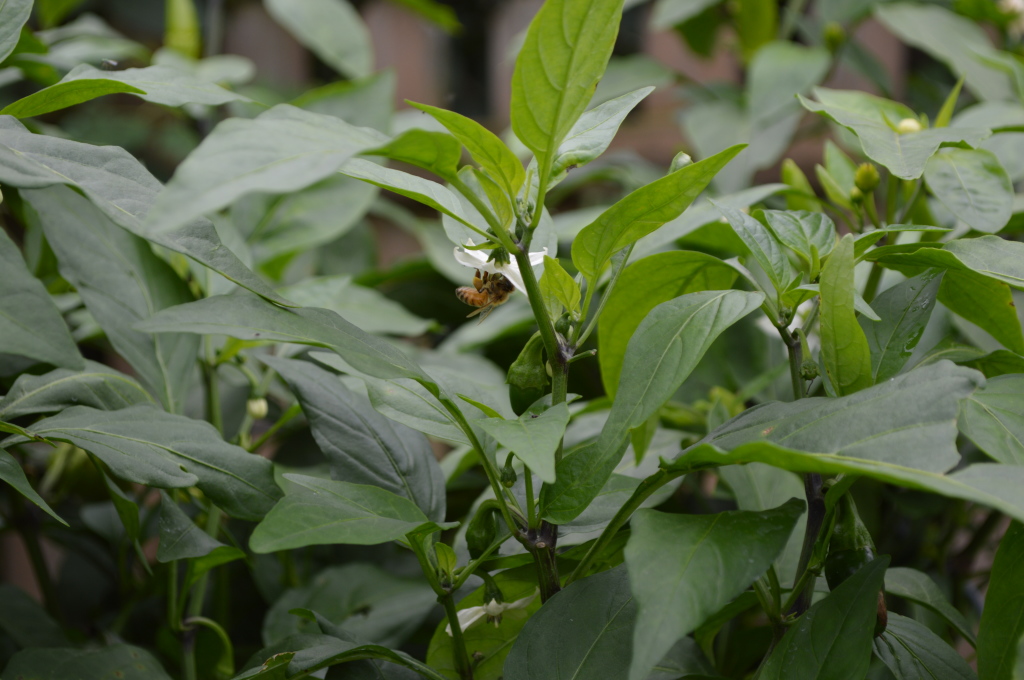 The cucumbers, on the other hand, are on their last leg. I'm not sure why they died out this year. I didn't see evidence of bugs really, so maybe they just ran their course. Still, I picked 5 cukes today, so they're not totally done yet. They look pretty bad, though. Sheesh.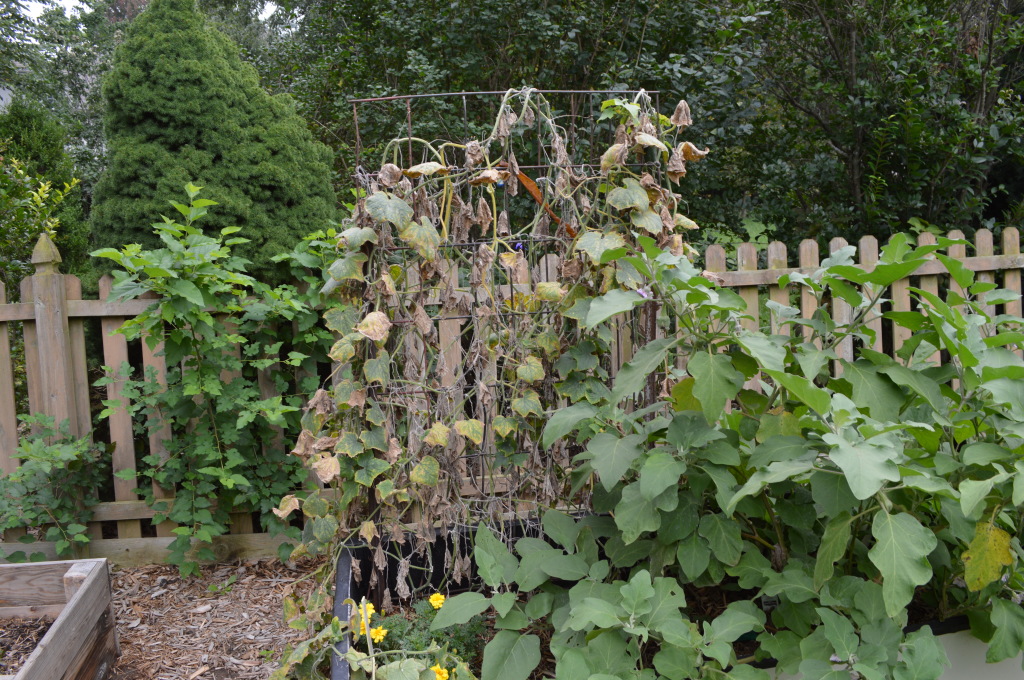 The corn is done. We had less than a pint of popcorn, but for 4 stalks, from free seeds, that's not too bad I guess.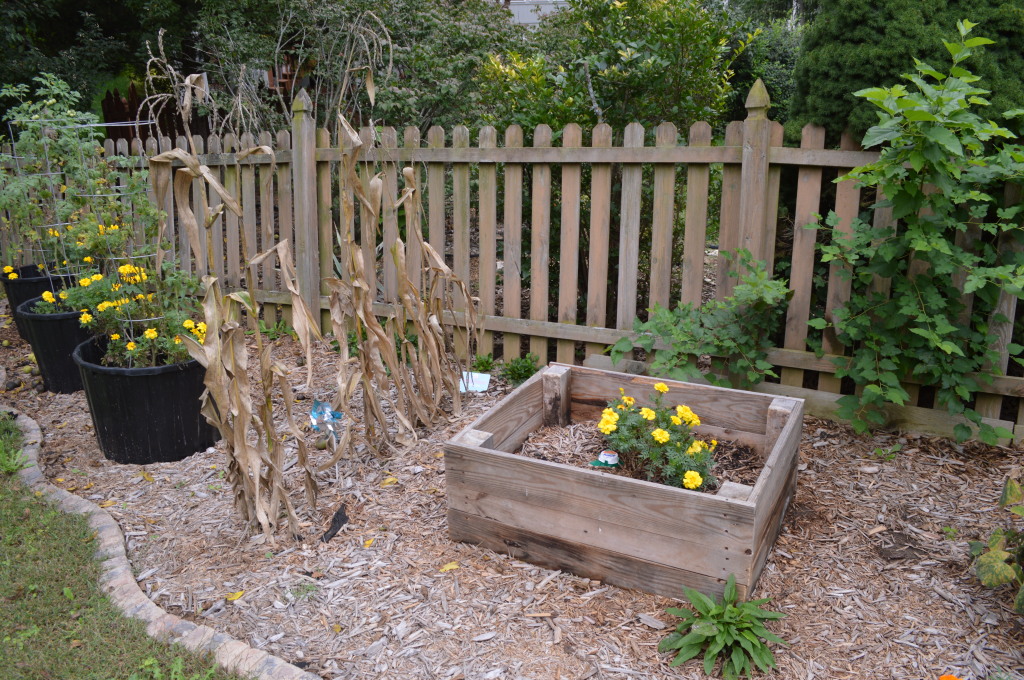 And the tomatoes…oh the tomatoes. They just never got going. I'm not sure what the problem was, but it was a frustrating summer, for sure.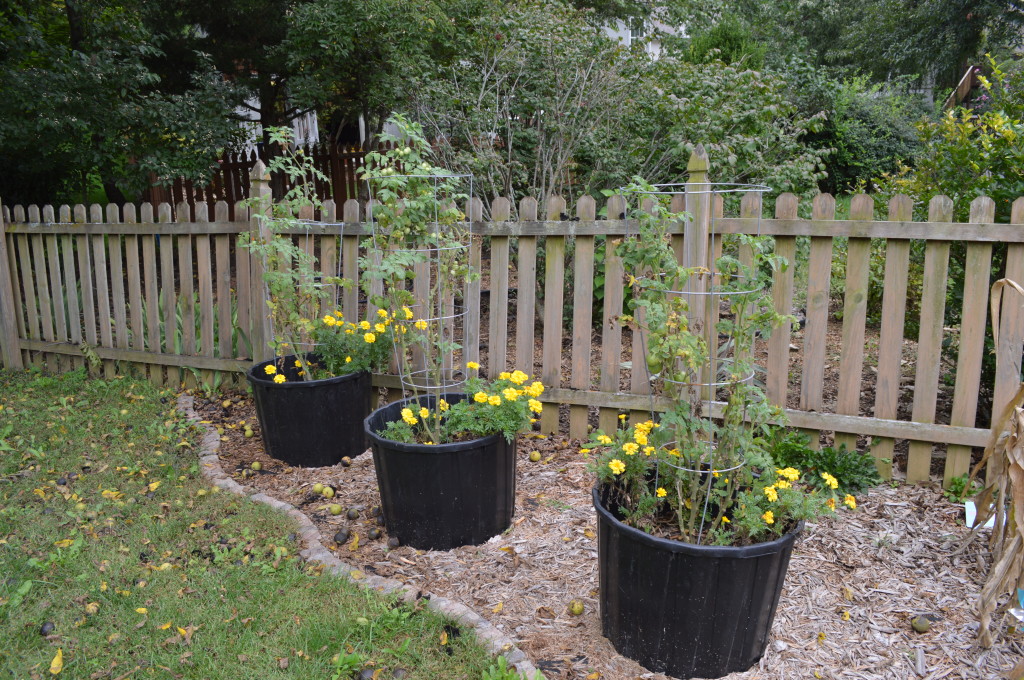 You can see the ones on the hill that we transplanted because they looked sick (but hoped they'd snap out of it) finally managed to do something. But it will likely be too late to get much. I think we've had 5 tomatoes from this one.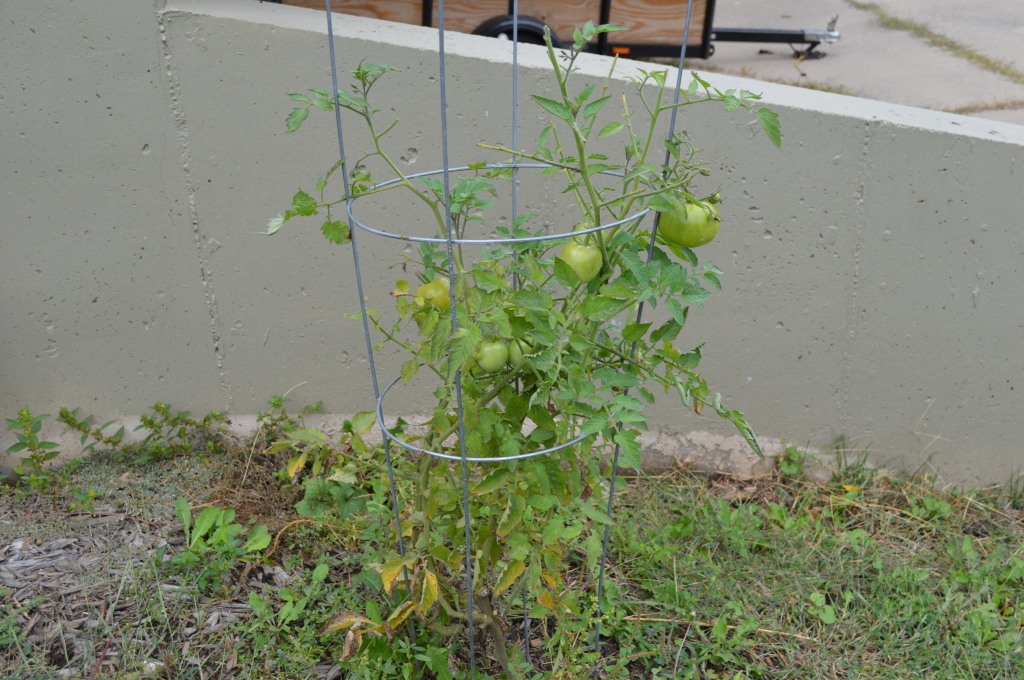 And several little yellow cherries from this one, but now it's totally dead because Wyatt got it with the weed-eater. So yea, it's gone.  And right when it decided to look healthy for the first time all year! see those blooms?? I can't believe it. Ugh.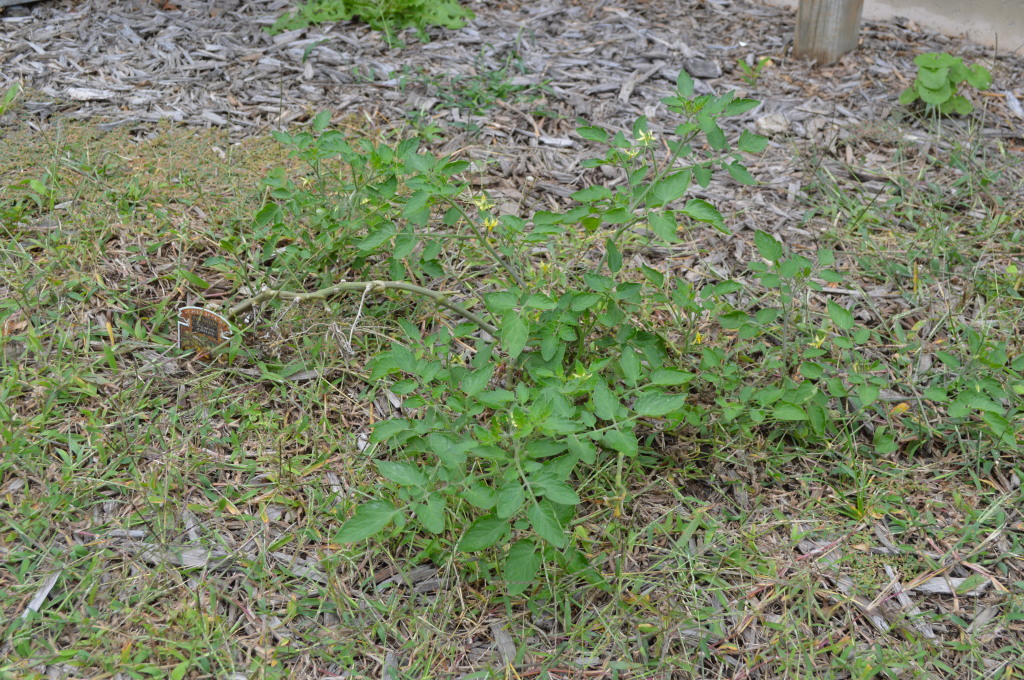 Actually, I can believe it. Because that's how life goes, isn't it?
Still, over all, I'm pretty pleased with what's still out there.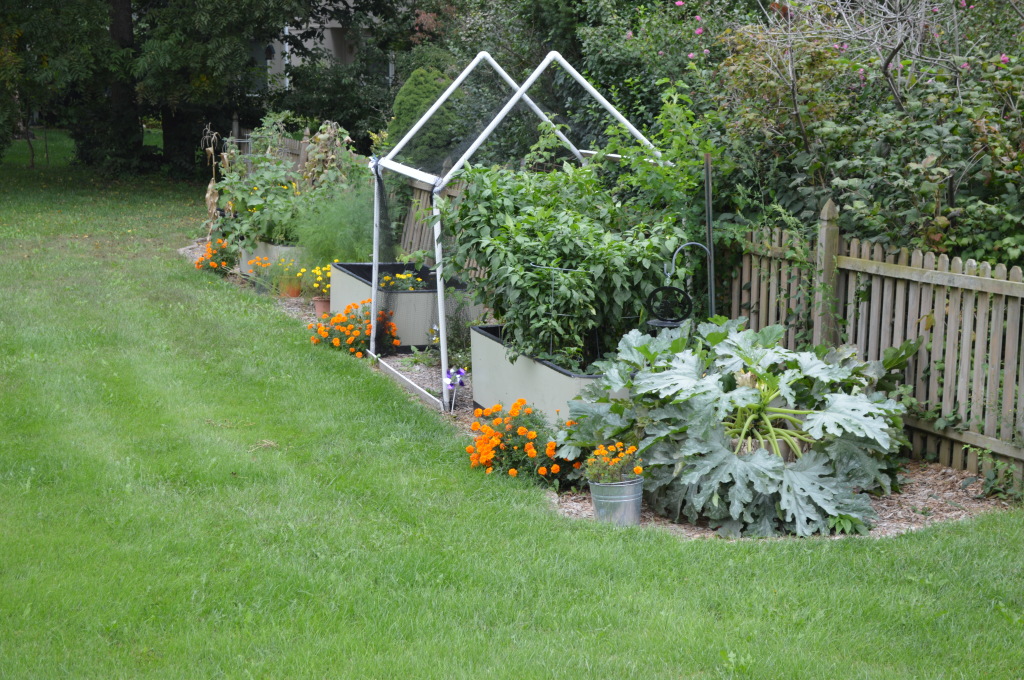 In other news, I'm still in awe of our kitchen progress. Wyatt and I are working to figure out what we want to tackle this weekend. Finishing the backsplash is high on the list. But, you can bet we'll be working as much as we can to keep this momentum going. Of course, we'll also be relaxing a little and seeing what sort of fun we can find. The weather is too wonderful to be stuck in the kitchen working all day, right? No matter how much I want to make progress…
What are your weekend plans? Something fun? Something fallish?