With so many projects going at once around here, there's ALWAYS a mess somewhere. Usually, that mess is in the basement and the garage.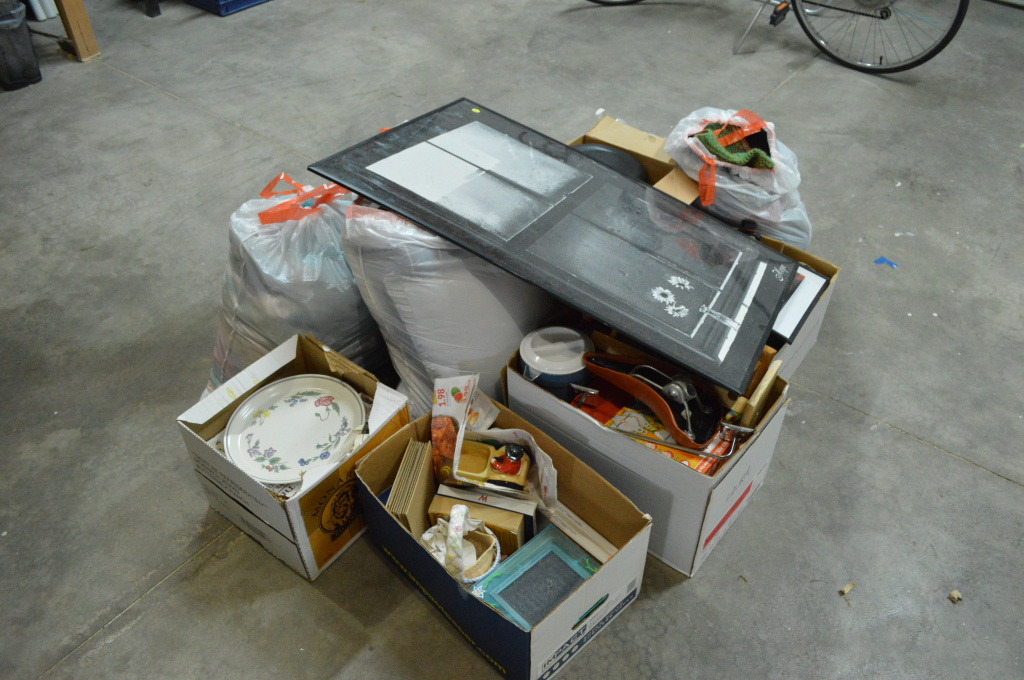 Sometimes, we need to use those spaces as, well, what they are supposed to be used for. Which means, we need to clean those areas. And that means the mess gets cleaned up a little bit…and moved a little bit to somewhere else.
We try to clean as we go, but it's an endless cycle it seems. I mean, just thinking back to how our house looked this time last year during the worst of the kitchen mess makes my blood pressure go up a little bit I think.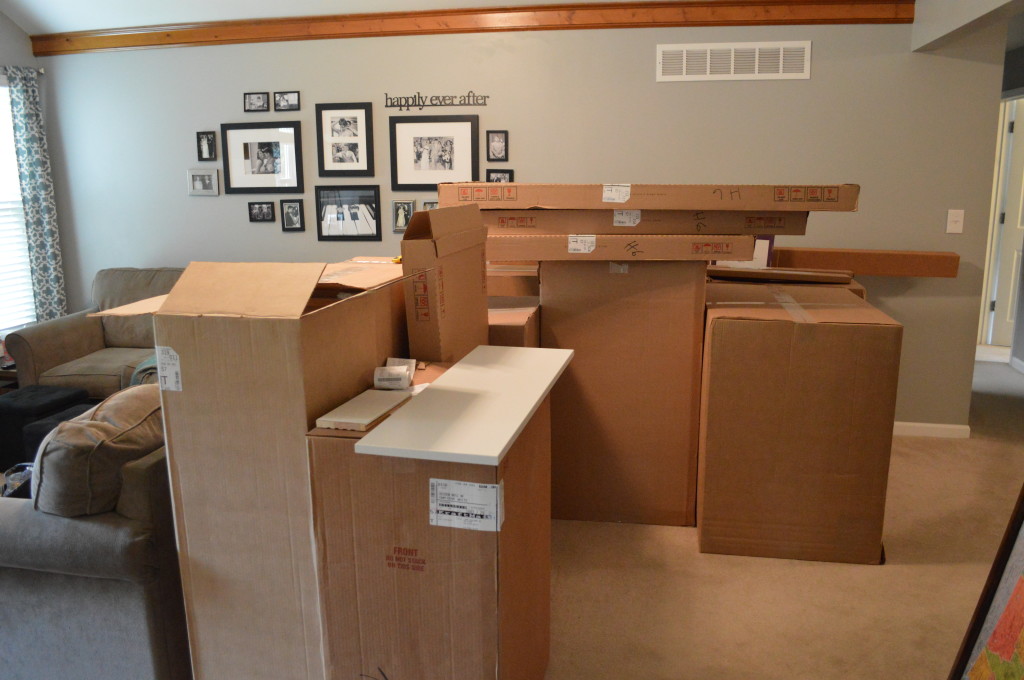 I mean, yikes…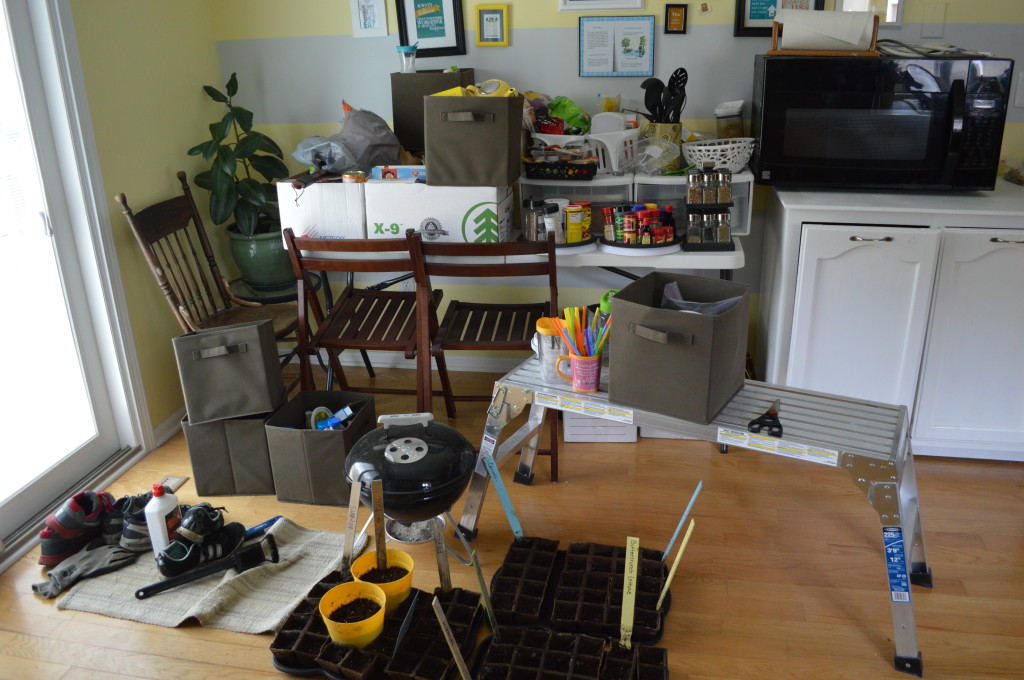 Recently, the basement has been the area that's gone through the most transitions from clean to messy back to clean and back to messy.
You'll remember when it looked like this: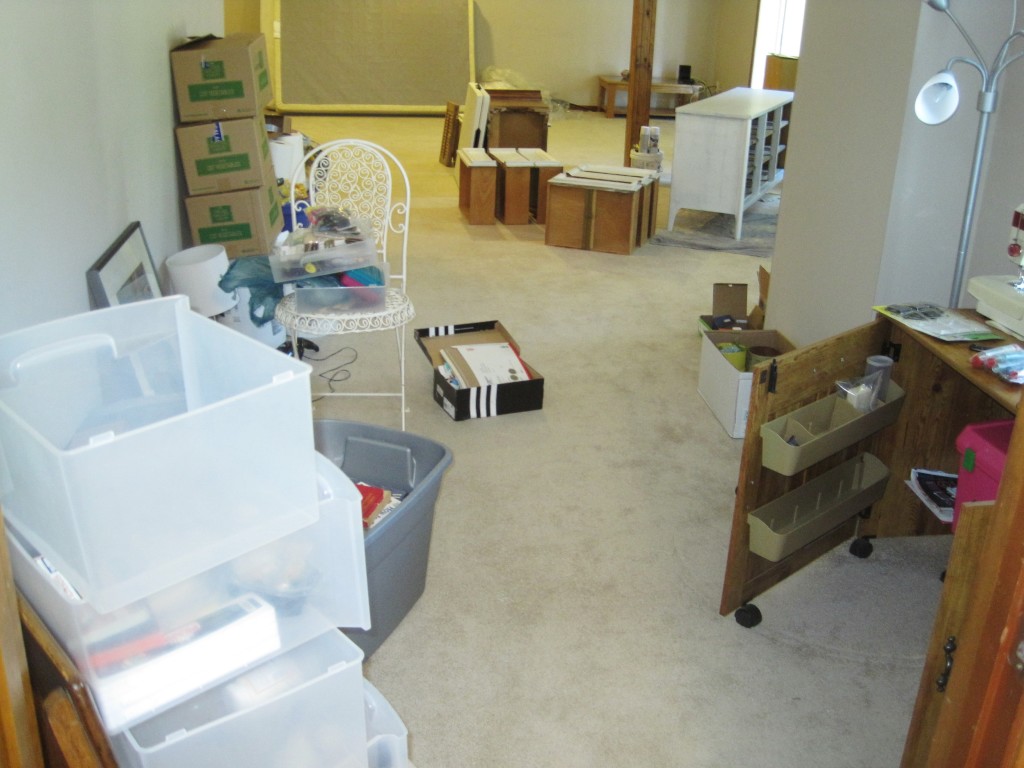 And then this: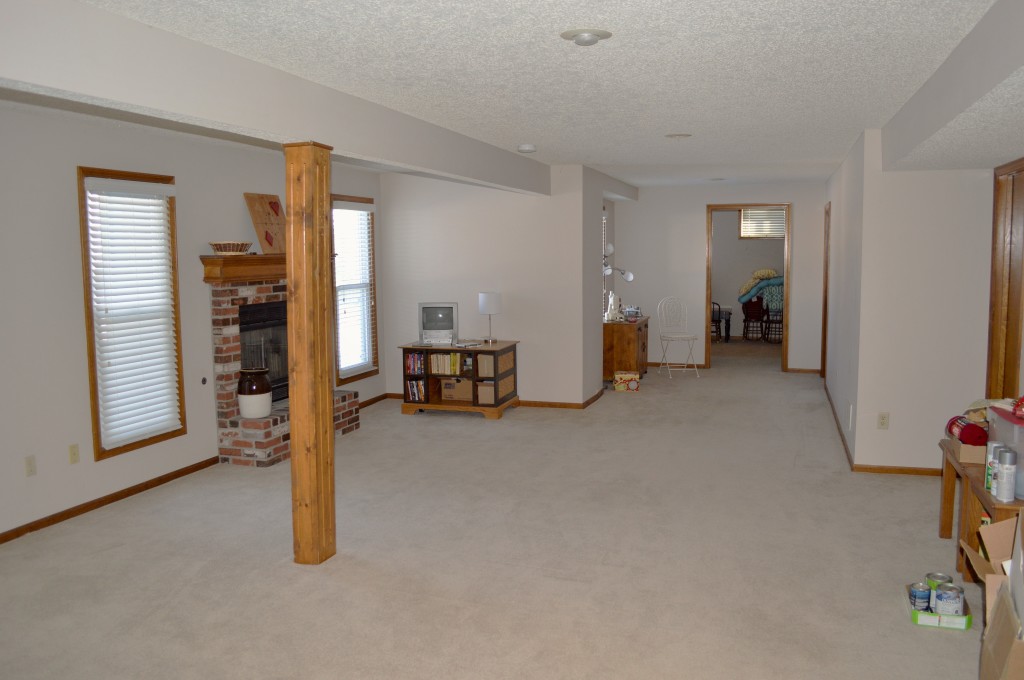 And then like this for awhile: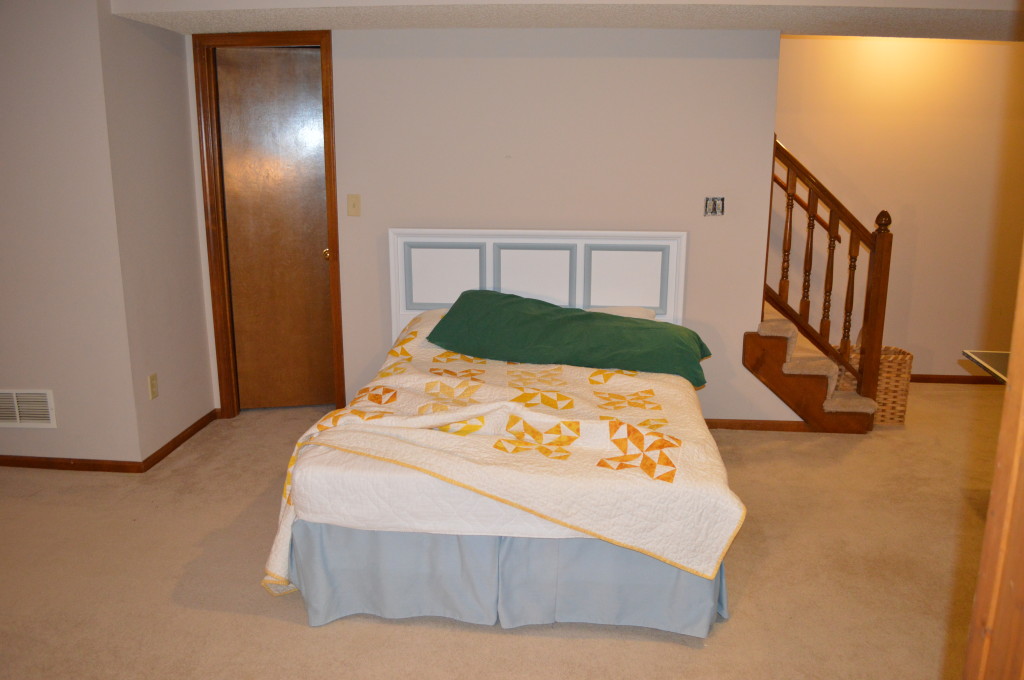 And then this: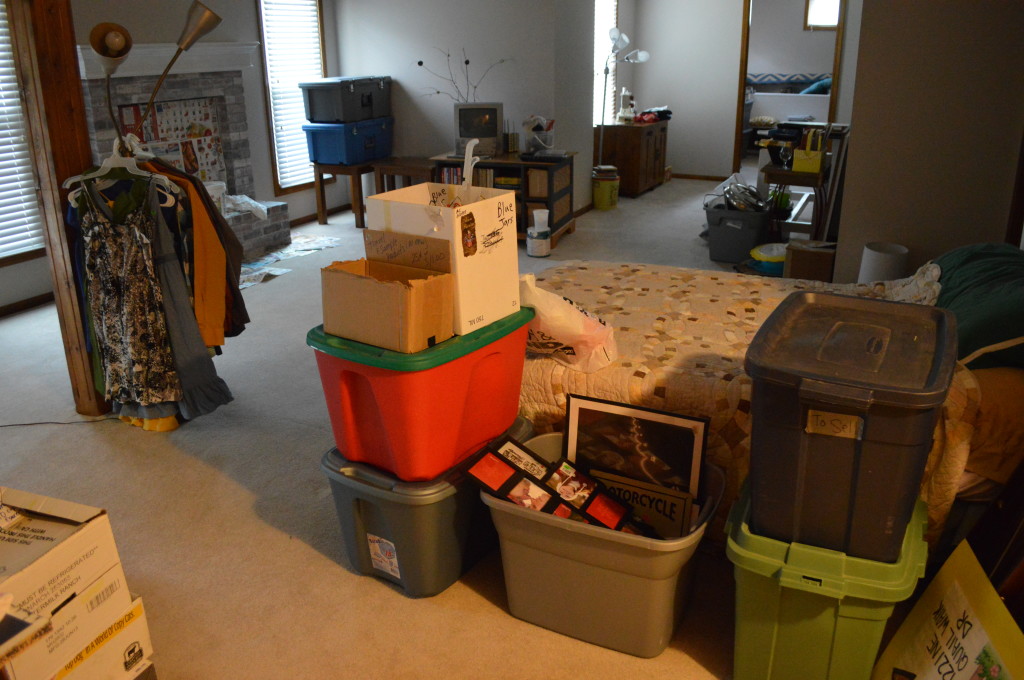 Well, we cleaned it all up really well last week before having a bunch of friends from church over.
We were hosting an outdoor game night but were afraid of rain, so Wyatt and I got everything all cleaned up and tidy down there in case we had to move the party inside. We vacuumed and dusted the walls and ceilings, even, to get rid of any cobwebs since the space isn't used that much.
Of course, after the night was over, we did move the party stuff inside to get it out of the rain this week…temporarily, but still.
But, then we painted the guest room down there this week…and the mess got moved again.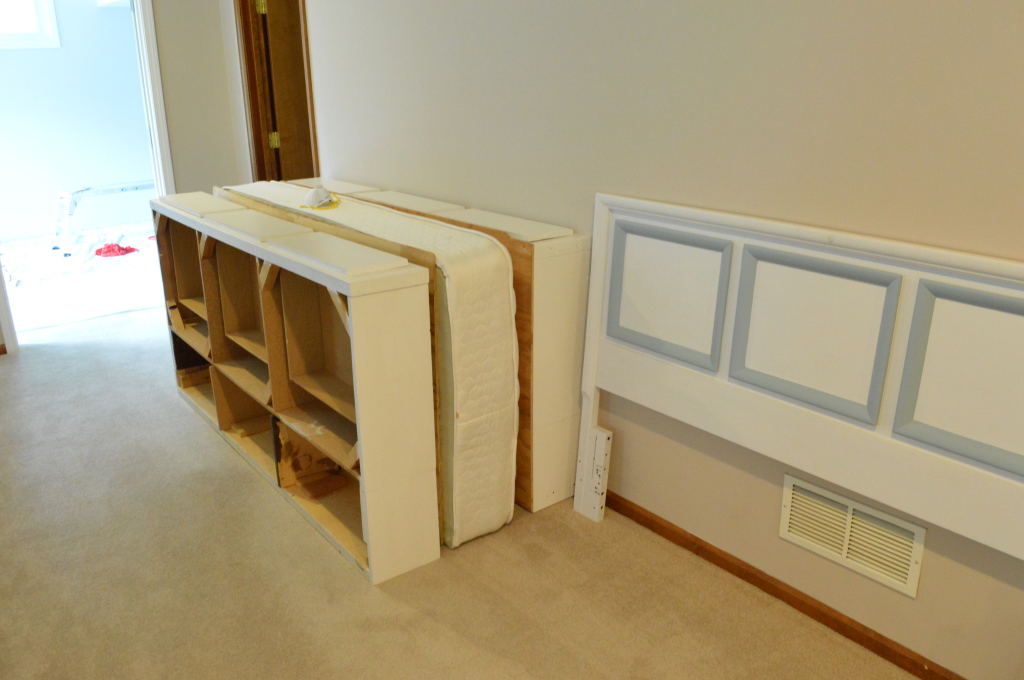 It's still not too bad down there, I guess, because we only have a few things out of place for now, namely a pile of linens and pillows that will go in the guest room, and the beds and other furniture stuff that will go in the guest room.
Not so bad… But still, it's frustrating.  You'll also remember we had Beanie's nursery all cleaned out and ready to decorate after getting it painted last week: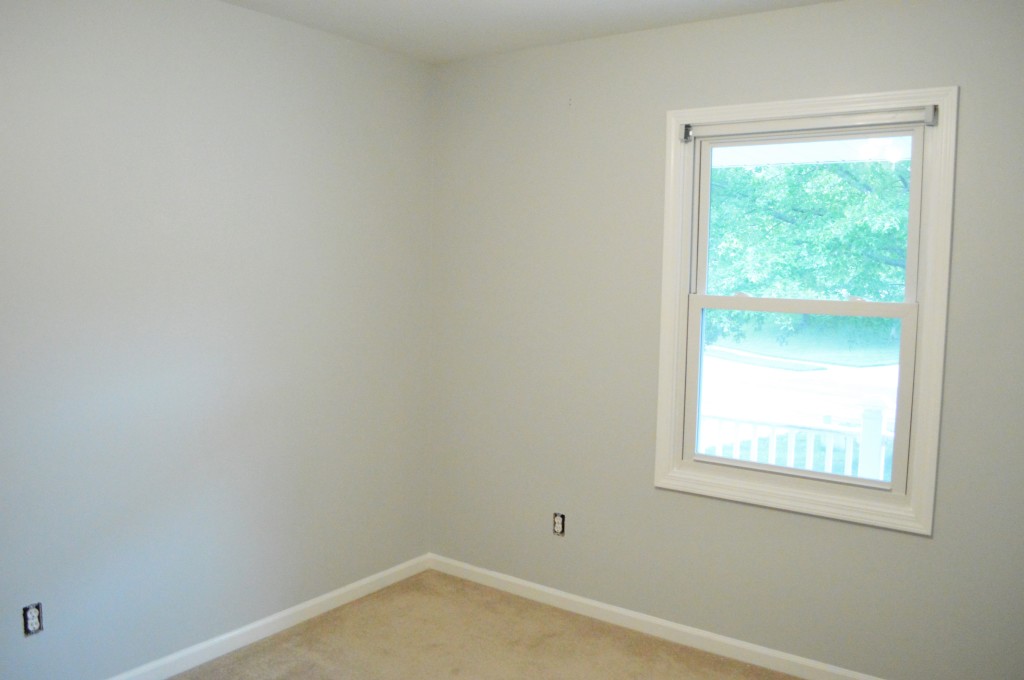 But when we cleaned the basement, a lot of the baby stuff that was stashed down there got moved up here.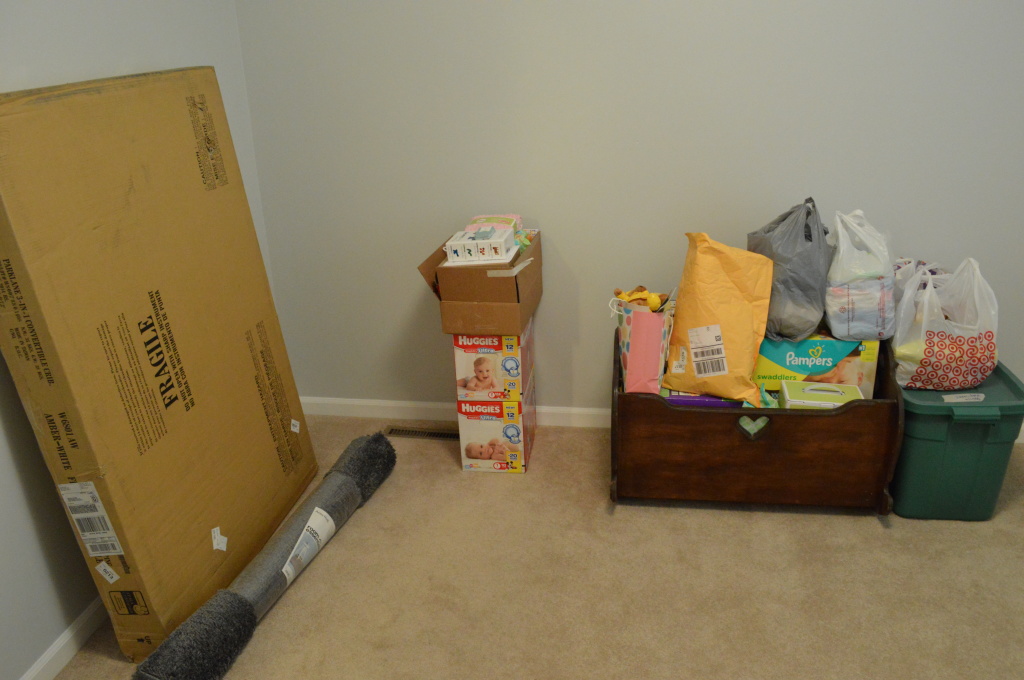 Of course, it will eventually go in this room, so it's not so much as a moved mess, as it is a pile of things we need to sort through and figure out where we're going to put them permanently.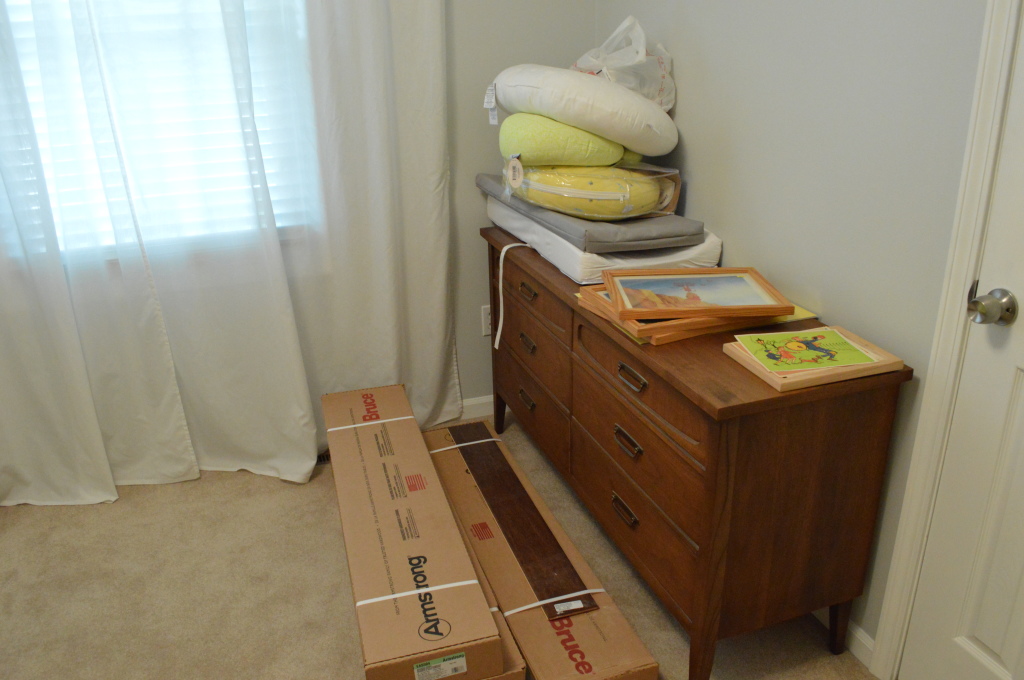 It's on my list for this weekend. But we're also having a baby shower with family this weekend so there will soon be a lot more boxes in that pile I'm guessing. 🙂 See what I mean about it just always a mess somewhere. I'm trying to have a little grace with Wyatt and myself for that because I get that it happens when you're constantly moving stuff to paint rooms and rearrange your house. Not to mention replace flooring and scrape ceilings. My sister might say I already accept the mess, but the truth is that it does bother me, and I'm sure it will bother me more when I'm trying to keep the house cleaned up once Beanie arrives.
Basically, it's just crazy the amount of stuff we have. I got rid of so much stuff at the garage sale a couple weeks ago…how did we get so much stuff? Or rather, why didn't I get rid of more of it?
Tell me your best tips for managing the mess, especially during painting and remodeling projects. The stuff has to go somewhere, right? How do you handle the chaos?