Nothing like the day before a holiday for some last minute decorating, huh? Wyatt and I both came down with a cold early this week and we're doing our best to rest up for a holiday weekend, but I wanted to take a quick minute and share the remaining two printables I'm using on my clipboard gallery wall.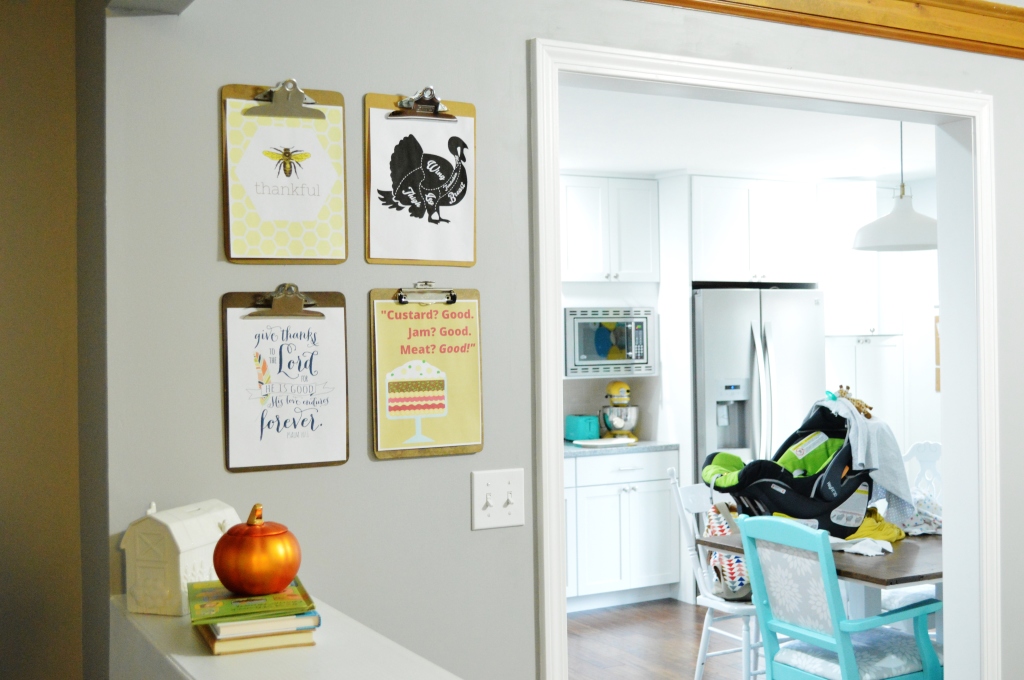 Yes, my kitchen is messy, this is real life, people. Not a blogging fantasy land. (As much as that would be awesome.)
The turkey butcher diagram is from from Lolly Jane, here. And the Bee Thankful print, here. (There are two versions)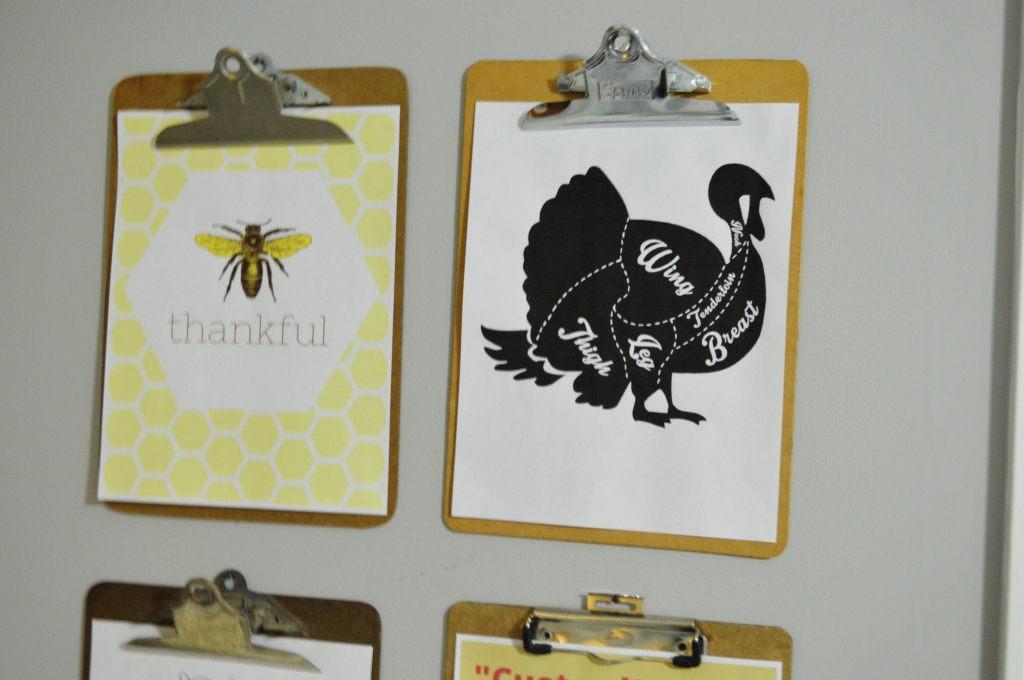 You can download my FRIENDS trifle print, here. The bible verse print is from Hearts and Sharts, here. (Weird blog name, cute design!)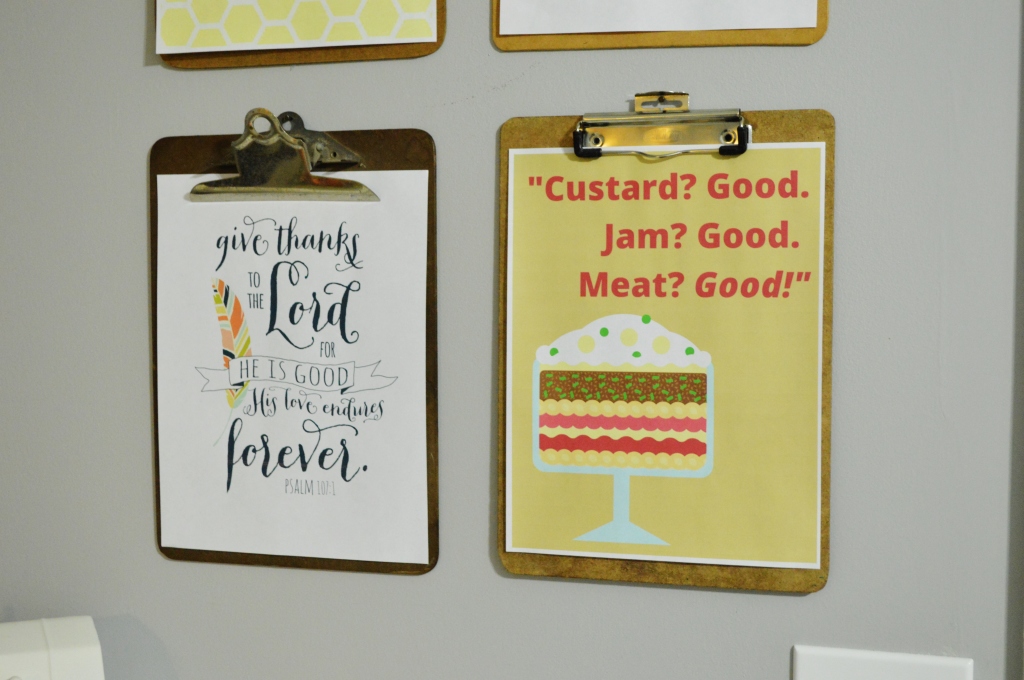 I also spruced up our chalkboard and mantle for Thanksgiving. I think it's fun to hang onto fall just a little longer as we transition into the holiday season. I go all out for Christmas decorating (it's a tradition from home with my mom and sister that I just can't give up) but Wyatt's birthday is December 3, so we always wait until after that to get started.
Speaking of Wyatt, he blessed me with some surprise flowers the other day and they are still going strong.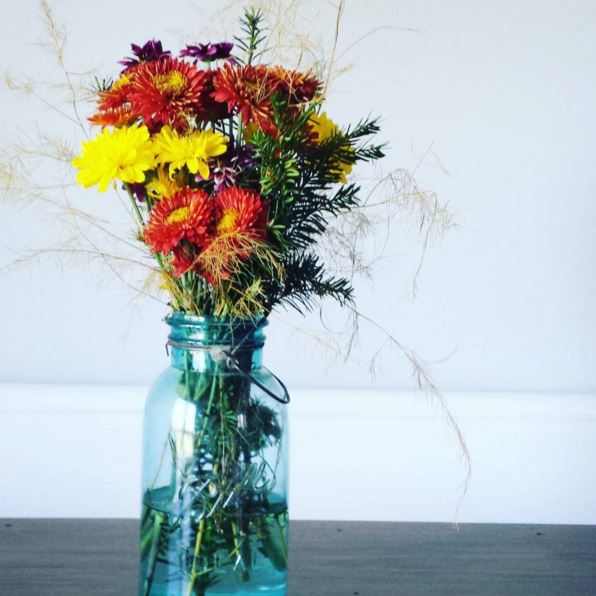 It's always the right move to have fresh flowers around for holiday decorating, right? Easy and beautiful, right?
So, now that we all have our homes all decorated for Thanksgiving, what are your plans?