Sorry we missed sharing Thanksgiving with you all yesterday, but I hope you had a blessed day with friends and family! We were lucky enough to have two dinners in one day…with lots of time for visiting loved ones. So, I think it's only fitting I shared a few images from our Thanksgiving.
Here are the two pecan pies Hubs and I made…one regular size pie…and one extra large pie! (We had to add double filling to fill my mom's giant pie pan!)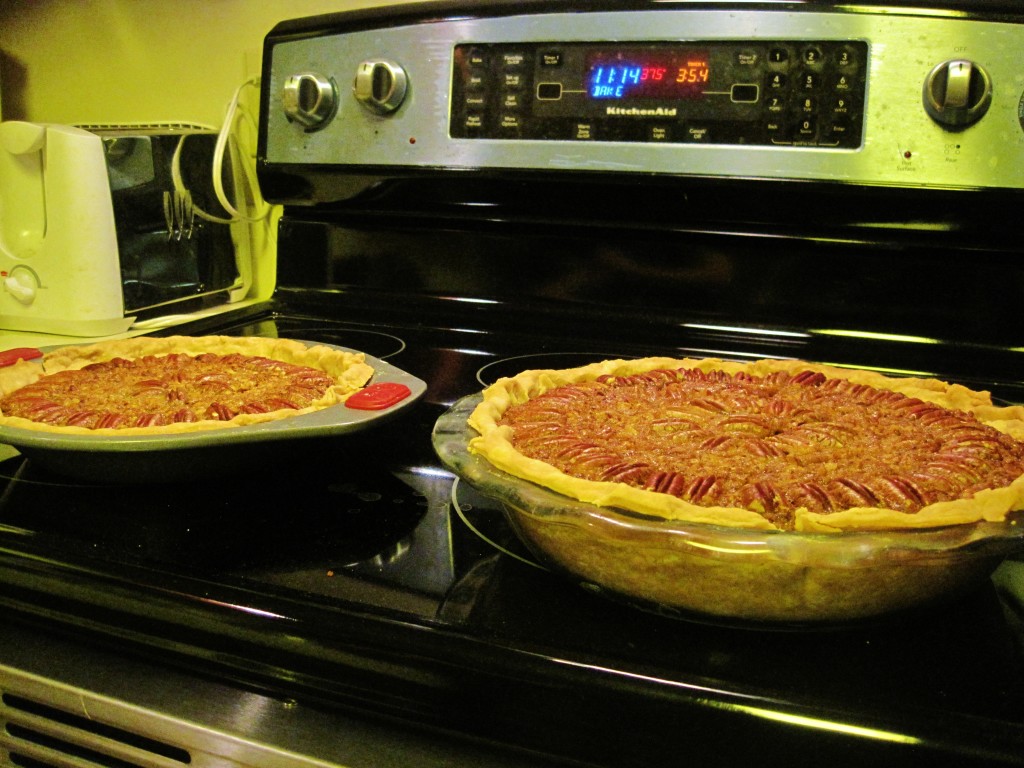 (Thanks for sharing your yummy recipes with us Grandma Lois, everyone loved the crust and the pecan pie filling, as usual!)
And here's another little blessing in disguise we're thankful for…kittens! My parents have been bottle feeding these little cuties for several weeks now after they were orphaned. So sweet and so fun…and also, a lot of work! Still, it's pretty rewarding to see their little ears wiggle back and forth as they drink from the tiny little bottle!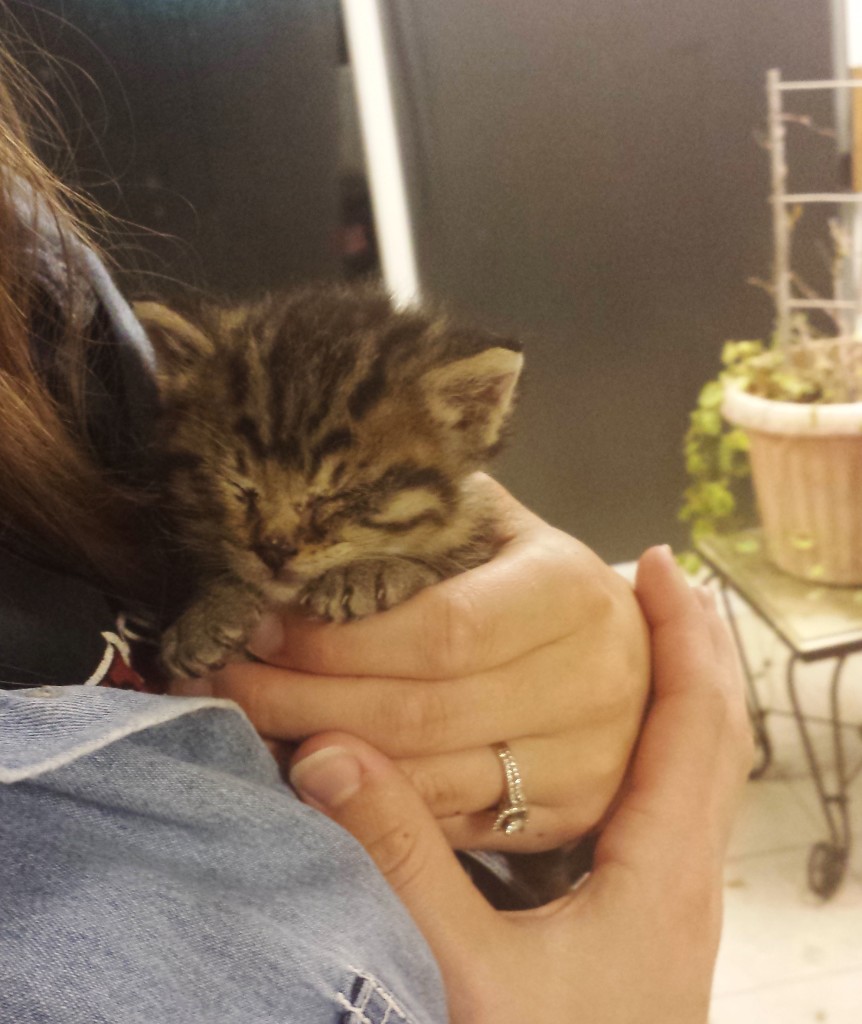 We enjoyed visiting with our families and eating turkey (both roasted and smoked), potatoes and gravy, green beans, rolls, and more two times in one day…although I'm not sure our stomachs were as thankful as they were just FULL!
And, just for the sake of continuing our Thank-FULL feelings, here's our living room chalkboard all dressed up for Thanksgiving. We thought we'd play up the theme of being both full of thanks and full of food!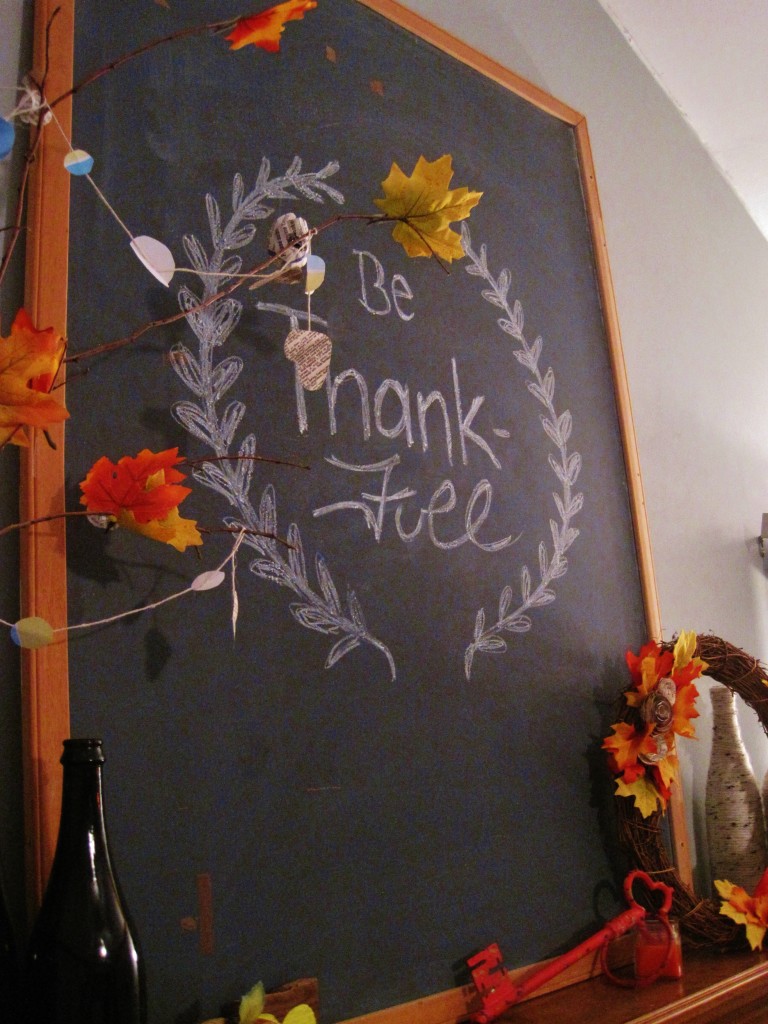 Have stories or photos from your Thanksgiving to share? We'd love to see them! Leave a comment or a link below!
P.S. If you'd like to see some of the things Hubs and I are thankful for, check our our list of blessings!