Sometimes, projects don't turn out as well as we expected. In the case of the table, it's a little mix of both because while we are really pleased with how it all turned out, there were some issues that developed over the past two years we've used both the table and the pew.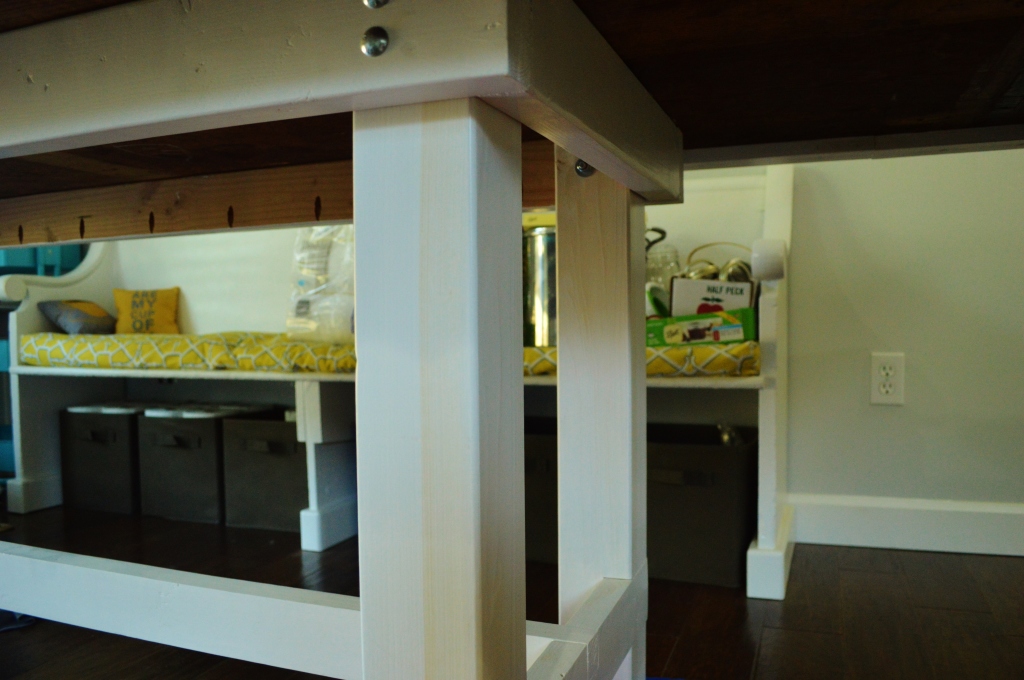 See that yellow coloring? We're not sure why, but there were some off-colored areas that started to show through the white paint. Not the nice clean look we were going for.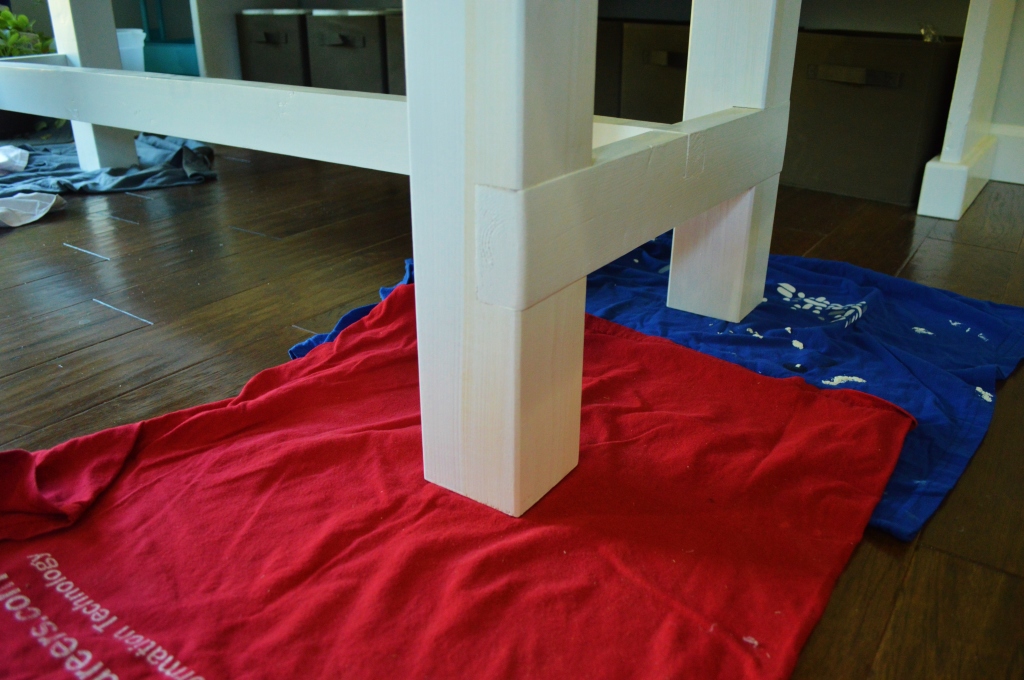 The pew had the same issues in a few areas.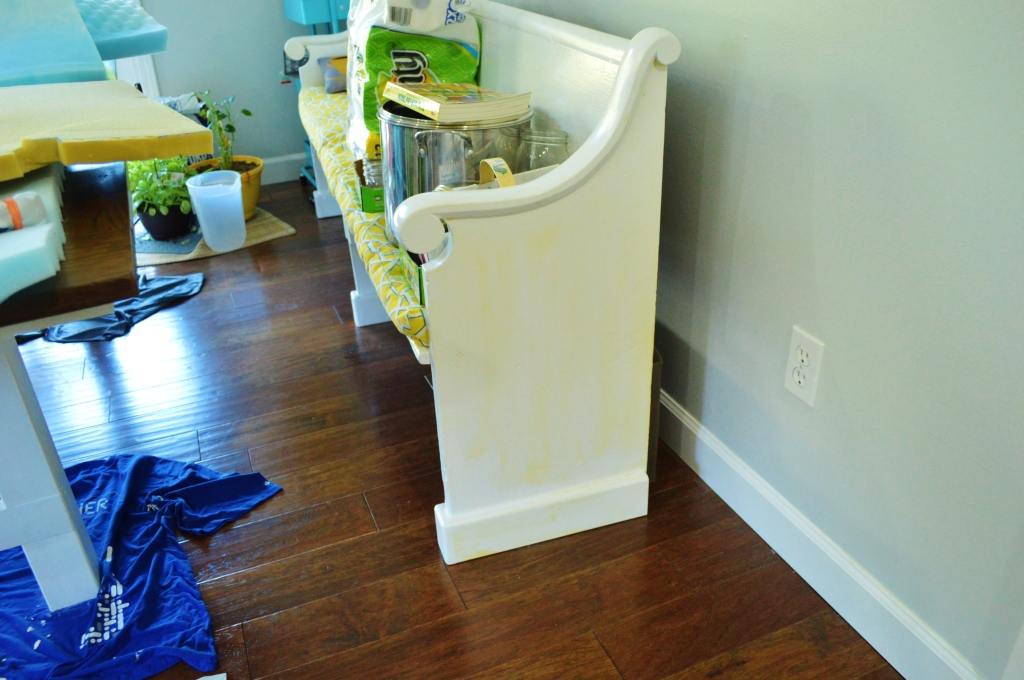 We thought the table leg issues were caused by the grain in the wood not being all the way dried when we painted it, but that doesn't explain why the pew discolored, considering it is almost 150 years old (we think). Of course, the trim at the base of the pew is new as well, so there isn't a clear reason parts of it yellowed and other parts didn't. Weird.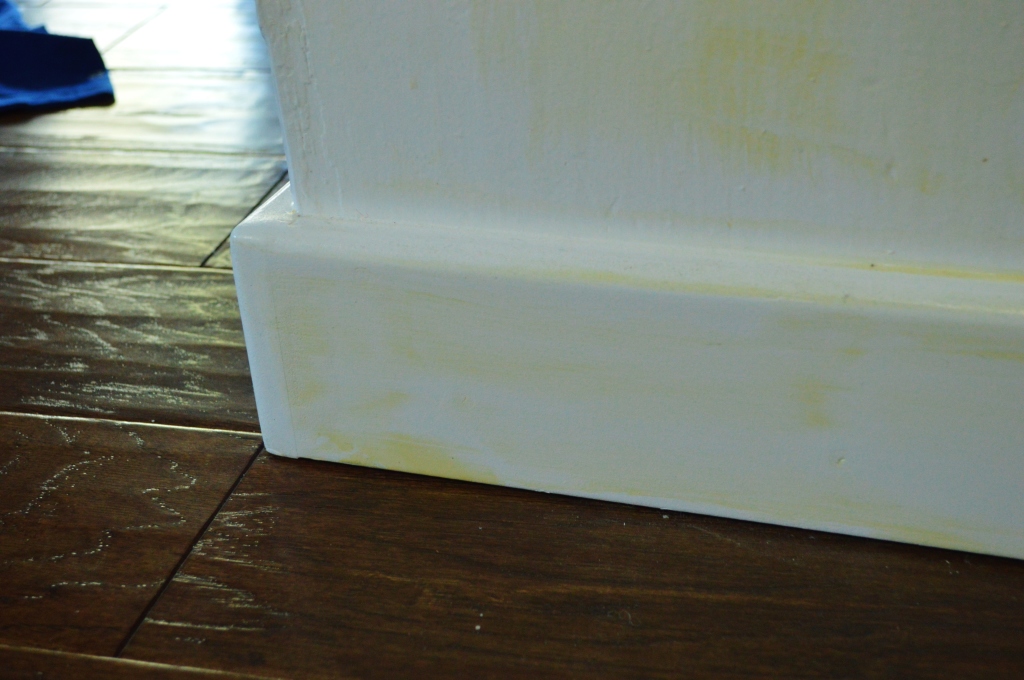 But, once I got the paint can out of the basement, it really didn't take long to touch everything up.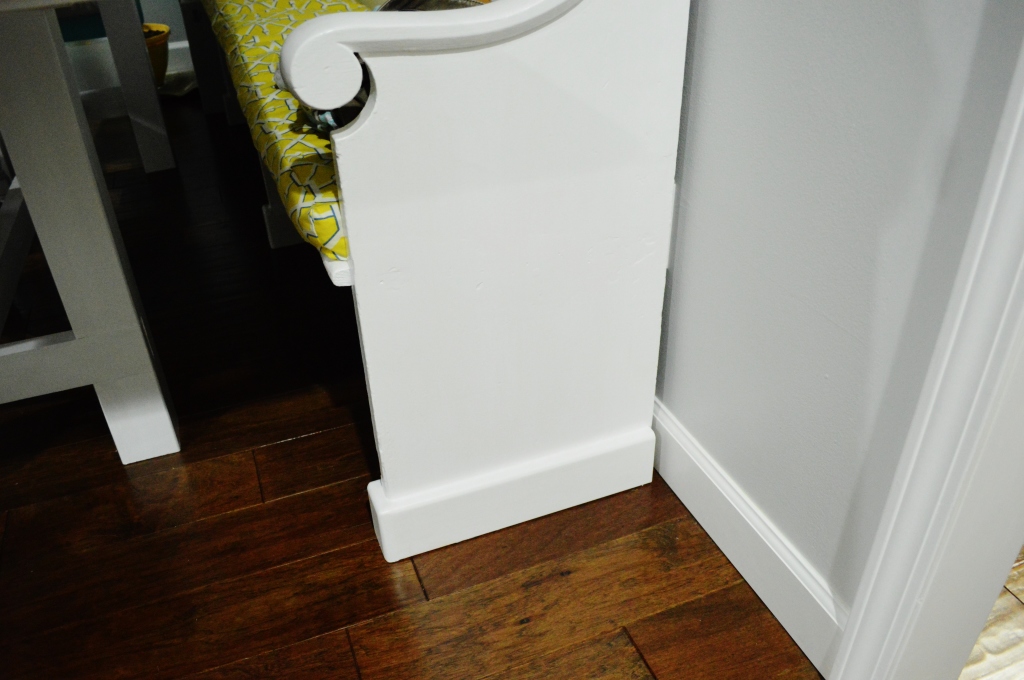 Much better now!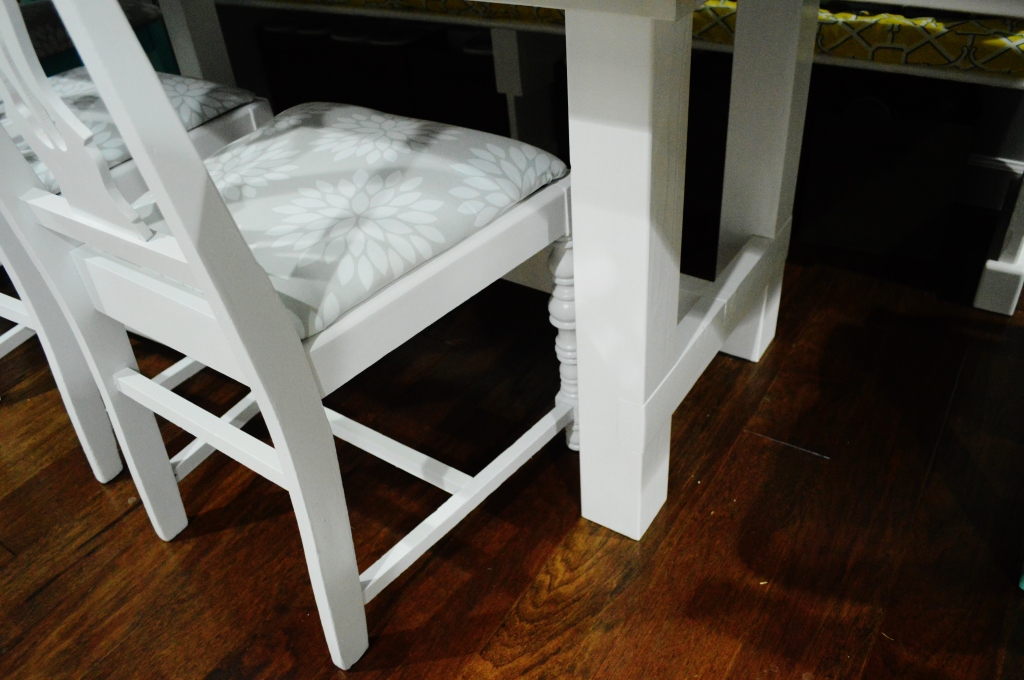 I was glad to get this touched up just in the time to have it all done with our newly refinished chairs. It's nice to have everything all nice and clean!