~ This post contains affiliate links, which means we will receive a small commission if you make a purchase after clicking on our direct link. Don't worry, it doesn't cost you anything extra. And, we won't recommend anything we're not personally a fan of! Please reach out if you have any questions about sponsorship or ads on our blog. We're happy to help explain how this works, and as always, thank you for reading and supporting LovingHere! ~
---
Let me tell you a little story about our living room and procrastination. More specifically, about our new wall clock, but I'll get to that in a bit.
(My LAST POST was also about procrastination. Maybe there's a theme or something going on here?)
So, we bought this clock from Target in March 2014. How do I know that? Because there's a post about it. (You can read it, HERE, if you want a trip down memory lane.)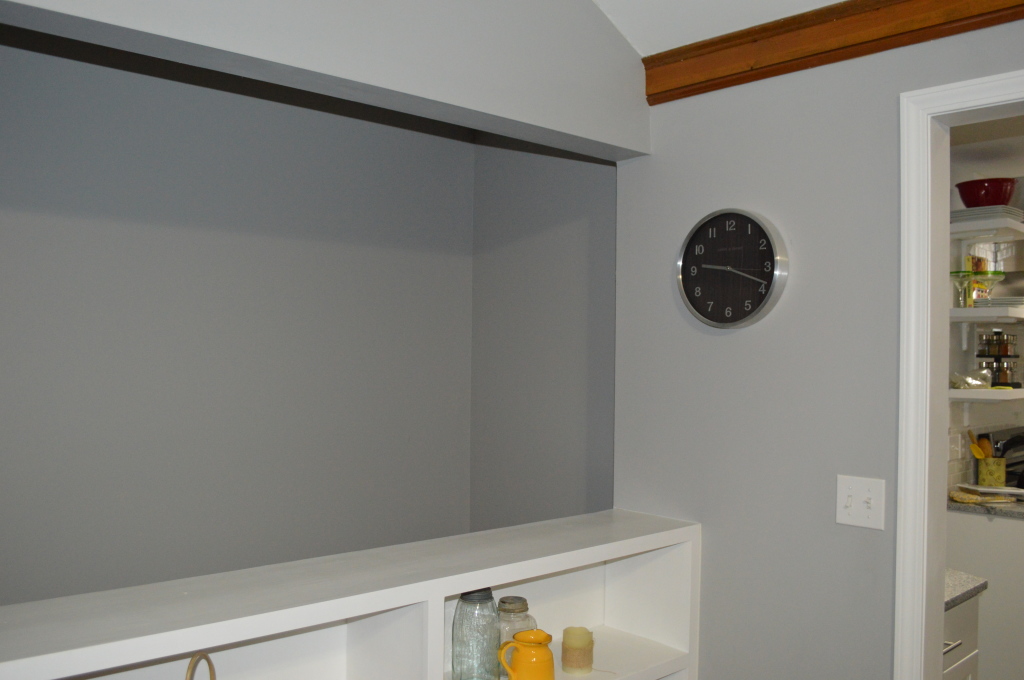 It lived over on the wall by the stairs for awhile, but when I added the clipboard gallery wall to that side of the room, the clock got booted.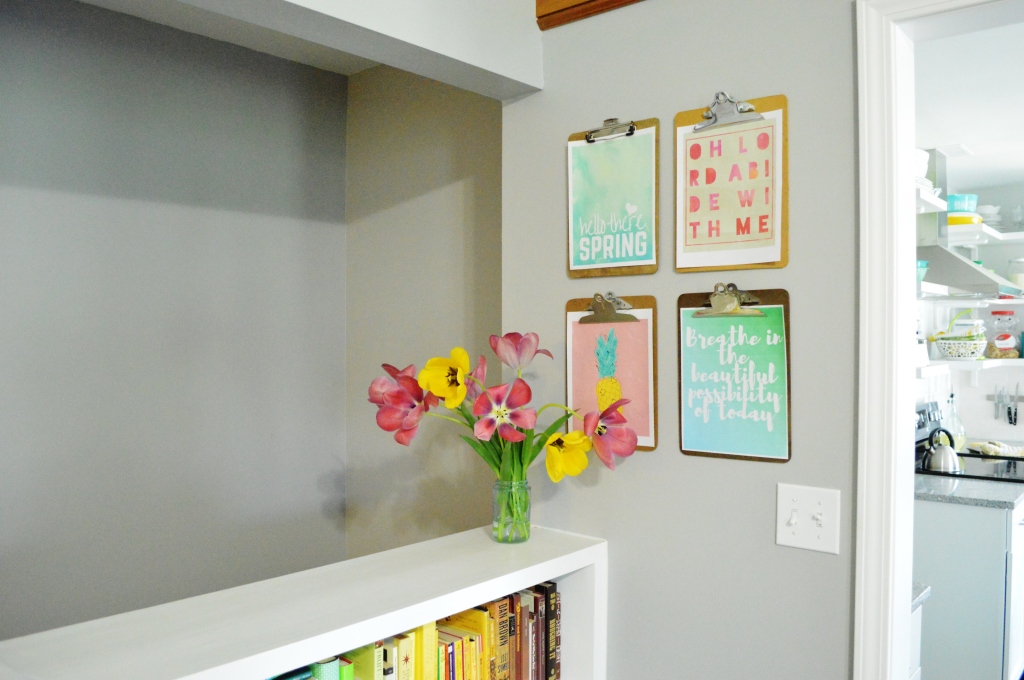 That was in January 2015. (There's a post about that, too. See how handy having a blog to document your life is? It's like having a google search for your memories!)
So, for a over a year and a half, we couldn't really agree on a new location for the clock. So, we just had the clock propped on the TV stand, which wasn't a great plan. At one point, it got knocked over and the glass broke, leaving the hands just exposed and begging to be played with by little fingers.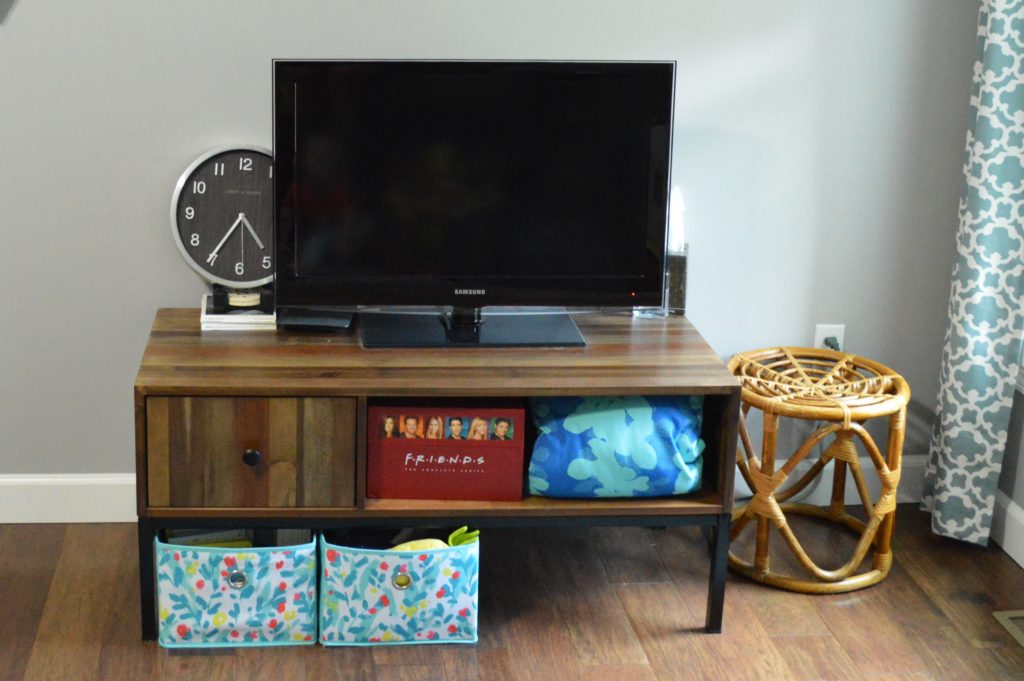 So, we moved it up and propped it up on the honeycomb shelves we made. HERE'S THE TUTORIAL for those, if you're interested.
But, the clock was too big and too dark to match the shelves.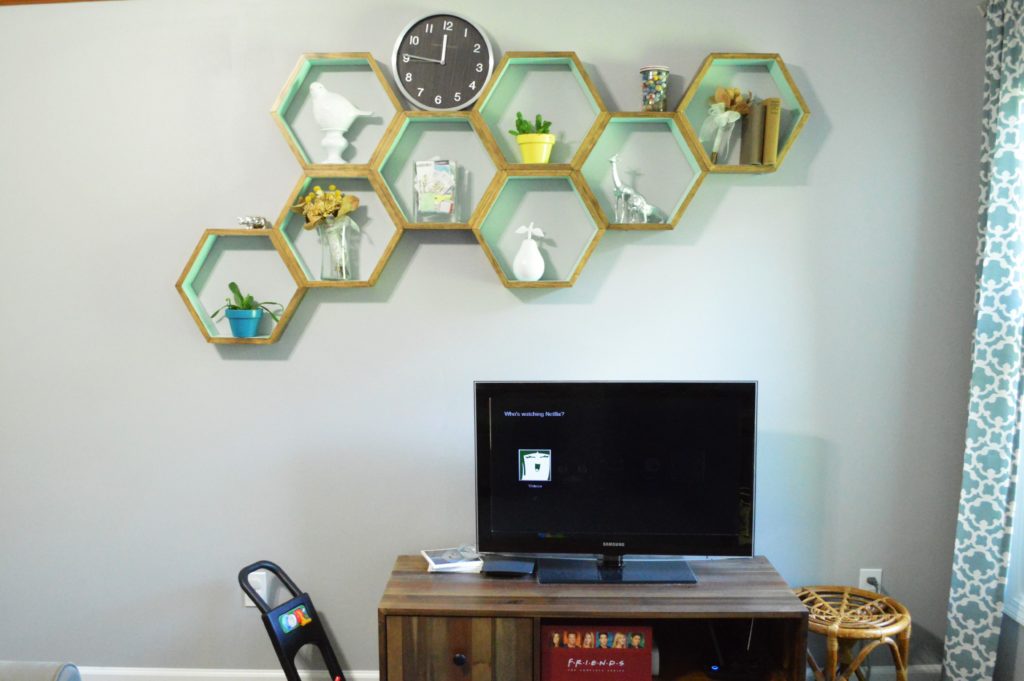 It was a temporary solution only, but we were lazy about figuring out a better solution because we couldn't find any cool clocks.
Finally, though, on a random Friday afternoon trip to Target, I grabbed a plain white clock, THIS ONE, to be exact, and brought it home to Wyatt. It was less than $4, so the investment wasn't significant in case we didn't end up keeping it very long. On Saturday, we got it hung up.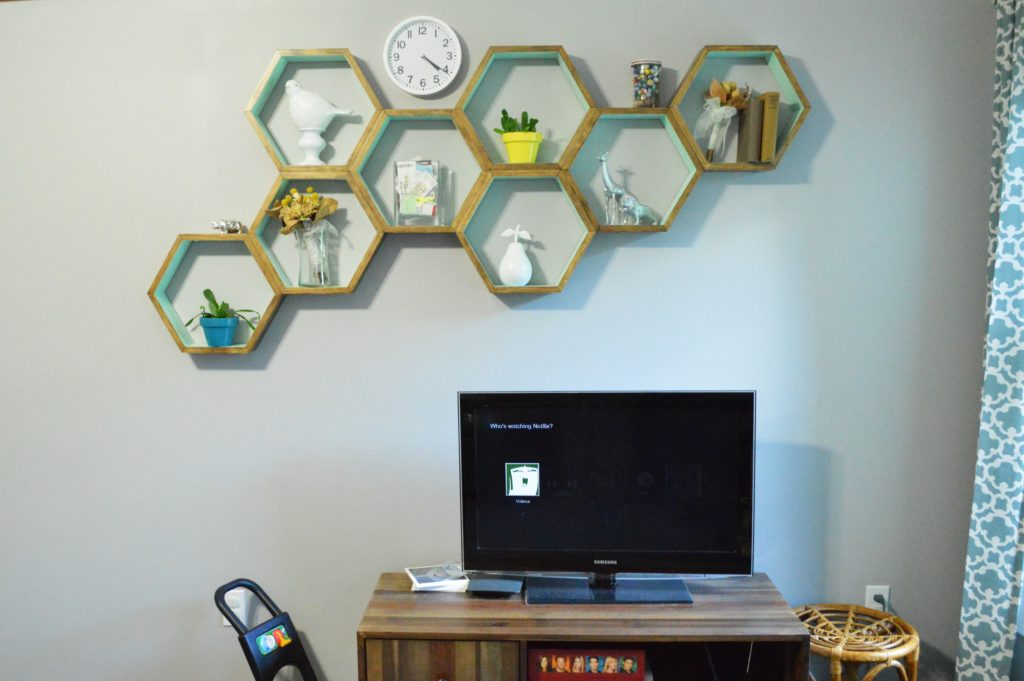 He wasn't thrilled, and to be honest, neither was I, but after 18 months, the simple white clocked looks pretty good to me considering it's actually hanging in it's place and I can cross something off the hypothetical to-do list in the back of my brain. And, I don't have to worry about it tipped over and falling on Will if he gets especially rambunctious with his bubble mower or something.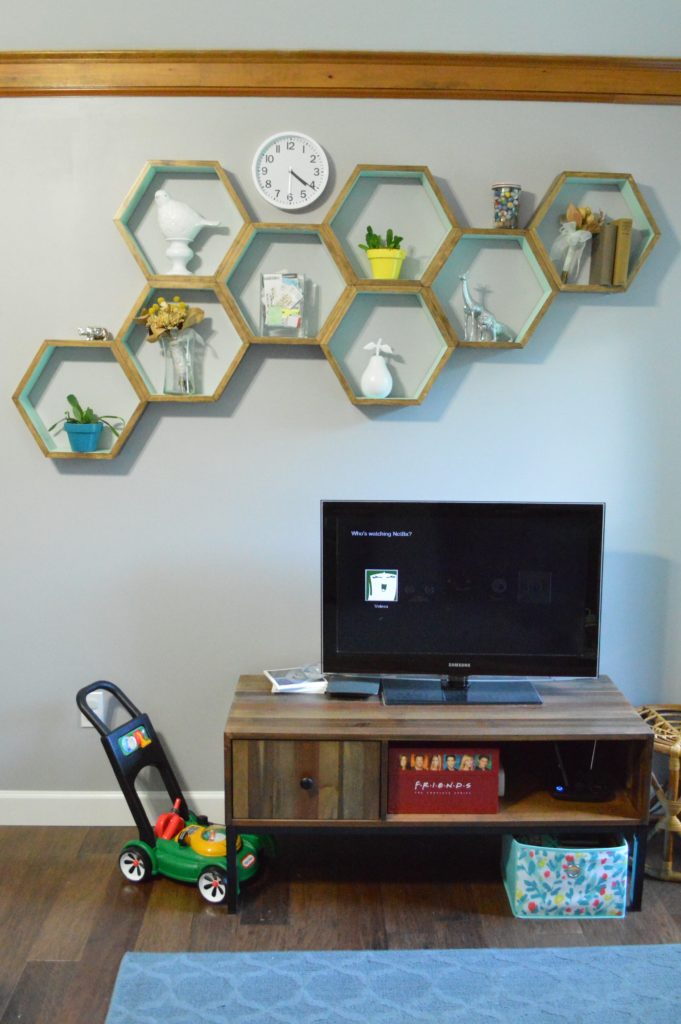 A small change, but nice to look up and see a clock that's actually hanging on the wall rather than propped haphazardly against the wall.
What do you think? Worth it?