Several, several weeks ago, I posted this photo on Instagram: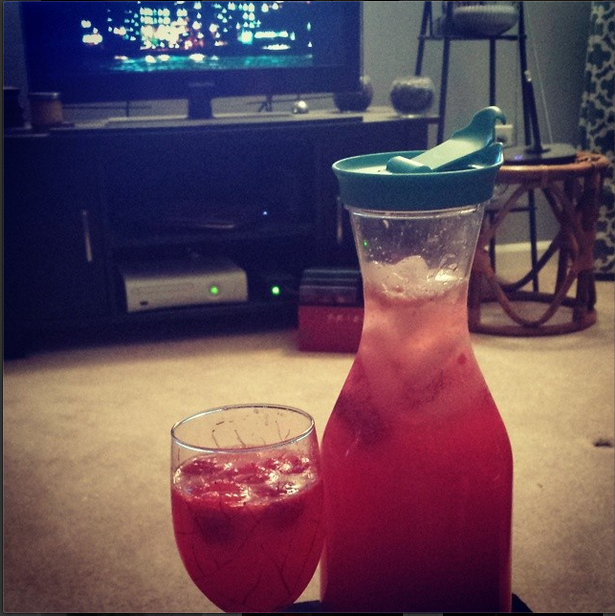 That was the weekend before my birthday, and it was a fun few days that involved some last-minute recipe creations, namely a raspberry-limeade concoction…spiked with some citrus-flavored rum.
I have to say I was a bit surprised by how well the rum went in this recipe. If I had my choice, I probably would have used citrus-flavored vodka, but the rum really made this drink feel summery and almost tropical.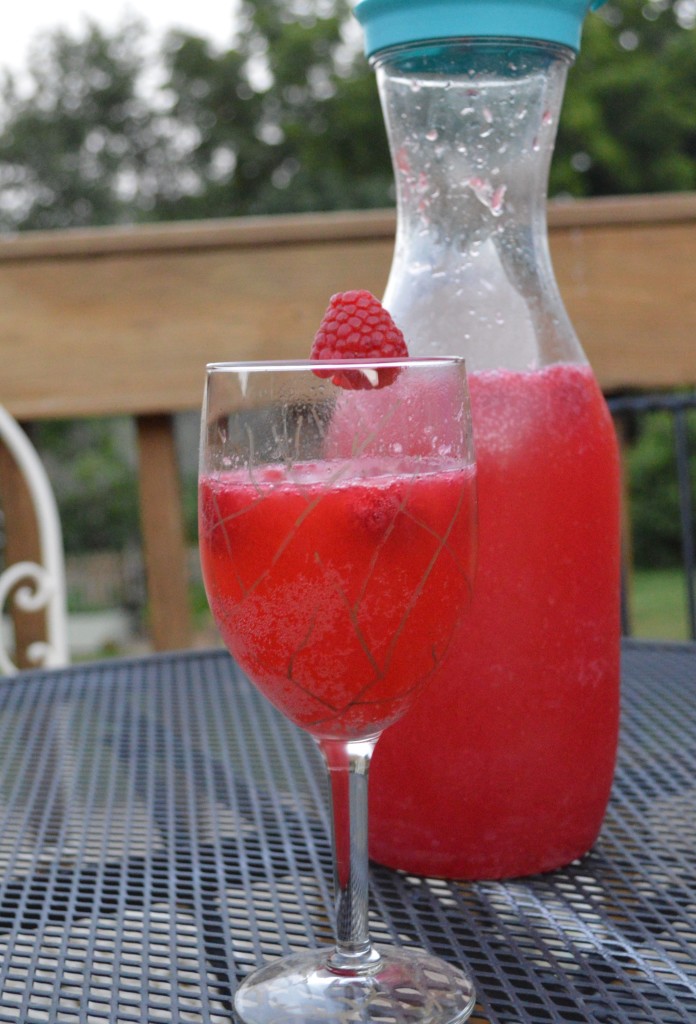 To get started, I simmered about 6 ounces of fresh raspberries in a sauce pan on the stove with the sugar and water.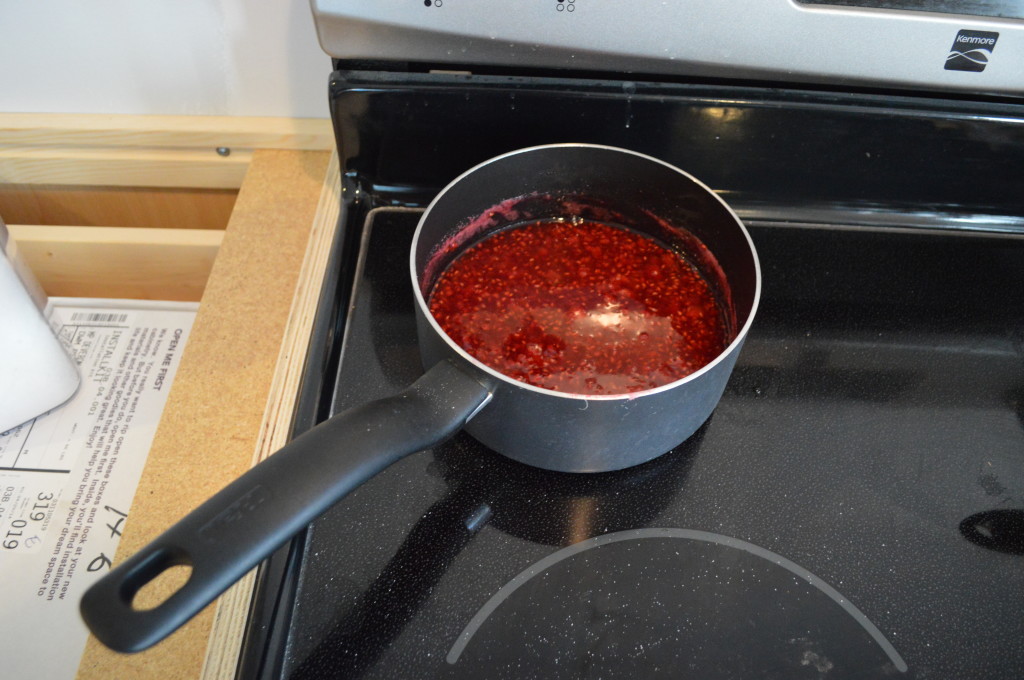 Have I mentioned I like fresh raspberries?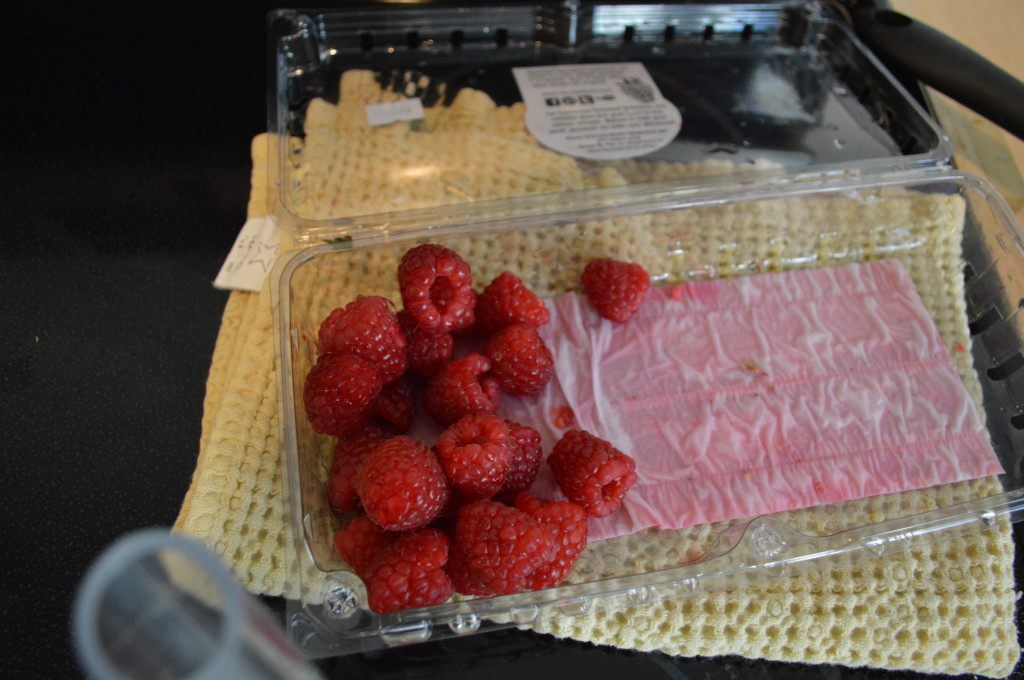 After the water started to bubble a little and the sugar had all dissolved, I used the back of the spoon to muddle the berries and really squeeze out all their good flavor and juices.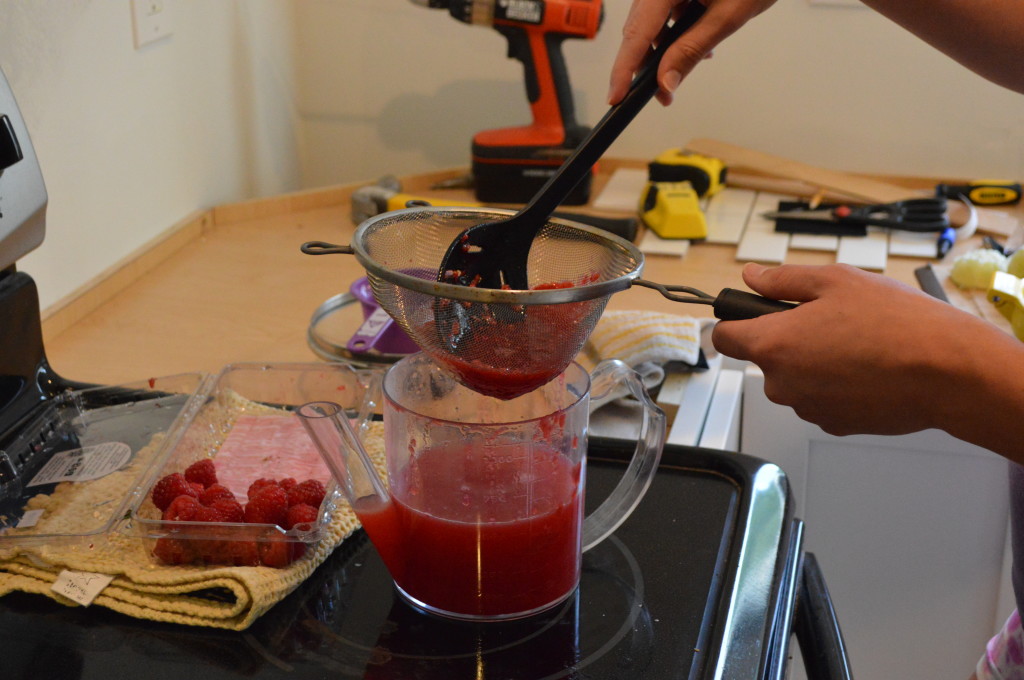 Meanwhile, I was working on the limes. Wyatt pre-squeezed them a little by rolling them on a hard surface to release the juice.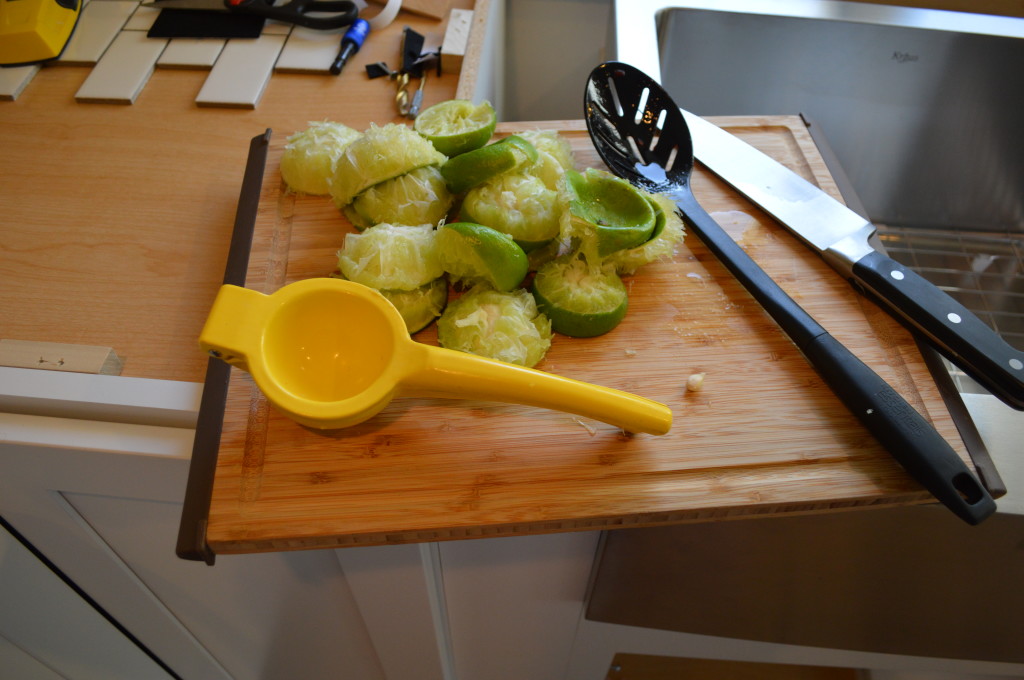 Then, I cut them in half and used my citrus juicer thing, one half at a time to start with. It's really made for lemons, which are larger, so I ended up having to put two halves in at a time to really get all the juice out.
Finally, I ended up with about a half of a cup of lime juice.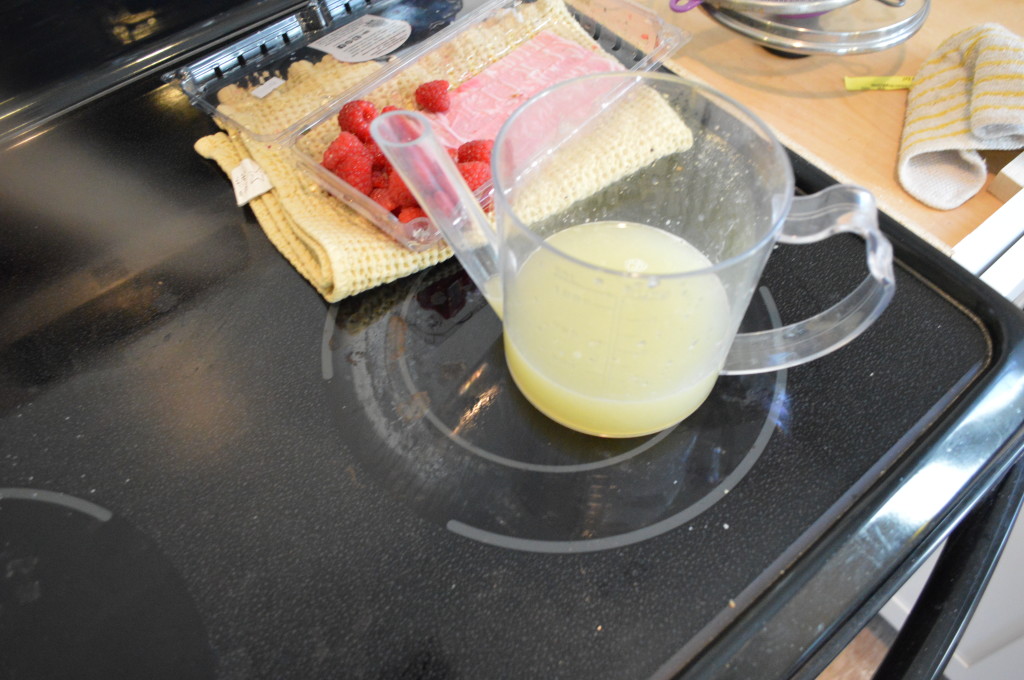 Then, it was time to strain the raspberry syrup to remove the seeds. I used a spoon to press out as much juice as I could using a mesh strainer.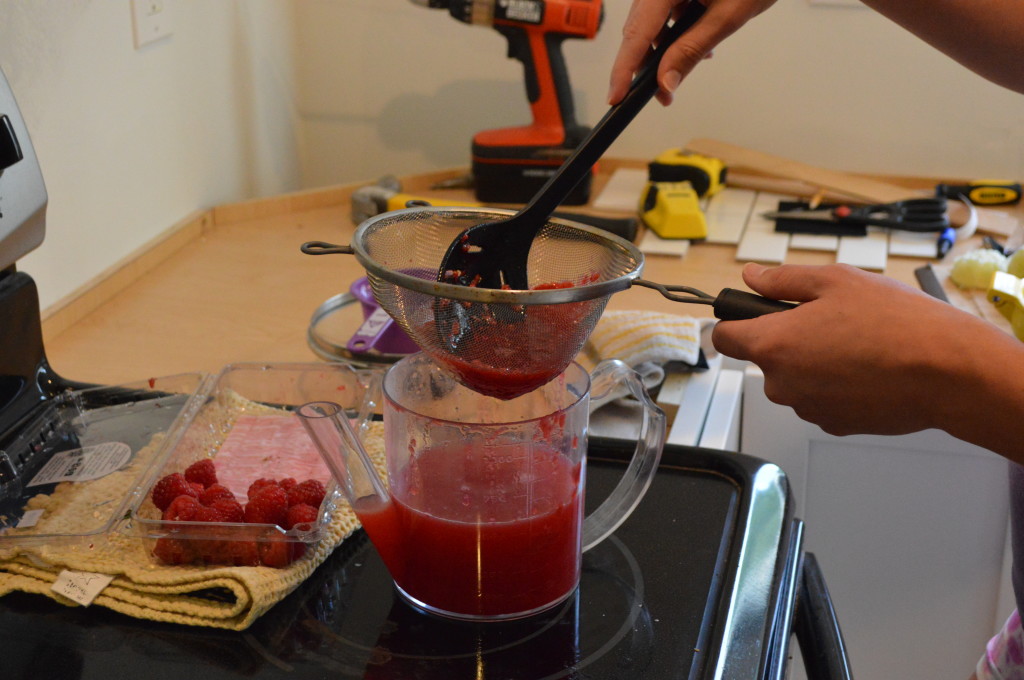 And I poured all my ingredients in a pitcher, filling it the rest of the way up with some lemon-lime soda.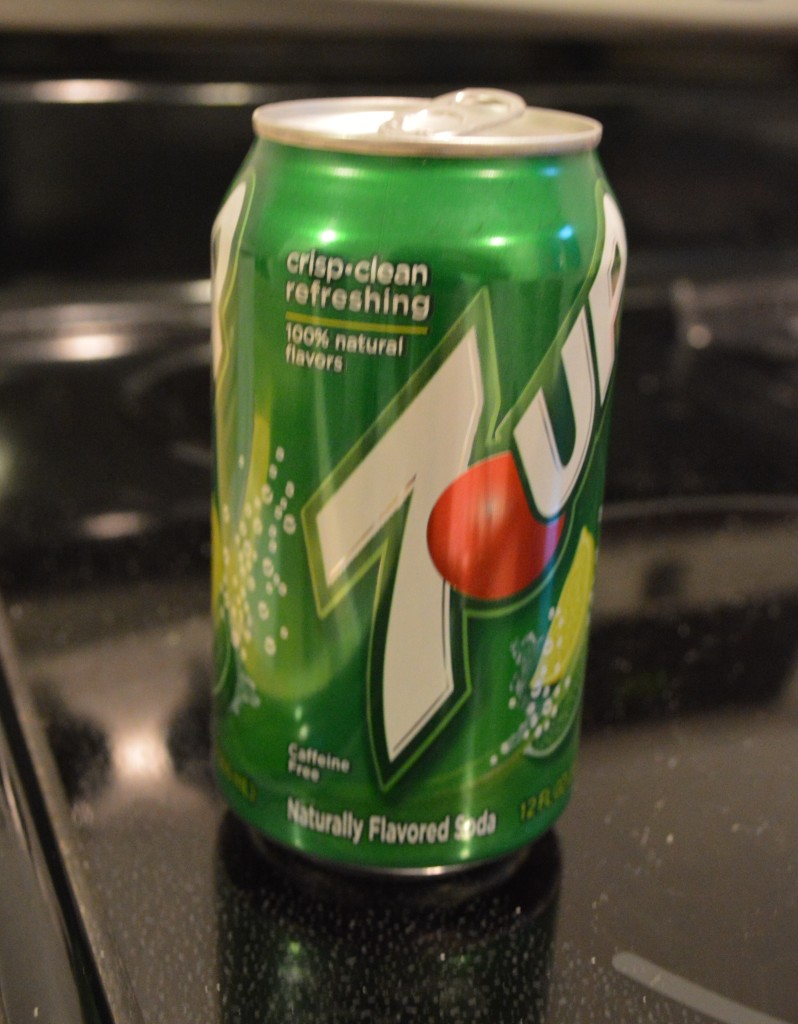 This is the time to add your rum, or vodka, or whatever you want to spike your drink with. You could also leave the alcohol out altogether and it would still be tasty.
Then, I poured my drink in the only wine glass I could find (our kitchen is still spread all over the house) and started sipping my special drink.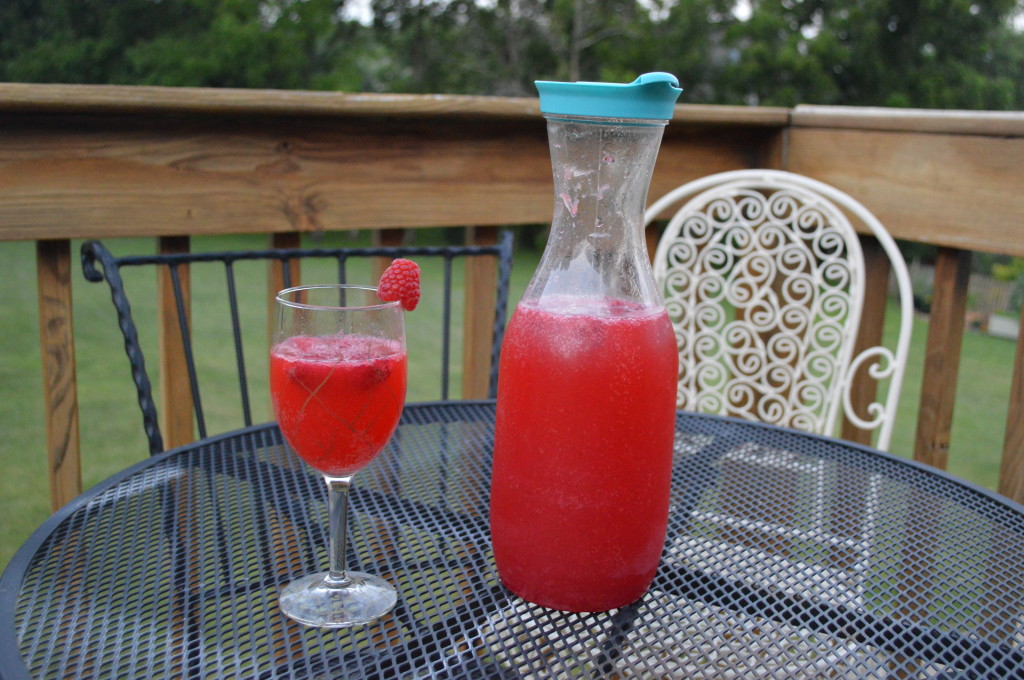 Delish!
Ever made homemade limeade before? This was my first time, but it tasted so much fresher and natural than the versions you buy at the store, or at Sonic. What other flavors do you think would be good? Strawberry? Peach? Mmmm…