It's time to fess up and share a sort of non-update in the form of a yearly home goals update. It's summer, and that means it's time for the halfway point panic, right?
Well, read on for what we've done so far, what we still have to do, and how I'm learning to cope with the realization we can't always do everything we want.
1.Finish the basement family room.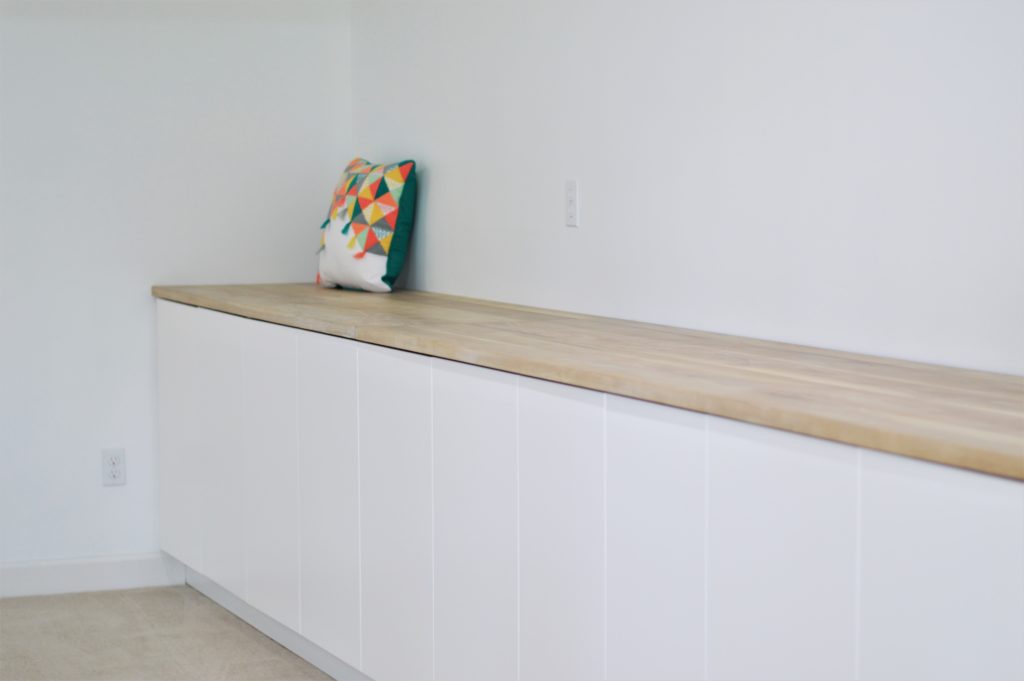 This isn't finished yet, but it's well underway and I'm confident we'll finish it. The only big projects that are left are finishing the baseboard trim, and updating the lighting fixtures.
Here's a little list of what is currently still needed down there:
Baseboard trim (painting and installing)
Touch up paint on gray stair wall
Replace light switches and vent covers –there are only 2 more to do–this is almost done!
Paint can light trim silver
Replace handrail for stairs
Paint closet under the stairs
Furnish and decorate
But to be fair, here's everything we HAVE completed:
Whitewash brick fireplace
Replace the leaky door
Add extra vent to utility room
Repair, scrape and repaint the ceiling (we hired this out, but it still counts)
Replace old outlets with white, tamper resistant outlets
Install built in cabinets along north wall
Replace all doors
Paint door and window trim
Install wood counters
Get a sectional for the main living space
2. Do at least one concrete project.
I have so many thoughts on this…no time to do any of them.
3. Finish organizing the garage.
Um, this may be a winter project. Ha!
4. Revamp the laundry room.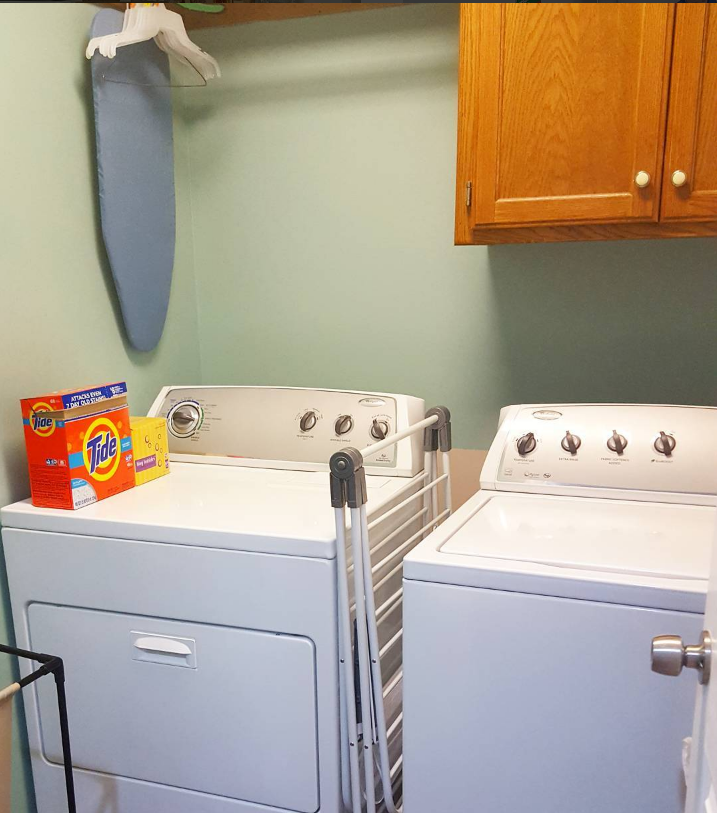 No progress, other than a deep clean last month. This will be after the basement and the nursery. I hope. Fingers crossed. We're moving so slowly lately.
5. Rebuild all or some of the garden beds. 
One is mostly done…the others are in progress…we're getting into the heat of the summer so it's hard to be motivated to work outside. Will likes helping with the watering, but it's awfully hot for us all to be out there working.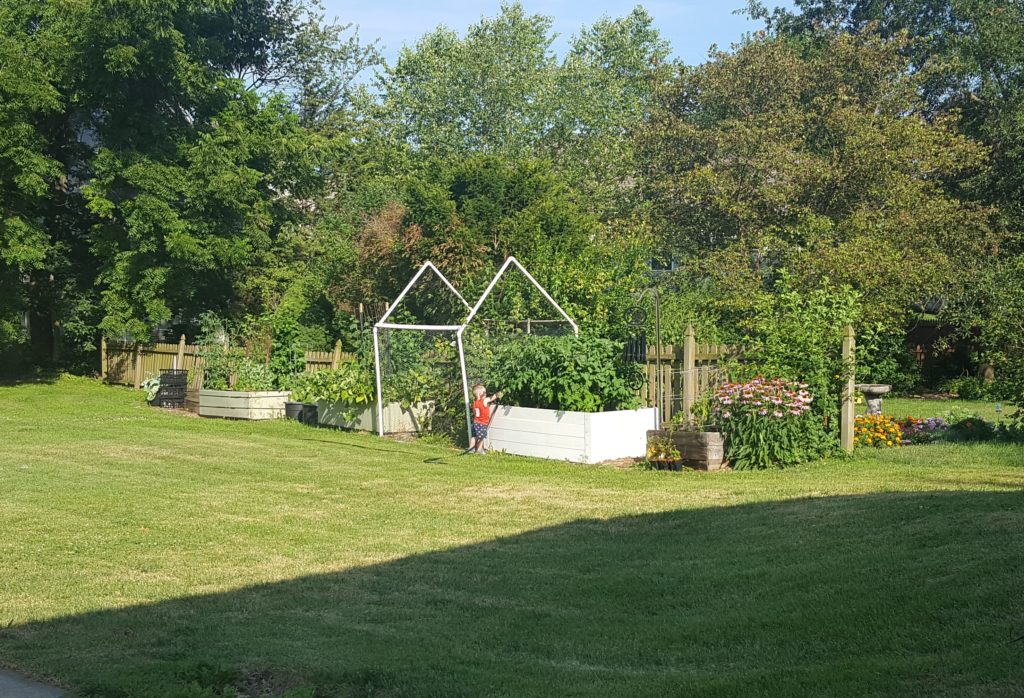 6. Maintain no more than 10 magazines in our "to be read" stash. 
We're really making progress on this. I think there are currently around 10 to-be-read magazines in our house, a few in the living room and a few in our bedroom. The poor wooden box I stash them in is breathing a sigh of relief.
7. Finish 24 books. 
Great progress on this so far. Currently at 17/24. Here's what I've read so far:
The Joy of Less – Francine Jay
Baby Laughs – Jenny McCarthy
Bricking It – Nick Spaulding
The Cat Who Came to Breakfast – Lilian Jackson Braun
Wild and Free – Hayley Morgan and Jess Connolly
The Best Yes – Lysa Terkeurst
The Cat Who Said Cheese – Lilian Jackson Braun
The Cat Who Went Into the Closet – Lilian Jackson Braun
Loving My Actual Life – Alexandra Kuykendall
The Cat Who Knew a Cardinal – Lilian Jackson Braun
Talking As Fast as I Can – Lauren Graham
The Cat Who Blew the Whistle – Lilian Jackson Braun
The Cat Who Moved a Mountain – Lilian Jackson Braun
The Cat Who Could Read Backwards – Lilian Jackson Braun
The Cat Who Wasn't There – Lilian Jackson Braun
Chasing the Last Laugh: Mark Twain's Raucous and Redemptive Round-the-World Comedy Tour – Richard Zacks
The Cat Who Ate Danish Modern – Lilian Jackson Braun
Three more are currently in progress and I have a few others I'm excited to start soon.
Comfort Detox – Erin Straza
Autobiography of Mark Twain, The Complete and Authoritative Edition, Volume 1 –  Mark Twain, Harriet E. Smith, Benjamin Griffin, Victor Fischer, Michael Barry Frank
The Cat Who Turned On and Off – Lilian Jackson Braun
Harry Potter and the Sorcerer's Stone – J.K. Rowling
Wait and See – Wendy Pope
Monsieur Pamplemousse Hits the Headlines – Michael Bond
And if that isn't enough, I'm very excited to start reading The Wizard of Oz soon, too. (Yes, I have a TON of books in progress at once. No it isn't confusing. I like to read or listen to different books depending on what I'm doing.)
8. Finish decorating our master bedroom.
The new bed is fixed (need to share about that) and I do have new curtains in there, but they aren't really amazing or anything. Where I'm really stuck is with the new nightstands. I CANNOT decide what I want and anything I like is over $200 for one…and when you need two of them…well, that isn't happening. I'm seriously more stuck than I have ever felt before.
Help!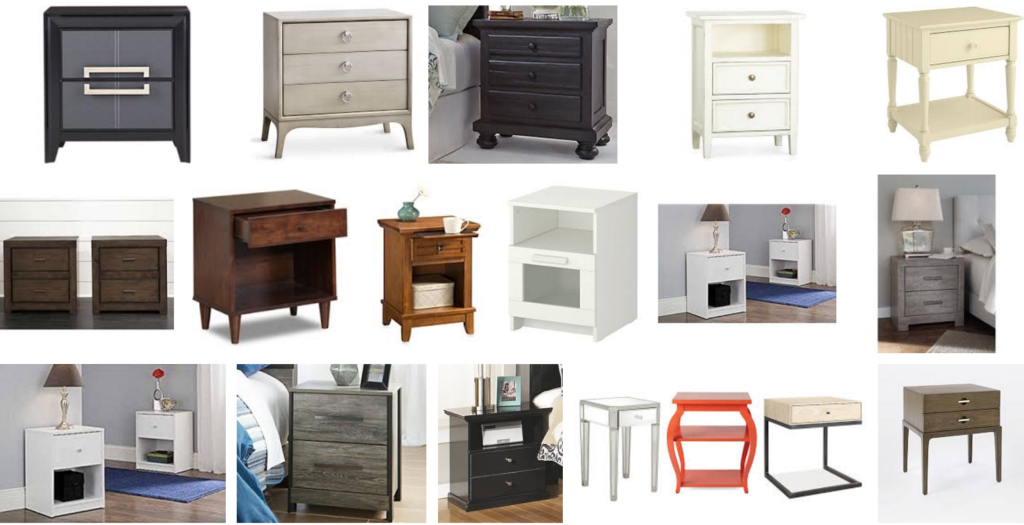 9. Replace or paint the front door. 
Still no progress here. Honestly, it gets pushed to the bottom on the list for the summer because the angle of the sun isn't as direct on the door and we don't notice the problems with it as much as we do in the fall, winter, and spring.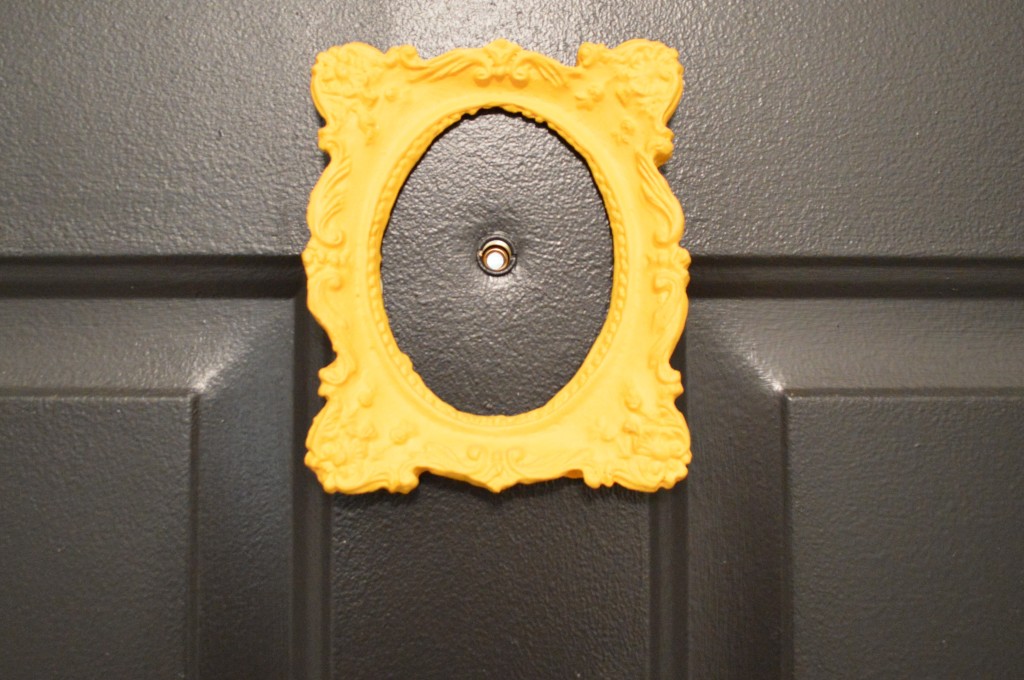 10. Replace the garage door. 
Still in need of replacement. Still planning to do this the same time we do the front door…and yes, it's getting worse.
11. Get my office organized. 
This is sort of on hold since we're moving the office to the basement to make room for our second nursery. I need to figure out the plan for down there, probably buy some new organizing pieces (maybe a new filing system) and some more book storage, and then get to work I guess.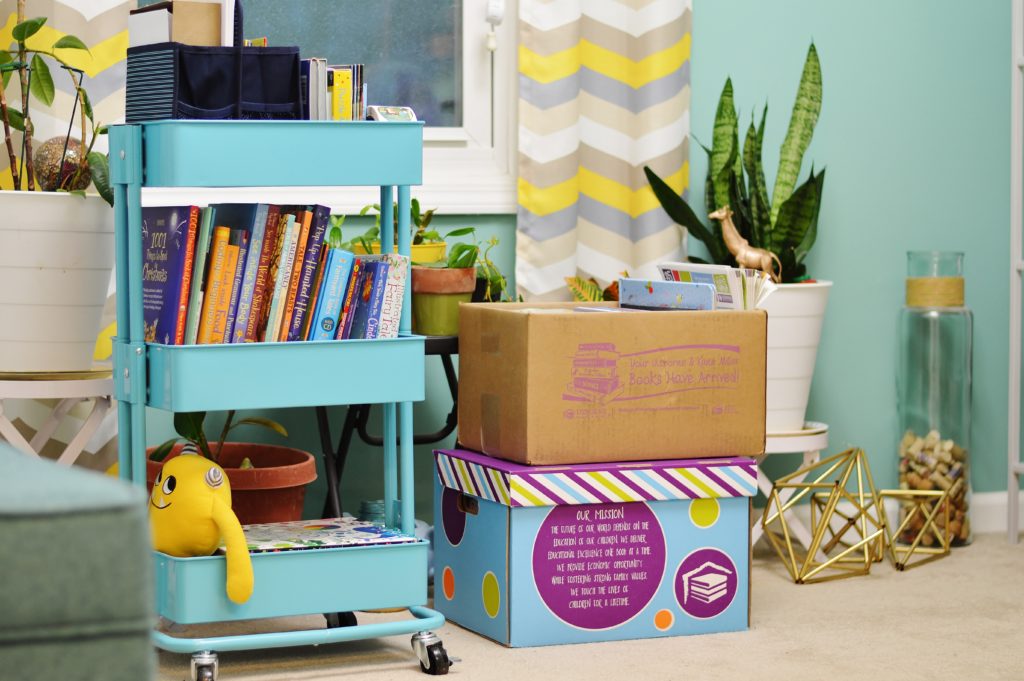 12. Take a family vacation. 
We went to Branson with Will and that was good, except for getting sick and stuff…but all in all, I really want to go again this summer/early fall, before Baby arrives on the scene and throws off our traveling mojo for awhile. Or maybe this baby won't hate the carseat so much and we'll be able to travel more. Fingers crossed!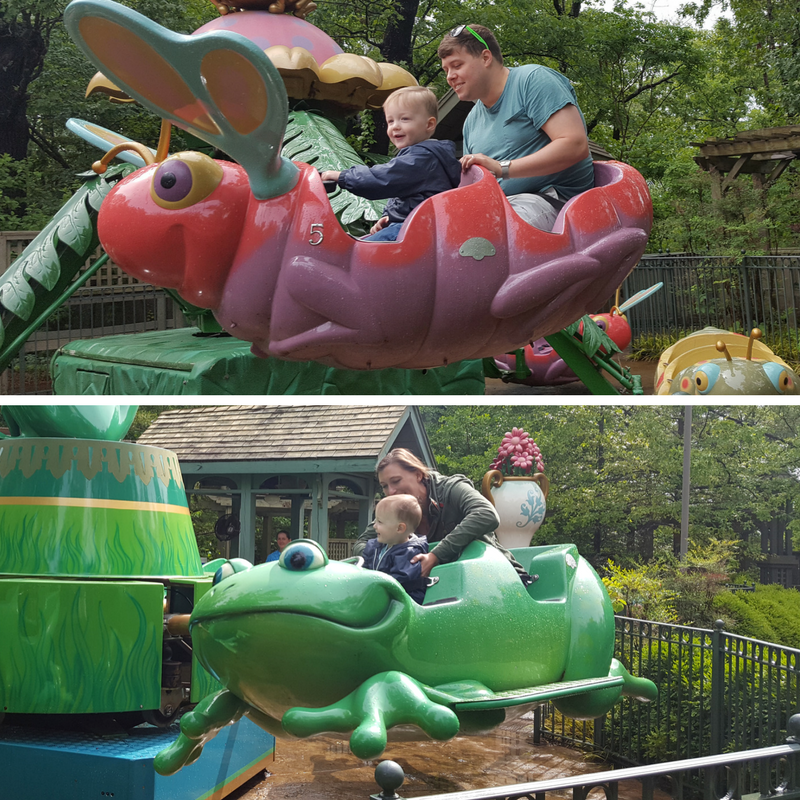 13. Take a couple vacation. 
We took a short trip to Tulsa, and an even shorter overnight trip in July, so we're doing pretty well on this…not sure we'll have time for a big trip before baby comes…Wyatt is really busy with a work project that means he can't take off much right now.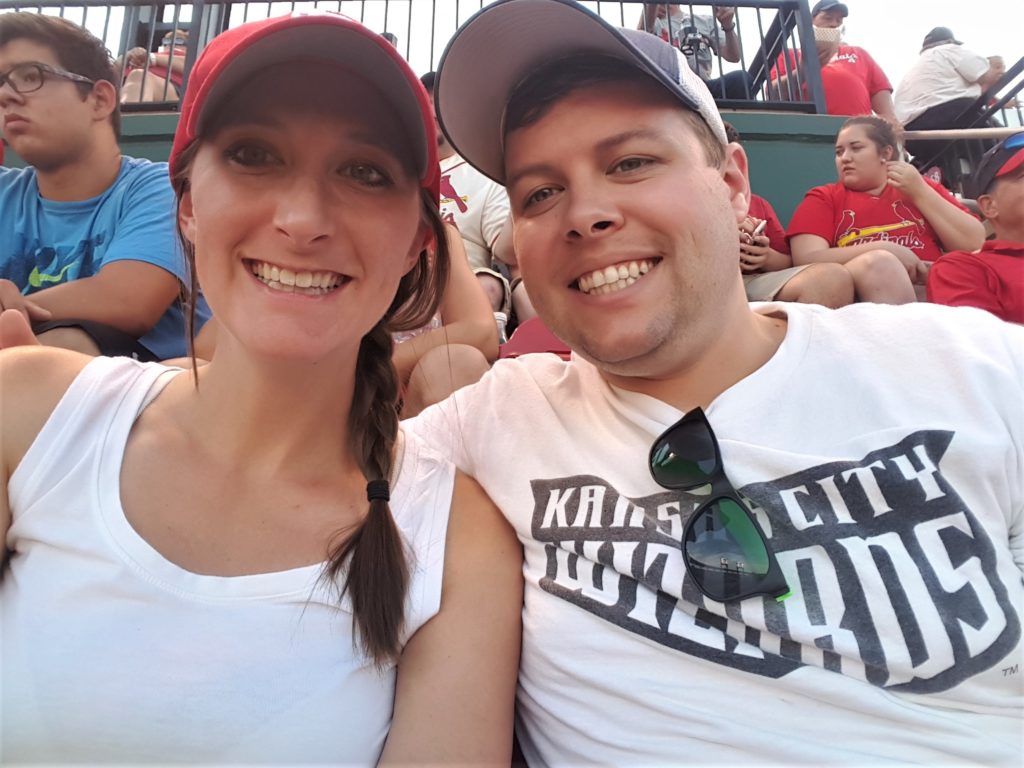 14. Conquer the toy clutter
The basement built-ins aren't fully organized yet, but I'm starting to work on them and I am already loving the toy storage they offer. Just look at this outdoor toy cabinet—there's even room for lawn mower parking in there!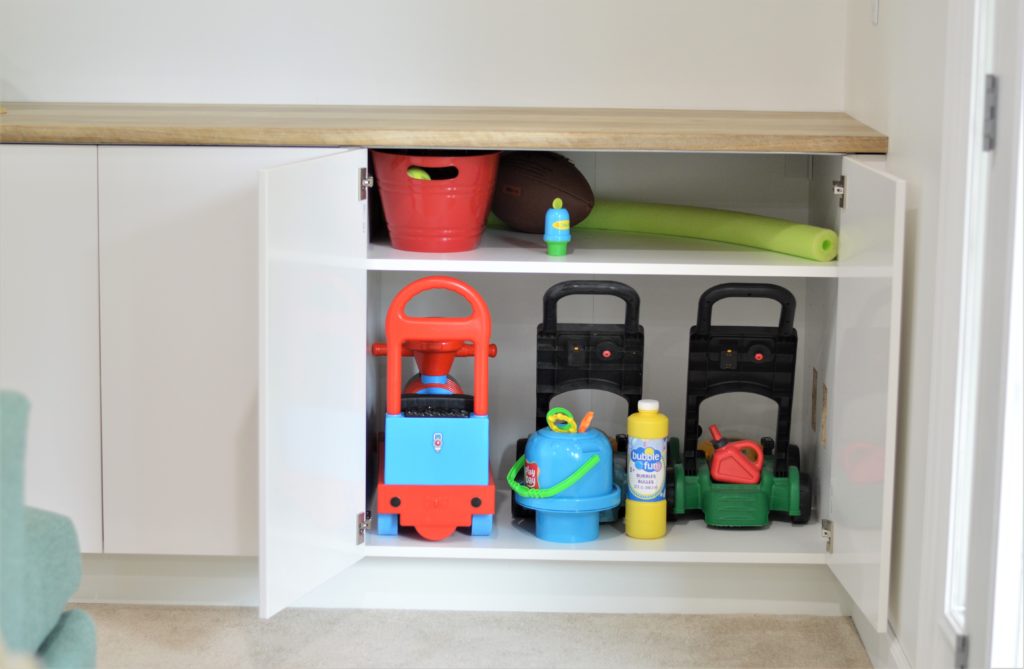 I so appreciate not having to have everything sitting out all the time and I think it helps Will stay more focused too, when he only has a couple things to choose from at a time.
15. Finish and order more photo books. 
Um…yep…still behind here too. Boo. We have the photos, just need to get the book layout finished and ordered.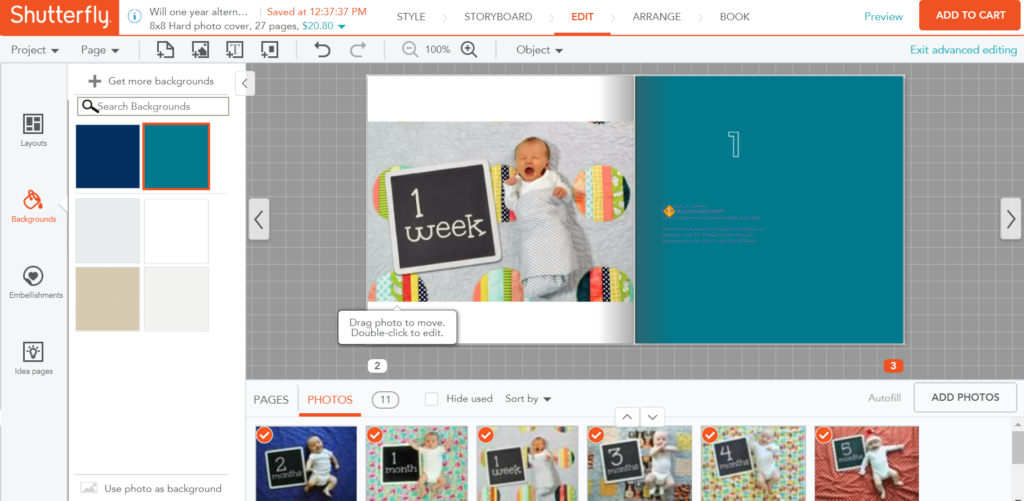 We're still so far behind on these goals based on my hopes for the year, but the timing has been so hard with Wyatt working late a lot and me being sick and lazy. I'm still hopeful, but we may have to either prioritize and skip a few things or kick up the progress quite a bit to finish out the year. And either one of those options will be okay. If there's one thing I'm learning this year, it's that it's okay to have grace with ourselves and our home. It's a hard lesson, because I'm a planner and a do-er…not a sit-and-relaxer…but when you're pregnant and sick and busy with the "have-to-get-done-work tasks" that life sometimes gives you, things just have to slow down a bit.
And that's okay. It's a busy season, and an even crazier season is headed out way when Baby 2 arrives in October…so learning grace and patience now is probably just practice for more hard lessons to come.
But, this post did motivate me to do something. Anything. To tackle one item on the list, so I'm off to finish some work tasks, start another load of laundry, pick Will up from school, return our library books, and then trade off parenting duties with Wyatt so I can do to a staff meeting at church…and then, maybe after that I'll get to tackle something from this list.
😉
What are you working on these days?