When we last left off talking about Beanie's nursery project, the room looked like this: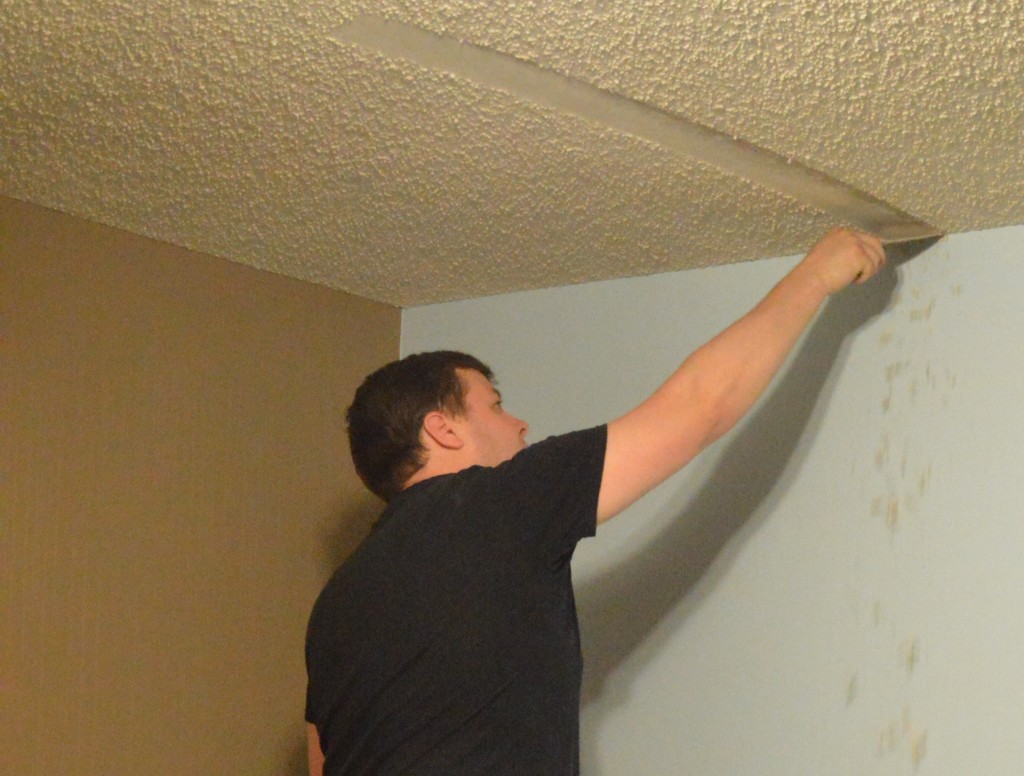 We finally finished scraping the popcorn off the ceiling, then remudding, sanding, and painting it. The ceiling in there feels so fresh and new.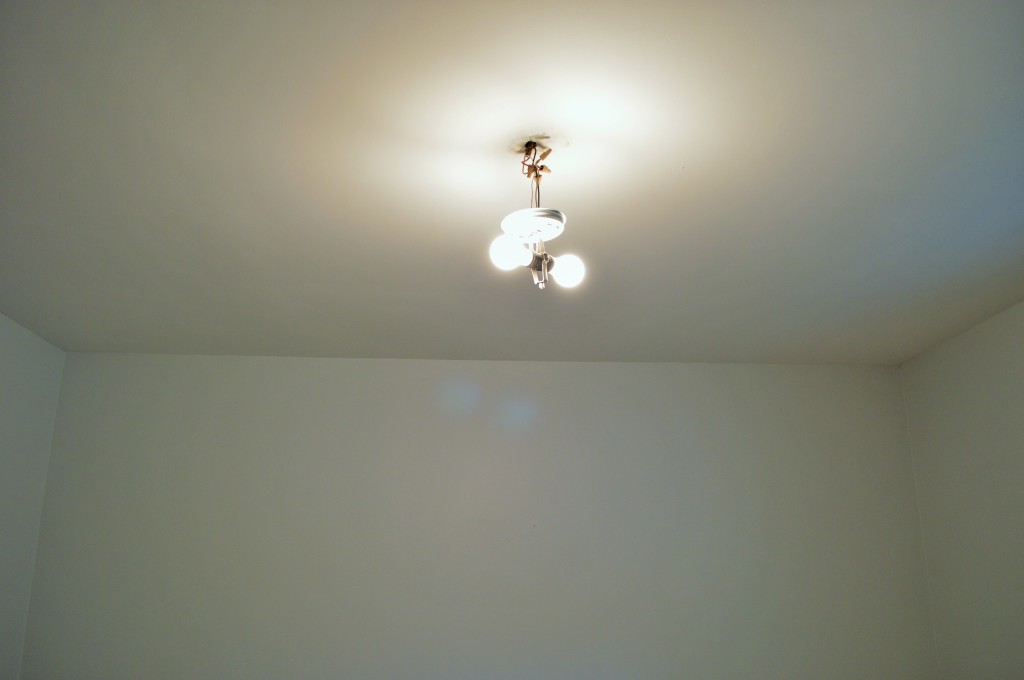 And now, thanks to a few nights of painting, the walls, do too!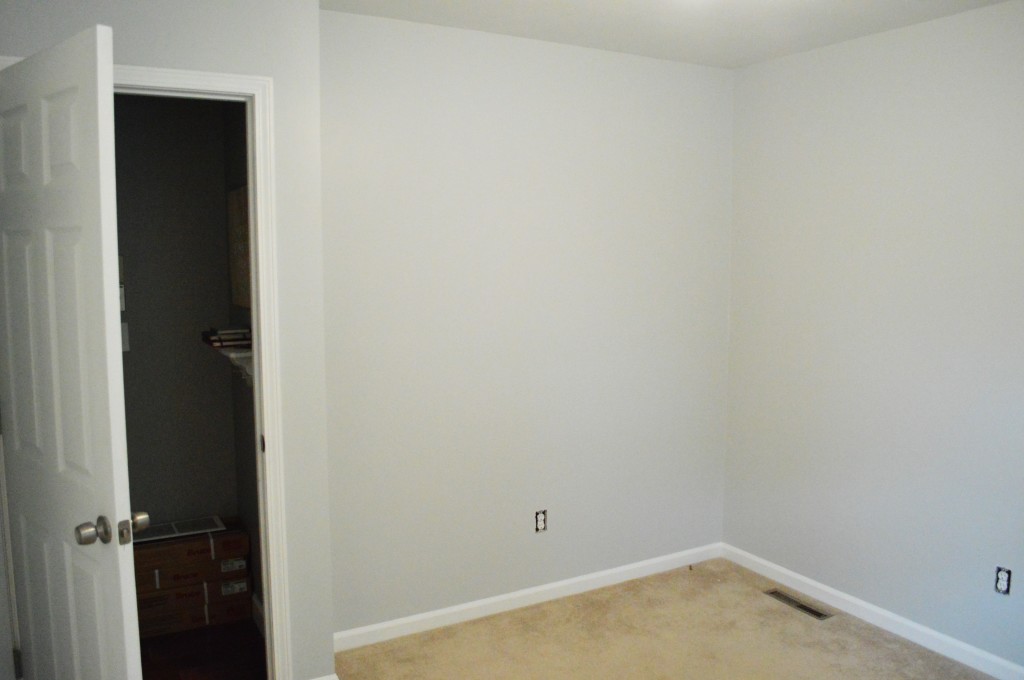 We made sure to prime it first since we were going from a darker brown color to a very light gray.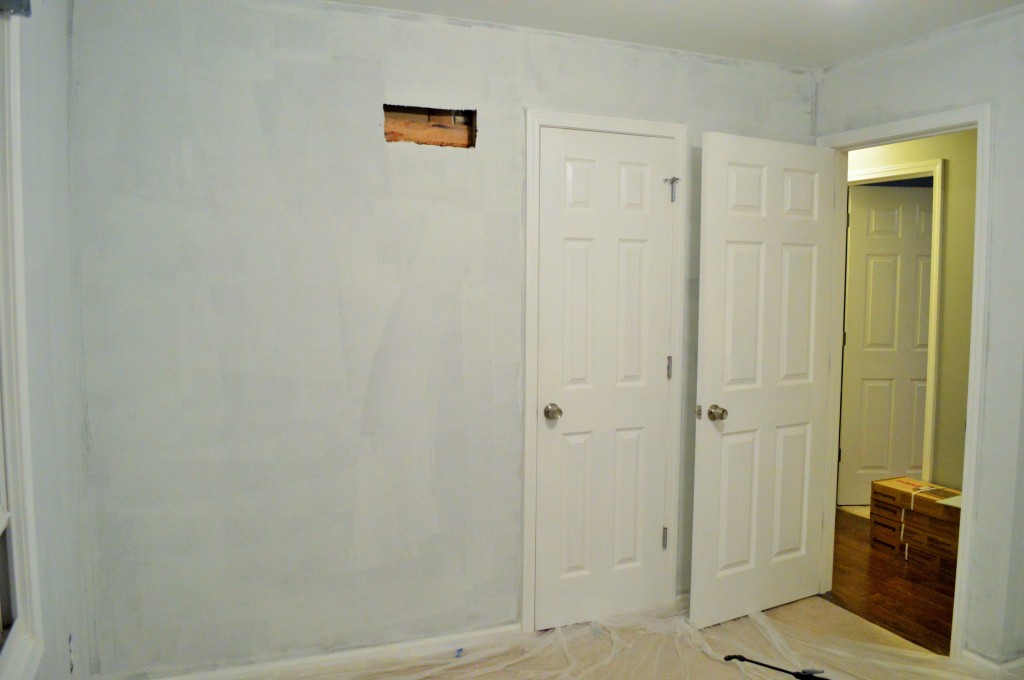 It covered pretty well, considering…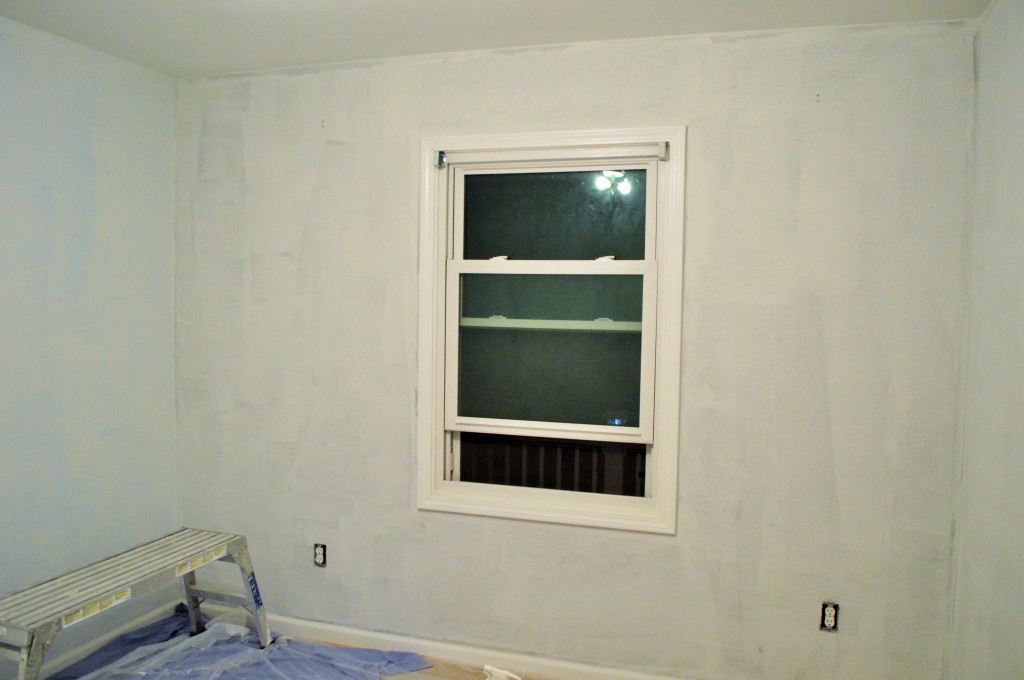 Then, we got to work with the actual wall color.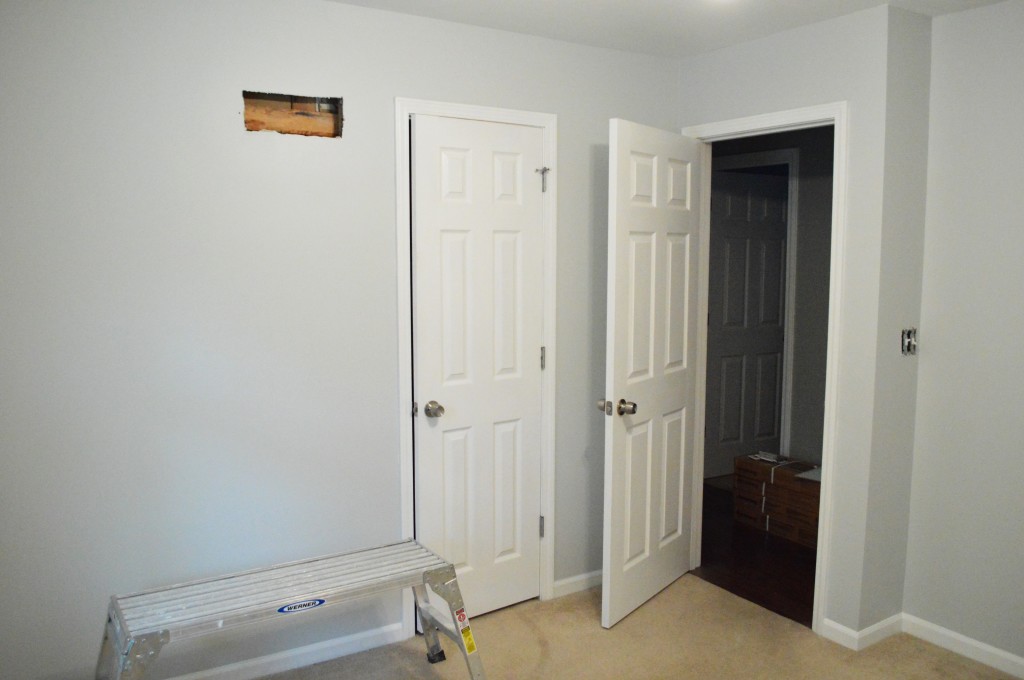 I like how subtle and bright it is.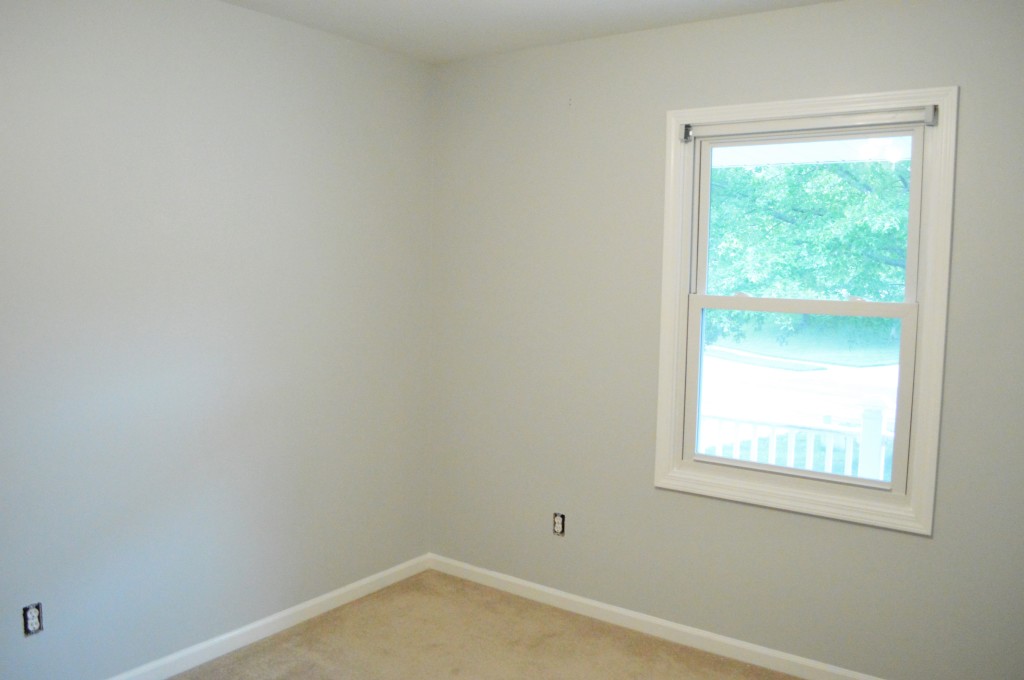 For the actual color, we went with Clark Kensington Paint and Primer in One in Vapor Mist. It turned out to be exactly what we were hoping for as a base for our modern gender neutral nursery.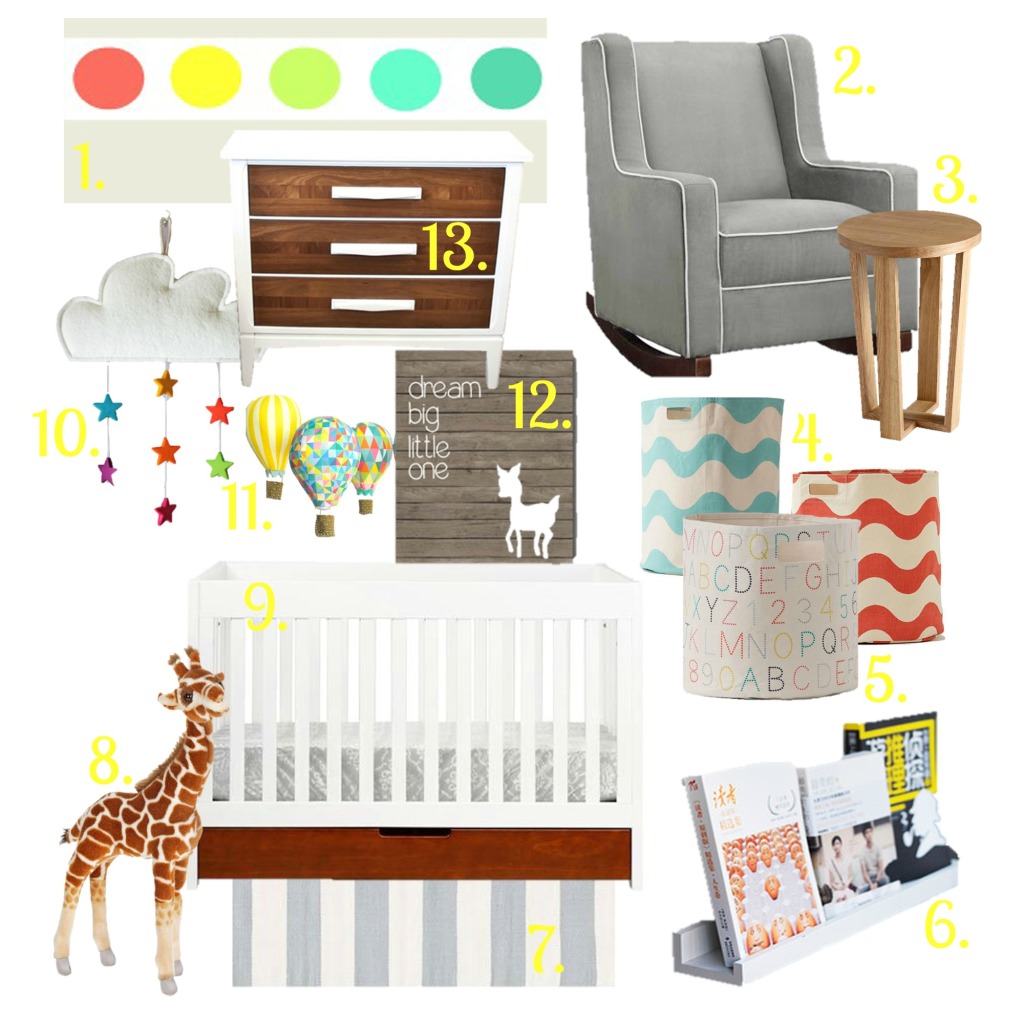 For source info on the above mood board, see this post.
Just as a refresher, this is what we were starting from when the room was our guest room:
And don't forget the purple and zebra print bedroom from when we bought the house: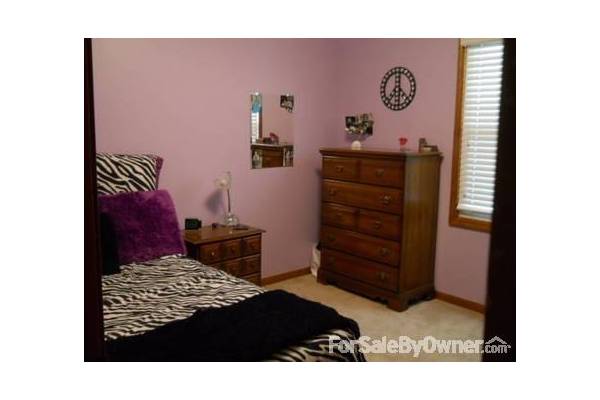 I may start calling this bedroom the room of many colors. Purple, blue and brown, and now a fresh light gray. Nice, right? I wonder how many times you can paint a room before it gets a teeny tiny bit smaller?
Thoughts on gray as a modern neutral? I've heard it's on the way out, but I don't care!