**This post is sponsored by Star From Afar and we received a set for review, but the words and opinions are all our own.**
Last year was Will's first Christmas, but this will be his first one where he's old enough to really participate. So, I've been on the hunt for some new traditions to start as a family. Elf on the Shelf is one really popular one, but it didn't feel right for our family. I also love the idea of advent calendars but we didn't grow up with those and I don't love the idea of 25 small gifts to manage each year, even if it's just candy.
So, when I saw the Star From Afar game, I was super interested to try it out.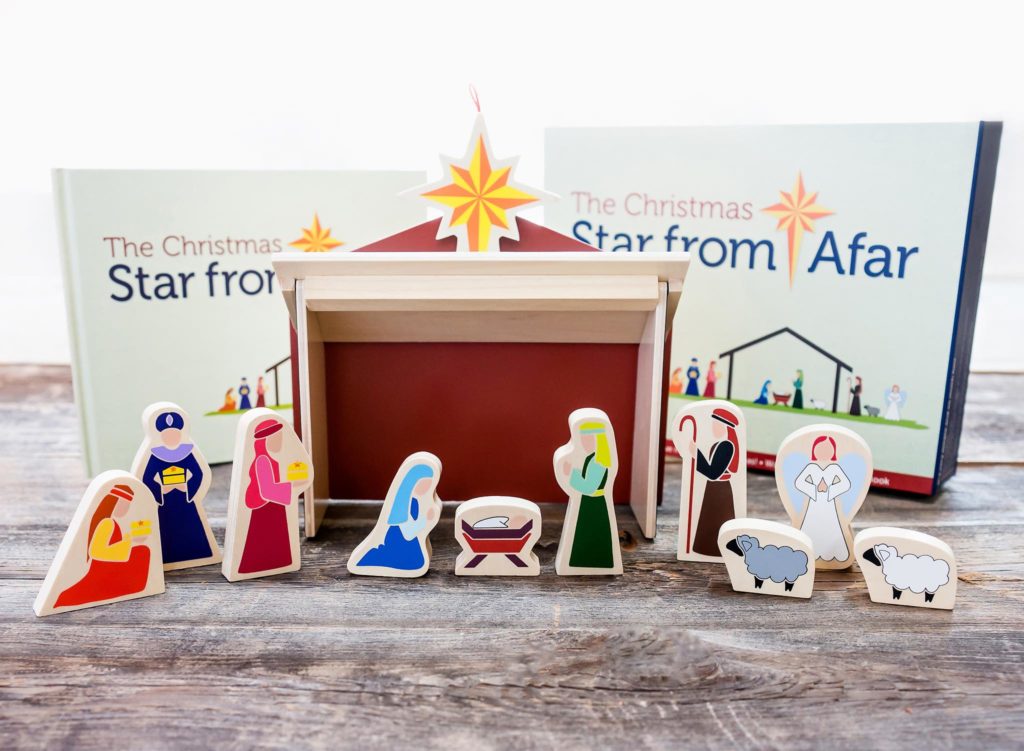 The purpose of the game is to celebrate the TRUE meaning of Christmas and help kids reconnect with that meaning. The set comes with a book to explain the concept. Basically, you hide the star and your kids look for it each morning. Then, the three wise men move to the star's location until the next day.
It's fun to follow the star every day as it gets closer to Christmas day. Of course, in our case, Will is too young to really understand the meaning behind all of this, but I love that we'll be setting him up for a deeper understanding with this fun tradition. And, you could keep the fun going to Three Kings Day in January if you wanted.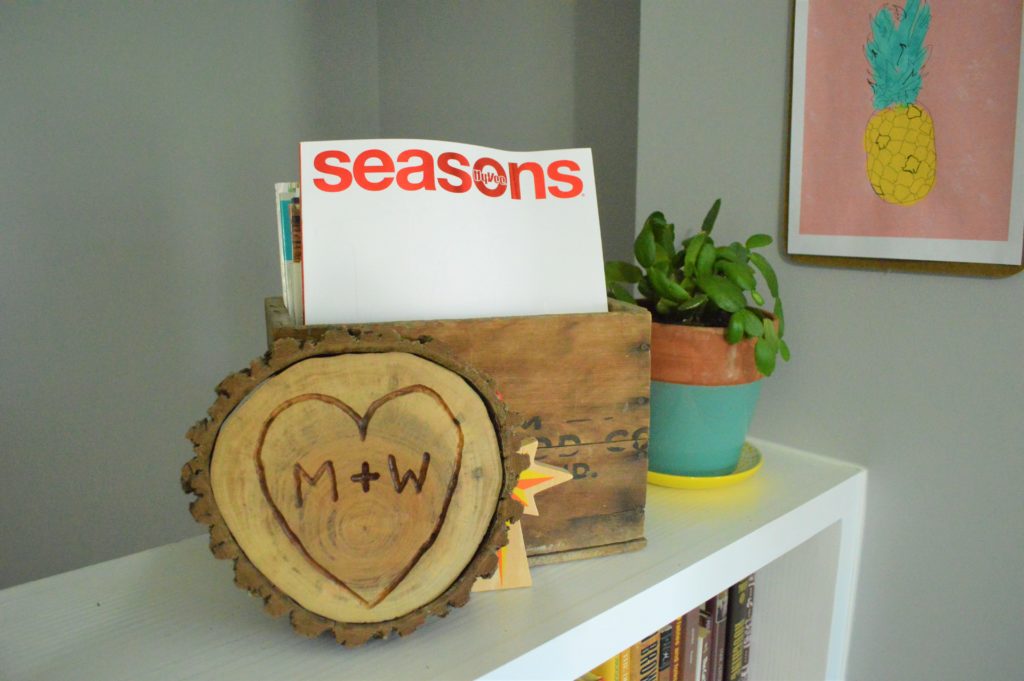 And, I mean, you all played #FindTheBunny with us back at Easter time. #FollowTheStar will be our new game for December. Wyatt and I can hide it in plain site for Will to find, and then we may get a little more creative and challenge each other, too. Because why not?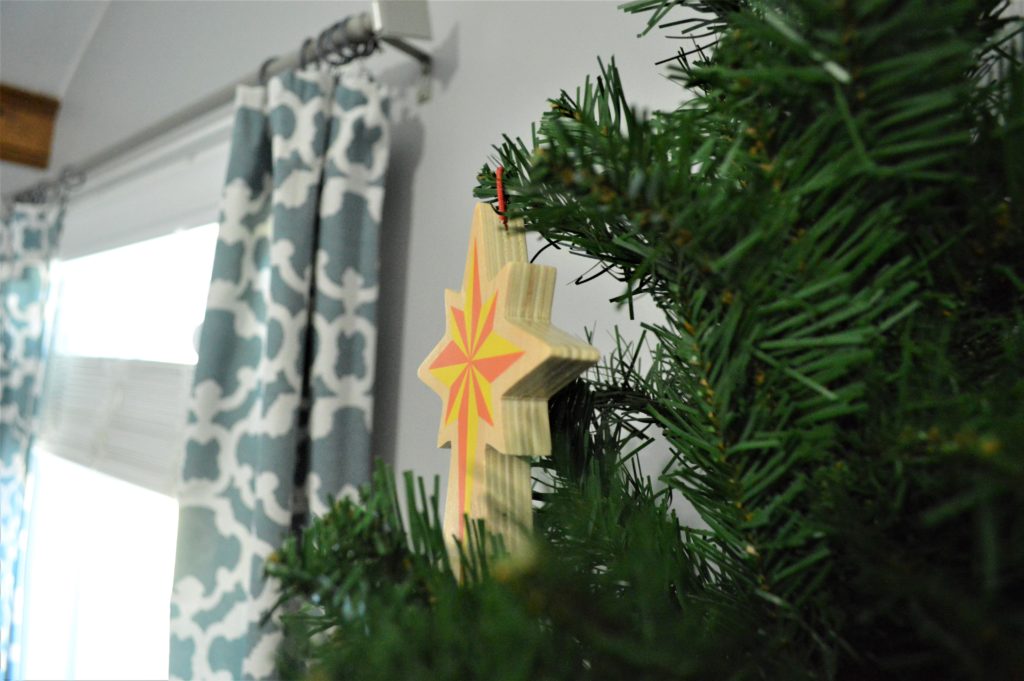 Plus, I have been struggling with a place to put our Willow Creek Nativity set that will be safe from toddler breakage…and this solves the problem completely. The wooden pieces are MEANT to be played with. Perfect for a kiddo that wants to play with everything.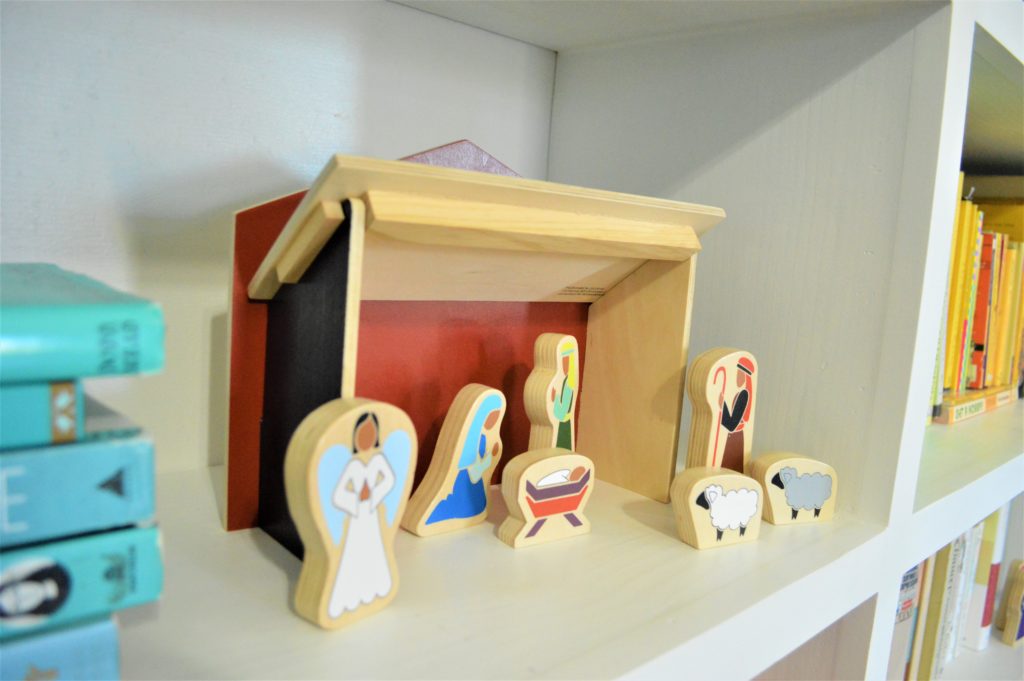 Also, yes, I did set up the wise men…in the east. Sort of.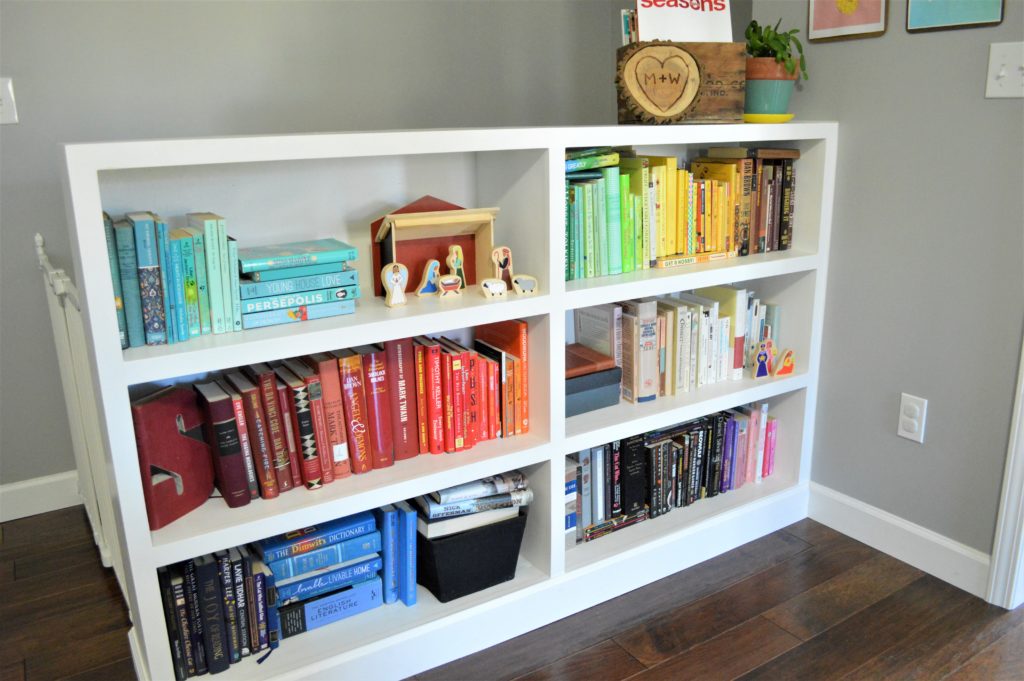 The book is a sweet but simple telling of the Christmas story and it introduces the star to kids. It also comes with a reading plan to add scripture to your daily "star-finding" activities as you count down the days to Christmas. I love that it helps families focus on Christ in a busy season of life, without making it seem boring to kids.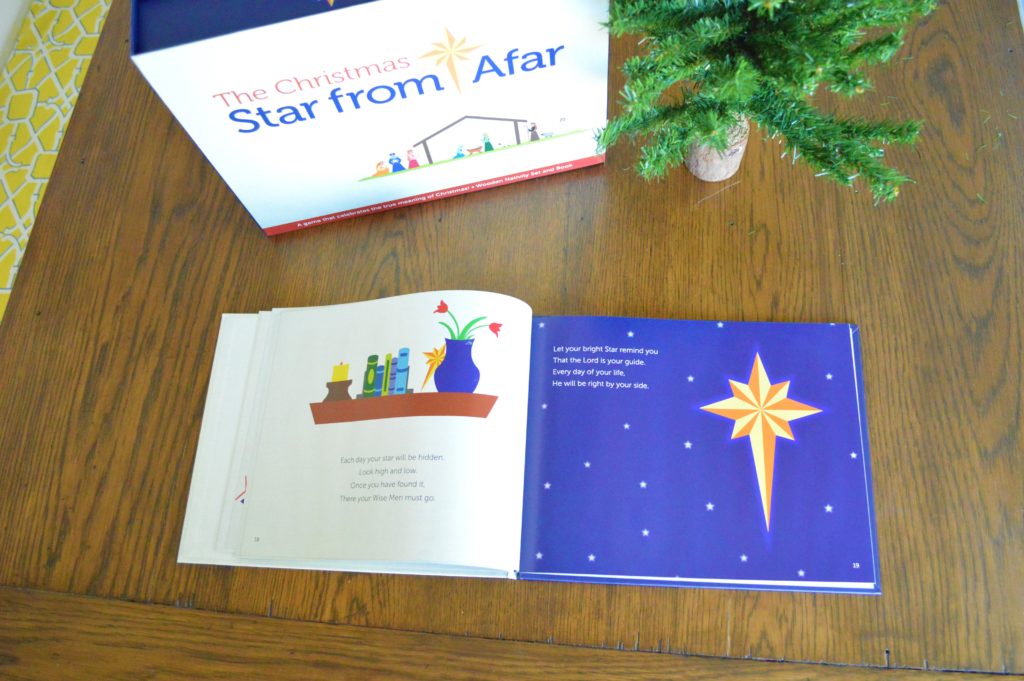 I'm also super excited because I get to give away one of these sets to a reader to try with your own family this year, too! To enter, use the rafflecopter below to record your entries. Giveaway ends Thursday (only 3 days so ENTER NOW!!) and prize will be shipped directly from the company.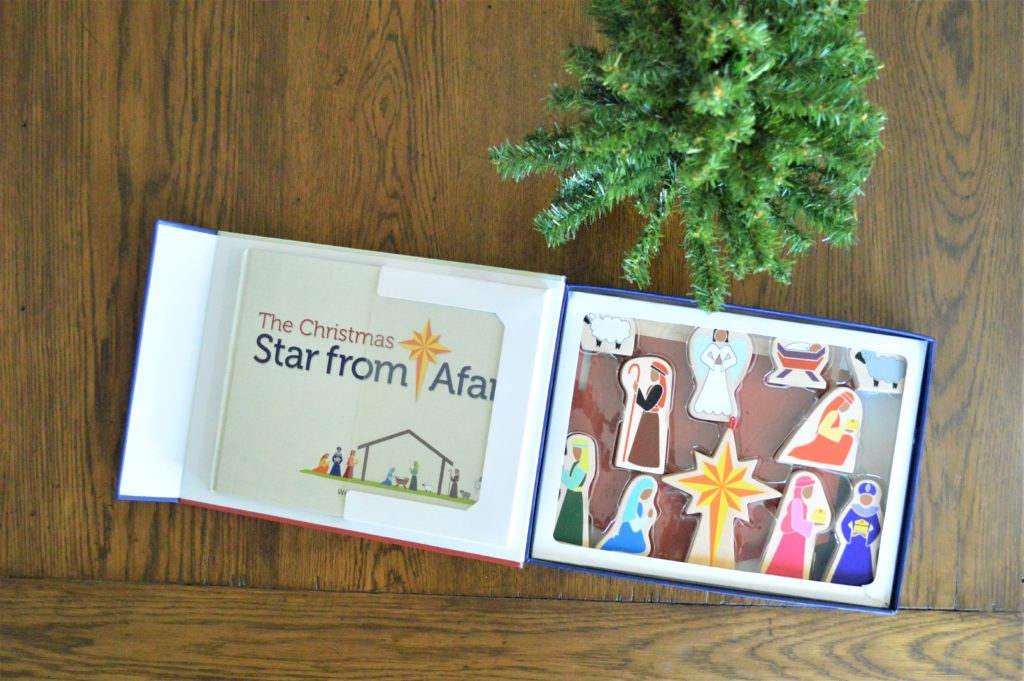 The Star From Afar website is www.starfromafar.com so you can grab of of these sets for yourself or a kiddo in your life. And, even if you don't win, from now through December 25, you can get yours for 10% off with the code FOLLOWTHESTAR.
**This post is sponsored by Star From Afar and we received a set for review, but the words and opinions are all our own.**