This post is #Sponsored by Target on behalf of their #TargetWedding program, but the words and opinions are all our own. 
It's wedding season again, and that means shopping for wedding gifts! Always a fun challenge, right?
This year, Target asked us to create our ultimate wedding gift using some fun items from their registry.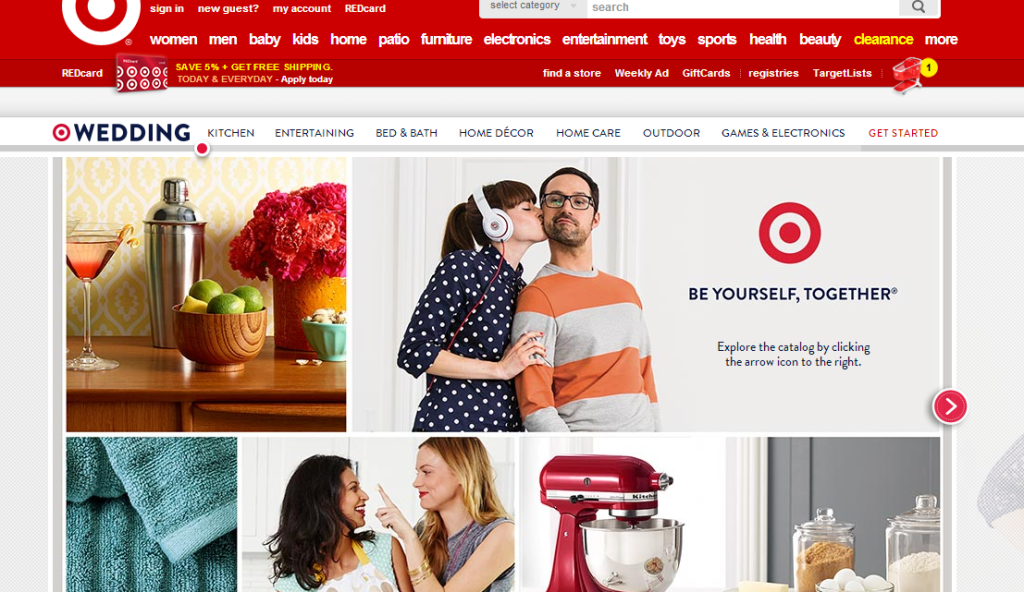 Target's online catalog has tons of awesome items, but we decided that since we're currently working on remodeling our kitchen, kitchen accessories seemed like a really fun theme for an ultimate wedding gift, or for a "Melissa's Birthday Is Coming Up Wish List."
Just kidding.
Sort of.
So, we started with this cute menu chalkboard as our inspiration piece. I like that it's fun and eclectic and really unique, without feeling too crazy. I'd use it to jot down everything from dinner party menus to weekly meal plans. Heck, even grocery lists…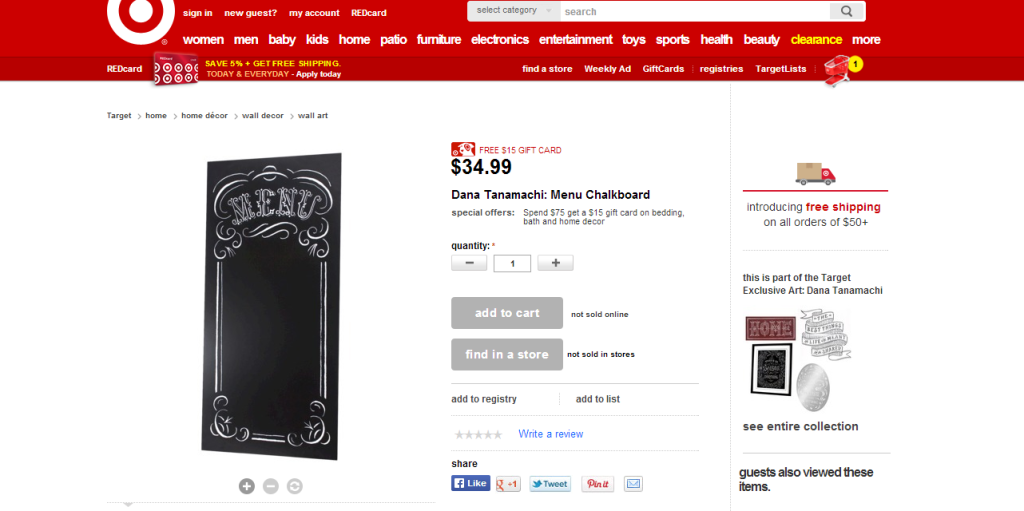 (You can find it here:  Link to Menu Chalkboard)
Then, we wandered around our local Target and gathered a few of our other favorite kitchen accessories that would make a great wedding gift. (Or a great addition to our hopefully soon completed kitchen…hmmm…if only we could re-register for gifts!)
First, I just have to say that pretty much anything in this section would make a great gift. It's the "trendy kitchen item" display, in my opinion. And it has all their best new stuff that's totally fun and awesome. That fish platter is so neat!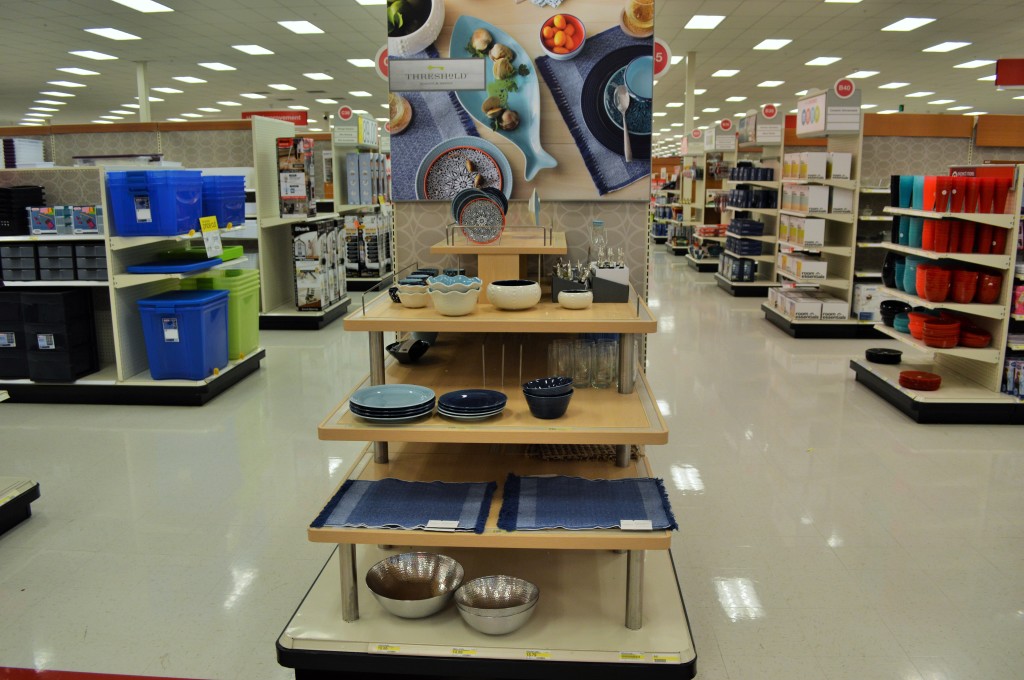 But after browsing a bit, we got down to business and selected our three favorite items to pair with the menu chalkboard. Our idea was to find items that were both functional and pretty, while also feeling modern and sophisticated. Bonus points for things that felt both a little masculine and a little feminine.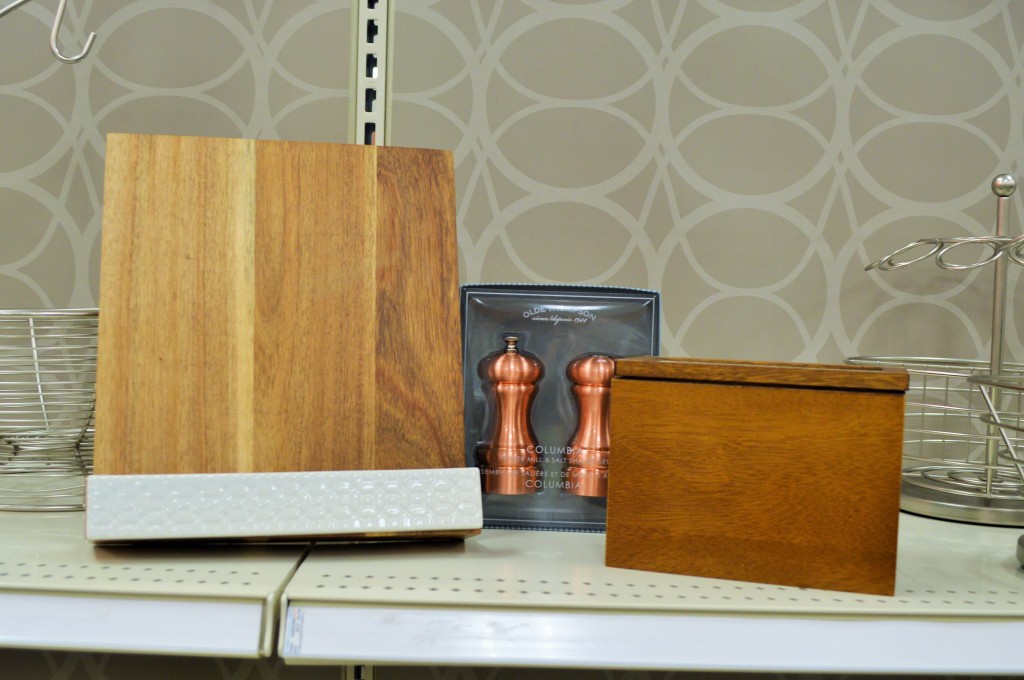 The acacia wood recipe/tablet stand (Threshhold brand, found here) on the left is functional but really pretty since it has wood and ceramic elements. It even fit the bill of being both masculine, with the wood, and feminine, with the patterned ceramic edge.
The acacia wood recipe box on the right is also lovely, while being functional to stash cluttered recipe cards or clippings (also Threshold brand, found here.).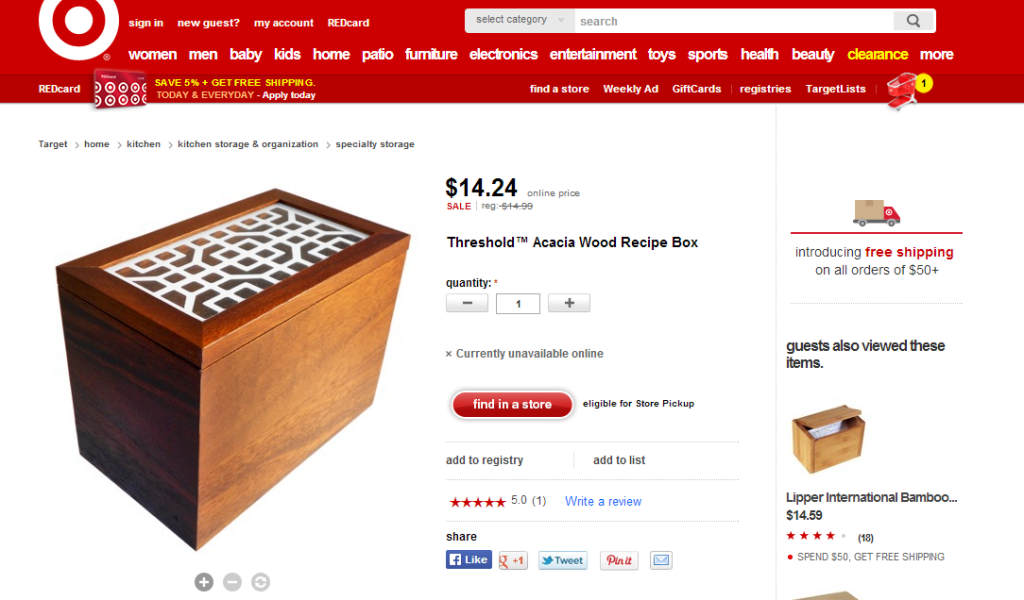 And Wyatt was digging the brass salt and pepper shakers in the middle.
I also like this recipe box, but decided the one on the right was probably more functional because it was larger.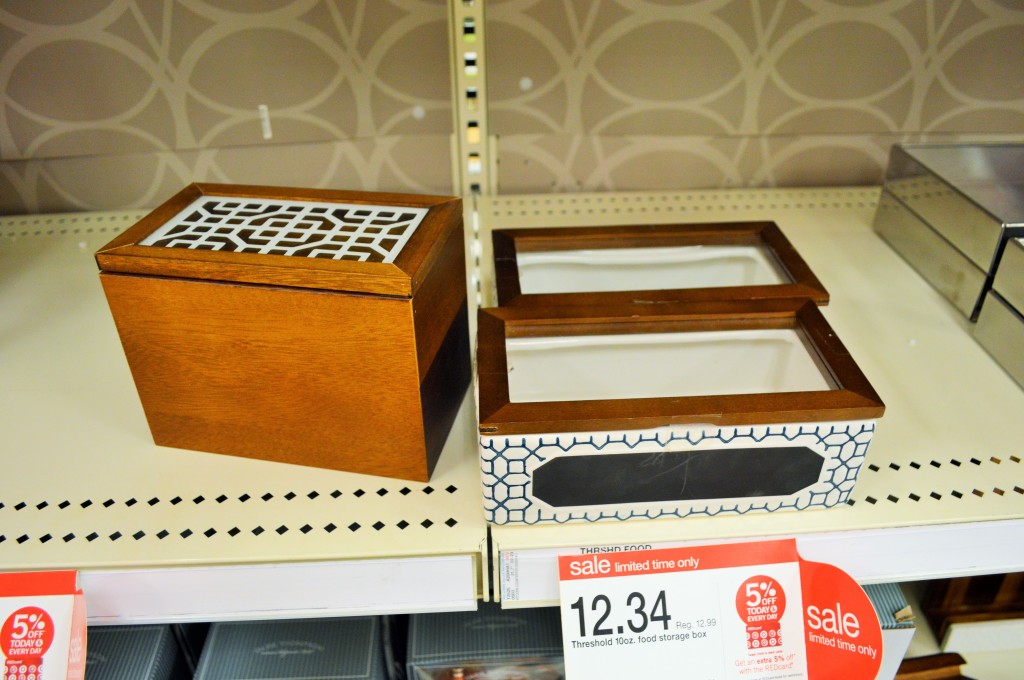 Another great item to add to a "wedding gift bundle" (lots of small things instead of one big thing) is a selection of cute, modern hand towels. We go through SEVERAL of these each week, so it's good to have plenty, and seriously, what a bargain, right?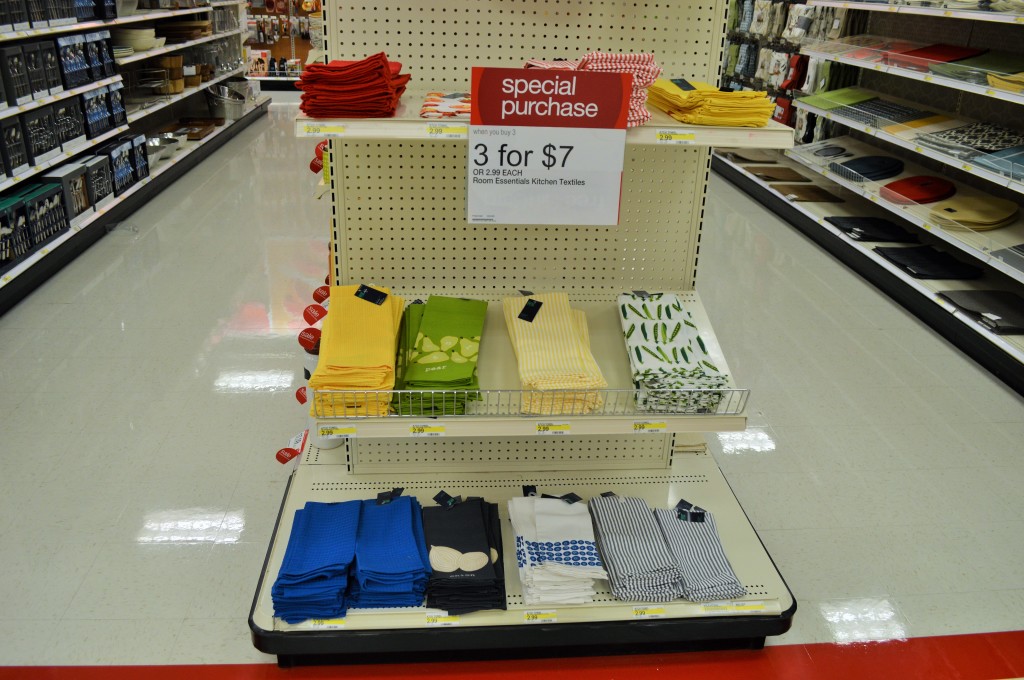 In fact, Target had tons of kitchen accessory bargains while we were there. Just look at all those red sale tags!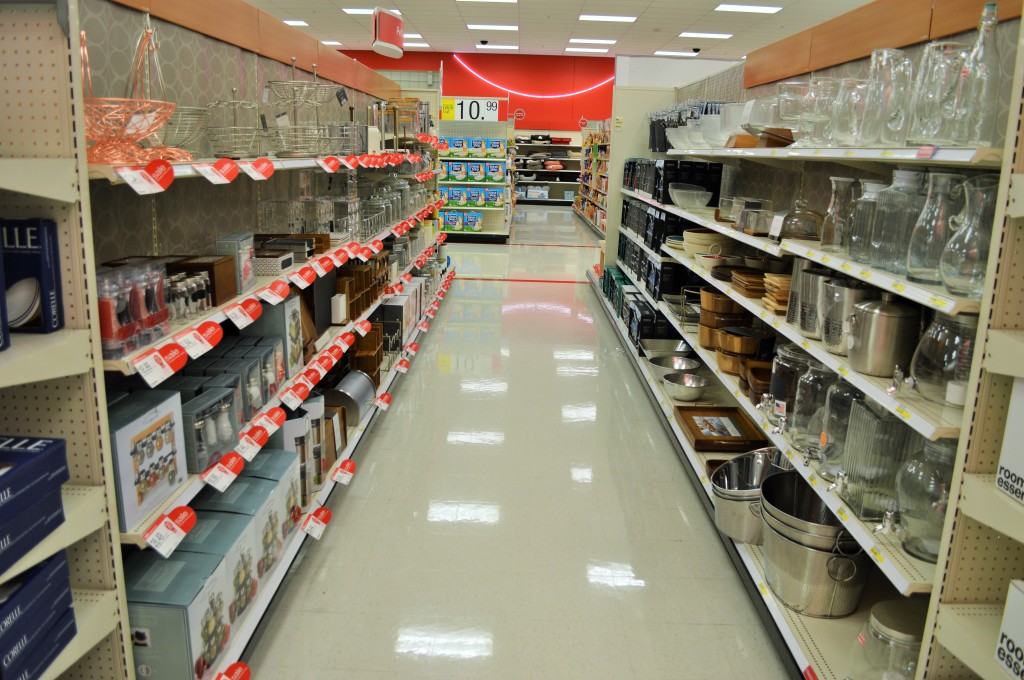 And look at all these bowls, which almost jumped into our basket on their way to our house instead of the gift box….oops.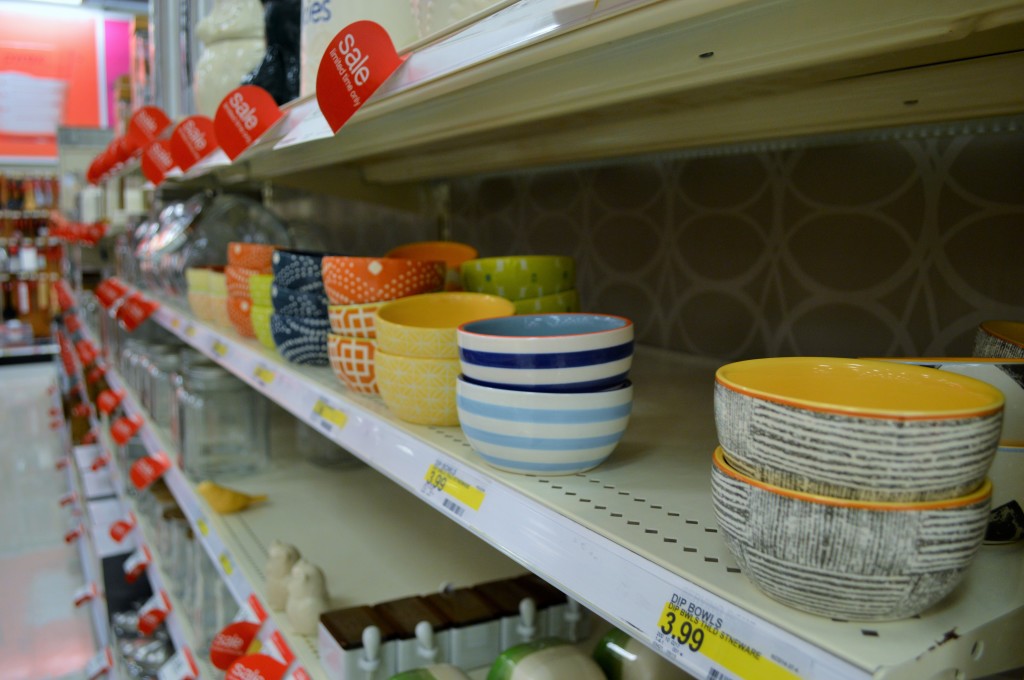 They are just so bright and fun. And I think that even with classic pieces, like the wooden ones above, you can stand to have a little fun in the kitchen. That's why the menu chalkboard is so fun. You can change it all the time. There's no reason to not have things in our home that make us happy, right?
Which is a perfect reason for me to buy everything on these shelves…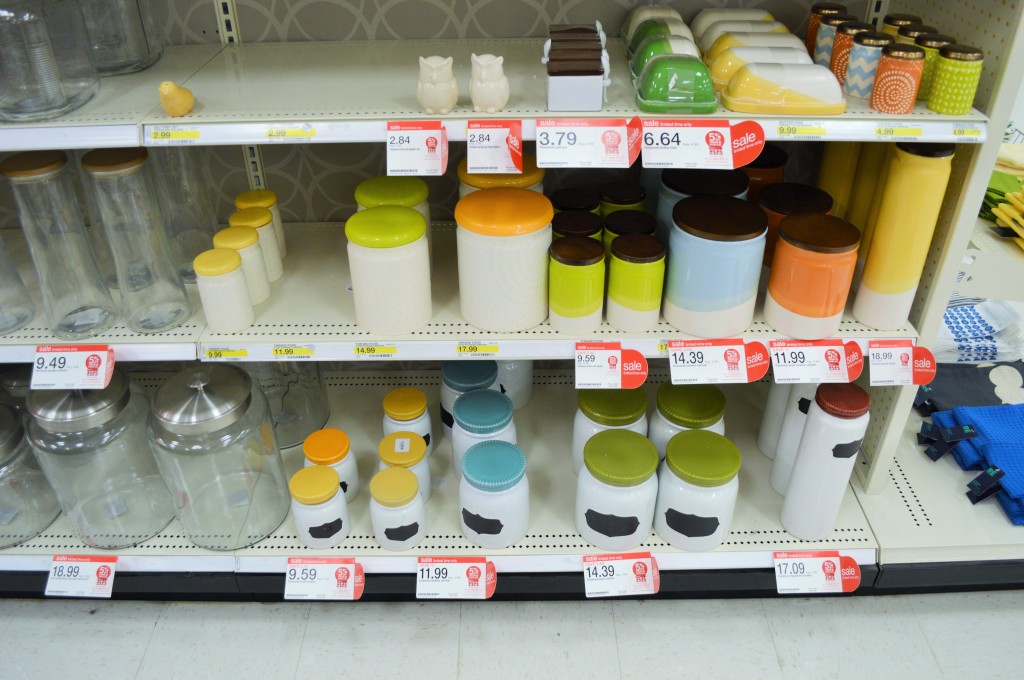 Just kidding.
Sort of.
Finally, Wyatt spotted these super fun (and inexpensive at $1.99 each!) placemats and thought they were really fun.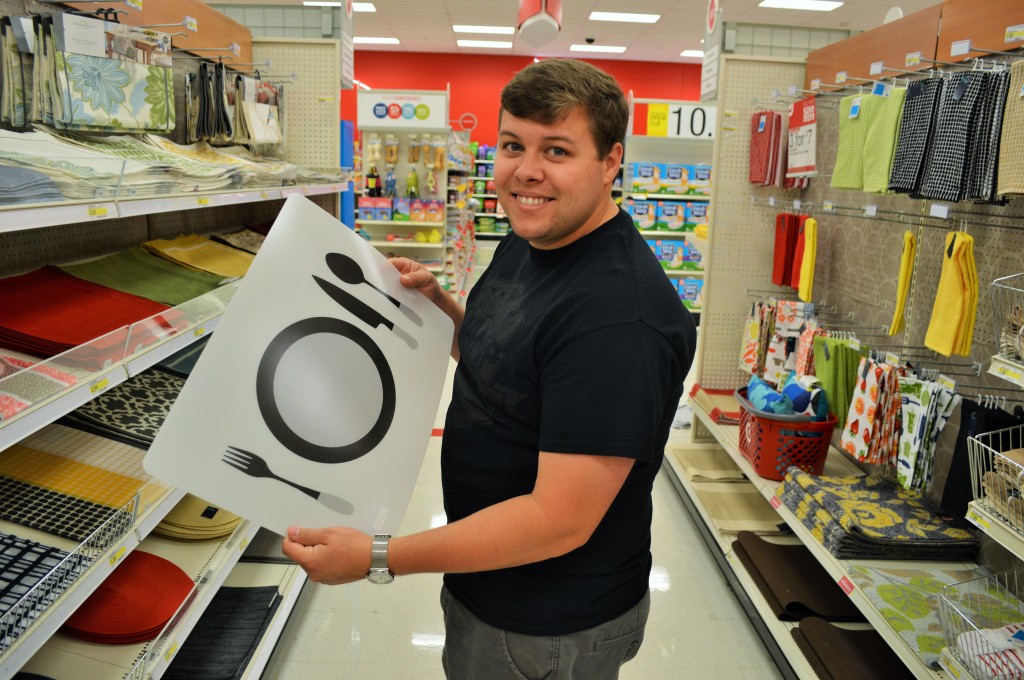 I agree. I think I may try to remember to grab these when we have future littles who might make messes on our lovely new table. Or just for Wyatt. He also makes messes.
Anyway, there are our choices for the ultimate kitchen accessories wedding gift. And we do have a few weddings to go to soon, so you never know…some of our friends and family might just end up with some of these awesome finds!
What types of gifts do you like to give at weddings? Functional things? Pretty things? Or both, like the items above?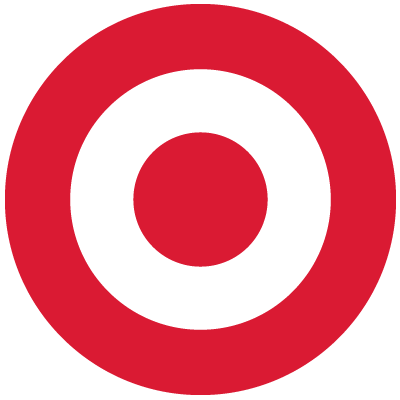 *
*Content and/or other value provided by our partner, Target, on behalf of their #TargetWedding program. All opinions are our own. Questions? Feel free to send us an email or leave a comment!  #Sponsored
Like what you see? Shop Target Wedding Registry for yourself!