Happy Easter, friends!
While I didn't go over the top with Easter and spring decorations this year, I did do a few things to spruce up our space, starting with hanging my DIY Happy Spring Wreath back on the door.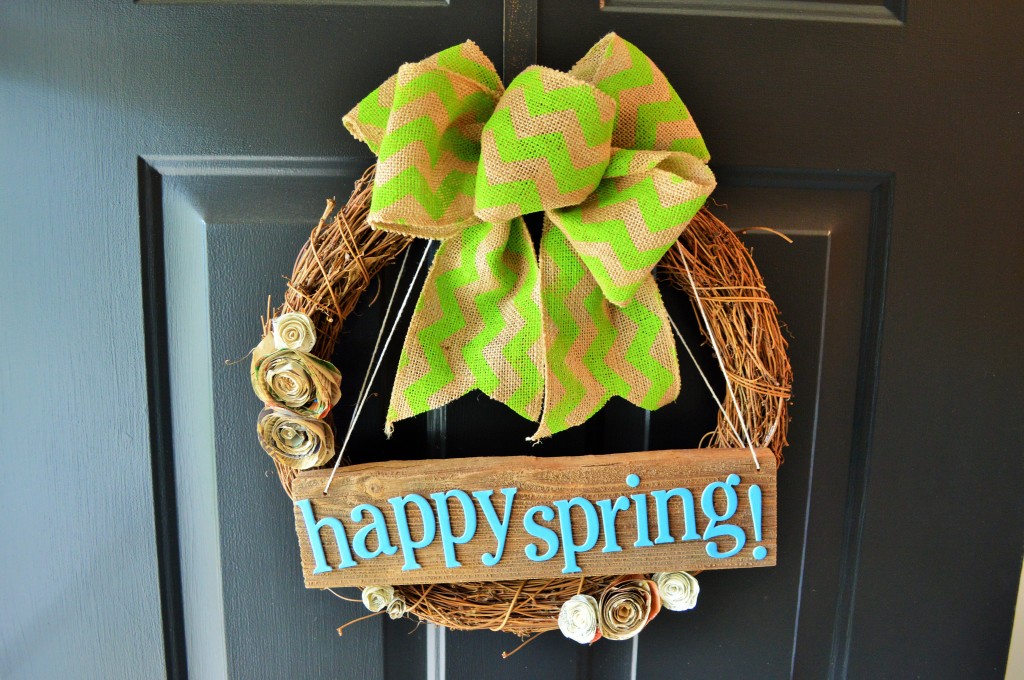 (You know, the one that stayed on my door from May until November last year? Oops..)
I also spruced up our mantle for spring. This year, I didn't do a whole Easter theme because I know myself and that I won't be taking the time to change out the chalkboard quote or too much of the decor with all the projects we're working on. This way, I can leave it for a few months and not feel like a total slacker.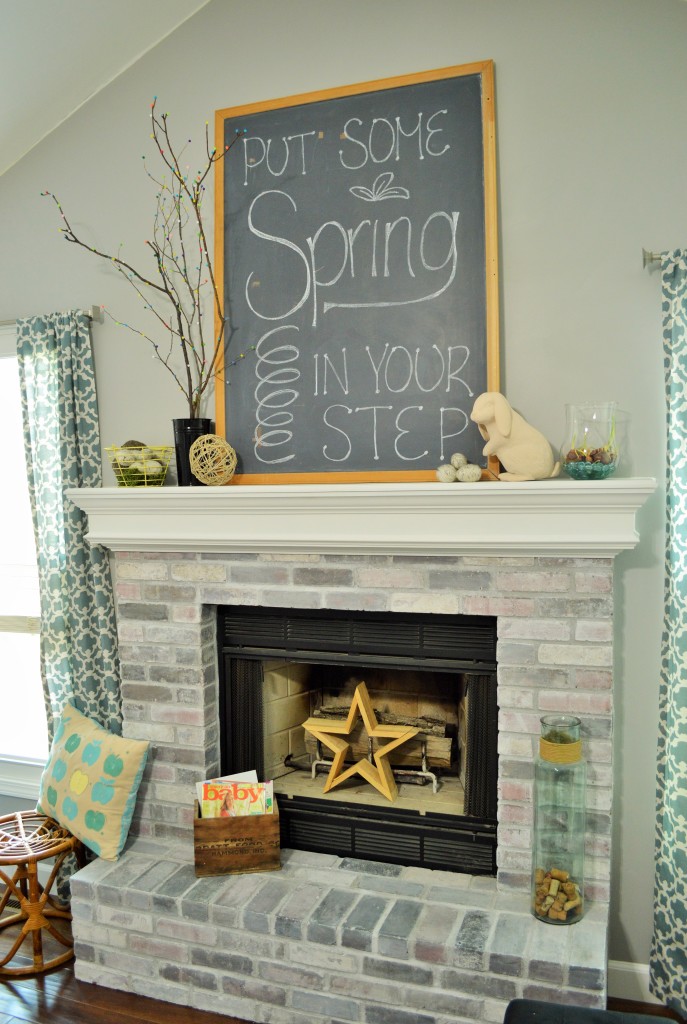 Plus, it's cute. I took the time to make it a little extra fancy since I'm planning to leave it up there awhile.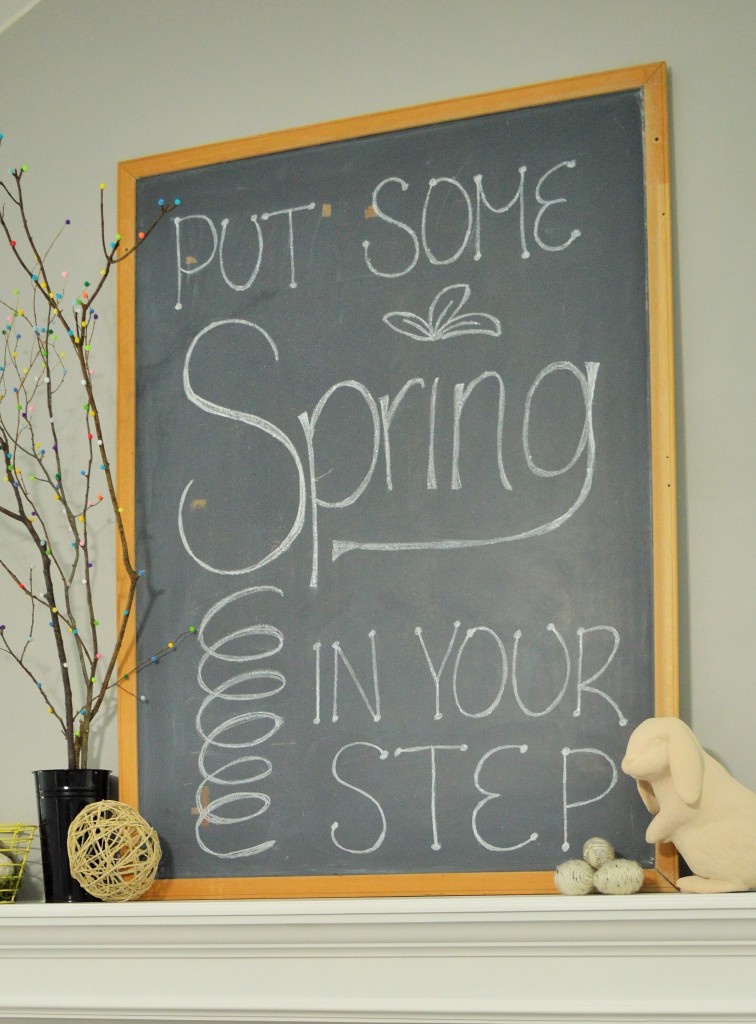 Oh, and I get to introduce Peter, our new ceramic bunny I found at Salvation Army and painted to give him a nice soft brown coat!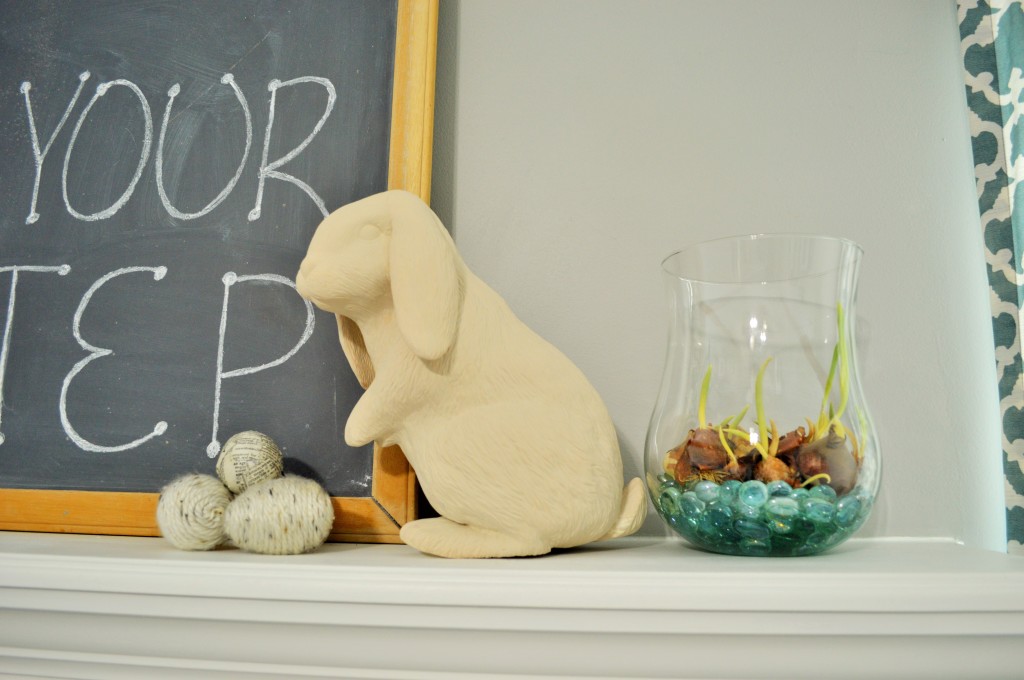 Wyatt thinks I'm crazy, but I like him a lot. —–The bunny, not Wyatt. But I also like him a lot. 🙂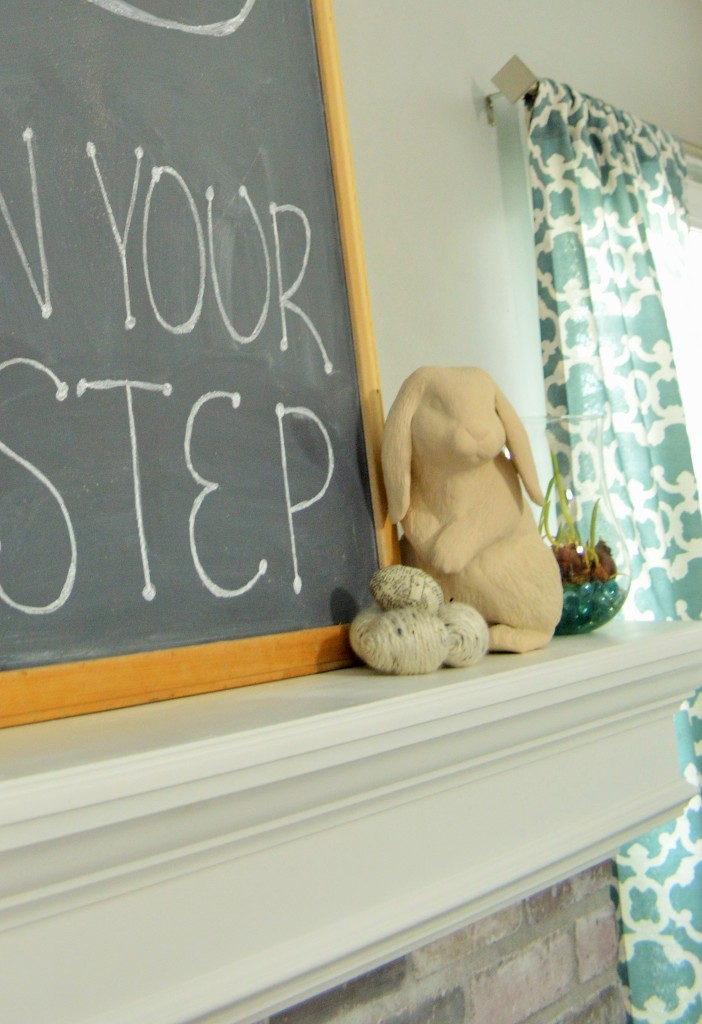 I did use the eggs I've DIYed in years past, like the yard wrapped eggs, and the dictionary page eggs, and the hollow twine egg I made. But I can just remove those after this weekend and we'll be good until summer arrives.
Of course, I'm still quite enamored with the pom pom tree I made. It adds some fun whimsy to the room I think.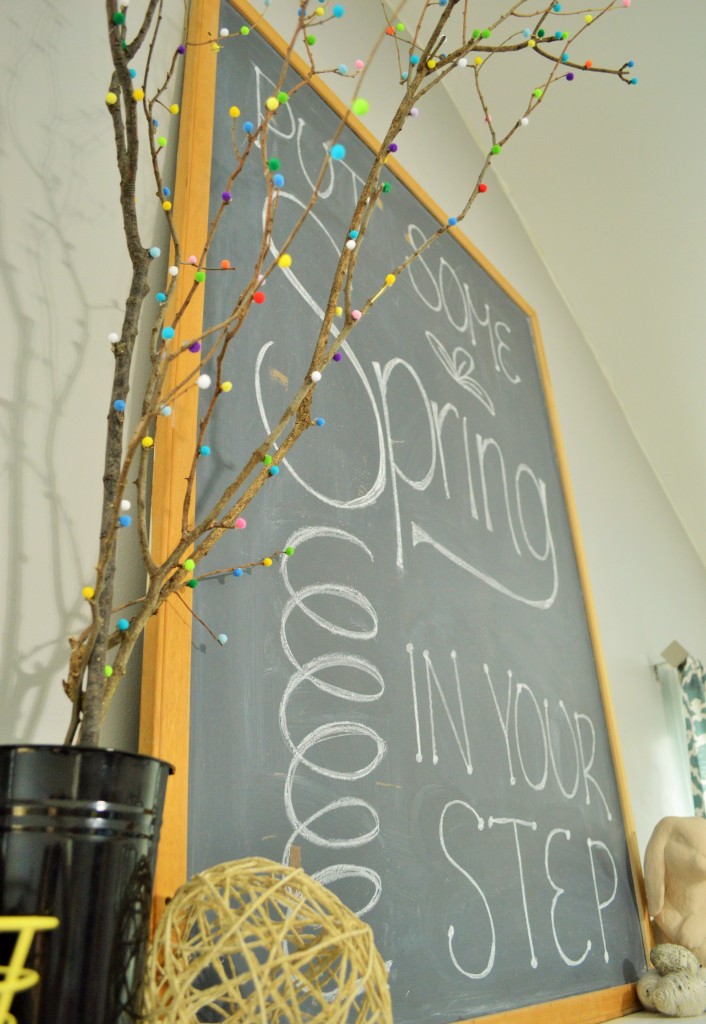 My indoor tulips are still trying to grow, but I don't have high hopes for them. But that's okay, because my tulips in the front of the house are blooming, just in time for Easter!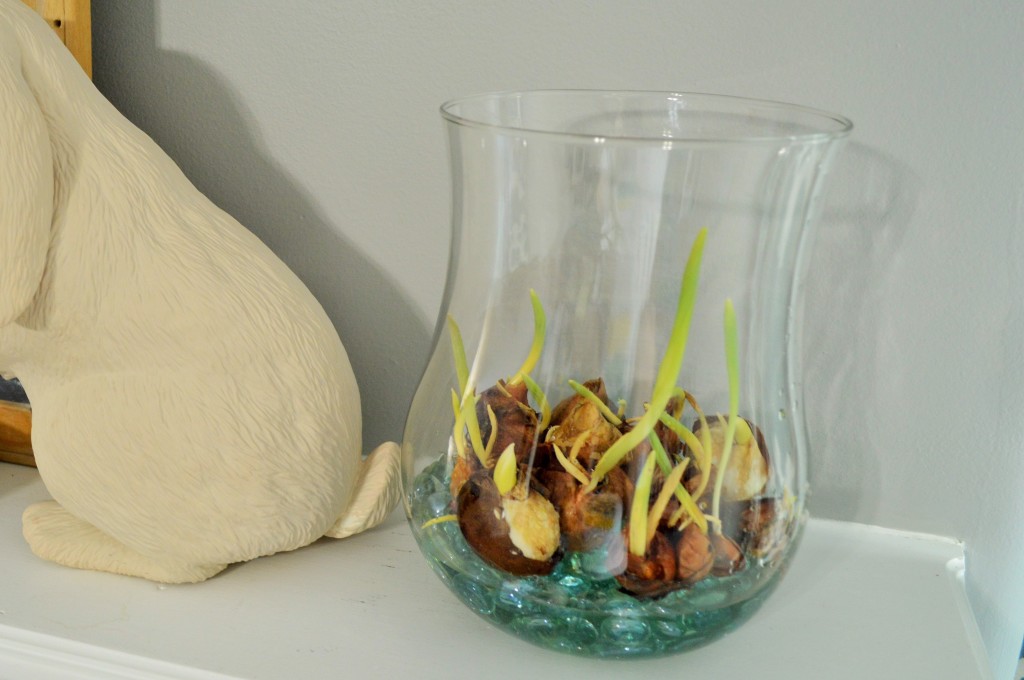 I'm really excited because we have some family coming this weekend and they'll get to share my tulip delight in person.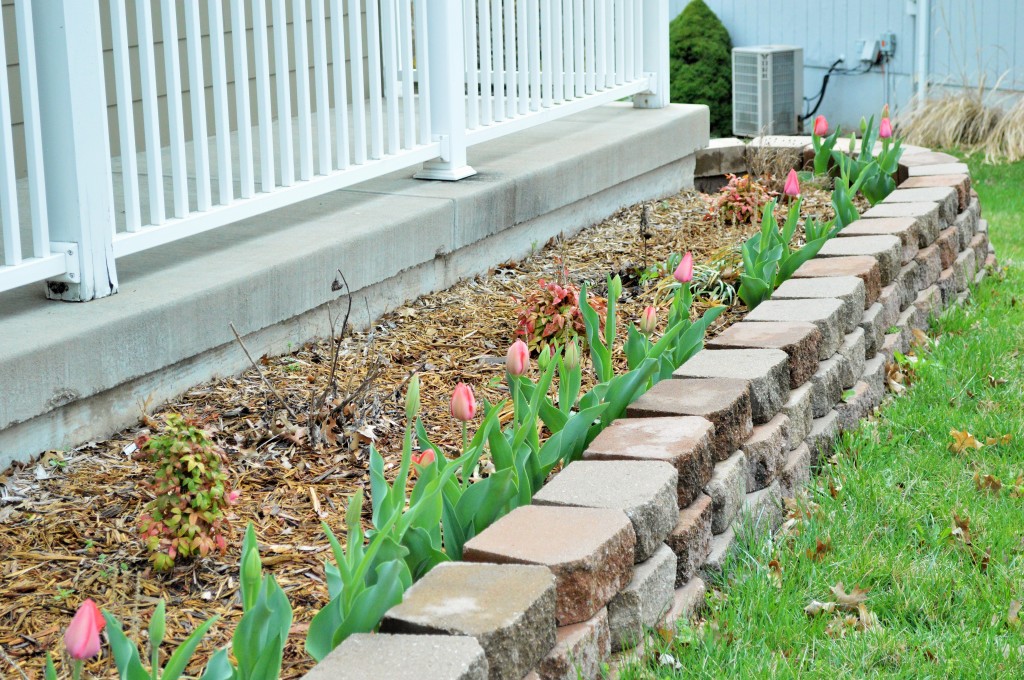 I mean, really. Is there anything more wonderfully spring?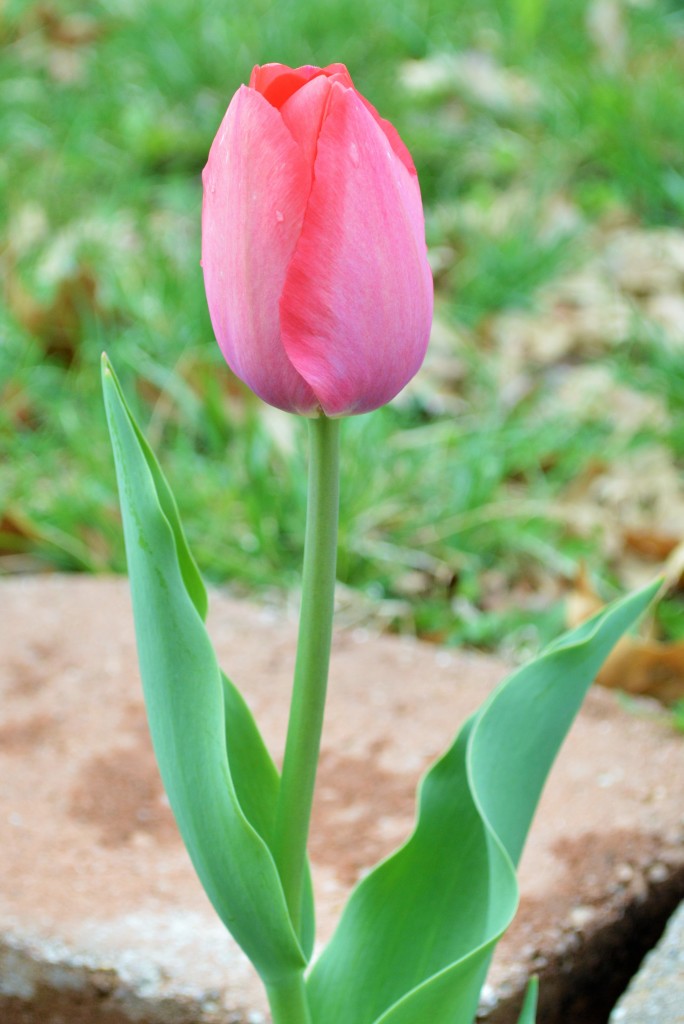 In the kitchen, I used the naturally dyed speckled eggs I made last year with some green moss as centerpieces for our dinner tomorrow night.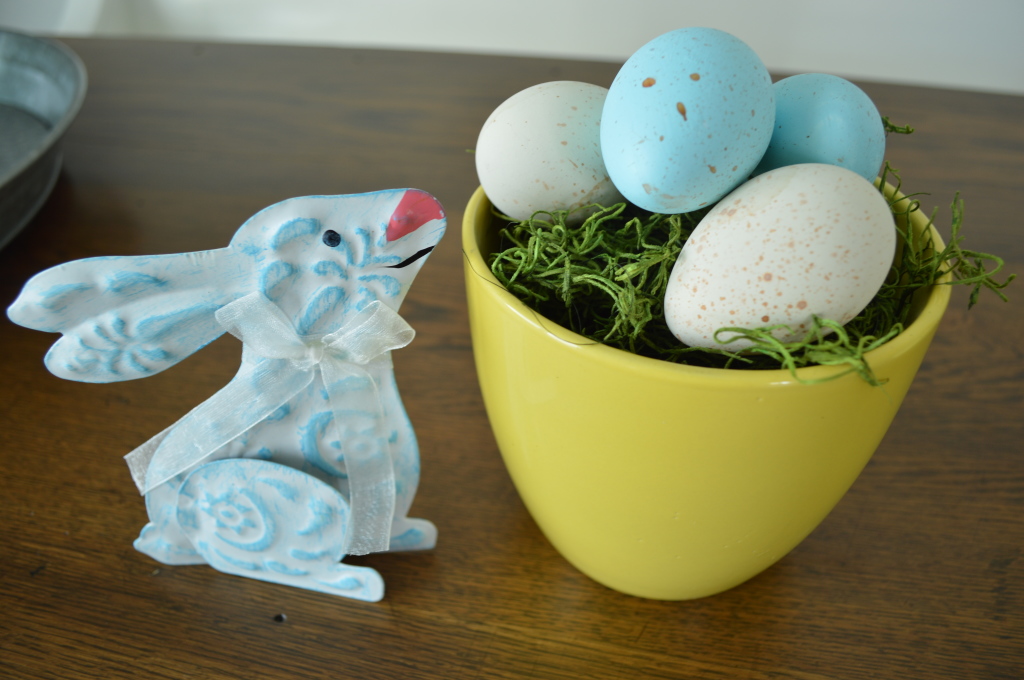 Pretty easy when paired with some metal animals I actually found at Dollar General, go figure.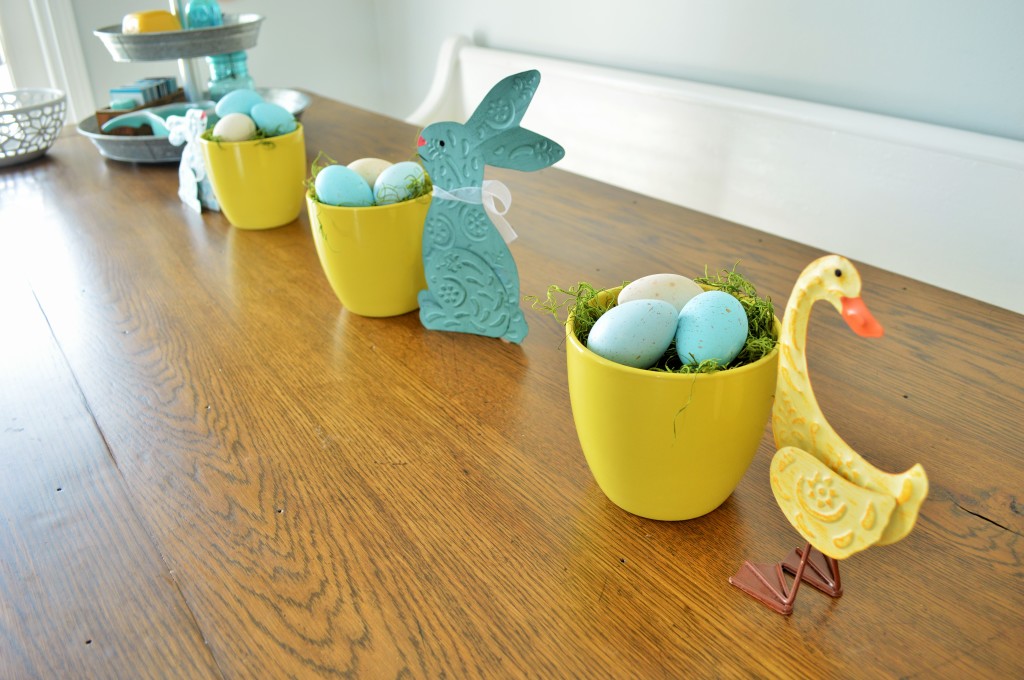 And of course, this sign made an appearance again. Right next to the little chocolate bunny we got to give my mom.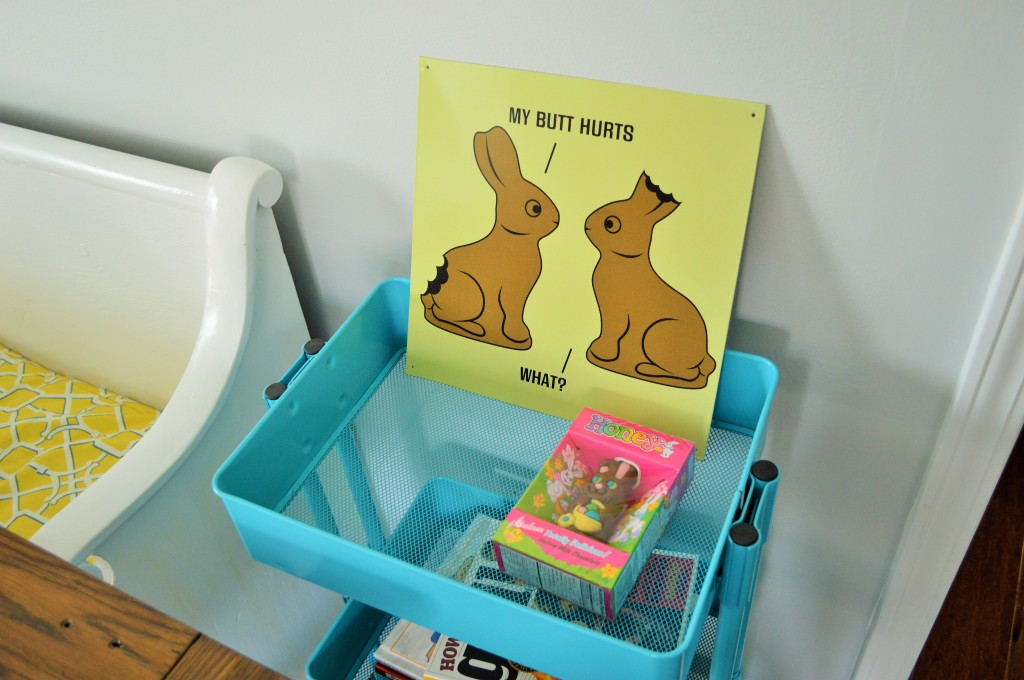 She can't eat "cute" foods like chocolate bunnies and Wyatt has begun the tradition of always giving her one to tease her a little bit. Last year, she gave us the sign to extend the joke even more.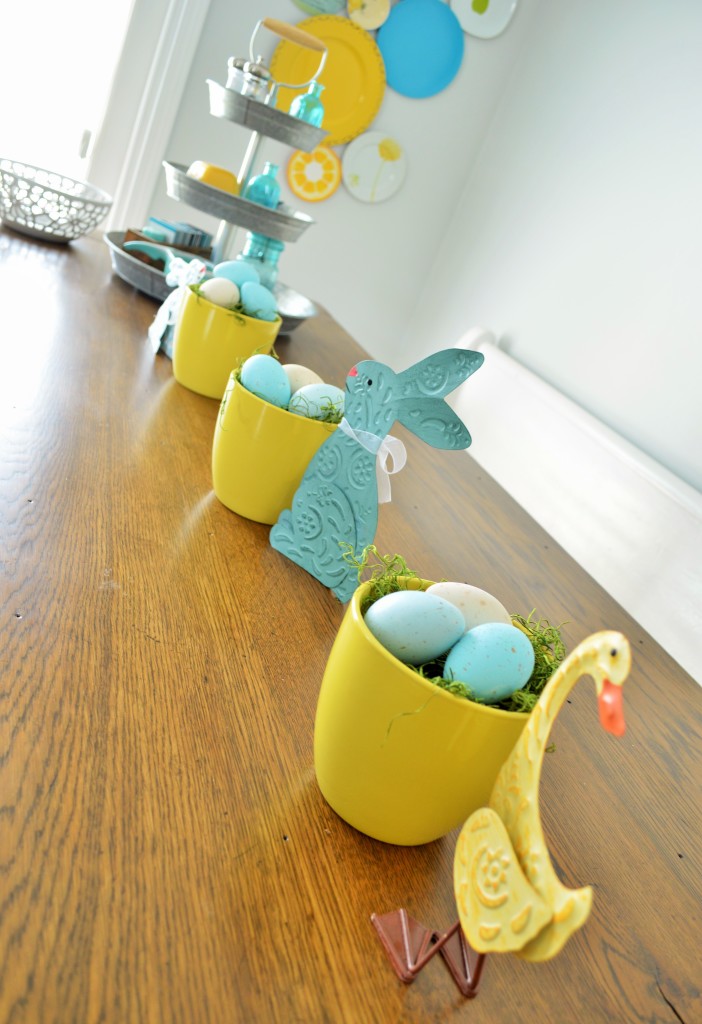 You can also see a little sneak peek of the plate wall I finally finished in our kitchen last night. I'll be posting about that soon!
Oh, and another little spring refresher, we moved the lamp I painted and DIYed a wood shim shade for last year into the living room.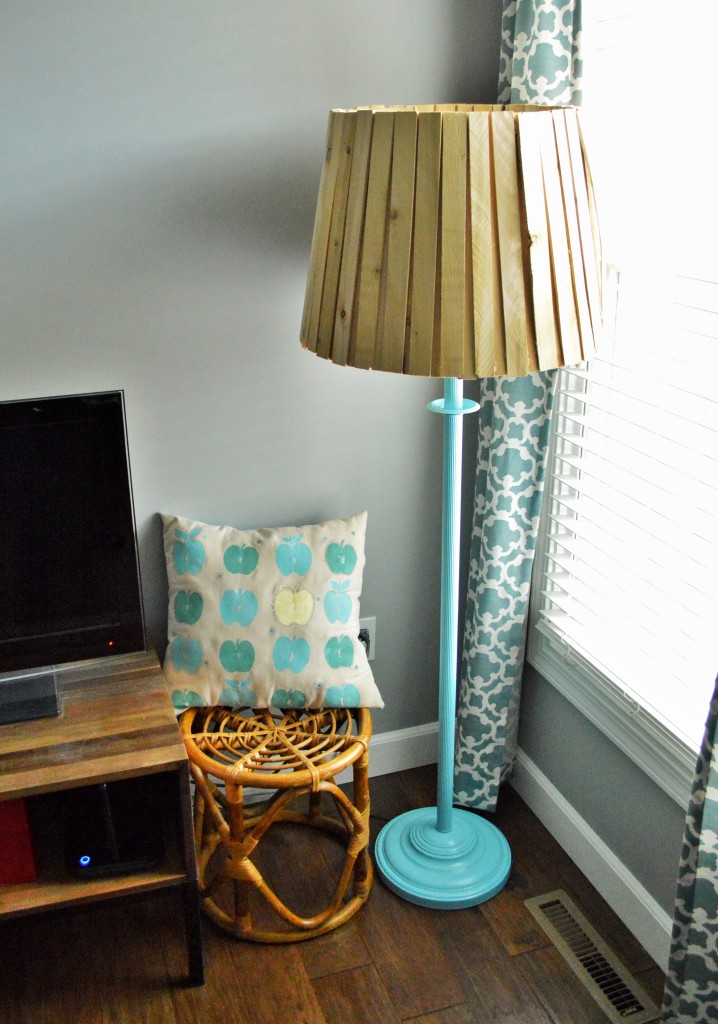 It's been in the guest room, which is soon going to be the nursery, and we have to get that room cleaned out. so, it found a few home in here. I like it, but I'm not sure it will have permanent home in there. Still, the blue is nice for spring. It matches the DIY stamped apple pillow I made, too!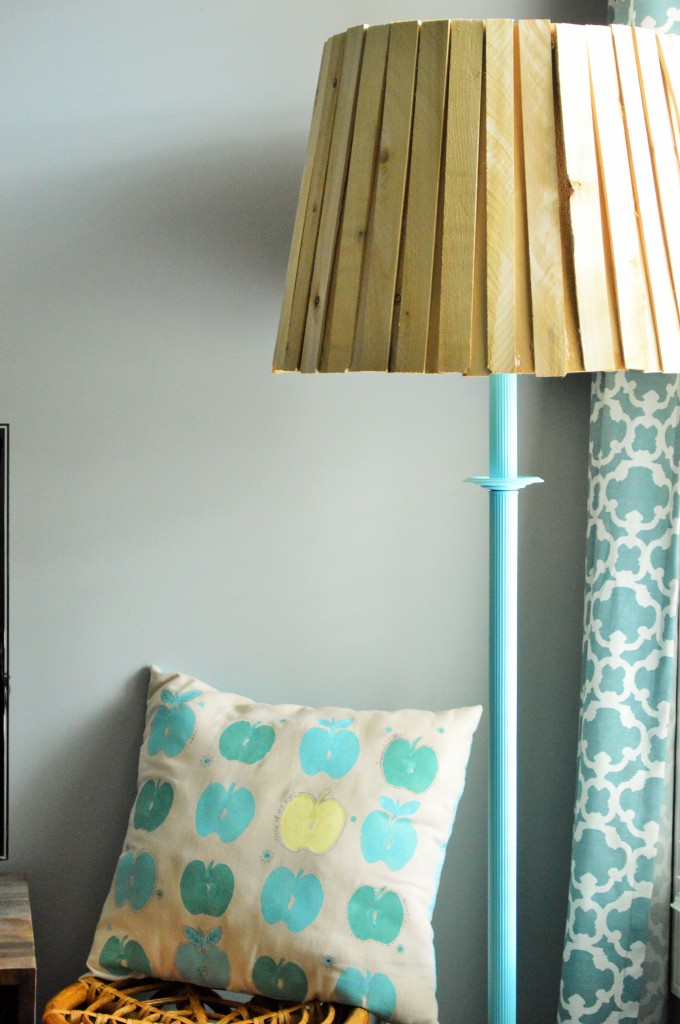 All in all, we're ready for spring here, and looking forward to a wonderful Easter weekend. Hope yours is blessed with plenty of time for self reflection and renewal and fun with family and friends!
How are you decorating for spring or Easter? I'd love to see photos or hear all about it!