This week, with the exception of snow on Tuesday night… the weather was oh-so-nice here in the midwest. As in, 70 degrees and sunny pretty much very day.
So, I did what any DIYer who has been cooped up all winter would do, I spray painted everything I could get my hands on.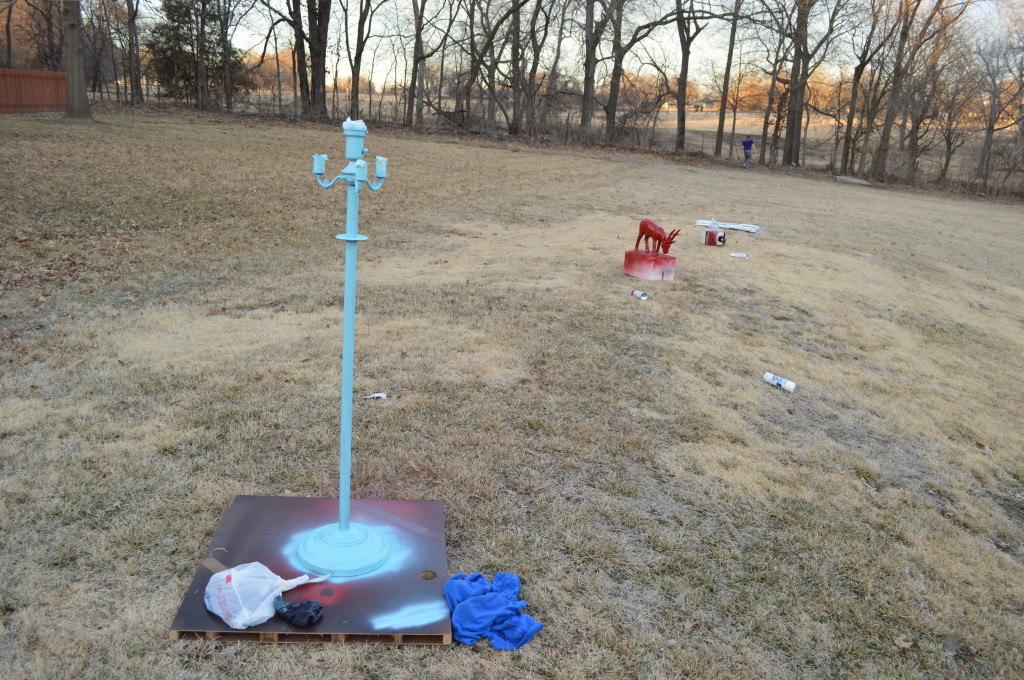 I started with this lamp we brought home awhile back from my parents' basement. My mom said they picked it out in 1981 with money my great uncle gave them for their wedding.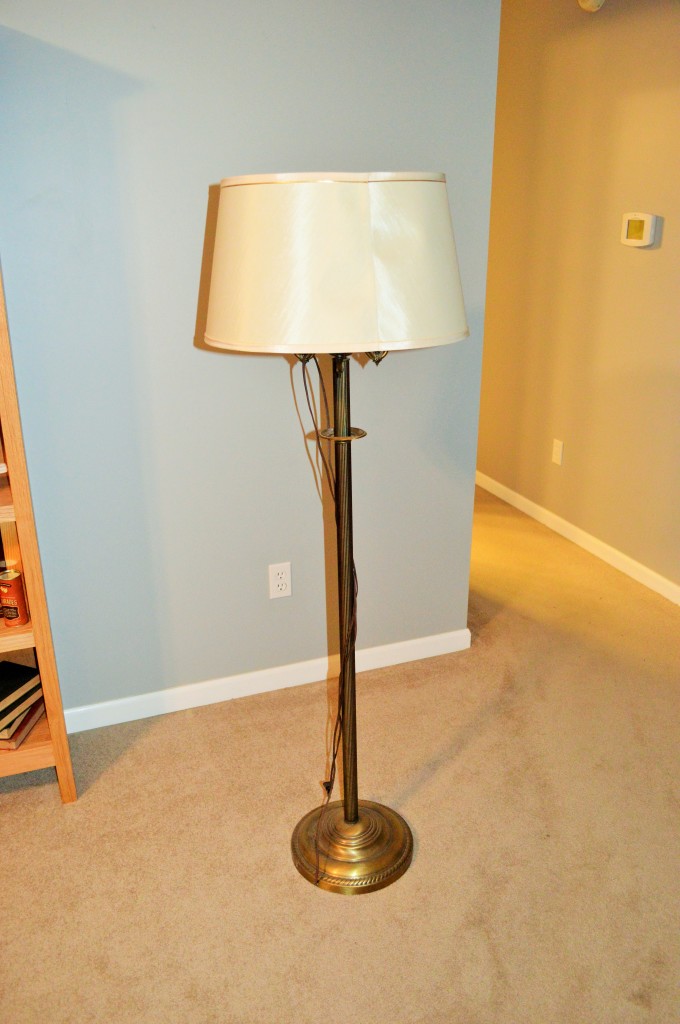 It needed a little love, though, so I painted it blue!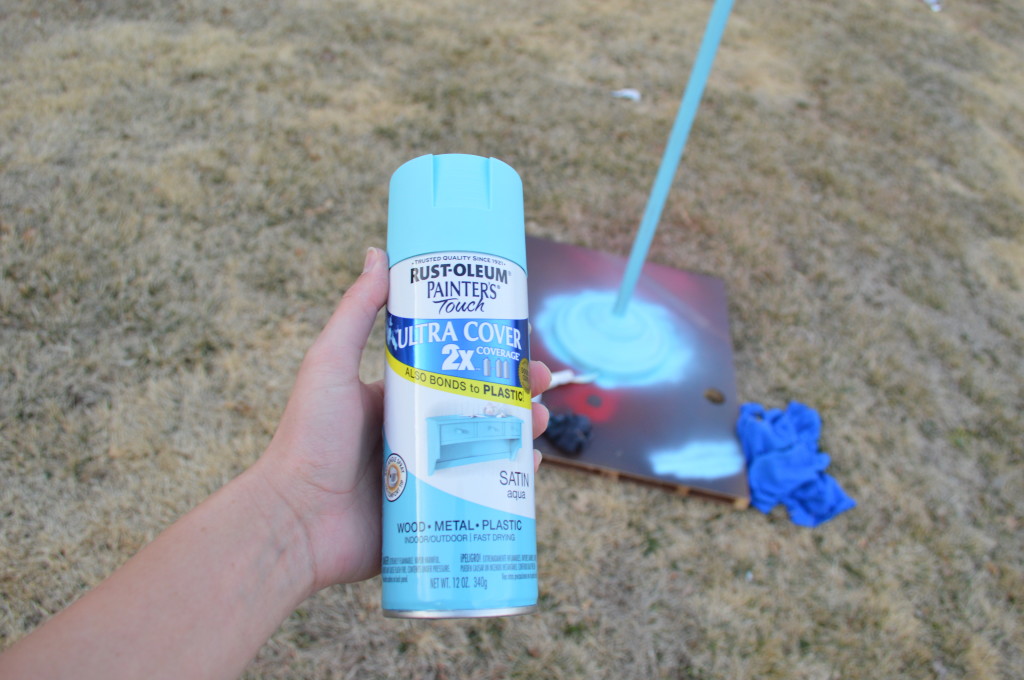 (In my inspiration photo, it was yellow, with the blue shade.)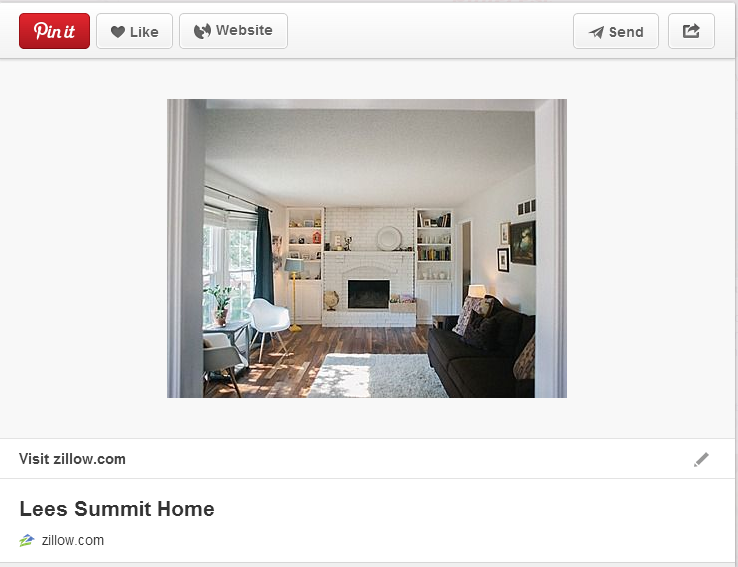 Before painting it, I tucked the cord into a plastic bag and taped the edges to keep it from getting spray paint residue on it.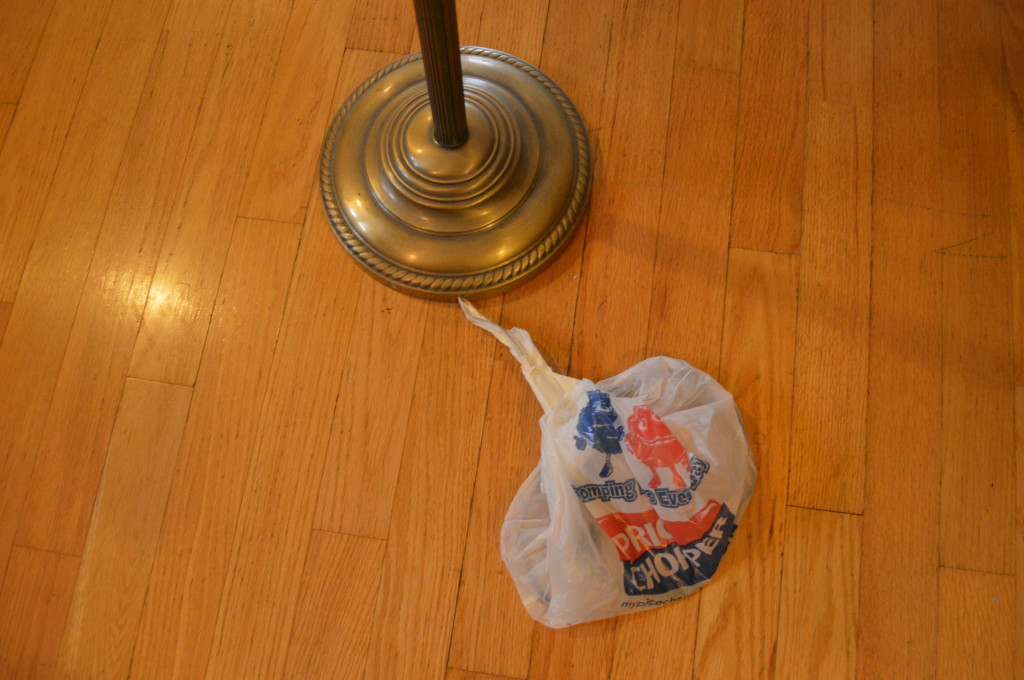 I also taped the electrical sockets where the bulbs will go.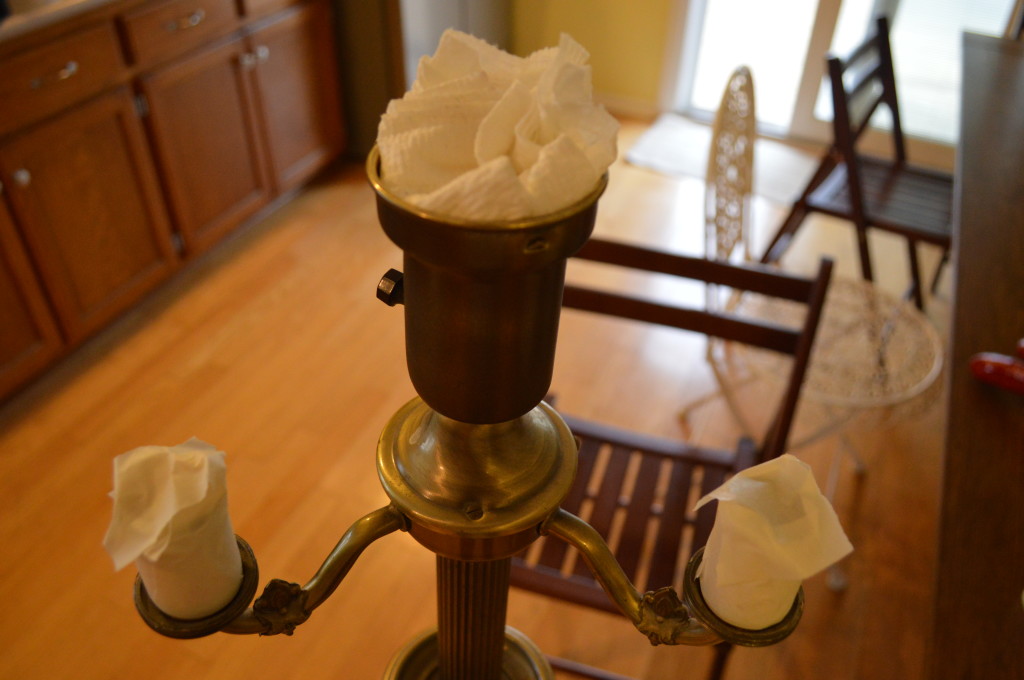 This is similar to the method I used when I painted the lamp in my office.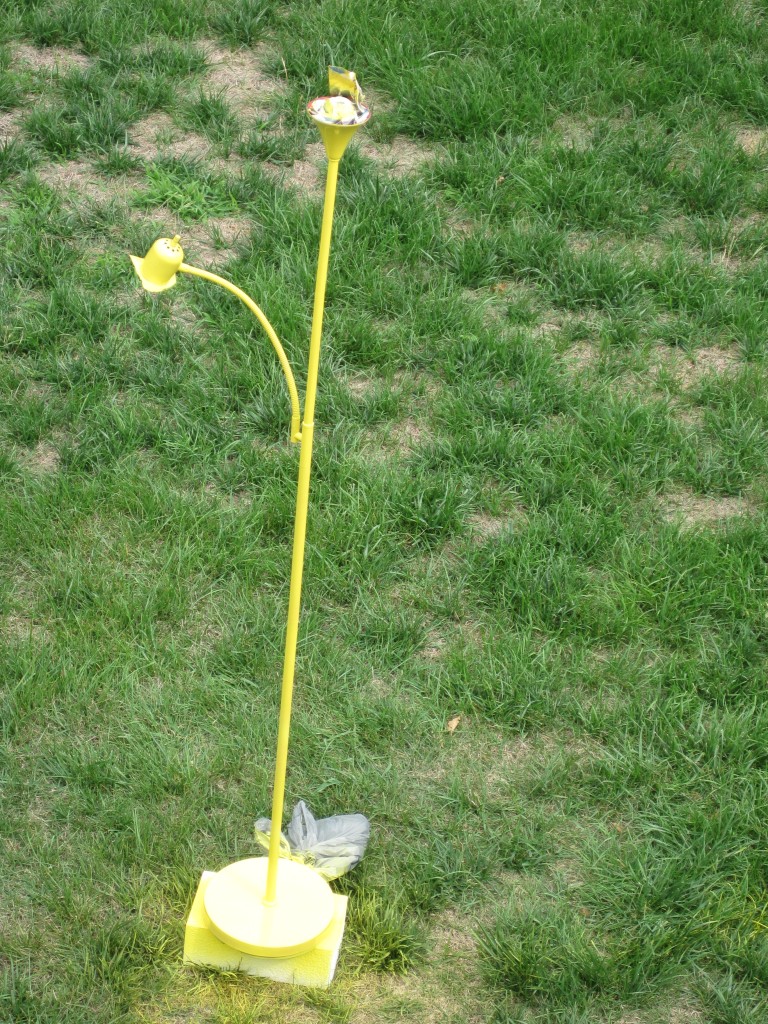 We also bought a new shade, but we're not sure it's really the right size, so it may have to go back and get exchanged for something bigger.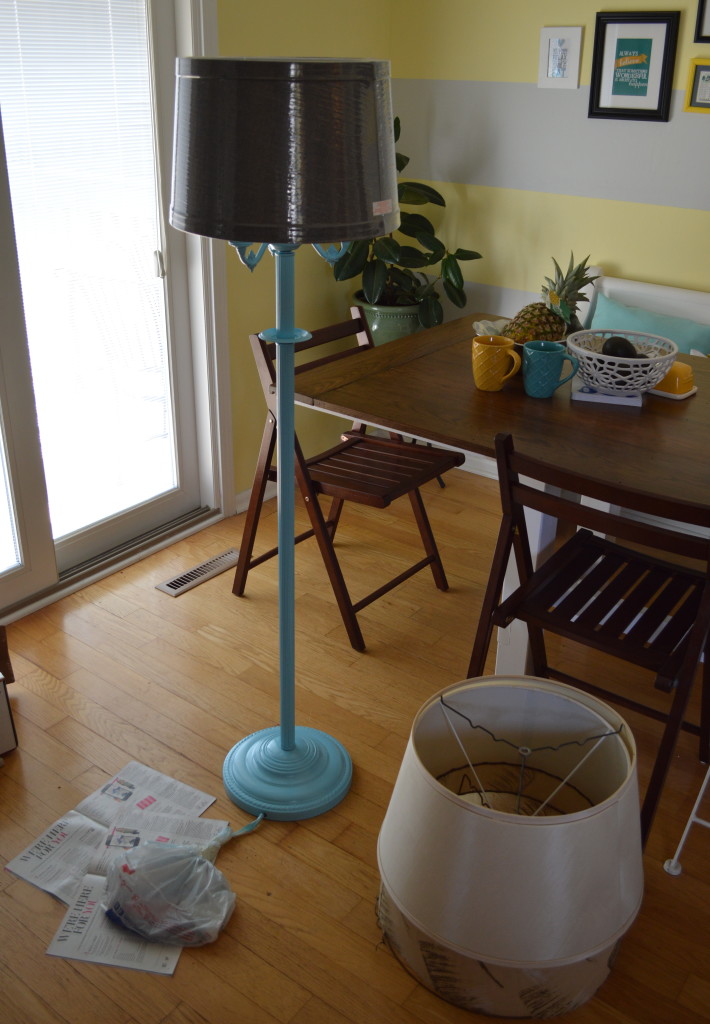 Still, I think it's awesome this really traditional looking lamp is now blue—not traditional at all!
I also finally got around to spray painting some plastic animals we snagged on clearance at Wal-Mart many, many months ago.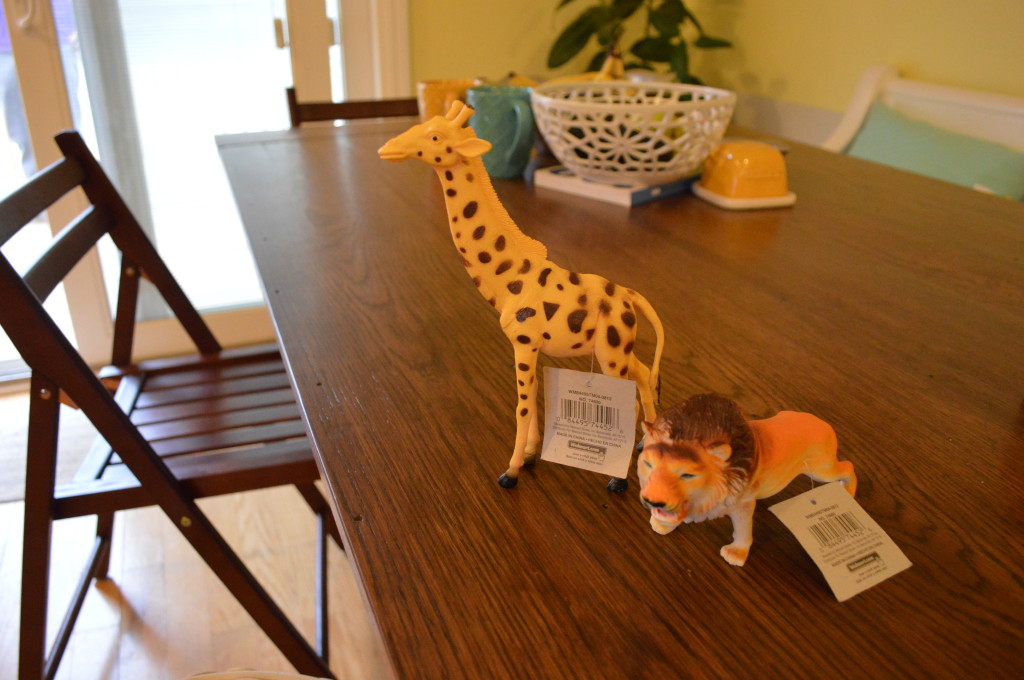 I wasn't sure at first if I wanted to go white or silver, or a bright color, but I figured silver would be a fun.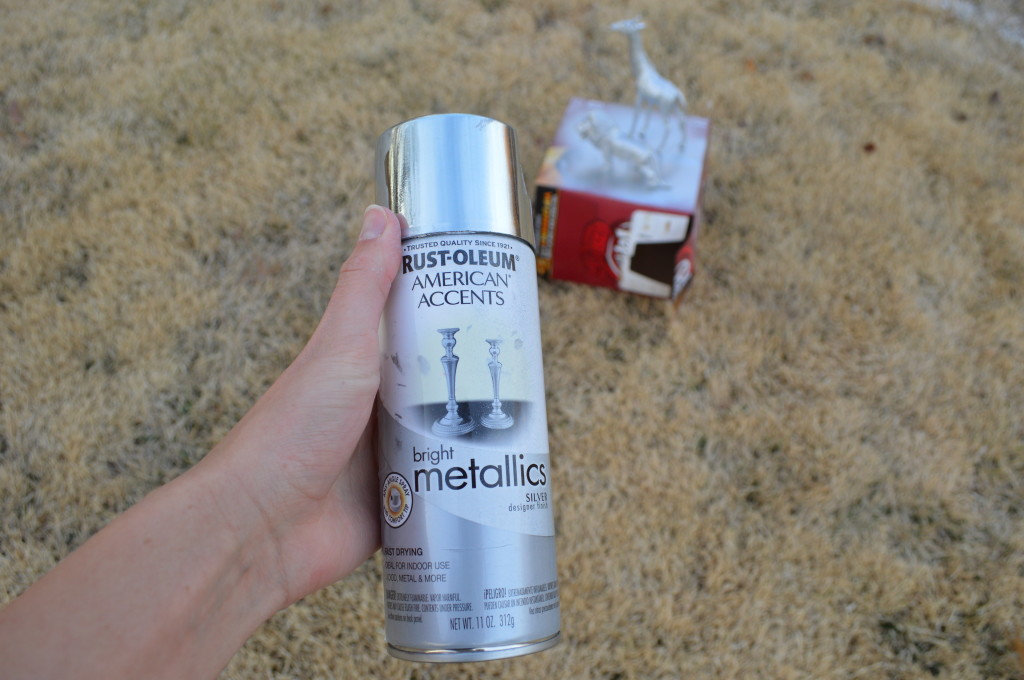 Plus, I had some leftover from this project, so I went for it.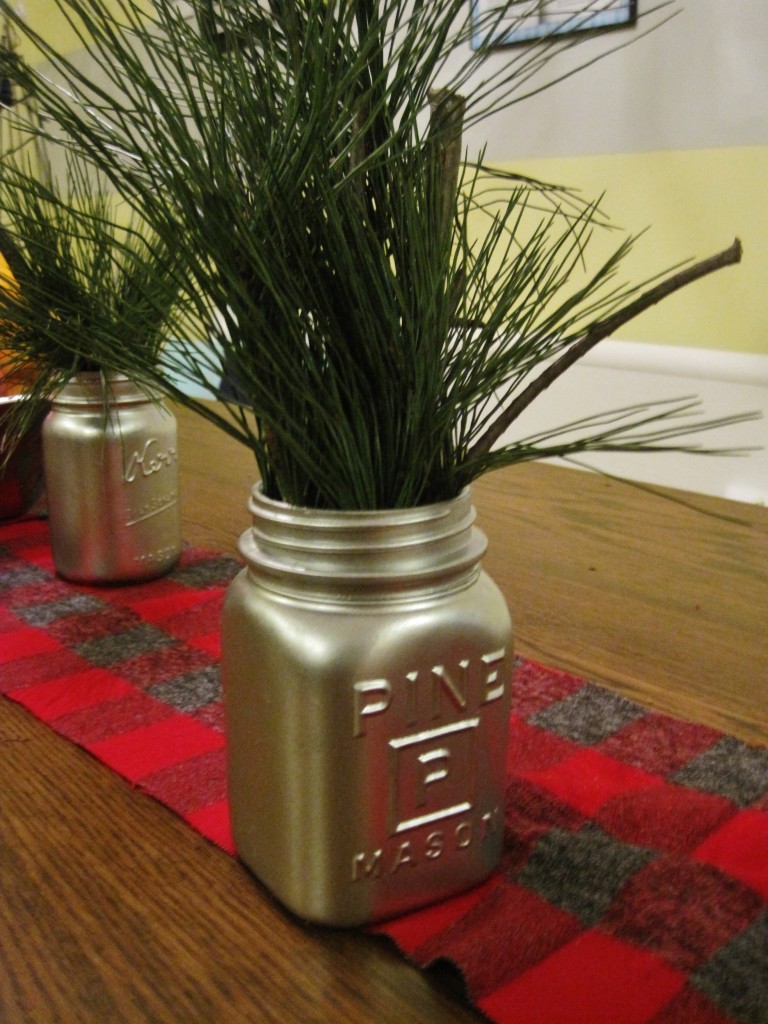 They ended up looking really fun, I think!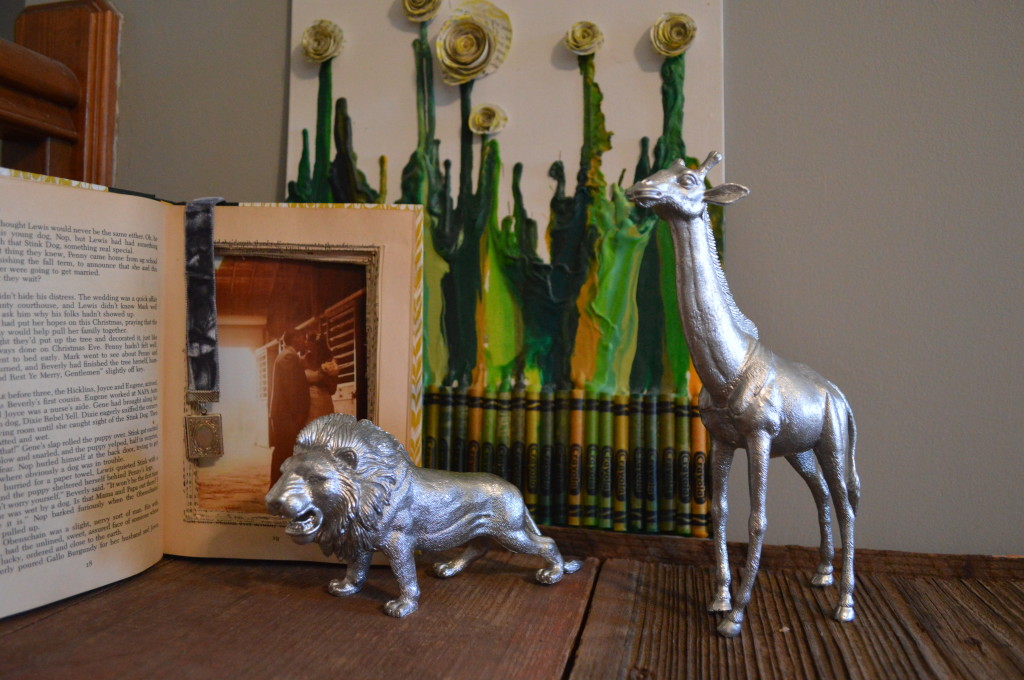 For now, these are just chilling in the living room, waiting for someplace to live.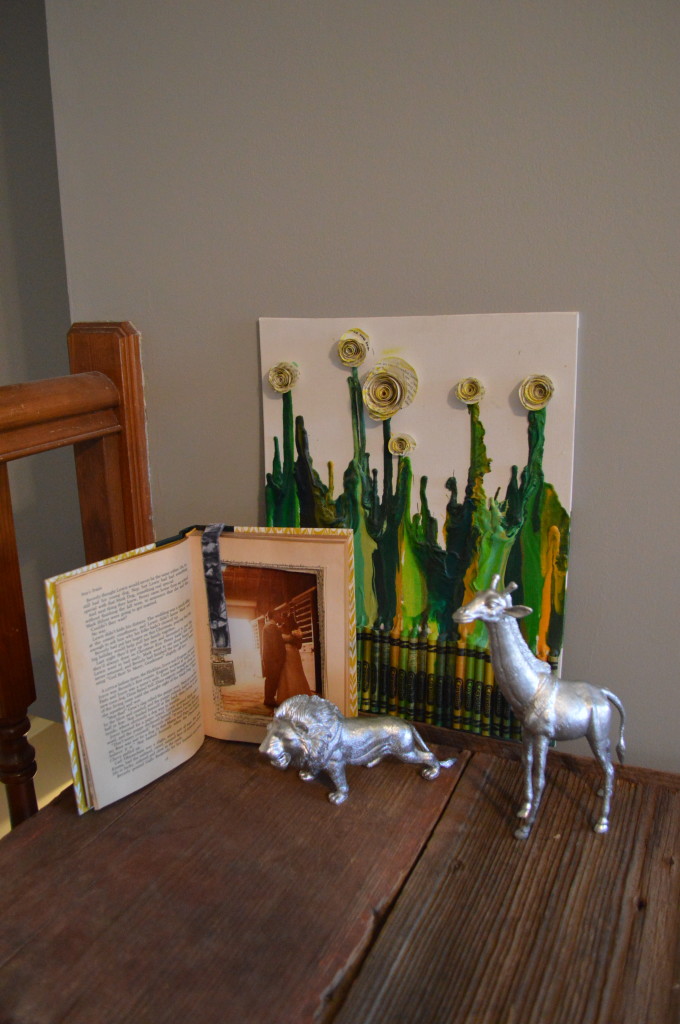 I also spray painted an item I just brought home last weekend—a new reindeer!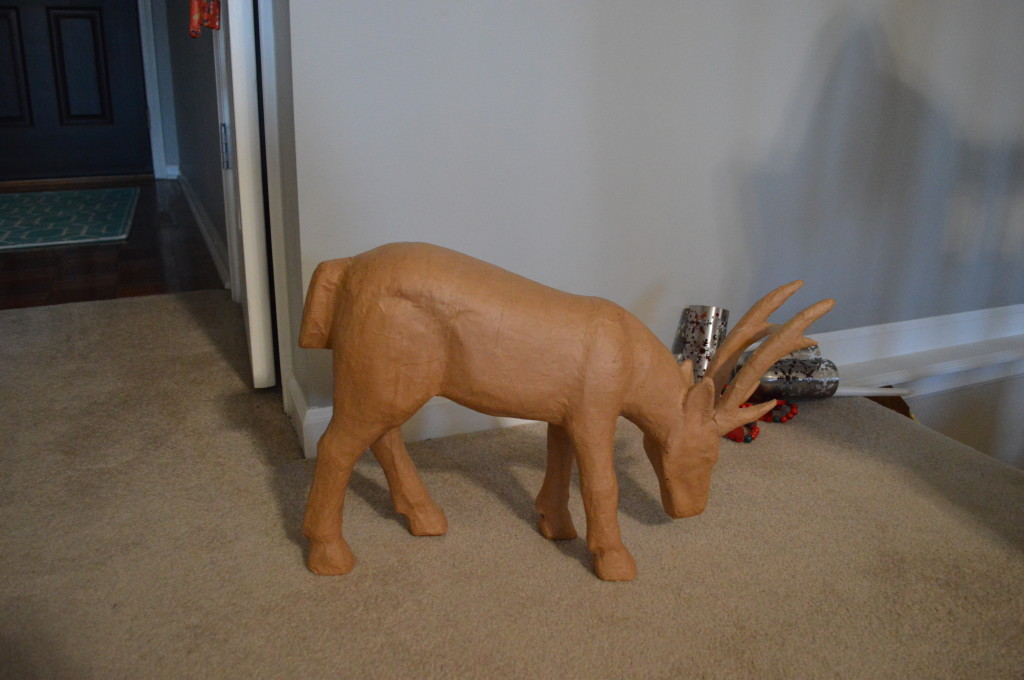 Yup, now we have two!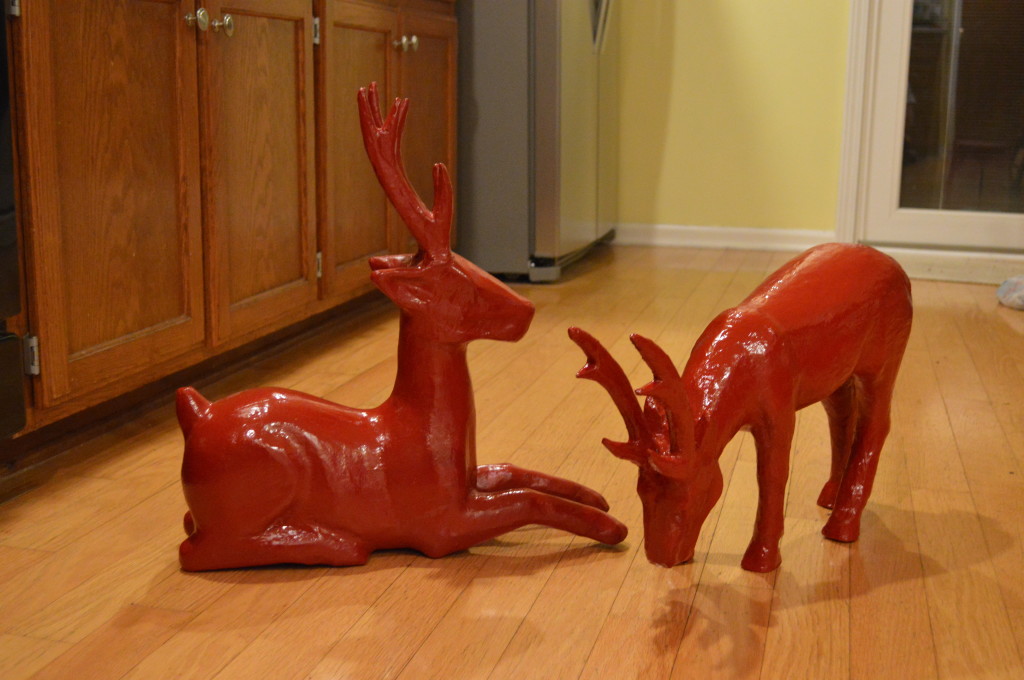 He got a coat of red.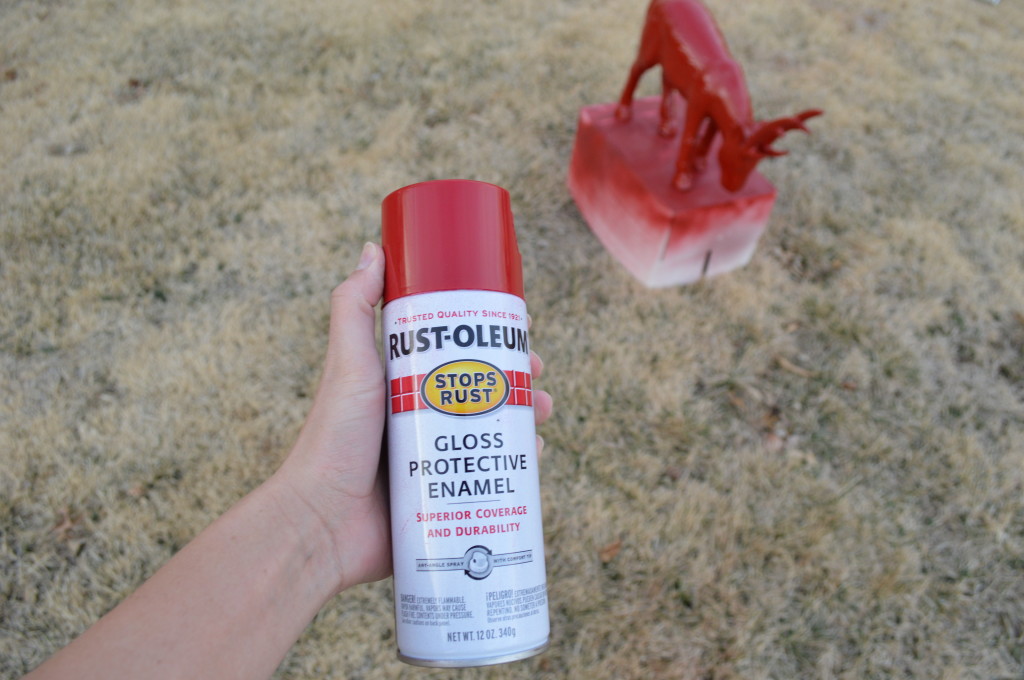 I got Rudolph last summer at an estate sale and have been looking for a mate for him since then. They sell them at Hobby Lobby, etc., but I was waiting to find one for a bargain price. And then, last weekend, while checking out a new favorite antique store in town, we found this little guy, for half of his retail price. So I brought him home to live with us, of course!
Then, because I still had some daylight left, I also grabbed all the thrifted wood frames I had stashed under the bed in our guest room.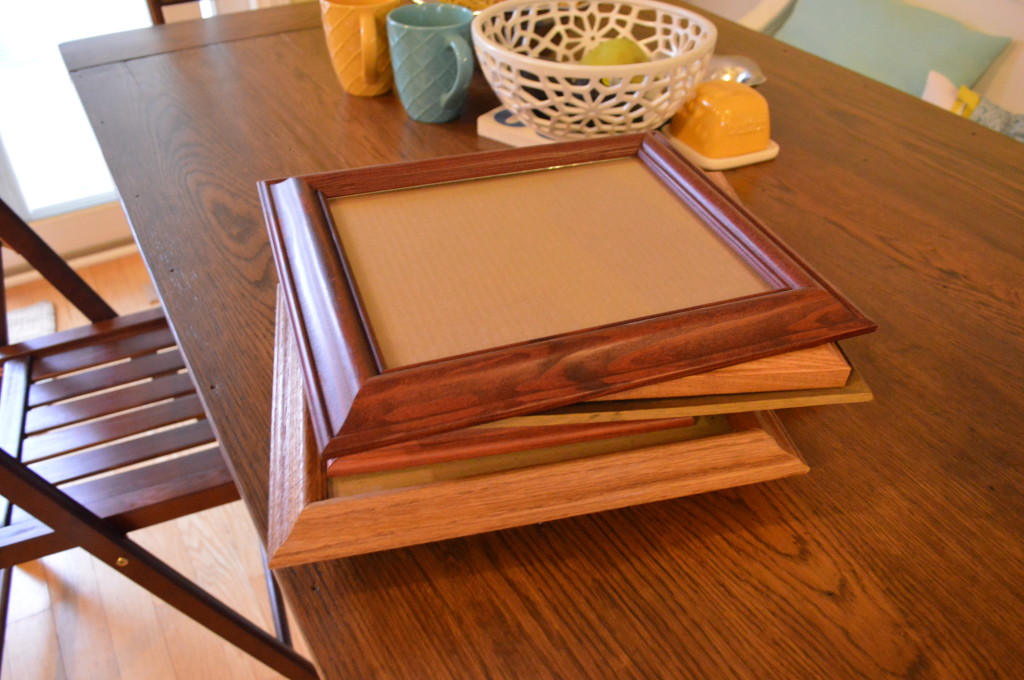 It ended up being several frames!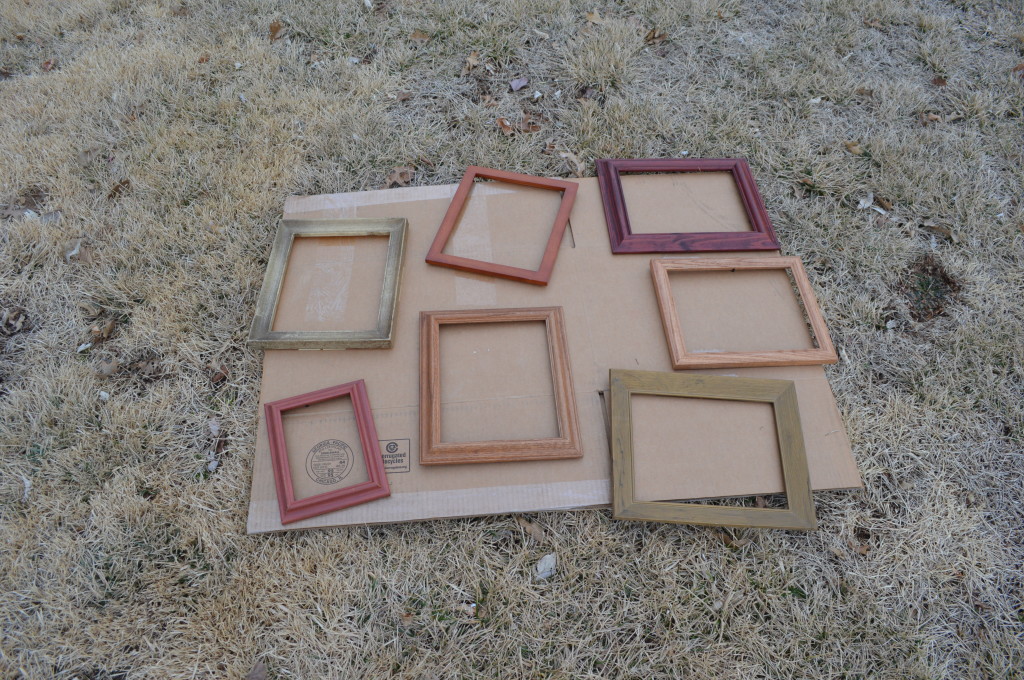 I knew I would probably end up painting them all white eventually, but if I want them yellow or blue or some other color, I can always repaint them later and consider this a coat of primer.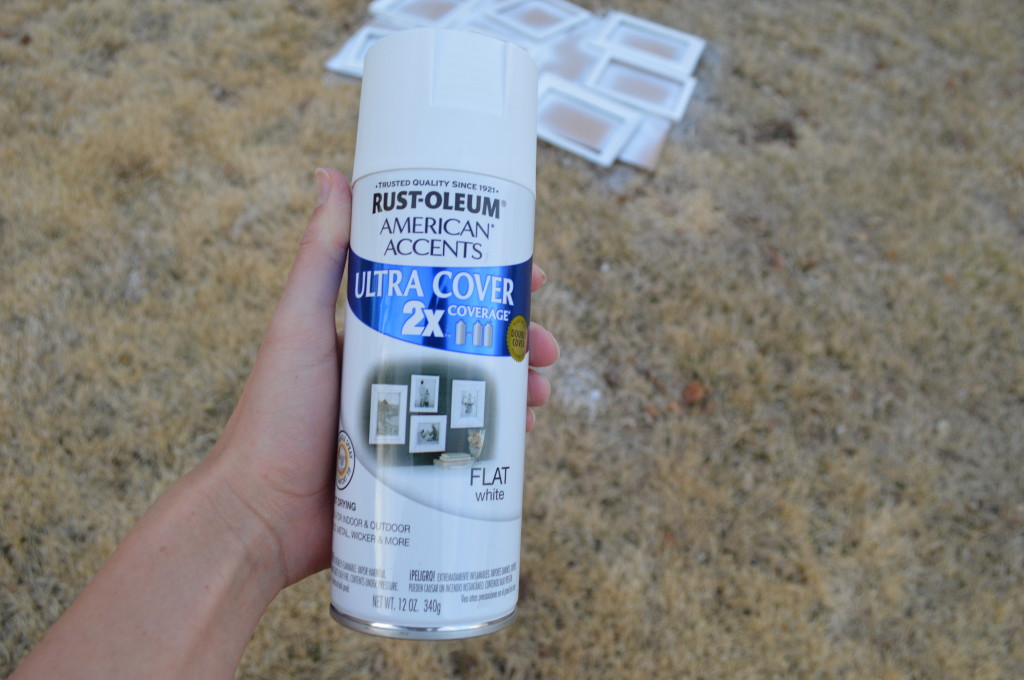 We also spent some time outside doing another fun activity.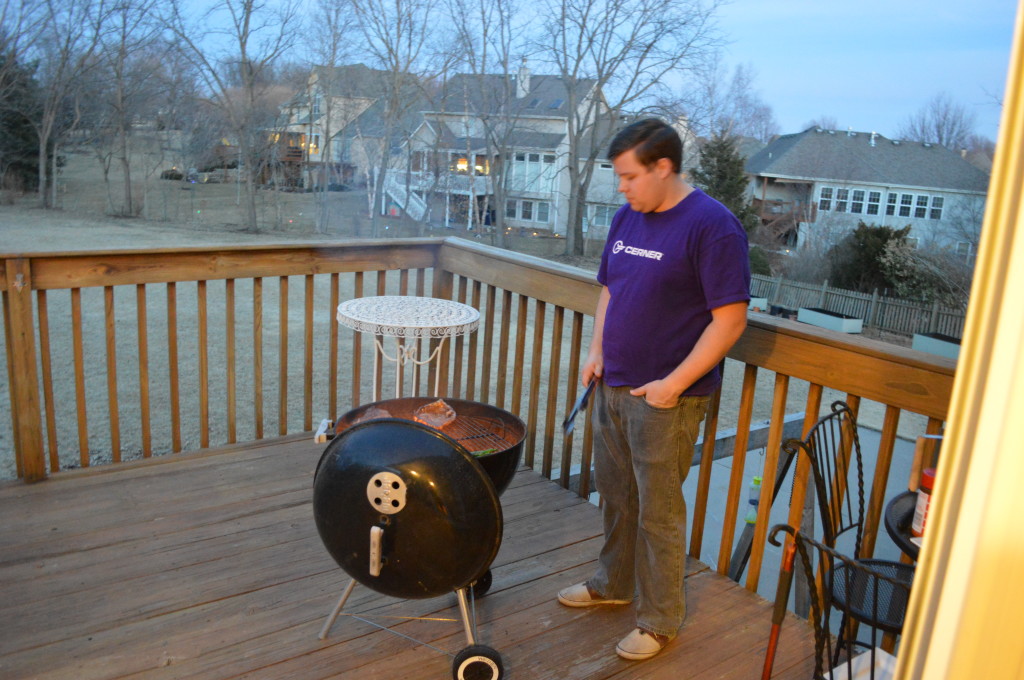 Grilling steaks.
All in all, I was pretty happy with my spray painting progress…although to be honest, I started out feeling a little disappointed because I was hoping to start priming our chairs but we just didn't have time in between when Wyatt got home from work and when it was going to get dark. Although, Daylight Savings Time does help us have more time for projects in the evening.
So, maybe next week, after a nice weekend (fingers crossed!), we'll be sharing about having primed chairs…and maybe about some kitchen progress, or flooring progress. But in the meantime, I've been contented to spray paint everything I could get my hands on around here.
What have you been doing in this finally warm weather? Are you grilling out? Painting things? Let's hear about it!