Last night, we had a hard freeze. The garden, which has suffered a bit despite its blankets on a few frosty nights, was finally doomed for the season. Still, we went out and harvested every last bit of goodness we could before the cold set in.
Here's a peek at the spoils. (There's also a peek at some pew progress!)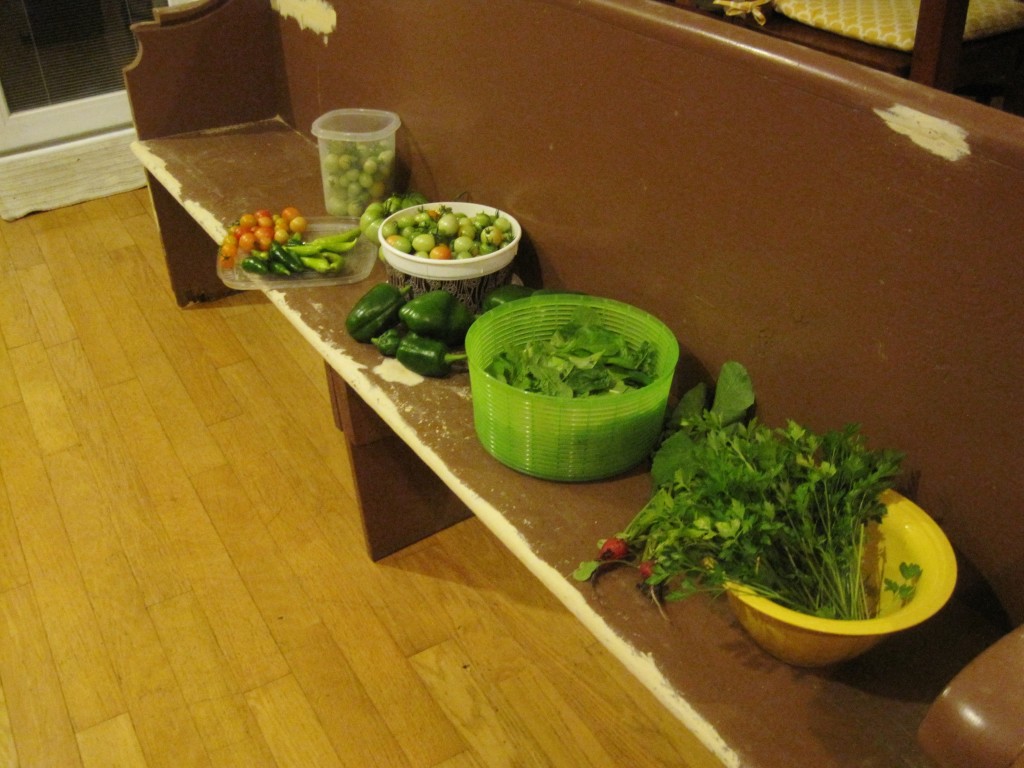 I also realized I forgot to show you where I had placed my Charlie Brown prints, so here you go.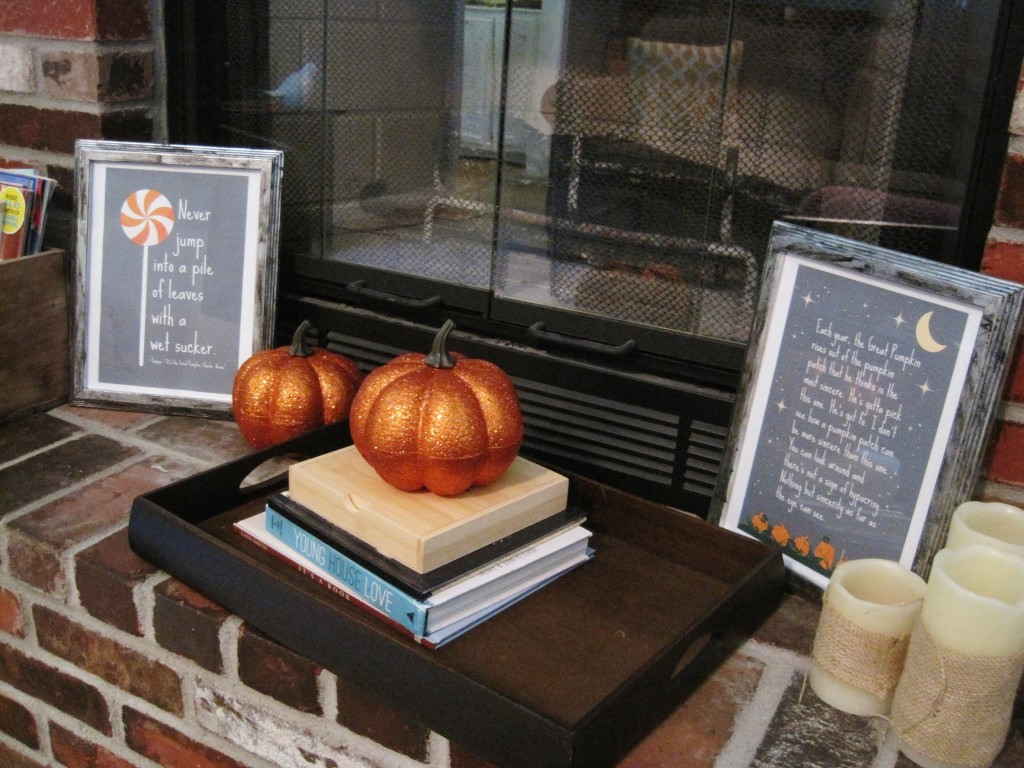 They are displayed happily, front and center, in the living room. Did you print them? Where did you put yours?
And, last but not least, the pumpkins. I'll tell you more about them next week, but in the meantime, can you see what they are?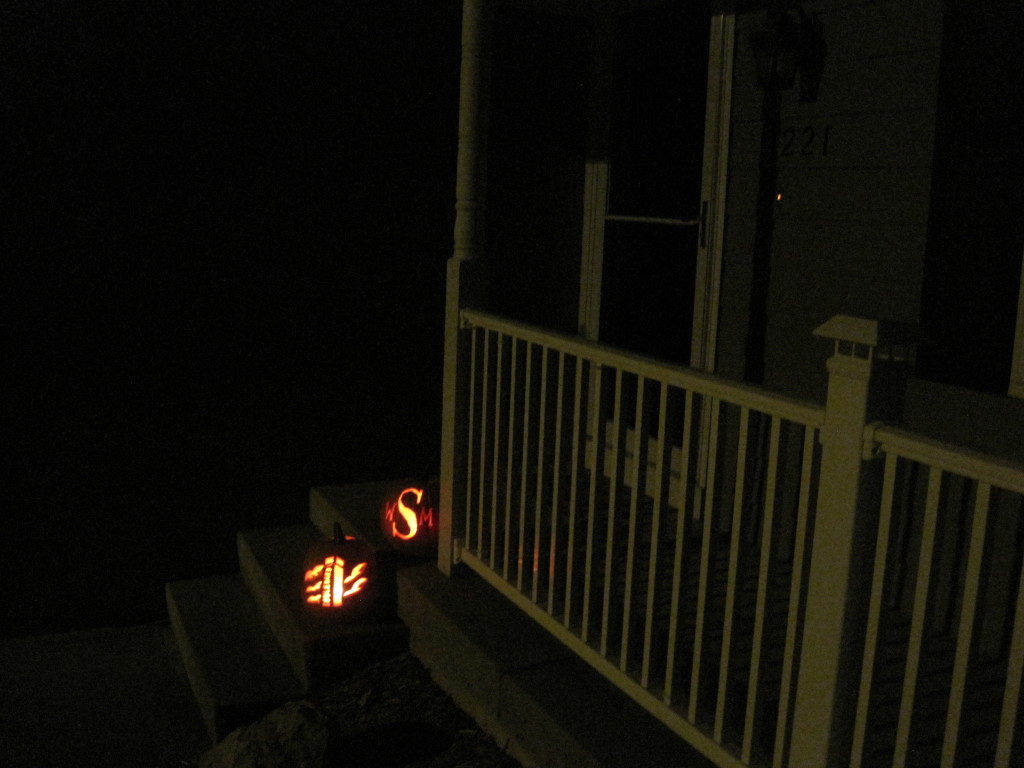 Give me some sneak peeks into your weekend, or from the past week!