Well, blizzard #2 hit this morning around 1 am, and Hubs and I woke up to this outside our humble home this morning: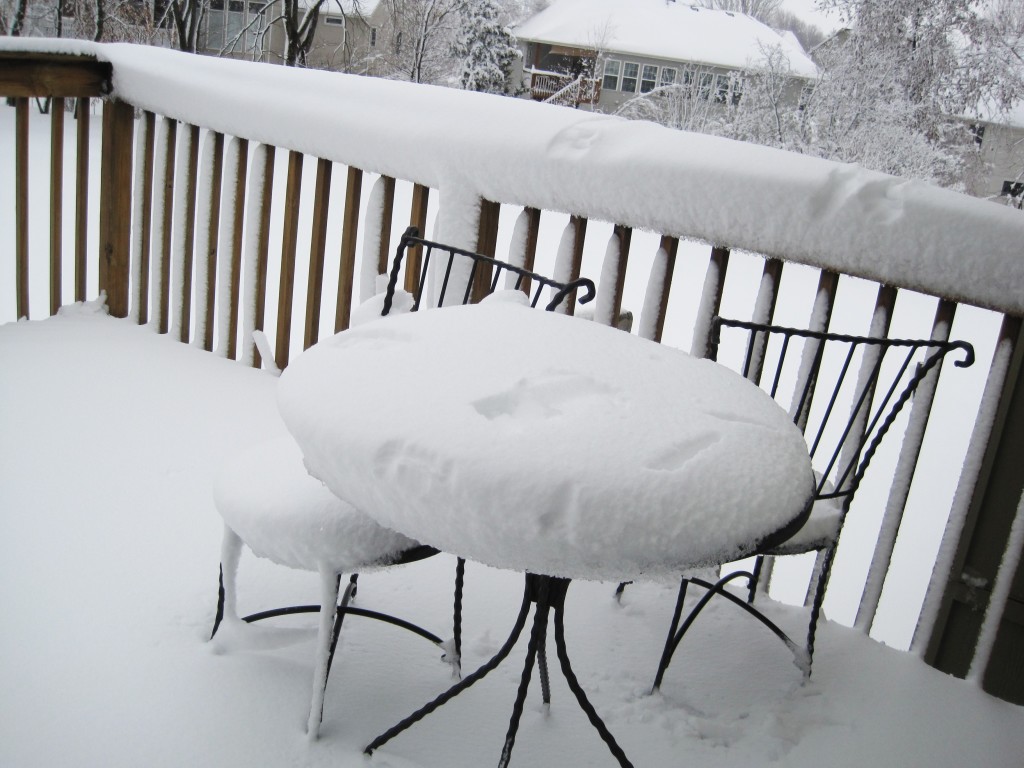 Yep, that's about 10 more inches of snow (or more) on top of what we already had from Blizzard #1 on Thursday!
That's right kids, it's crazy out there. (Crazy like Dr. Seuss trees, or bushes. At least, that's what this reminds me of…)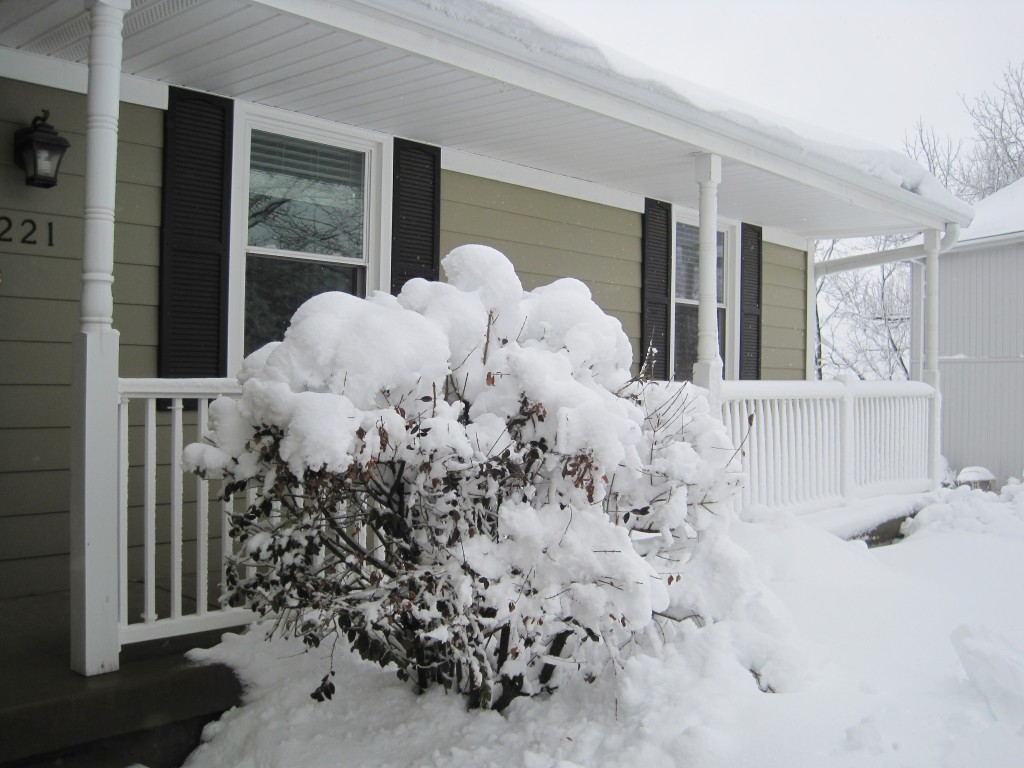 We spent an hour or so shoveling the driveway again.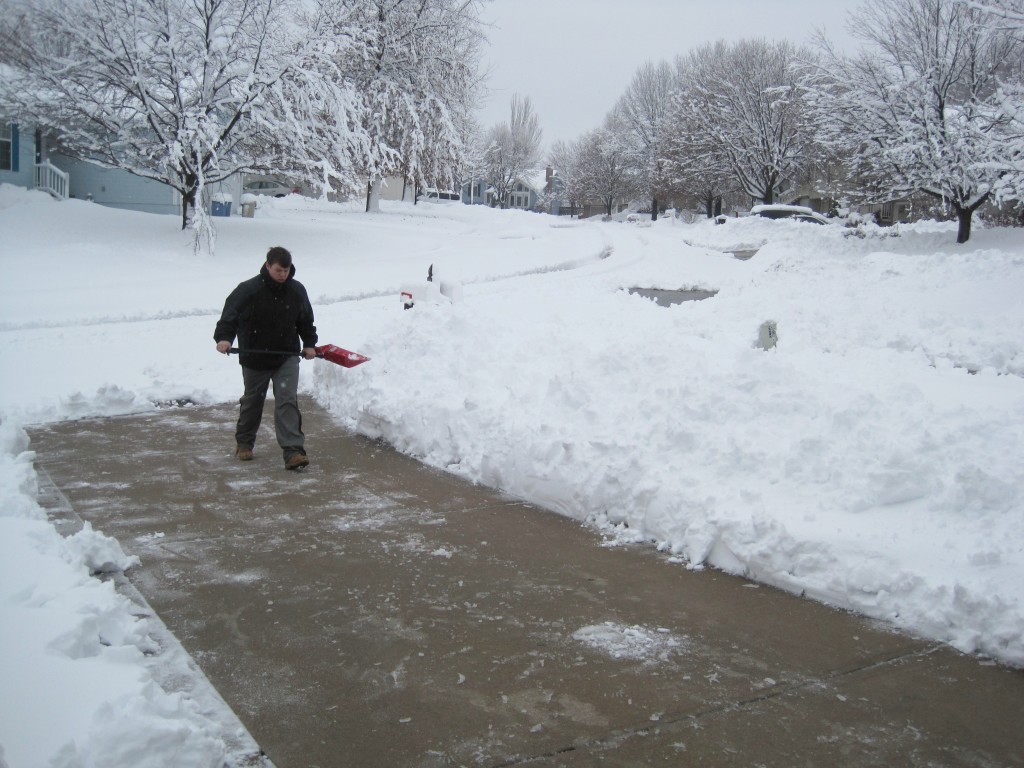 The mound of snow we've piled up (plus the snow plow) is practically burying our poor mailbox! Yikes!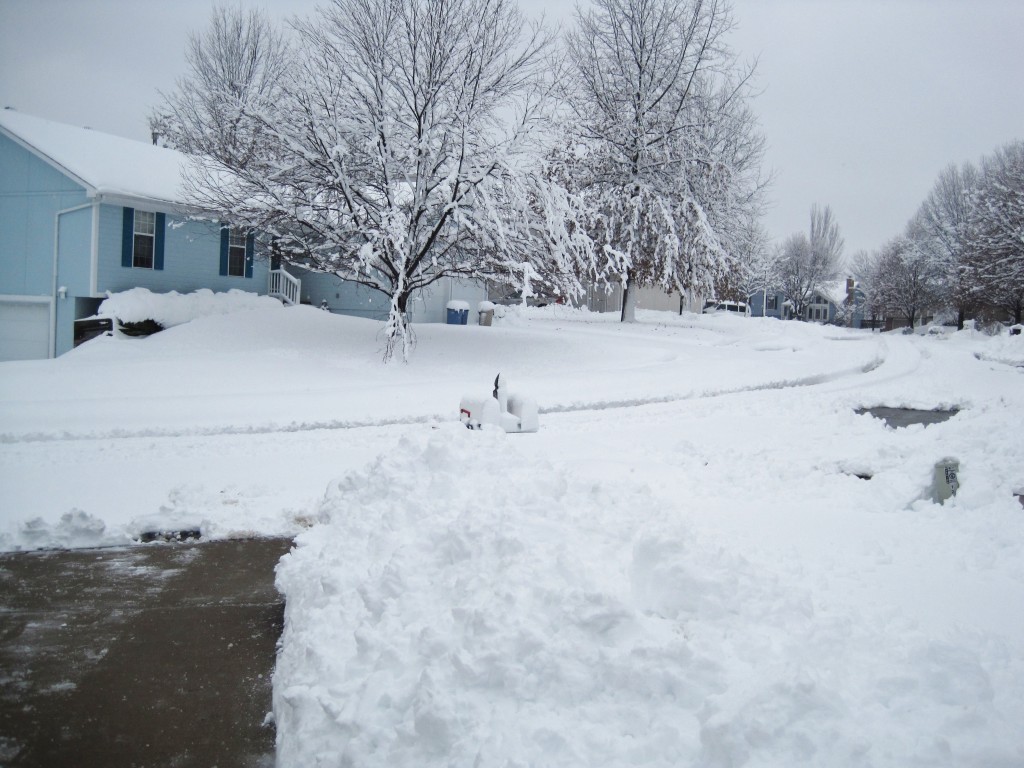 Wyatt says he hates snow days because he has to work and work out in the snow.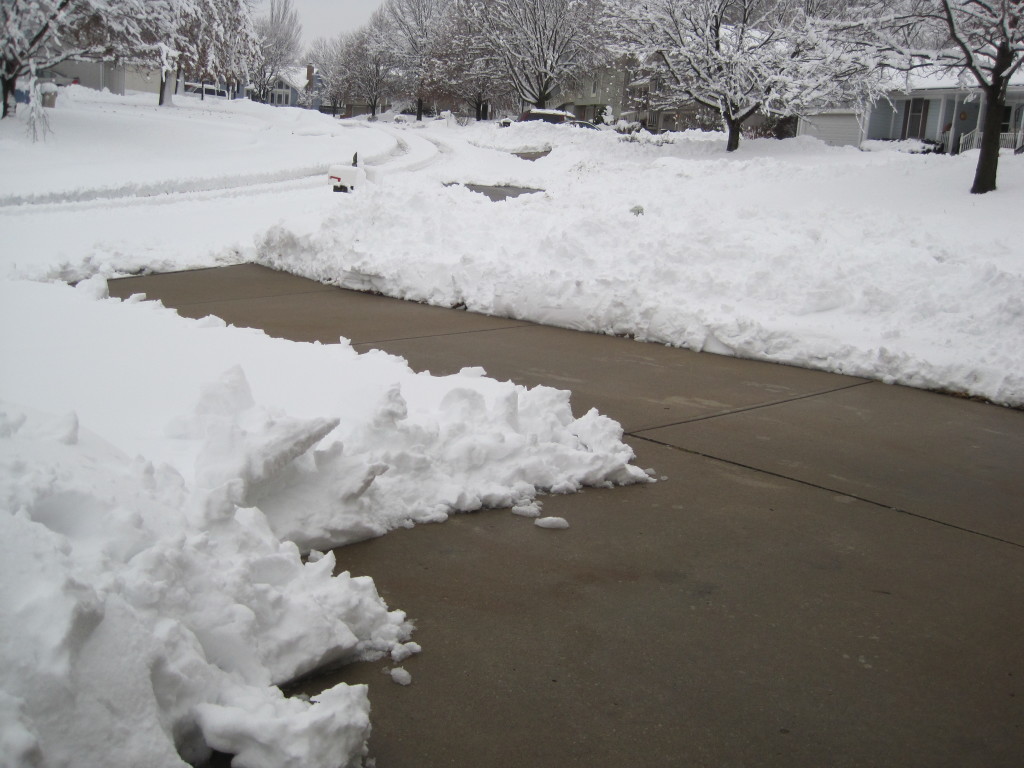 I also hiked around to the side of the house to clean off our air condition unit to keep the snow from melting, dripping, and then refreezing on the blades, which causes it to get off-balance and can mess up the motor.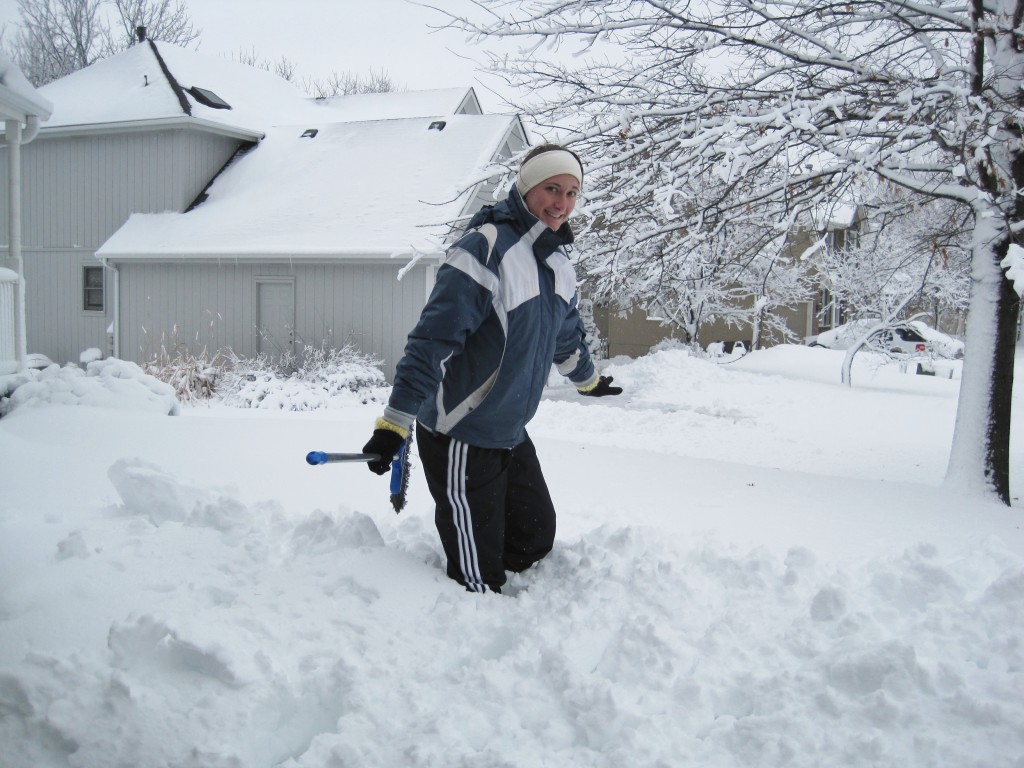 (Note, my feet are not touching the ground in this picture, they are standing on the compacted, hardened, snow from Thursday. Sheesh!)
I have to admit that the snow on the trees does look pretty.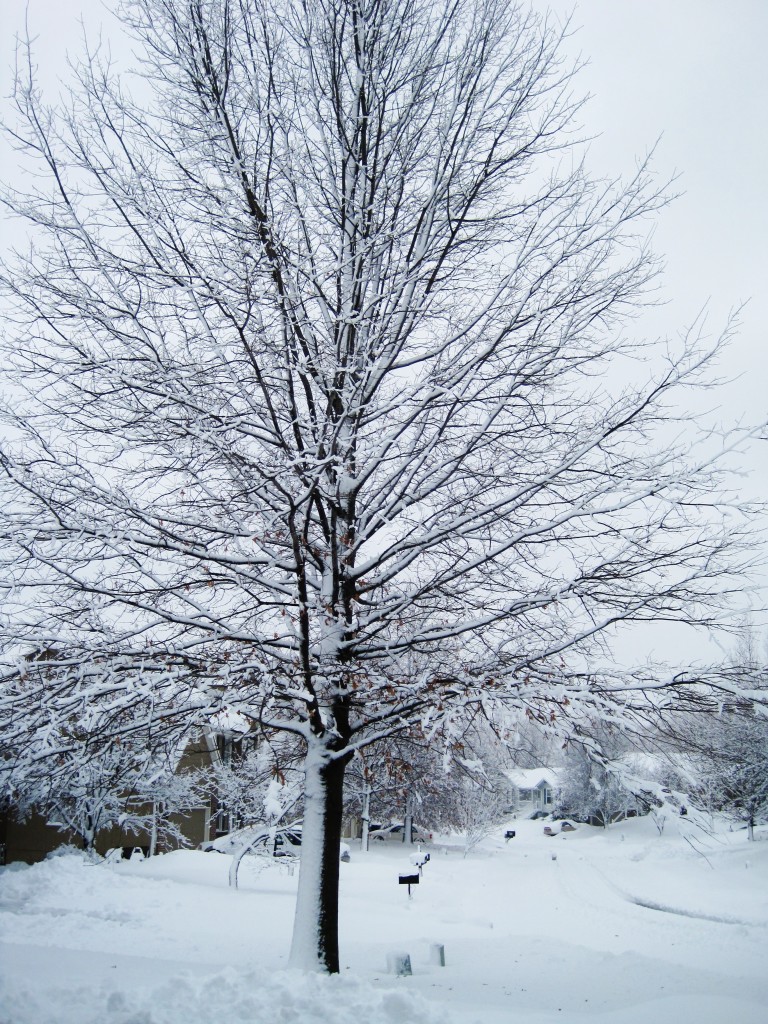 Even though the heavy, wet branches have caused a lot of limbs to break, and thus, knock out the electricity to much of the city.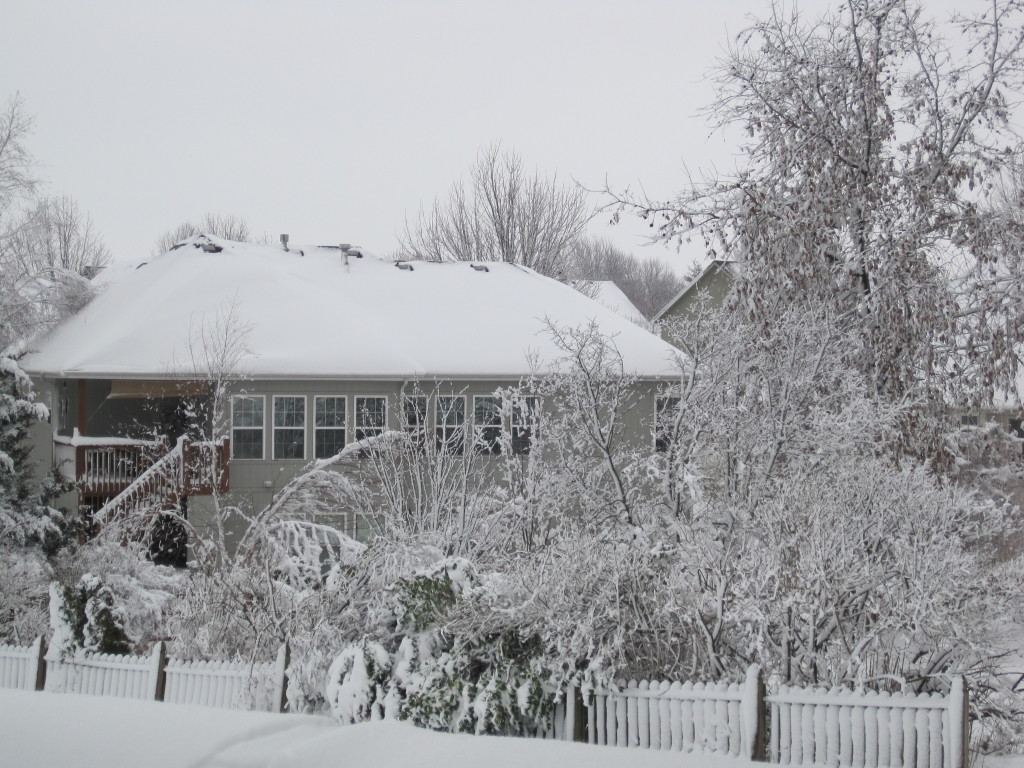 (My parents and in-laws, back home in the country haven't had power since very early this morning! Yikes!)
Other than that, we've stayed in again today, and even though it can make us a bit stir crazy to be cooped up working inside all day using the semi-slow internet (mostly Hubs, I'm used to that), we're super thankful we're here, have power, and don't have to go anywhere.
In fact, we couldn't really go anywhere even if we wanted to (maybe in my 4-wheel drive Jimmy if we HAD to), because no snow plows have been by our road yet. Some neighbors did use their snow blowers to make some tire paths out in the road, though, so a few big pick-up trucks have been by, very slowly and carefully.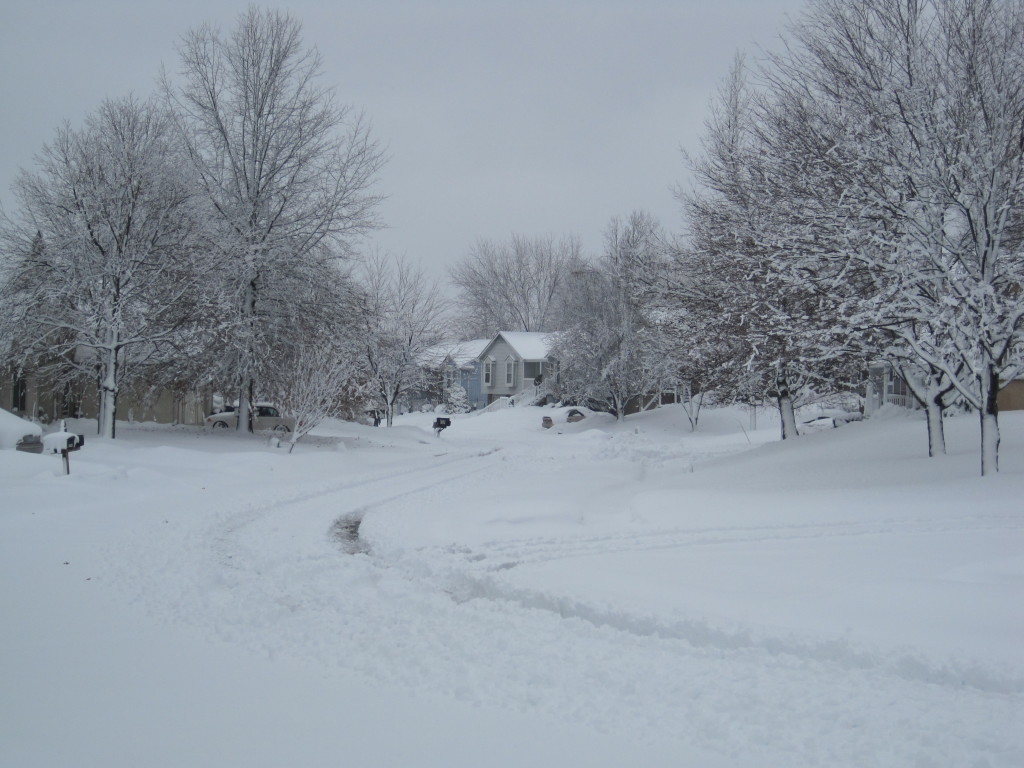 Did you get more snow? Did you lose power today? Have the snow plows been by your road? Any plans to venture out anytime soon?