This post is #Sponsored by Hillshire Farm, but the words and opinions are all our own. 
Last week, we shared a recipe made with Hillshire Farms smoked sausage. Yum. We also had the opportunity to try their new Naturals lunch meat.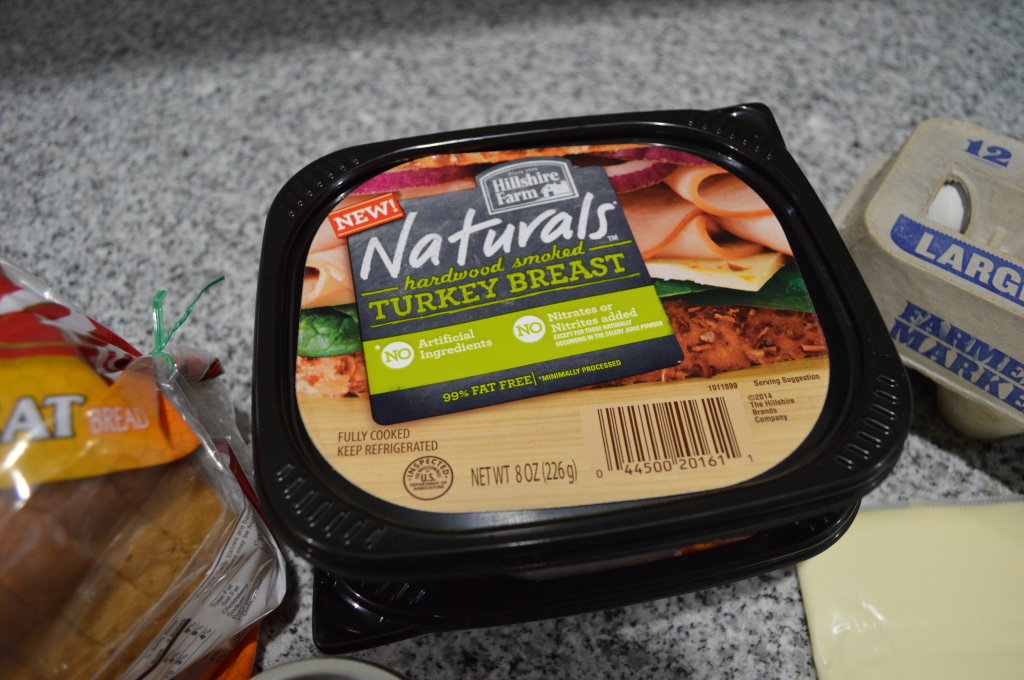 One of the good things about this turkey is that it's slow roasted in its own juices with no artificial ingredients or preservatives and no added nitrates or nitrites.
Plus, Hillshire Farm will provide a 100% refund for every package of meat that a consumer is not satisfied with. (http://www.hillshirefarm.com/guarantee/)
Not that you'd need it, I don't think. Wyatt was a fan when he made a basic turkey sandwich for lunch the other day, but I wanted something a little fancier for dinner last night. We had plenty of turkey for another recipe.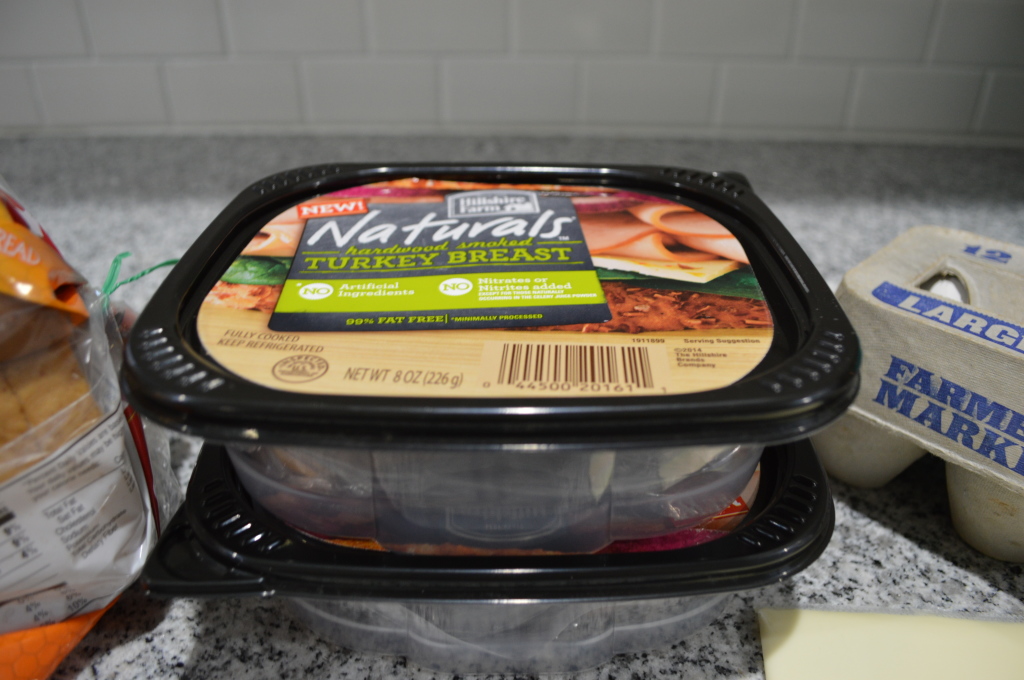 Plus, lunch meat is on the list of not recommended foods to eat while pregnant unless you cook it, so I knew a hot sandwich was in order.
So, I gathered ingredients: bread, eggs, cheese, condiments, and turkey.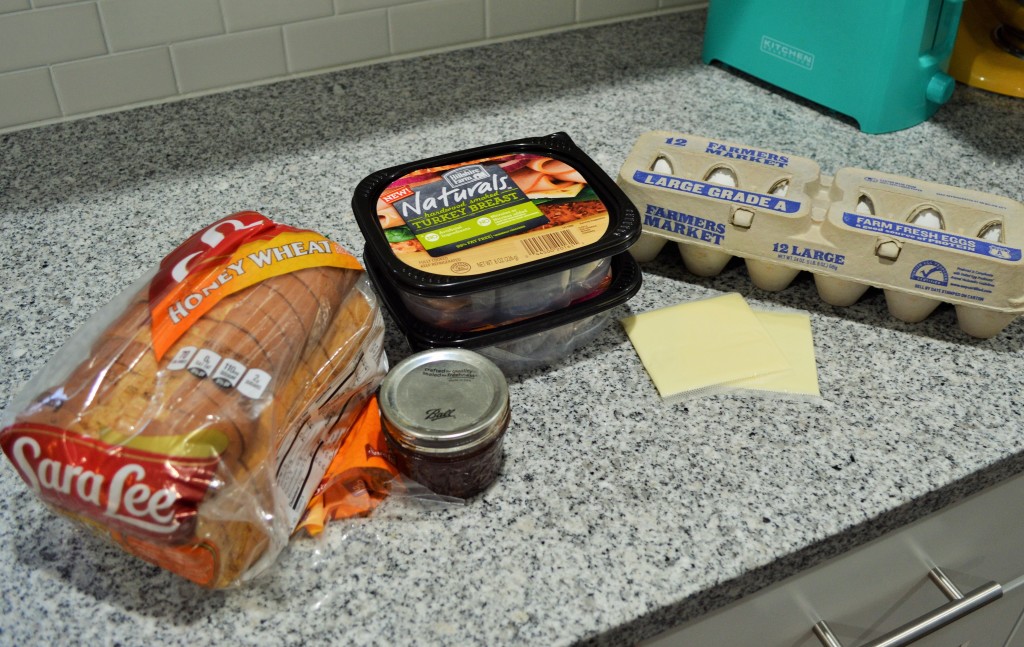 I really like fried eggs on sandwiches. Yum. I'm not the best at making them without breaking the yolks so Wyatt usually gets nominated for that job. I was in charge of toast and other ingredients.
Meanwhile, I had a pan of potatoes frying on the stove as a side dish. Because what goes better with a breakfast for dinner sandwich than friend potatoes? Mmmm.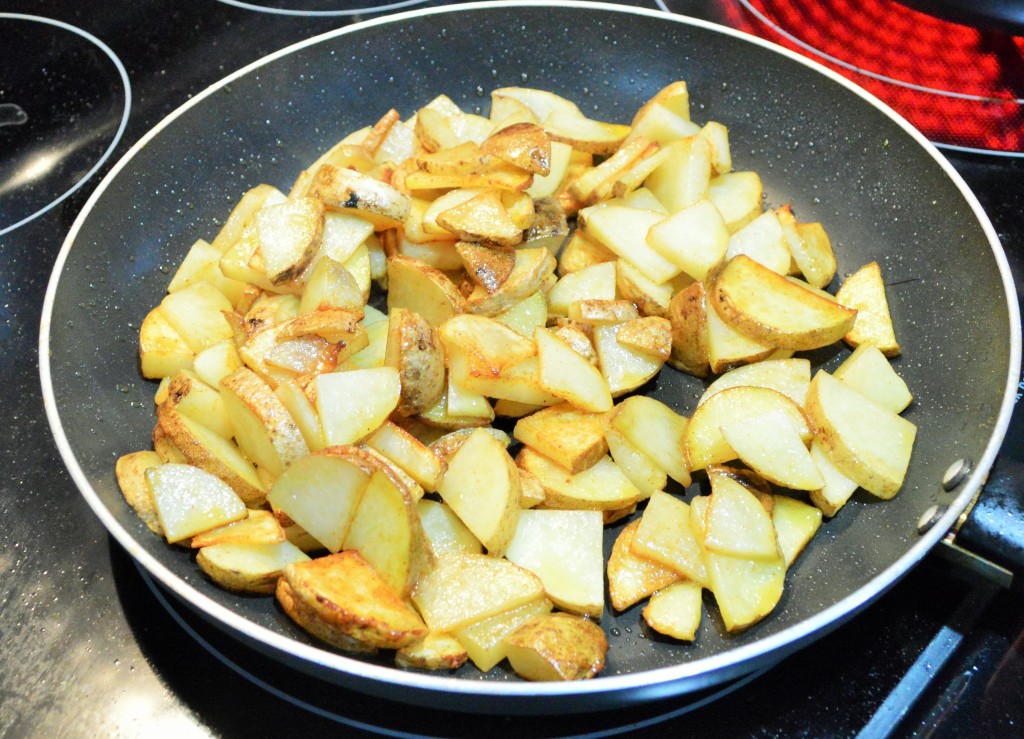 We used the skillet to "grill" our turkey and give it a little extra flavor. It didn't hold up super well to that process, but it managed and I knew it would taste good.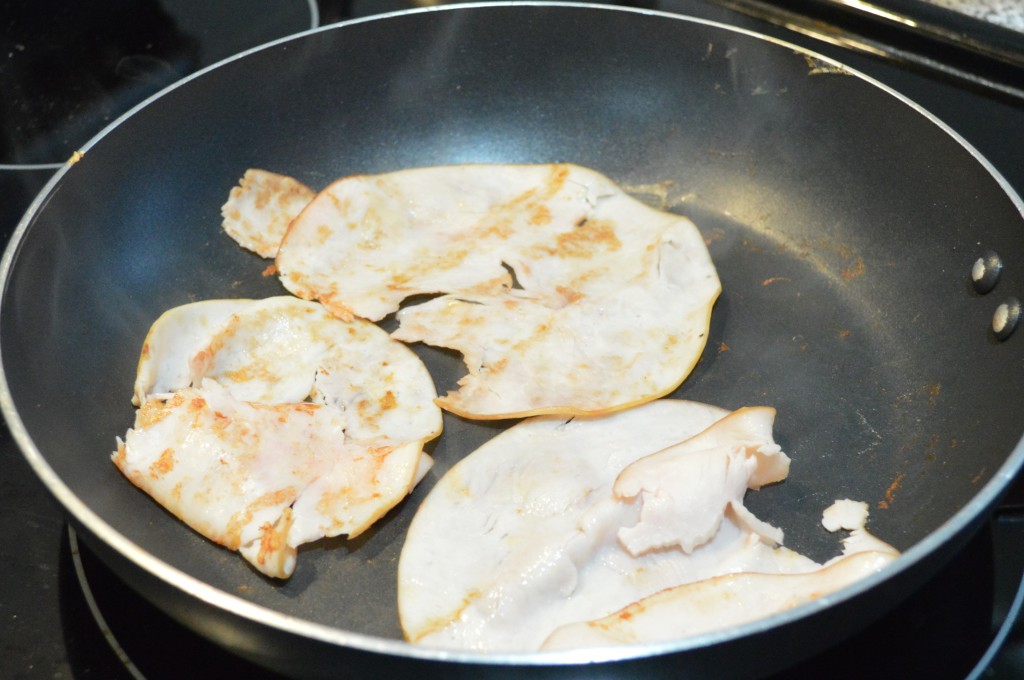 Pretty soon, we were ready to assemble. I took the opportunity to spread one slice of toast with my homemade tomato jam. It's a little sweet and a little salty/savory. And there's a hint of heat from some red pepper flakes.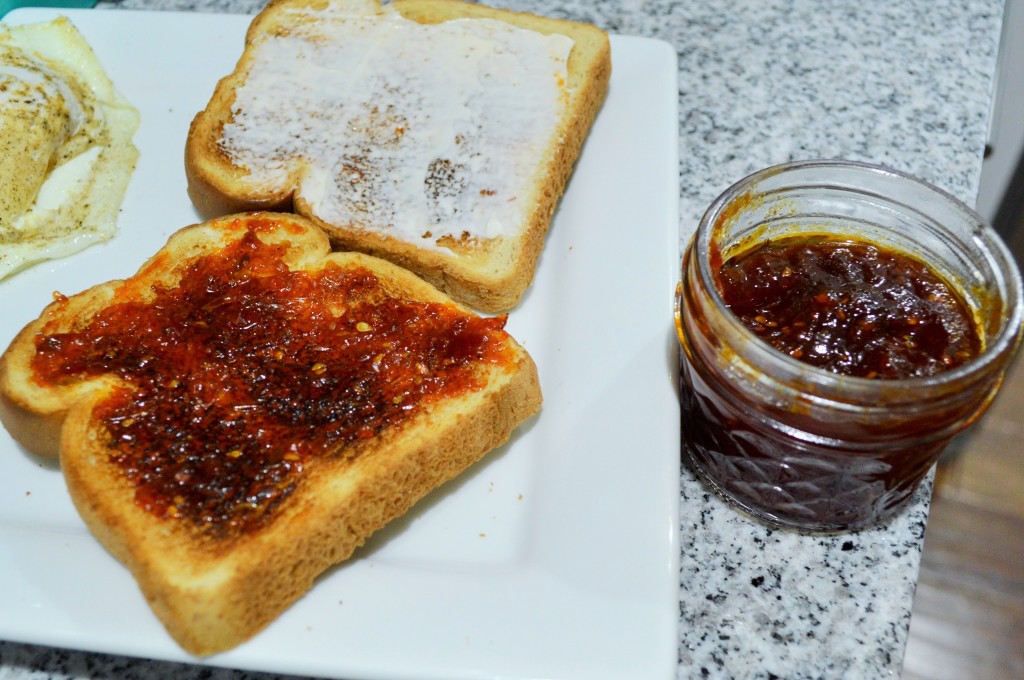 Perfect for a sandwich like this since it adds a little bit of something special. And something special it was, indeed.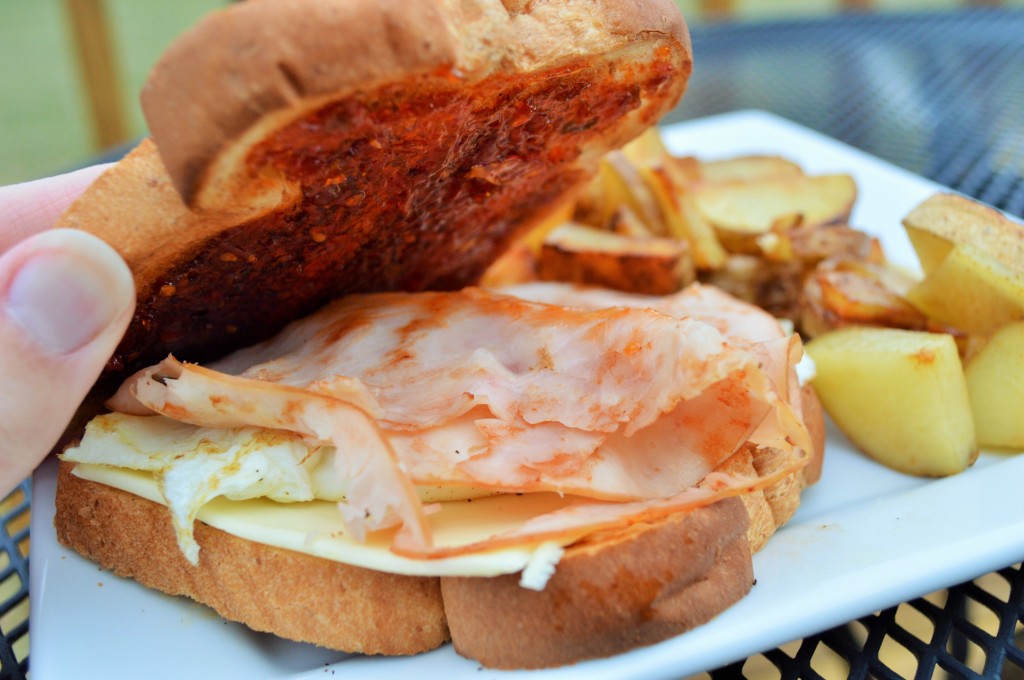 Just look at that beauty. And the entire thing only took about 30 minutes from start to finish. Really easy and really fast dinner for a weeknight meal.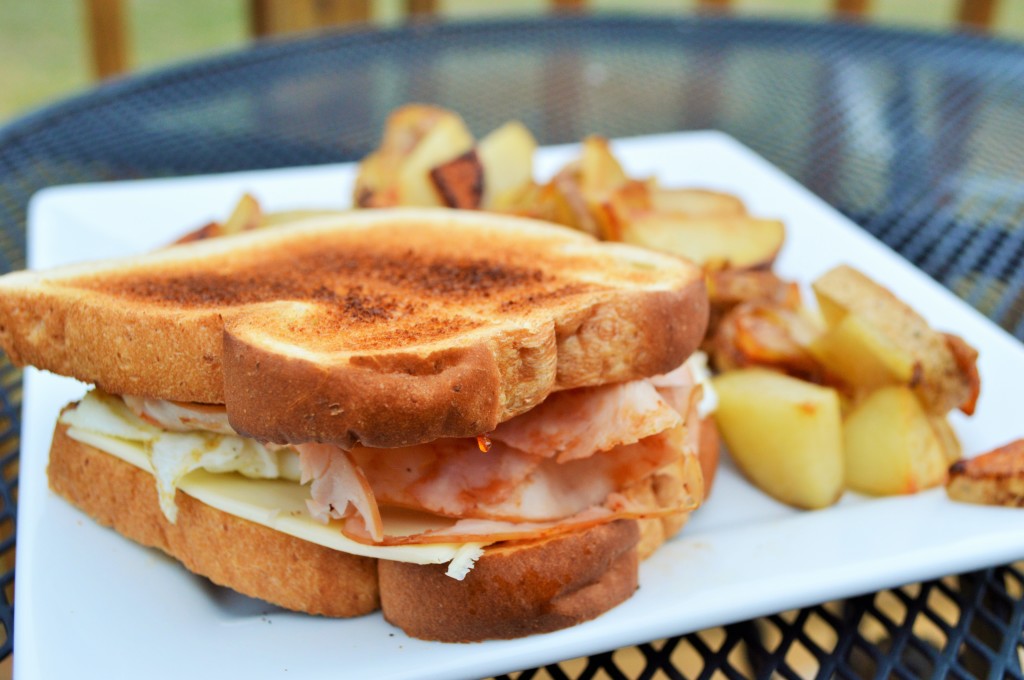 In the end, it was delicious and awesome, of course.
But messy.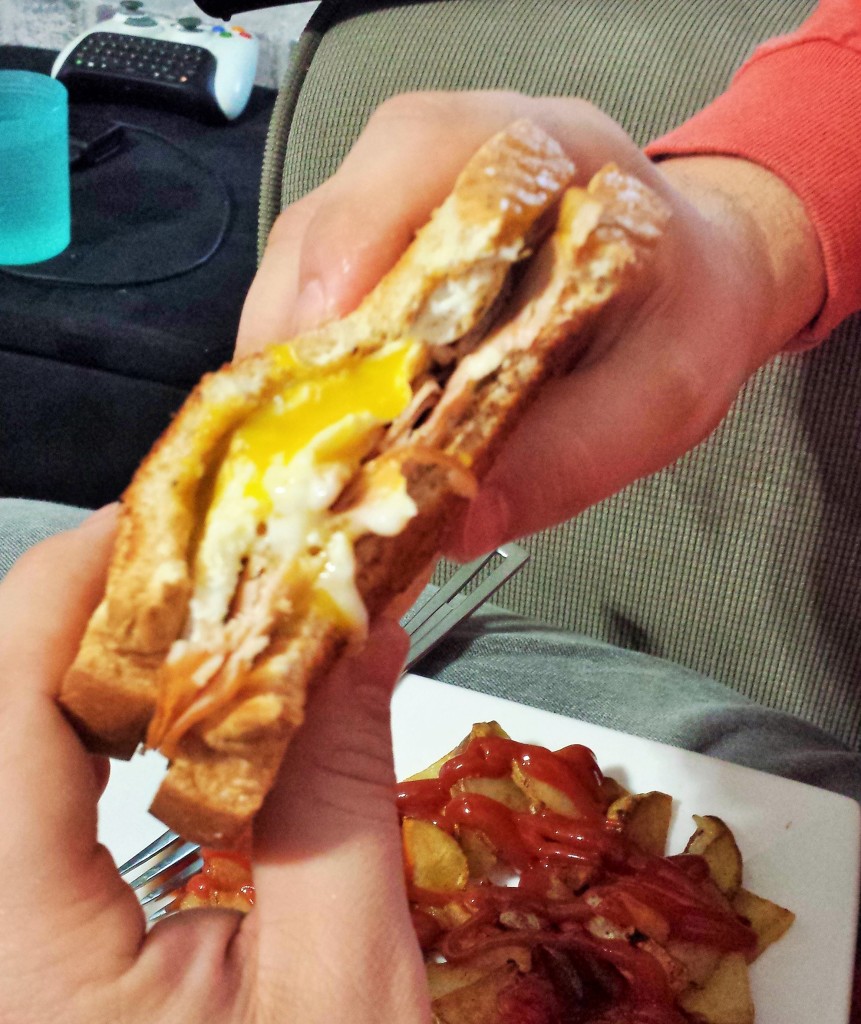 Messy and tasty. Just the way we like it. 🙂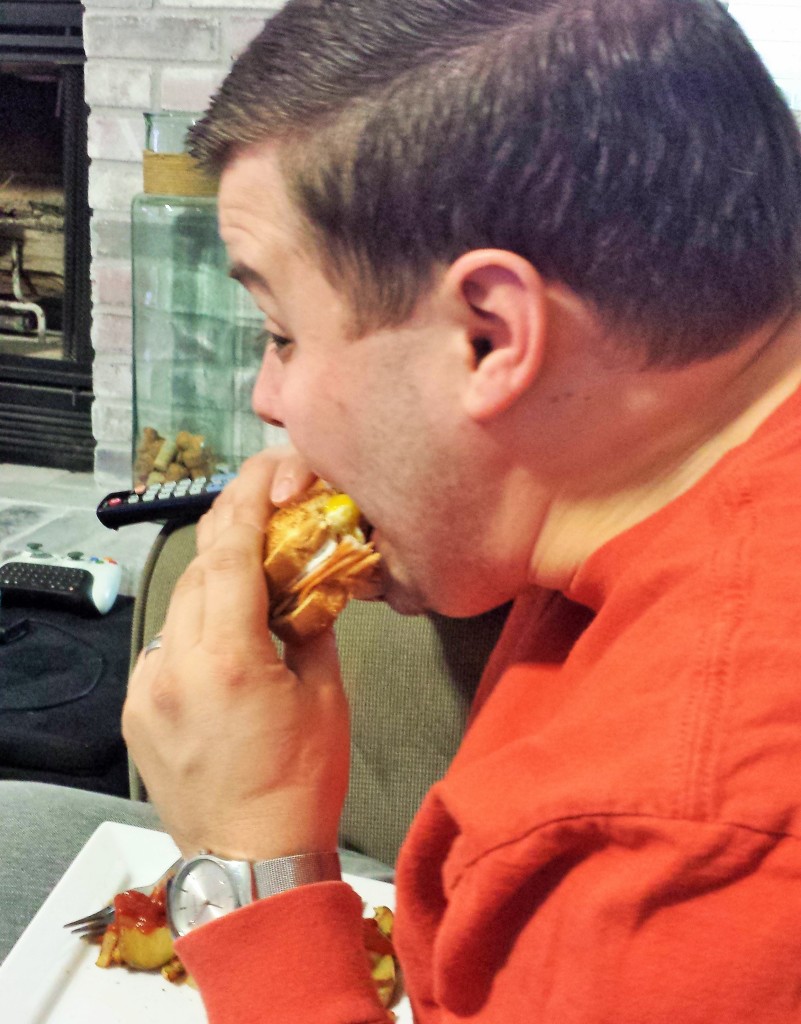 But also kinda pretty. I'm getting better at this manual mode thing, huh?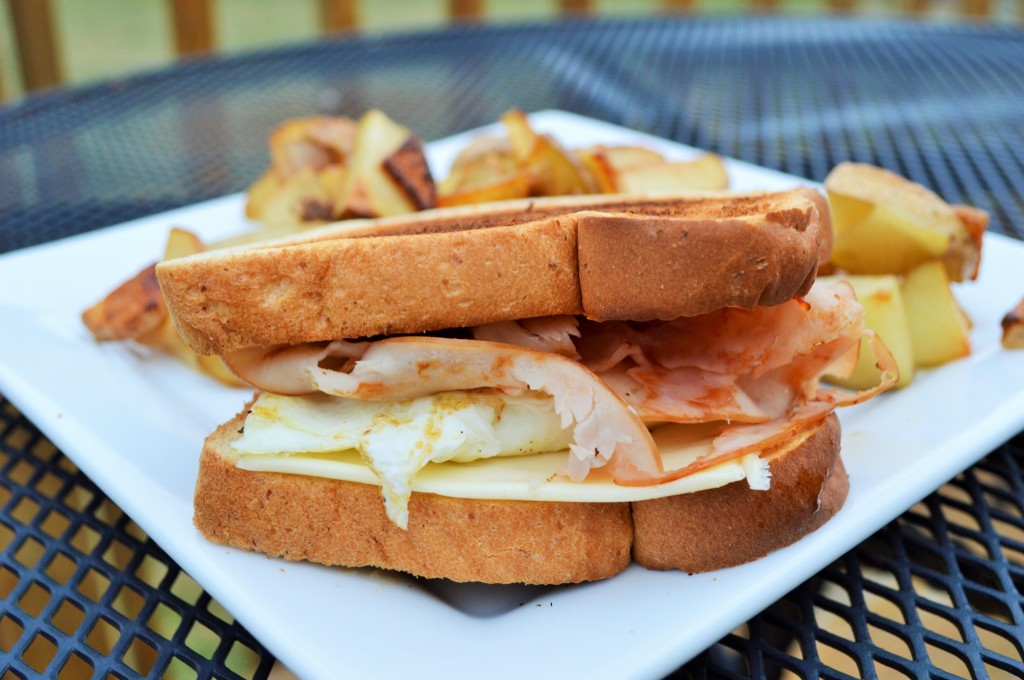 Ever made a sandwich with a fried egg? Ever tried this Hillshire Farm lunch meat? We're a fan of both!
#spon: I'm required to disclose a relationship between our site and Hillshire. This could include Hillshire providing us w/content, product, access or other forms of payment.