If you're wondering about the title of this post, I offer you exhibit A:
When we left last week, we had cleaned the entire house. I feel better leaving a clean house when we leave, even if it's just for the night somewhere. It's just nice to come home to a nice, tidy home.
(Plus, both of our mothers would be visiting our house while we were gone. Additional motivation to leave things neat and tidy, right?)
But now that we've been here a couple of days, the kitchen still looks like that…mostly because my office looks like this: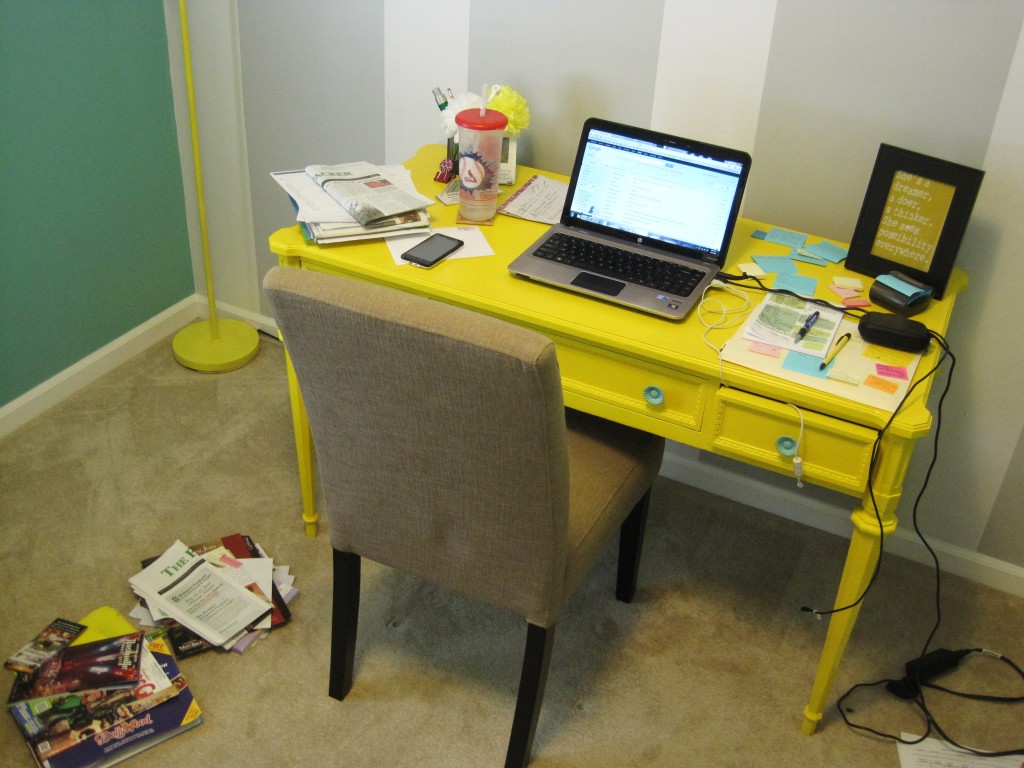 Turns out playing catch-up with work from a home office while also trying to clean up the house doesn't end well for anyone or any room.
Least of all, the bedroom, which has become laundry-folding central. YIKES.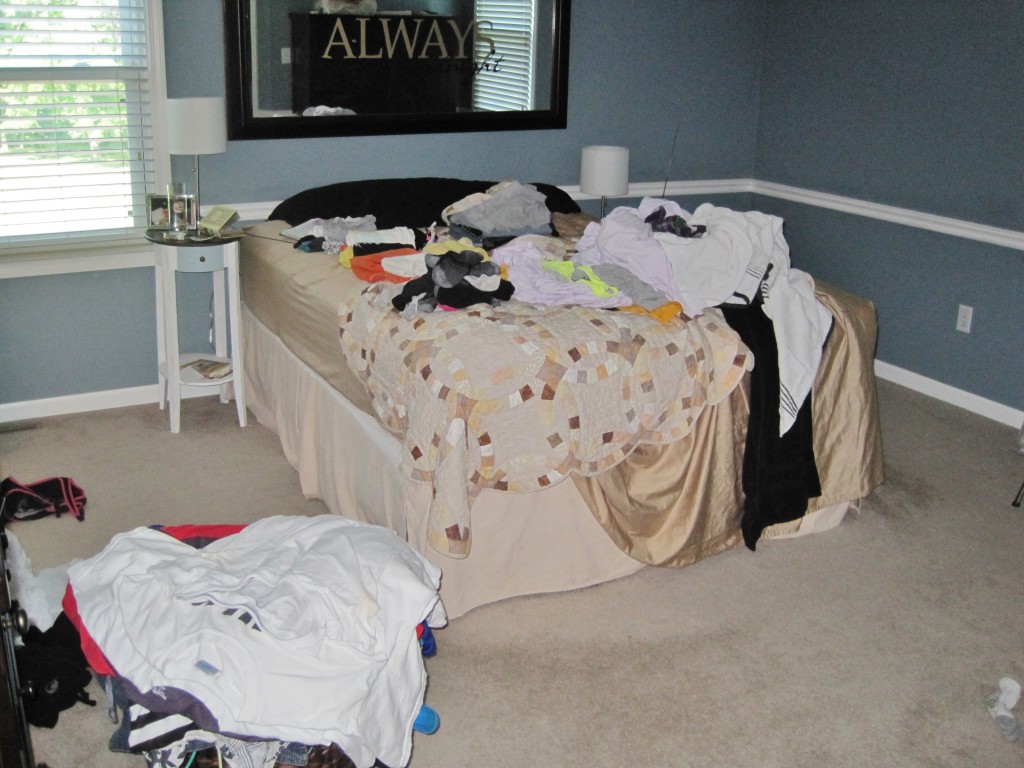 It's enough to make me want to sleep on the guest bed. Oops…or not…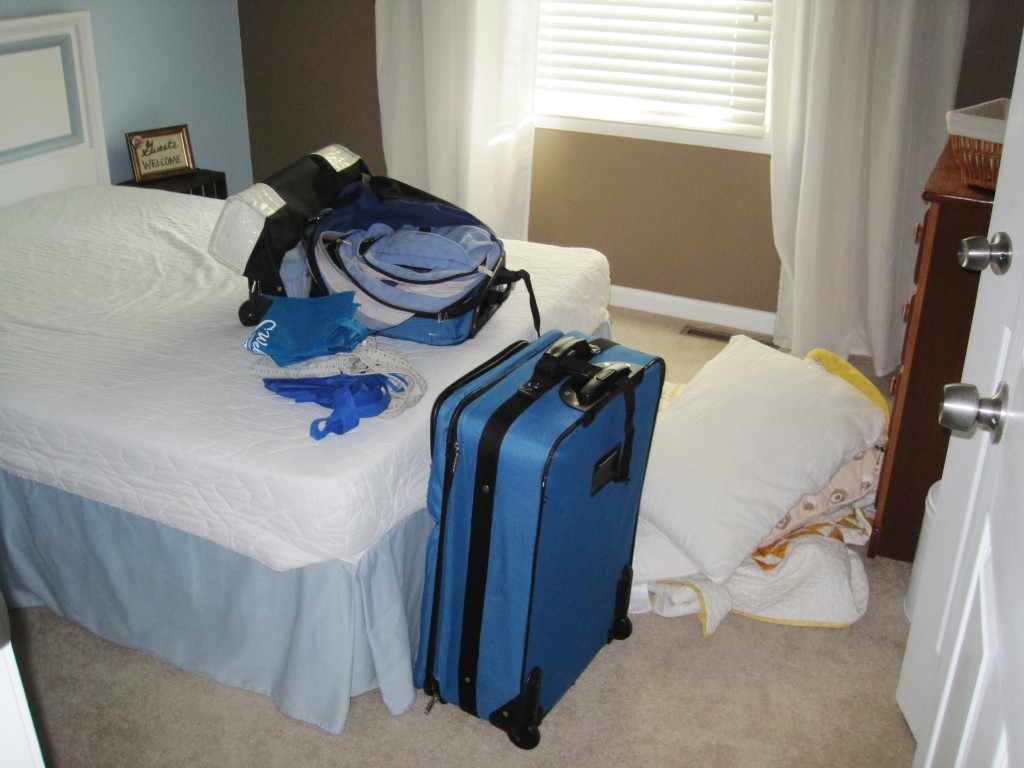 The living room isn't much better, but it's high on the list to tackle first thing this evening.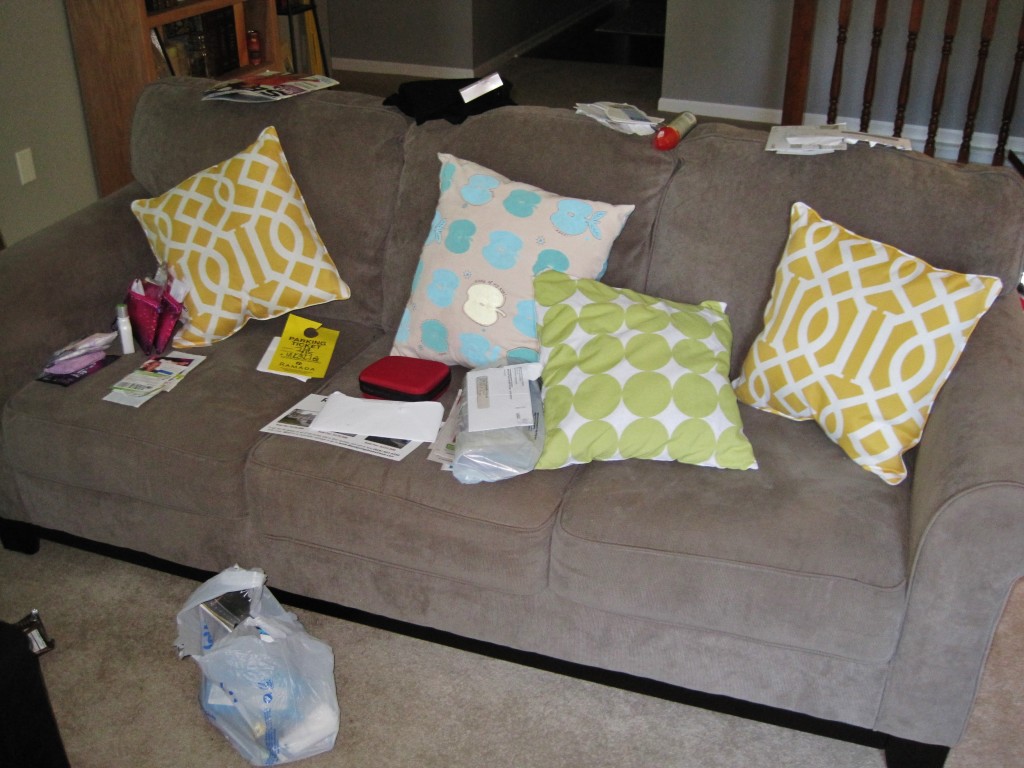 Actually, I'm determined to have all of this tackled before hitting the sheets tonight. It's my birthday weekend. And no one can enjoy their special day when surrounded by this chaos, I'm convinced. Still, I'm super blessed to have had a great time away, and to have enough work to keep me this busy when I got back.
Here's to a night of progress and being totally and brutally and embarrassingly honest with the world.
Now it's your turn, be honest with me about something. Is your house a disaster after vacation too or are you a super fast cleaner-upper?