Well, guys, it's the middle of march, which means we've had about 2 and a half months to get started on our resolutions so far…and it's time for a little accountability…
To see our initial post about our plans for this year, read this post.
1. The kitchen/flooring/stairway project. So far, we have managed to choose our floor—going to order it this weekend! We also have plans for the kitchen, but nothing purchased yet. We have appointments this week to make progress designing the cabinets, so fingers crossed that goes well. Hoping to hit this hard in the coming months….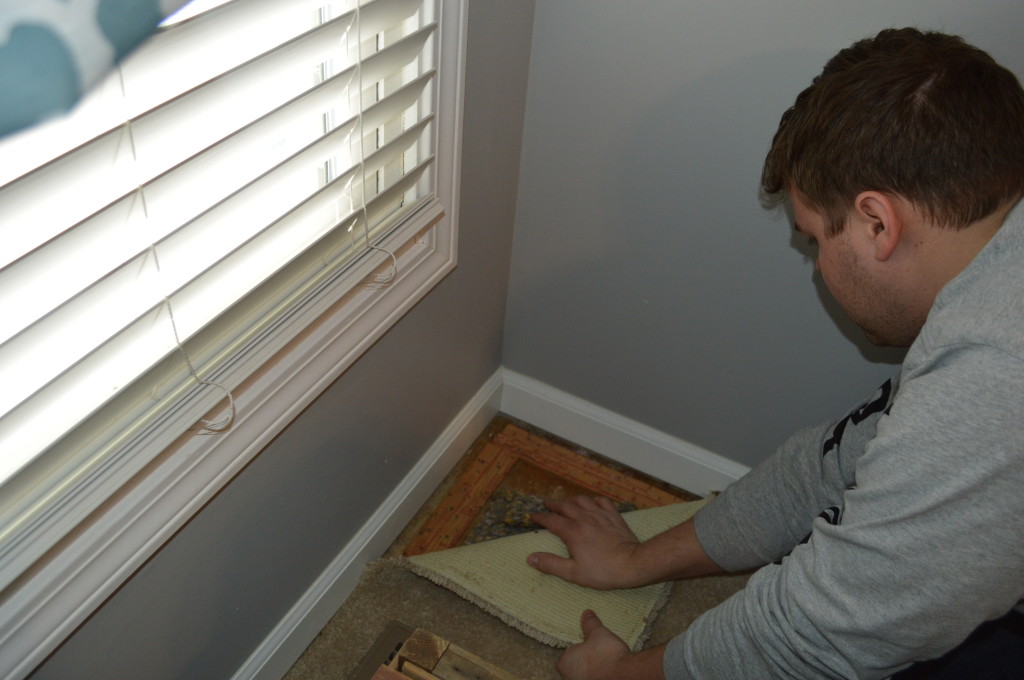 2. Finish refinishing the chairs. I was hoping to prime those yesterday…but didn't get around to it by the time I was done with work for the day. If only we could spread this warm weather out to the weekends when we have more time for outdoor projects!
3. Replace the kitchen light fixtures. See number 1… although I have no idea what I want to do here yet…still so many options…and have I mentioned I HATE choosing lighting fixtures? So difficult! Advice and suggestions welcome at this point!
4. Family recipe Fridays. Um…we failed at this for January and February if we aren't counting dishes we've ever made before…but I have chosen our March recipe and will make sure to get it made!
5. Expand the garden and preserve more of our own produce. So far this year,I've tackled making homemade beef stock and vegetable stock. Now just to do those things with goodies from our own garden…once we get the garden up and running. Oh, and yes, we will be building a few more beds—it's definitely time to get starting thinking about this! Wahoo!
6. Kansas City appreciation date nights. For January, we tried Saints  Pub and Patio in Independence. It doesn't really count as a restaurant we can only find in KC, but it was new to our general area and we wanted to try it to see if it would become a new "regular" spot for us to grab burgers and beer since we had heard good things about it. It was good, but not great.
For February, we decided to include the airport as our "I love our city" date. Since we budgeted most of our entertainment cash for vacation, we thought it was fitting that we showed a little love to our very handy, very efficient airport. What better view of the city is there than the one at sunset from miles above the ground?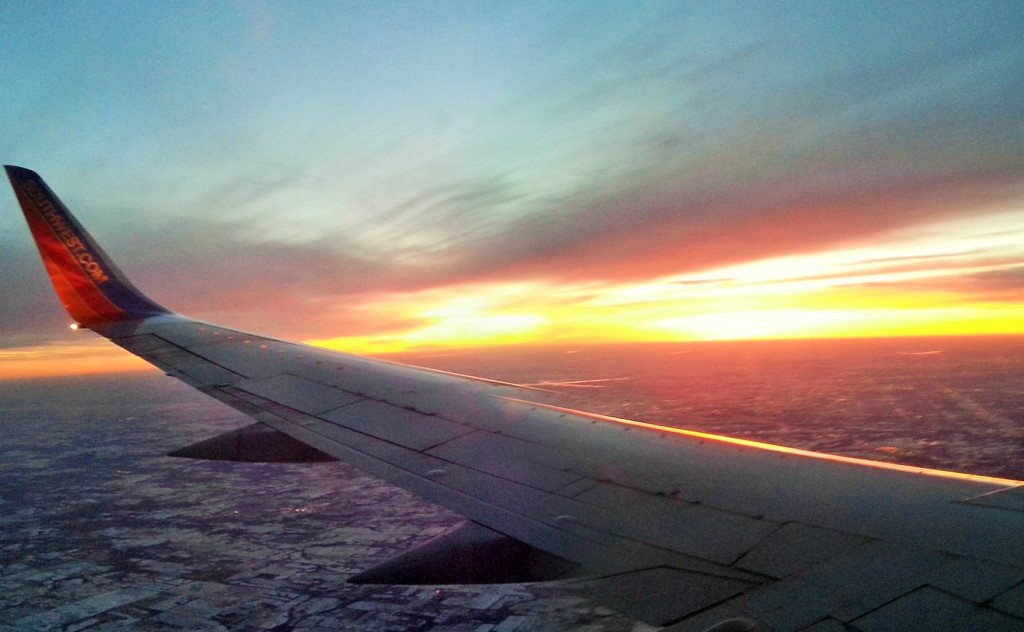 7. Write five things that are not work or blog related. I have a few thoughts in my head. Need to get them down and sorted out…
8. Turn the basement into usable living space. We whitewashed the fireplace…that's some sort of progress, right? I'm still working on the mantle…it's had a few issues to fix before we could put the final coat of paint on it.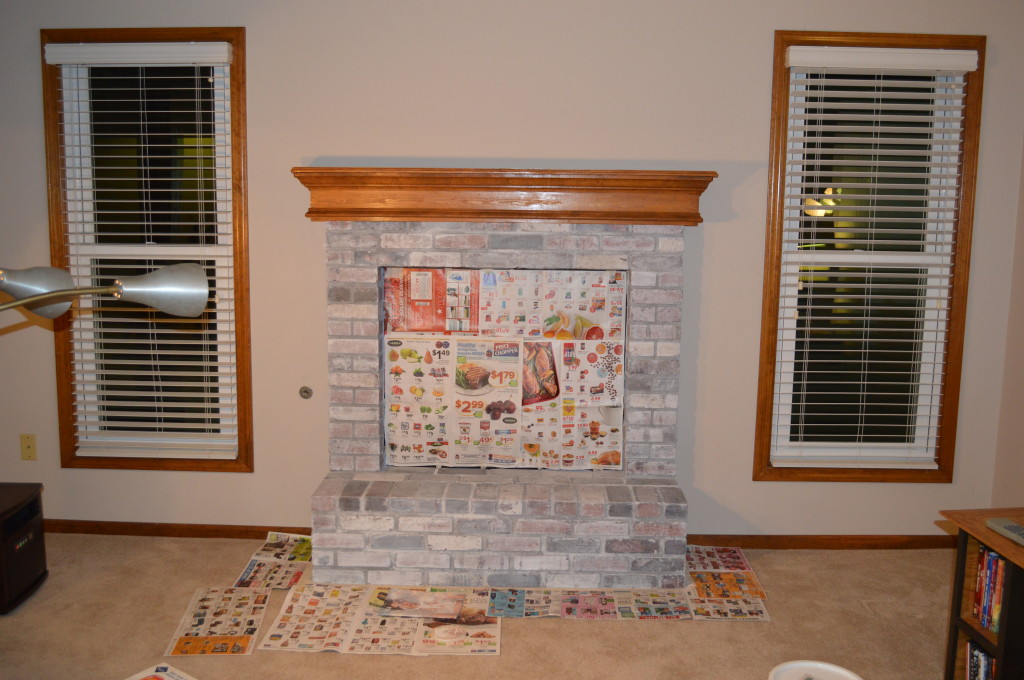 9. Read/listen to 15 books, at least half of which were already on the bookshelf. So far, I've finished three books. I also started 3 books while on vacation…all of which need to be finished. And we just bought one to read together.
10. Buy/Make/Refinish a new TV stand/dresser/shelving unit. No progress here yet…haven't even considered it. In fact, I almost forgot about this entirely!
11. Host a holiday dinner or event at our house. I think Easter is on the table, at least partially, for maybe one side of the family at least. Although it probably won't happen. Still crossing my fingers we get to do something soon, though!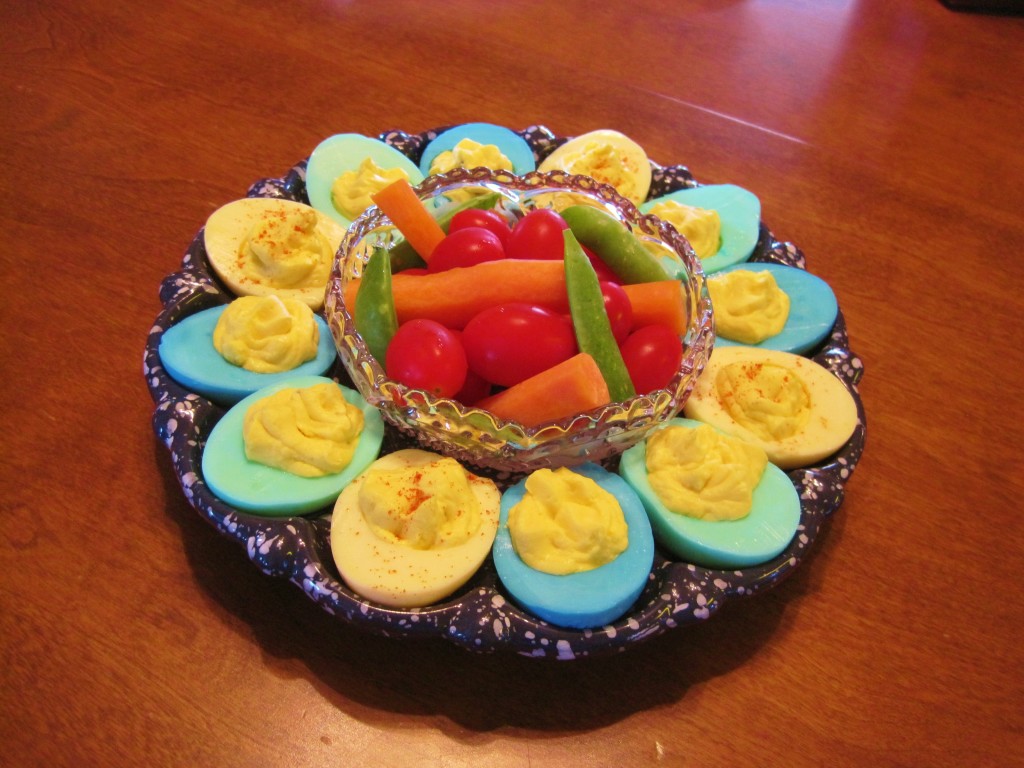 12. Maintain the habit of always going to bed with a clean(er) kitchen. When our dishwasher caught on fire, it put a bit of a hold on this one…but we're going better about washing the dishes…just haven't quite developed the habit of getting them put away each night yet.
13. Vacuum/Sweep/Mop at least one room at least once a week. Ummm, no comment…
14. Make some wall art. We finally got our map in a frame…but it's still not on the wall…so not sure it counts as progress towards this goal yet.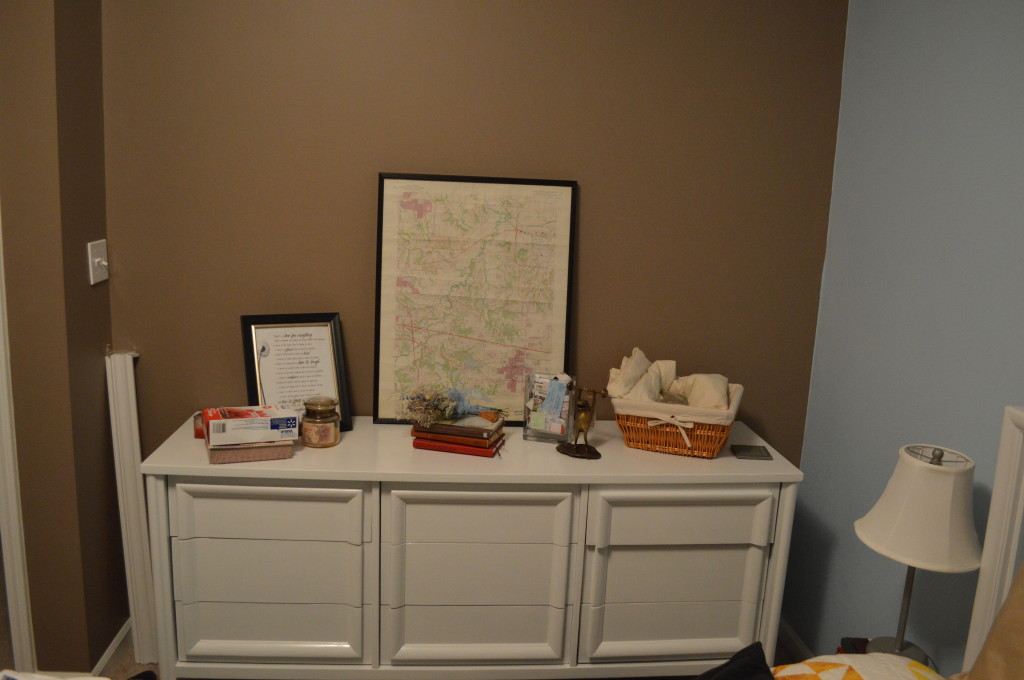 15. Take advantage of our awesome outdoor space. No progress here yet really. Although we did grill outside last night since it finally wasn't looking like this out there: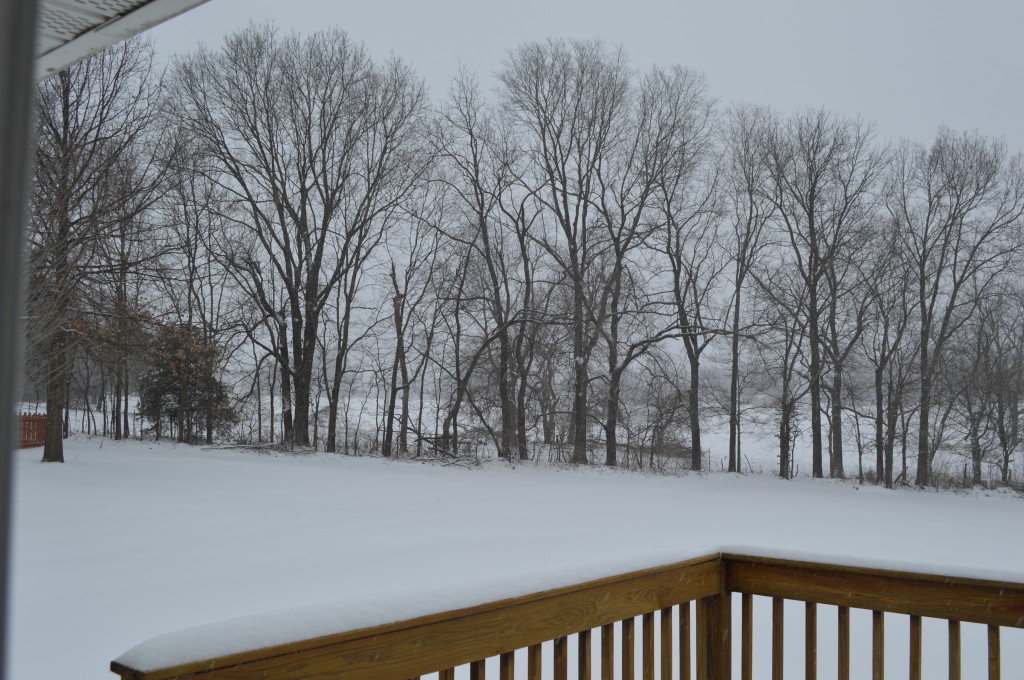 We still have a lot to accomplish if we want to hit every item on this list. Best keep working on it, I guess! Still, sometimes it takes us awhile to build up momentum so hopefully we'll be able to push through as we pick up steam.
Now, you tell us how you're doing on your resolutions so far! And give us suggestions for how to make our kitchen/basement/living room projects go faster! 🙂