We've officially made it to the middle part of the year, so it's time for a little accountability update on how we're doing with our goals for 2014.
To see our initial post about our plans for this year, read this post. You can see our first quarter update, here.
1. The kitchen/flooring/stairway project. You've only heard us talking nonstop about this for 2 months now. I'll quickly move on…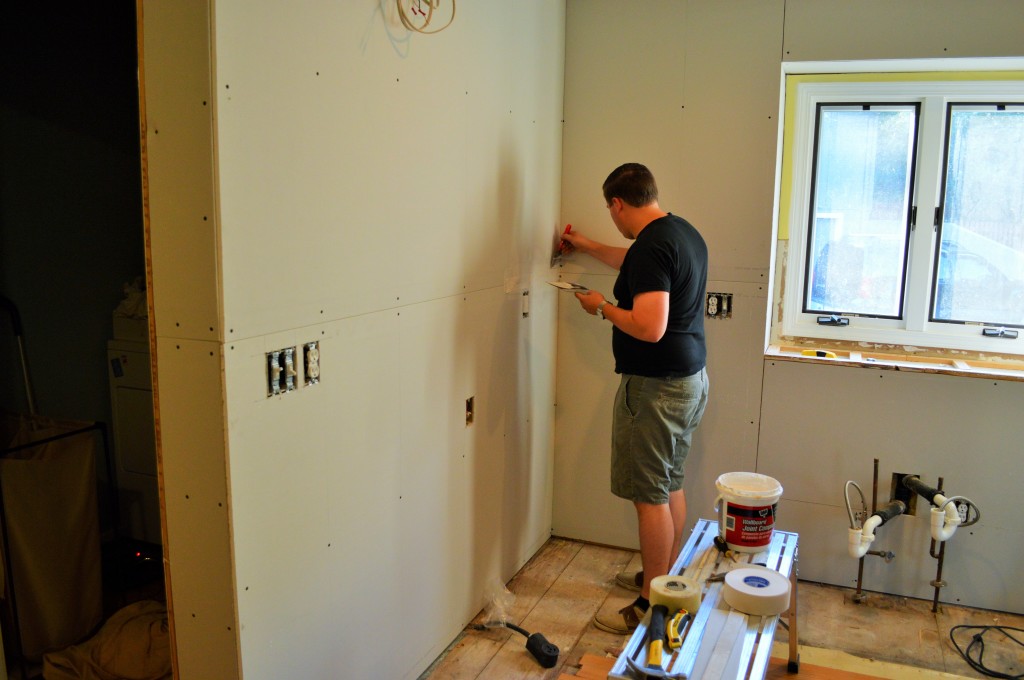 2. Finish refinishing the chairs. This got pushed back until after the kitchen is done…as there's no way we're stopping on that to work on chairs.
3. Replace the kitchen light fixtures. I'm starting to think about it. So far on the list to find is a pendant for over the sink, a chandelier for the table, and something for the entryway. Yikes.
4. Family recipe Fridays. So far, I have made
Pumpkin Roll
Broccoli rice casserole
Deviled Eggs
Strawberry Shortcake
I am behind on the recipe for May because well, I have no kitchen. I hope to do two in June to make up for it, though. We'll see.
5. Expand the garden and preserve more of our own produce. The garden is growing. Although we've already lost our tomato plants for some mysterious reason and the zukes are under constant monitoring to watch for the dreaded squash vine borers. Ugh.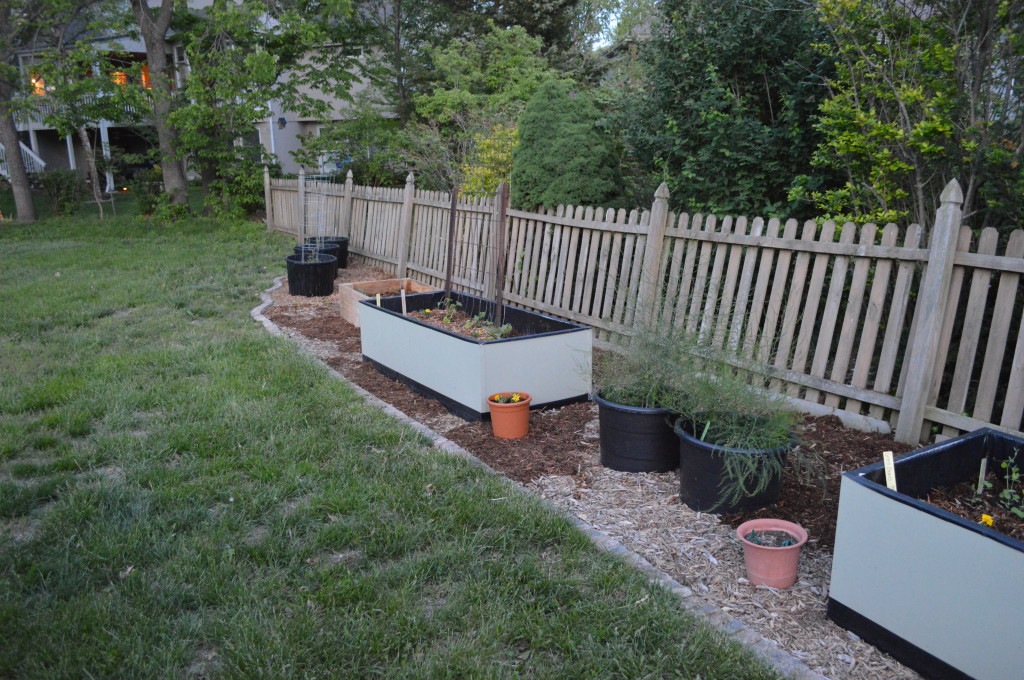 6. Kansas City appreciation date nights.
We had a great time for June's #KansasCityDateNight (actually, we've had 2 so far this month, and both were KC baseball games!)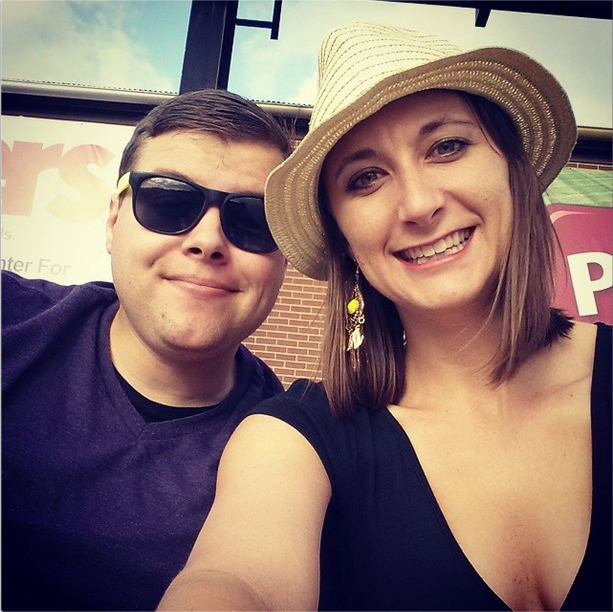 January: Saints  Pub and Patio (Eh…)
February: KCI (on our way to Florida)
March: Sporting KC game. (We'd done this before, but still, a very KC night.)
April: We officially declared ourselves loyal to a new local Mexican restaurant. YUM.
May: Cool Crest Mini-Golf
(and the Just For Her Expo (where we won free tickets to our June night–thanks, Erin!). Plus, leaving on a roadtrip made us thankful to live so near I-70 as a way to travel anywhere fast!)
June: TBones Game and Royals Game
7. Write five things that are not work or blog related. …..
8. Turn the basement into usable living space. Nope, all energy has gone to the kitchen recently.
9. Read/listen to 15 books, at least half of which were already on the bookshelf. I believe I'm now at 6 so far.
Mary Poppins – Pl.L. Travers
The Prince and the Pauper -Twain

Pudd'nhead Wilson – Twain

A Connecticut Yankee in King Arthur's Court – Twain
The Cat Who Ate Danish Modern – Lilian Jackson Braun
Jane Austen's Little Advice Book – Cathryn Michon and Pamela Norris
Four others in progress (yes, I read multiple books at once.)
10. Buy/Make/Refinish a new TV stand/dresser/shelving unit. Still no progress here yet…
11. Host a holiday dinner or event at our house. Not having a kitchen put this one on hold.
12. Maintain the habit of always going to bed with a clean(er) kitchen. Uh, if not having a kitchen means the kitchen is clean, we're doing fabulous. Otherwise, nope…
13. Vacuum/Sweep/Mop at least one room at least once a week. I currently sweep the kitchen a lot, and vacuum the living room because of all the stuff that gets tracked in there from the kitchen when I don't sweep often enough.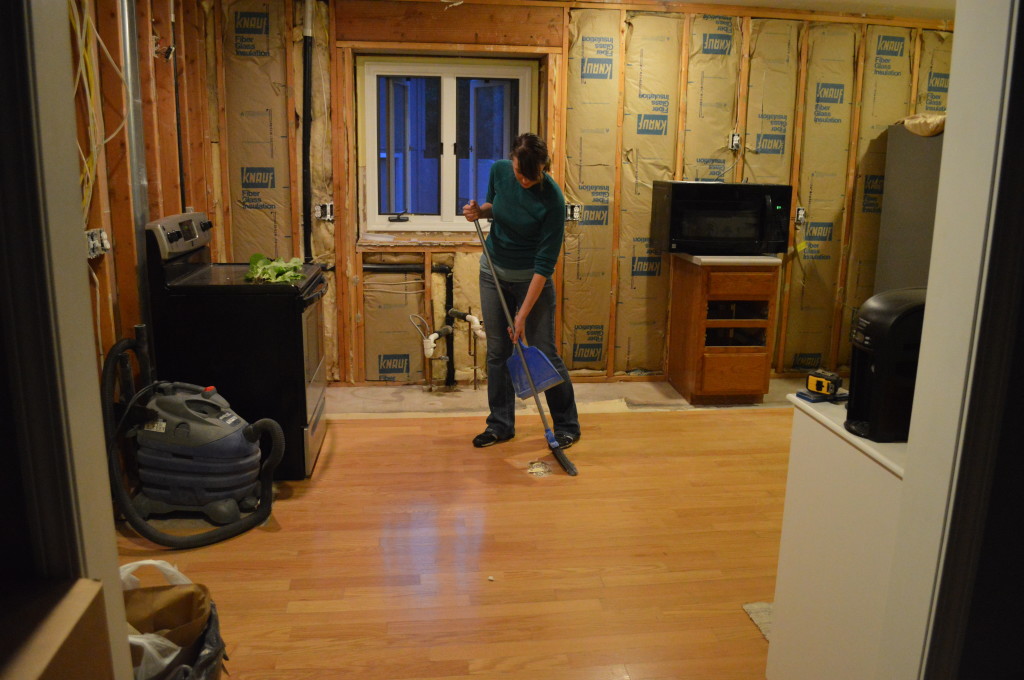 14. Make some wall art. Nothing new recently. I did make a wreath though, and doors are kind of like walls, right?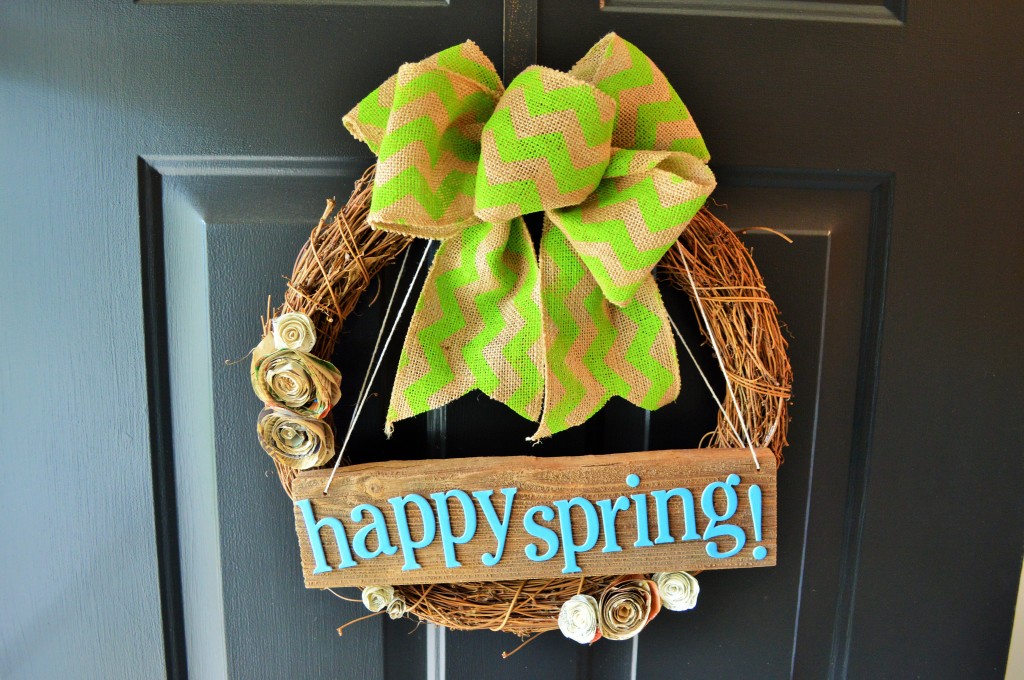 15. Take advantage of our awesome outdoor space. We've grilled a lot lately. Probably because there's no kitchen space….
Eash, not doing super well on these, but working on it. I have hopes of crossing a lot more of these off the list. Plus, we're also now working on our Summer Bucket List, too. (But most of those are totally fun and silly and random, so much less "to-do" focused.
How are you doing so far? I'm still shocked it's already June. Where did all the time I thought I had to accomplish these go? Yikes!