It may be winter, but now is the perfect time to do a little preparation for spring and summer. I spent an evening replacing Weber grill parts the other day and decided to share it here with you all.
We got this Weber grill from a garage sale five years ago for $5. The owner said the lid wouldn't go on, so Melissa picked up the lid, and put it right on. It was meant to be and it's been great for us.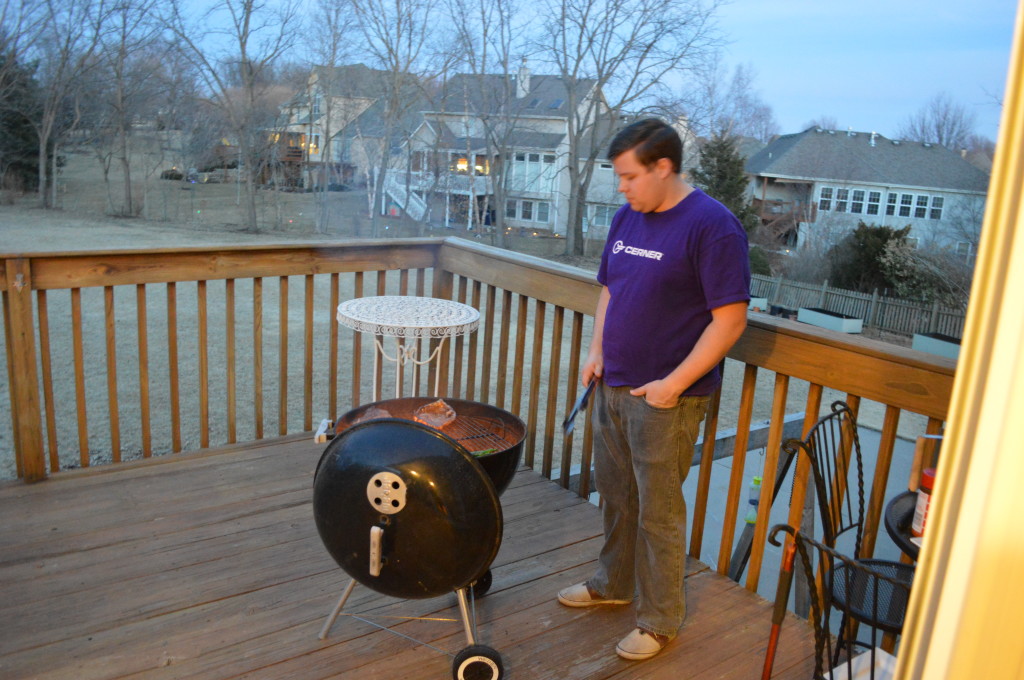 After five years of use, it was ready to be refreshed with some new parts. It needed a new cleaning system, and I wanted a new grill grate. I put them both on my Christmas list, and ended up getting them both.
So after the holidays settled down, I wheeled the grill around the house and into the garage. The grill grate wasn't much of a task, as you could imagine. It's basically just replacing one for the other.
Here's a link to the Plated-Steel Hinged Cooking Grate that I received
. It's nice because it has hinges to allow you better access to the goals.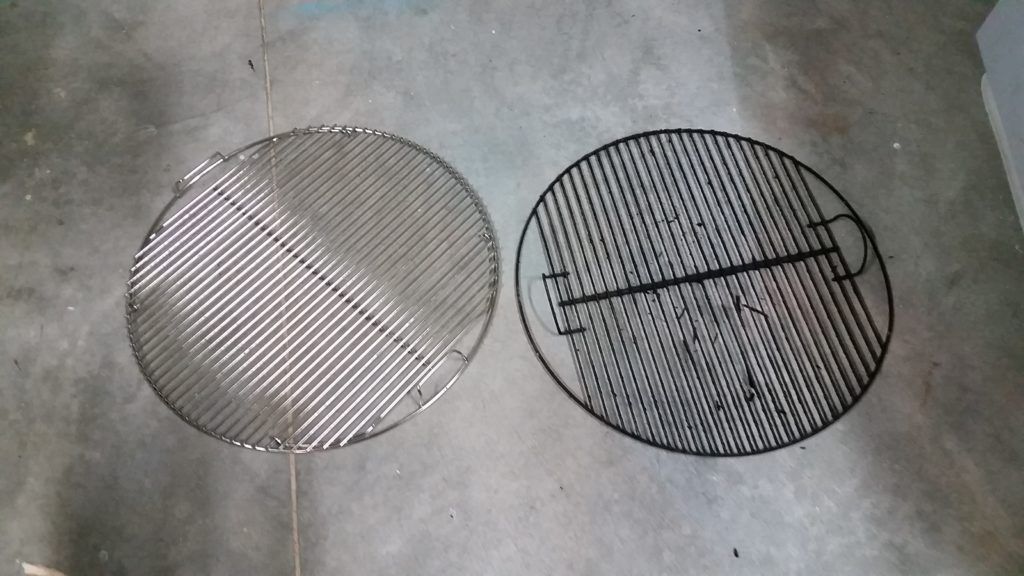 The bad part was the cleaning system had slowly been rusting away for a year or two, and I was down to only one damper blade. It wasn't a pretty picture. Literally. Apologies in advance for the images in this post.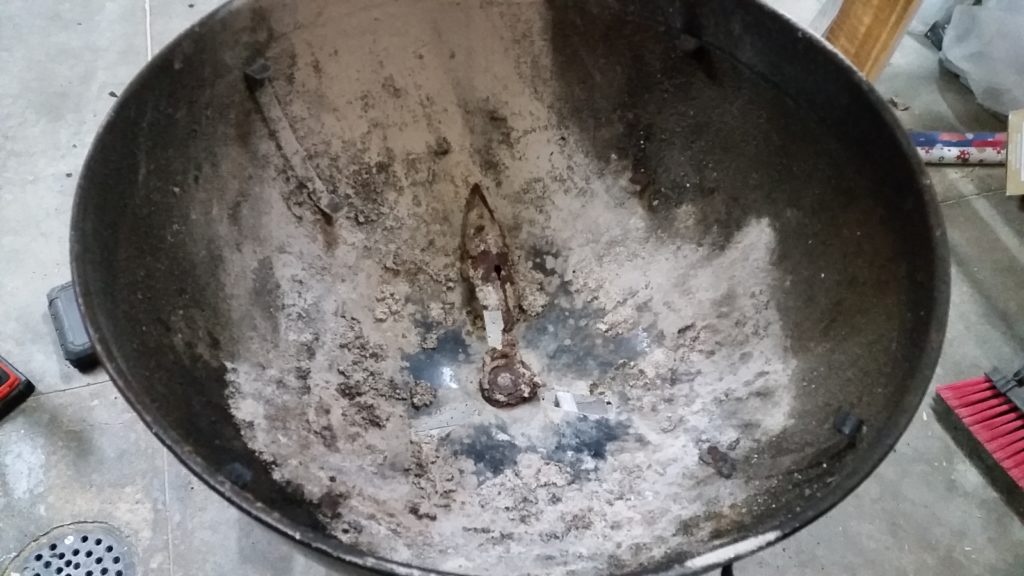 You can see the system I had was quite rusty. It came with a thumb screw that twisted off without much resistance, so I resorted to using the angle grinder with a cut-off wheel to cut the old damper rod off on either side of the nut on the bottom of the grill that held the damper blades in place. You could just as easily use a hacksaw or reciprocating saw.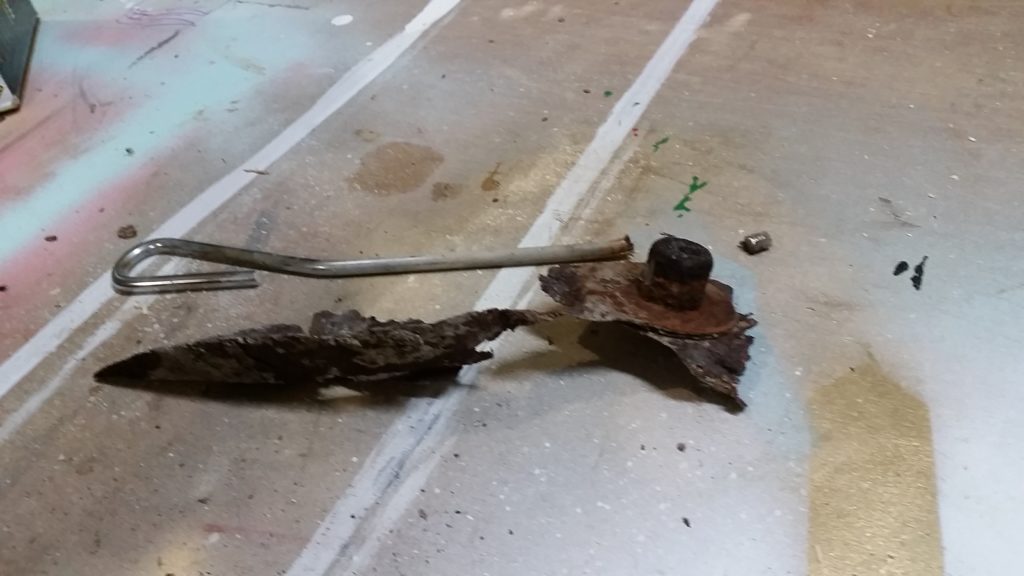 Here's the new set from Weber. Make sure and get the right set for your grill. My grill is the 22 1/2 inch kettle, so this one fits.
If you have the 18″ model, you will want part 90992. It can be purchased by calling Weber at 1-800-446-1071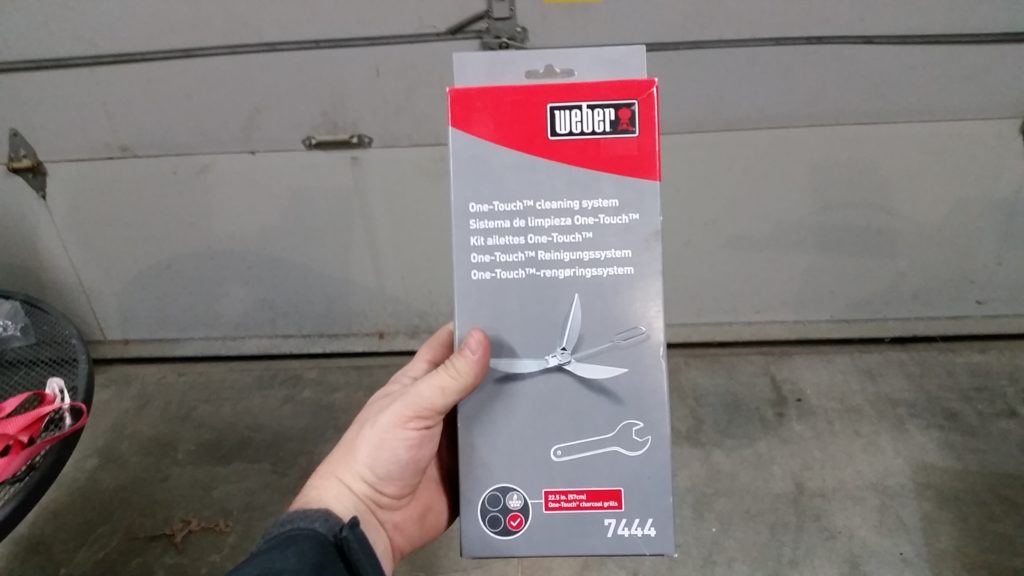 After some quick instructions, with good diagrams (this is Weber we're dealing with, after all, not Ikea, folks), I assembled the new damper blades and inserted them into the grill.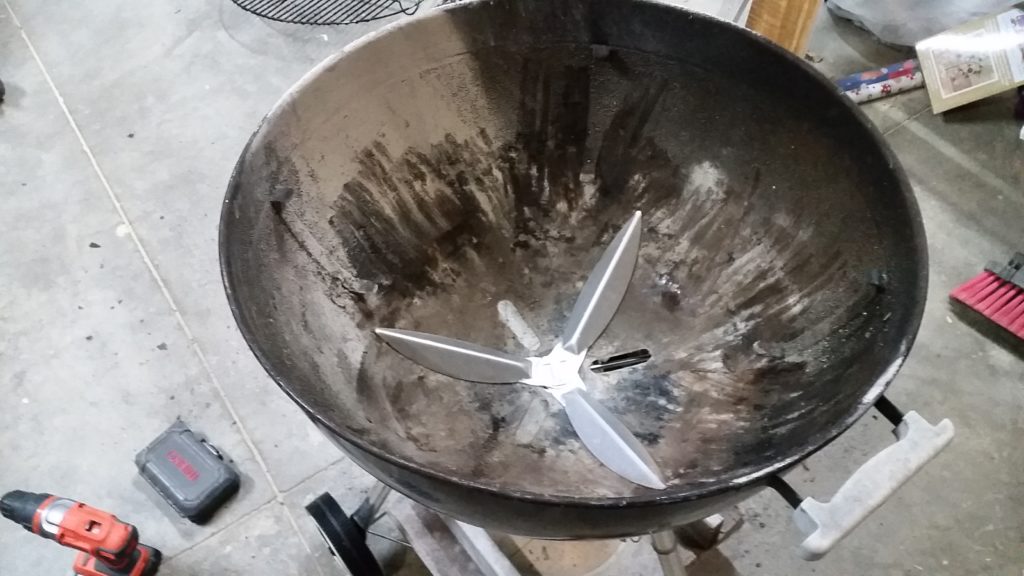 This is the new model that uses the "H" drive assembly, instead of the nut and thumbscrew to keep it in place. The rod was easy to insert into the opening to lock the new system in place. It's a little tricky to see here, but it will make a lot more sense when you have the parts in front of you.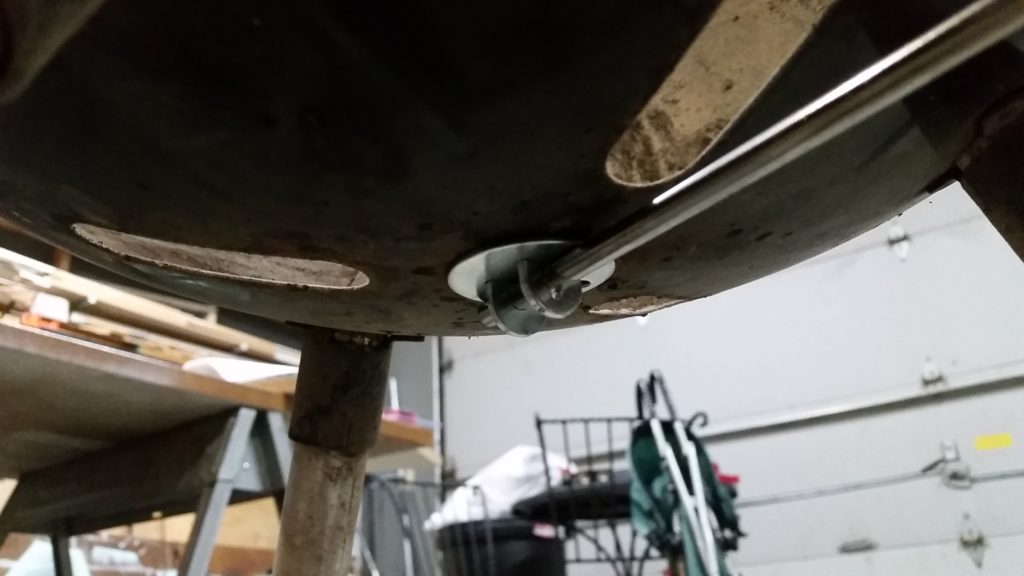 Easy as that! My grill is practically as good as new, or rather as good as new-to-us, as the case was with our grill.
I also used my bar clamp to re-shape the kettle to be round again.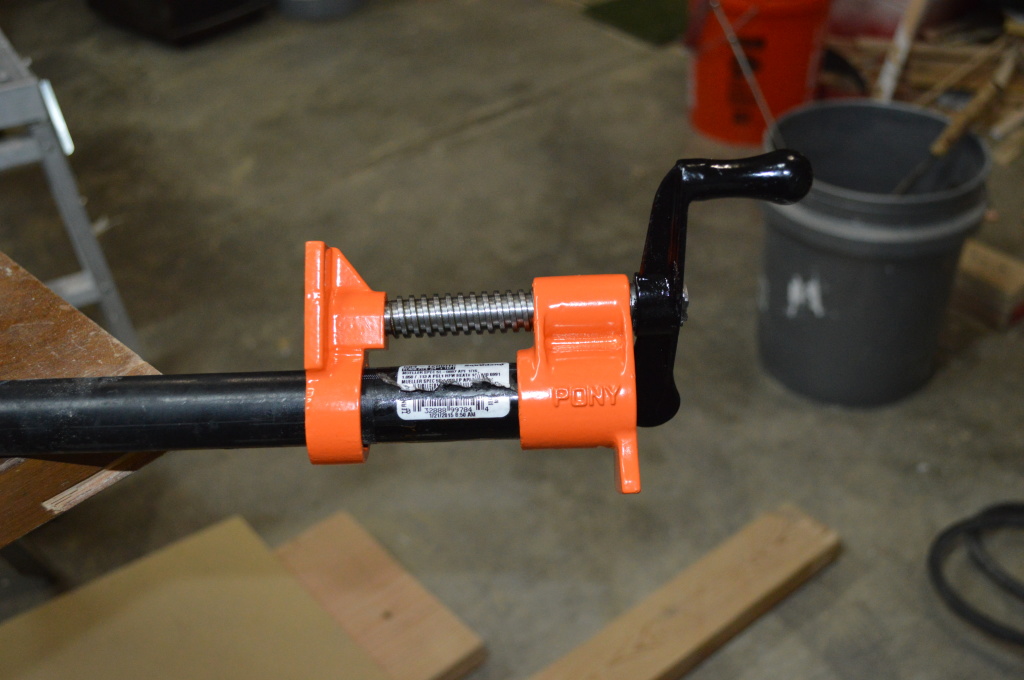 Need to know how to make a bar clamp? READ THIS POST.
To do that, I used a tape measure and took measurements perpendicular to each other until I found measurements that weren't the same and clamped the longest measurement until they all matched.
By now, you all know that we're pretty thrifty. So, in this case, it's no surprise we opted to fix the grill instead of replace. If your grill is also a little worse for the wear, don't let these little things force you into throwing it out and going to buy a new one for $100. All of the Weber accessories are easy to install and it was a quick little project.
Anyone else doing projects this winter while looking forward to warming weather? After all the sickness we've had this winter, Melissa is hoping the groundhog is wrong and spring is on its way soon!