Not sure if you guys have heard of these "puff" lights, but I hadn't until a couple weeks ago when a friend at church installed one in her new office. I laughed a little when I first heard the term puff light at first because I was picturing this:
In reality, the one we installed looks like this: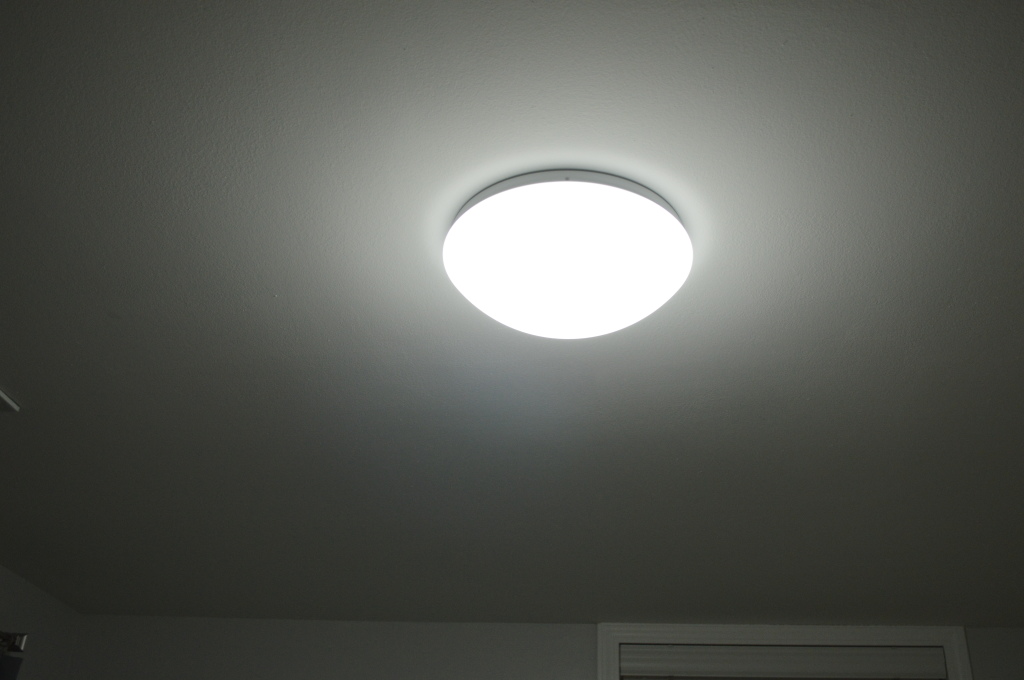 As a side note, that first puff light costs $3,200 if anyone is interested. You can see it here.
It's basically just a super simple, low-profile LED light. Very basic in design and it blends pretty seamlessly into the room itself. Perfect for our basement guest room since I didn't want anything too fancy since we're not working with very high ceilings. Plus, the lights are randomly placed in the room for some reason, so any type of chandelier, if it even would have fit in there, would have looked really funny compared to the placement of the door and furniture.
Here is the one we choose from Home Depot: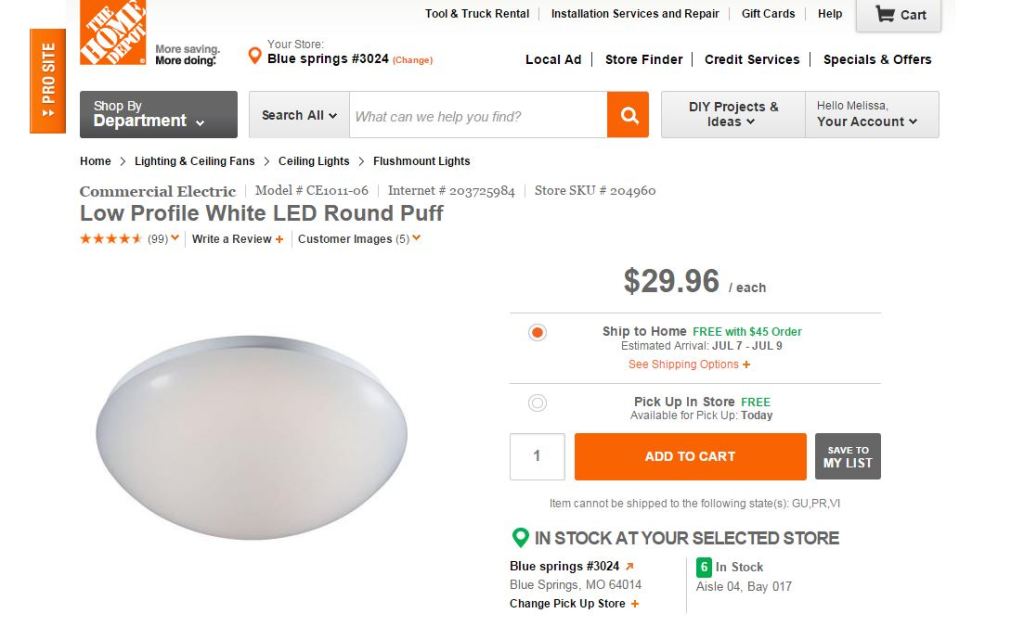 We actually bought a double pack since we needed two lights in our room and it was a lot cheaper that way. Plus, these lights don't have a bulb to change and they last 45 years? Count me in!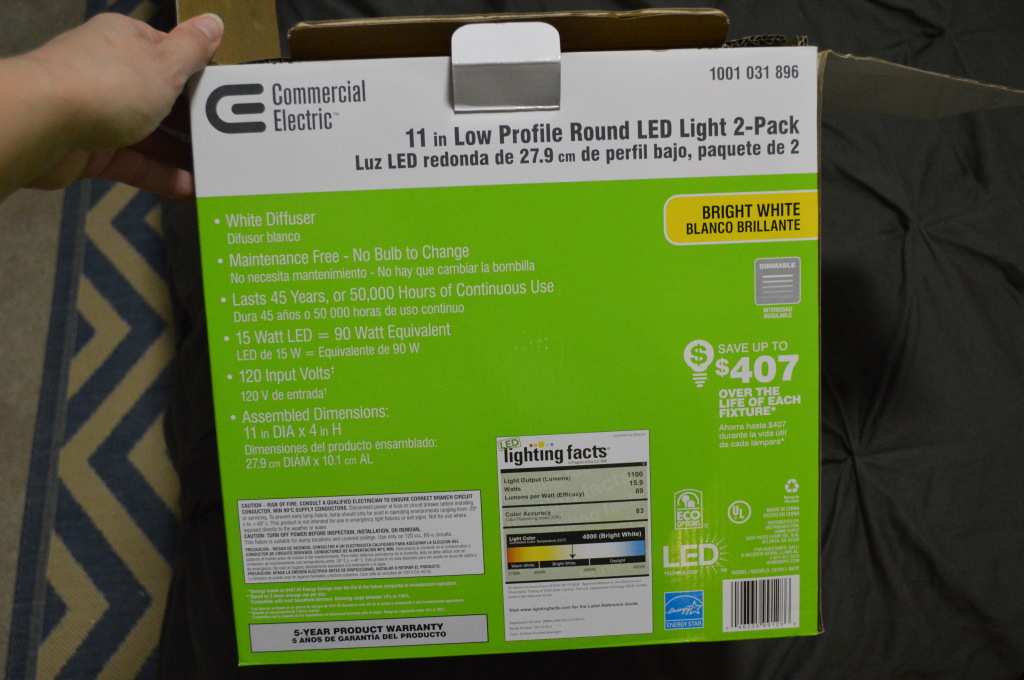 One night last week, Wyatt got them installed. It was actually a pretty simple process, except that the grounds weren't hooked up to anything so he had to fix that. Seriously, whoever did the wiring in this house before really cut some corners. It's been awesome to find all their mistakes and fix them. (Sarcasm.)
Anyway, now that the lights are up, the room is even brighter and whiter because the LEDs are such clean light, as opposed to the yellow light from the old bulbs and fixtures. As a side note, if anyone needs a bunch of these super awesome square light fixtures, we now have three of them to sell or donate. (We have already taken two of them to our local Habitat for Humanity ReStore. Sheesh.) Of course, for the past few weeks, it has looked like this: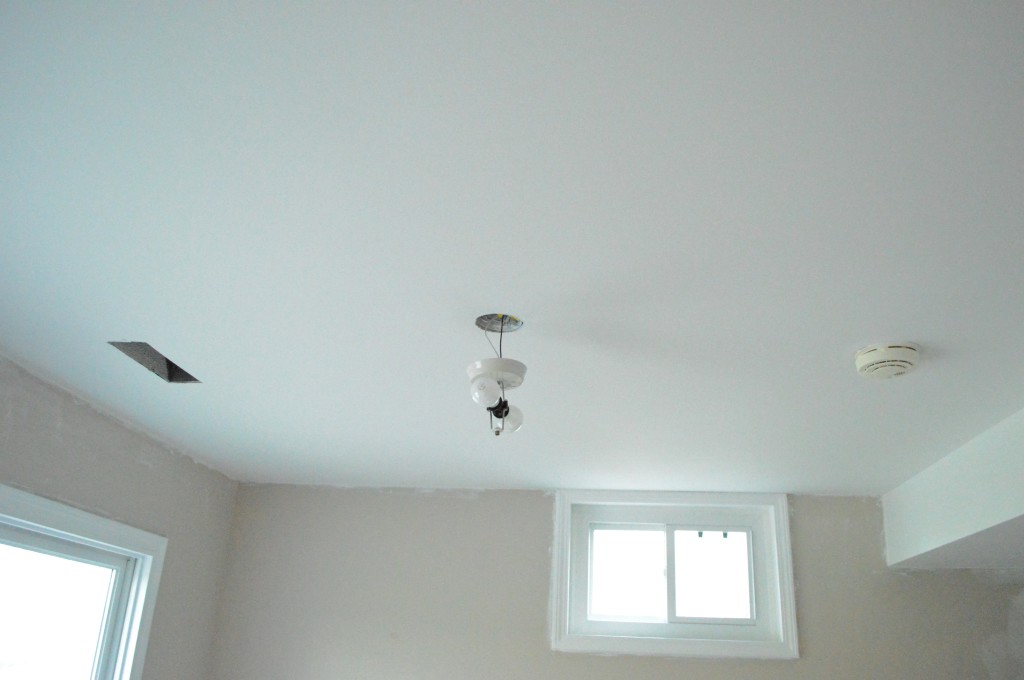 I know some of you might not think these lights are much better than the old ones, but the white light instead of yellow is enough to make me want to switch them out. Plus, there's something that just looks more fresh and modern with these puff lights than the old ones with the scalloped glass shades. Call me crazy, but I think it was money well spent, especially considering our total cost for this guestroom makeover is so far under our initial budget.
I think the only thing we have left now is to get some art on the walls and move in the last of the furniture for this room. I'd like to say we'll get it all done and decorated before Beanie gets here, but I'm not sure since that could happen any day and I have other things higher up on my to-do list. Fingers crossed, though!
Which puff light do you prefer? The fuzzy, poofy puff I showed you at first or the one we choose? If I had the money and the space, I might invest in one of those fuzzy puffs, just because it's so unique!