It's time to talk about our progress, so far, on our goals for the year. I honestly haven't even thought about these much so I'm guessing this isn't going to be all that encouraging, but here goes nothing…
1. Add a garbage disposal back under the kitchen sink.
Hooray! We can cross the first item off the list! Read about this project, here.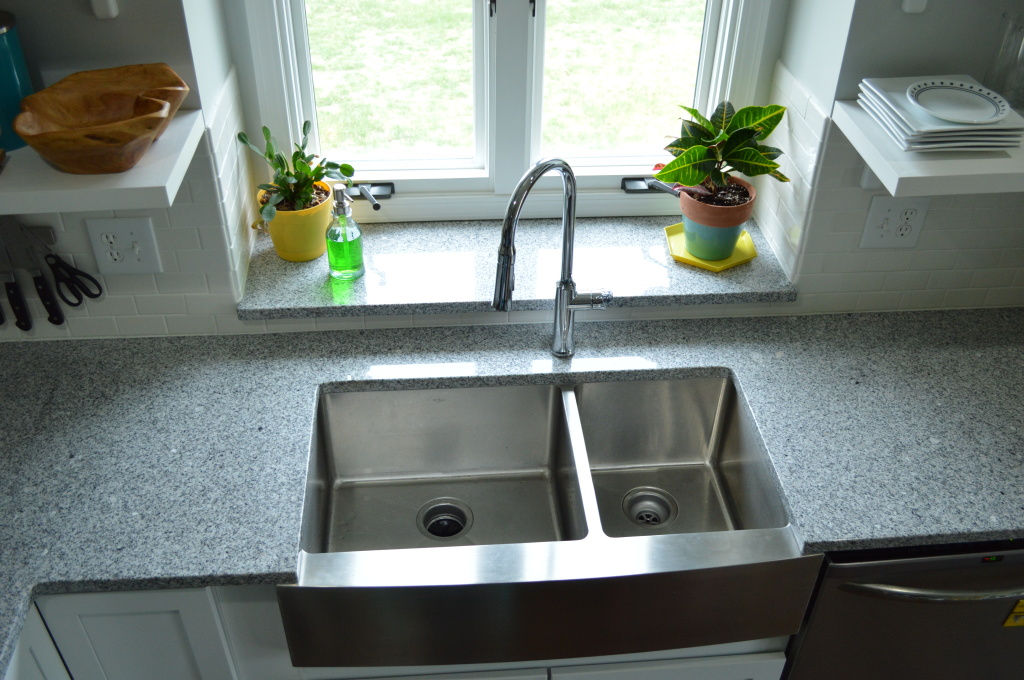 2. Revamp the laundry room.
We've done some brainstorming, but that's it. Well, we also cleaned the dryer out. But I don't think that counts.
3. Declutter and "babyproof.
Secure furniture to walls (In progress)
Get a baby gate for the stairs. Read about this project, here. 
Make sure all breakables and other adult-only items are put away/locked up.
"Cushion" the hard edges of the brick fireplace, TV stand, etc. (In progress)
Add door locks to applicable cabinets.
Tie up all window blind cords.
Get rid of the junk. (In progress)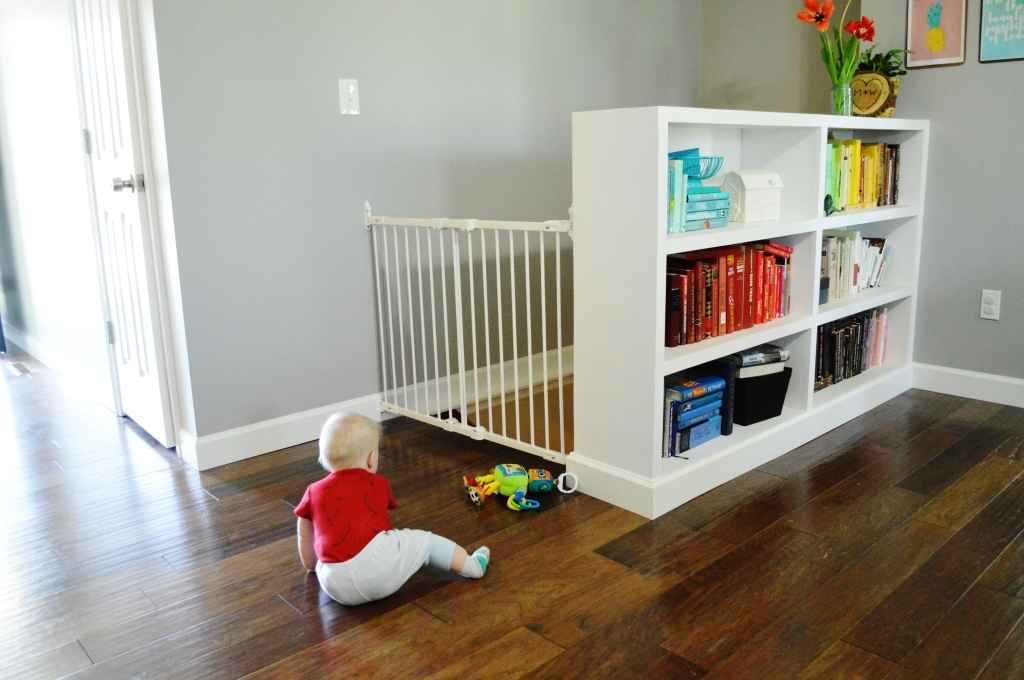 4. Build a new strawberry planter. Also maybe something for potatoes?
We are trying an unconventional strawberry planter this year and we already bought the stuff for it so I'm hopeful we'll get it done this weekend. I think we may pass on potatoes though. We don't need to give ourselves TOO much extra work, right?
5. Take Will on his first vacation.
We already took Will to the jungle…er, the fern display at Home Depot. (Yes, I forced them to pose for this photo because I'm a goober.)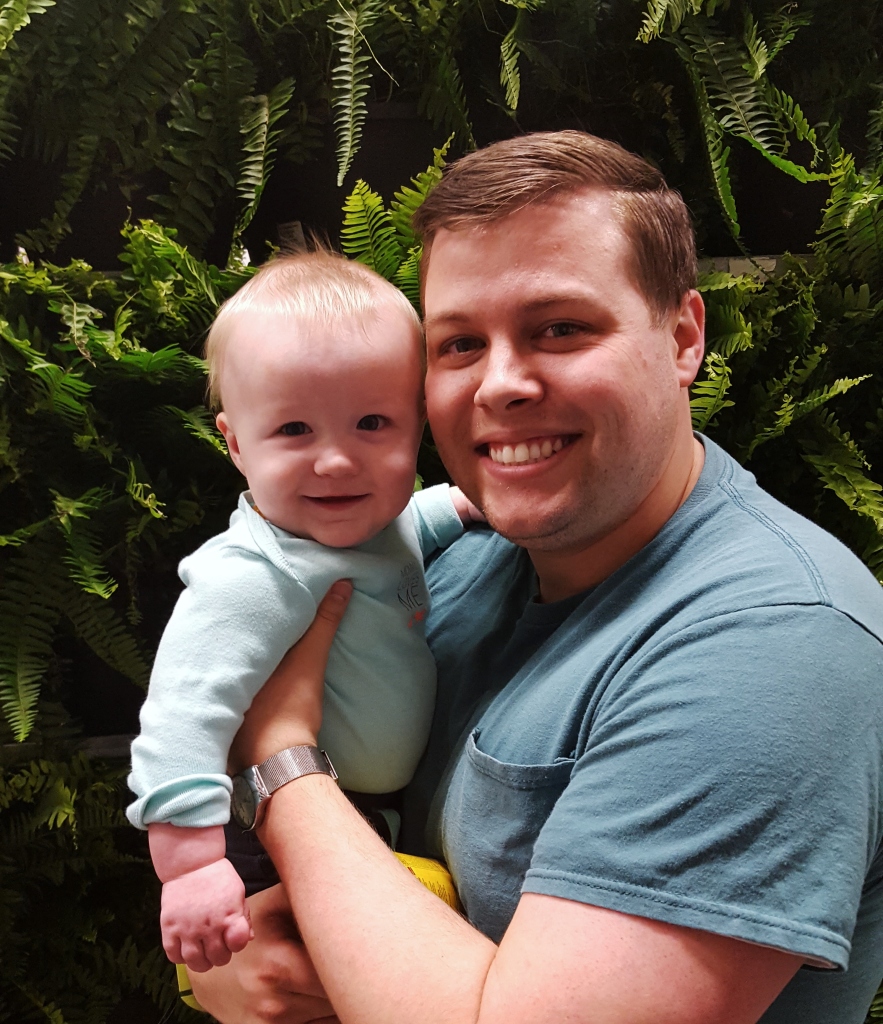 So far, he's only been away from home a couple nights (one at a time) for holiday travel. Maybe we'll get brave and take him somewhere this summer…
6. Conquer the basement storage rooms.
We have a garage sale coming up in a couple weeks. These rooms, and the entire basement, look worse than ever before I think.
(Hangs head in shame.)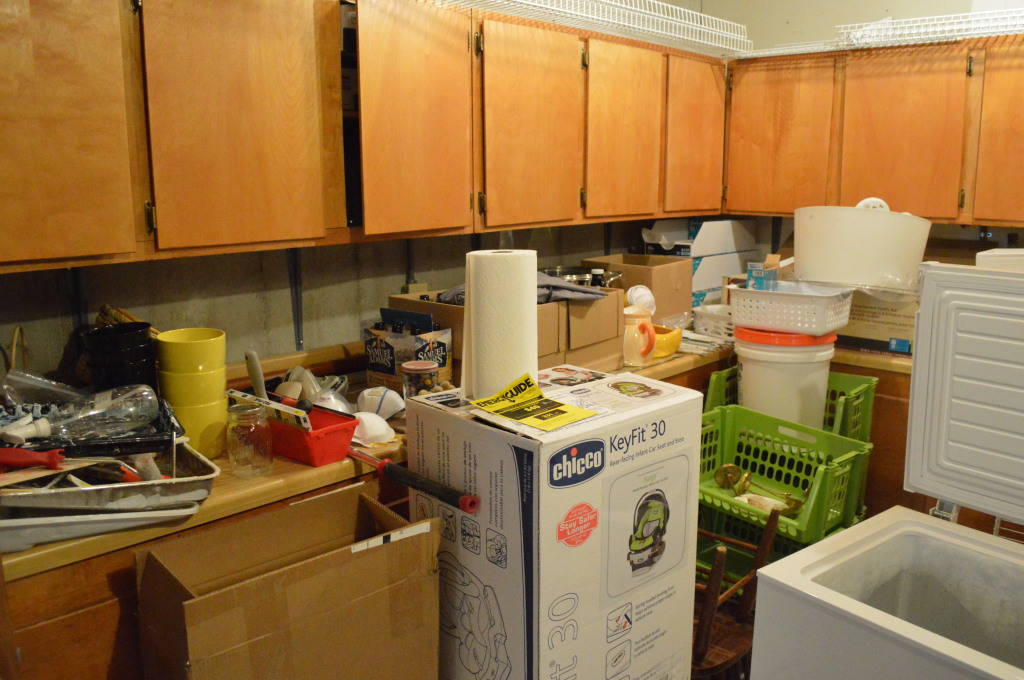 7. Read 20 books.
So far, I've read:
The Cat Who Knew Shakespeare – Lilian Jackson Braun
Grace Based Parenting – Tim Kimmel
In progress:
Loveable Liveable Home – John and Sherry Petersik
Go Set a Watchman – Harper Lee
Life on the Mississippi – Mark Twain
Who Was Walt Disney – Whitney Stewart
8. Make some cool toys or games for Will.
Nothing yet, but he's just getting big enough to really play with toys anyway. There's still time.
9. Make some cool stuff to give to friends and family.
I need to start this now, so we have time before the craziness of the holidays.
10. Make some cool stuff to sell. (And sell it!)
Wyatt is currently working on his first custom order! Hopefully all goes well and we can cross this off the list soon!  Also, as a sidenote, if we've done a project you'd be interested in buying, let us know!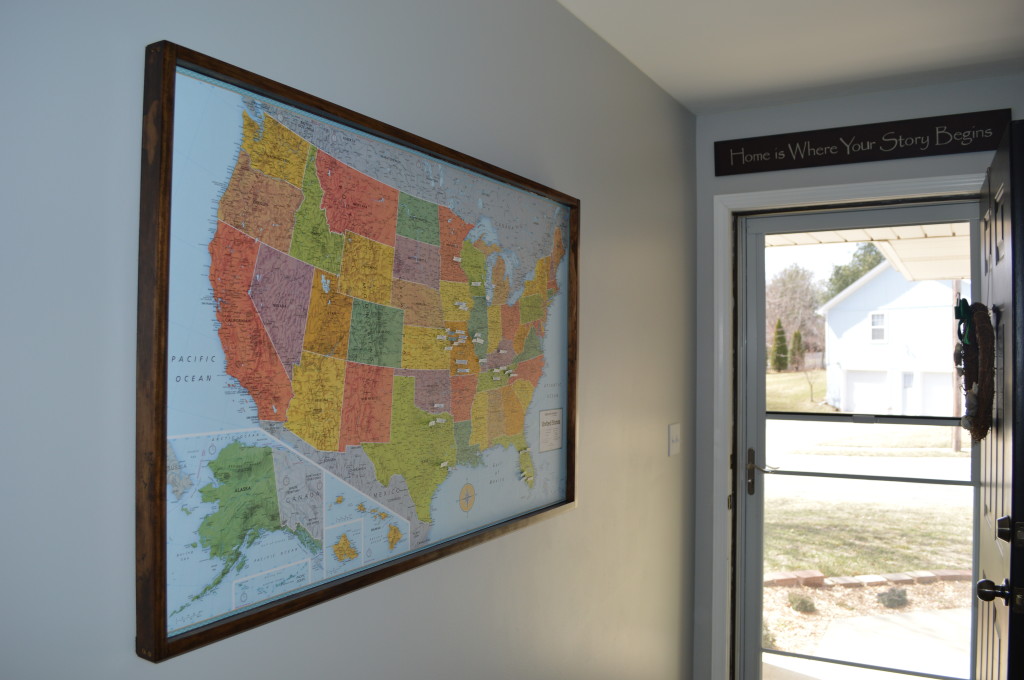 11. Finish decorating our master bedroom.
No actual progress, but I did have fun doing some "window" shopping for Kirkland's. You can see more about my inspiration pieces, here.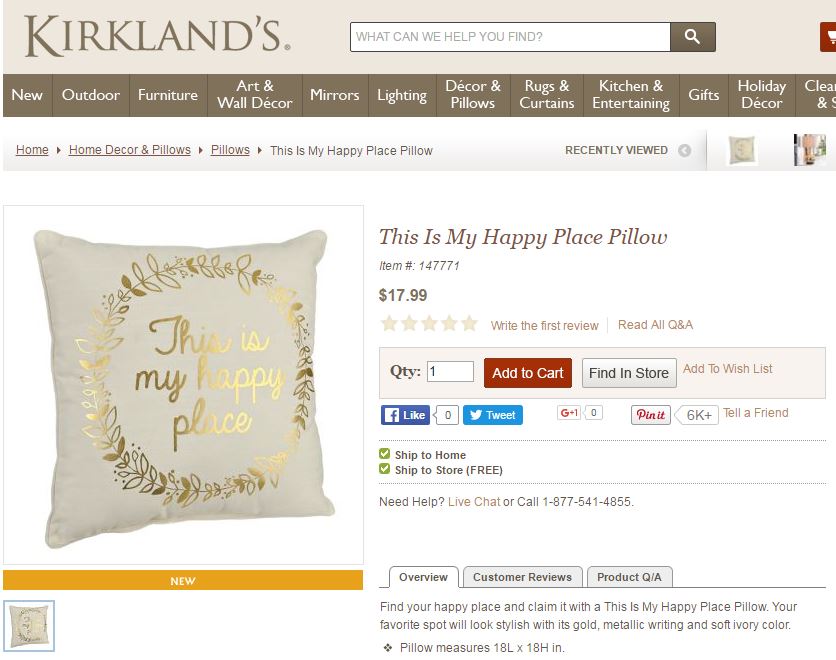 12. Paint the basement window and door trim in the main living space.
Ugh…no progress.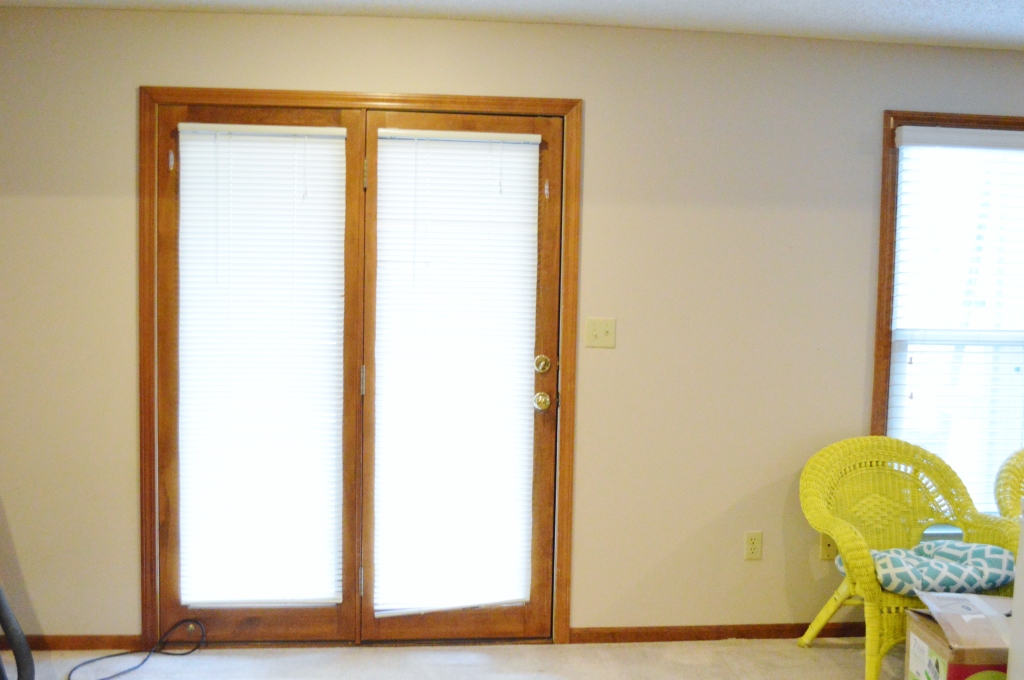 13. Organize the kitchen cabinets.
Still embarrassingly messy in there. Oops. Which reminds me, we need to babyproof them. And clean out all the junk we don't actually use….and, I've never actually done our kitchen recap post…from last summer. Better get that on the to-do list. Oops!
14. Buy a new laptop. 
Moving this to the top of the list…asap!
15. End the year with more houseplants than I'm starting it with. 
Doing pretty well so far. I posted an update, here. Another update to come as I have some planting planned in the future, too.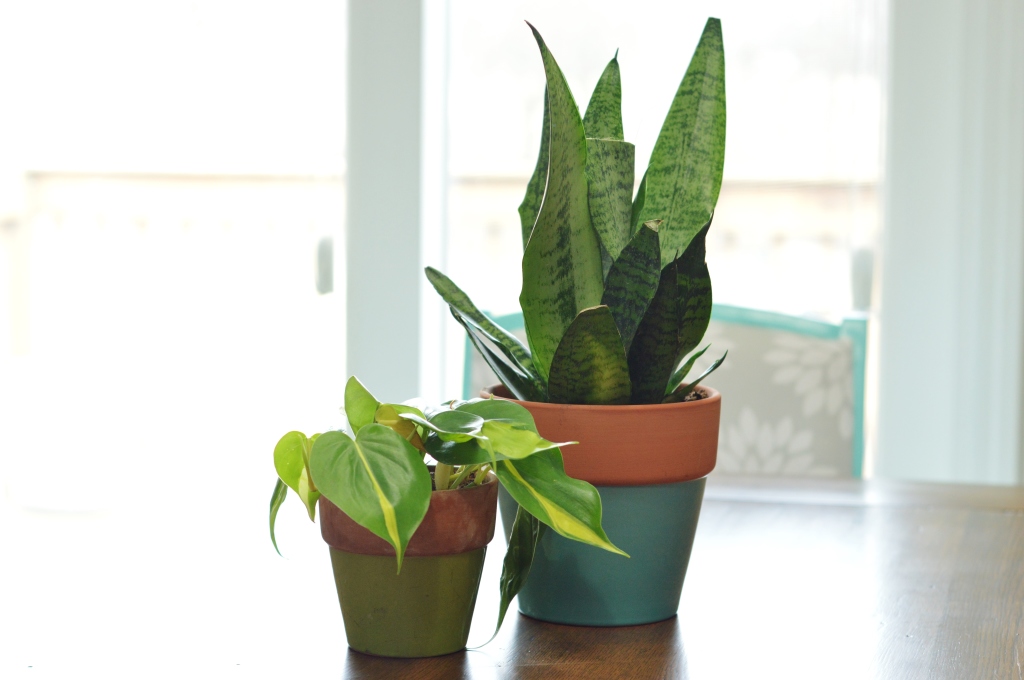 16. Replace the garage door, and maybe the basement door. 
Not done. I'm thinking about adding it to the goals for this month though…it is getting worse every day it seems…barely latches anymore! Yikes!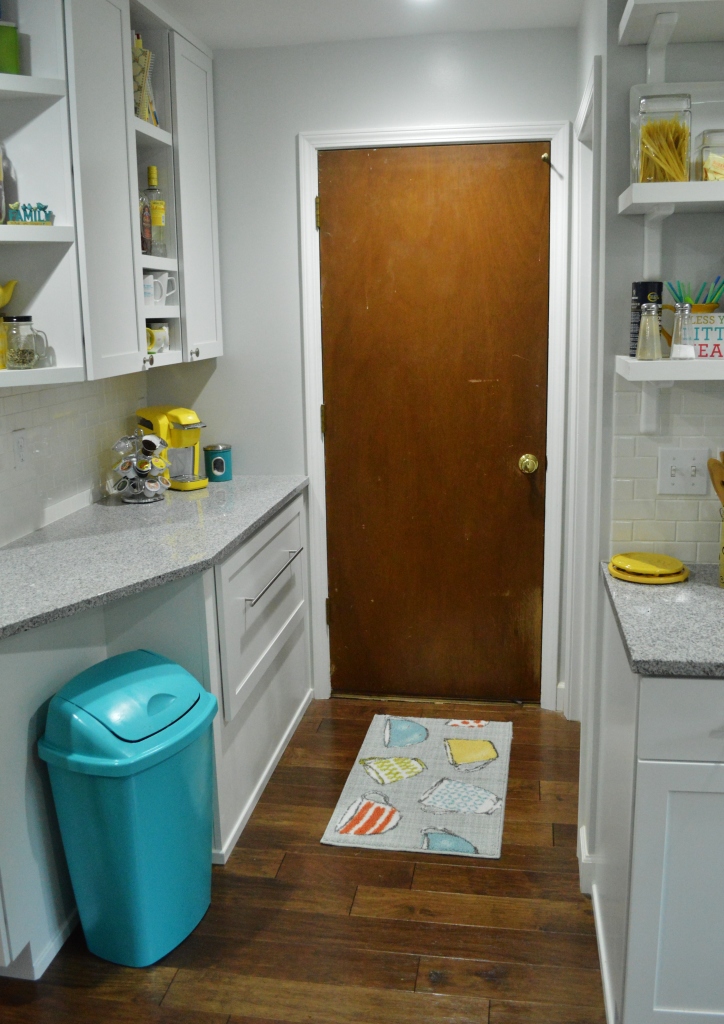 So…not much progress so far…but some is better than none.
Now, tell me how you're doing with your goals. And give us encouragement and some gentle prodding to get going, okay? 
For a look at our original goal list, click here. And for how we did with our 2015 goals, see this post.