First of all, who else is super excited for spring? It's been raining the last couple of days here and I'm still getting over a bad cold (being sick while pregnant is not fun!) but the warmer air and sunshine has me feeling energized and excited.
When I was browsing Pinterest one night when I should have been sleeping (being pregnant is messing with my sleep cycle, I think) I came across this pin and it really spoke to me: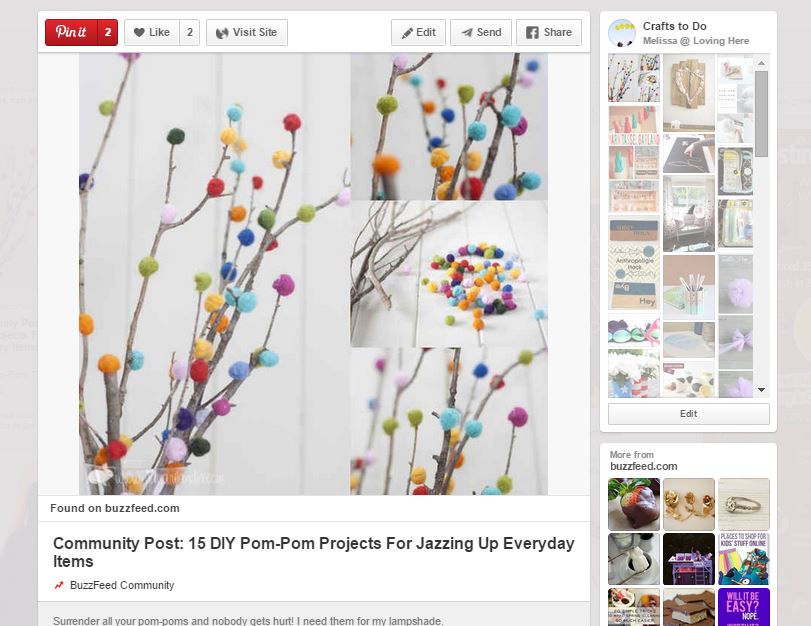 It was just so bright and cheerful. I mean, how cute, right? Plus, how hard could it be to put pom poms on a tree branch? Turns out, really easy, but I'm still going to tell you about it. 🙂
I went out to our yard and gathered some sticks from our fence line.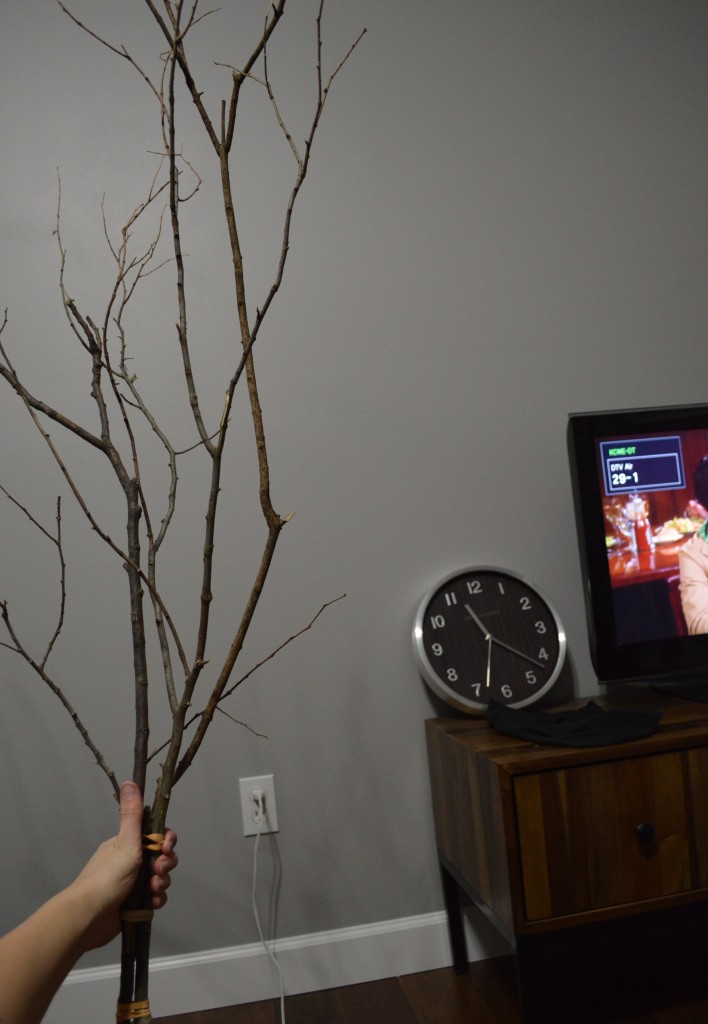 I found it was helpful to use rubber bands to hold everything in place and get the exact arrangement I wanted with branches going the right way and no crazy arms sticking out too far in any direction.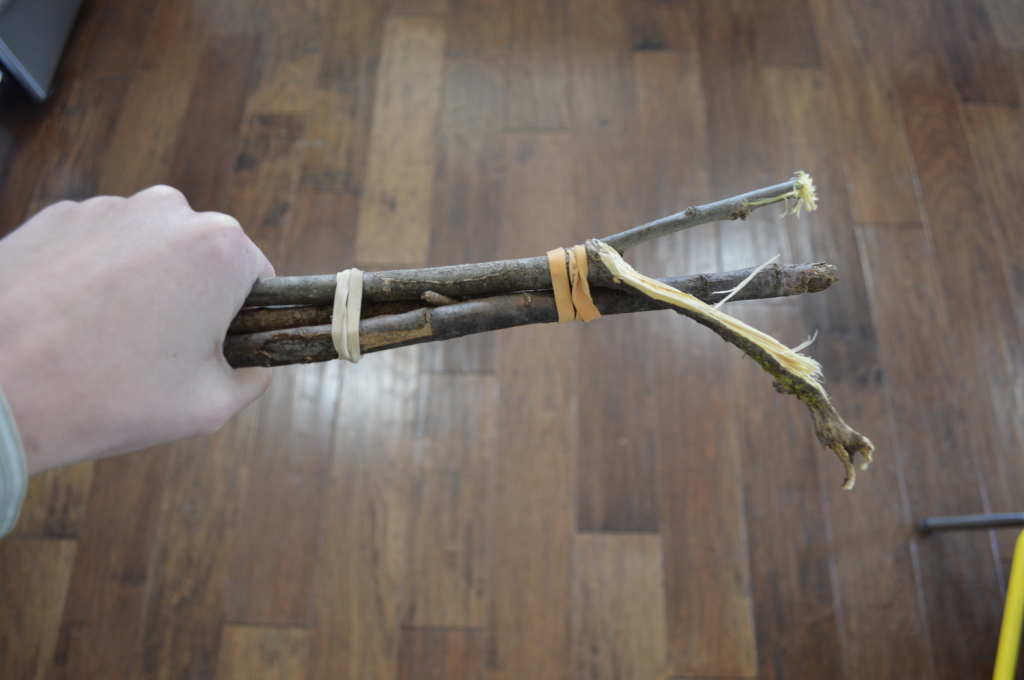 Then, I was ready to start adding pom poms. First, I had to decide which pom poms I wanted to use.
I've made yarn pom poms for Christmas decorations before (directions here) so I considered making them for this project as well. But, I eventually deciding it would require too many colors of yarn and that I liked the look of the tiny pom poms anyway.
So I came home from Hobby Lobby with these cuties: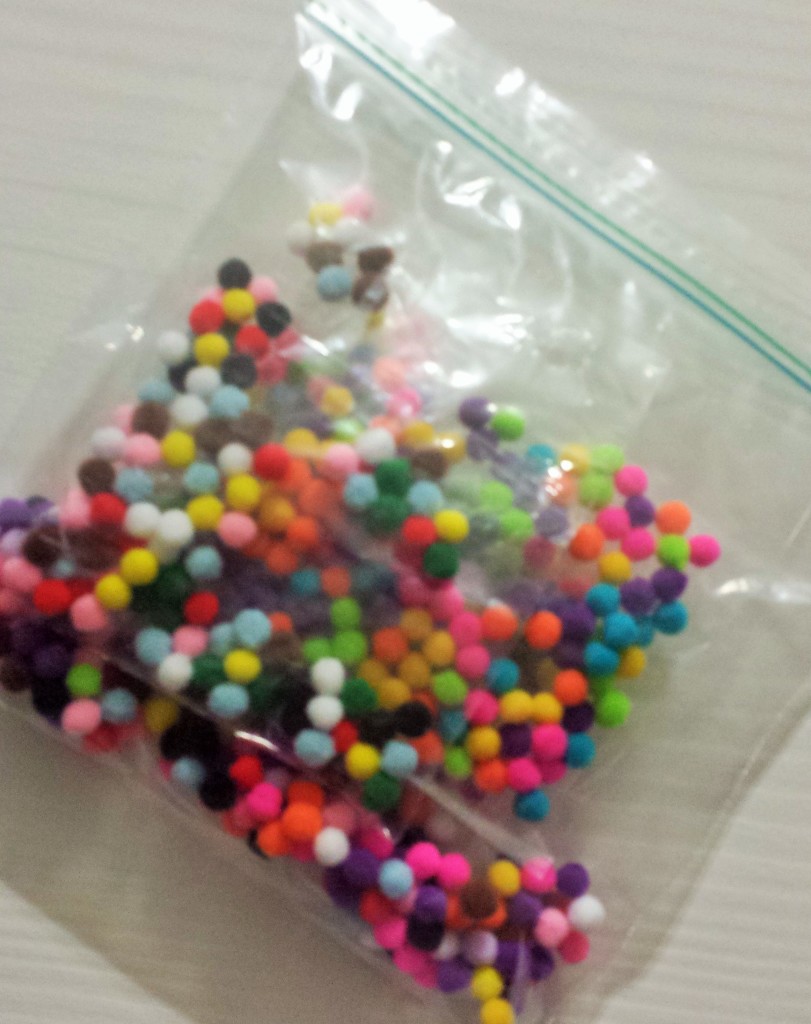 I was really impressed by the number of pom pom options they had. A bunch of sizes and color combinations. Even bags of single colors if you only were wanting a red pom pom tree, for Christmas maybe?
Finally, one night while Wyatt and I were watching TV, I plugged in my hot glue gun and the fun began.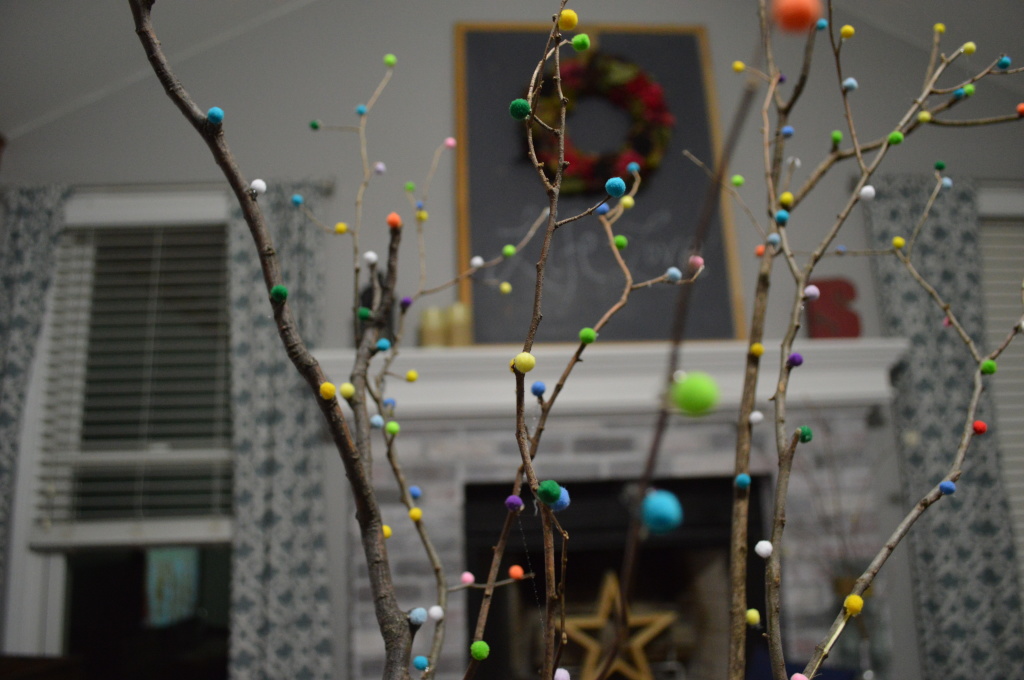 I found it was easier and faster to put a dot of glue on the tree in a couple places at once and then press the pom poms into the glue. Don't do more than three glue dots at a time unless you're a super fast worker.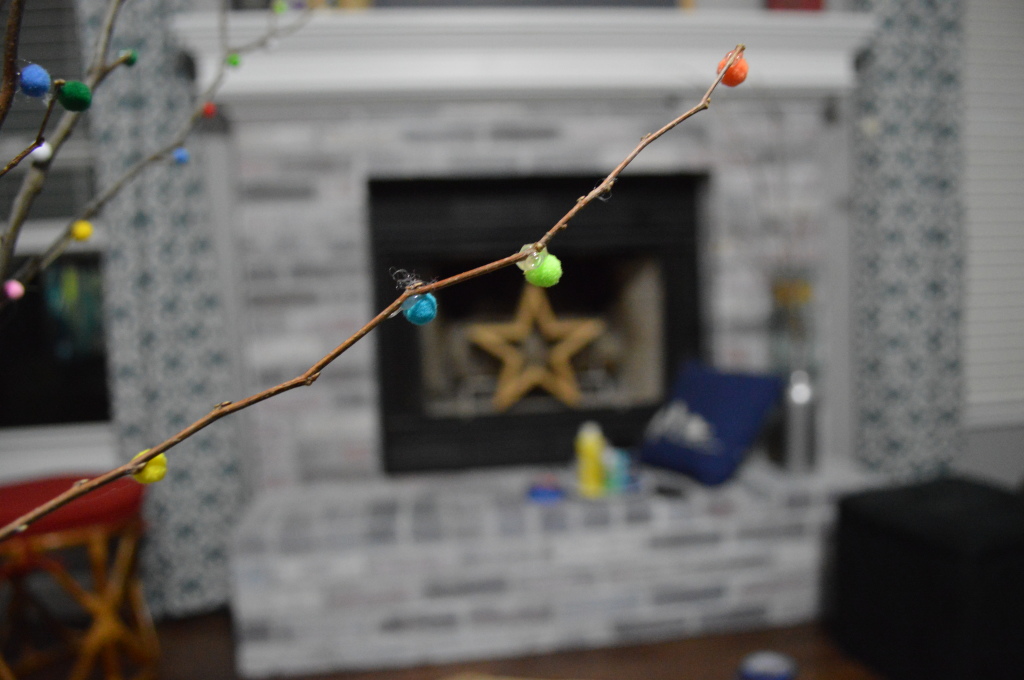 There will also be hot glue strings everywhere so be aware you'll have to clean those off when you're done to avoid looking like you have little white spiders making webs all over your tree. Eventually, I had this to show my efforts: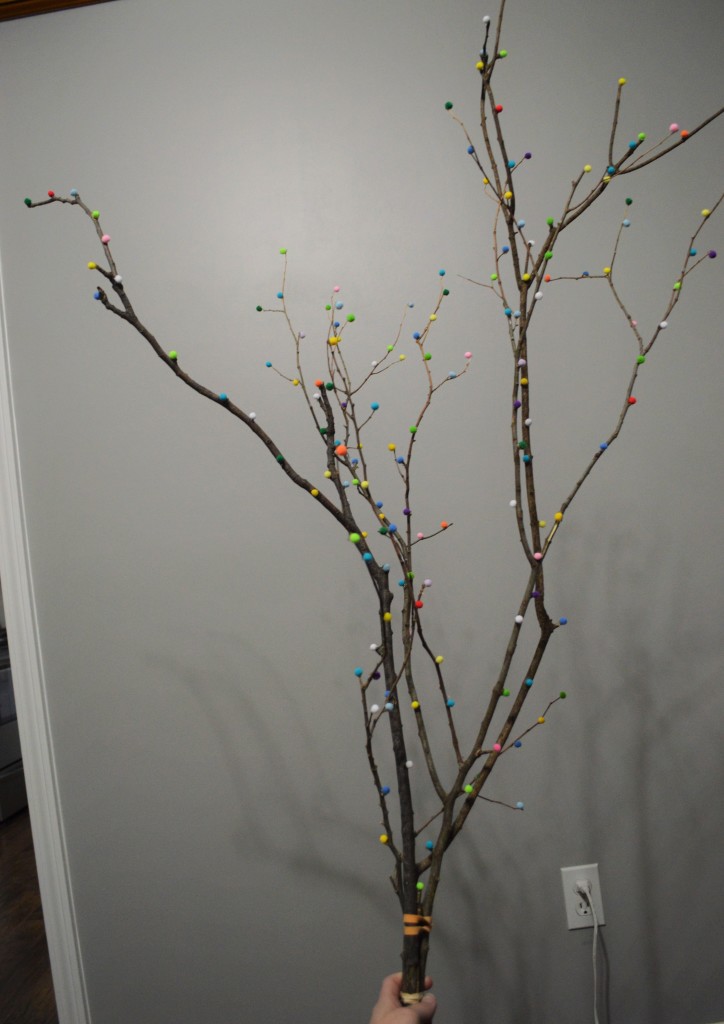 I think this guy turned out super-duper springy and cute and I can't wait to incorporate it into our spring and Easter decor.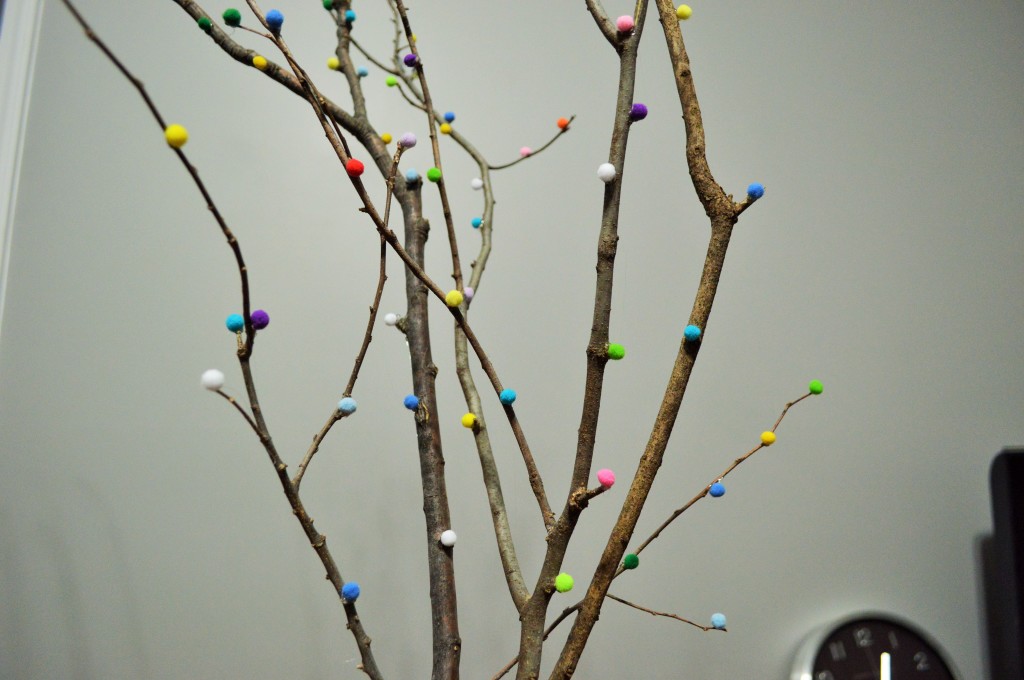 Super bright and fun.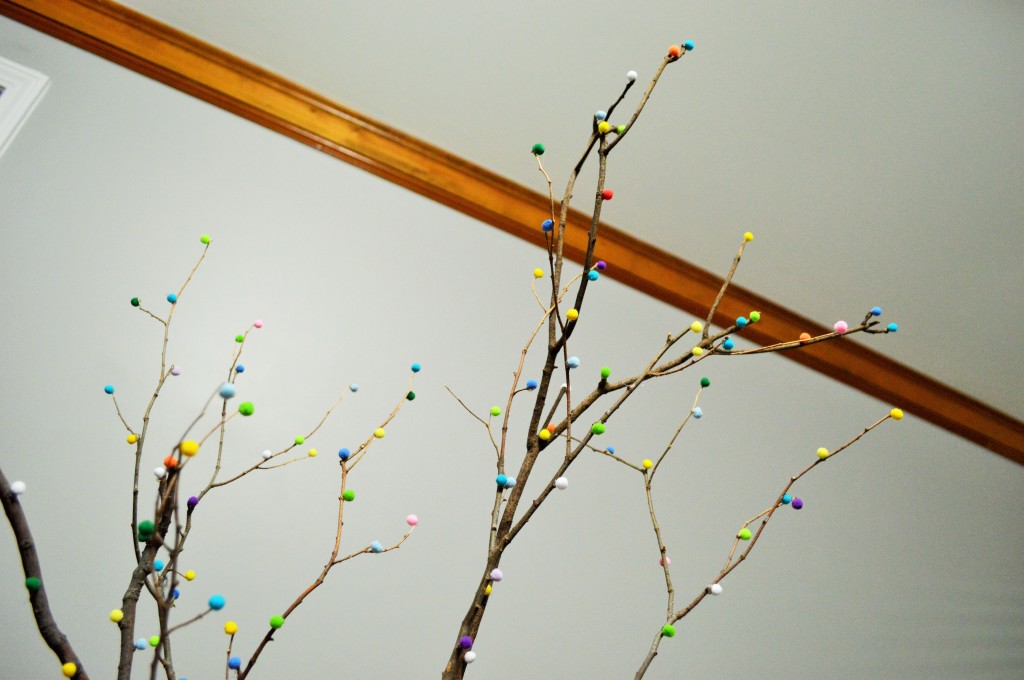 Plus, it's big, so it makes a big statement. No dinky little pom pom trees on my watch!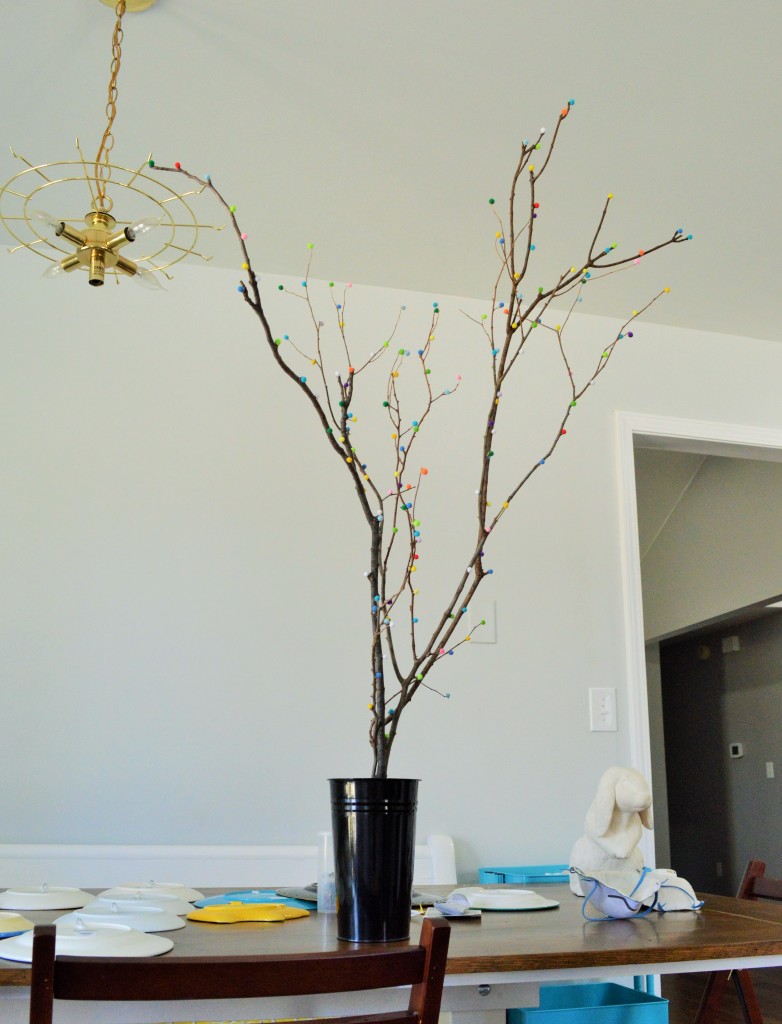 Plus, I think it would be cute in a nursery or playroom down the road when I switch out the mantle to summer or fall items. Or, just imagine making these for shower decorations for a bridal or baby shower…or a little one's special birthday party. I'm telling you, I'm all about the pom poms right now. Pom poms for life!
Every made any crafts with pom poms? I'd love to hear about them! (I think the last things I had done were in elementary school so I was pleasantly surprised to see how much fun they can be for adults, too!)