In the past 365 days, we've done a whole bunch of projects. And I know that winter can be a discouraging time with all the cold weather and not a lot of sunshine to do projects in (we currently have snow on the ground with more coming tomorrow!), so here's a look back at some of our favorite posts from 2013.
For starters, I thought our Christmas decorations were especially festive and nice last year. (To be honest, I'm still enjoying them. We don't decorate early because of Wyatt's December birthday, so I like to leave them up just a little bit longer.)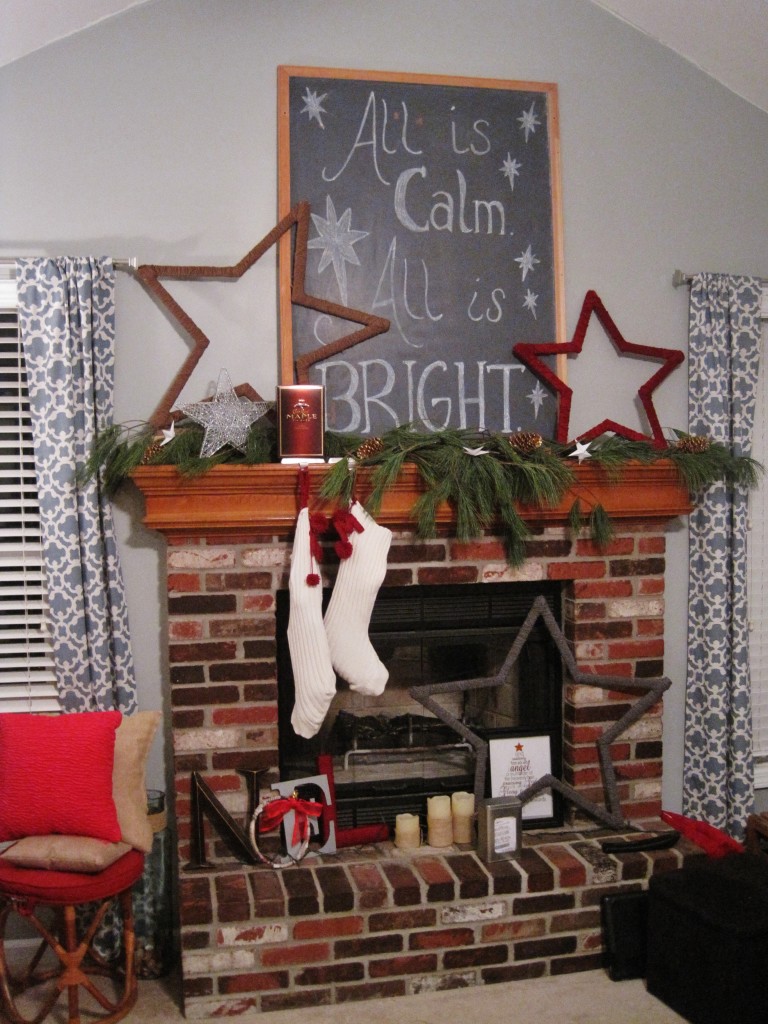 We finally got our mid century modern Craigslist dresser painted and placed in the guest room!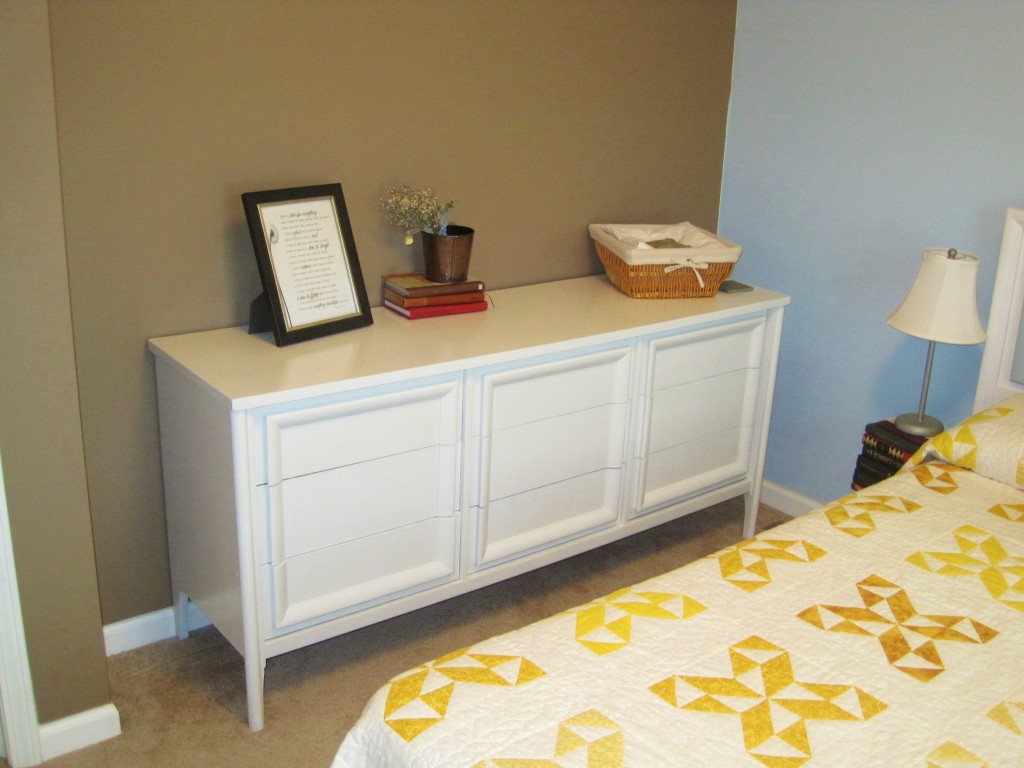 We had so much answering all your questions in our blogiversary video!
We worked for so long on the table, and Wyatt did such a great job of fixing the two boards that had split apart in our reclaimed wood tabletop. The table base was built new, and he did a great job! We also worked a lot on our 130+ year-old church pew.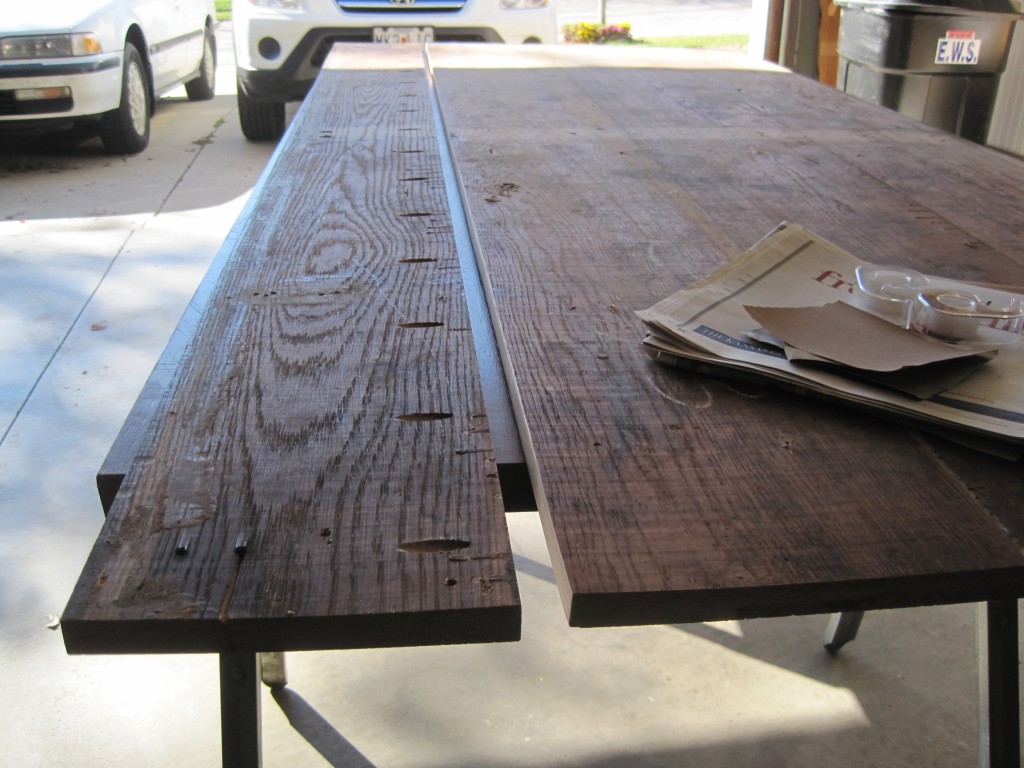 In November, I ran a marathon. And it was one of the hardest, best things I've ever decided to do.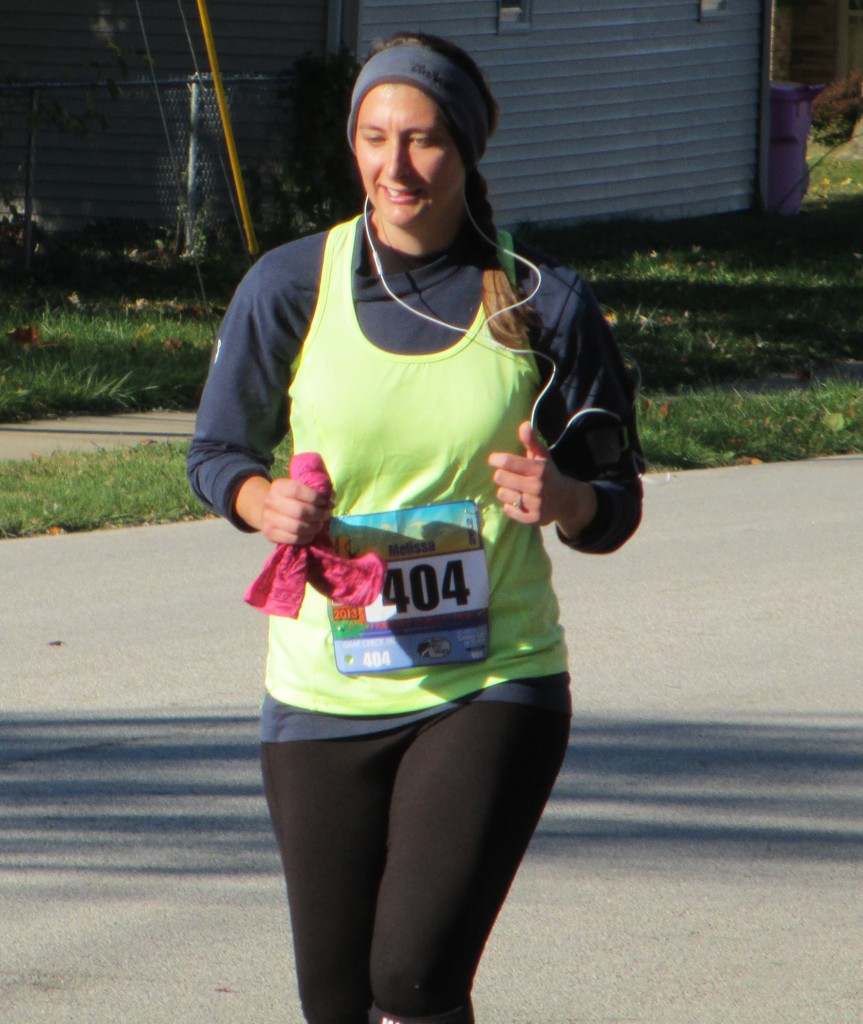 We finally finished the garden for the year in November, too.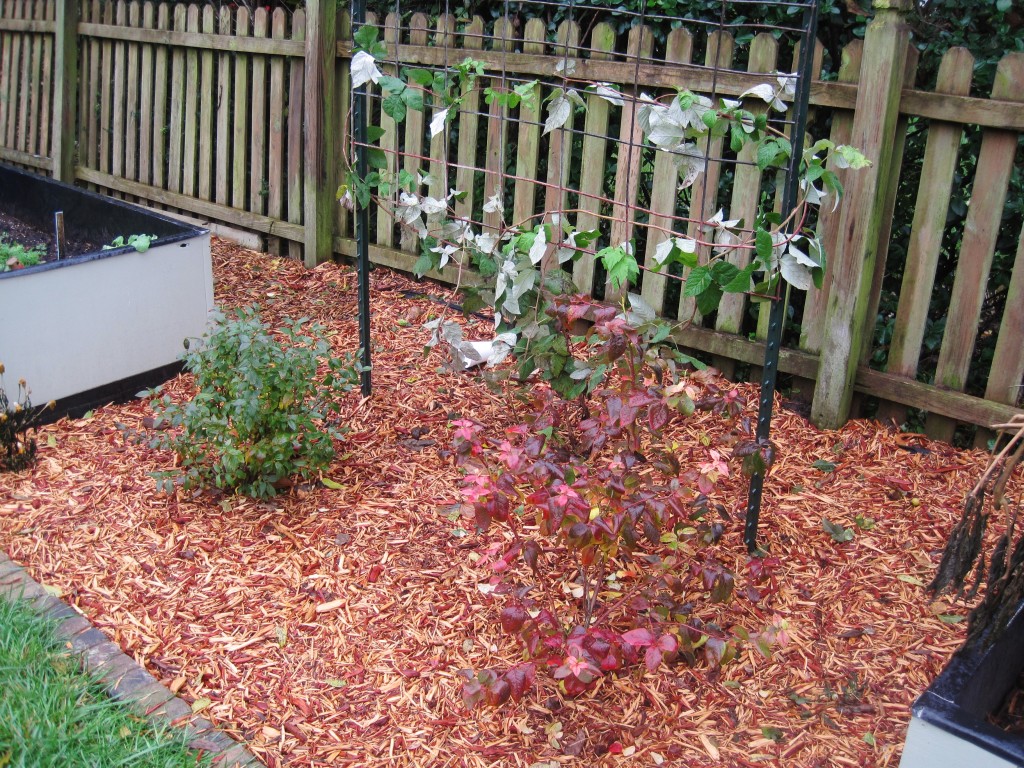 We completely redid the front landscaping.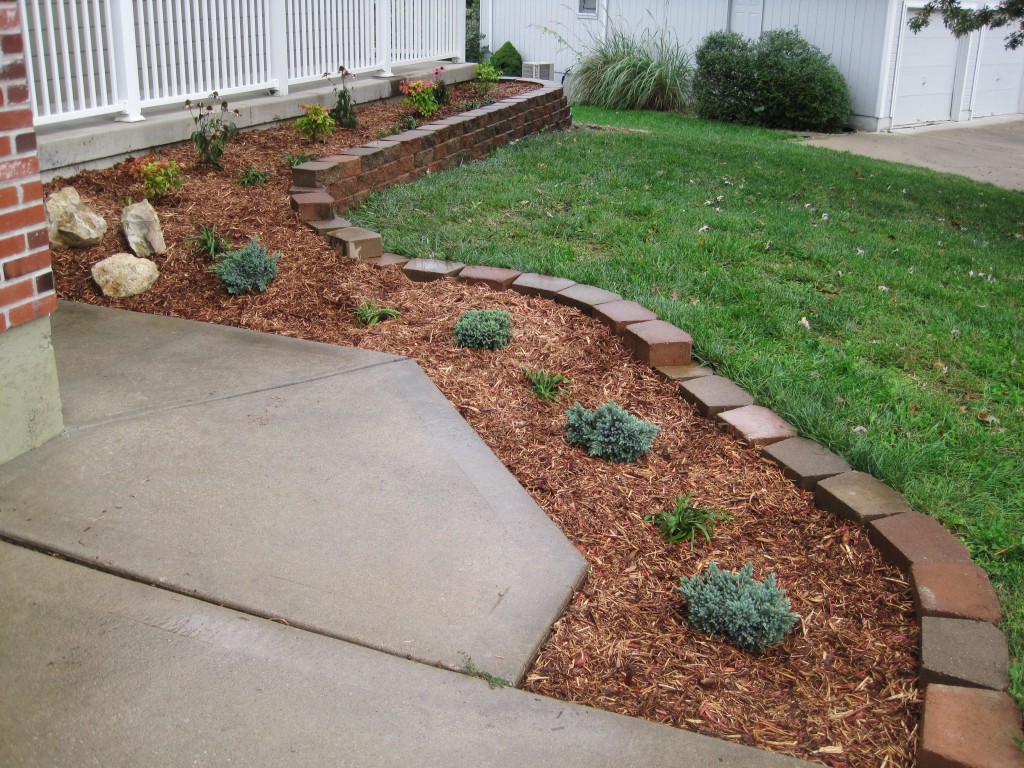 We also salvaged an awesomely huge old chalkboard that now lives on our mantle.
We had our first opportunity for a sponsored post and bought new bedroom linens.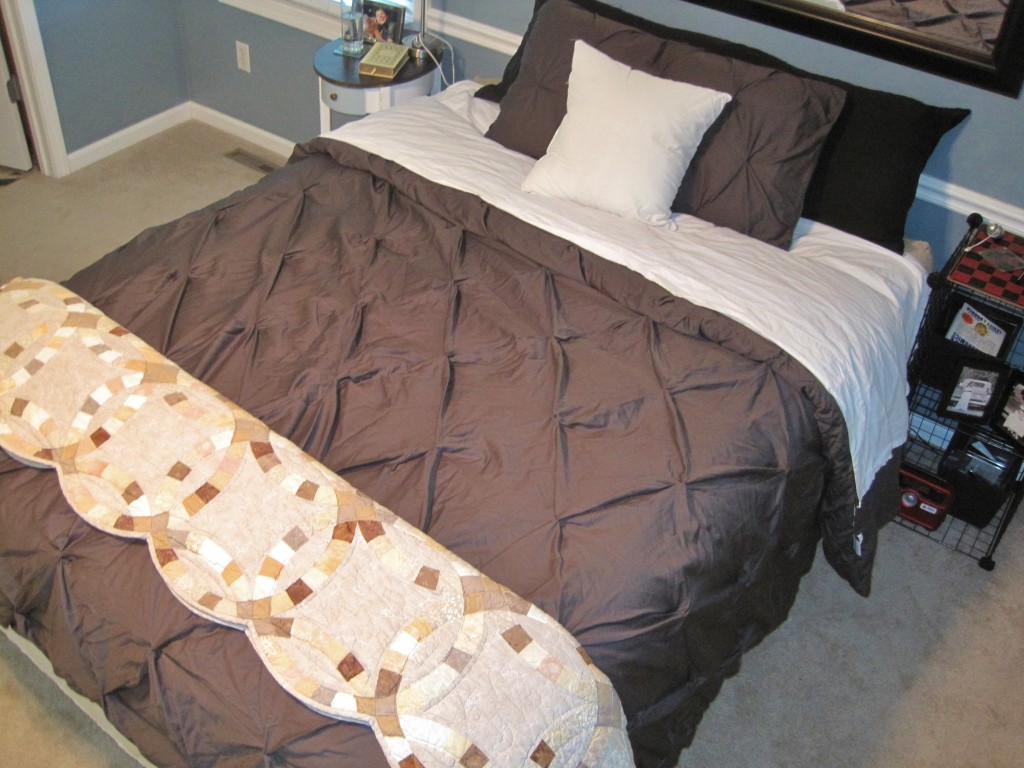 Wyatt replaced our storm door with a newer, better model in August.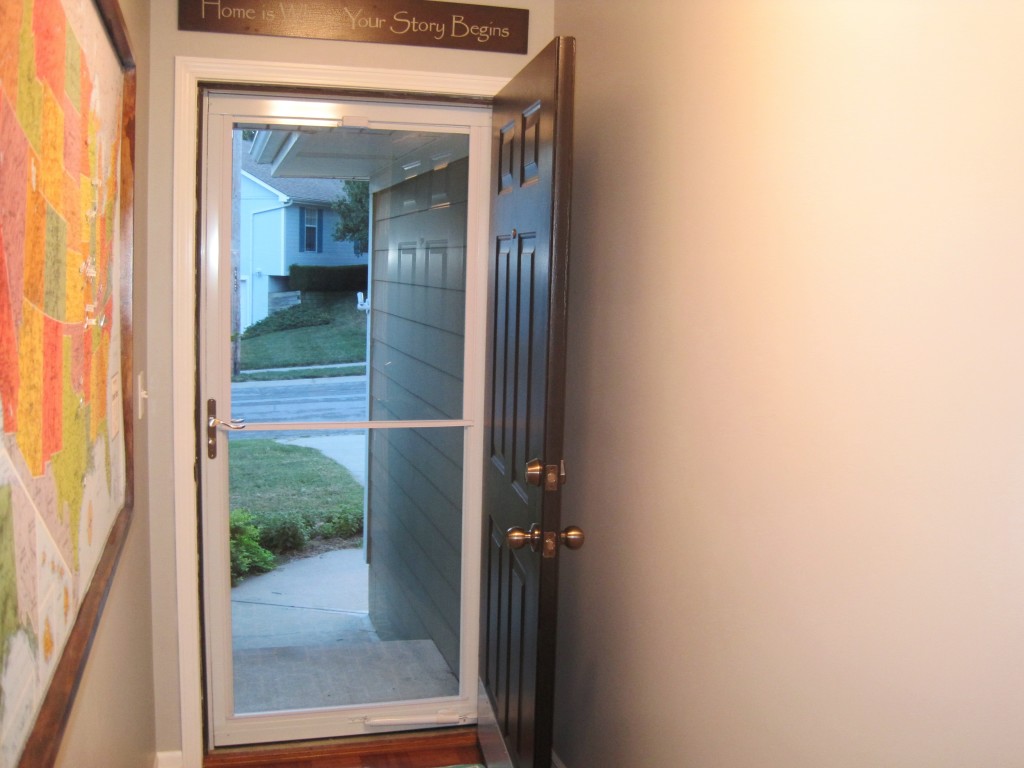 We painted and fixed up an old chandelier from my parents' house.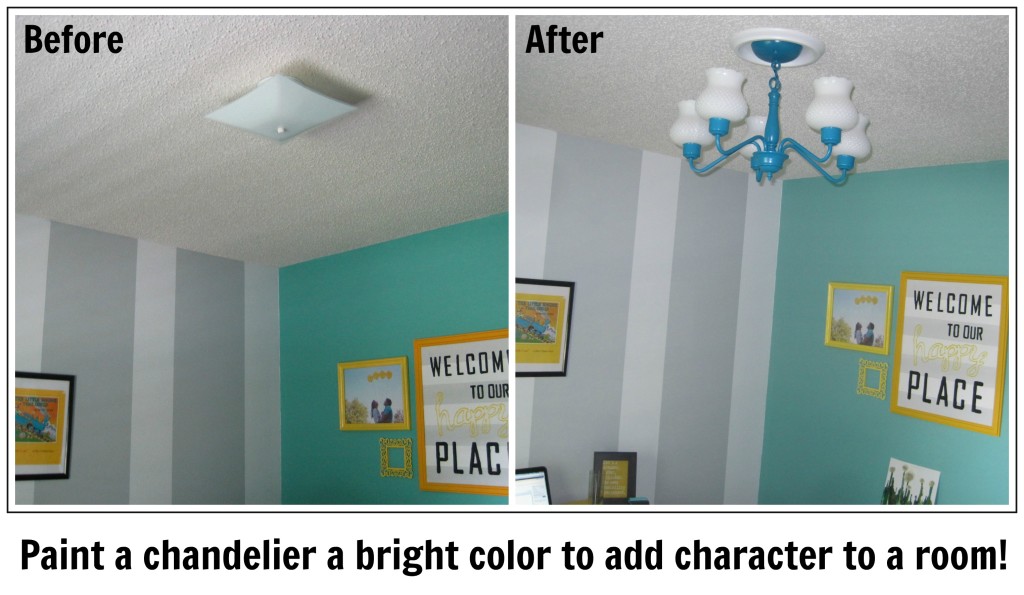 I made an ottoman from an old foam cooler.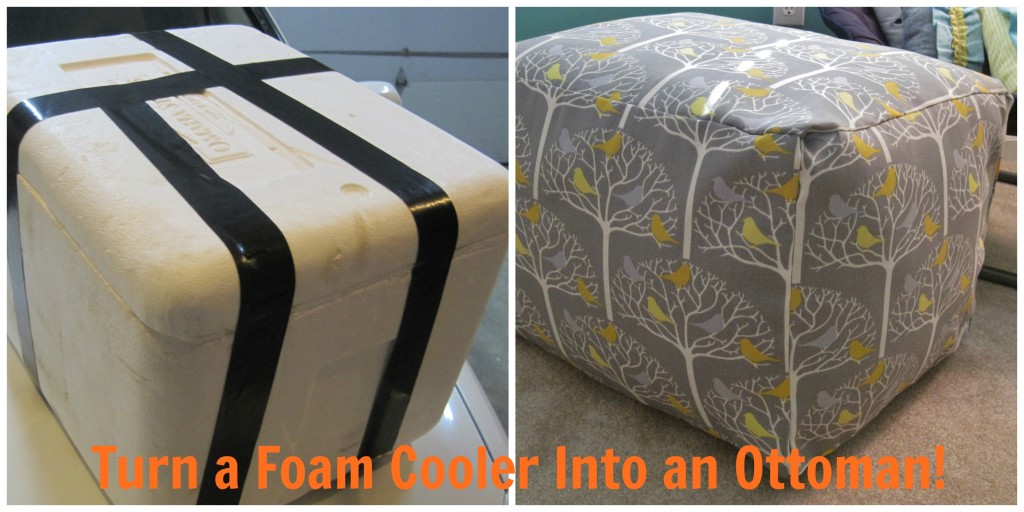 I remade my office with some new yellow wall art.
Wyatt fixed a gas leak! That was exciting and scary and a good learning opportunity as new homeowners.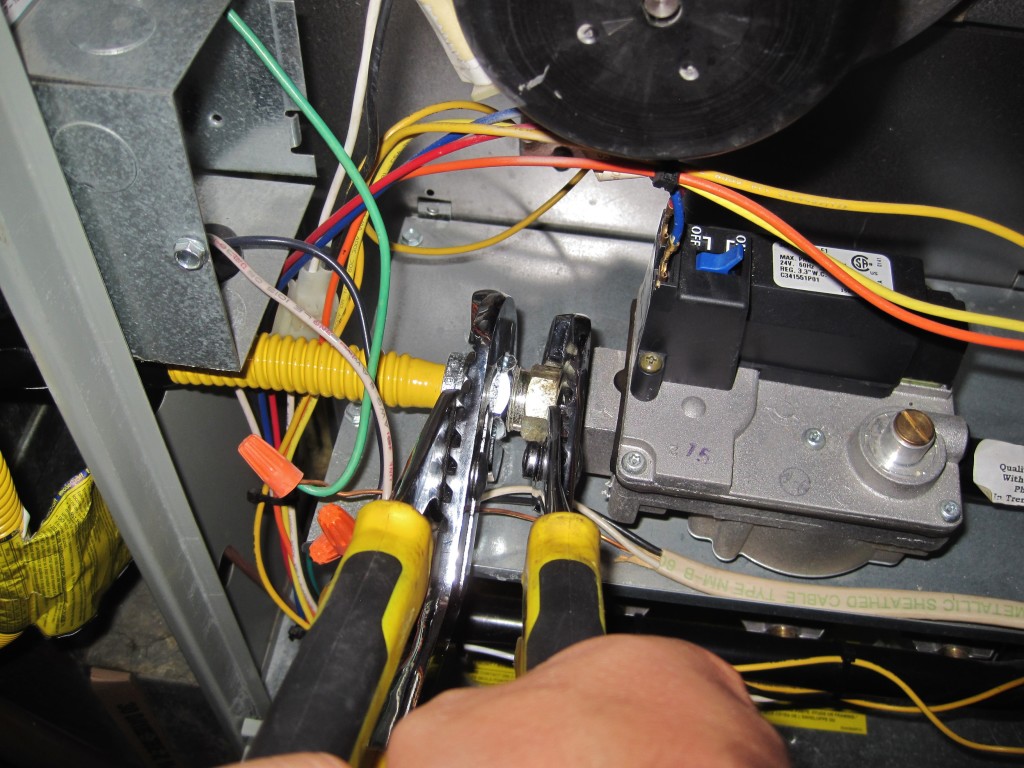 We took a vacation to Tennessee!
We hit 300,000 miles in Rhonda the Honda, and bought Harvey, the CR-V!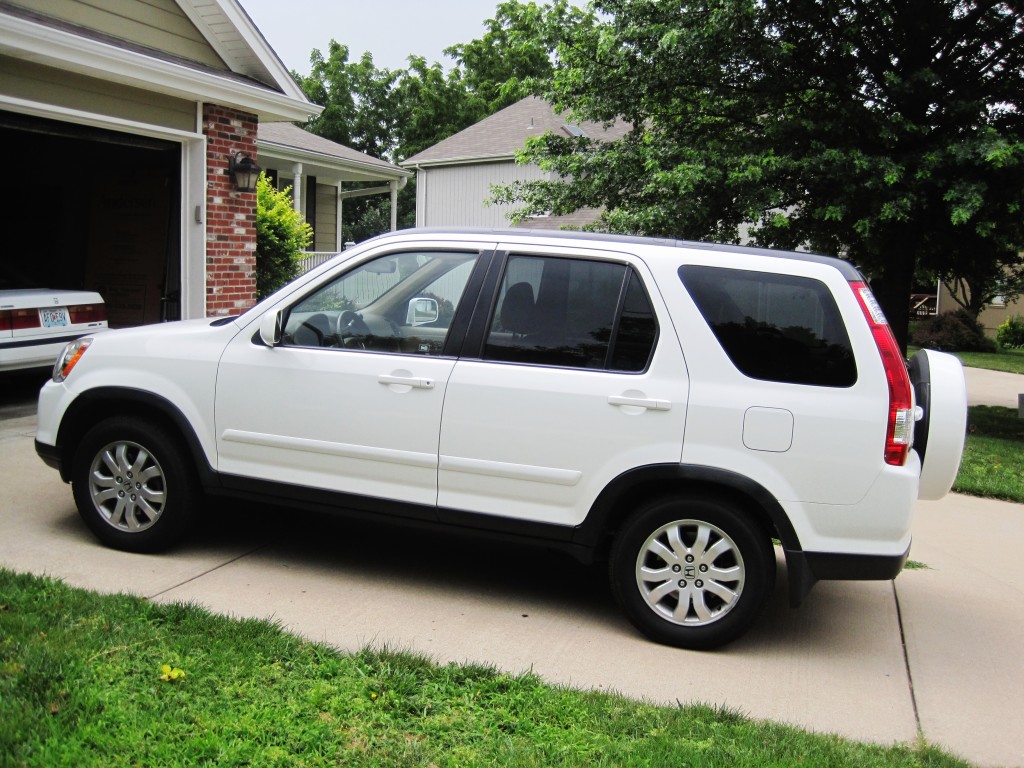 Our map pinboard was a super fun, super awesome project. Wyatt even made the frame by hand.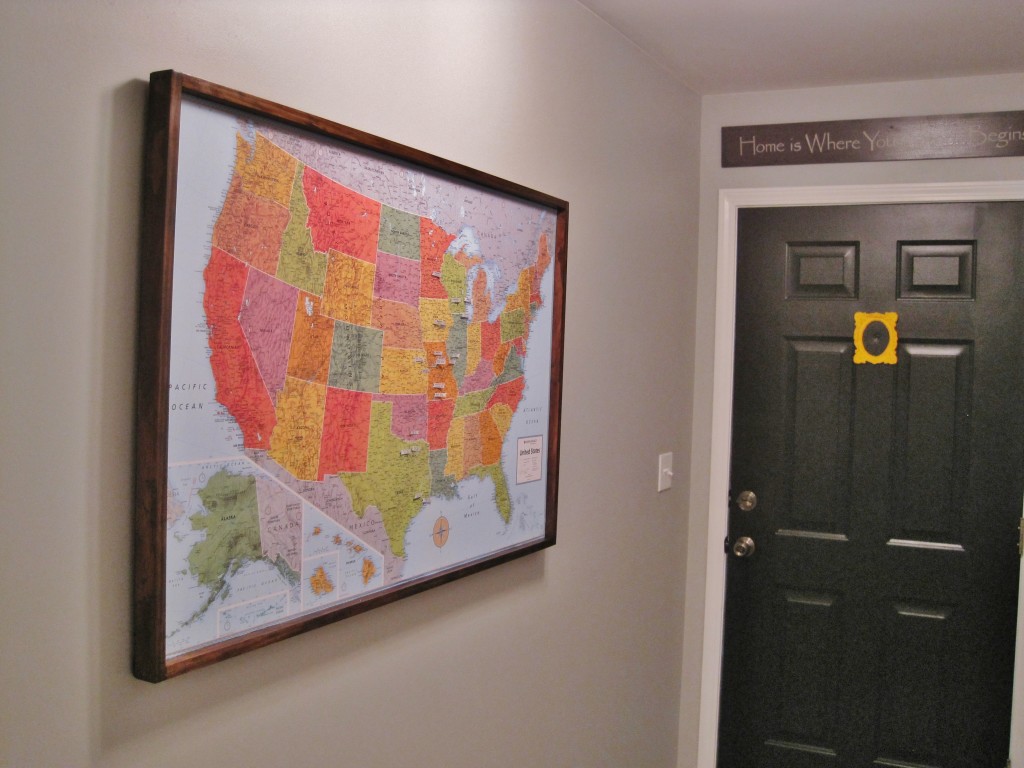 I also salvaged and repainted an old nightstand that used to belong to my great grandparents and survived their house burning down.

I spray painted some old wicker furniture some super bright colors to give it a fun makeover.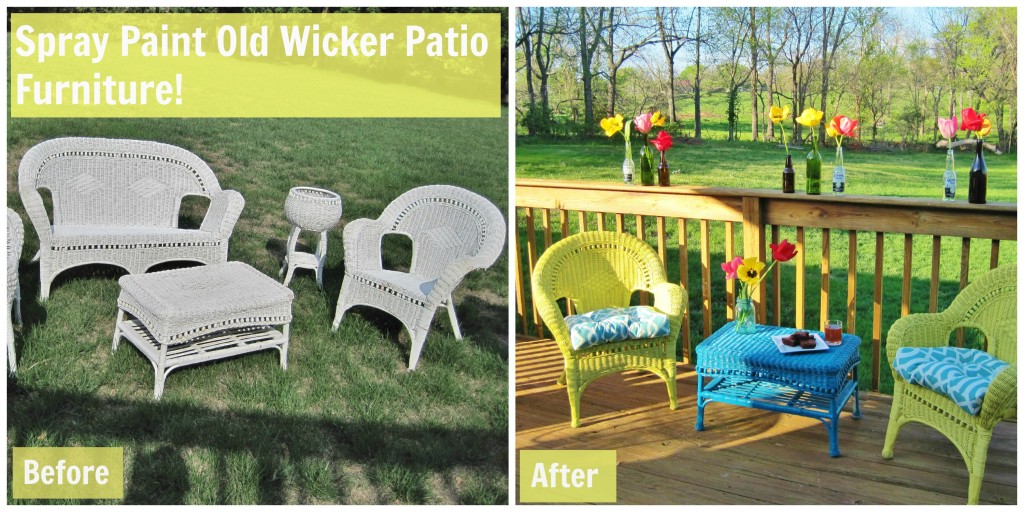 Our Craigslist dresser came with a headboard, which we painted and put in the guest room. It was a small update, but it made a big difference in the room.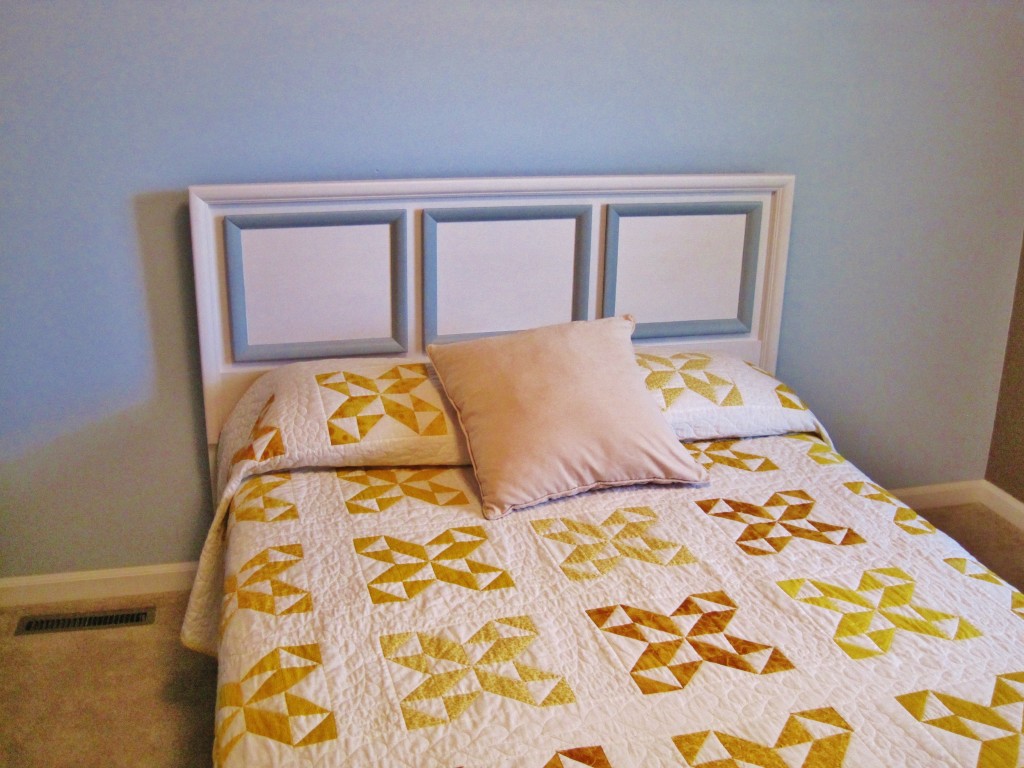 We had a great time in Texas this past spring!
Our house was full of yellow and blue for the springtime.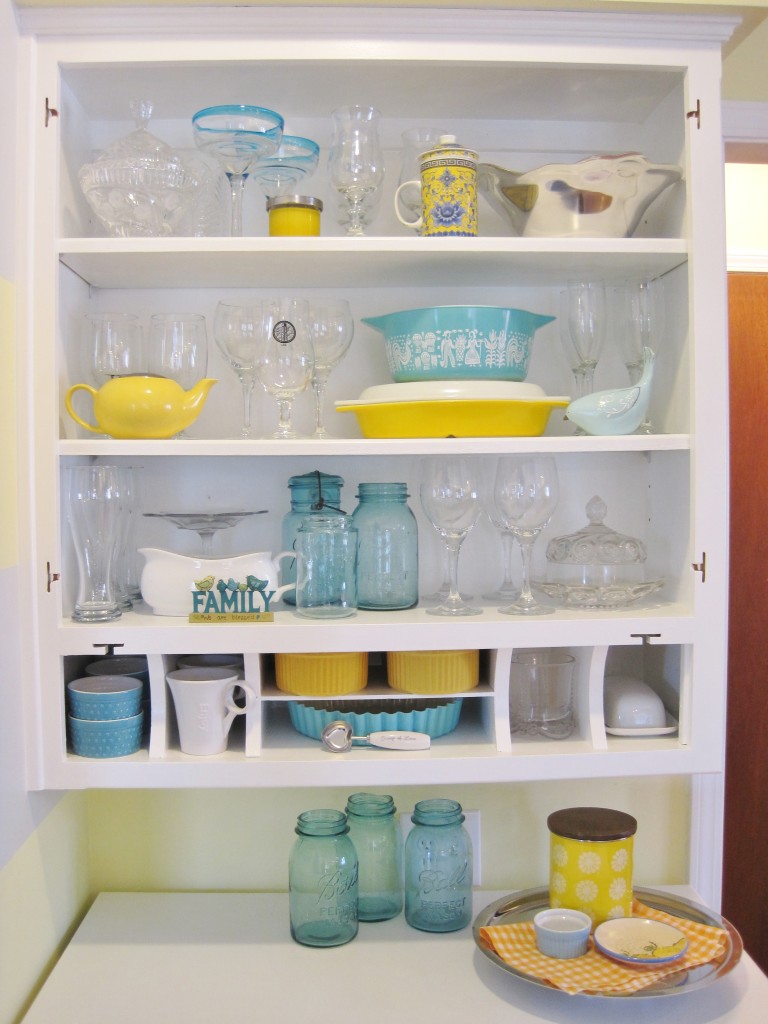 Our living room curtains turned out really well. We got them from Target and I cut them to save some money and make them fit into the room a little better.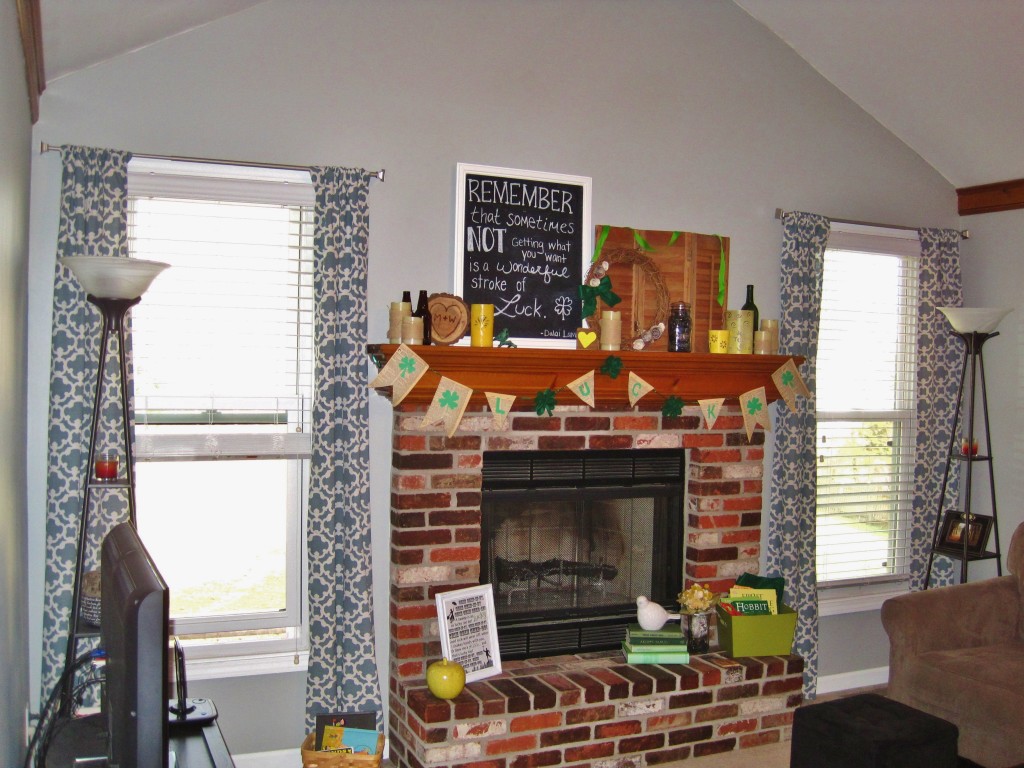 Wyatt added a chunky wood frame to an old mirror, as part of Young House Love's Pinterest challenge.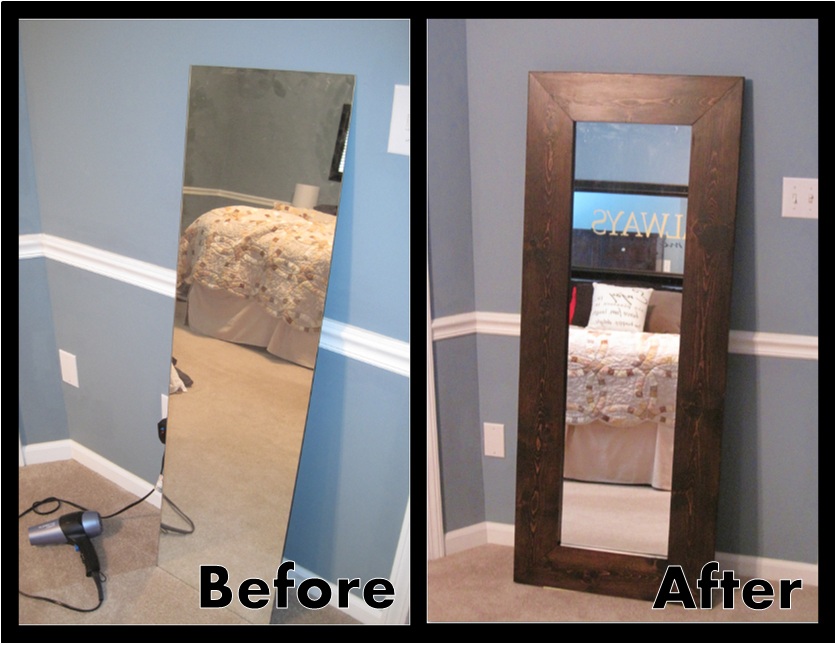 We got some awesome new dressers for our master bedroom.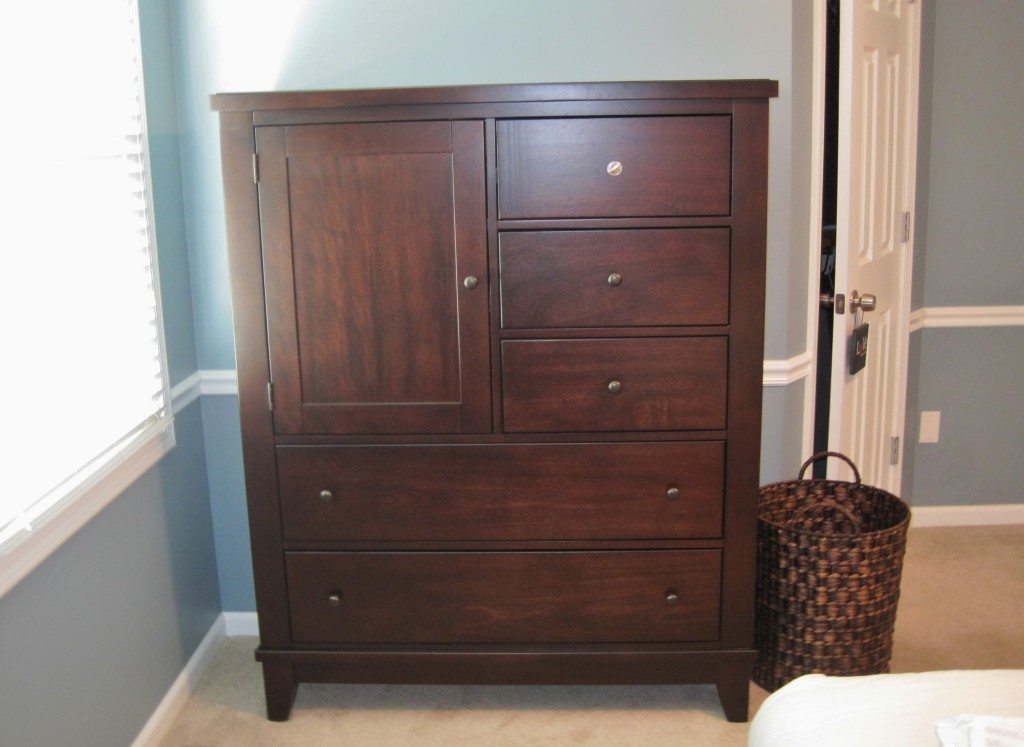 Wyatt replaced both of the ceiling fans in our house with newer, much more modern models.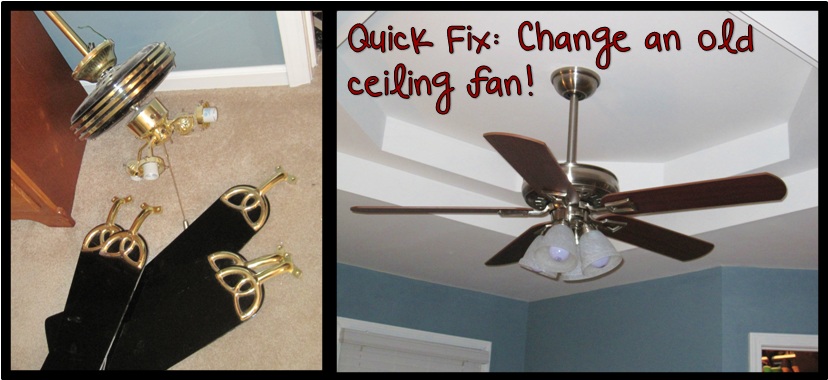 I started the year by being especially organized and redoing our filing cabinet.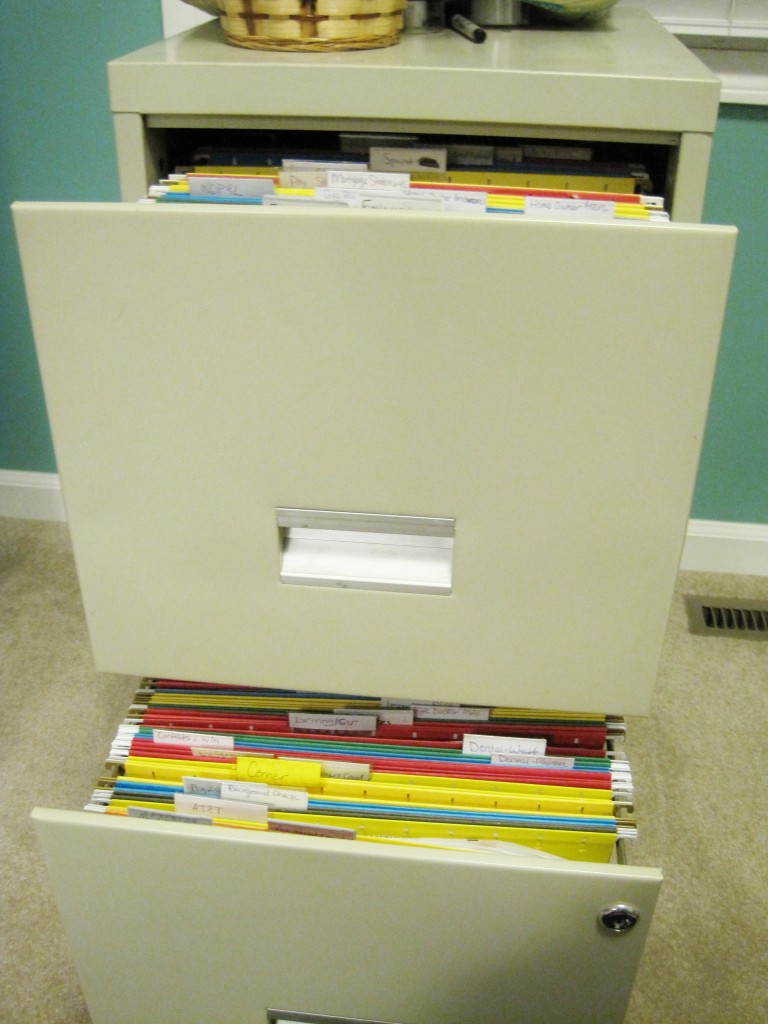 What were some of your favorite memories from the last year? Did you make any progress around the house? What about any awesome trips or accomplishments?