It's officially Christmastime and we're getting in the giving spirit by hosting another giveaway for you all. That's right, we had so much fun with the last one that we decided to round up a bunch of our favorite things and ship them off to four winners just in time for Christmas.
So, here's what's up for grabs:
1. A Sporting KC scarf. Tomorrow, SKC plays in the championship for the MLS cup so we're feeling especially excited to give this away. This is Hubs's favorite scarf I think and it's especially awesome because it was designed by one of our friends. Plus, I believe it's sold out but we happened to snag one to give to you all. Both sides are pretty cool. Here's the back (It says "For The Glory of the City"):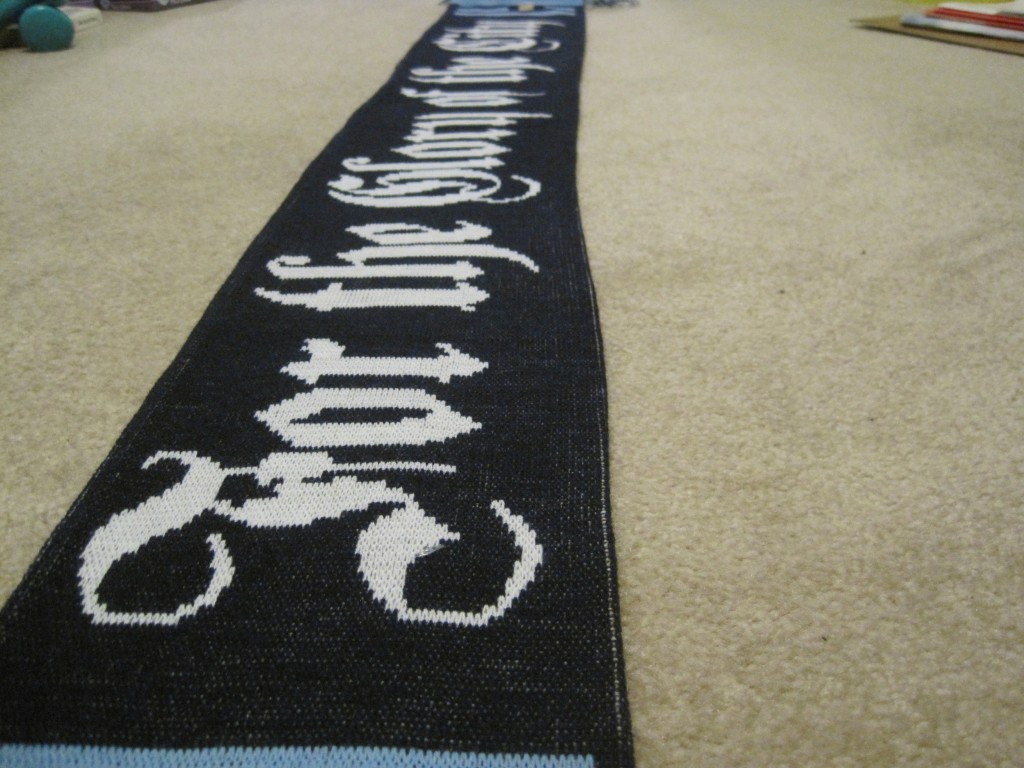 And the front, which was ingeniously designed to look awesome while you're wearing it. See how the design of the cup is on both sides of the scarf, which fits together perfectly? I know, it's pretty awesome.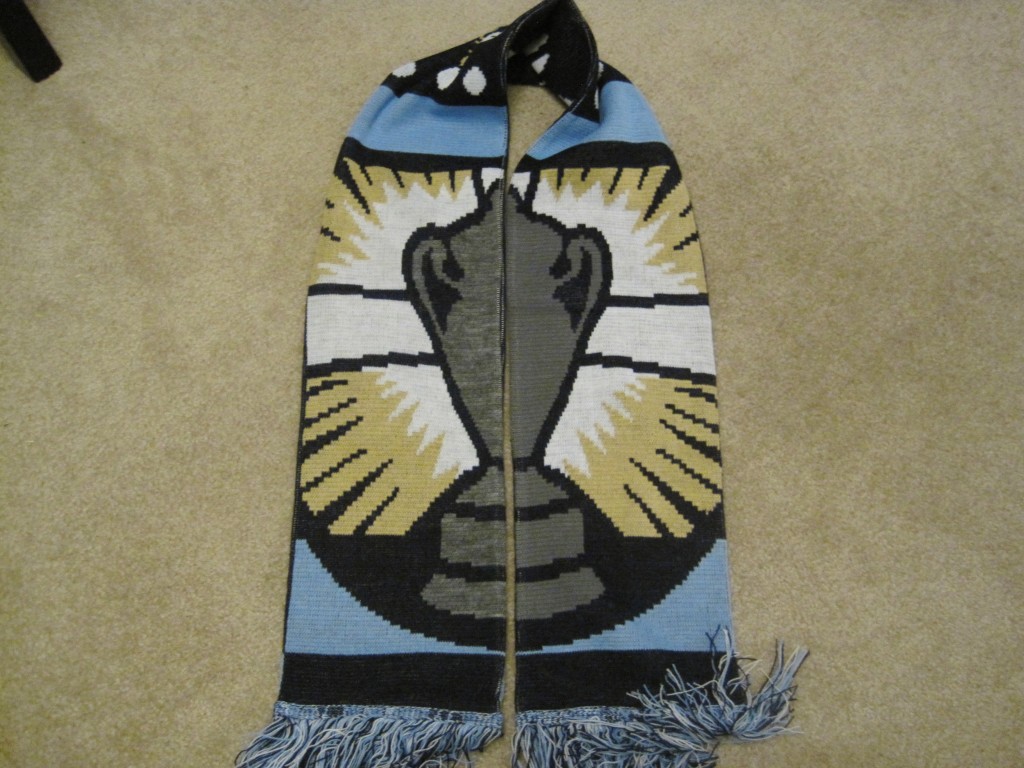 2. An OXO ice cream scoop. We use this a lot and it works super well. And we all know that we can't ship ice cream to you, even though that would be fun, so this is the next best thing.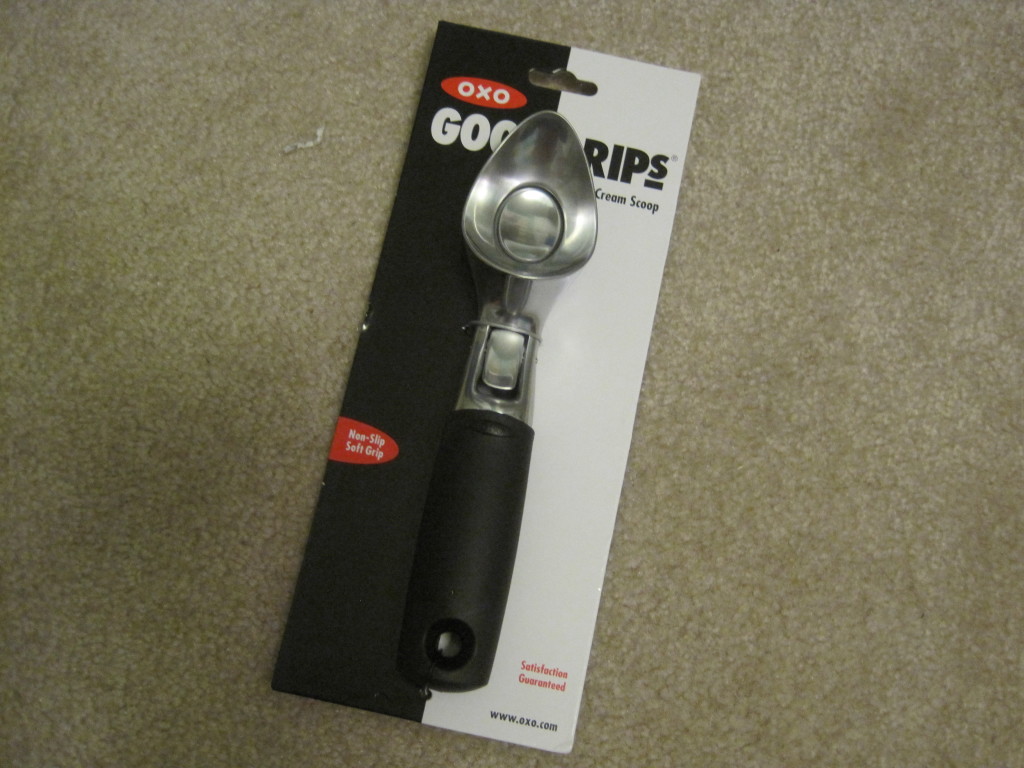 It has a lever to help push stuck-on ice cream out!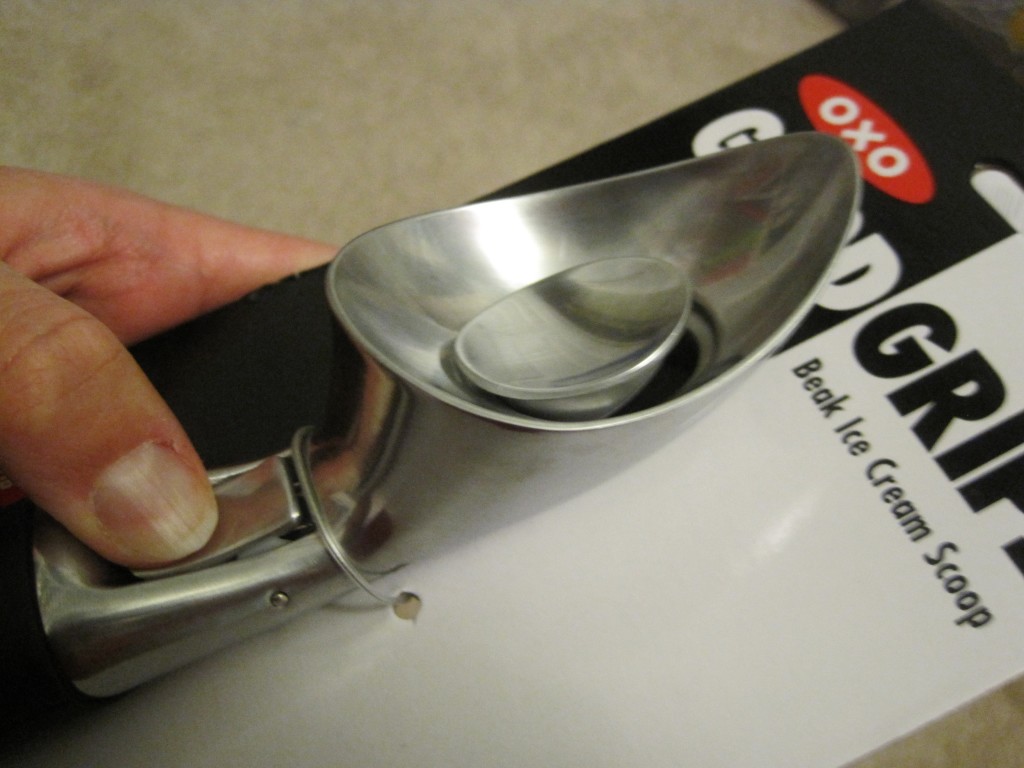 3. FRIENDS, Season 5, on DVD. I'd love to send you all 10 of the seasons but it's a bit pricey so we'll start with one season. I grabbed this one, right in the middle of all the magic, to ship to one lucky winner. Maybe you'll watch it and then get hooked and have to buy all the rest! (Season 5 has Emily –not my favorite, but it also has Chandler and Monica when they first get together–yay!)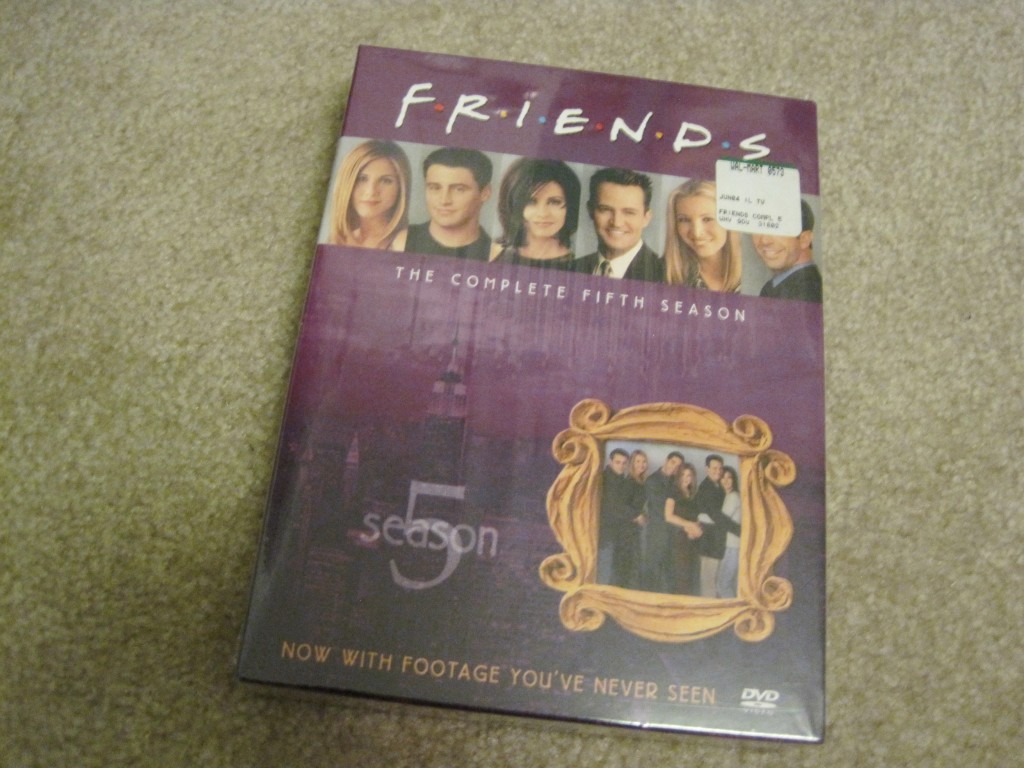 4. This build-your-own recipe book. We have one of these and I think it's so fun to fill in recipes I find online or in magazines, not to mention family favorites. This is a great way to keep all of those favorites in one handy place.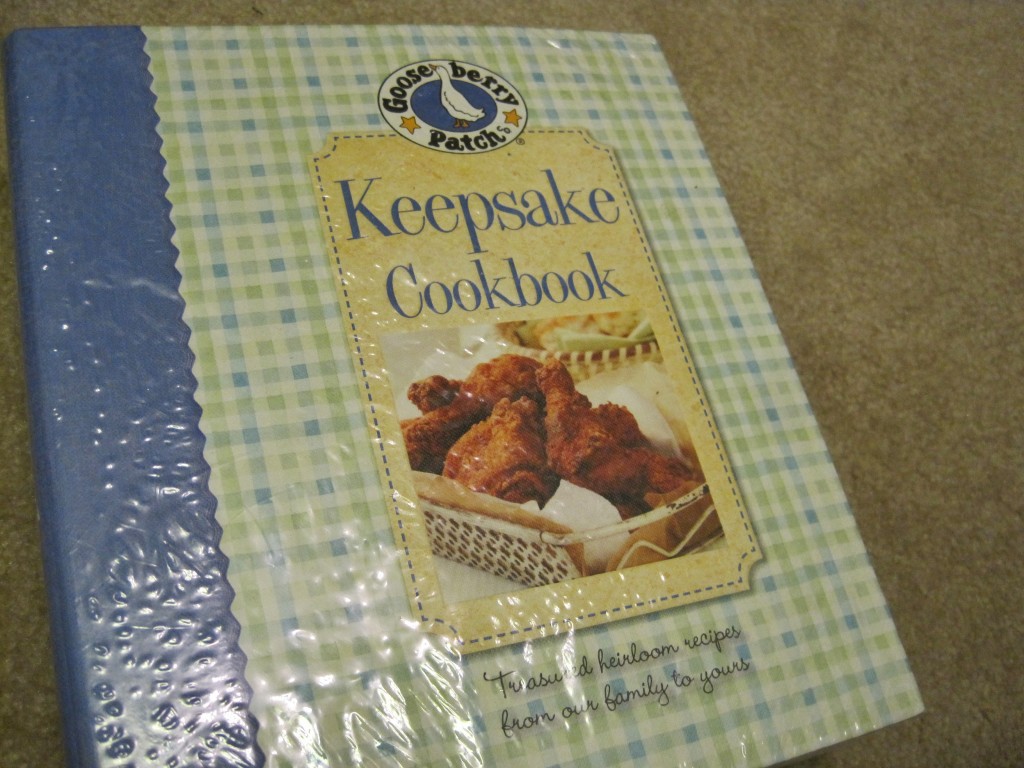 The details: Giveaway open until December 16. at midnight Not affiliated with any of the above organizations or companies. Four winners will be chosen using Rafflecopter. One prize per winner will be chosen at random. Enter below using the Rafflecopter, which should load even if it takes an extra minute to come up. No comments or anything necessary but I'd love if you'd like to talk to us so feel free to leave a comment below if you'd like! Only available in the U.S. (Sorry to any international readers we may have.)