I'm not going to lie to you guys, I've been sick a lot of the last 8-10 weeks. And my motivation is lower than low. As in zero.
So, I haven't done much of anything that can be qualified as progress, unless you count laundry and occasionally paying bills or unloading the dishwasher. Nope. I don't count those either.
Anyway, a couple weeks ago, we picked up a few clip boards from our local Salvation Army thrift store with the idea of using them for various work plans in the garage. But when we got them home, I snagged them for a different project.
New wall art!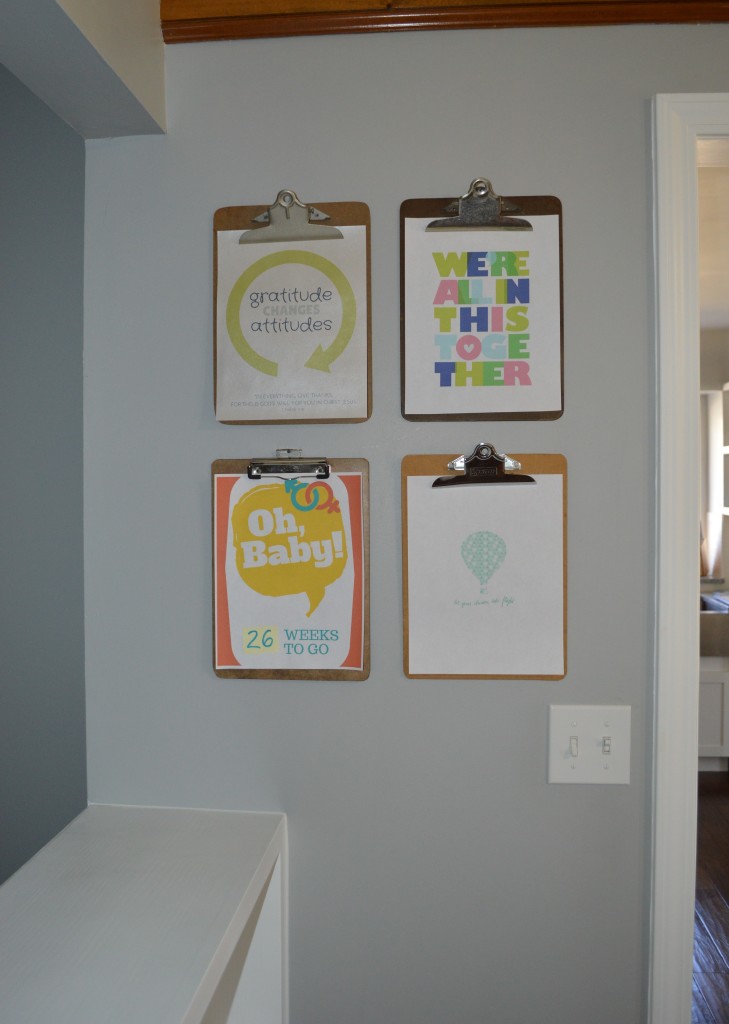 Just as a refresher, here's how that wall looked before.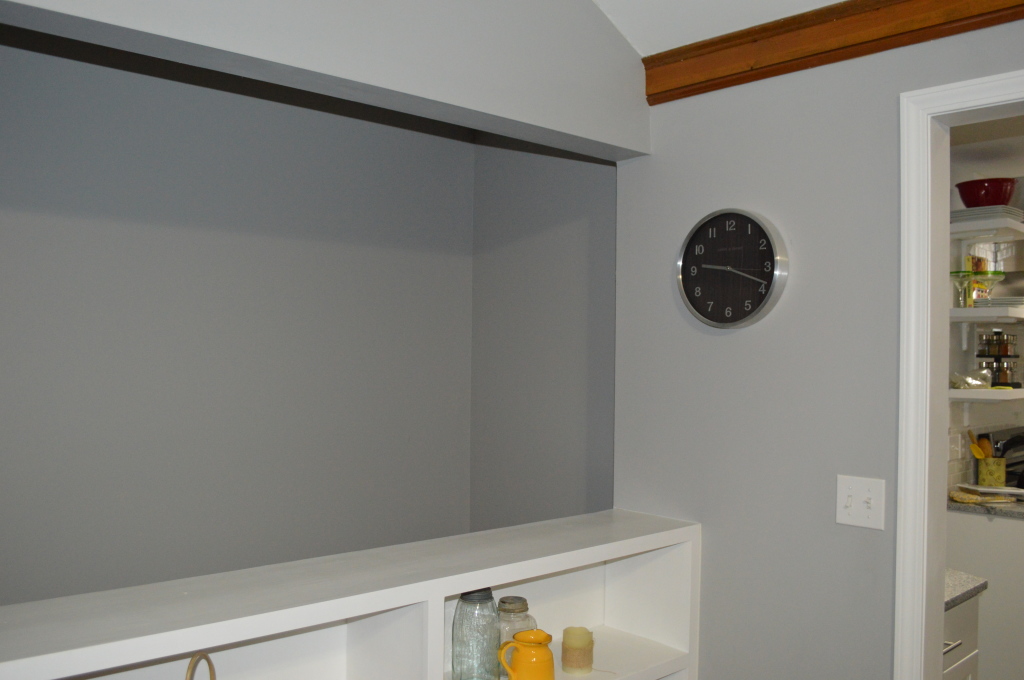 I'd been wanting a place to hang changeable prints I could them for the holidays and other events. This was a nearly free way to do that. And, it was easy enough a tired, cranky, sickly pregnant lady could tackle it on my own.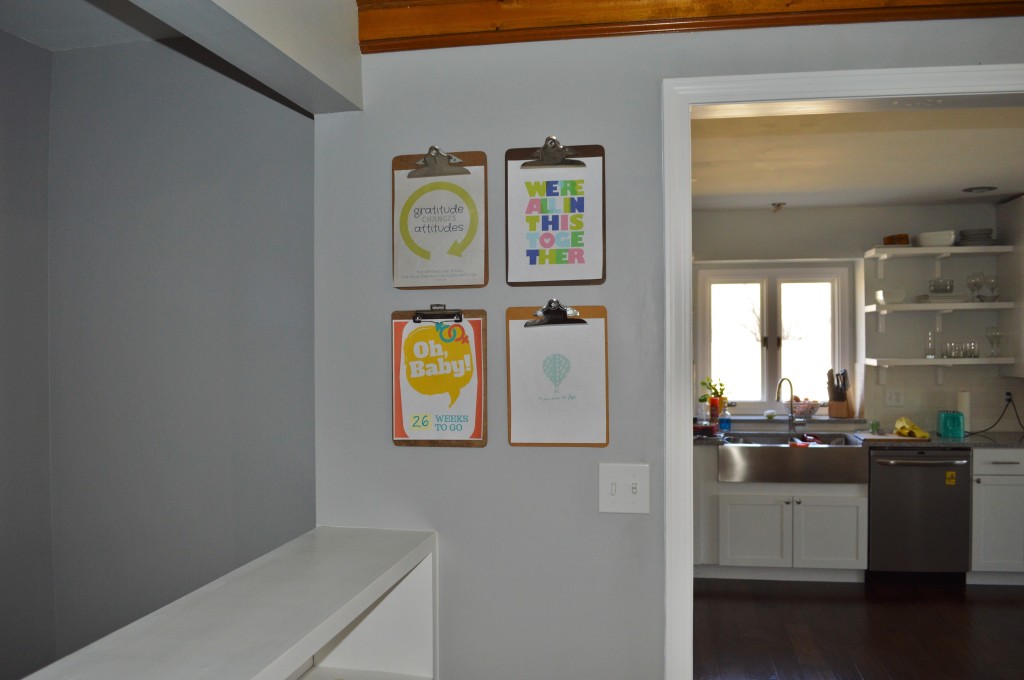 I found a couple of these prints online. Here's the hot air balloon one. And here's the together one.
The other two, I designed myself and would love to share with you!
Even though this baby is keeping me in bed a lot of the time, I'm still over the moon excited to be a mom. And I'm starting to count the weeks. I want to meet Beanie (that's what we're calling baby since we're not going to find out the gender) more than I want to eat ice cream. I also want to move past stage of gagging several times a day and wishing I could eat without having to actually swallow food.
So, I created this cute countdown and added it to our new clipboard collage.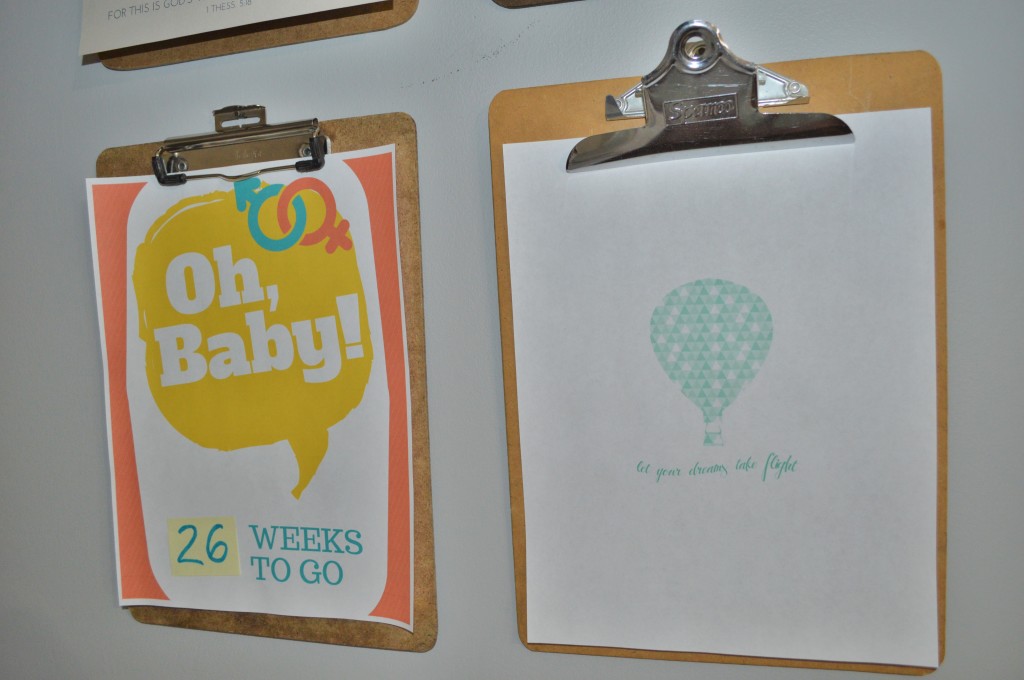 The numbers can be written directly on the paper, but I'm using post it notes to avoid having to print a new one each time. Or you could be super fancy and laminate it to use dry erase markers.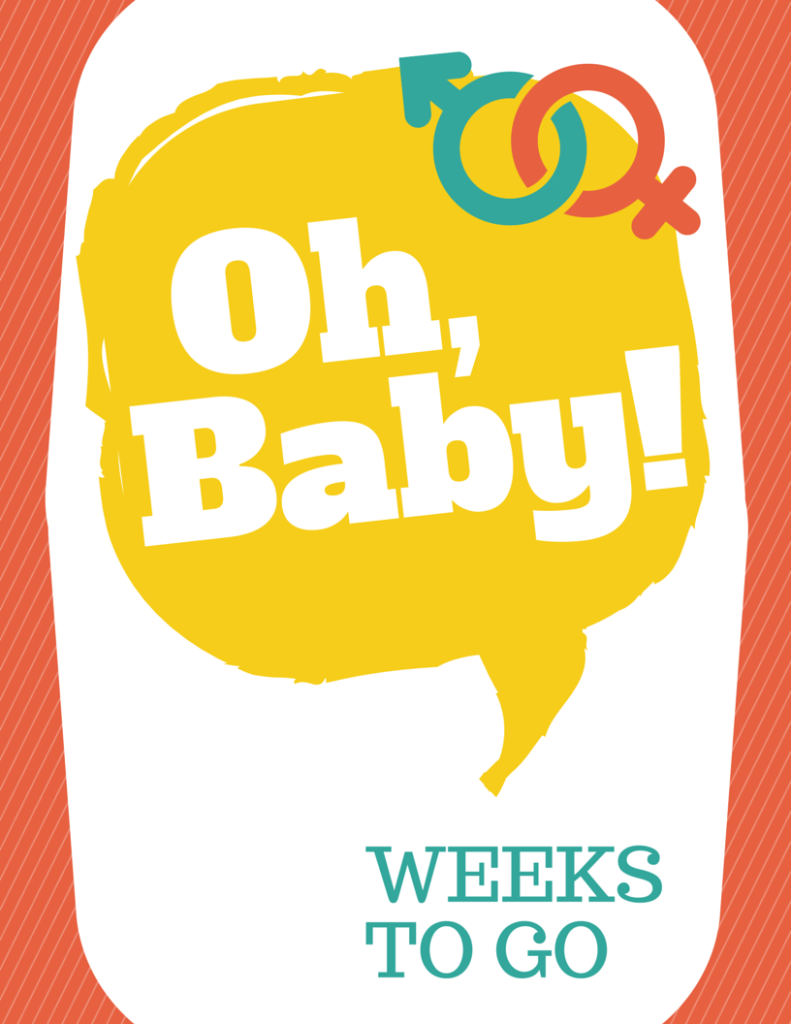 Like all my printables, you can download (just right click on the above image and select "save image as") the above files to print at your own leisure (as long as you don't sell it to others!)
You can find the other print here.
How did you countdown the weeks to meeting your baby? Did you wait to find out the gender? We're in the minority there, but so excited to be surprised on delivery day!
*Remember, this free printable is available for personal use only. Selling this design as your own isn't allowed. It's also not nice. Thanks!