For those of you that are loyal readers, you know that before we found our new Target bedding, which we talked about on Friday in this post, we were using a lovely quilt that was made by and given to us by Wyatt's mom.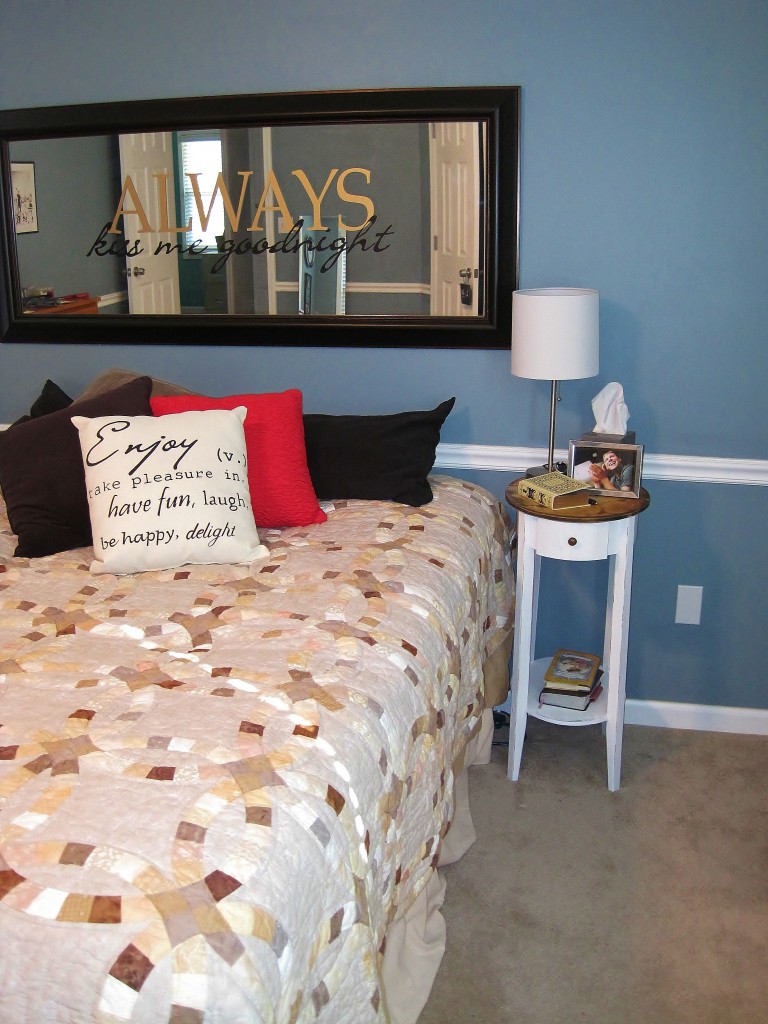 Basically, she's awesome and makes these super intricate, super awesome quilts. I was blessed to get one as a birthday gift a few years ago. You can see it in our guest room right now: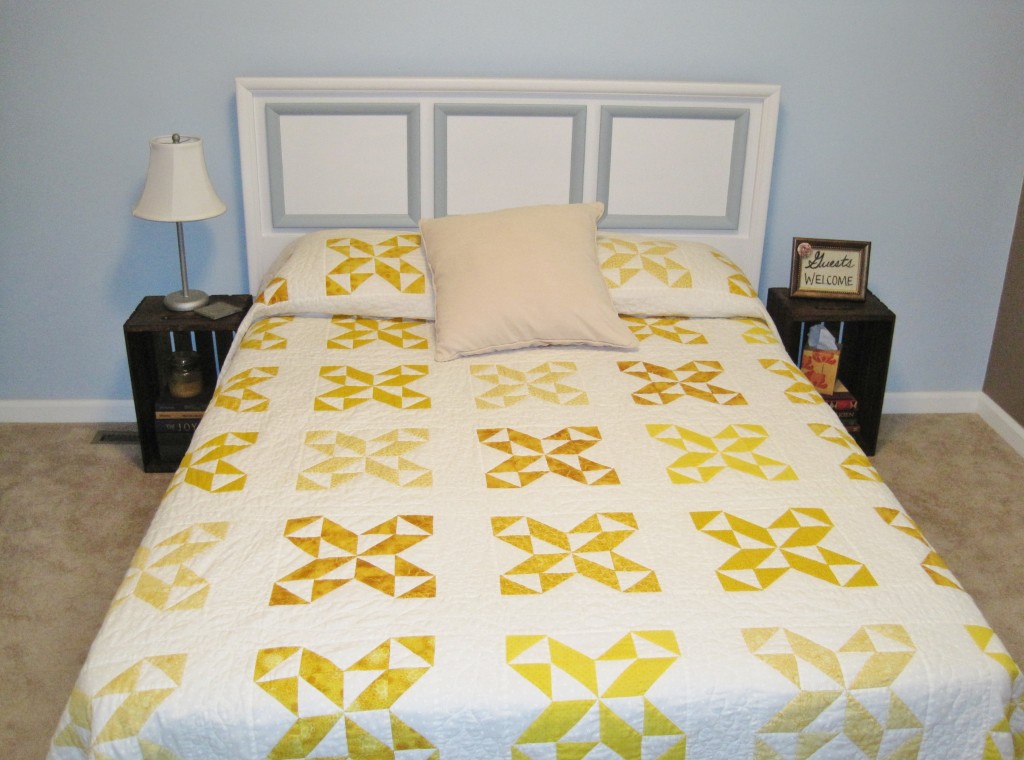 But she also surprised Wyatt and I with a beautiful wedding quilt when we got married. It's gorgeous and special and wonderful. It's even quilted with our initials!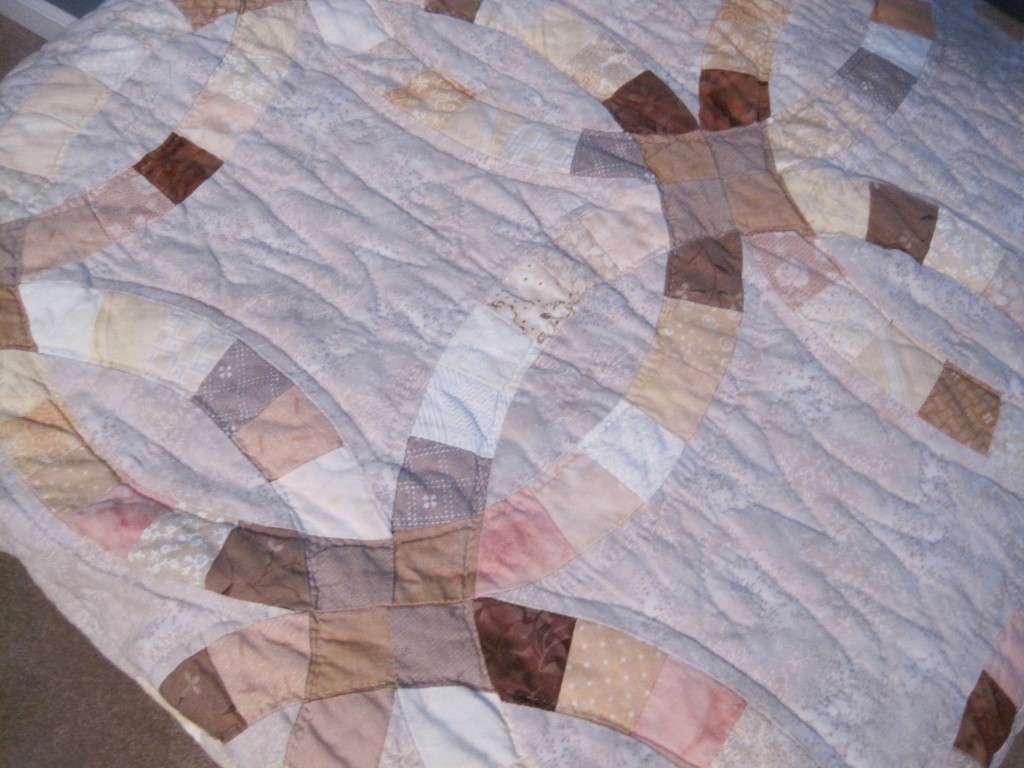 So you can imagine we were torn when deciding to get new bedding.
It isn't that we don't love using the quilt, it's just that we wanted some options. The quilt is better for summer (it's lighter than our big comforter) and it adds a lot more visual interest than the single-colored comforter does.
And just because we now have a fancy comforter doesn't mean we'll no longer be using the quilt. In fact, this heat wave we're having has inspired us to switch back to the quilt for awhile, at least until Fall really hits.
But I also have some ideas to use the quilt and the comforter together in order to really layer the textures of the room and make it even more cozy and lovely.
Here's one idea: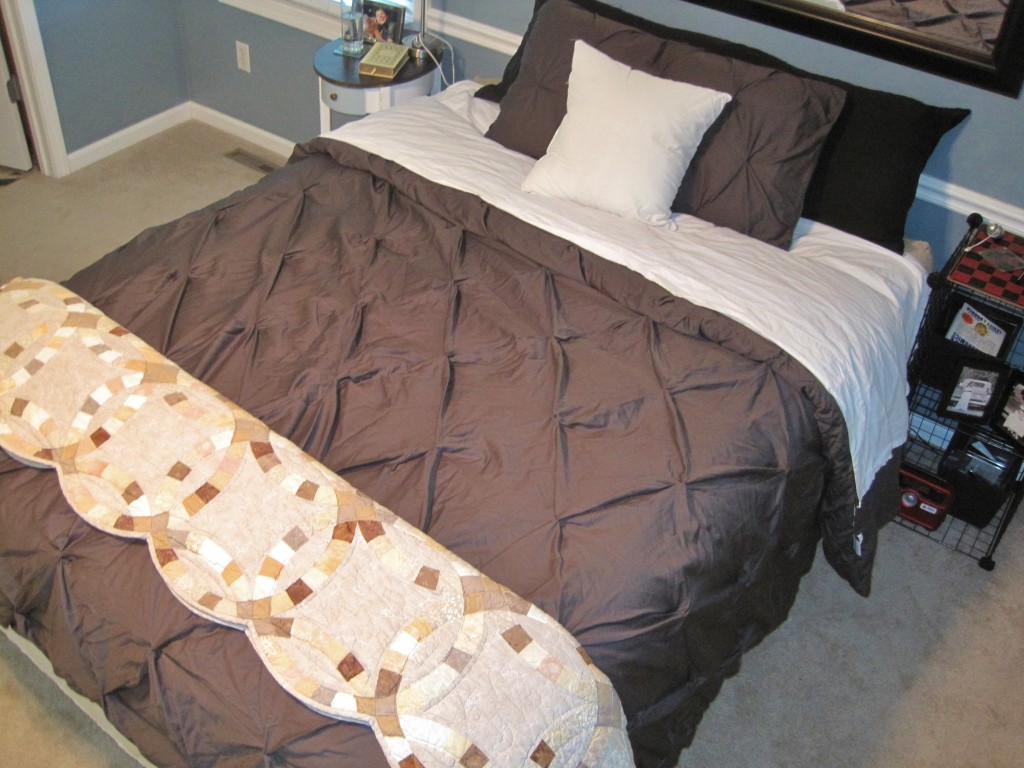 Isn't that beautiful?
I also tried folding the quilt up and using it as a cushion for Hubs' old night stand, making a makeshift bench for Hubs to use to put on his shoes/pile his clothes all over until I pick them up.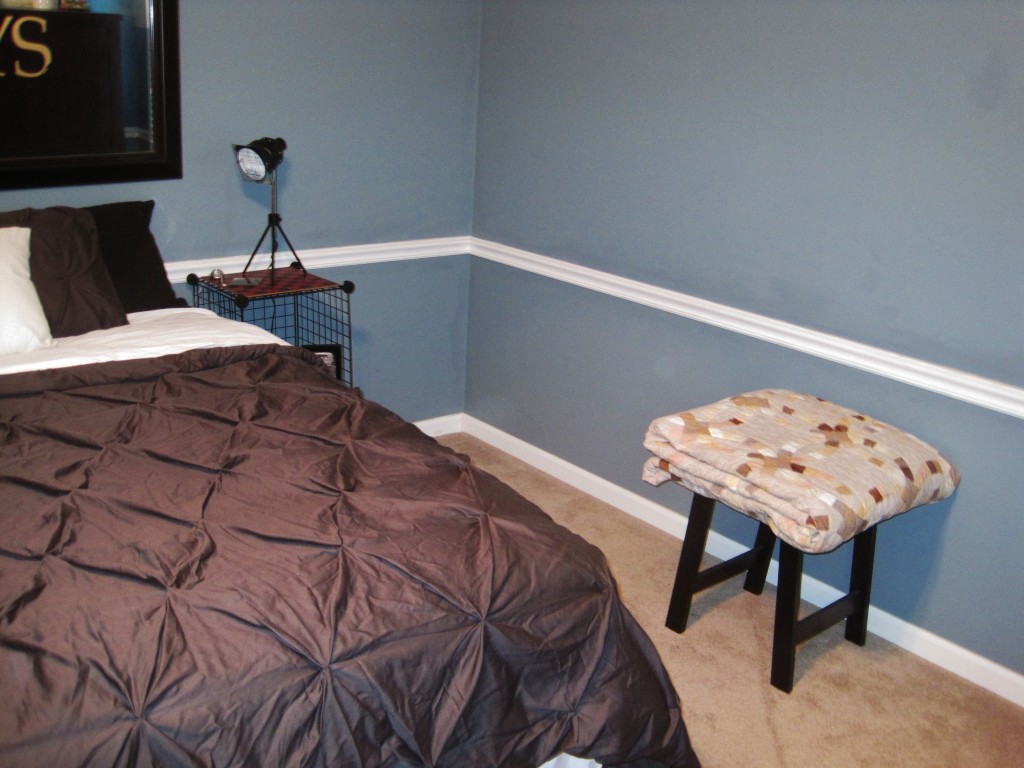 I also love it over there!
So we'll certainly still be using the quilt, and loving it. No guilty conscious required. In fact, I think it pops even more now with the dark color of the bedspread, don't you?
Plus, it looks just as beautiful on display as it did on the bed! Quilts really are works of art, aren't they?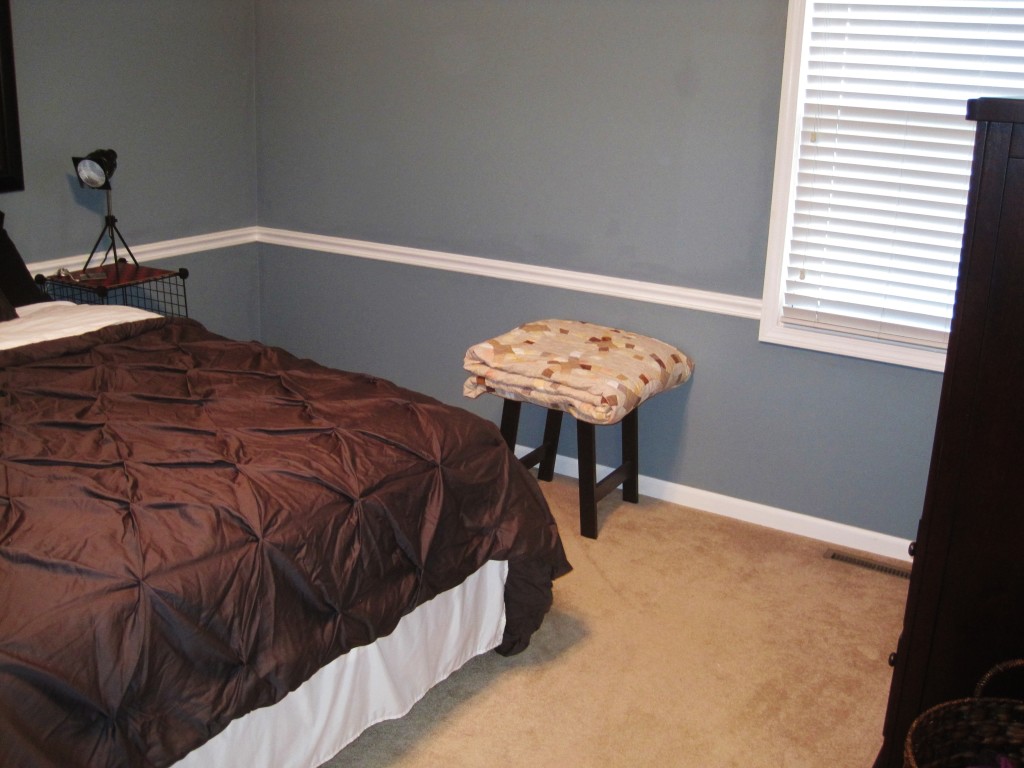 Tell us about a time you've gotten something new but kept an older, loved version on the same thing! Ever buy a new pair of jeans and cut the others off into shorts? Ever replace a light fixture and move the old one to a new room? Oh wait, we did that, too!
Side note, who is now humming this? I am…wish Wyatt luck tonight cause when I get a song stuck in my head, it's usually there for good!
"…Make new friends, but keep the o–old…"