Last week I shared our simple winter mantle with the new chalkboard quote. (If you missed it, click here.)
Today, I'm FINALLY getting around to sharing the prints I picked for the clipboard wall this month. I don't switch these out every month, but I try to do it every now and then, just for fun.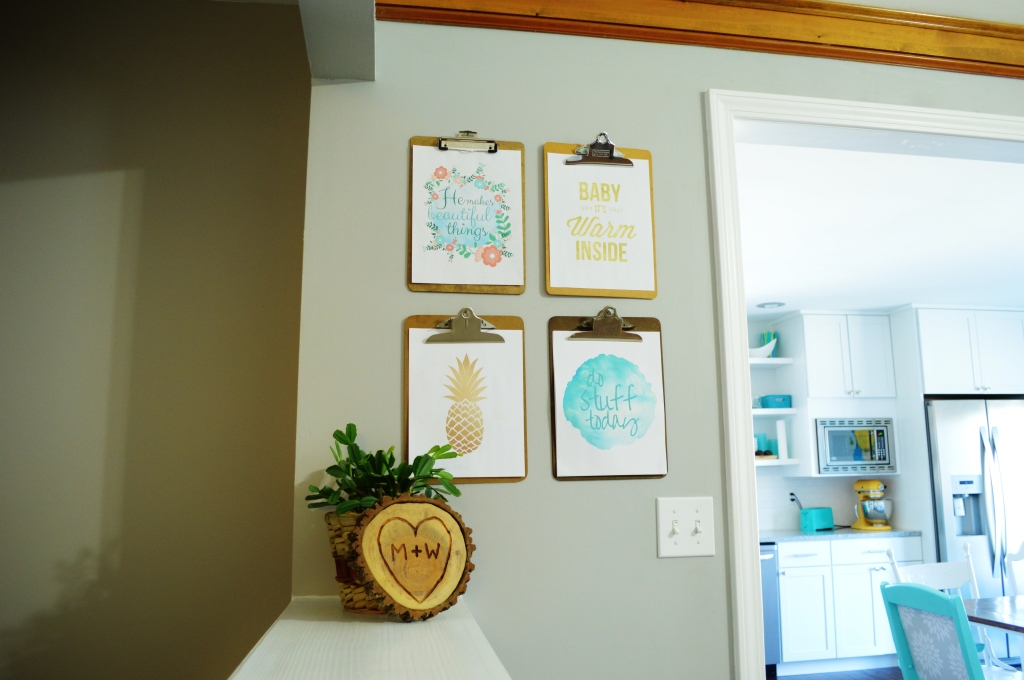 For January, I went with inspirational sayings and a blue and gold color scheme. Or rather faux gold-colored prints, since I don't have the ability to actually print in gold ink. (Because that might as well be real gold as much as ink costs, am I right?)
As always, I like to share the love for where I found these awesome prints, so if you're interested, you can find the cool faux gold pineapple print, here. It's from Moma Le Blog (it's in French, but you can still download the prints–this one is called "Gold Ananas.")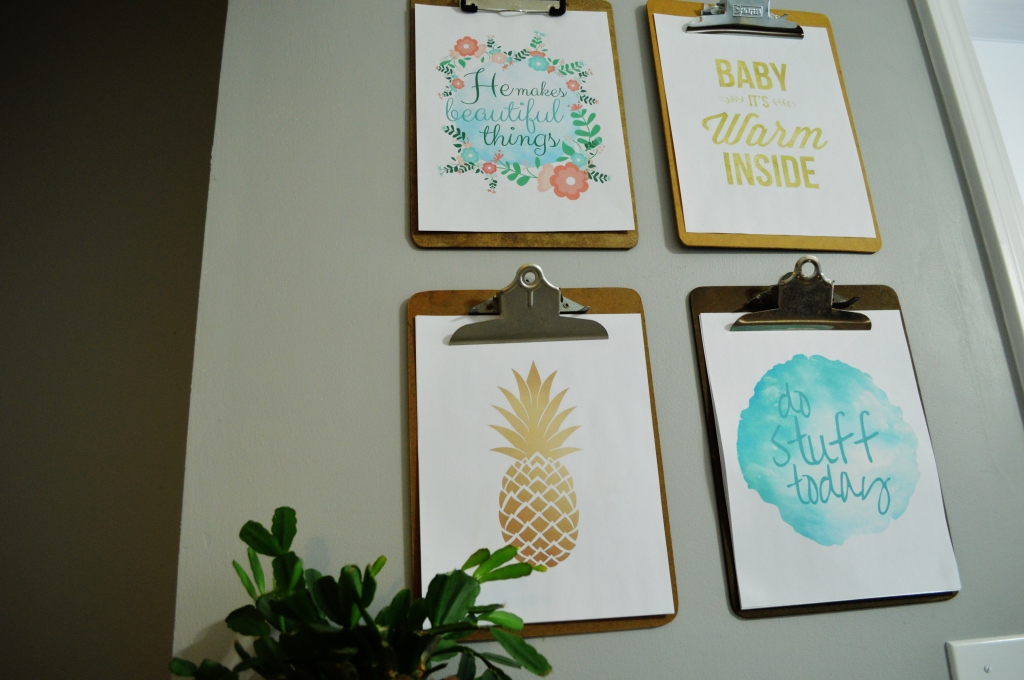 The faux gold "Baby it's warm" print is from, here, Yellow Bliss Road. She has a bunch of versions, including a red buffalo check version, too!
This clipboard wall is one of my favorite little spots in our house because it gives me a place to switch out prints and decor all year long, but it also happens to be one of the darkest little corners in our house, so this helps brighten it up…a bit.
And, stay tuned because tomorrow I'm announcing a fun new series and the place you can get the other prints (hint—it's here!)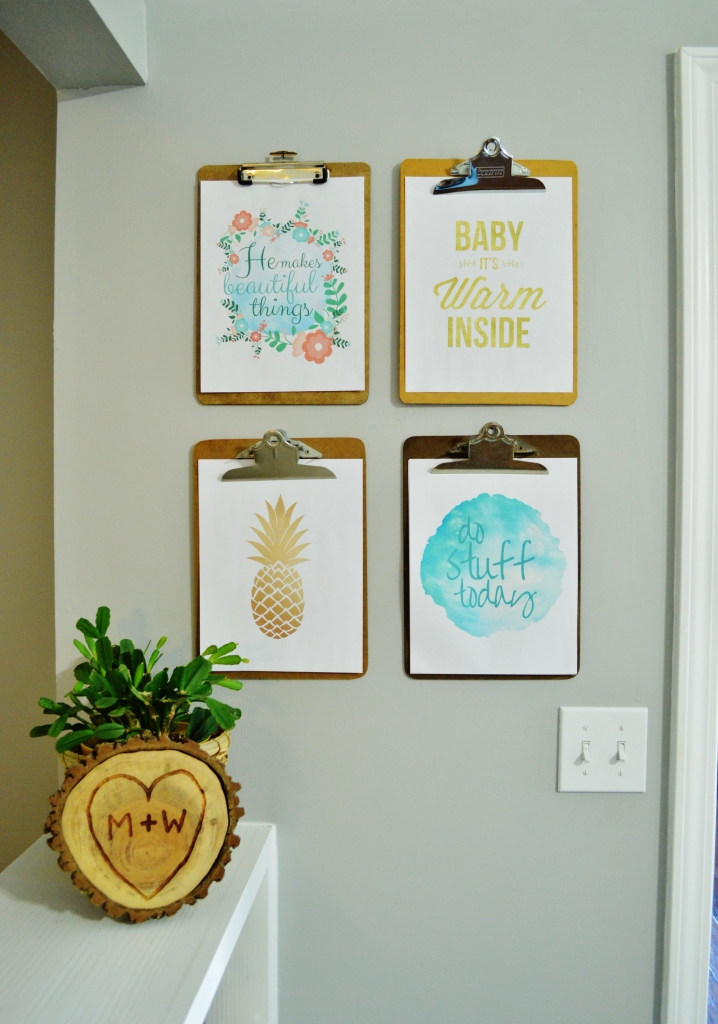 As always, feel free to follow my Pinterest board where I stash all the awesome printables I find online.
Follow Melissa's board Pretty Prints on Pinterest.
And to find all my free printables, as well as other round-up posts like this one, go here.
We also have a pretty big living room update to share next week (I hope!) and maybe that will help us kick off a more regular blogging schedule for the year. Is anyone else having a hard time getting into the groove of things so far in 2016? I'm raising my hand to that!
And since it's been awhile since we talked, leave a comment and tell me what's up in your world!