I'm blogging over at the Salvation Army Family Store Blog today and wanted to share my summer wardrobe secret: I wear cardigans all year long.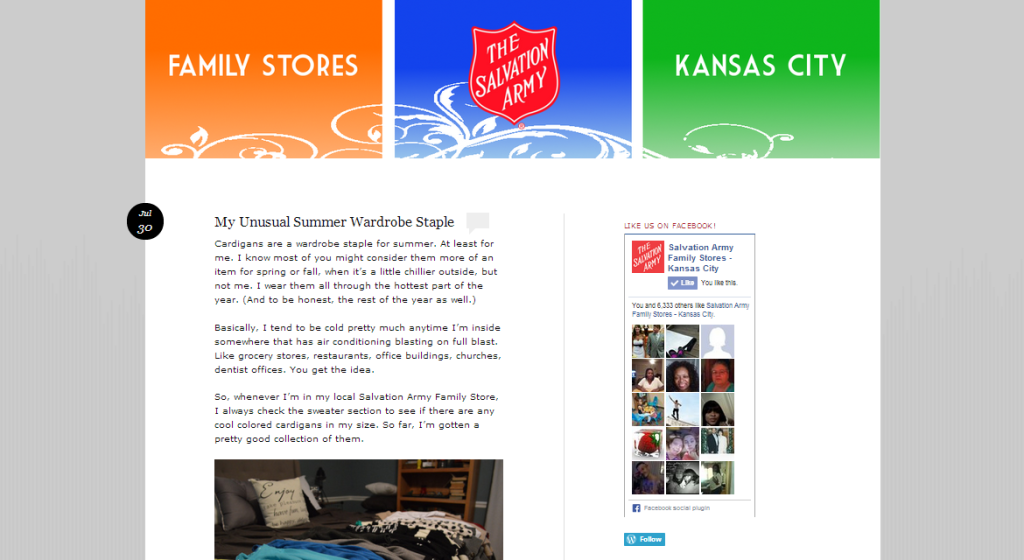 Pop over there to check out some of my favorite recent finds for summer, and a steal of a deal I found for the upcoming colder months. (You can never be too prepared for winter, right?)
You can read the full post, here.
Anyway, tell me your summer wardrobe secrets. Are you always cold in AC like me, or do you sweat even when sitting in front of a fan? I think Wyatt may fall into the latter category…which might be why I'm always under a blanket on the couch of an evening.