Ok, we haven't officially settled on a name, but I wanted to go ahead and share how we spent last night…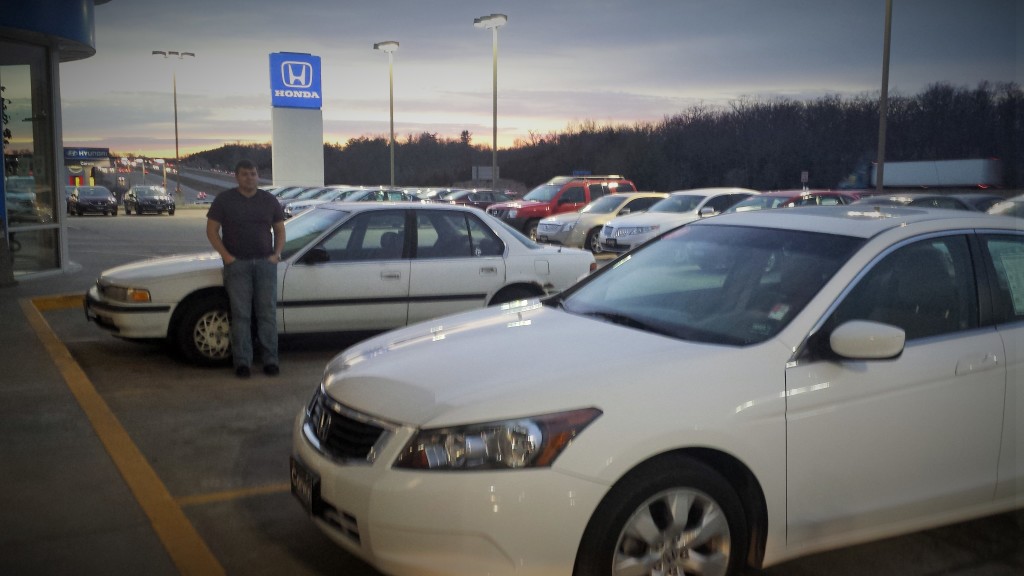 Yep, we said goodbye to good old Rhonda the Honda and replaced her with the same car…only 19 years newer. We didn't get a brand new one. It's a 2009 Accord, but it's quite an upgrade, let me tell ya!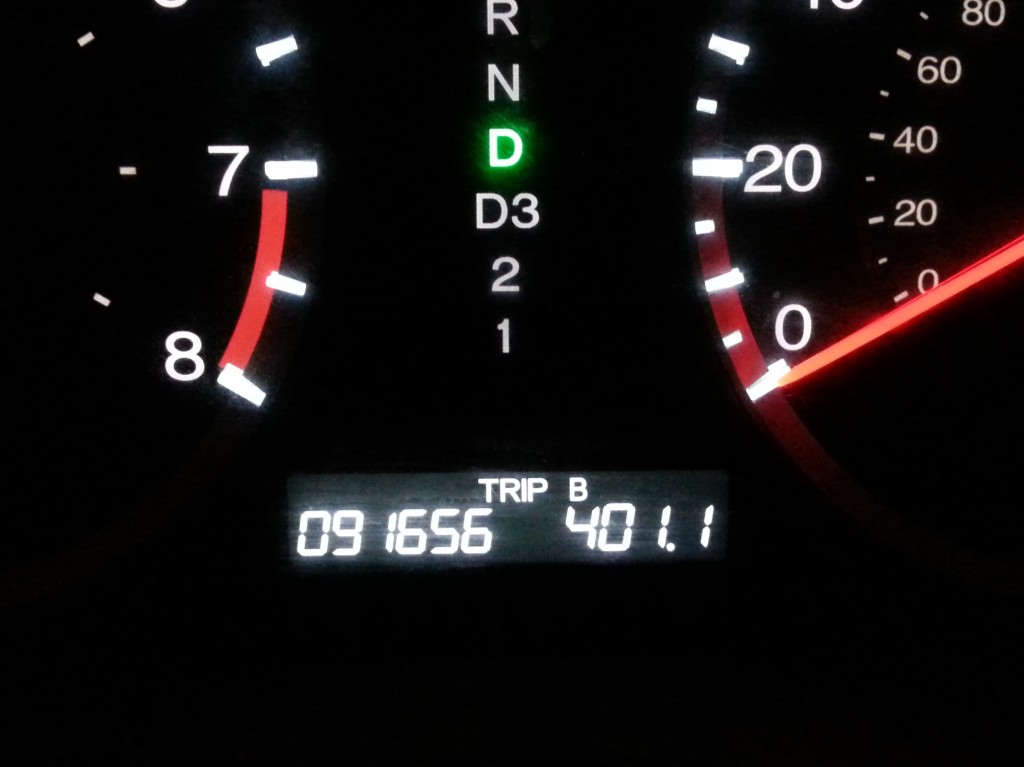 Crazy to think Rhonda had just almost 320,000 miles. What a car, she was!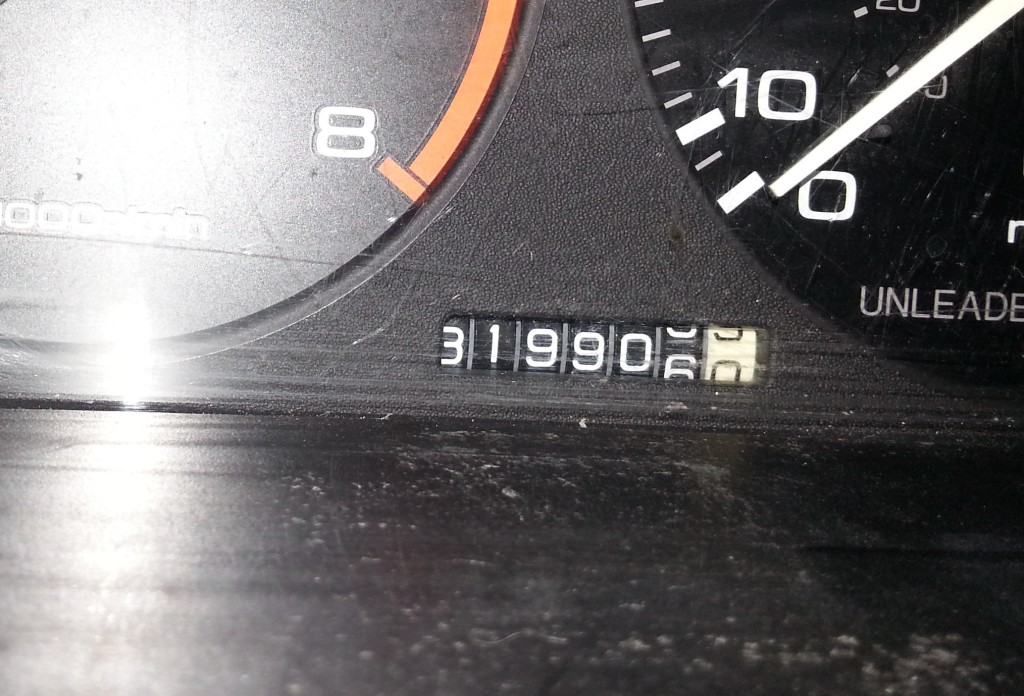 I'll admit, these pregnancy hormones made me more than a little sentimental to say goodbye to the giving tree of cars, but I know it was time. With Beanie coming in 6 months, we need a second vehicle that has airbags and modern seat belts. Plus, we agreed that when Wyatt got his next raise (which happened last fall), we would buy a newer car.
Still, I made Wyatt stand next to her for one last photo before we left. He wasn't enthused, but cooperated enough for me to snap this blurry photo.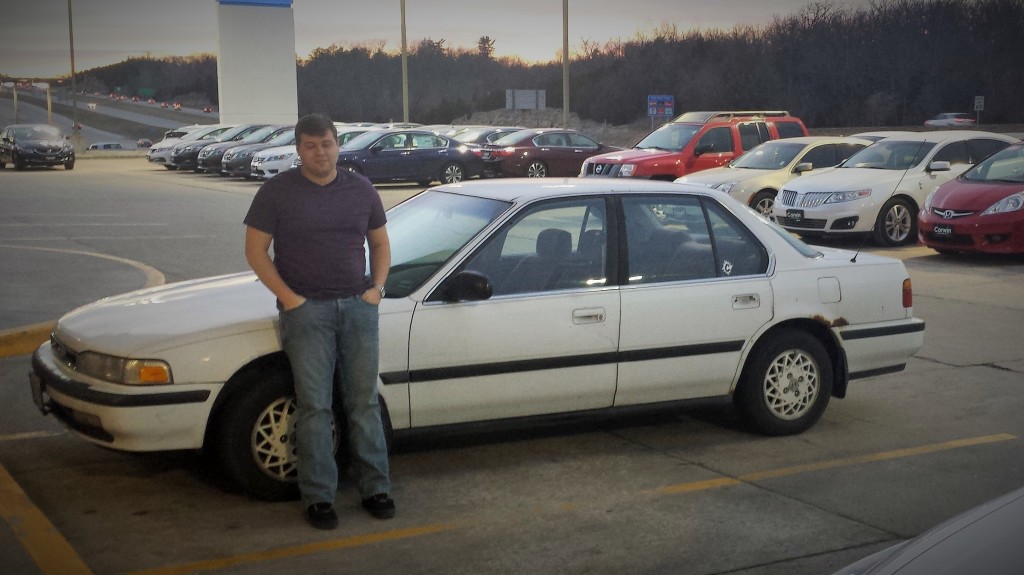 And even though I find myself feeling a little concerned about the money from time to time, I know that in order to drive the car home, you have to pay the money. That's just how it goes. And we'll be fine, I'm sure. We have Rowanda to take care of us now! (Ha!)
Just kidding. Maybe. It's one of the top name finalists. If only it was this easy (and fun!) to choose a name for Beanie!
So, what did you do last night? Ever felt sentimental about buying a new car and replacing an old one? Maybe I'm just a crazy pregnant lady for feeling that way…