We finally got around to doing some shopping for our bedroom and had decent luck, all things considered.
(We accidentally went to the mall during the tax-free weekend. Yikes.)
We bought a mattress protector for our new mattress. Nothing fancy there, but it's a necessity.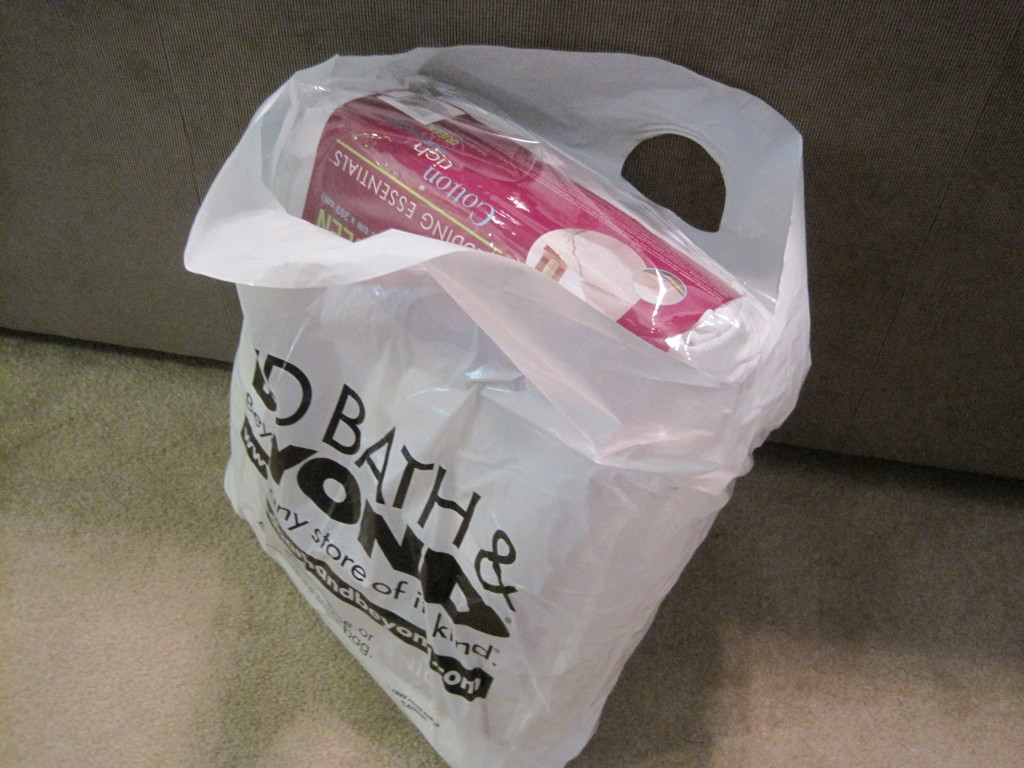 (It's to protect our new mattress, which we scored for a great deal on Groupon.)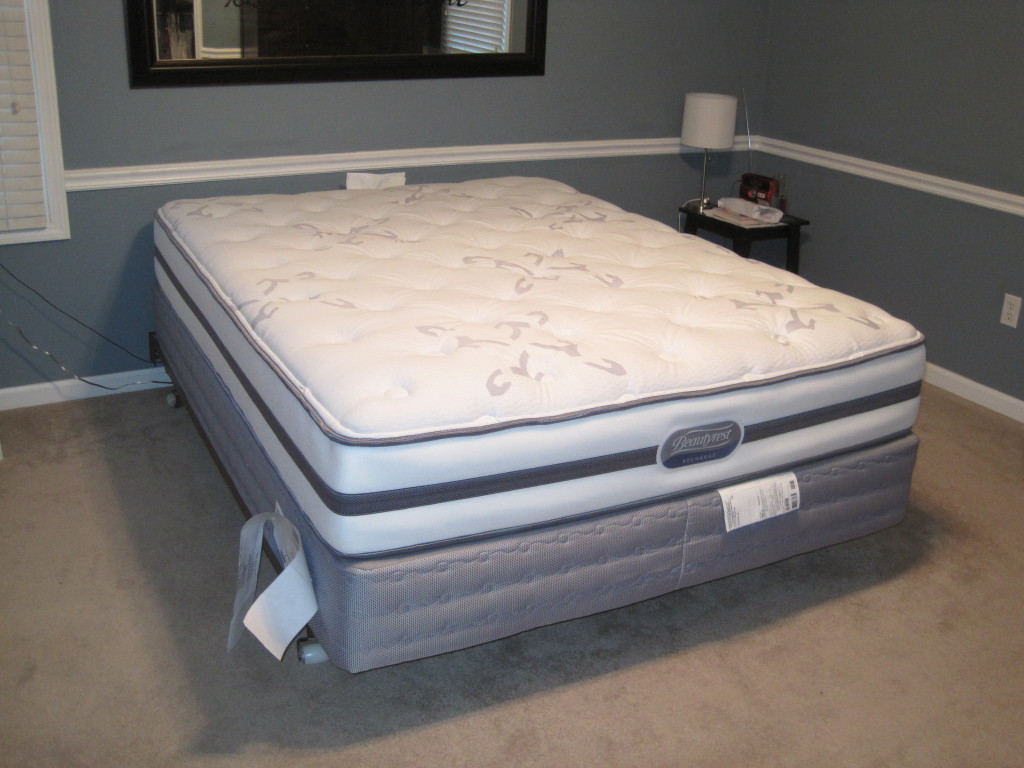 Then, we finally found a couple decor items for on top of the tall dresser in there.
I've been wanting to get a big vase that would fill the space between the top of the dresser and ceiling. But, I'm kind of picky. I'm also find of cheap.
These two white milk-bottle inspired pieces from Target fit both of those needs.
They are funky enough to be unique, but classic enough to seem more modest and less attention-grabbing. (Some of the ones we looked at were just more flashy than we needed.)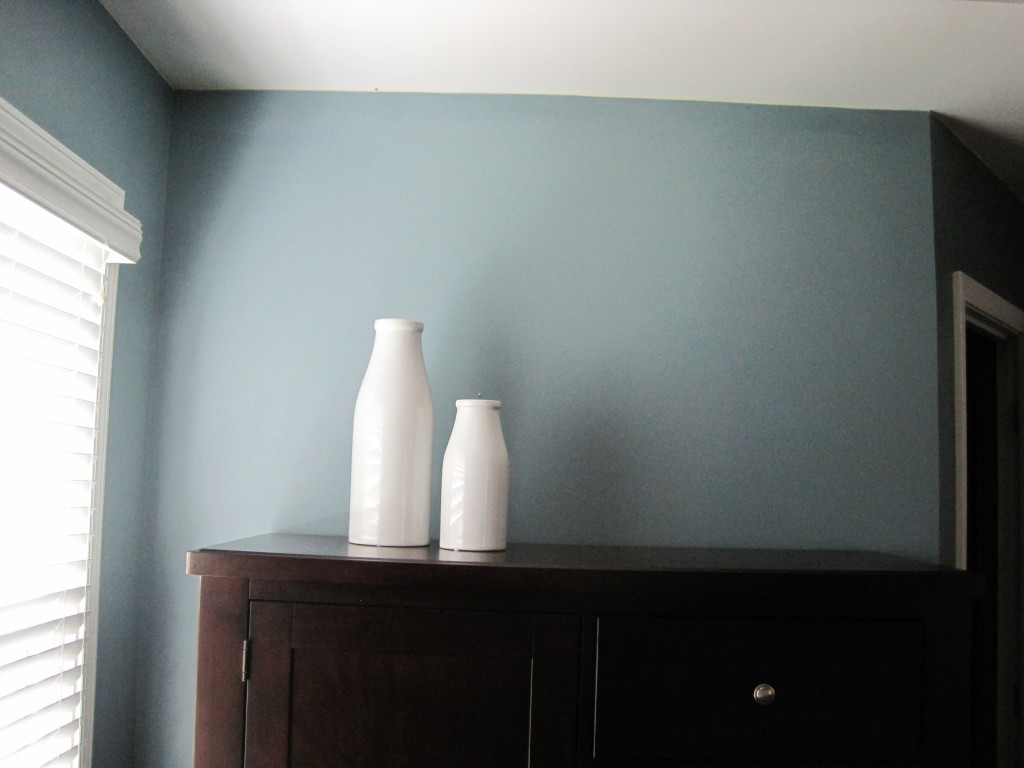 We're going for a comfortable, sophisticated, classic look in there (Not sure you can tell that yet!) so I think they fit in with that pretty well. Plus, Hubs liked them, which is always a bonus.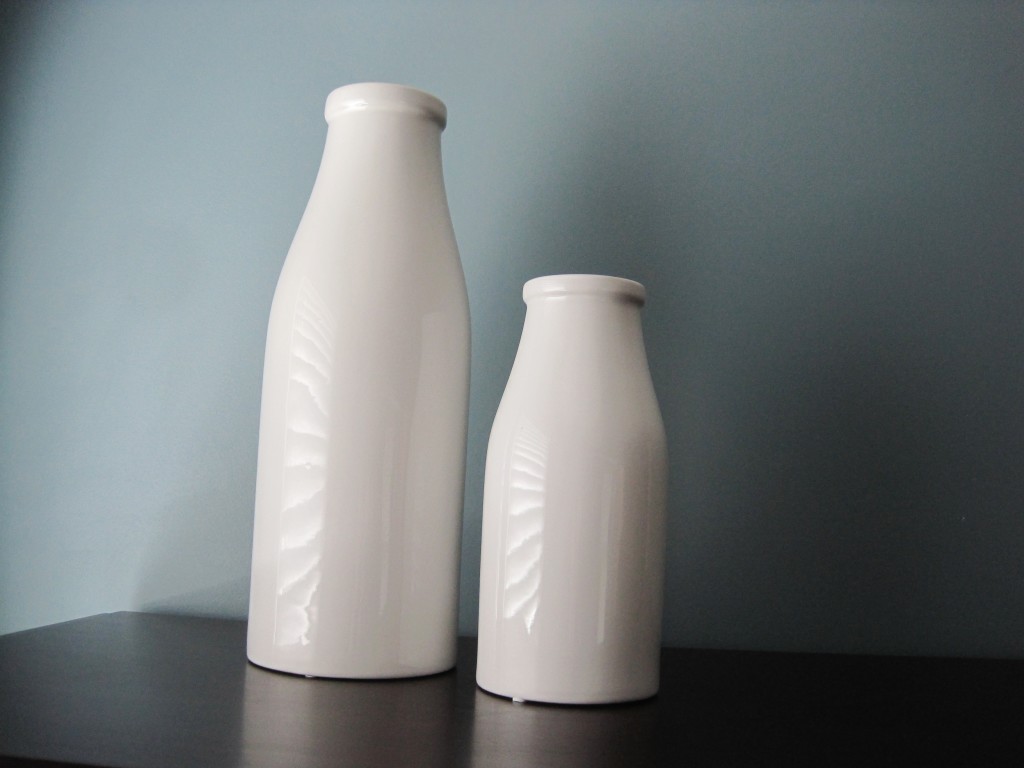 And they were pretty cheap. We paid about $20 for both of them, on clearance at Target.
Here's how they look with a bit more styling. I added in some of our other decor items, for good measure.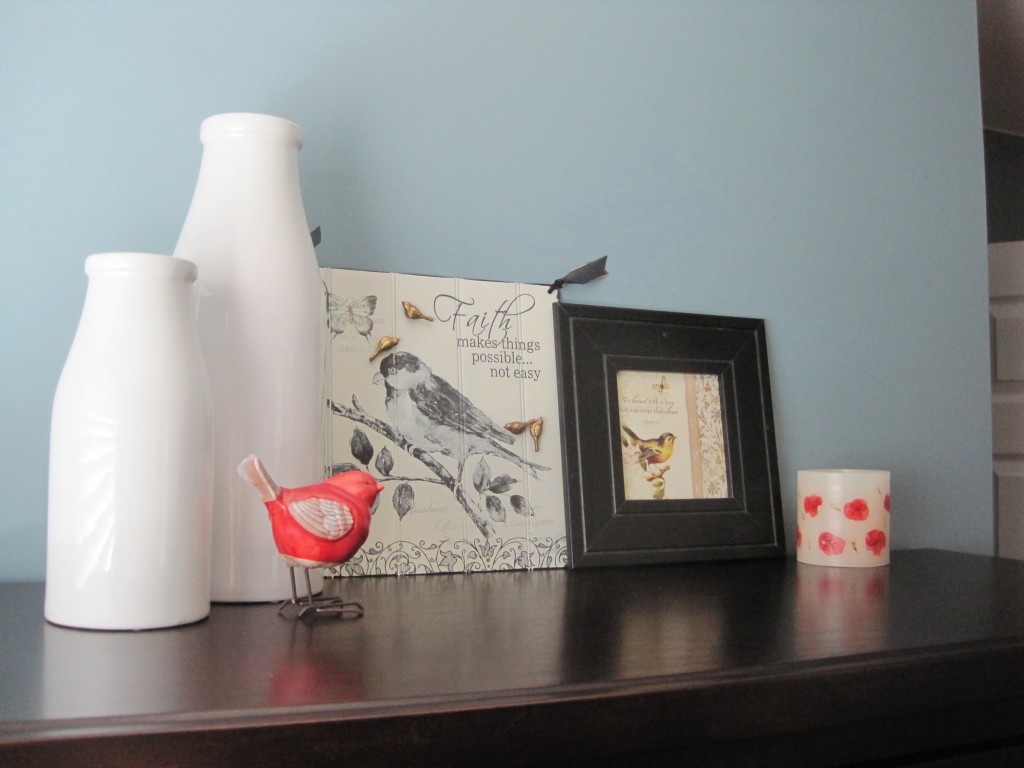 Needless to say, I'm not sure how it will end up, and I've moved things around a few times already.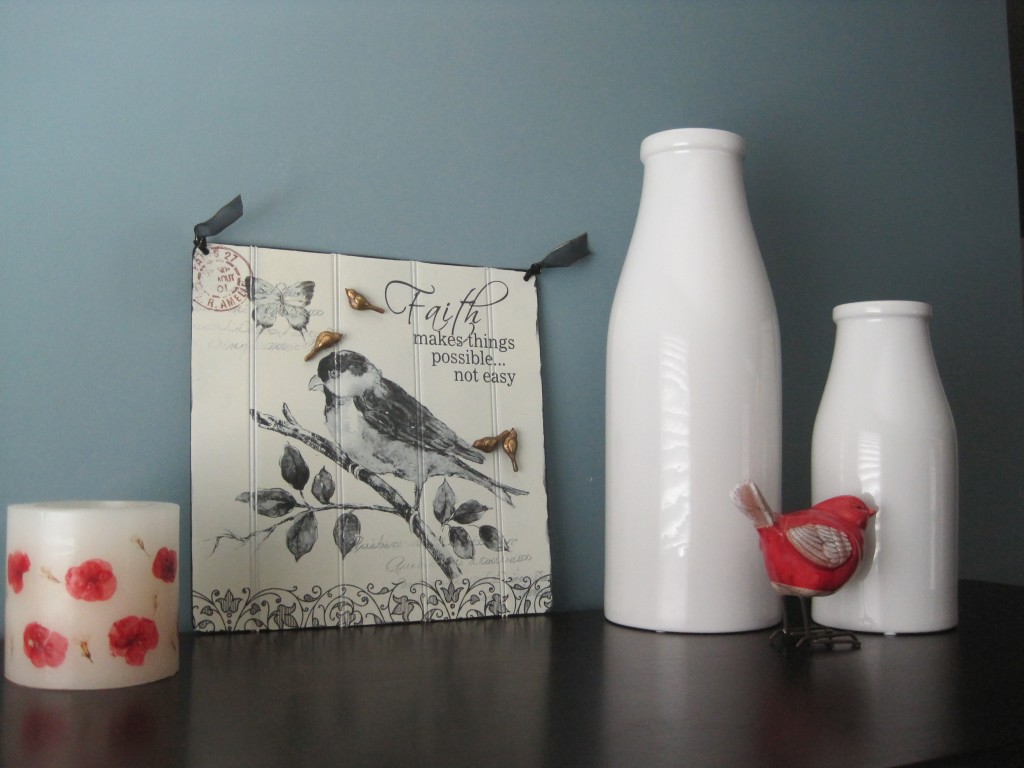 We still have a bunch of work to do in this room before it's "finished."
Here's the list:
Make a new bed (This is a big one!)

Hang curtains (in progress)

Add/redecorate with accessories.

New bedding (I want something soft, white and fluffy, like a luxurious hotel, at least that's what I'm thinking right now.) (We have a beautiful quilt too, which I'd love to use more as an accent.)

New nightstand for Wyatt's side of the bed

Some sort of bench or chair for putting on shoes

Some sort of basket to keep the throw pillows in when they aren't on the bed

Artwork (Either make some of hang up some things we already have.)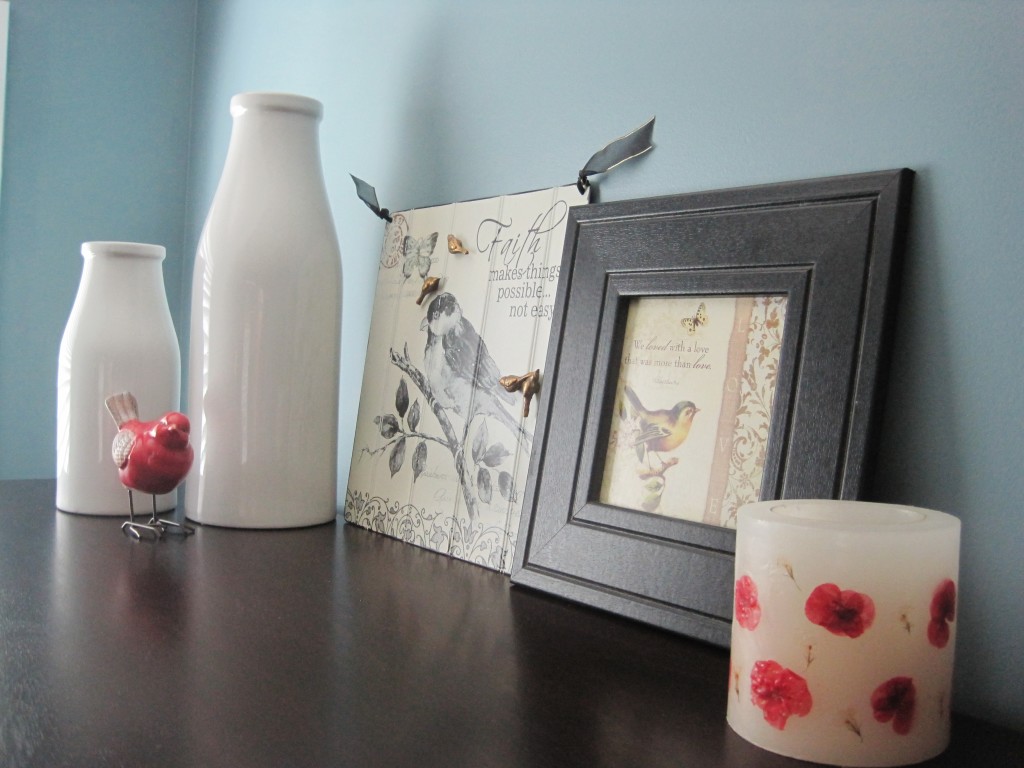 Tell me what updates are on your list. Do you want to spruce up a bedroom? Bathroom? How about a kitchen? I'd love to hear what's on your list!