This may go down as the fastest project we ever procrastinated.
Remember all the way back to when we went to Ikea and bought some stuff for our kitchen, including the GRUNDTAL magnetic racks?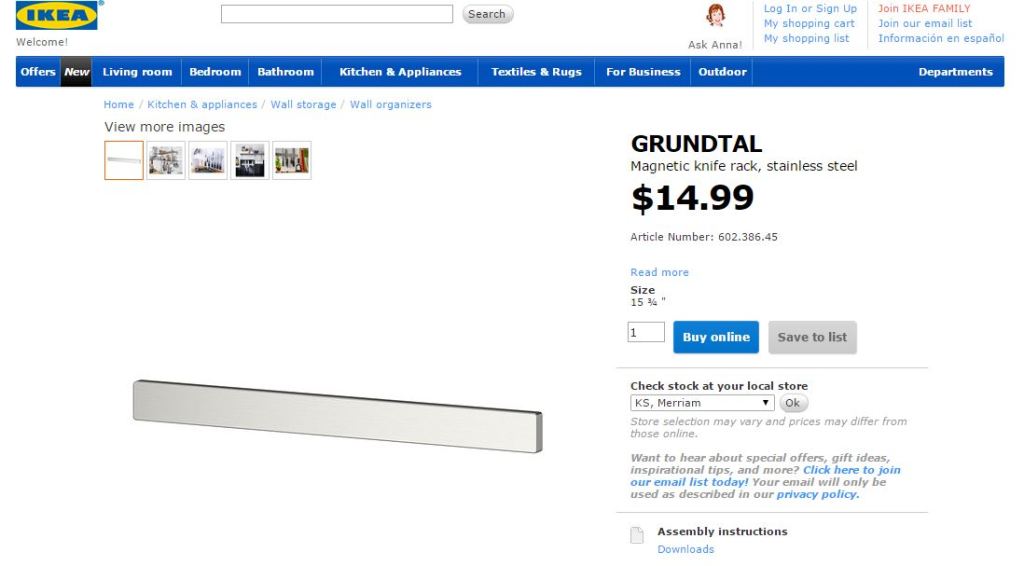 Well, we started working on hanging them a really long time ago, like the following weekend after we bought them. But we didn't have the right drill bit to go through the tile backsplash, we didn't know where we wanted it, and we didn't really know how to install it.
Looking back, all very lame reasons to put off a project, but oh well.
Tonight was the night, though, and it's finally installed!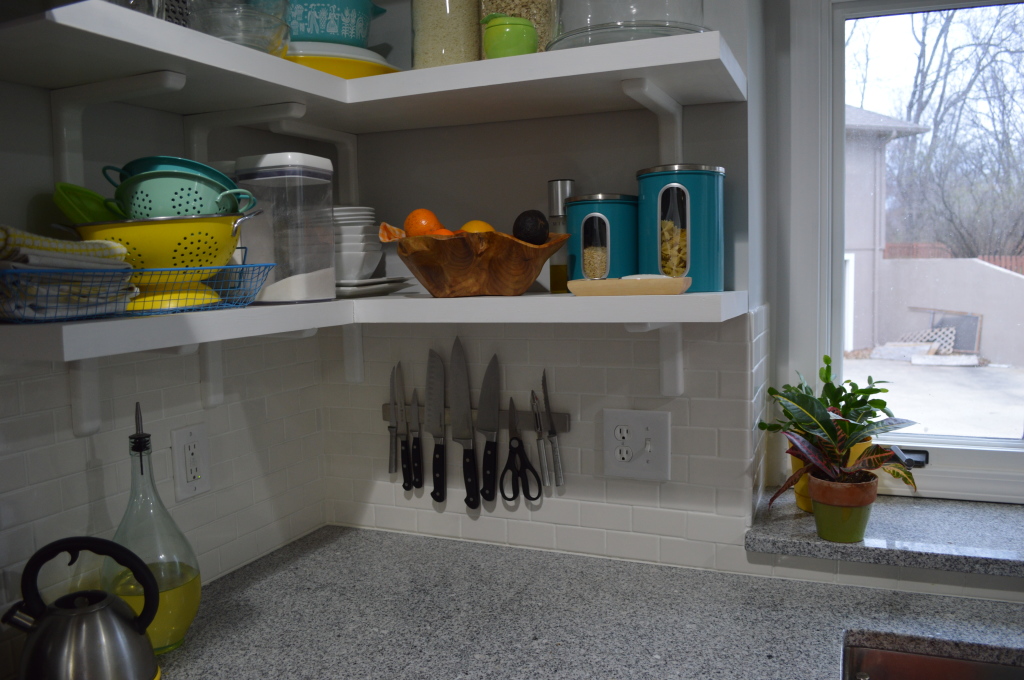 But let's back up.
First, we decided we wanted it near the stove and the sink (that's where I do most of the chopping and dicing) and under the bottom shelf so it was easy to reach. Because we went for the corner, this has the added benefit of being a little farther away from little hands who might one day want to reach and grab a knife…but I realize this is neither no more safe or dangerous than just having a knife block sitting on the counter for anyone to reach.
Then, we had to find the studs. Luckily, we take pictures of all this stuff and I found this photo: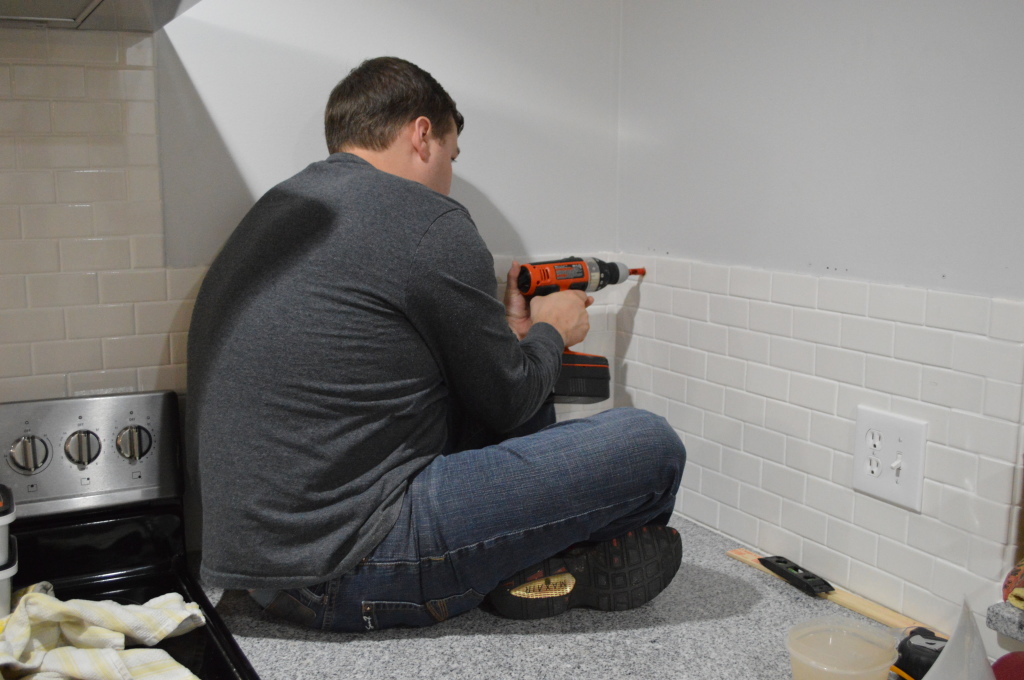 …which, when zoomed in, told us the location of the stud between the studs we hung the shelves on. See this?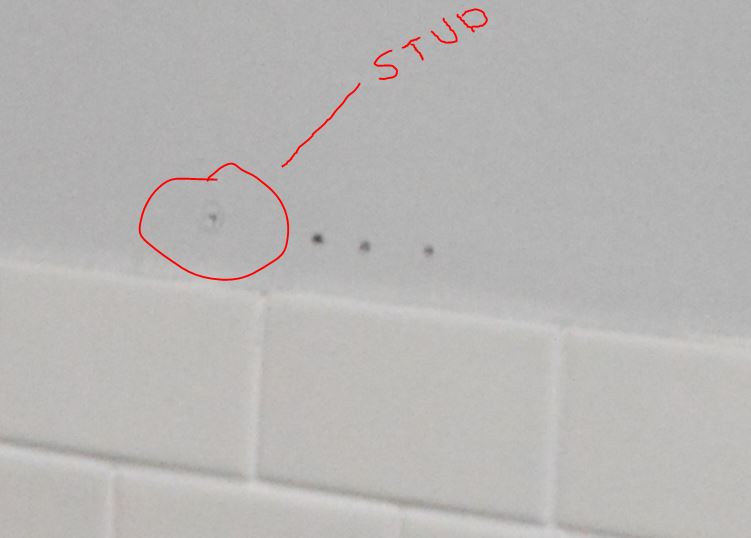 Ah, that was easy. Breathing a sigh of relief, Wyatt got to work with the rest of the supplies.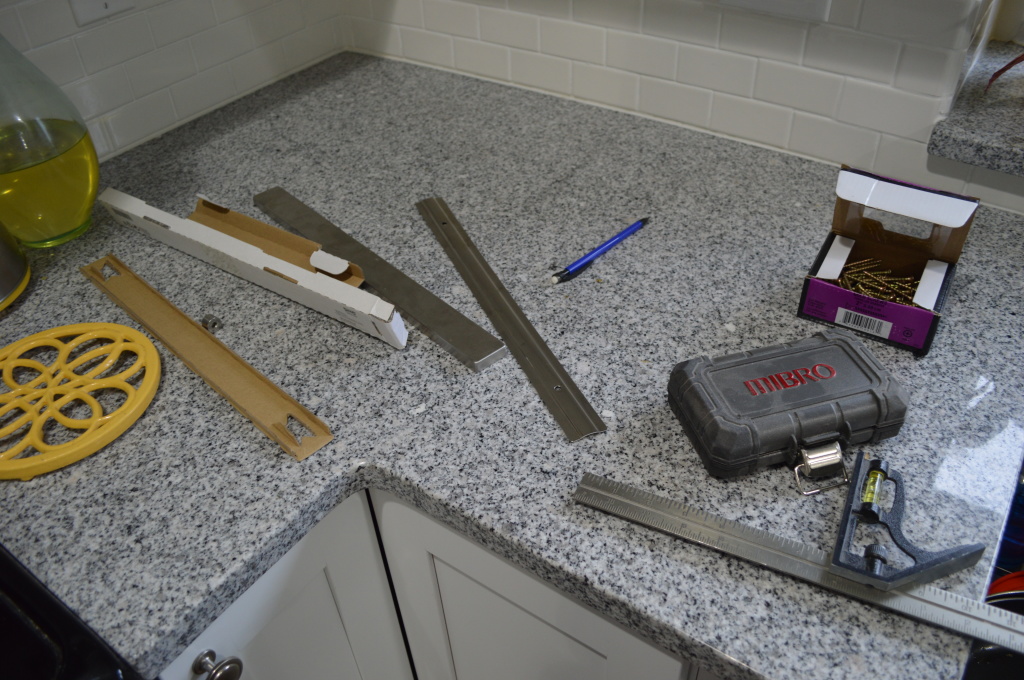 He got to use a new drill bit we picked up at Home Depot. He always enjoys using new tools.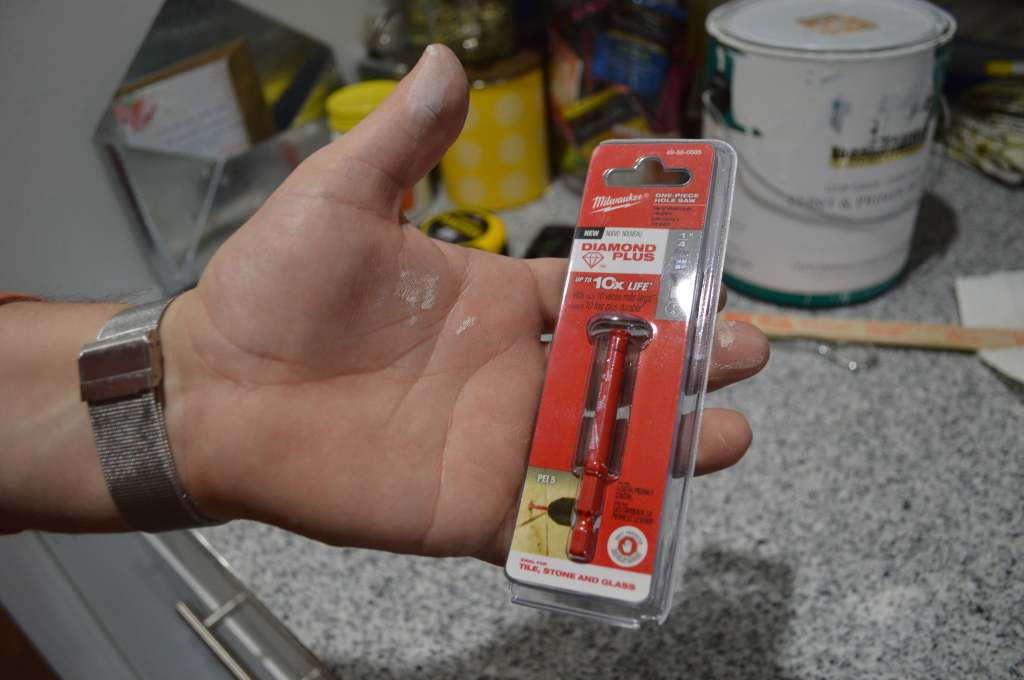 He dips these bits (we used a similar one hanging the shelves) in a glass of water every few seconds to ensure it doesn't overheat.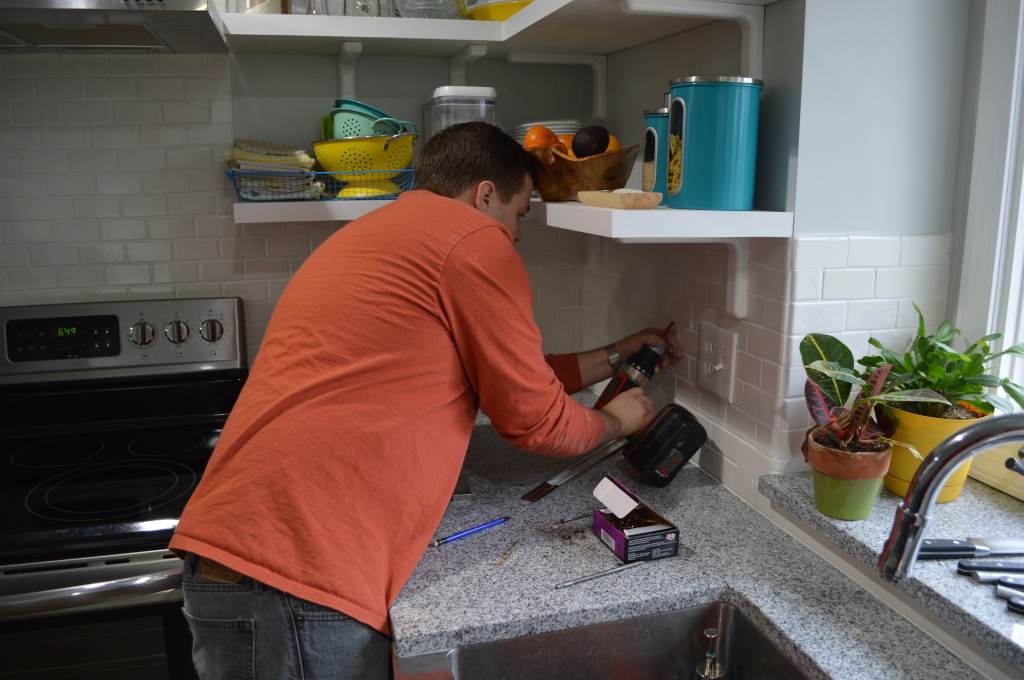 Pretty soon, we had two holes. Wyatt used a drywall anchor in the one without a stud since we could only hit one stud with the size of this rack.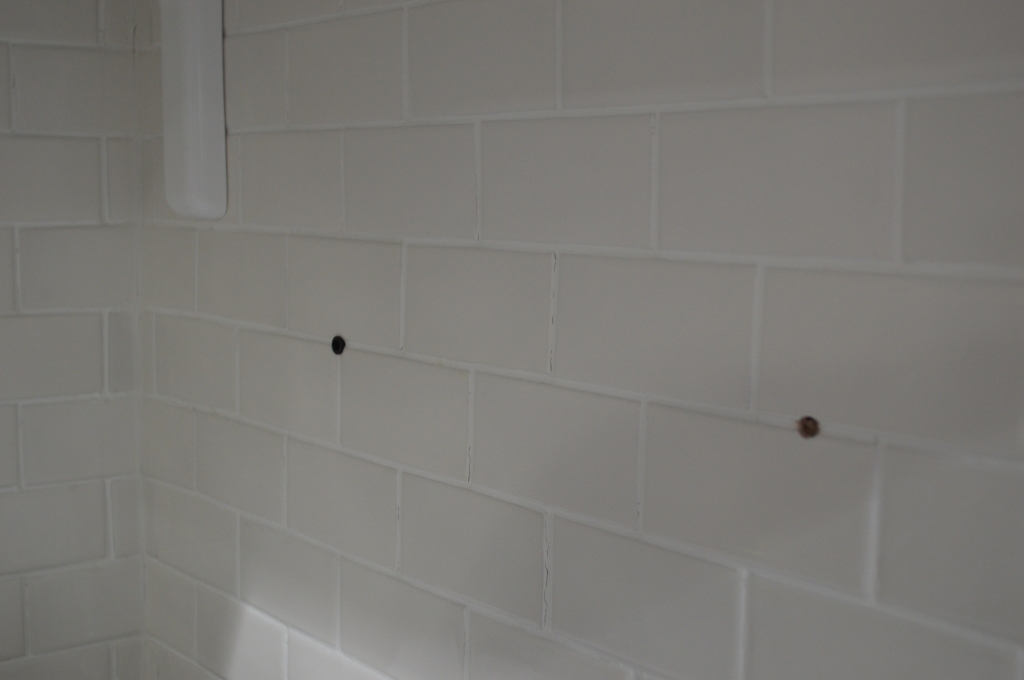 Then, he just screwed it in according to the directions.
It works best to do a little bit on each side, alternating back and forth, so it goes on straight and nice.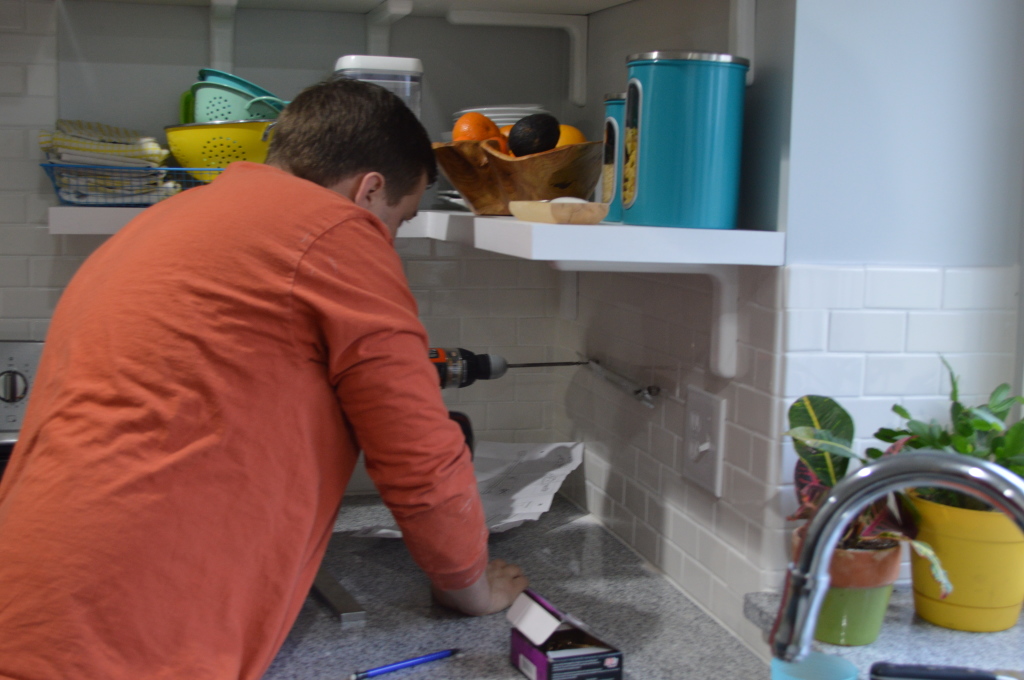 Seriously, this took him like five minutes. We didn't time it, but it was probably the fastest thing we've done in the entire kitchen project.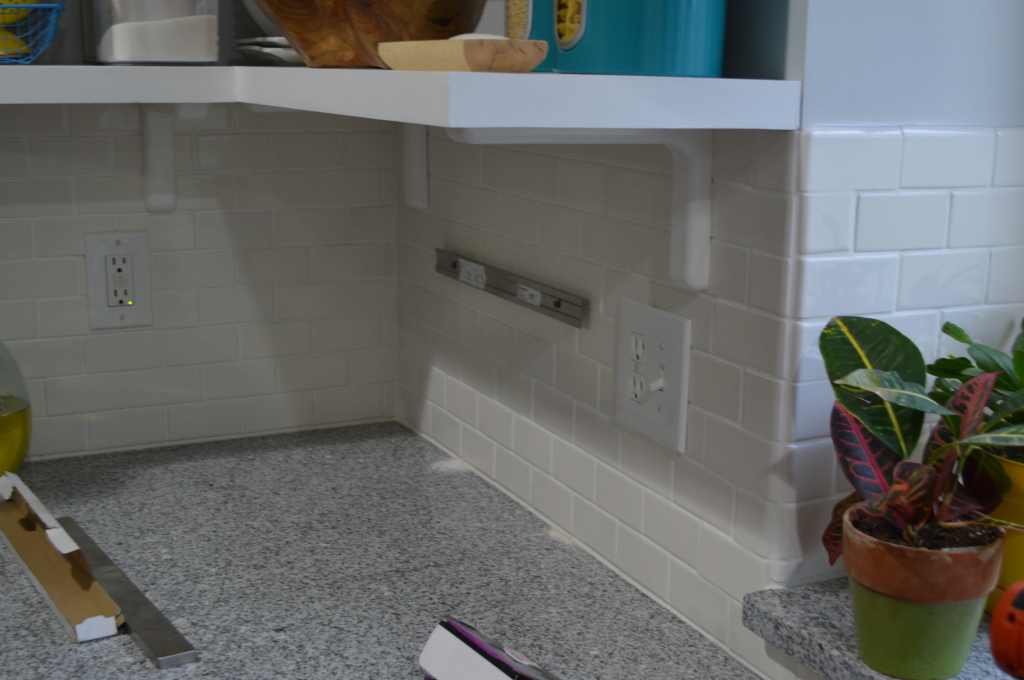 And then he added the magnetic face plate. Be careful. It snaps on really hard and fast and could pinch your fingers.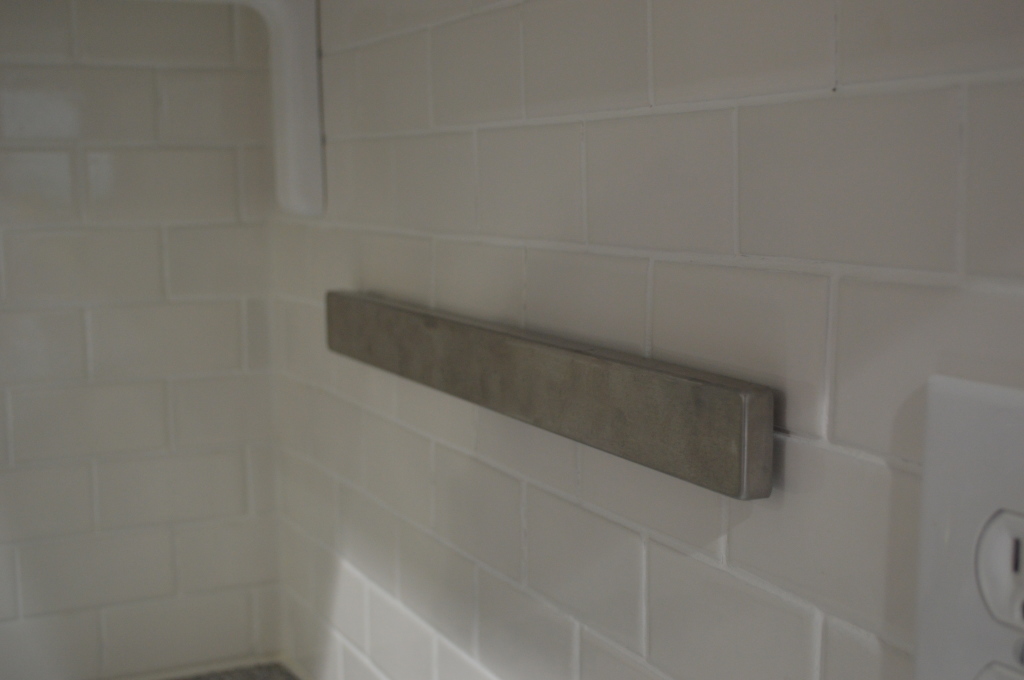 It leaves a little gap behind the rack, I assume to make pulling knives off easier.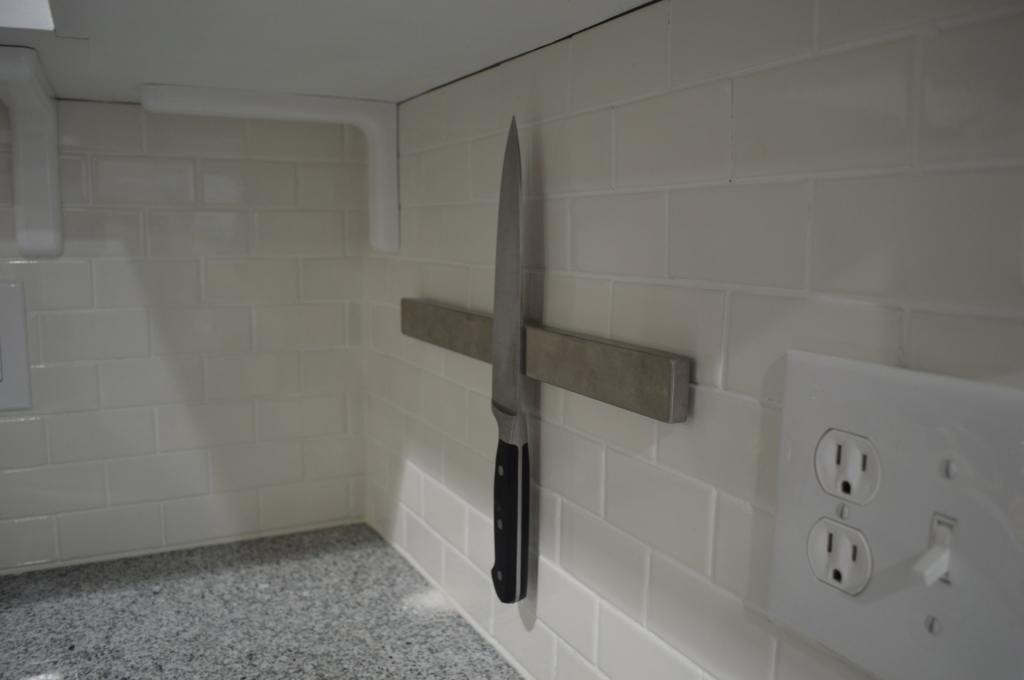 Then, I got to load it up with our knives. We got rid of a bunch we never used from our drawers and picked the ones we liked the best from our rack. I may not love the dusty wooden holder the knives came in but we do really like the actual knives that came in it that we got as a wedding gift.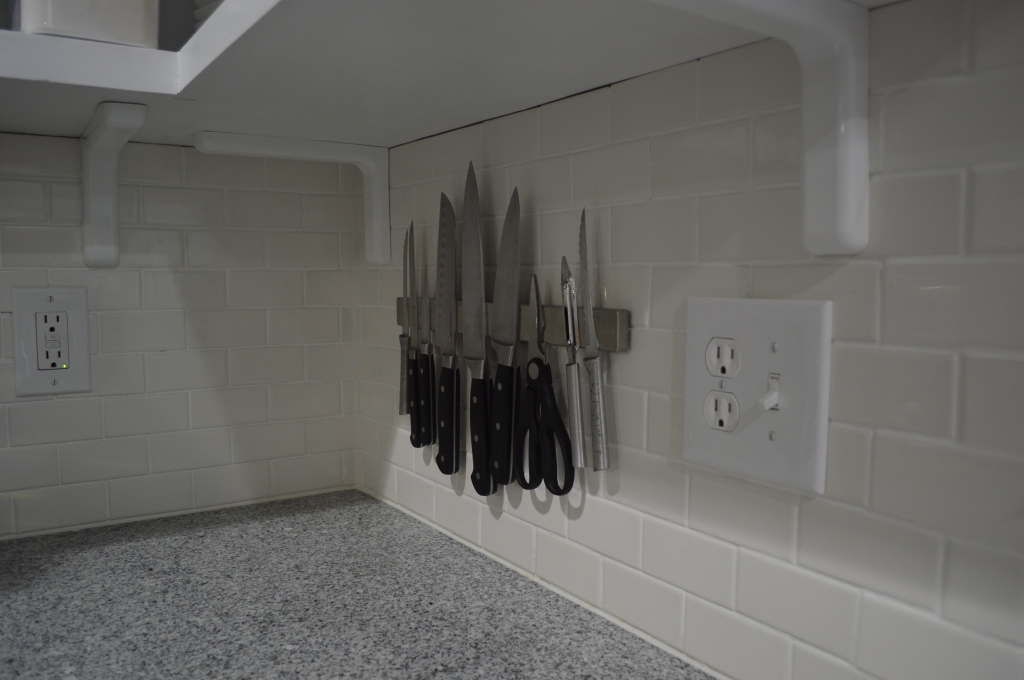 Turned out to be a super easy and really fast little update. And one more little thing off the counters. Woohoo!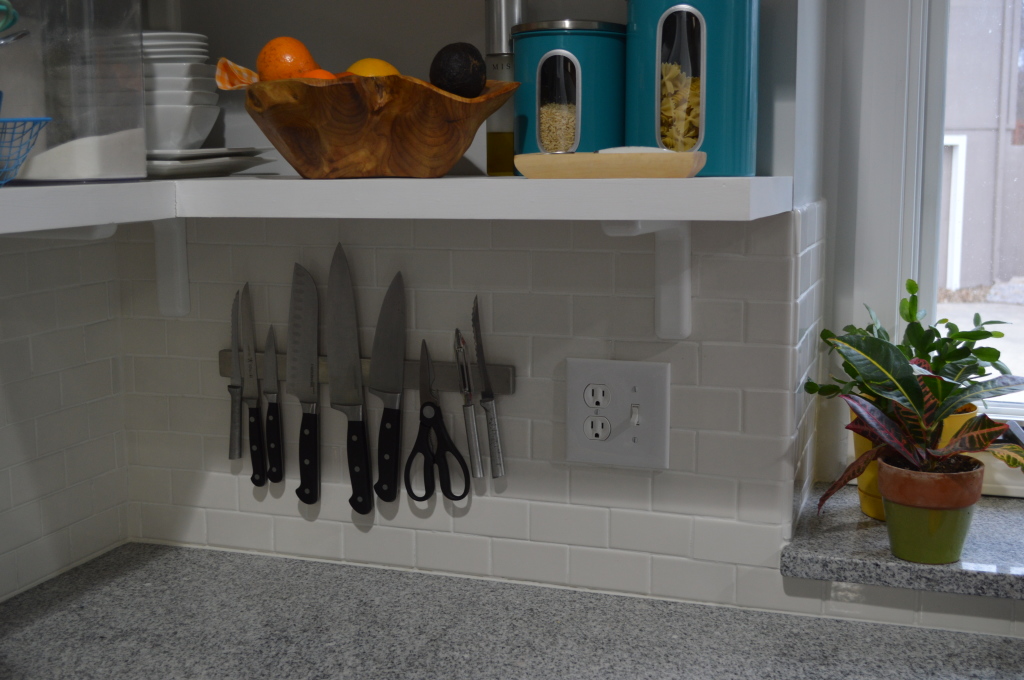 I like that it adds to the open storage we have going on. Everything is so handy to use and easy to put away. Plus, it's modern and even a little unique. What were we waiting for?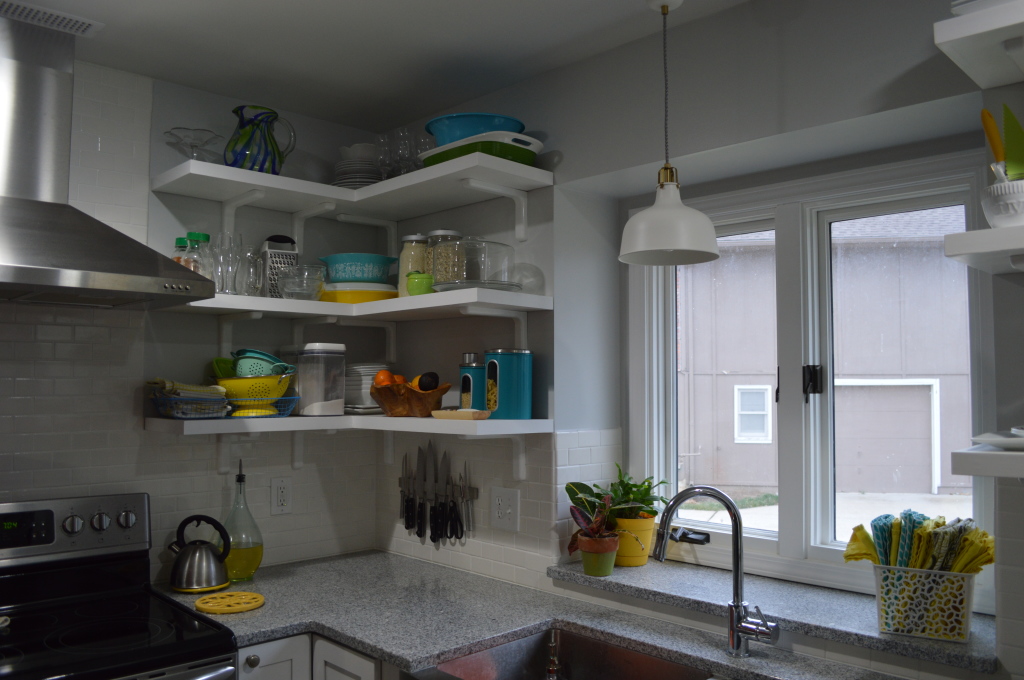 Anyone else procrastinate projects like this? We do it too much!