I tend to make a mess at most things I do. Kitchen gardening is no exception. Because of that, I tend to avoid this activity.
(What? Never heard of kitchen gardening? It's the way all the cool kids garden when it's 100 degrees outside. You should look into it.)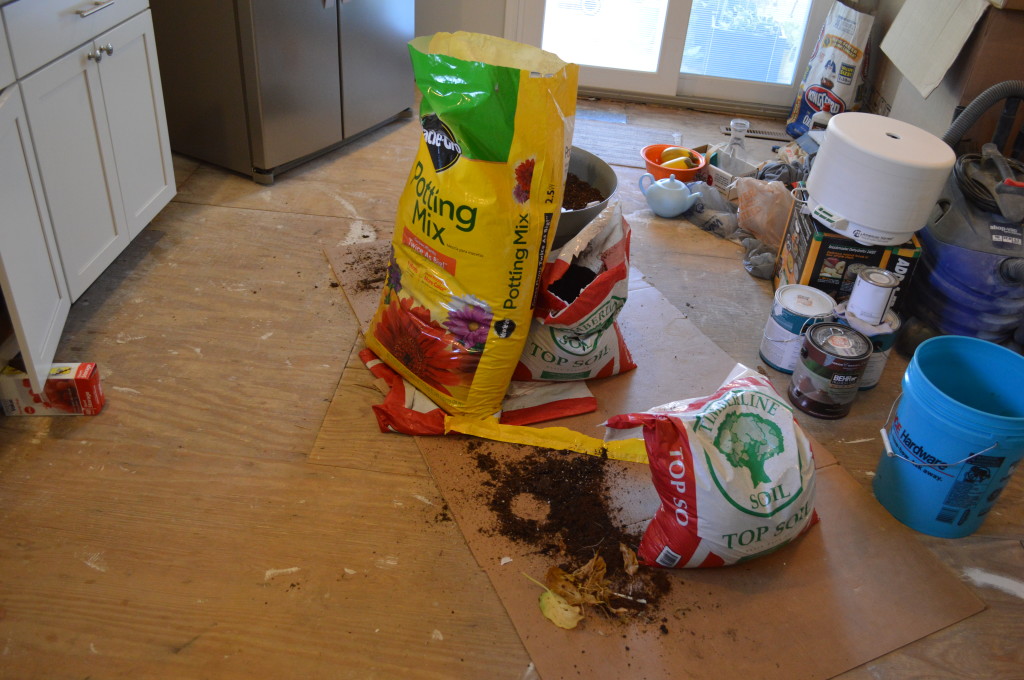 First up, I needed to replant Wyatt's little walnut tree that he dug up out of the yard one day when he was mowing. He stuck it in a small little flower pot we had in the shed and it sat in the garden most of the summer doing okay, but not really growing since it was pretty cramped.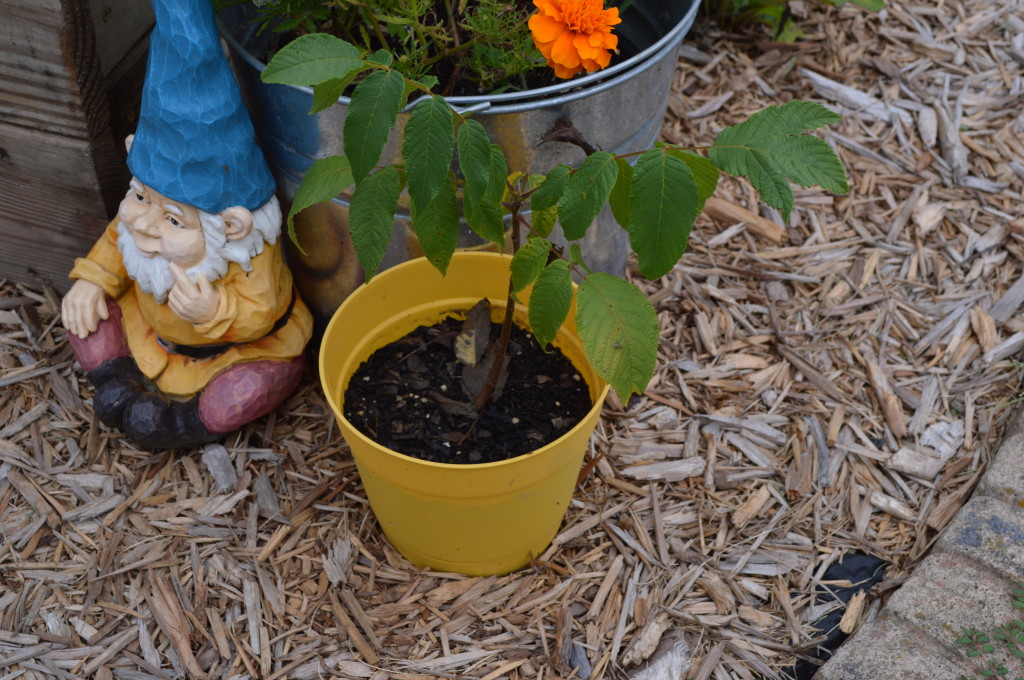 So, I gave him a little TLC and a new home.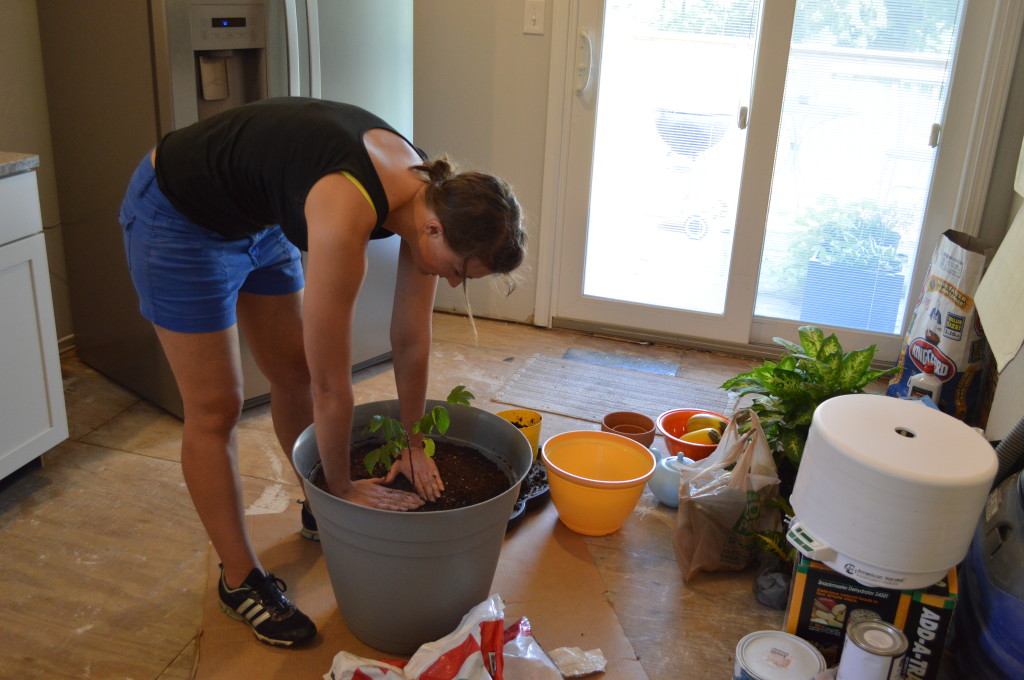 We grabbed a giant clearance flower pot from Lowe's and a mixture of garden soil and potting soil. It looks a little sad so I'm not sure it'll make it but at least it has a better chance now.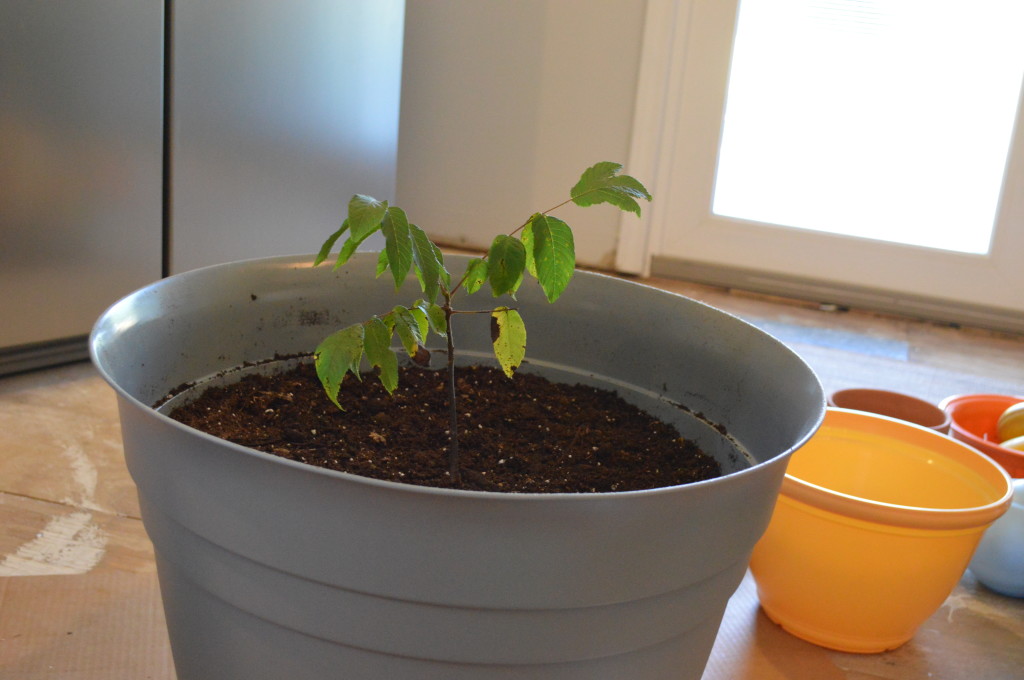 I also repotted some houseplants we grabbed on clearance at Home Depot in an attempt to add some life to our house for the coming colder months. And, I worked on a couple little mums I grabbed for $0.98 at Home Depot over Labor Day weekend.
Here's the full spread on the handy little garden/kitchen/remodeling bench we have.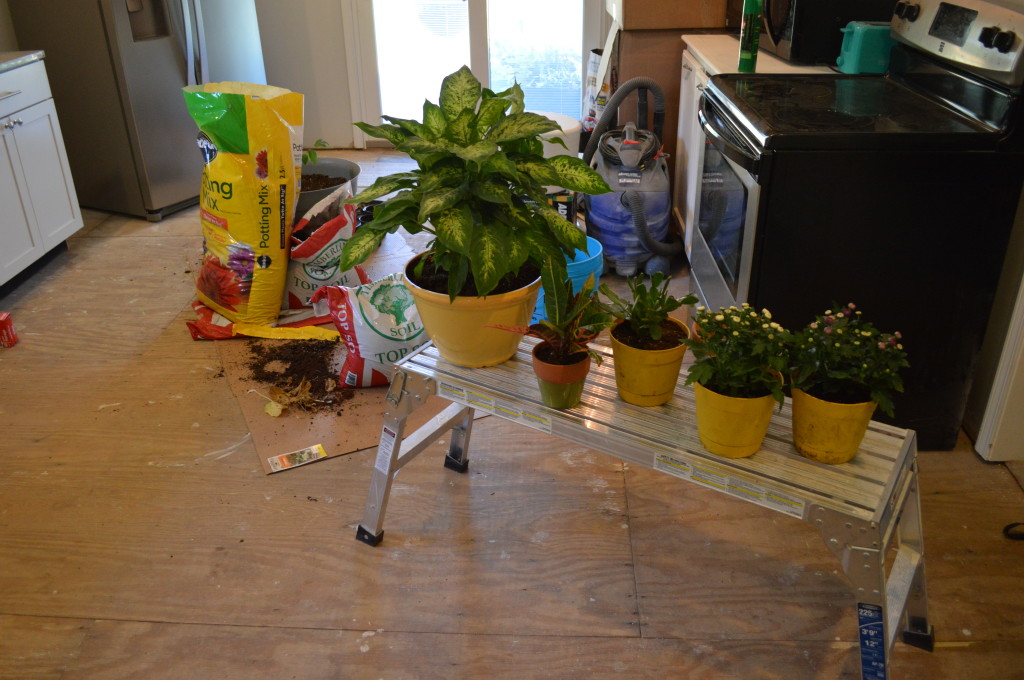 Here's how everything is looking now that it's had some time to settle in. The kitchen stuff is doing better than it was before the transplant but not great.
(Its on a towel because I need to go get some little pot coaster things to keep any water than seeps out off the counter tops. But aren't the clay pots, cute? Home Depot had some really cute options and they were only a few bucks each.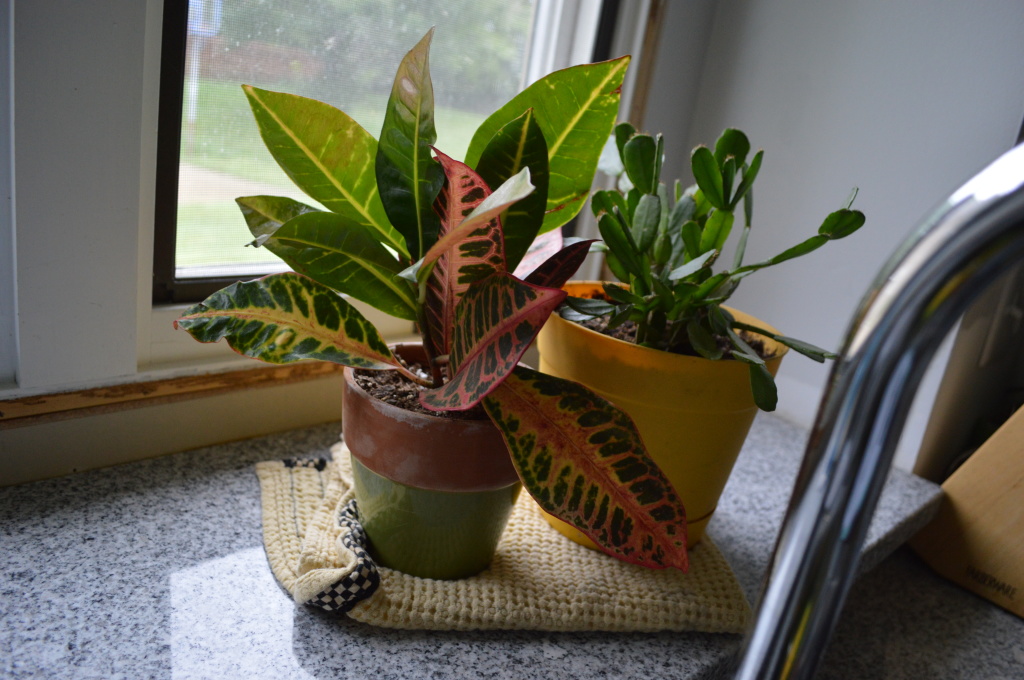 The tree is still a little sad…I'm worried, guys. The mums look good though.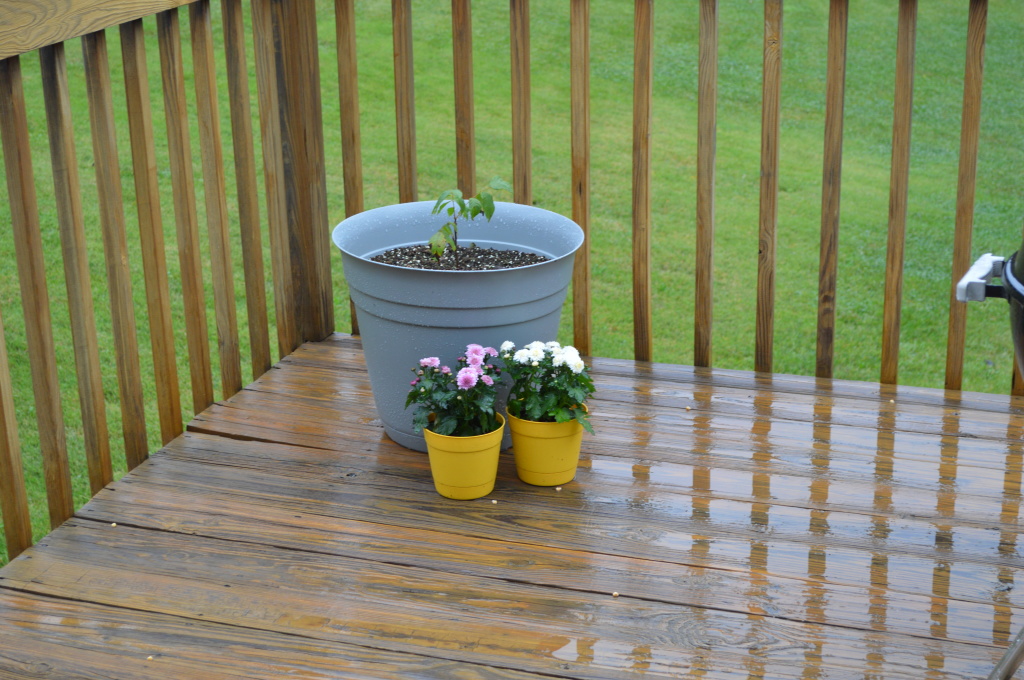 And the dill I planted from seeds from my own plants are sprouted and growing. Three cheers for one more batch of dill pickles before the end of the garden.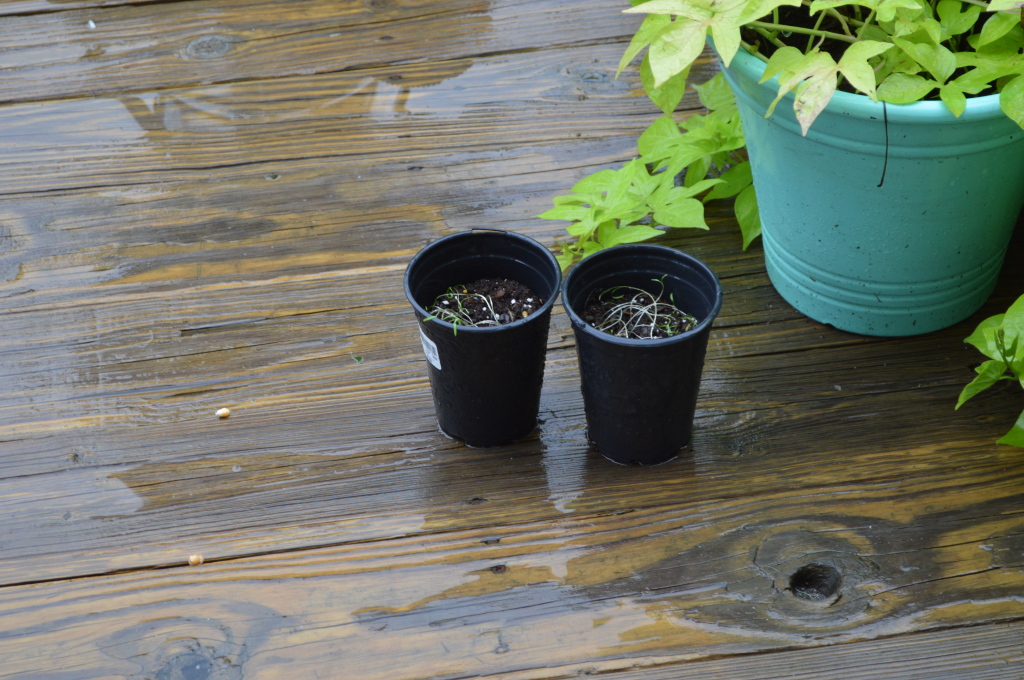 Ever do some kitchen gardening? Make a mess? Tell me I'm not alone, right?