This post is #Sponsored by #TargetWedding, but the words and opinions are all our own. 
It's almost time for Valentine's Day, which means everyone has roses and chocolates and fancy dates on the brain.
Now that we have a baby on the way and several remodeling projects to finish up, date nights are hard to come by. It's hard to relax and have fun while enjoying a nice meal and a night out when you're just trying to keep down food and not run to the bathroom to get sick at the thought of bacon, soup, ice cream…all things I used to really enjoy.
I'm trying not to complain, though, as we're so incredibly blessed by this pregnancy, and I know I have lots of other foods that I CAN enjoy still. But a big belly, yoga pants, baggy shirts, and warm socks while lounging on the couch don't really sound like a way to give your husband a romantic Valentine's Day…with or without the cute robot shirt.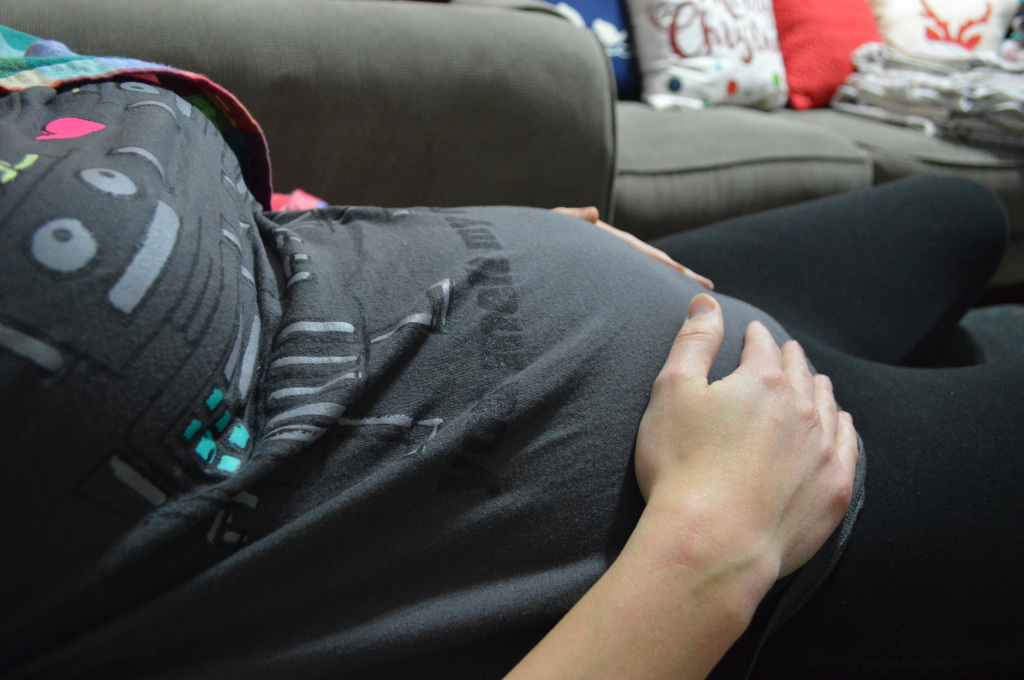 So, when Target asked if we'd like to create a special post about how date night in can be special using items from their registry, I figured it was a perfect fit. Even though we're already married and working on a baby registry instead of a wedding registry, Target's online Wedding Registry is a great place to find inspiration for a great Valentine's date to help get the love flowing for your night in with that special someone.
I'm not feeling the best, but I can still plan a great date night in using some of my favorite products. One of the great things we've found at Target is that they tend to have a lot of items that Wyatt and I both like, even with our varied tastes and preferences. For example, I'm usually the chef in our household, so my KitchenAid Ultra Power 4.5 Qt Stand Mixer is a must.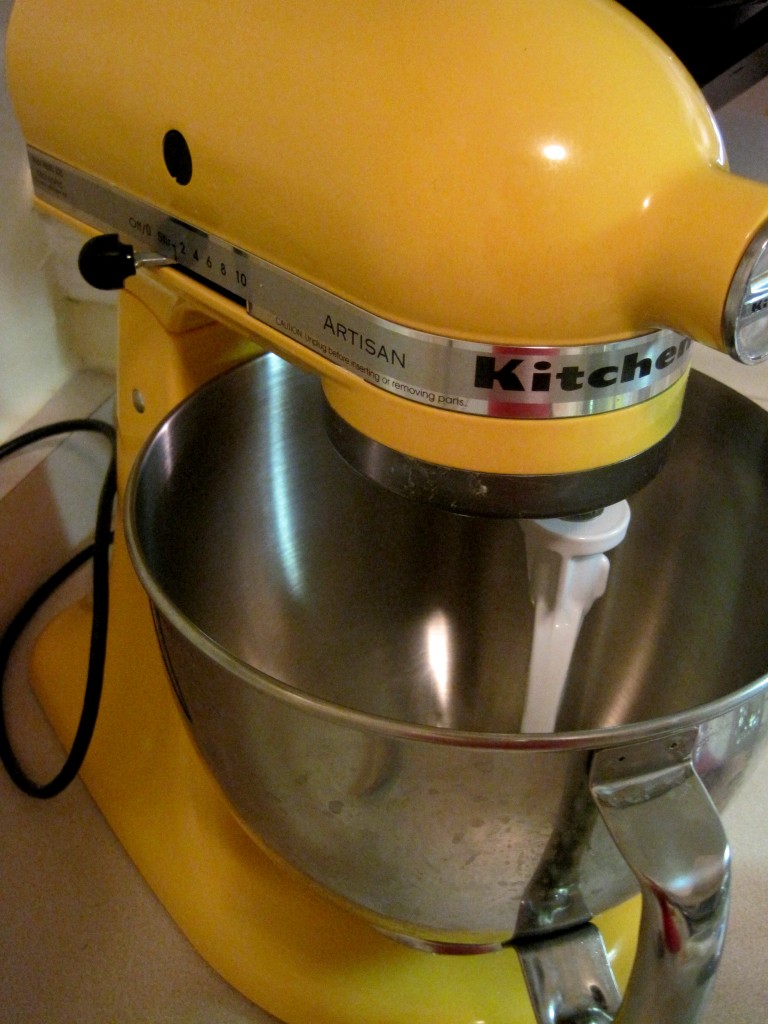 But, recently Wyatt surprised me with a homemade chocolate cake he whipped up using our mixer. Talk about a romantic gesture, amiright?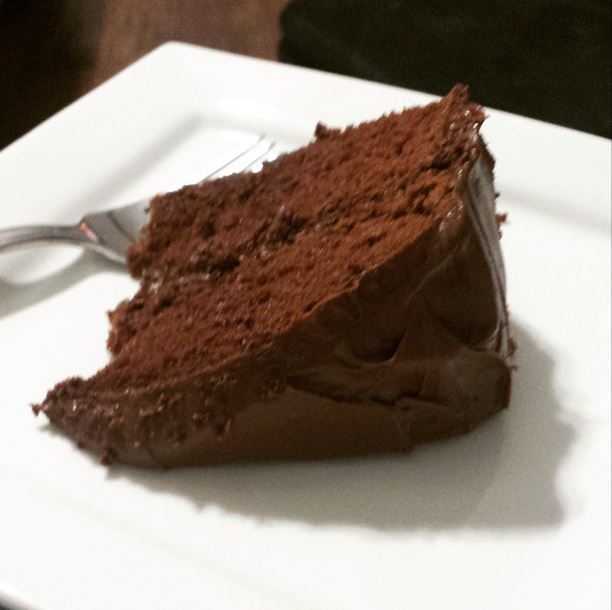 He would be the more daring one when it comes to mixing drinks or pouring beverages. He's recently started home brewing his own beer, and even though I'm currently on the wagon for Beanie's sake, I know he'd enjoy pouring his creative brews into these Threshold Etched Glass Drinkware Collection glasses: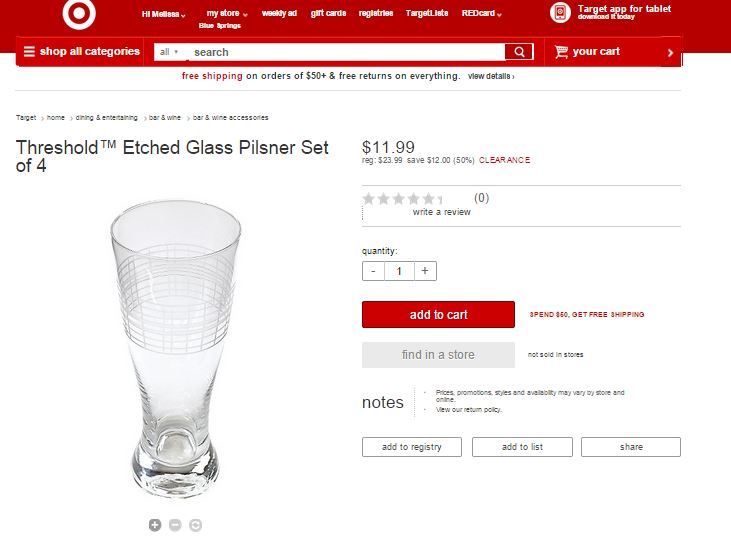 Or the mug version: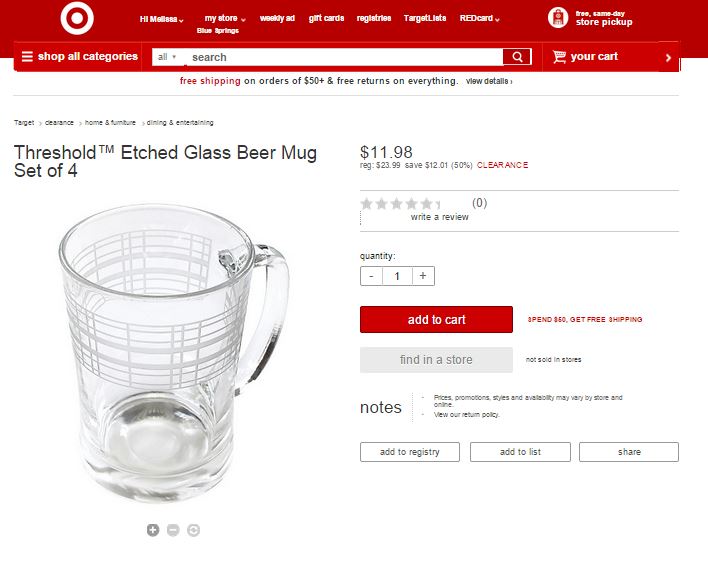 (Even better, those two sets are currently on clearance for 50% off if your significant other would like to open one of those as a Valentine's Day gift! Score!)
All in all, I think the Target Wedding Registry has everything you need for a romantic Valentine's date night in with your sweetie.
Of course, you'll also need some dinner, unless you plan to just eat cake and drink beer, which might be just fine I guess! Currently, since I'm not cooking that much, I'd suggest a meal that could be grilled outside. Maybe steak or pork chops? Or even burgers…ooooo, or veggie kabobs! Target has some awesome outdoor cooking accessories, too, so whatever your ideal meal includes, I'm sure they can cover it.
What are some of your best ideas for a date night in when one of you isn't feeling all that well? I'd love to know your tips for keeping the romance alive during the not-so-fun-but-still-wonderful days of pregnancy!
Happy Valentine's Day, everyone!
*Content and/or other value provided by our partner, Target. All opinions are my own.
Again, this is a sponsored post for Target, but the opinions are all our own. Questions? Feel free to send us an email or leave a comment!