It's time for us to stand up and be accountable to all of you blog readers out there who so generously follow along our adventures. We now have less than three months to finish up our list of 2013 resolutions. So, for the sake of a self-check-up, I'll go through them here for you to follow along:
Here's the initial post about our 2013 resolutions, the first update, and the last update, for comparison.
1. Take a vacation that's at least a long-weekend long. We went to Texas in April, recapped here and in the video below. Then, we went to Tennessee in July, recapped here or in the other video below. We have a few small weekend trips planned for the fall, but I doubt we'll get somewhere for another long trip this year. Unfortunately, the kitchen, deck, and other various projects seem to be a bit more pressing on our piggy banks than a second vacation this year will allow.
2. Keep the kitchen counters clear by developing the habit to always put dirty dishes directly in the dishwasher. (Unless of course, the dishwasher is full or running.) I'm beginning to think this was a silly resolution, since it's not easily measured. I do think I am doing a better job of this, but I'd be remiss if I didn't admit to having dirty dishes in the sink during some part of the day nearly every day. Perhaps it's a lost cause to stay caught up with things like this.
3. Replace the basement door and enlarge the storage shed back there. Still soon-to-be-started. We did a quick glance around Home Depot this weekend to browse door styles and we have some plans in mind. But there's still lots to be done on this one.
4. Organize the built-ins and vanity in the hall bathroom, the built-ins in the hallway, and even the kitchen cabinets. Halfway done. I posted about organizing our guest bathroomearlier this summer. The hallway is also pretty organized, although also partially empty so I'm not sure that counts. The kitchen is doing pretty well these days, and I'm really enjoying planning future organizational updates in our remodel.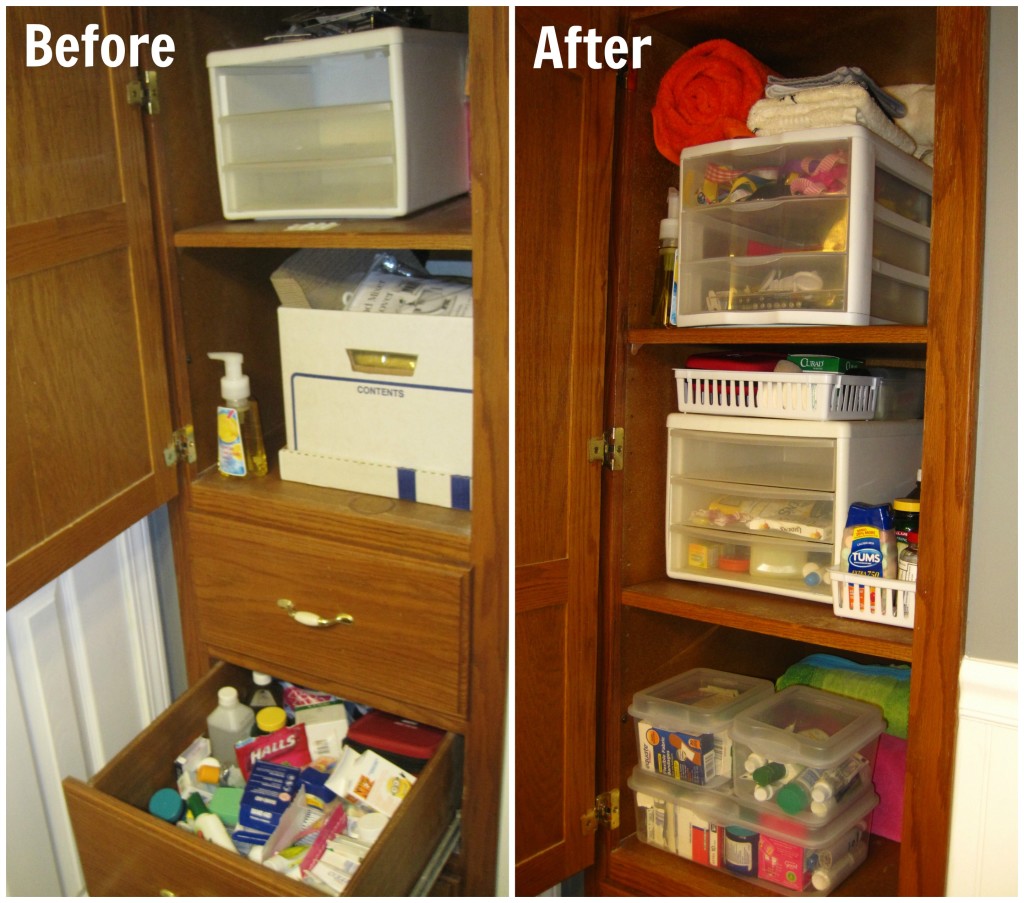 5. Build the kitchen table and refinish the chairs and bench. Still no major progress here. But we want to get it done before we do the kitchen, so we'll get to work on it soon I hope. Plans are in the works.
6. Buy a dresser for our master bedroom.  Done!
7. Visit a financial planner to set up maternity leave/retirement/tax savings plans for this self-employed writer. As I said before, there's more to be done here as we continue to try and plan for the future, but with my income estimates changing often, it's going to be hard to make much progress here before the end of the year.
8. Plan how to best functionally use the basement. (Maybe make some progress down there with painting, but I don't want to get too ahead of ourselves.) Ha! Still thinking on this. My mom's going to come up this week and help me organize so perhaps we'll make some progress with brainstorming, too.
9. Clean and organize the two basement storage rooms and the garage. See above. The garage is looking good though, partly thanks to our new DIY rolling cart!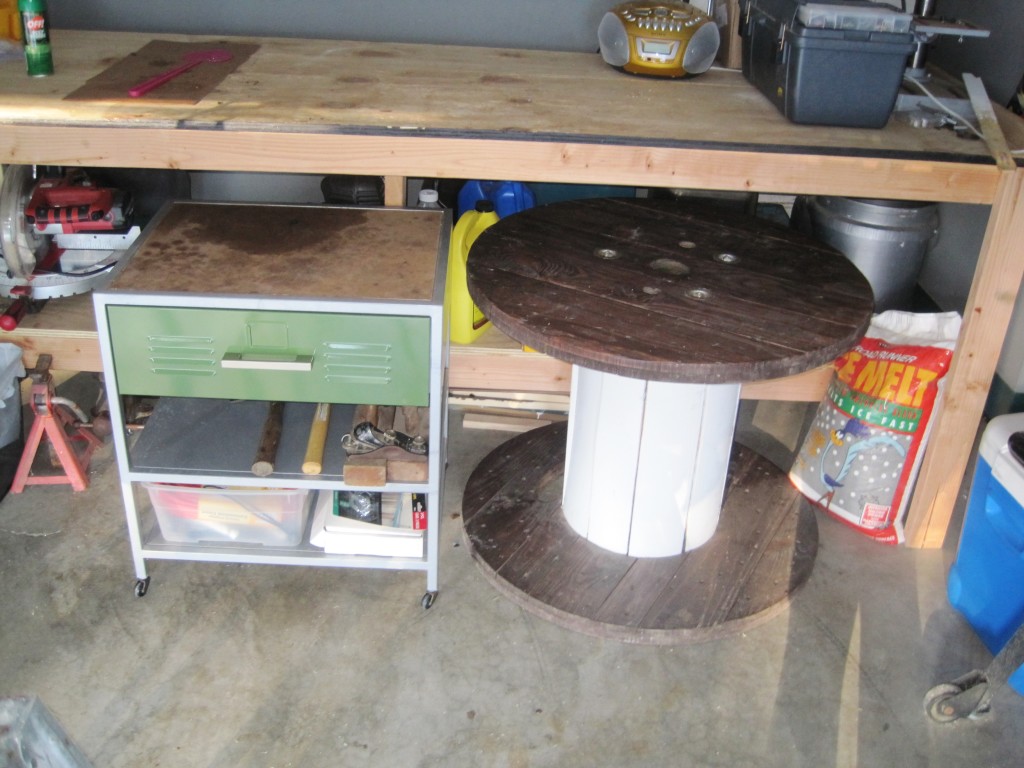 10. Find a home church where we can finally find a family of believers to really belong to. I'm happy to report that we have started attending a local church and we're pretty certain it's where we'll stay for awhile. Yay! We're very thankful to be feeling more settled in this manner.
11. Read 10 things that are already on the bookshelf, combined. Current total is 5 down, 2 in progress, and more than enough on my reading list to finish the year out. I will admit to making greater strides in this area recently, through my recent preference to run to audio books instead of Pandora. I've also had the pleasure of a few long drives with a book to keep my company…listening and not reading of course.
Project LibriVox is a new favorite of mine. Go check it out!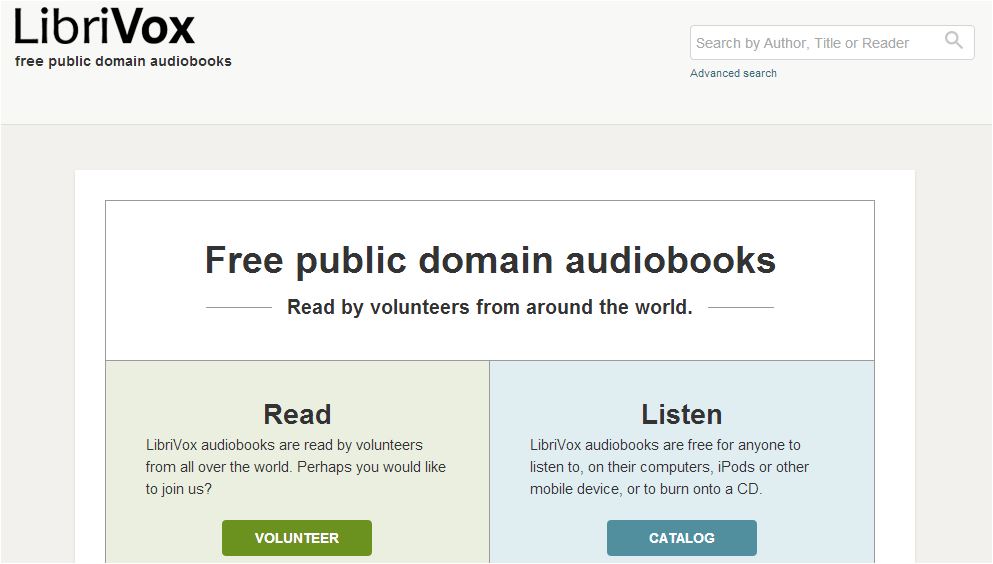 12. Write five things that are just for me. I tried this one last year, too, but didn't accomplish it. Here's to second chances! Well guys, I've actually written one thing for myself…unpaid of course…and I have to admit that it did spur my creativity and interests a bit. I should keep pressing on while the inspiration is still with me.
13. Speak each other's love language in a big way at least once a week. We try.
14. Have a real dinner party four times this year. Appetizers, games, sitting at the table… Friends or family guest lists yet to be determined. We've done this twice so far. Let's cross our fingers the holidays will help us accomplish this one?
15. And the last one's from Wyatt, "Write one blog post every month." He's totally rocking this one!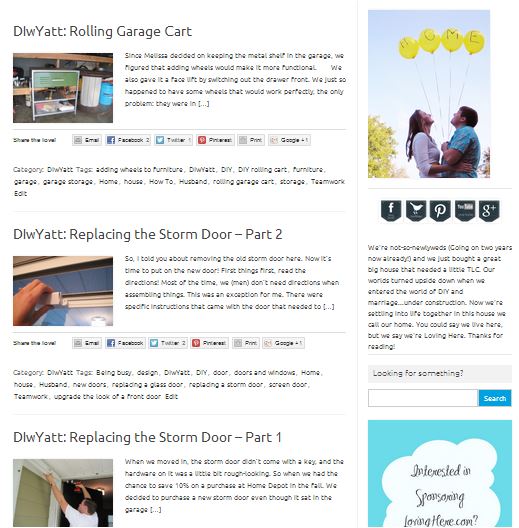 Here is a quick round up of his posts so far this year:
All in all, he's done  a great job in contributing to our blog on a more public level. He's obviously very involved in the process of our projects, as well as some blog administration and design. I certainly couldn't do this without him.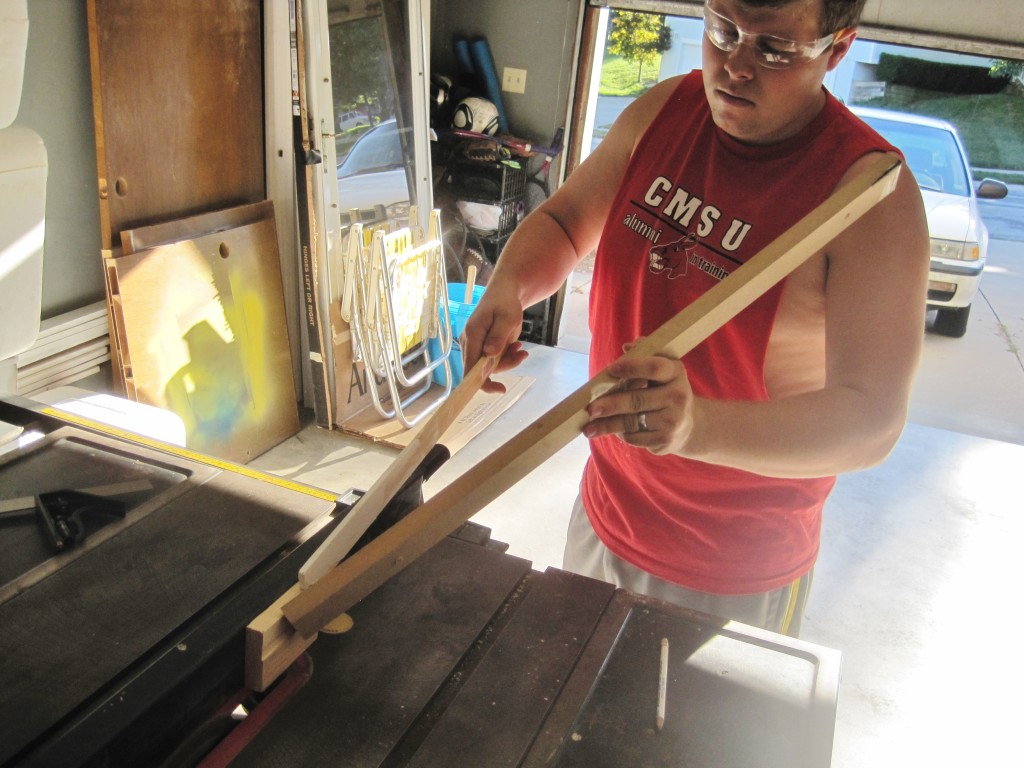 How are you going with your resolutions? I want to see or hear some updates! Also, today's a special milestone for Hubs and I. If you know what it is and leave a comment below, you win Loving Here bonus points!