Winner has been chosen! Congrats, Lauren!
This week marks two years of this little blog and we are super excited to celebrate with all of you!
I've been wanting to do some updates to our design, so be on the lookout for those coming up in the next few weeks. Life's been crazy around here and that doesn't leave much time for blog updates. But hey, remember when our site used to look like this?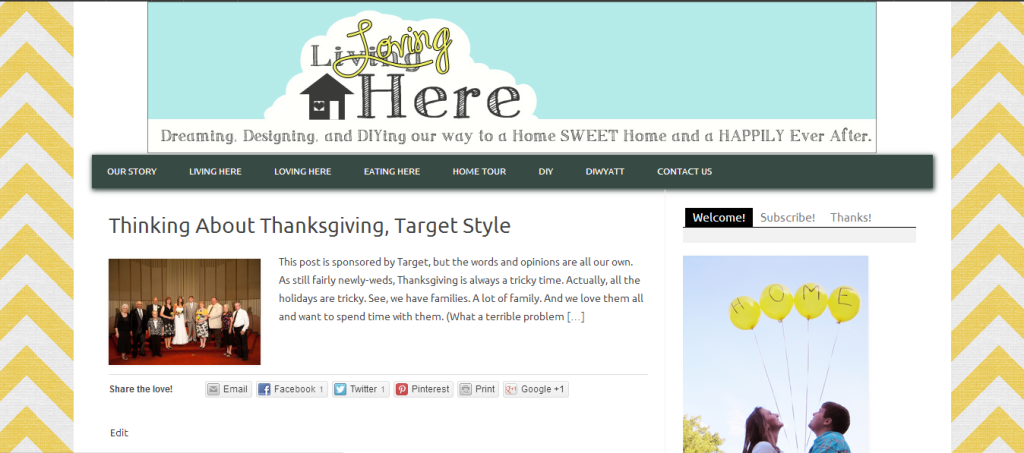 Just for fun, here's some stats for you about our little community here, in case you're curious.
If you're reading this, you're one of about 282 visitors that comes to our site each day. That's over 8,000 views each month. Over the last two years, you and 158,000 other peeps have stopped by our little corner of blog world. We're amazed every day that you guys are here and that you're still reading about out kitchen about all our adventures.
We currently have 718 posts on our site. Wowza. And, there have been 4,338 comments so far. That blows my mind.
Thank you, thank you, thank you for following along on our journey! Seriously, you guys are the best. 
For those of you that are new, last year we tried a fun blogiversary tradition from our "wish-we-knew-them-in-real-life-bloggers" John and Sherry at Young House Love.
Sadly, they are no longer blogging, but we had so much with our video last year, we decided to do it again! So, that means it's your turn to ask us a question!
Here's last year's video, for a refresher. The outtakes at the end are my favorite part. Maybe this year, we'll do the whole thing outtake style.
Also, you know what else blogiversary means—it's time for a giveaway!
Here's what is up for grabs:
$25 giftcard to Walmart
$10 giftcard to HomeGoods
$5 giftcard to McDonalds
That's $40 worth of prizes, guys, so one of you is going to have an extra happy holiday! I wish you could all win, but someone will, so be sure and enter so you don't miss out.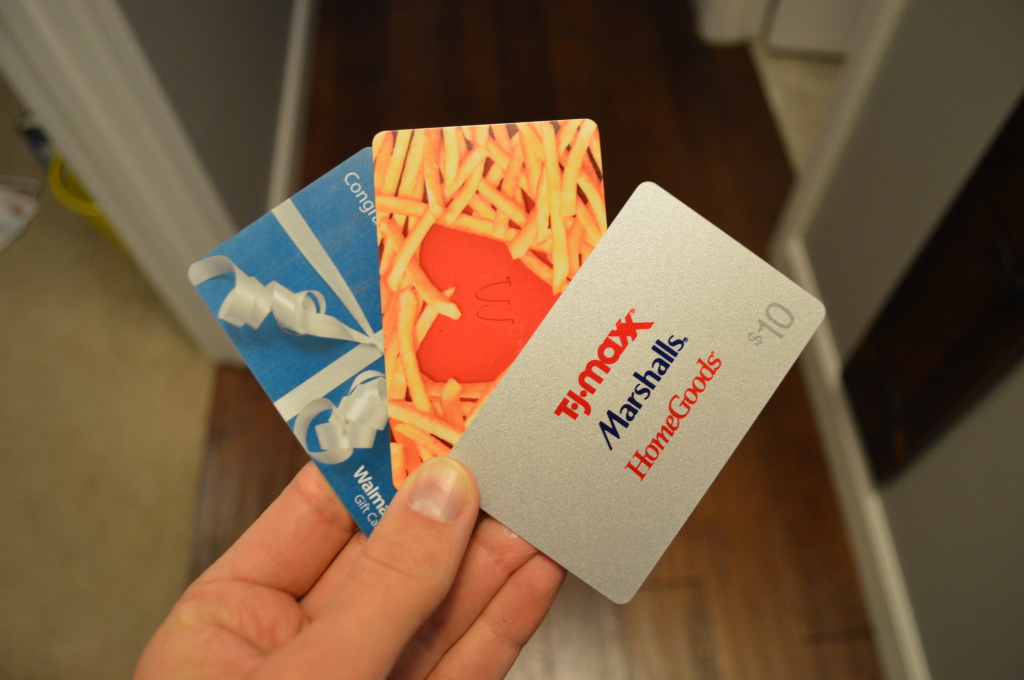 To enter, all you have to do is leave a comment on this post, either asking a question for our blogiversary Q&A video or just saying hi, and we'll pick a winner at random. Super easy, right?
Right.
Plus, you get the added fun bonus of asking us a crazy/personal/silly/super-duper-serious question. It will be tons of fun, I'm sure. What's more fun than free stuff and fun?
*This giveaway is not sponsored or endorsed by any of the companies listed. We just like you and want to give you something fun. Giveaway open until Wednesday, November 26 at midnight. Winner will be notified by email and have 48 hours to respond. Prize will be mailed.