I took our Christmas decorations down weeks ago, but I've been dragging my feet getting everything else put back where it belongs. Hence, my bookshelf currently looks like this:
Ah well, right?
Anyway, as I was prepping our Mantle for Valentine's Day this year, I was inspired by this very natural-looking wreath from Target, which I snagged at a thrift store for less than $5.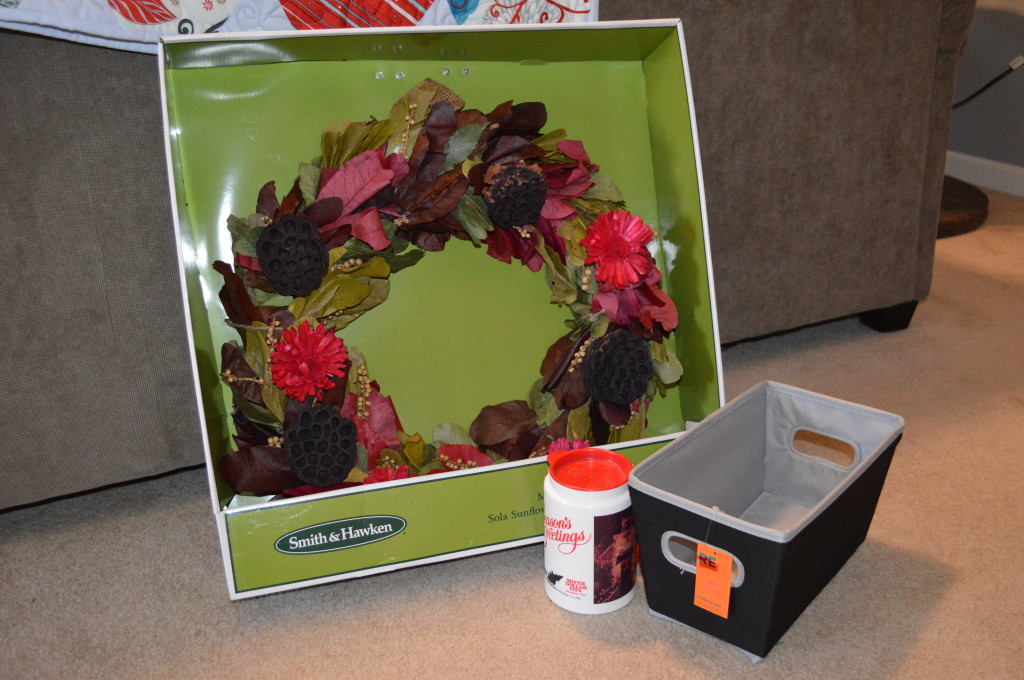 Even though I think it could be Christmasy, or for use all year long, the hot-pinkish-red flowers made me think of Valentine's Day, so I decided to use it as the inspiration for our February decor in the living room.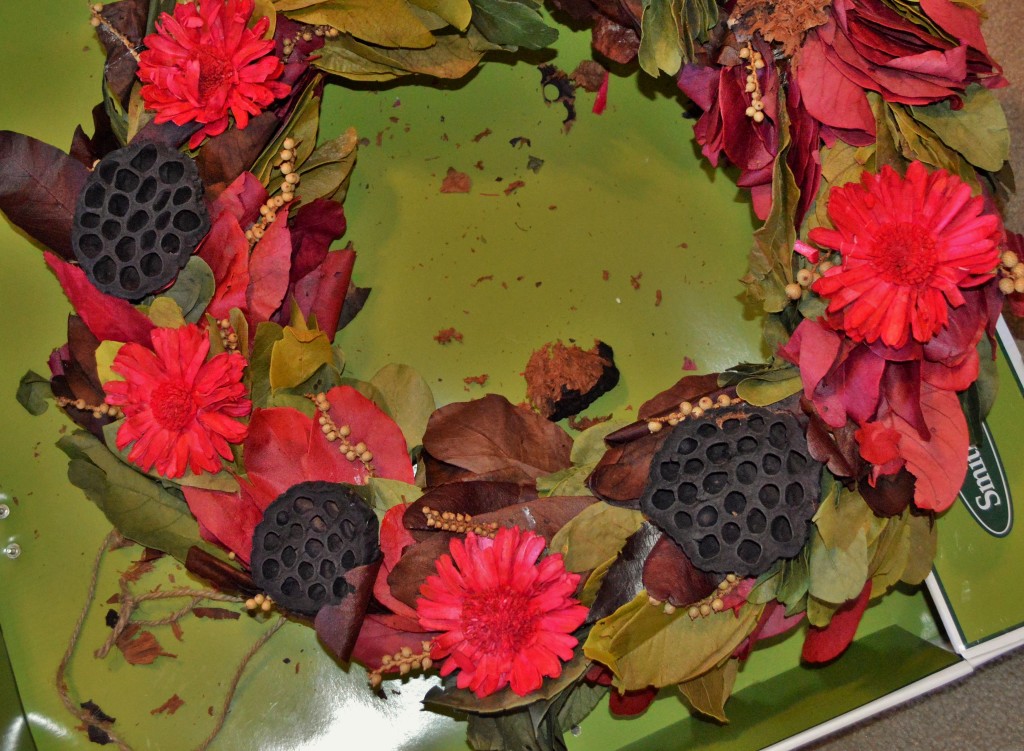 So, I went with the natural love theme. And started humming that George Strait song as I worked, hence the title of this post.  In case you're unsure as to what I'm referring to, just listen to this, or even this awesomely cute version. Although, I was also inspired by my dear friend Ashley's wedding theme and all the lovely natural elements she used to make the day beautiful.
I didn't really need this wreath, which prompted Hubs to roll his eyes when I told him I wanted to buy it, but it was such a steal considering I paid  less than $5 for it and I'm sure it would have been $20 or more in stores. (Maybe even more, the closest thing I can find online right now is marked at $45!)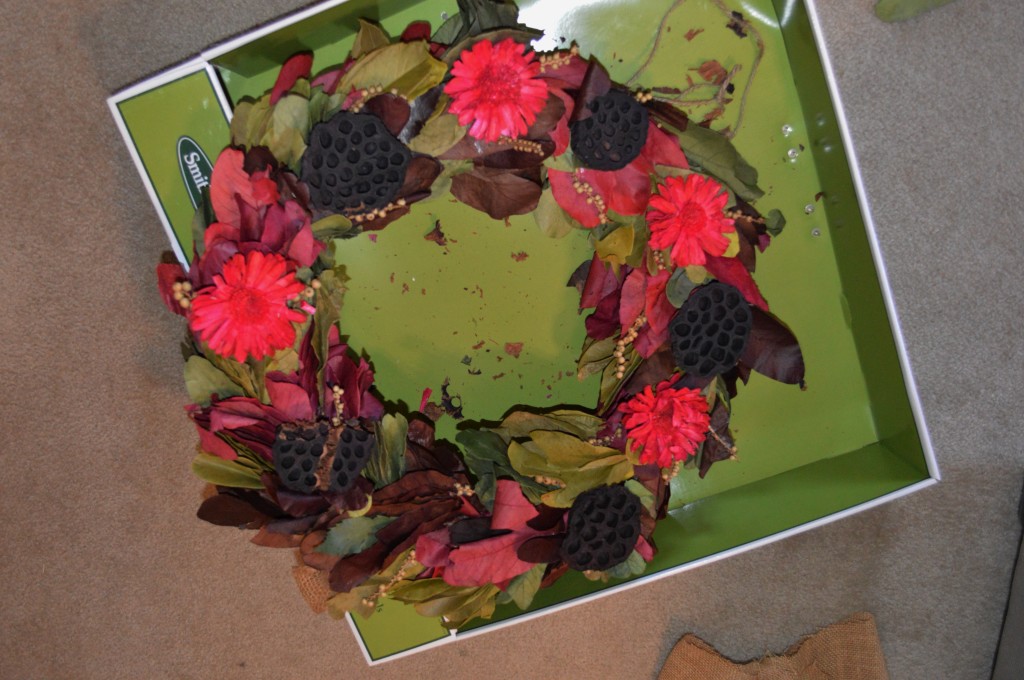 It was in pretty good shape, although one of the lotus blossoms was broken and kind of a mess.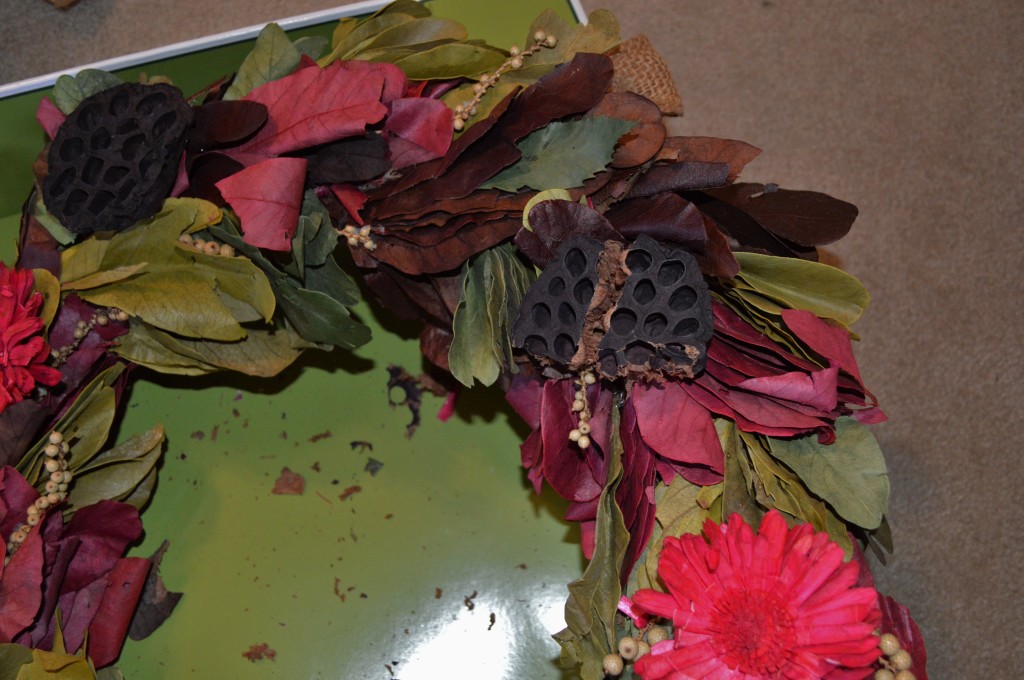 I just removed it by ripping it off (scissors might have been helpful).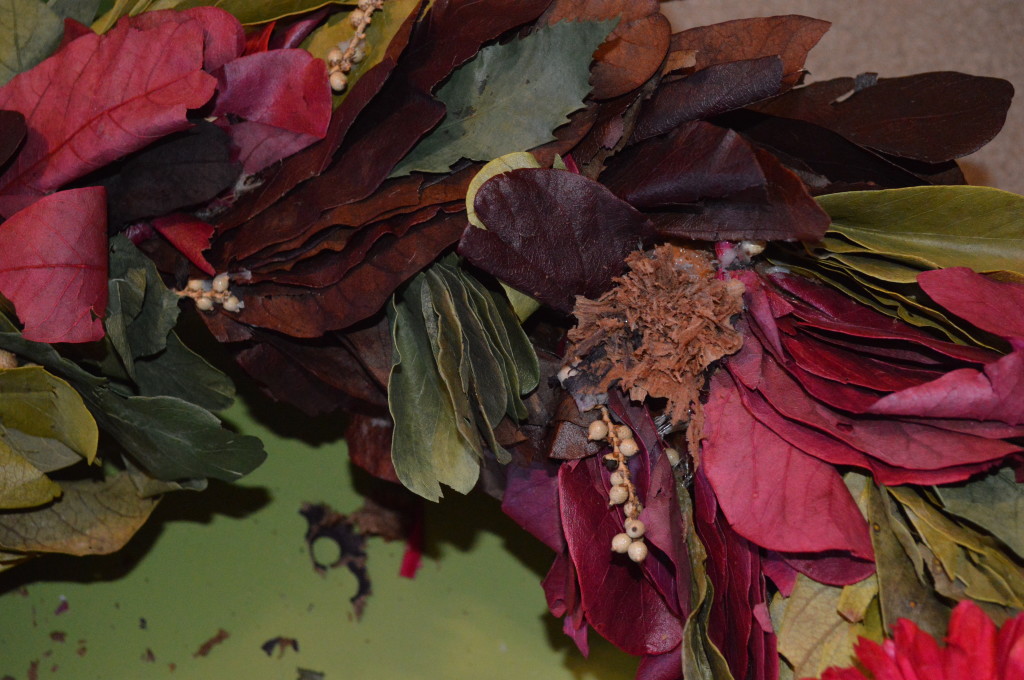 Then, I used a leaf, which I snagged from the bottom on the wreath, to hide the hole where the blossom was.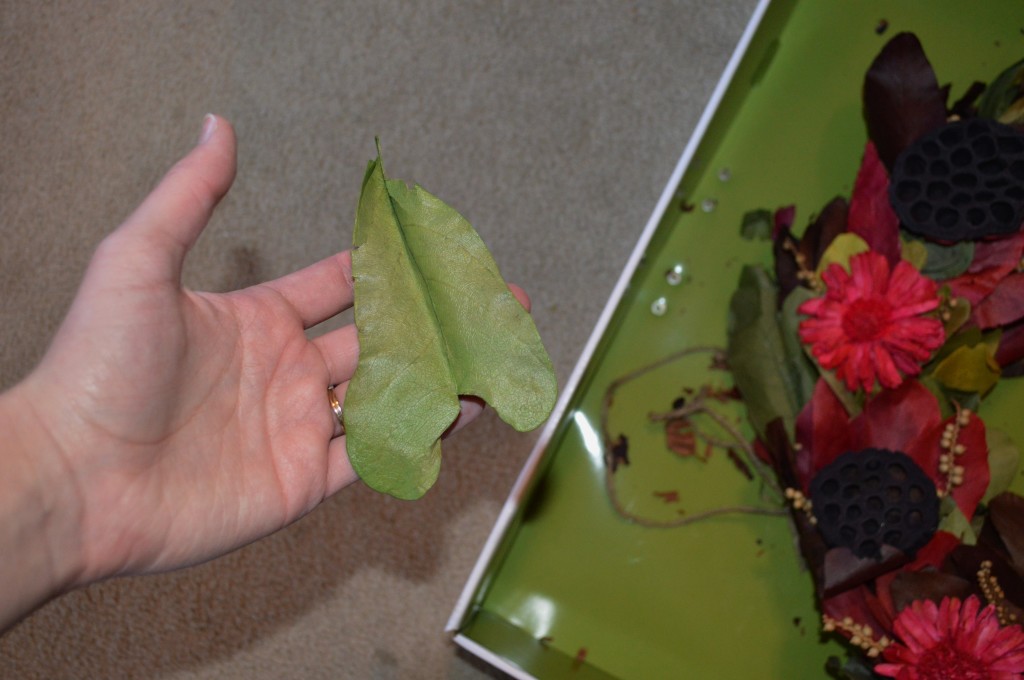 I used this ripping and replacing method, along with some hot glue, to make a few additional adjustments as well. Although I'm sure most people wouldn't ever notice the difference between the before shot and my finished result, I think it looks a little more natural and less symmetrical.
I wanted this wreath to hang on our big chalkboard, kind of similar to this one I admired over the Christmas season. So, I used a scrap of burlap I had on hand to add a fake ribbon to the top of the wreath (it already had a little burlap loop that I hooked this ribbon into) so it could hang down a little lower.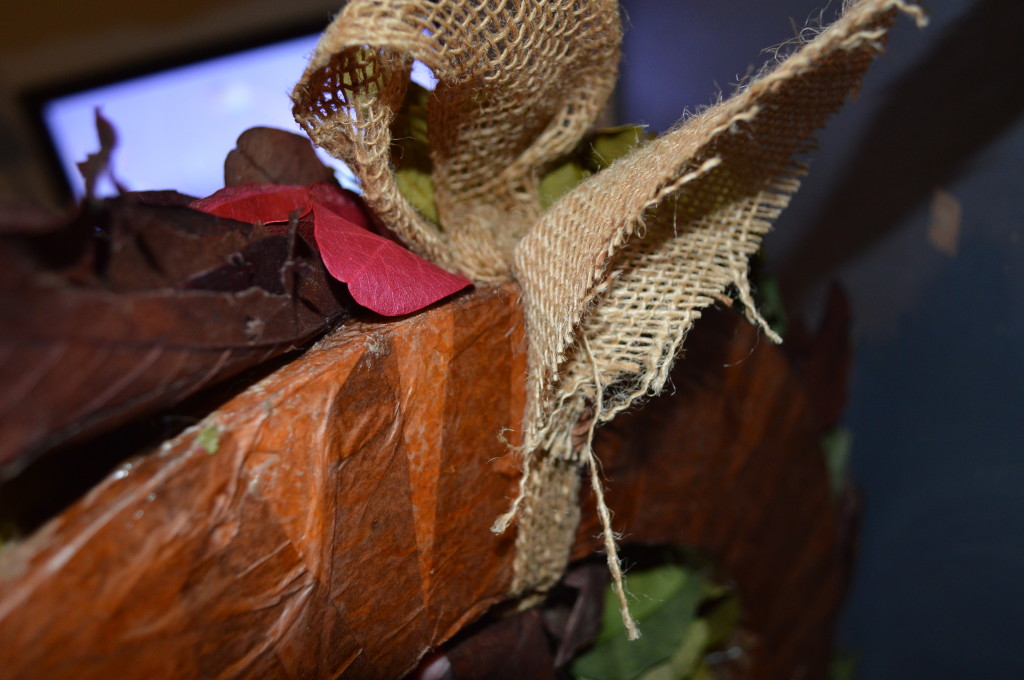 Masking tape seems to be doing a fine job so far of holding the burlap onto the back of the chalkboard, so all in all, this was a super-duper easy project.
Then, I just sketched a few words at the bottom to emphasize my natural love theme.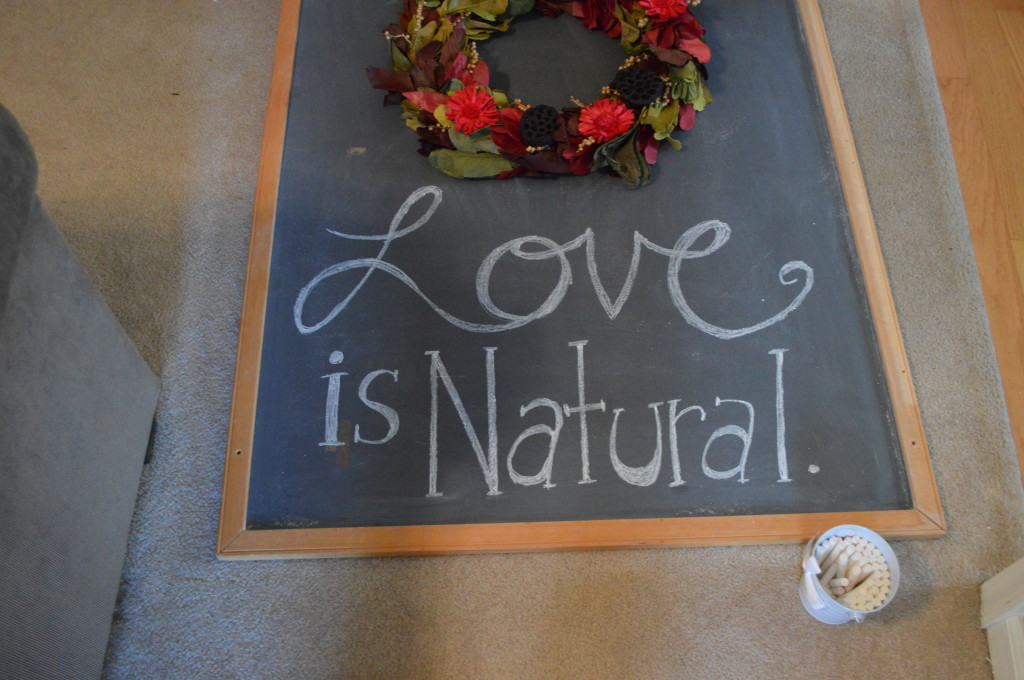 I also added the little heart in the middle, kind of as an after thought, but I think it's cute.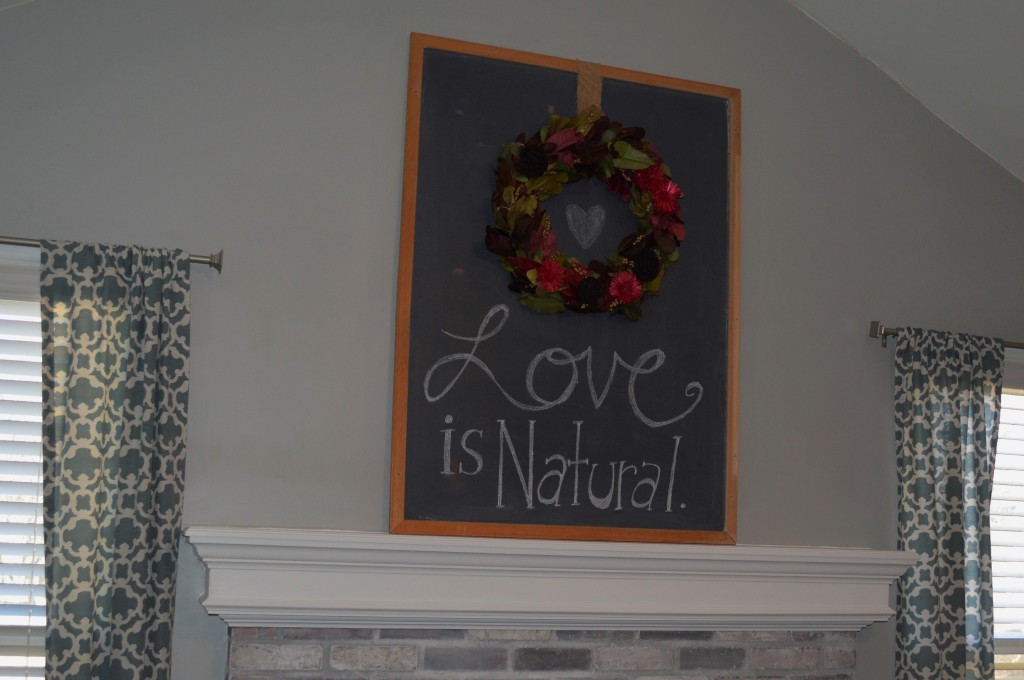 I think the wreath adds a really classic look to the chalkboard, which can look a little cute and sometimes even childish, depending on what I put on there. (Not that cute or childish is bad, this is just a fun change.)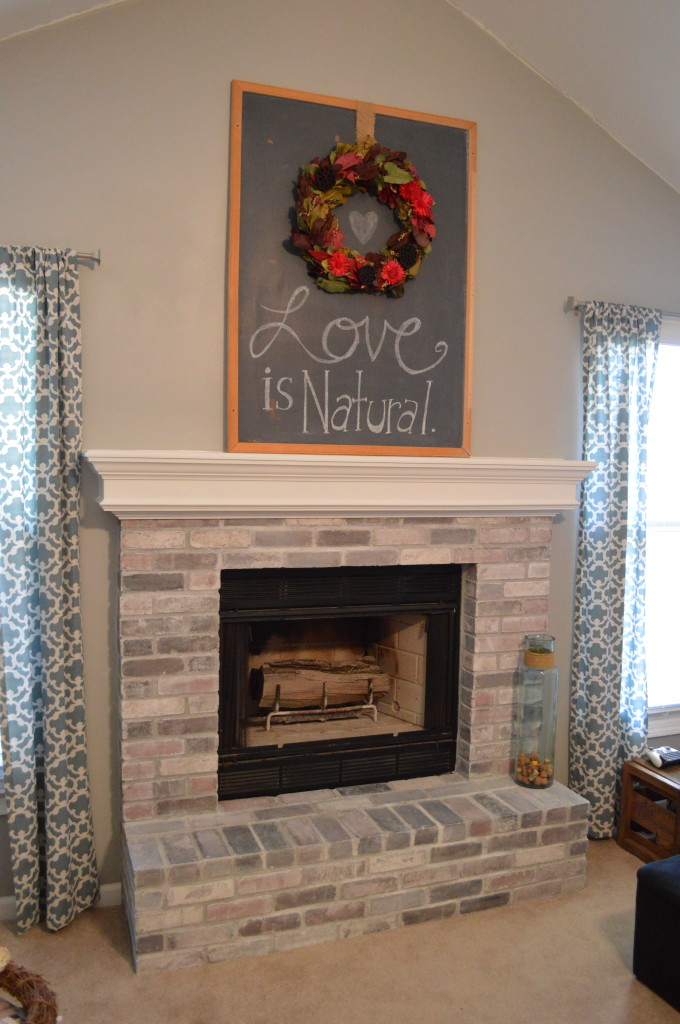 Plus, I'm not sure if you've noticed, but we removed the glass doors from the fireplace insert to remove some of the glare and make it feel more open and natural. I think the chalkboard does a great job of balancing the dark square on the bottom now that that entire wall is a lot lighter from the paint and whitewash.
(We don't use this fireplace, it's a gas start, wood burning insert which requires a lot of wood that we don't have chopped. Plus it's messy, and we would need to get the chimney inspected before we could even consider lighting a fire in there. We've kept the doors, of course, and can always reattach them. Also, it seals well and the glass doors weren't super tight, so we're not really worried about losing hot air, but we'll keep checking it.)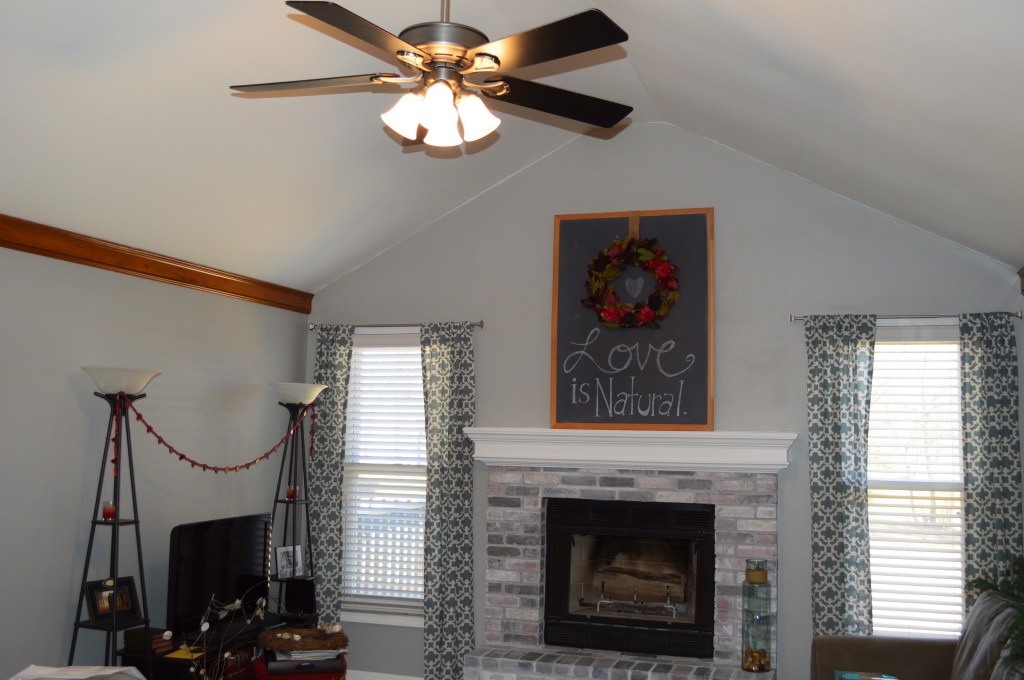 So far, I just have the wreath and the chalkboard, but I'm hoping to finish up our Valentine's Day decor soon so I can share it with you all.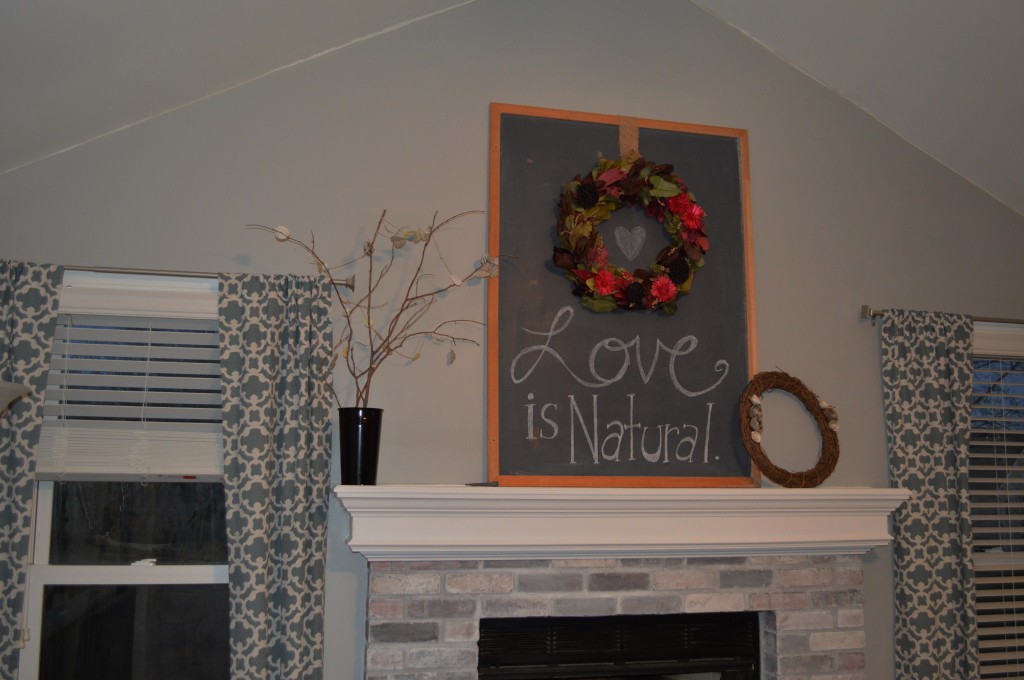 Do you guys decorate for Valentine's Day? Do you ever find steals of a deal at thrift stores? I'd love for you to share!