Last year, Sherry from Young House Love shared her super lovely white ceramic houses. They were very, very very beautiful and I really liked how sweet they looked on their mantle. (Go check them out to see the inspiration behind this project.)
But those houses were a bit expensive for us to lay down on something so unnecessary (considering the amount of other decorations we have), plus they are no longer available and even though I liked them, I knew I'd never own them. But a girl can dream, right?
So, when I saw these little village pieces at our local thrift store, my mind instantly clicked on an idea. I could fake my own little white Christmas houses by spray painting these!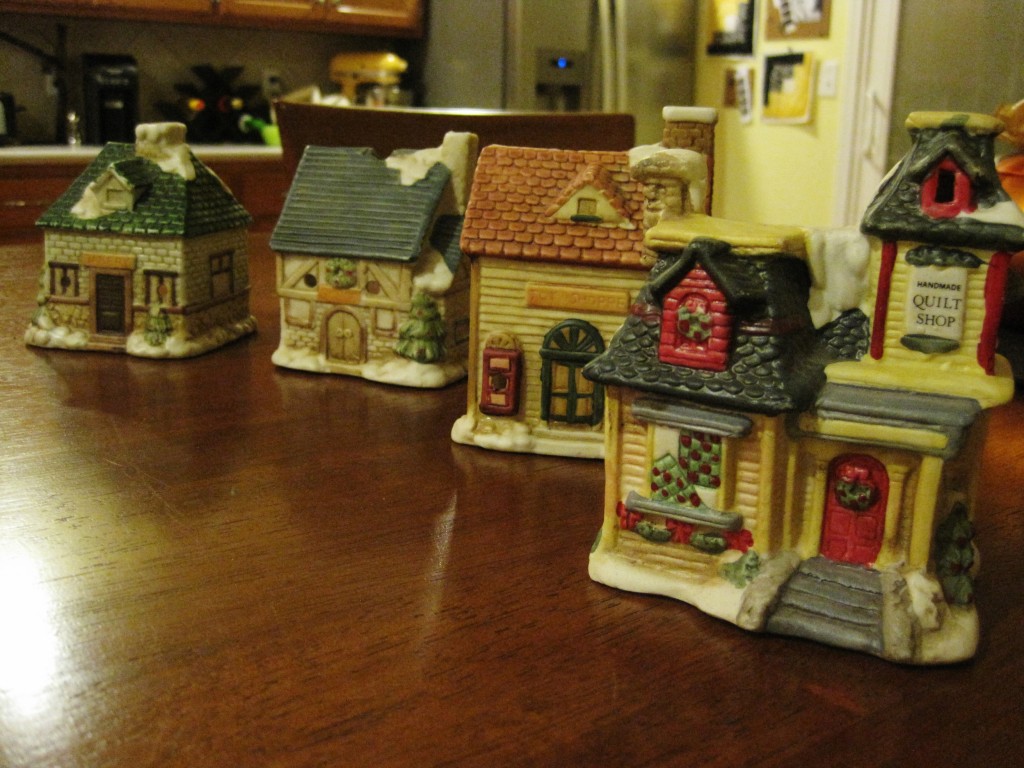 I especially liked the idea of having some little houses because my grandma so enjoys setting up her Christmas village every year. It's so charming and lovely all lit up at night. Now, her collection is Lefton and it's pretty collectible, which is also a bit out of our price range.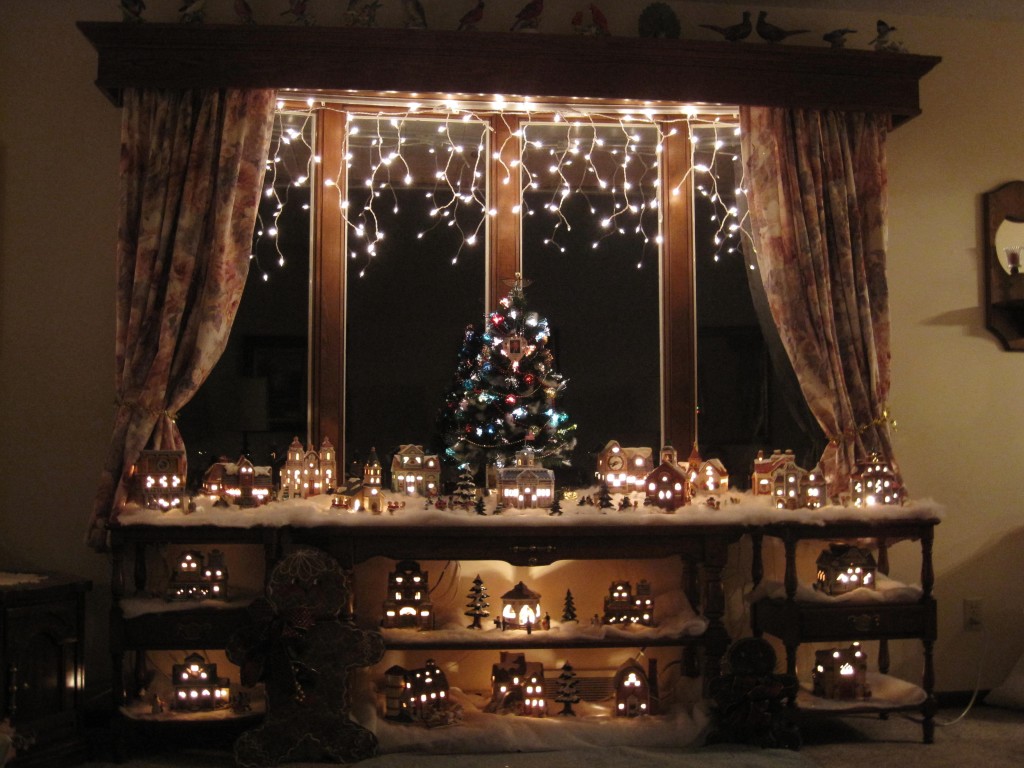 But that's okay because I like our little modern take on the tradition. And theses little houses were less than $2 each, so less than $8 for the entire set seemed like a big bargain considering that's considerably less than just one of the more expensive houses.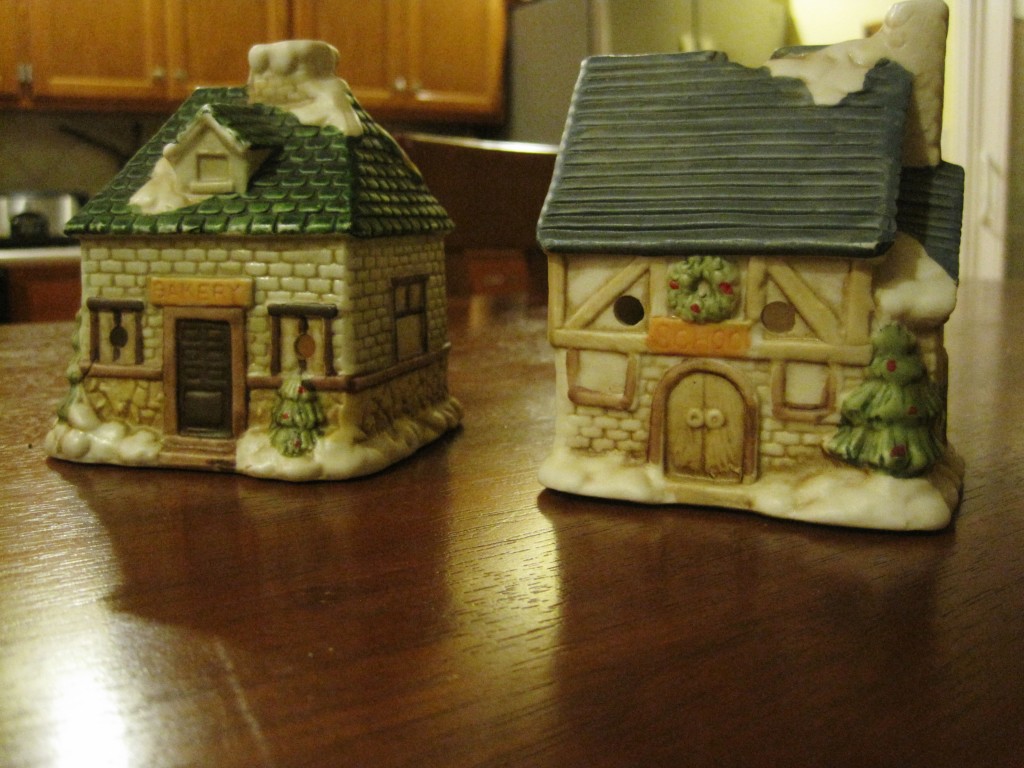 After a few coats of spray paint, these houses got a pretty cheap modern upgrade, at least I think so.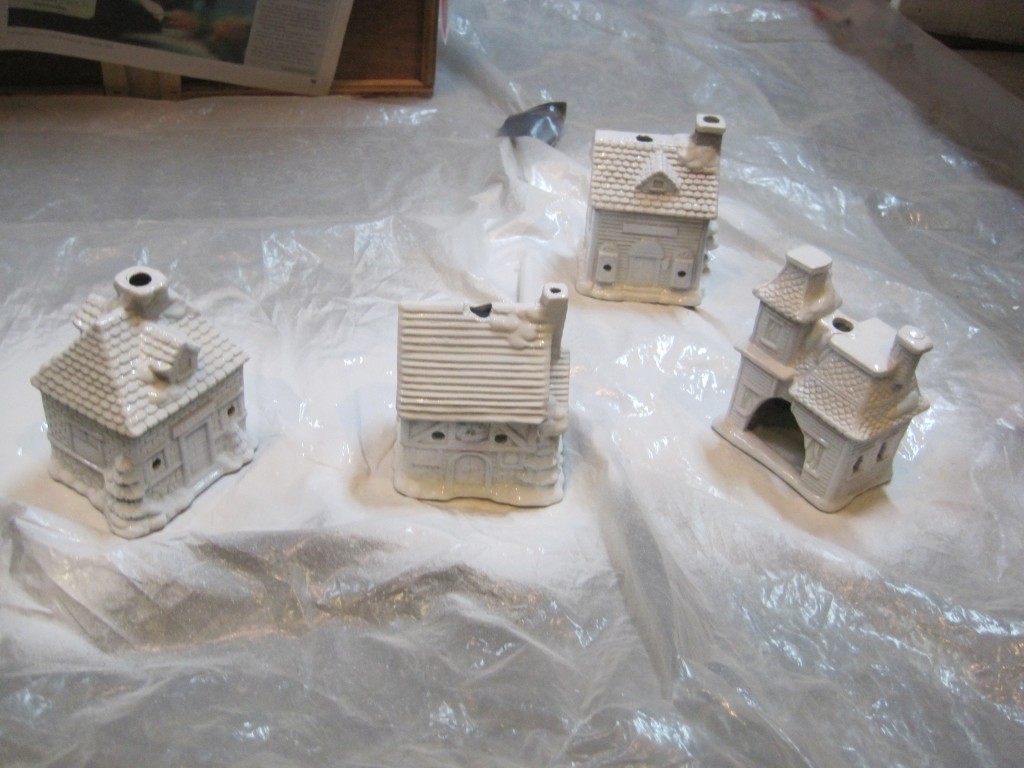 I did snap a picture of this little detail before we painted it though, in honor of my mother-in-law.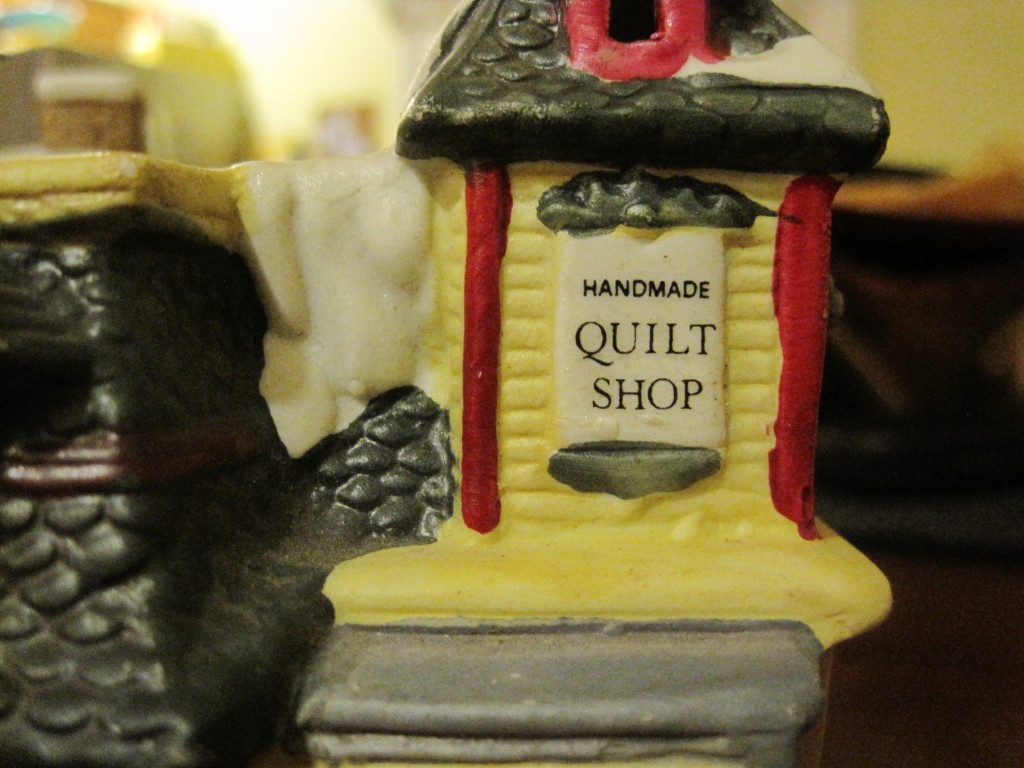 I grabbed four battery powered tea lights from The Spot at Target for $2 and I think this project is a $10 success! (We already had the spray paint on hand for the dresser project.)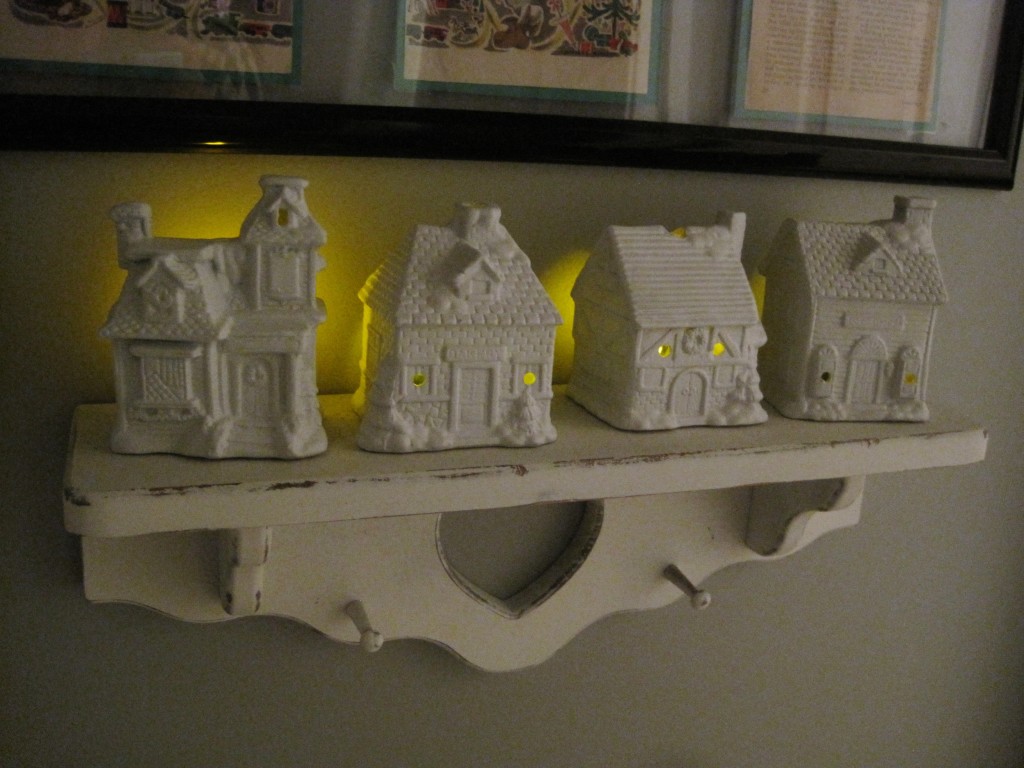 Not that they weren't a little charming before, I just think they are a bit more charming now…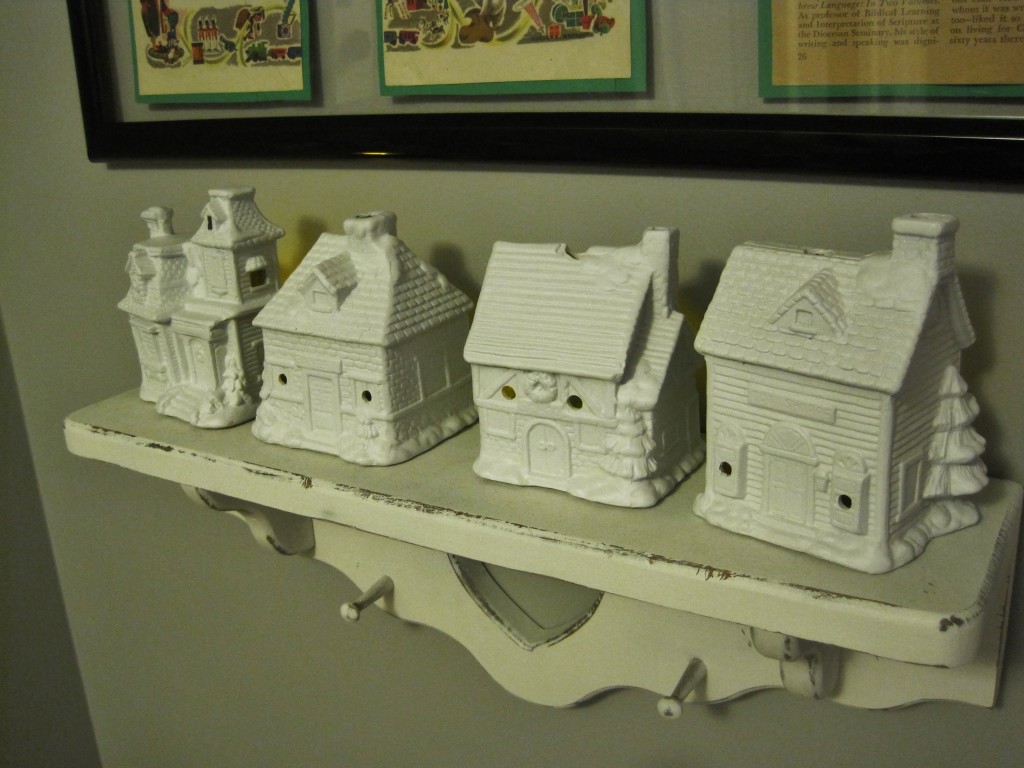 Of course, it's difficult to get a great photo in the dark, but you get the idea that they look adorable glowing at the end of our hallway, right? 🙂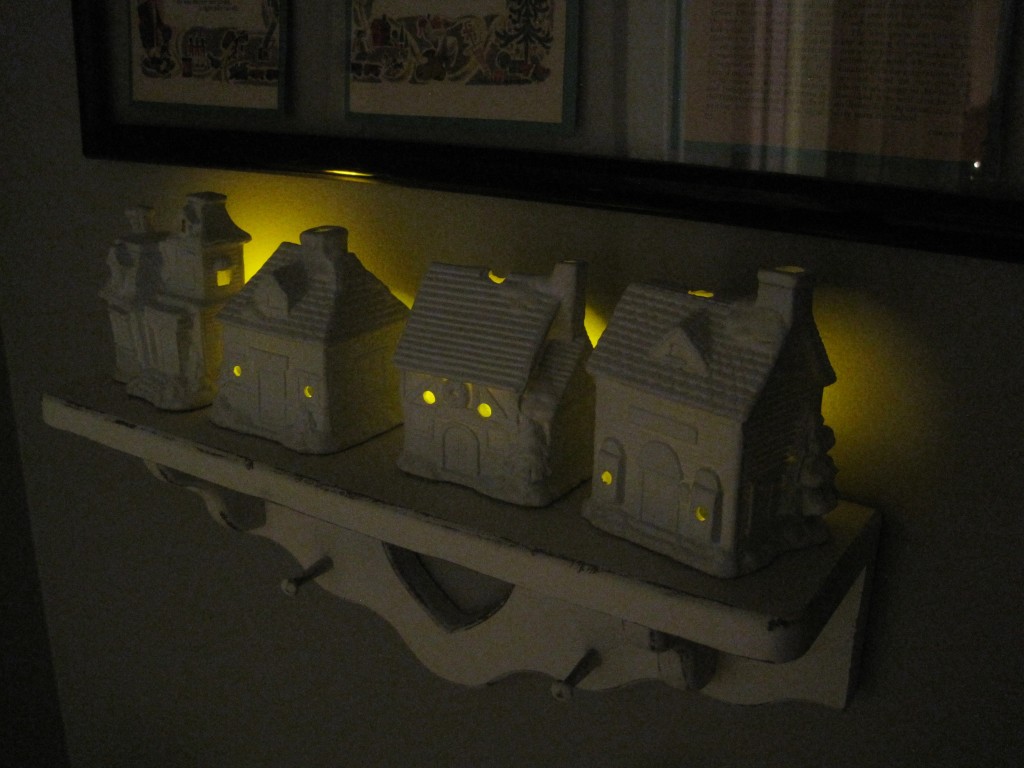 Super easy little makeover but I think it makes a pretty cool little impact when they are all together in the hallway.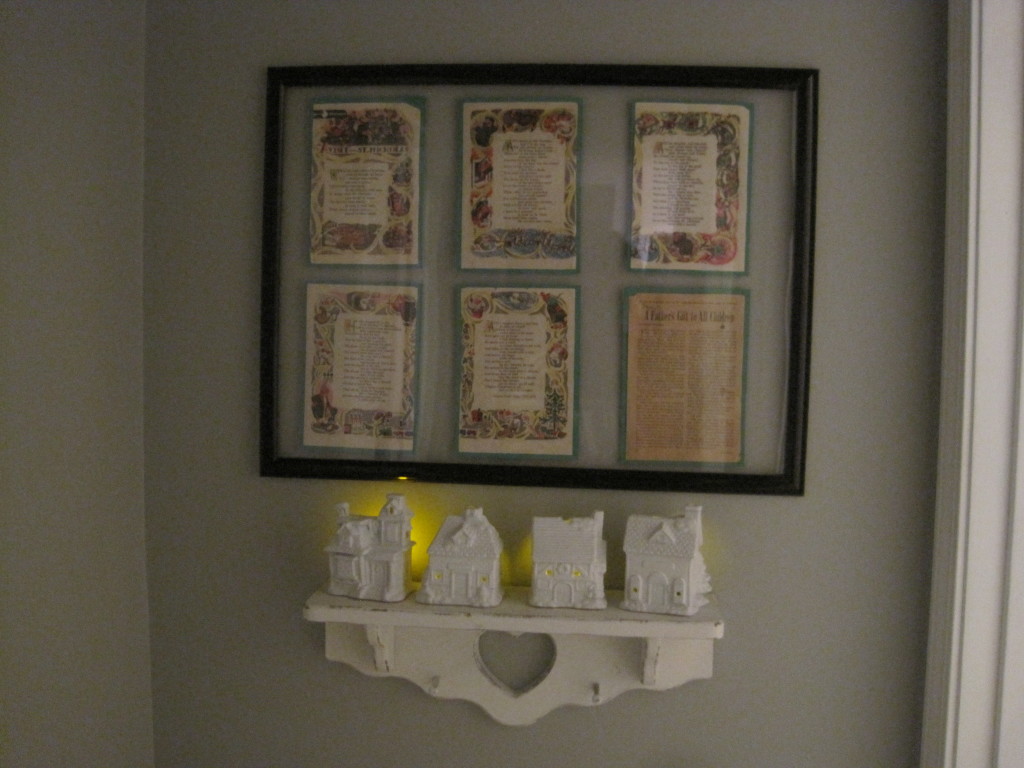 What do you think? Are white ceramic houses the new thing? (I saw a similar ornament at Target this year so I'm guessing they are the new ceramic birds—although I still love me some classic ceramic birdies…) Tell me what items would be on your "dream decor" list and if you've ever "faked" your own version of them!